Designing Your Log Home
Log cabin home design encompasses everything necessary in planning for a log cabin. It means including your wish list as well as "must haves" in a complete log home architectural design that will blend in all the disparate elements into a pleasing, efficient log cabin home design.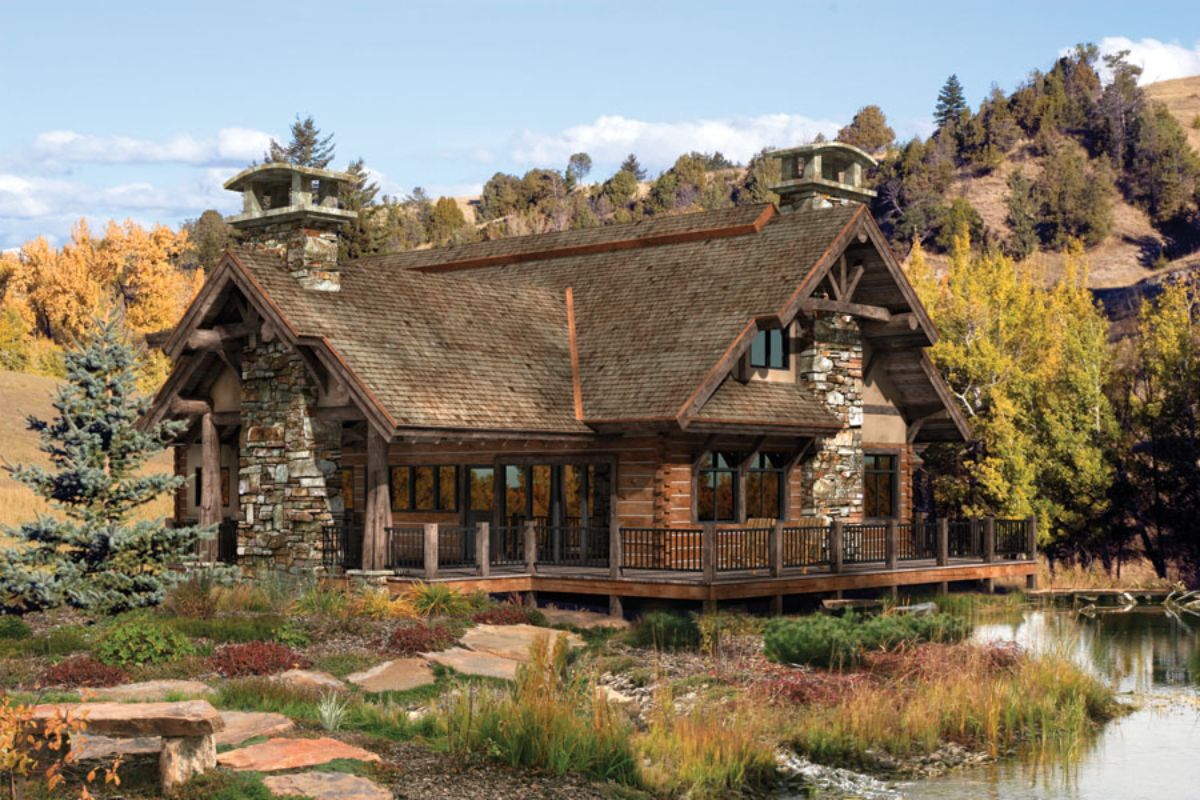 When you're designing your log home you should plan ahead for retirement with Aging In Place or Universal Design features to aid in maintaining your lifestyle.
The right cabin home designs make life easier both during construction and afterwards living in the log home as developing needs have been addressed and future expansion is made possible. The structural integrity for which log cabins are famous is highlighted by the natural grace of the logs themselves.
You can save money on your log home with thoughtful cabin design, careful selection of your site and building materials, and by using an integrated approach to your log home systems. Check out our page on log cabin building tips for ideas to consider during the design stage.
Educate Yourself by Studying Log Cabin Home Designs That Work
Define the space: Break it down into form and function. Watch traffic flows. Take notes, read, take photos of important ideas and talk to people living in different log cabin home designs, maybe through blogs and forums on-line.
Keep your research organized: Make a scrapbook / idea book that is divided into sections covering the various spaces that you see in your future log cabin. These needn't be discrete rooms such as living room, bedroom or cabin bathroom. You may visualize multi-purpose areas that function on different levels or serve multiple needs depending on time and needs.
Evaluate your current home: What works and what would you like to change? Can you keep some rooms the same size? Is it possible to reduce some rooms; do you need to enlarge others?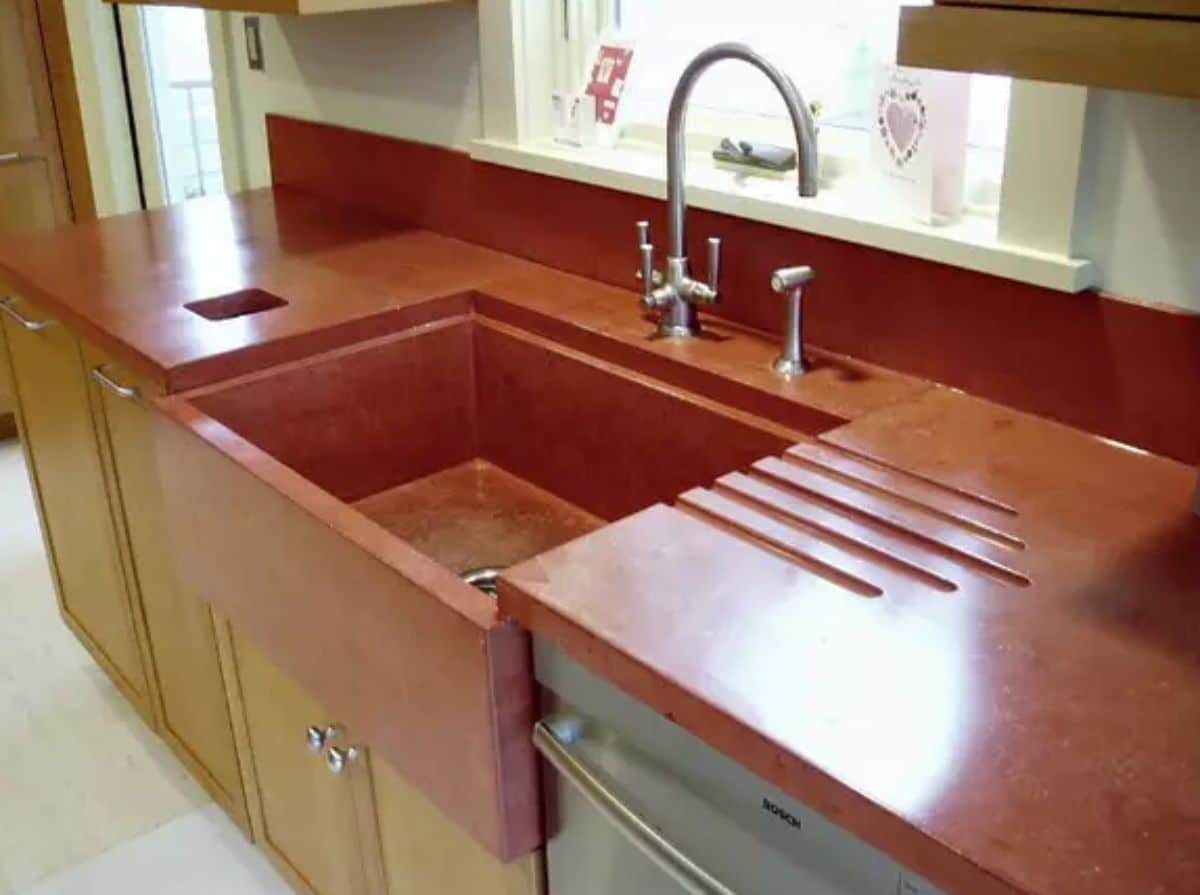 Don't just assume that everything will be or needs to be larger. There is a growing consensus when designing your log home that reducing our living space is a viable and necessary step towards simplifying our lives and living a more sustainable and manageable lifestyle, able to focus on what is really important and less on on-going maintenance and expenses.
Small cabin plans make careful lifestyle choices and maximize the efficiency of every cabin design element. Log cabins are capable of both a grand and intimate scale and the balance between the two will lend your log cabin home design the uniqueness you desire.
Read our page on log cabin home design tips to save money and increase your efficiency.
Understand the log standards that have been developed by the International Code Council to control the strength, stability and fire resistance of your log home.
Optimize efficiency and save building costs by using optimal value engineering techniques.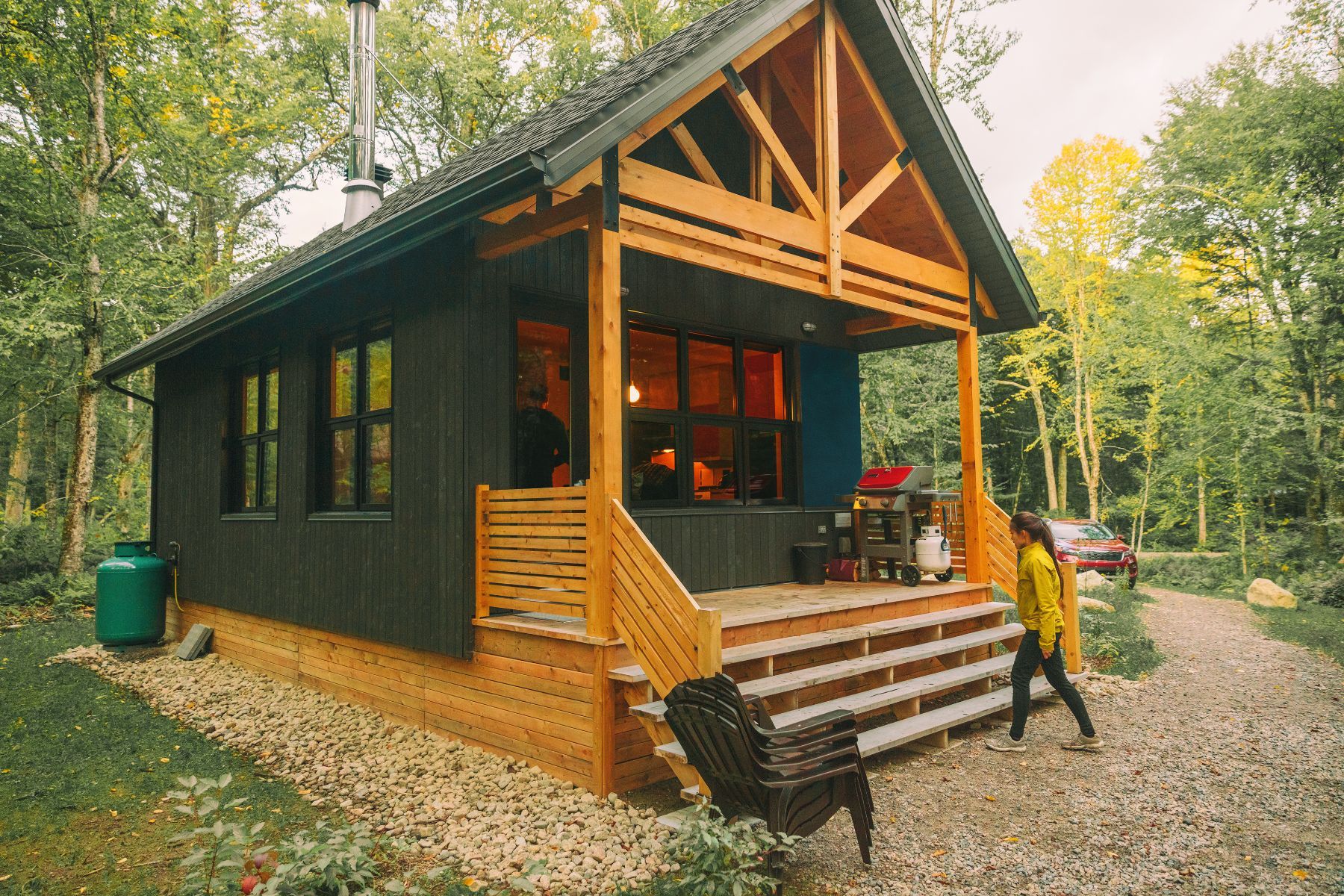 Establish the Location
Buy your land first. An efficient and harmonious log cabin home design must be designed around a specific site or at least modified to adapt to local conditions.
When designing your log home you may want to take advantage of spectacular mountain views or provide easy access to water, like a river or pond. A log home architectural design needs to take into account the grade of your site:
Is it flat or steep?
What kind of slope currently exists?
Will the soil conditions permit excavation?
This will partly dictate whether you use a basement, crawlspace or slab foundation.
Drainage issues need to be addressed along with access for log and lumber deliveries. Does your cabin design assume that electric service, sewer and water is readily available or do you need to factor installing utilities into the mix?
Choose your Style
Designs for log homes can generally be adapted for different log styles. The two big categories are handcrafted or milled.
Handcrafted Logs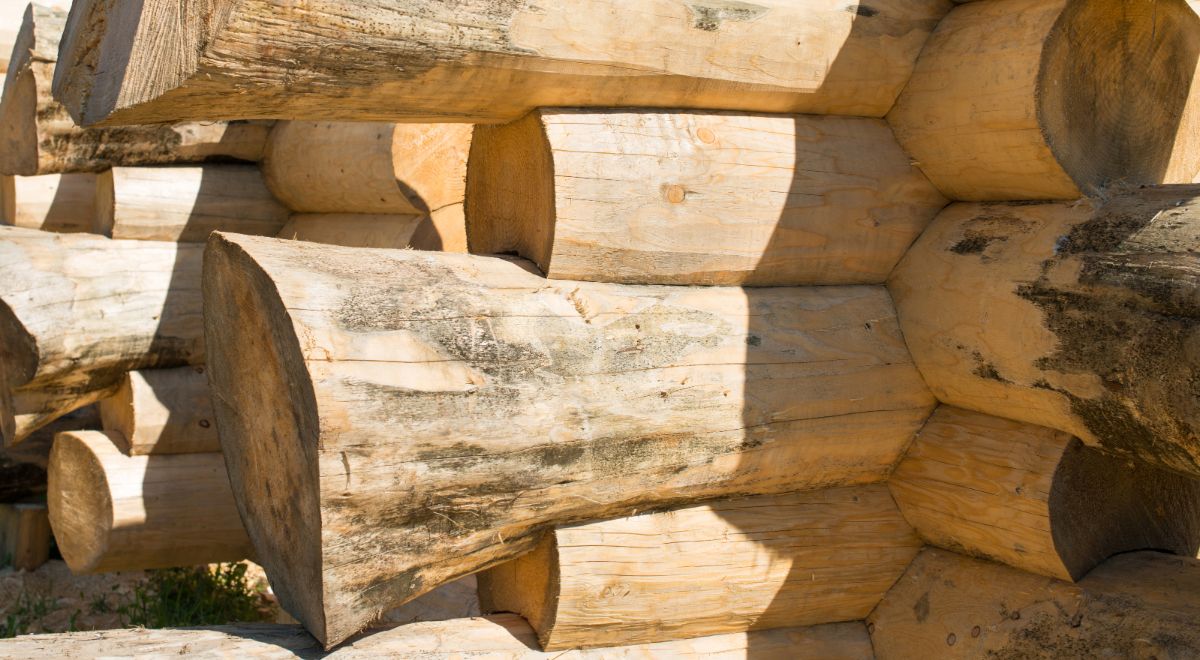 This style is made from complete logs shaped from the tree and can be large diameter and very long.
Each log is scribed, cut and fitted into place and once the log cabin is completely built on the handcrafter's yard, it is then disassembled and each log is lettered or numbered as to its location. The entire cabin package is then shipped to your site and re-assembled by the crew of handcrafters.
This is a very labor-intensive process and requires heavy equipment or specialty log tools to move and install the heavy logs, but it results in gorgeous, authentic log cabins crafted by hand. The long lengths mean that there are fewer butt joints to give you problems.
Milled Logs
Milled logs are shaped by tools and machines and result in uniform logs with no taper. They typically also have tongues and grooves milled into the tops and bottoms of the logs so that they lock together to seal out the weather when they are assembled.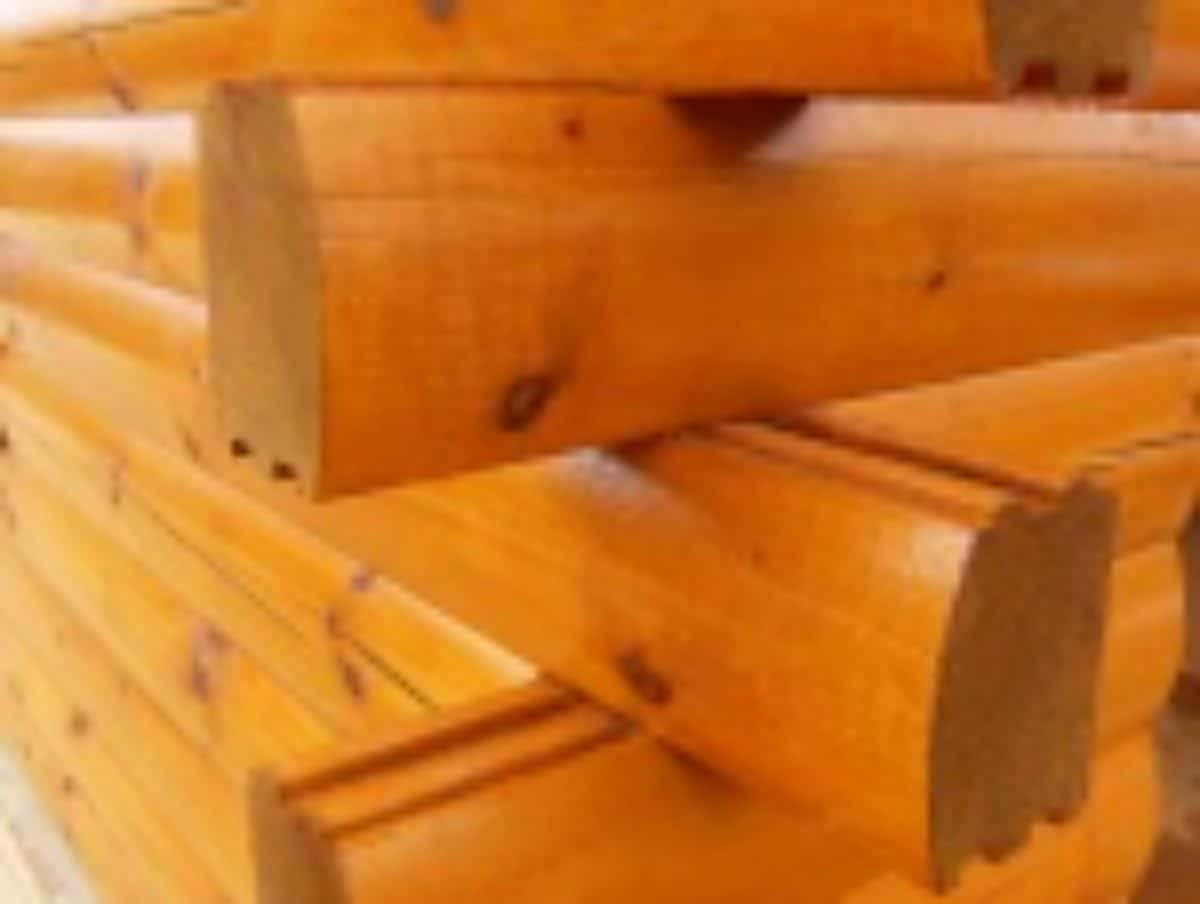 Milled logs are normally kiln-dried – baked in huge ovens until the moisture content is below 19%. This not only kills any insects and mildew in the logs, it also means that since the logs are near their resting moisture content there is little or no shrinkage.
Milled logs tend to be shorter – in the 10' to 18' range – since they have to fit into the woodworking machines and ovens. Modular log homes and log cabin kits are available using milled logs.
Log corner styles are partly dictated by the choice of milled vs. handcrafted log style. You can choose corner treatments such as butt-and-pass, saddle-notch and dovetail. Each has their proponents so choose what you like.
Another selection is your choice of what type of log wood to use for your log cabin home design. People use many different woods, from eastern white pine logs to oak to Douglas fir to cypress logs. How do you choose?
No one wood is best so the short answer is to use whatever wood is local to your log home building site to save on shipping. Check out our FAQs page to learn more about choosing your log wood type.
Chink-style cabins homes have spaces left between the logs for log home chinking. This eliminates any moisture or air infiltration while allowing for movement of the wood and also adds a distinctive look to a cabin.
Cabin Design: Tricks of the Trade
Designing a log home is different from designing a conventional home. Although many elements are similar, some are unique and we will cover some of the tricks of the trade that make for a successful log home design:
These pages cover specific, hands-on tips and advice on the best way to handle some of the unique challenges that cabins present. We offer real-world situations, numbers and calculations to show you how it's done.
For more detail information, The Wood Handbook is available as a free download of everything related to using wood as an engineering material.
Log Cabin Orientation
The orientation of your log home will have a significant effect on the energy efficiency of your cabin. Align the long axis of your cabin on a North-South line so that the southerly sun can be used for passive solar power.
Door and Window Size
One of the best features of log homes is the strength and structural integrity of the logs which allows you to open up the walls much more than conventional construction. The logs are natural load bearers and this means that you can make nearly every window a picture window. Bring in the outdoors with large windows and doors.
Porches, Decks and Outdoor Rooms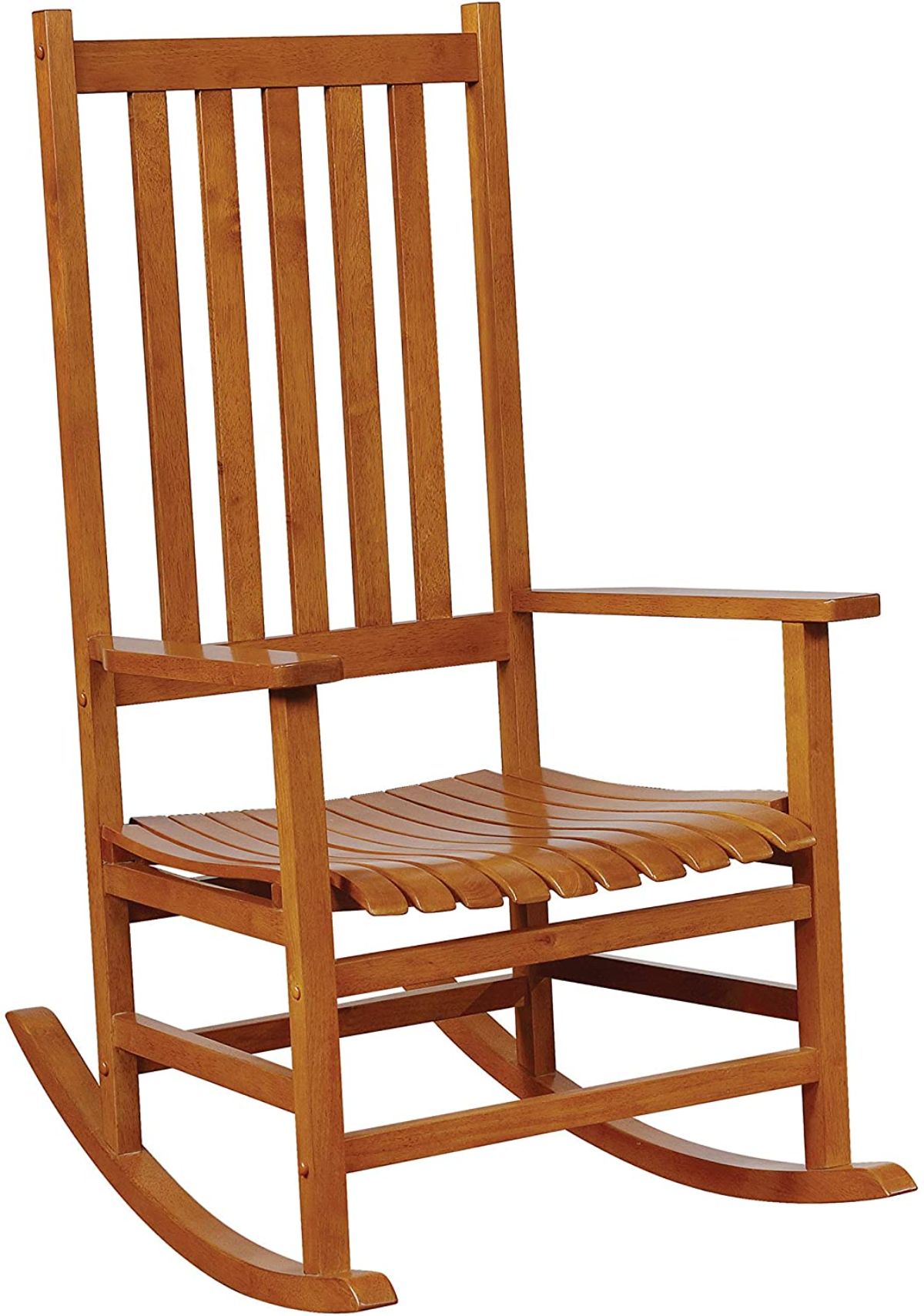 You'll want to make the most of your beautiful surroundings with porches, decks and outdoor rooms. We have found that 12' deep porches are ideal for outdoor dining tables while still providing easy access around the table and chairs. But even if you can't go this wide, a narrow deck or porch will allow you to set up a couple of rocking chairs for your morning coffee as you view your land.
You can expand your living space and still save money by utilizing an outdoor room or enjoy al fresco dining with an outdoor kitchen. The cost of this is a fraction of finished indoor floor space and you can still use it 2-3 seasons of the year.
Check out this infographic for lots of great deck railing ideas and loft railing designs. You can stick with the traditional stone and wood, metal and wrought iron, or go with a cleaner look using glass or wire cables.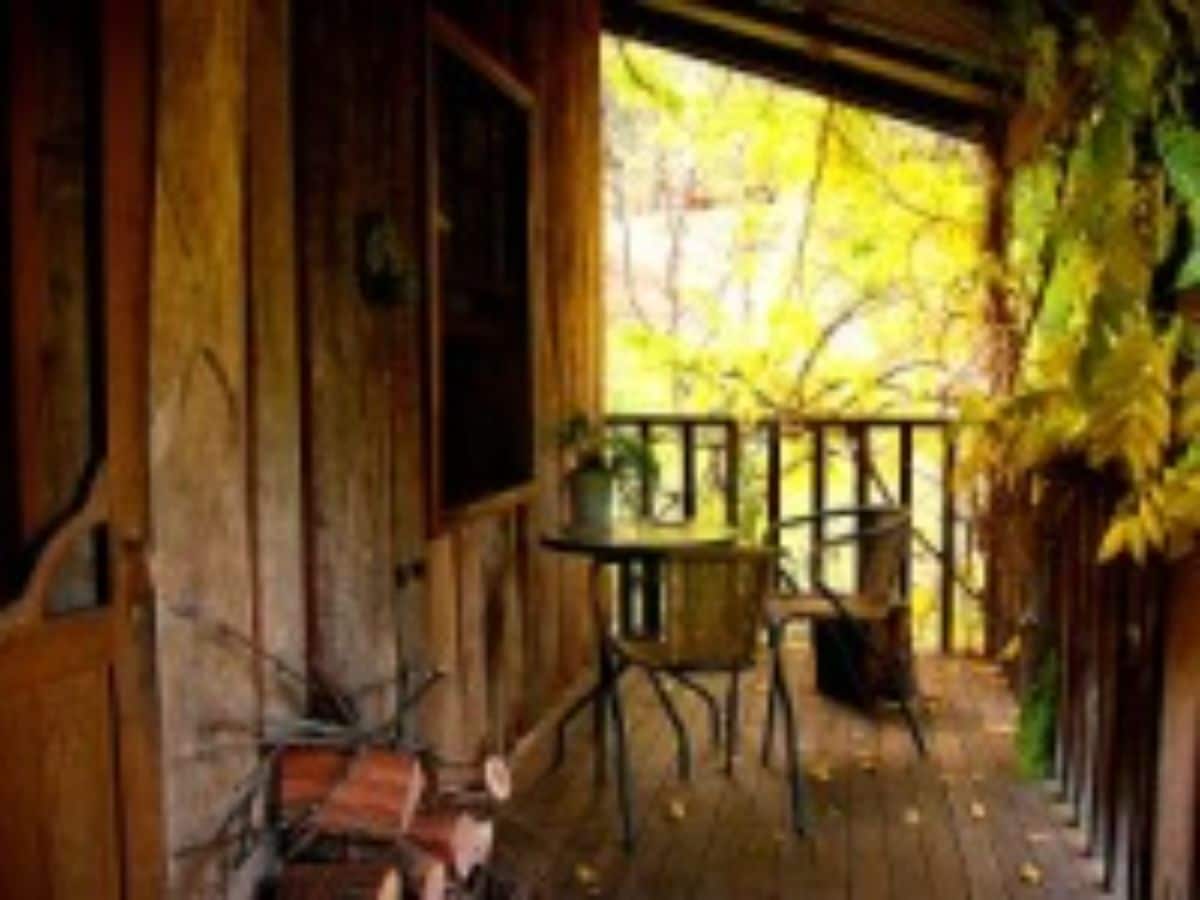 Choose a Contractor/Builder
The right contractor/builder and subcontractors can make or break the build and will impact whether or not your log cabin home design will come to fruition on your budget.
It's important to get references of previous clients, to talk with the references and to ask them how it went. Some other questions to ask:
Did the job proceed smoothly?
Did you stay on budget?
How was the contractor about communication?
Would you do anything differently?
Was their project similar enough to yours to get an accurate report?
How many log cabins have they built?
A good builder/contractor can save you money by cutting out middlemen, sourcing correct products in a timely fashion and nudging the job smoothly forward through the rapport s/he has built up with local subcontractors and suppliers. You can lay out all the details in your contract specifications.
Open lines of communication between you and your contractor/builder are vital as issues will crop up in the normal course of construction.
Spend some time with your contractor before you begin as it's important that they share your vision of your home architectural design. And be sure that everyone is covered by contractors insurance before proceeding.
You can also save money by acting as your own general contractor. You will need to be very organized and do your research and preparation thoroughly. Work from a carefully-drawn schedule and be prepared for deviations and delays.
Log Cabin Home Design Plans
Once you have all these questions answered and a rough log home architectural design laid out, you can proceed with actual log cabin floor plans.
On-line you can search for plans and find out if free cabin plans or designs for log homes are available for download or printing.
Design your own log cabin floor plans with powerful log home design software that allows you to build your dream cabin and see it in 3-dimensions with virtual walk-throughs. It's technology that thinks as you draw!
Connect with the larger log home community for further advice about log cabin plans that really work.
Visit a Log Home Show to see actual plans and discuss your needs with log cabin builders and log home kit company representatives.
Check with your builder about plans. They may have log cabin floor plans that they have built that you can modify or expand for your own use.
If you are planning to buy a log home kit, check with the log cabin kit manufacturers to see what sort of stock plans they have. Nearly every plan can be reversed, modified, added to, tweaked, adjusted or expanded and you'll save money on your log cabin floor plans.
Your log cabin home design will come together as you define the necessary aspects of various cabin designs and make designing your log home your central focus, combing creativity and the practical requirements of log cabin home designs.
More Log Home Design Pages:
REScheck: Tricks of the Trade REScheck is software designed to compute an energy compliance analysis that is needed for building permit applications.
Log Cabin Design Tips Tips for your log cabin design that will save you money.
Aging In Place Ideas for Your Log Cabin As people become older, remaining in their own home becomes more important and aging in place design can facilitate that.
Tips for Building Stairs These tips for building stairs will make quick work of your design.
Cabin Building on a Slope Cabin building on a slope offers unique rewards but requires careful planning.