Lower Cost, Increased Efficiency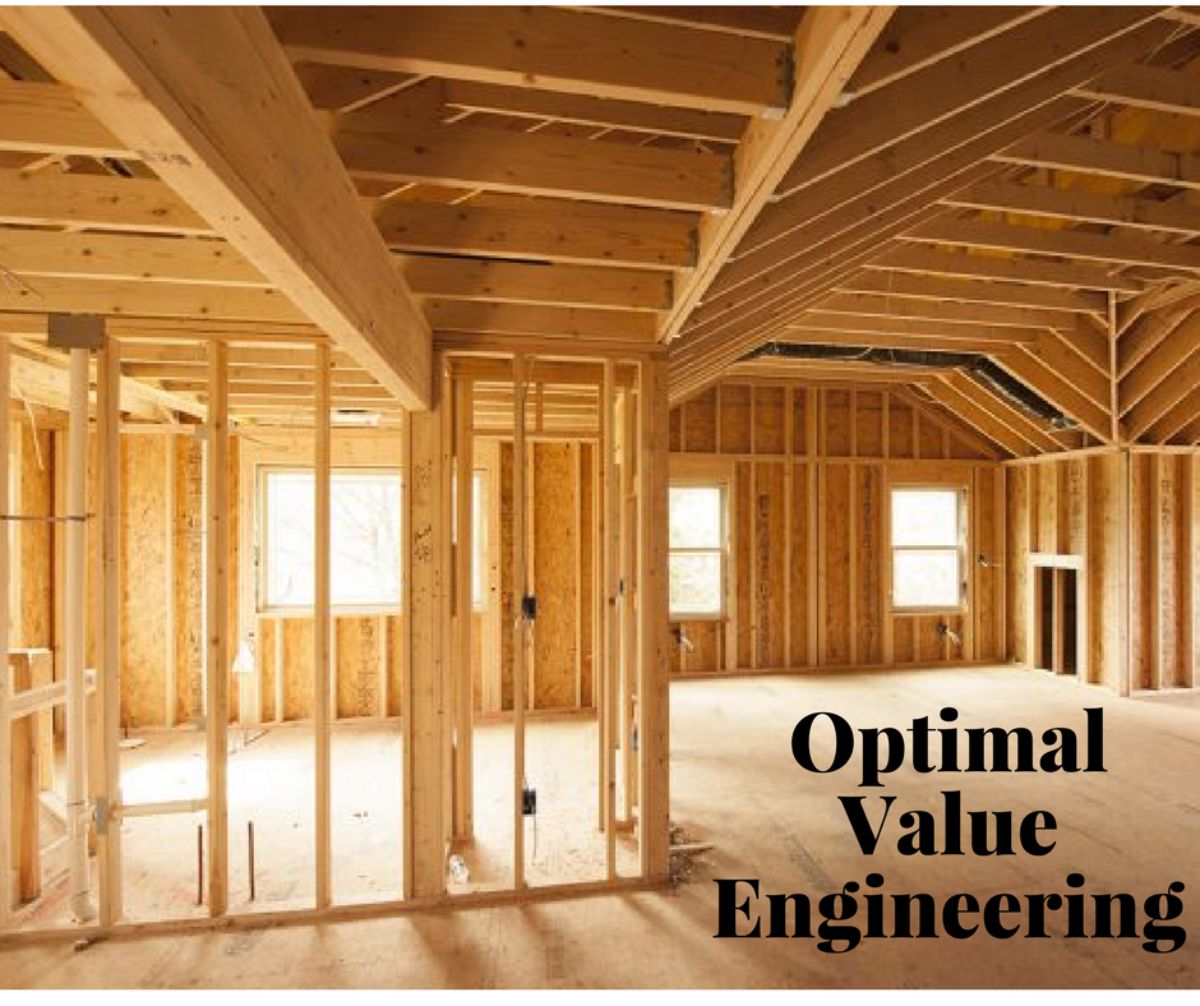 Optimal Value Engineering (OVE) is a thoughtful, deliberate design process that minimizes material waste, increases energy efficiency and saves money on your log home build. Using mindful cabin design and careful installation will save you money for years to come in your cabin.
Reduce Thermal Bypass
Optimal value engineering (OVE) refers to the design and implementation of better building practices. OVE is a good option to reduce thermal bypass through walls that use standard building materials, such as stud walls on upper floors of a log home.
To accomplish this, the architectural design utilizes a framing plan that minimizes the studs and plates required for structural support. This can be done by increasing on-center spacing from 16" on-center to 24" on-center and switching from using 2x4s to using 2x6s. The increased strength of the 2x6s allows you to continue to meet building codes.
Through further careful design you can reduce top plates from two to only one by ensuring trusses and rafters line up directly with the supporting studs. Since these upper framing members don't fall between studs the doubled top plates are unnecessary and you save money on building materials.
California Corners
You can save money on materials by using what the building industry commonly calls "California Corners". These are corner stud units built using a different configuration of the traditional three studs. Using California Corners allows insulation to span the entire length of the wall without being broken up at the corner.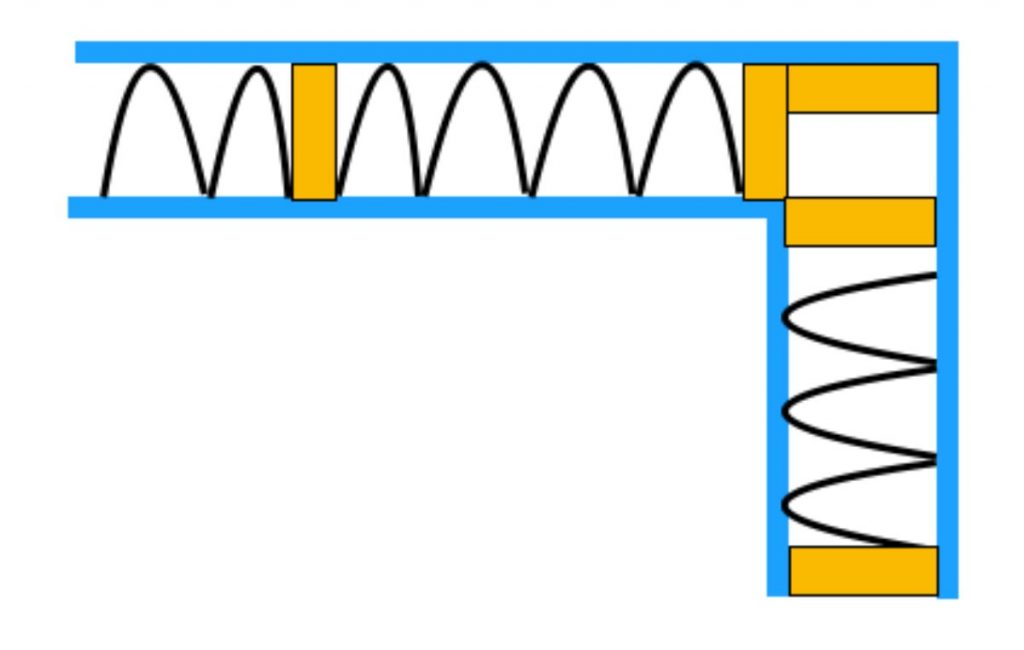 Every little break in the insulation introduces a potential pathway for energy loss. The collective losses in the framed area of a log cabin can add up to a significant reduction in the energy efficiency of log homes.
Wall Intersections
It's also possible to build a better framing assembly where interior walls meet exterior walls. Normally these are built with three studs to provide backer for interior wall coverings, such as plasterboard, tongue and groove wood, or even interior log siding. But the three-stud assembly leaves a gap in the exterior wall where it's difficult or impossible to insulate properly.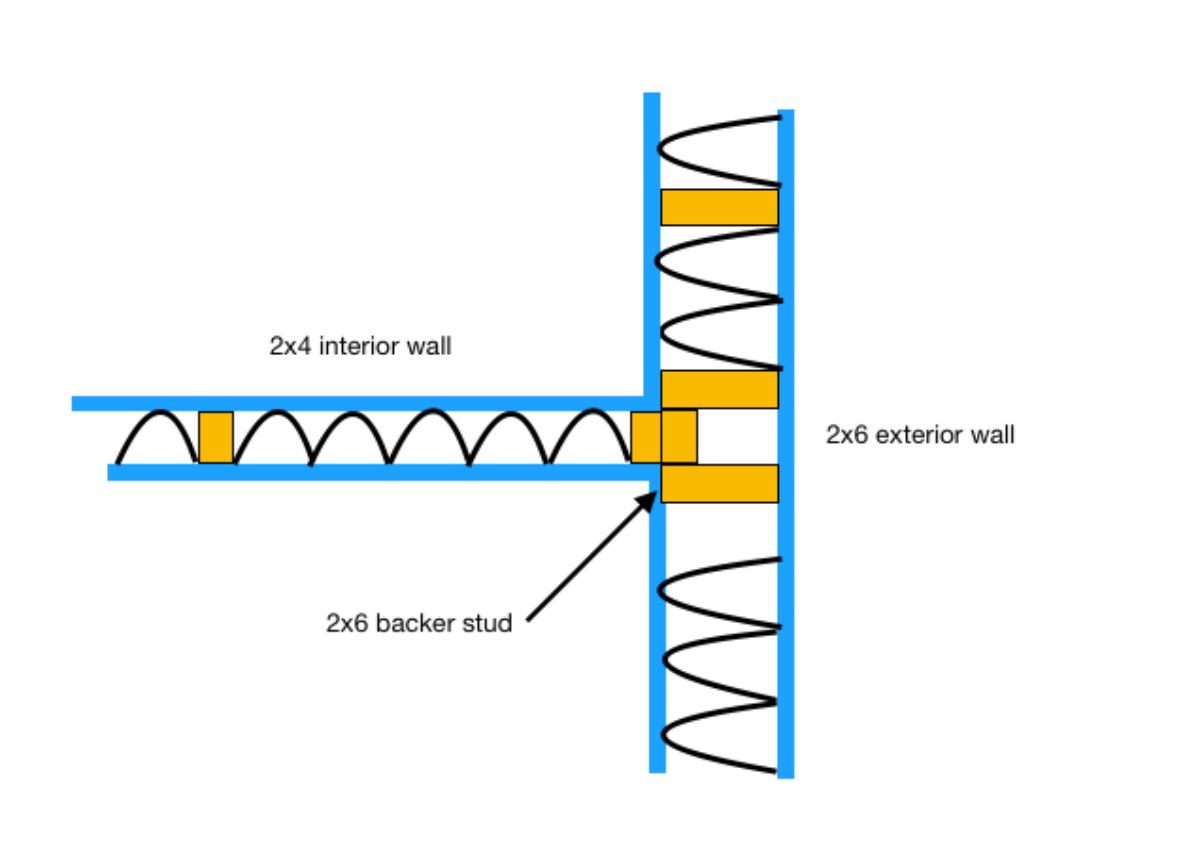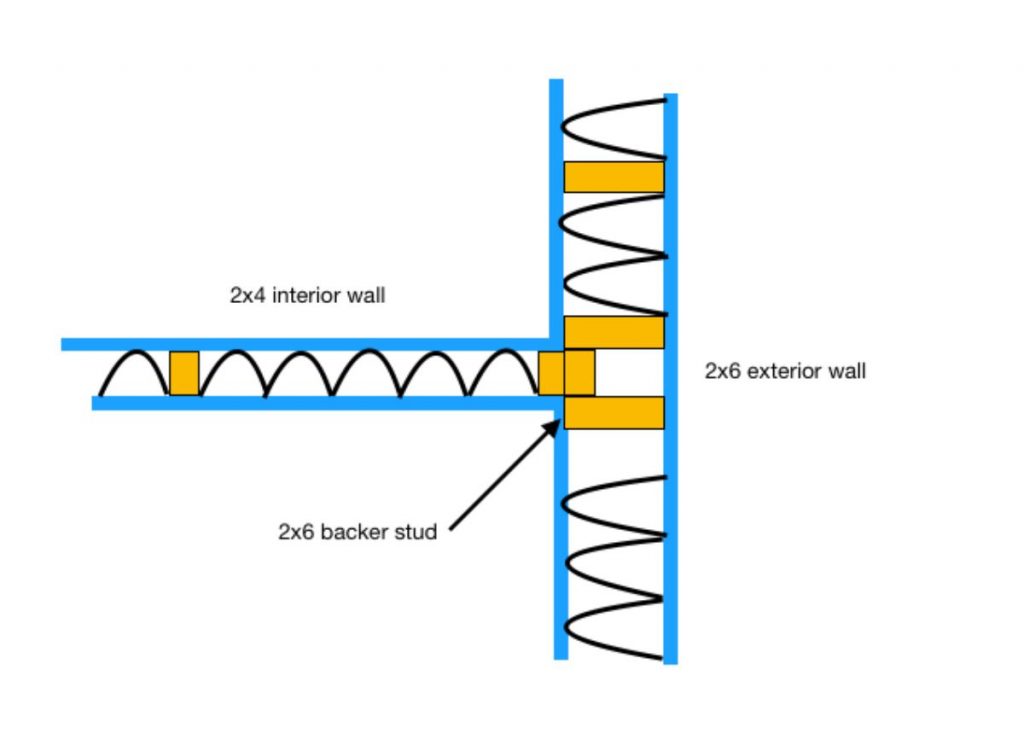 A better design would be to use a 2x6 backer where the interior wall meets the exterior wall. This provides the necessary nailing support for the interior corner and still allows continuous insulation on the exterior wall, in addition to reducing studs.
Since the 2x6 studs can be spaced 24" on center, you can use 24" wide R-30 insulation, reducing the number of breaks in insulation and resulting air leaks.
Optimal Value Engineering Increases Insulation
Optimal value engineering typically results in an 8% reduction in framing area (from 23% to about 15%), saving money on materials costs.
But in addition to savings on capital costs, the real savings are long-term since this means there is a corresponding 8% gain in insulated area. This saves money on cabin energy needs and also provides a more comfortable living environment.
Advanced Wall Systems
Other ways to address the thermal bridging issues that are solved by optimal value engineering are using advanced wall systems. These wall systems include:
Insulated concrete forms (ICFs), where the concrete forms are made from foam insulation held in place with wire and reinforced with rebar
SIPs, or structural insulated panels, where the middle insulation is encased in rigid wall coverings that give the wall sandwich a strong form
These alternative wall systems eliminate the thermal bridging issues and are easier to install but can be costly. By adhering to careful design and installation using optimal value engineering, it's possible to introduce better insulation and wind infiltration practices and still build your log cabin in a frugal manner.
More Cabin Efficiency Pages:
REScheck: Tricks of the Trade REScheck is software designed to compute an energy compliance analysis that is needed for building permit applications.
Log Cabin Design Tips Tips for your log cabin design that will save you money.
Aging In Place Ideas for Your Log Cabin As people become older, remaining in their own home becomes more important and aging in place design can facilitate that.
Log Cabin Home Design – Evaluating All the Factors The ideal log cabin home design is different for everybody and must be determined after evaluating all the factors involved.
Tips for Building Stairs These tips for building stairs will make quick work of your design.