Tricks of the Trade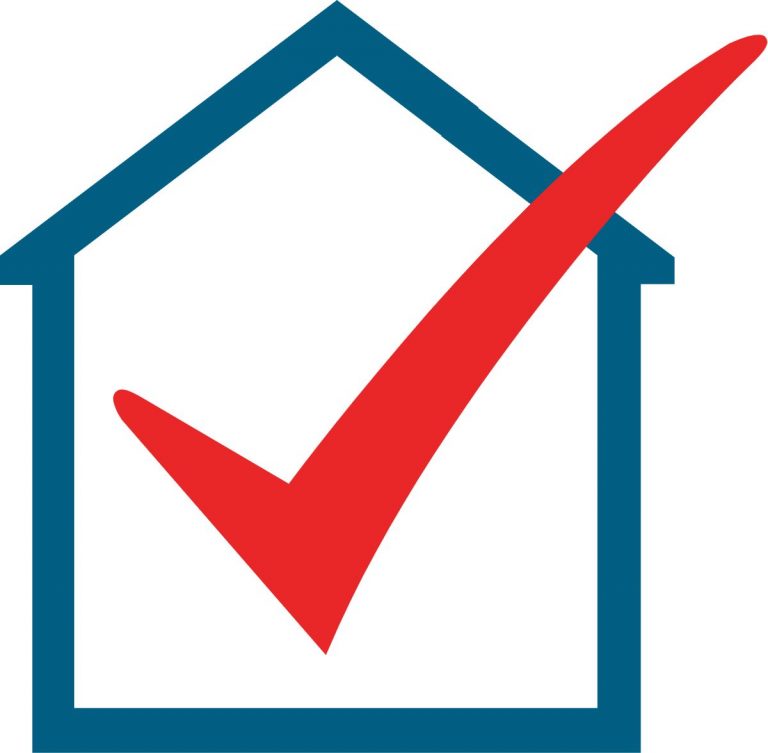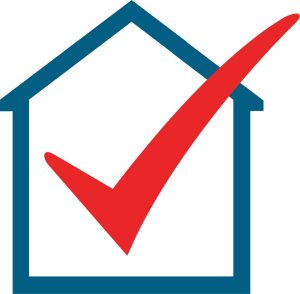 REScheck is software designed to compute an energy compliance analysis that is needed for building permit applications. It is developed and distributed by the U.S. Department of Energy Office of Building and is available to be downloaded and installed to your desktop or you can access the web version directly online.
Builders, Designers, Contractors, Inspectors
Using REScheck makes it easy for log home builders and inspectors to quickly determine if a cabin meets the code. It does this by comparing the total heat loss of your log cabin design against the total heat loss of a building that conforms to the building requirements.
If your number doesn't exceed the baseline number, your log home design passes and the program generates a report declaring that your cabin is compliant with the code.
Each part of the log building assembly has to be entered manually into the program, where it uses a simple U-factor x Area (UA) to determine heat loss.
This gives you the ability to see how each component affects the overall heat transfer.
What is U-Factor?
U-factor is referred to as the overall coefficient of heat transfer and describes how well a building element conducts heat.
A lower U-value indicates better insulating properties. U-factor is the inverse of R-value, which measures the resistance to heat flow. The units are Btu/(hr)(ft²)(°F).
REScheck is particularly useful if you are designing your own log home as you get immediate feedback on the viability of using different components, such as window types and sizes.
By punching in the numbers for your design you can quickly see whether you will pass the code compliance and, if necessary, change the size of a window or add insulation to your cabin roof assembly.
Why Should I Use REScheck?
According to the Energy.gov article Energy Efficiency in Log Homes, the R-value or thermal resistance of logs "ranges between 1.41 per inch (2.54 cm) for most softwoods and 0.71 for most hardwoods."
This means that a cabin built with 6-inch pine logs has an R-value of a little more than 8. This is insufficient to pass code and it's nearly impossible to force a log wall to meet minimum R-values, despite the fact that the inherent thermal mass of logs makes them very energy efficient.
Instead, most locations allow you to use a trade-off method, rather than a prescriptive approach. Instead of dictating the minimum R-value, you can use REScheck and increase floor and ceiling insulation and use more efficient windows, for example, to make up the difference.
REScheck is a tool that allows you to document an alternative approach to energy efficiency so you can still get approval for your cabin design.
Where Can I Use REScheck?
REScheck can be used by most of the United States to demonstrate code compliance. There are a few states that don't allow it (Virginia, Minnesota, California, Oregon, Alaska) and about 10 other states where the program is allowed county by county. Here's a map showing where it's allowed: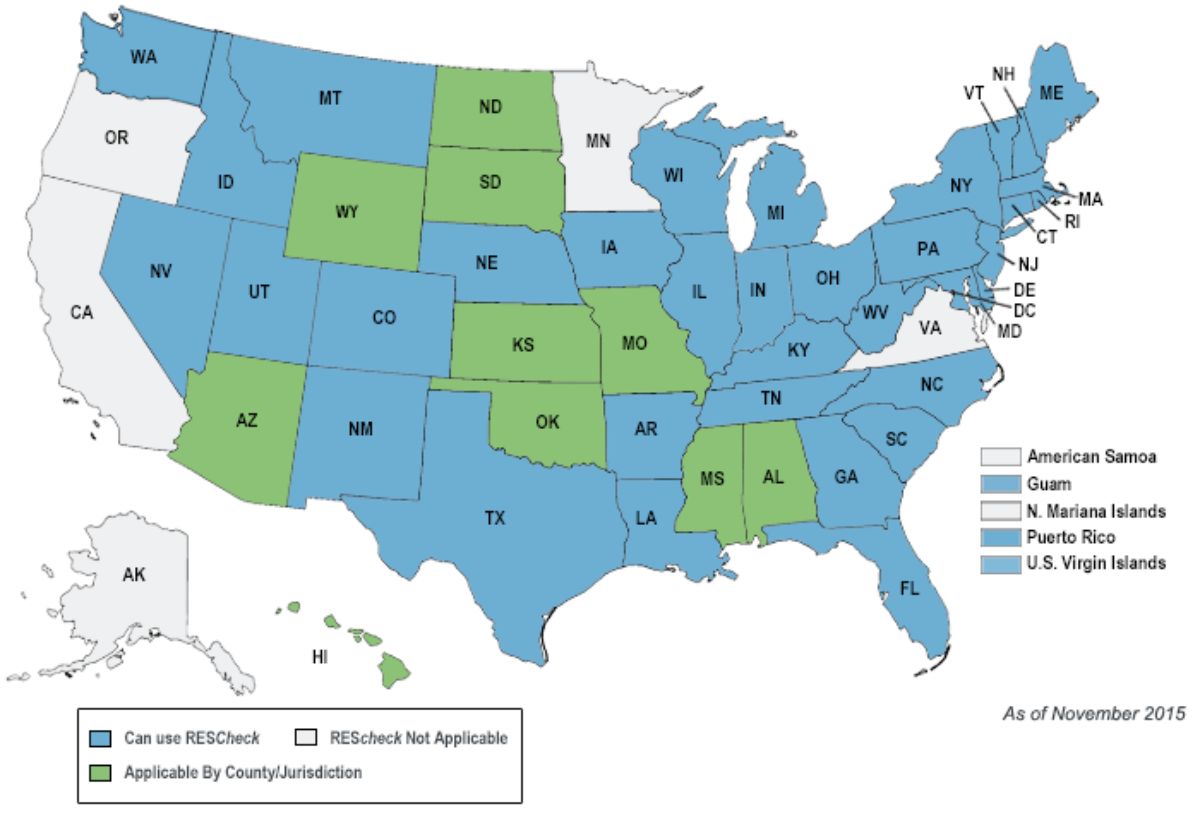 REScheck makes is easy for builders, inspectors, designers and contractors to quickly determine if the log home design is energy compliant.
By manipulating the various building elements you can bring your design into compliance and have a passing report printed out.
More Log Home Design Pages:
Log Cabin Design Tips Tips for your log cabin design that will save you money.
Aging In Place Ideas for Your Log Cabin As people become older, remaining in their own home becomes more important and aging in place design can facilitate that.
Log Cabin Home Design – Evaluating All the Factors The ideal log cabin home design is different for everybody and must be determined after evaluating all the factors involved.
Tips for Building Stairs These tips for building stairs will make quick work of your design.
Cabin Building on a Slope Cabin building on a slope offers unique rewards but requires careful planning.