Convenient Packages Ready-To-Assemble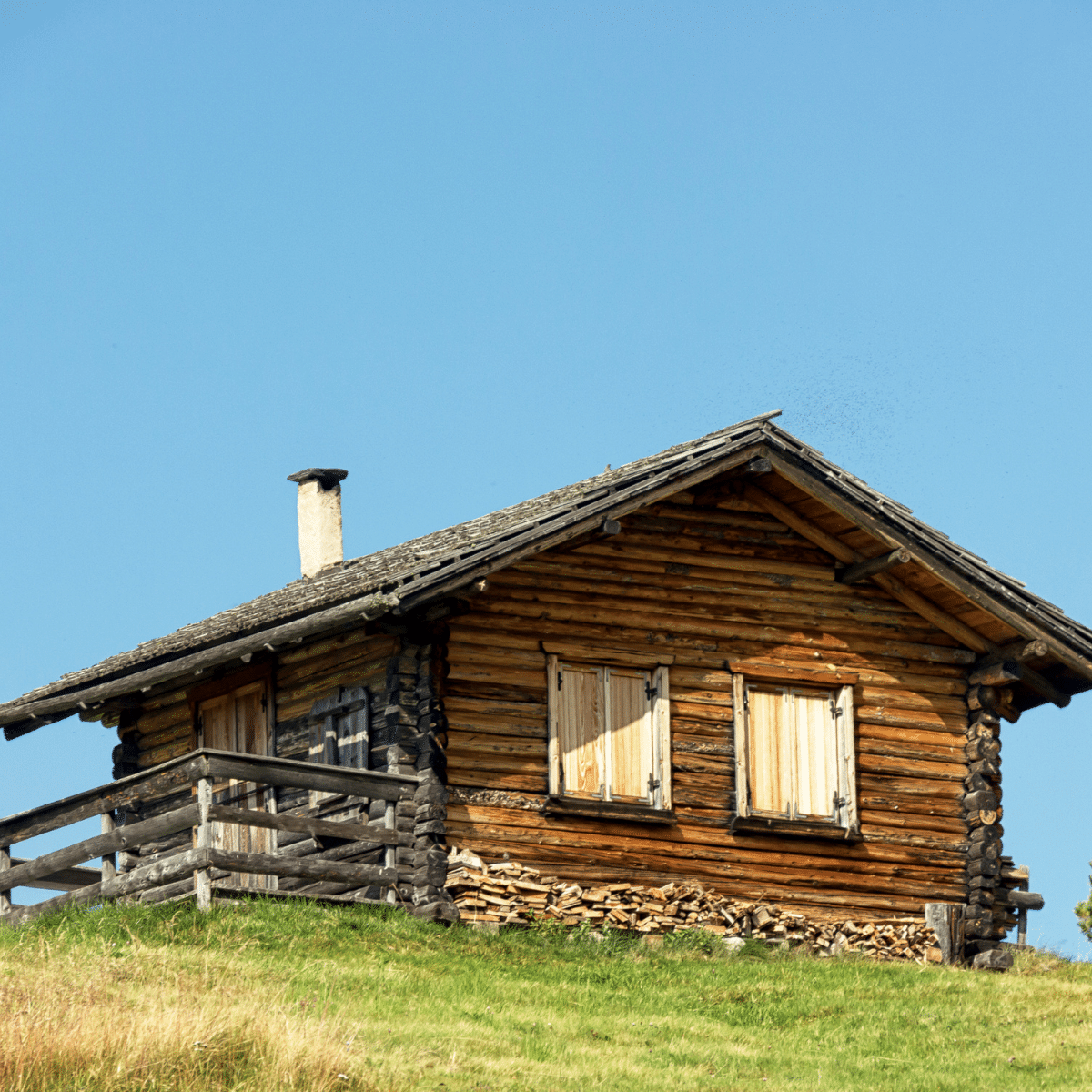 Log cabin kits or log cabin building kits are the mainstay of most log home companies. They produce and package all the components in one bundle for specific cabin plans, ship it to you and then it's up to you to build it or have it built. There are currently about 400 log home manufacturers and 125 producers that create handcrafted log homes.
Types of Log Home Kits
The log cabin building kit can be made up of two kinds of log styles, either milled logs or handcrafted logs. They can vary widely in make-up and price depending on what is included and what is not included. These log home kits can range from:
Shells, which are nothing but the exterior logs which make up the structure or shell of the cabin,
Dry-In packages with windows, doors and roof components to get your cabin weather-proof,
Turn-key kits offering interior walls, stairs, trim and sometimes, kitchen cabinets to finish your home.
It's often cheaper to source your regular lumber and finishing supplies locally and let your log home builder complete the cabin.
Standard Designs
The big advantage to these cabin kits is that all the log cabin home design issues have been worked out and the logs are often numbered and lettered so it's a straightforward process of re-assembling them.
If you're purchasing a handcrafted log package the cabins are normally built at the log home company's yard, then disassembled and their crew is sent out along with your order to re-build the cabin on your lot.
You can save money and use fewer resources with small cabin kits. Using careful design to pack more useful areas into a smaller footprint, small log homes are more affordable and allow you to put the money you save into upgrades like hardwood flooring or a stone fireplace.
Another option is to consider using systems-built, prefab log homes. These cabins are modular log homes built in a climate-controlled, factory environment and delivered to your job site ready to be assembled in a matter of days.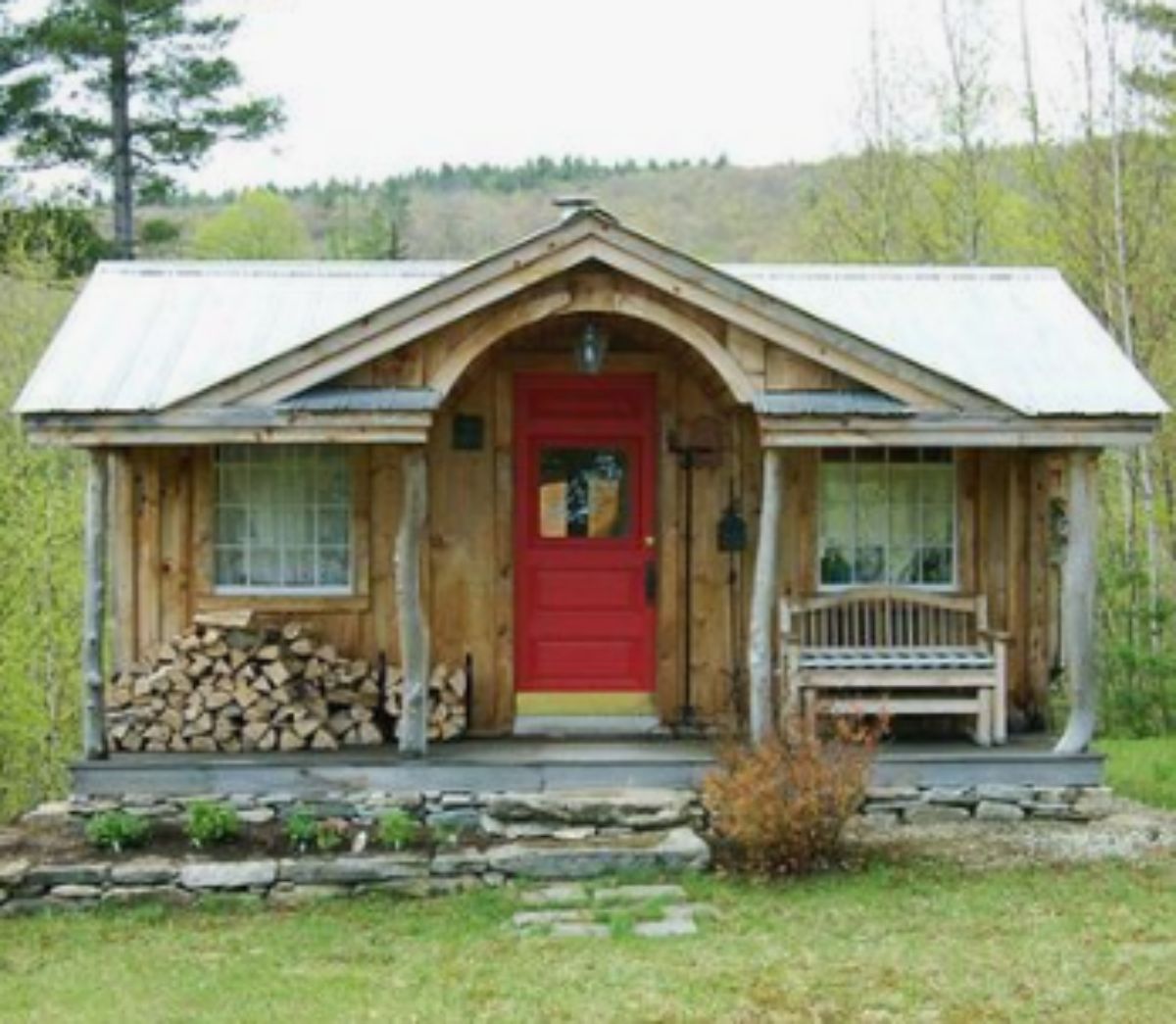 Charming and clever post-and-beam cabin kit
Log Home Kit Pricing
Log home kit prices can vary tremendously depending on a number of factors, such as log size and type, cabin size, build location and what's included. If you want to keep the price of your cabin package low, check out these tips for cheap log home kits. The only way to know what is included in the kit is to study the web site or brochure carefully and ask questions.
It's a good idea to have a builder lined up before you buy your kit and have them take a look at it and advise you as to what's included and what's to be added.
You should carefully evaluate a log cabin kit for sale before you buy it to be certain you fully understand what's involved in building from that log package. For a wider range of choices consider using a distributor such as BZB Cabins & Outdoors, offering high-quality, eco-friendly log structures.
You can save money on your log home with careful planning, thoughtful design and judicious materials selection. Learn more with this article on 13 Low-cost Log Cabin Kits.
If you're looking for a fast and inexpensive way to put up an outbuilding for a shop, garage, studio or storage area consider using a barn kit to speed up the process and simplify your life.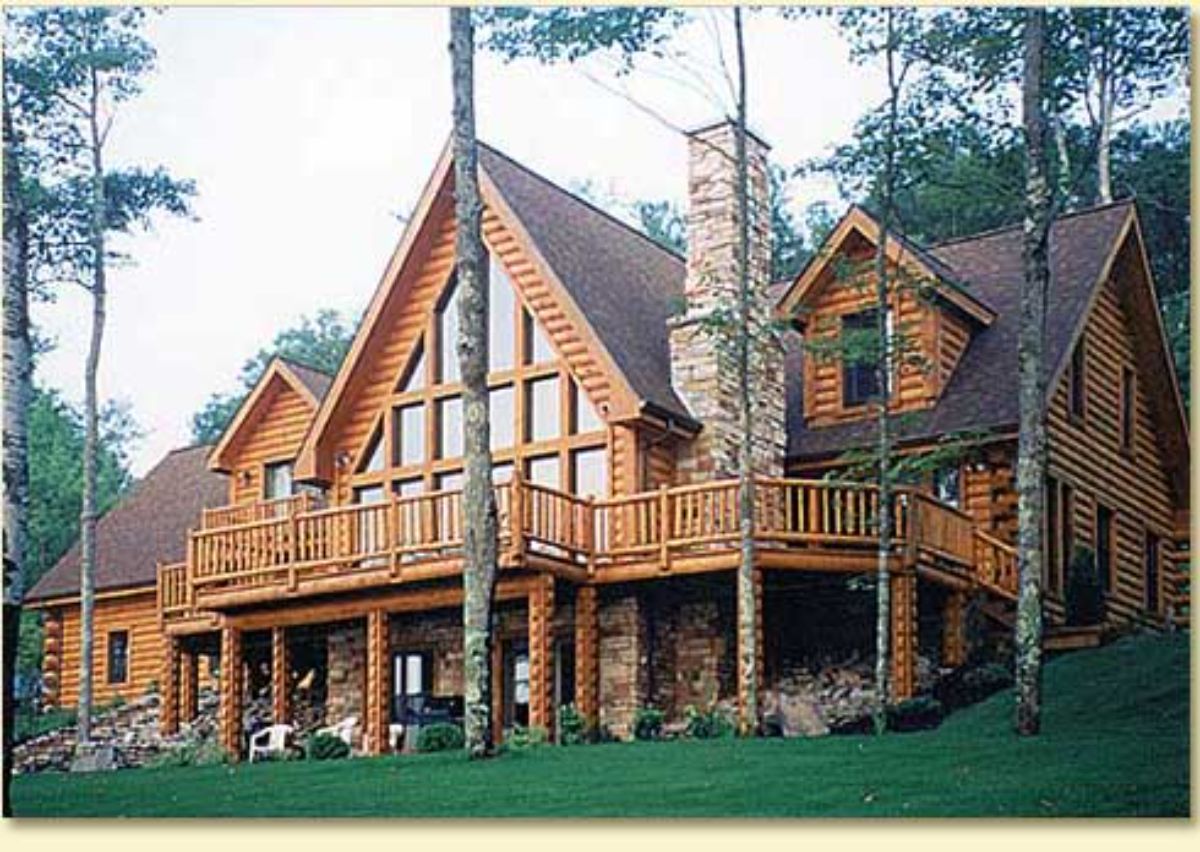 Preparations
It's important to prepare for your log home package before its arrival by setting up a staging area to handle the logs, erecting a shelter to protect them from the weather and being prepared with the right equipment for unloading and moving the logs and timbers as you build.
Prior to the arrival of your log home package, it is also vital to have your utilities installed so that you and your crew are ready to go as soon as the kit arrives.
If you're set on buying a log cabin kit, my recommendation is to go with a dry-in package to get past this critical stage. You can save some money by buying interior lumber and components locally, but be sure to have your builder check out what else is required and quote a bid for that.
More Cabin Kit Pages:
A Log Home Kit Is Your Cabin in One Package A log home kit is a great way to get everything you need to build your log cabin in one package. But is it really everything you need?
Log Cabin Kit for Sale Evaluation You see a log cabin kit for sale, but do you understand the terms, the construction process and the costs involved?
Barn Kits Barn kits are a great way to add storage and character to your log home site.
Small Log Cabin Kits are Affordable and Eco-Friendly Small log cabin kits get you into a log home for an affordable price and with an efficient use of materials.
Log Cabin Kit Prices Log Cabin Kit Prices are affected by many variables that you can determine.