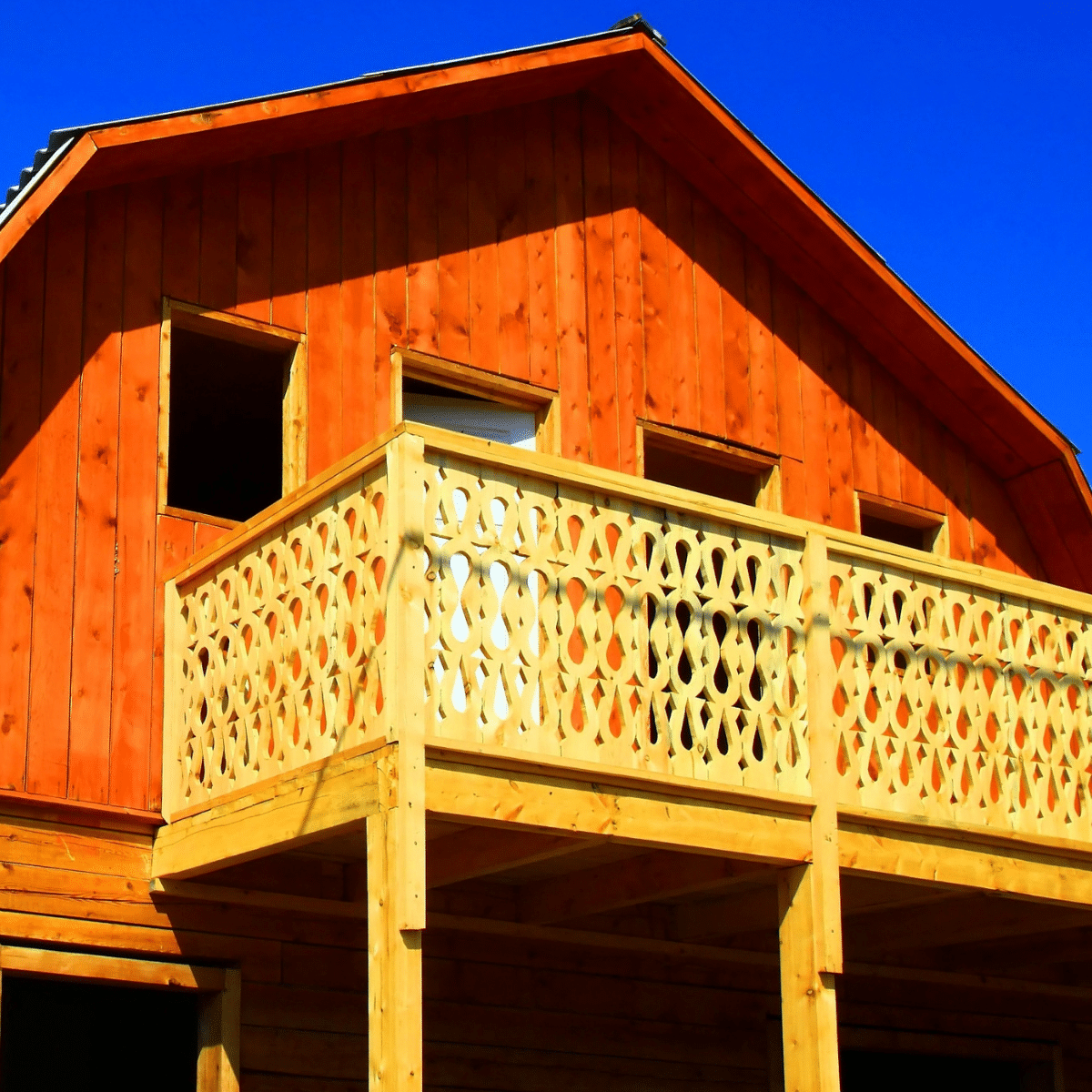 With modular log homes, customization is king. Forget boring, cookie-cutter floor plans – if you can conceive of it you can build it. Log cabin modular homes have come of age and are changing the market. Sustainability and environmental responsibility combine with full customization and quality control over construction.
Modular vs. Manufactured
Don't confuse modular log cabins with manufactured housing. Although both originate in a factory setting, they have separate building codes.
Manufactured houses are built to the U.S. Department of Housing and Urban Development (HUD) performance code, less stringent than the national building codes. Log cabin mobile homes often have restrictions on where they can be placed and they remain on wheels or a metal chassis after delivery.
Modular log homes, in contrast, are built to the same code as site-built houses and in many cases they are better than site-built log homes because they are built in a controlled environment where every step is monitored and stream-lined by a full crew of trained professionals.
Modular log cabins are often built even stronger than site-built log homes. Once constructed, prefab cabins must face the additional stresses of being loaded and transported hundreds or thousands of miles before being unloaded at the job site.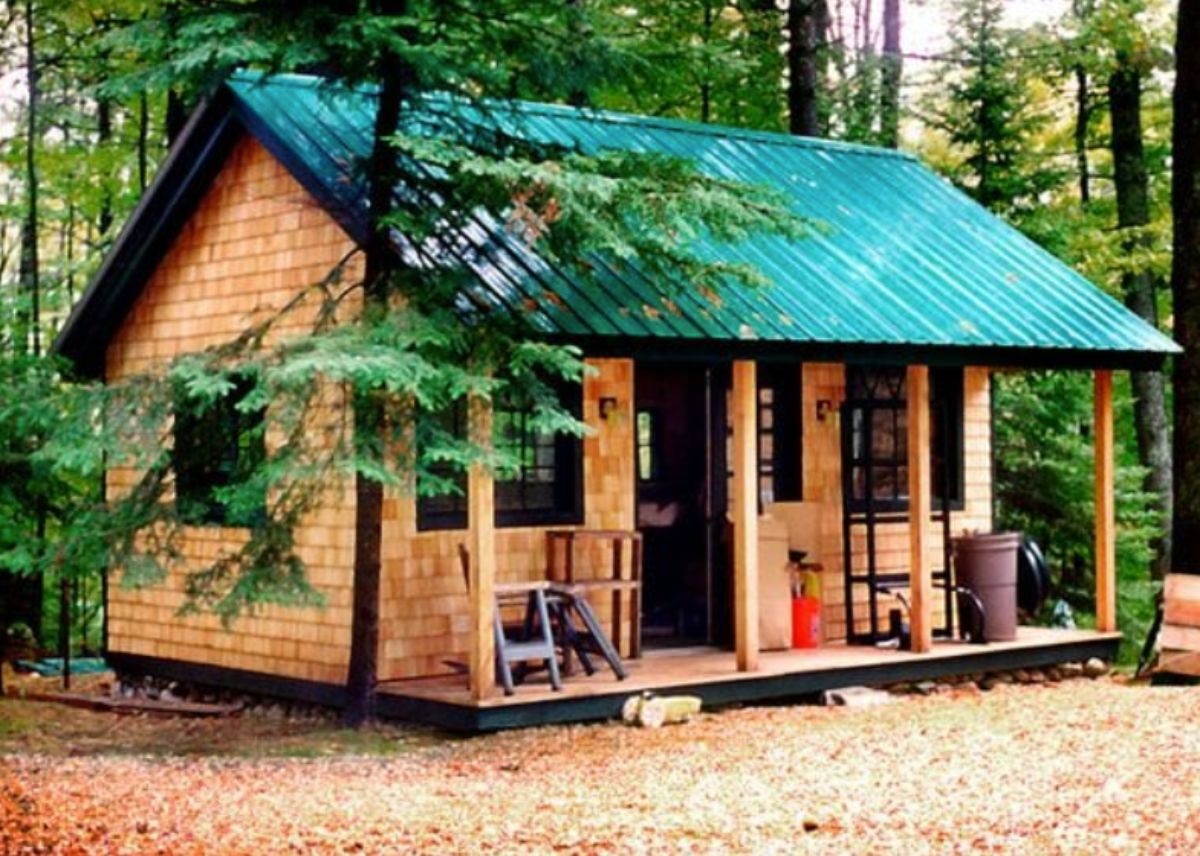 Adverse Weather Conditions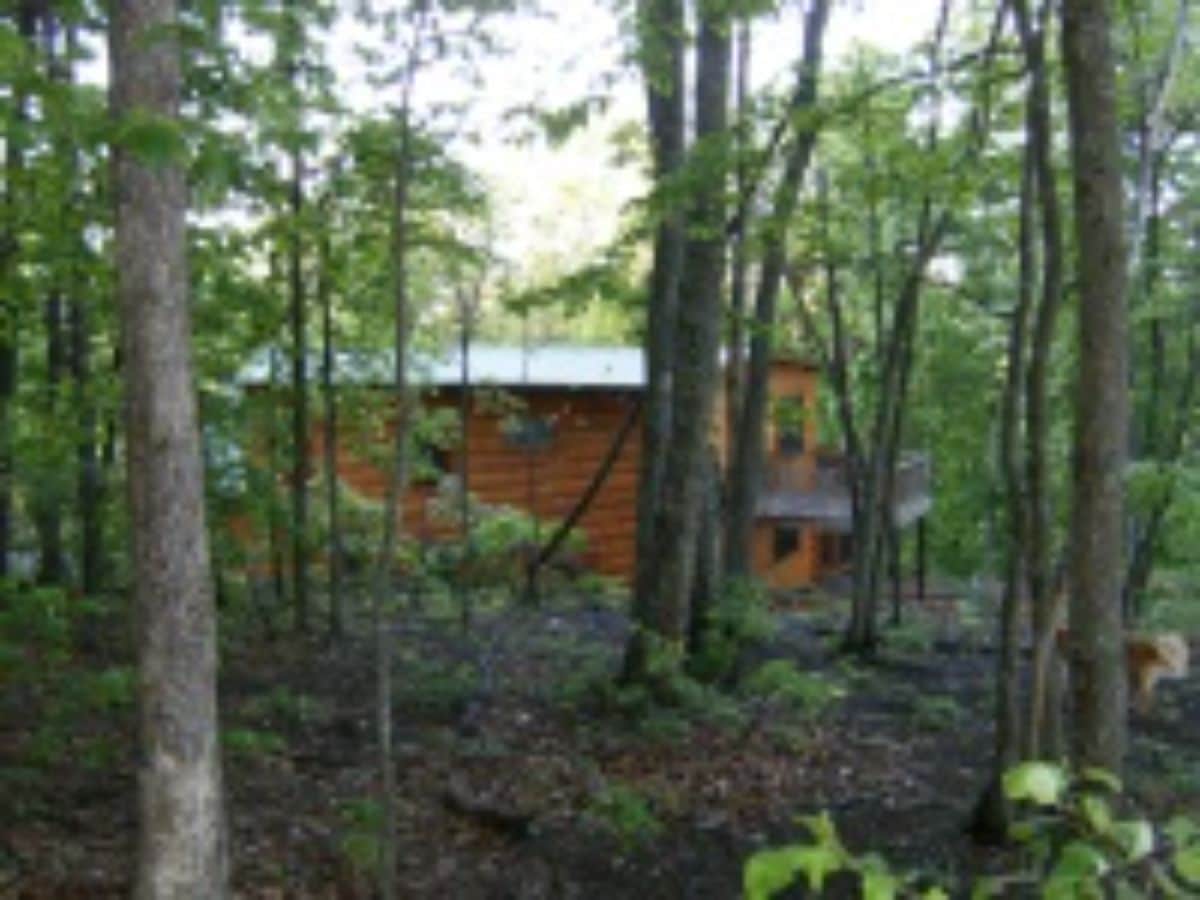 Systems-built prefab log homes are built in state-of-the-art climate-friendly environments where all the variables are controlled as closely as possible.
This has major advantages for the log home owner since log cabin modular homes result in a very efficient, inexpensive construction process with little waste.
Instead of fighting weather delays and uneven ground and difficult site access, modular log cabins are built in a well-lit, dry, comfortable environment.
Construction cycle times for log cabin modular homes are sped up and this results in reduced interest costs on construction financing. On top of this there is little jobsite waste, reducing dumpster and clean-up costs on prefab cabins.
Financing a Modular Log Home
Many people worry about whether they can get financing for a prefab log cabin. Most banks, log home lenders, appraisers, and even insurance companies treat modular homes the same way they do site-built homes. Be sure and check with local lenders for their finance policies.
Timing
Many manufacturers claim that they can build a modular home in the factory in as little as 2 weeks. On top of that time you must factor in at least another 2-4 weeks for your builder to complete the cabin once it's been delivered to your site.
Without weather delays it's easier to keep a handle on construction times but check with the log home manufacturer about your particular log cabin design.
For more information, check out our page on a modular construction timeline for log homes.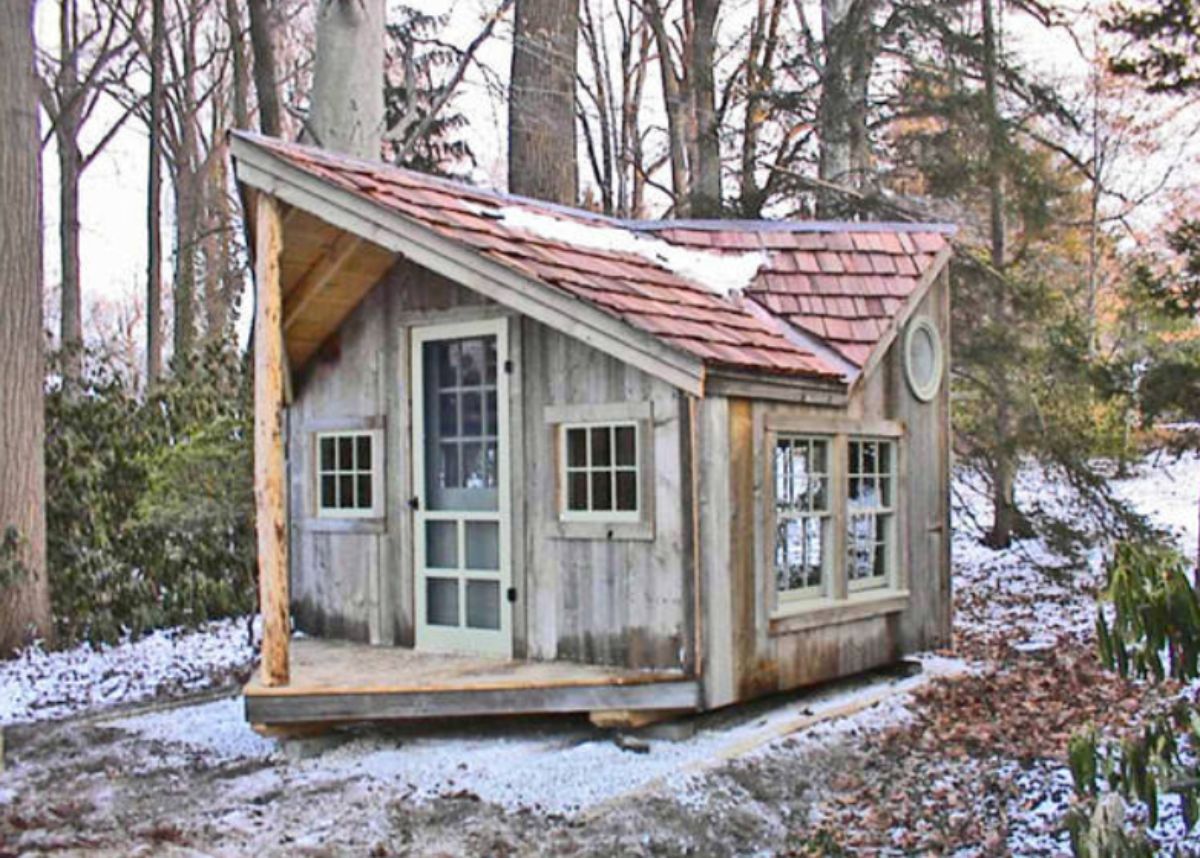 Cost Control
Saving money with modular log cabins depends on many factors. Remember to take transportation costs into account.
While construction costs for a prefab log cabin can already be less on a square-foot basis than for a site-built home of a similar size and design, there are other ways to save money on your cabin kit using cost-efficient cabin home design.
In addition to these savings, there are other features to consider that will save you money down the road with a modular log home:
Construction time is less on-site so you can move in sooner and save money on your construction financing.
Modular log homes are typically very energy-efficient so you will save money on heating and cooling your log cabin.
There is little to no waste on the job site with a prefab cabin, resulting in money savings from clean-up and waste removal costs.
If you want to build a small cabin there are many options available.
Using fully-customizable designs modular log cabins can embrace the emerging market for sustainable use of resources, energy efficiency and the environmental responsibility of green building.
More Modular Cabin Pages:
The Small Cabin Lifestyle A small cabin is an affordable way to live green, treading lightly with a small footprint, and oftentimes the only possibility for off-grid living.
Log Cabin Mobile Homes Log cabin mobile homes can be used as a weekend getaway, writers retreat or hunting camp.
Prefab Log Homes for Efficient Cabin Building Modern prefab log homes are quality, affordable cabins built in an efficient, controlled environment.
Modular Construction Timeline for Log Homes This modular construction timeline for building a prefab log home lays out the necessary steps and typical length of time for each step in the cabin construction process.
Modular Cabin Construction Timeline This handy modular cabin construction timeline demystifies the prefab building process.