The popularity of a tiny home is increasingly obvious, so why not a small cabin? More people have access to a small cabin than to the large, expensive log homes that grace the covers of glossy magazines.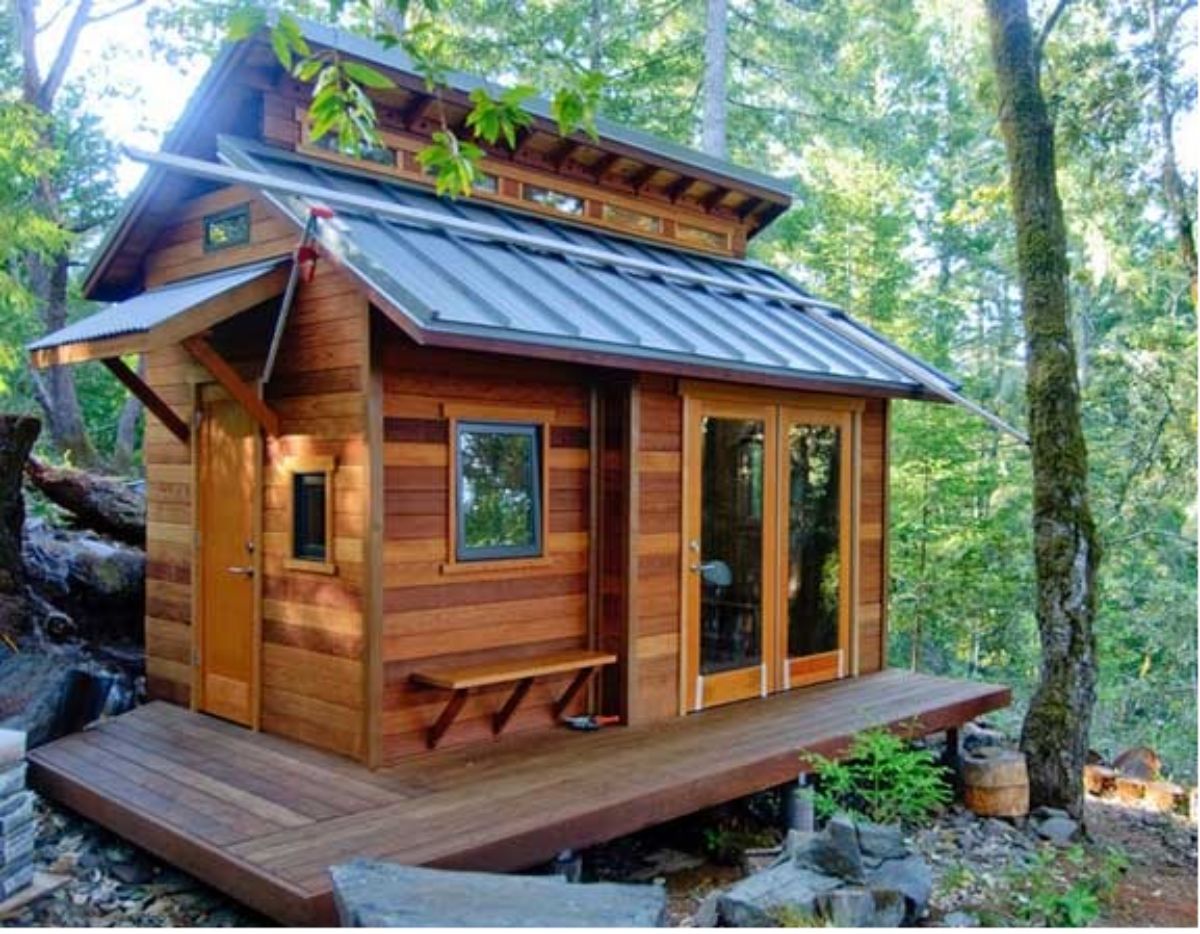 Jump to:
Small cabins are growing in popularity because they are affordable and accessible to many people. They work well with small land plots and don't require a large investment in infrastructure. A cabin is often the only choice for someone who has limited funds and time but still wants a second home on a lake or in the woods or wherever they've chosen to buy land to enjoy their time away from the stresses of a busy lifestyle.
Small Cabin Considerations
A tiny cabin may be an old, unimproved structure that has been inherited with your property, or it may be a conscious choice made to enable you to maximize your time in the woods without waiting until you have more money. Since they are often far off the grid, even portable or floating, cabins have unique challenges, including:
Living Off the Grid in a Cabin
In subsequent pages, we look at these different cabin issues with several ideas for addressing the challenges inherent in them and in living off the grid in a small home. More and more people are interested in the low-impact lifestyle offered by small spaces, whether it's a hunting cabin, writing studio, retreat in the woods, or additional space for family members.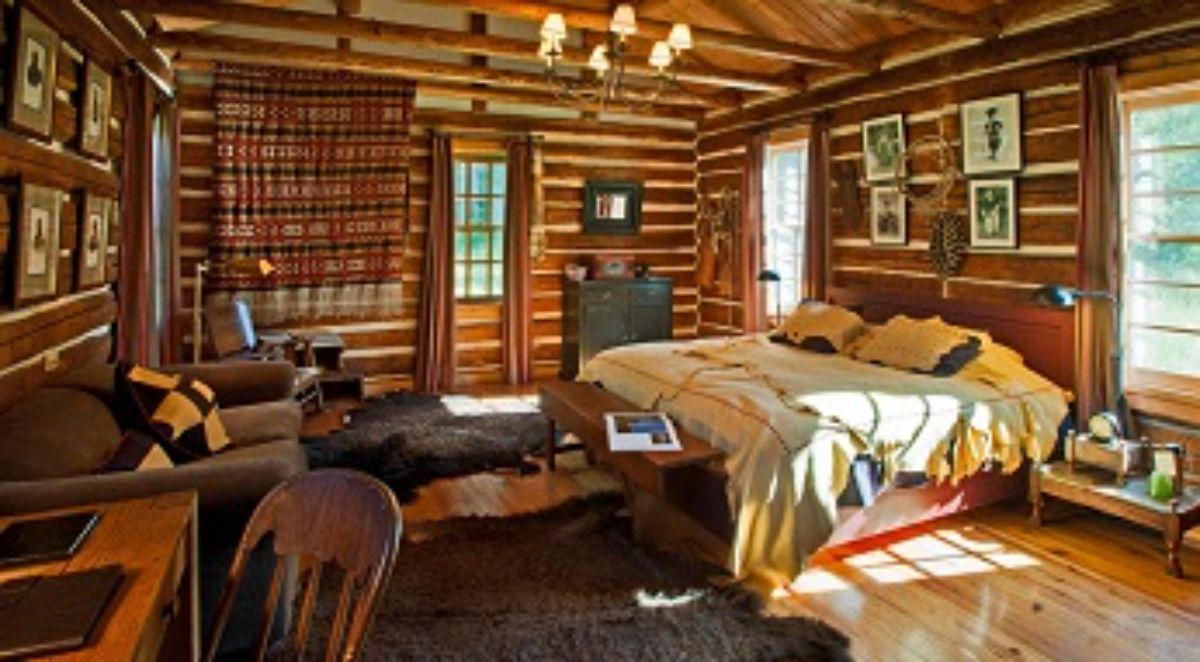 Your small cabin maybe a shack, a log home built on-site or a small prefab cabin trucked onto your property that has been built elsewhere. Cabin plans are available for DIY folks that want to build their own log home and to save even more money people have even built pallet cabins using free lumber. Check out our page with free small cabin plans for more ideas.
If you're restoring an existing old cabin that you've inherited you can check out our cabin restoration page and familiarize yourself with the necessary terminology at our cabin restoration glossary page. We've also reprinted a couple of very interesting write-ups by Victoria Gazeley about her family's labor of love restoring a heritage log cabin in British Columbia and renovating the interior of the cabin:
Stay Within Limitations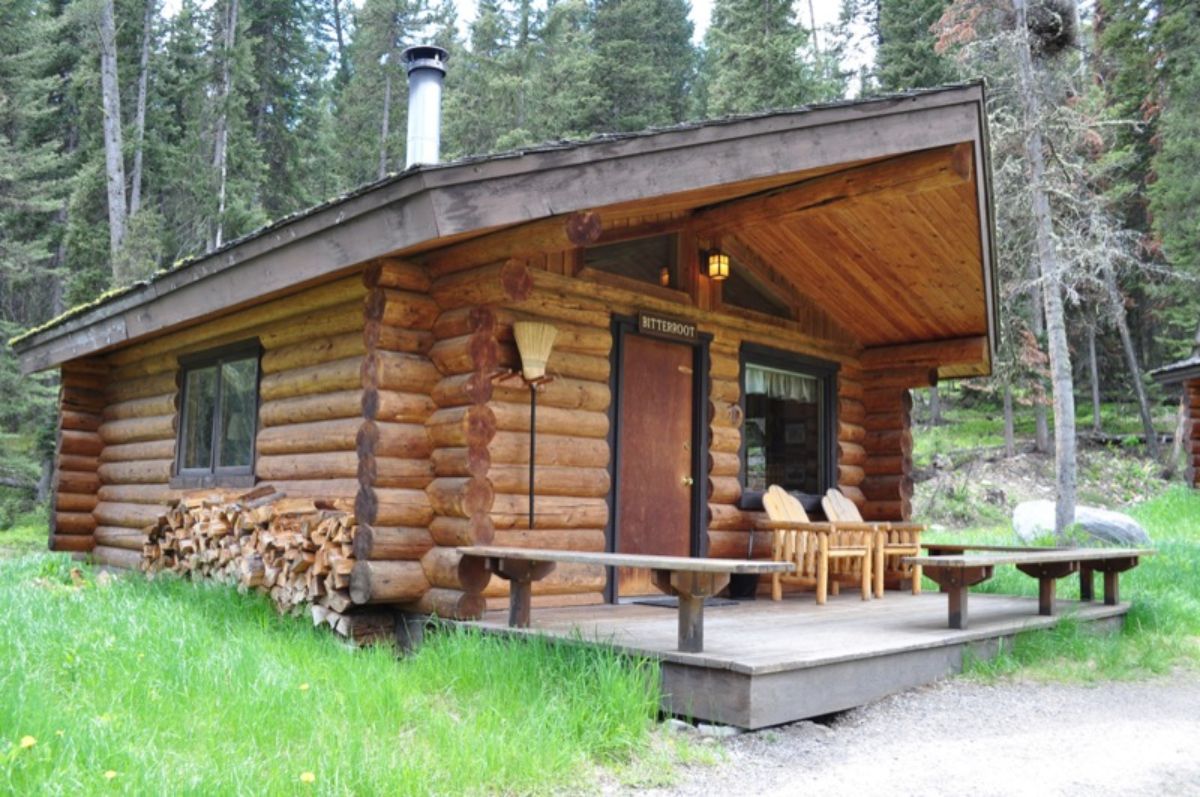 In many municipalities, you may be required to get a building permit if your cabin is over a certain size. This varies according to location but it's typically around 100 sq. ft. If you can keep your small habitation below this number you are allowed to build without a permit. Check with your local building inspectors for the relevant zoning and codes.
There may also be minimum clearances between your cabin and the edge of your lot, or between your small cabin and a body of water, from the high watermark. Be sure to confirm this before beginning to build or before laying out the site during your small cabin site preparation.
While it may seem like obtaining a building permit is a relatively small thing, it will also require formal inspections, hook-up to local utilities, and increased property tax bill, and more. All this must be taken into consideration if you choose to build your cabin over a certain size threshold.
Of course, you can also add outdoor rooms and outdoor kitchens to expand the overall living space of your cabin, including decks and porches. You can also utilize a cluster setup, where there is a central space for living, with outlying cabins for sleeping, cooking, and bathing.
More Small Cabin Reading
Sale
One very interesting book on this subject is "Compact Cabins: Simple Living in 1000 Square Feet of Less", by Gerald Rowan. He covers off-grid options, small-space, and efficient design, and cabin plans.
Further reading on small cabin living can be found here:
Sale
Small Log Homes: Storybook Plans and Advice
Used Book in Good Condition
Hardcover Book
Obomsawin, Robbin (Author)
English (Publication Language)
96 Pages - 05/05/2001 (Publication Date) - Gibbs Smith, Publisher (Publisher)
More people are looking to downsize and simplify their lives and one way to do that is with a tiny home or cabin. In addition, you may be looking for extra space on some land you own or a quiet space where you can set up an artist's studio or writing retreat. A small log home or cabin can offer the perfect solution with the limited funds required.
---
This is part of our series on handling various aspects of building small cabins. You can check out all the articles here: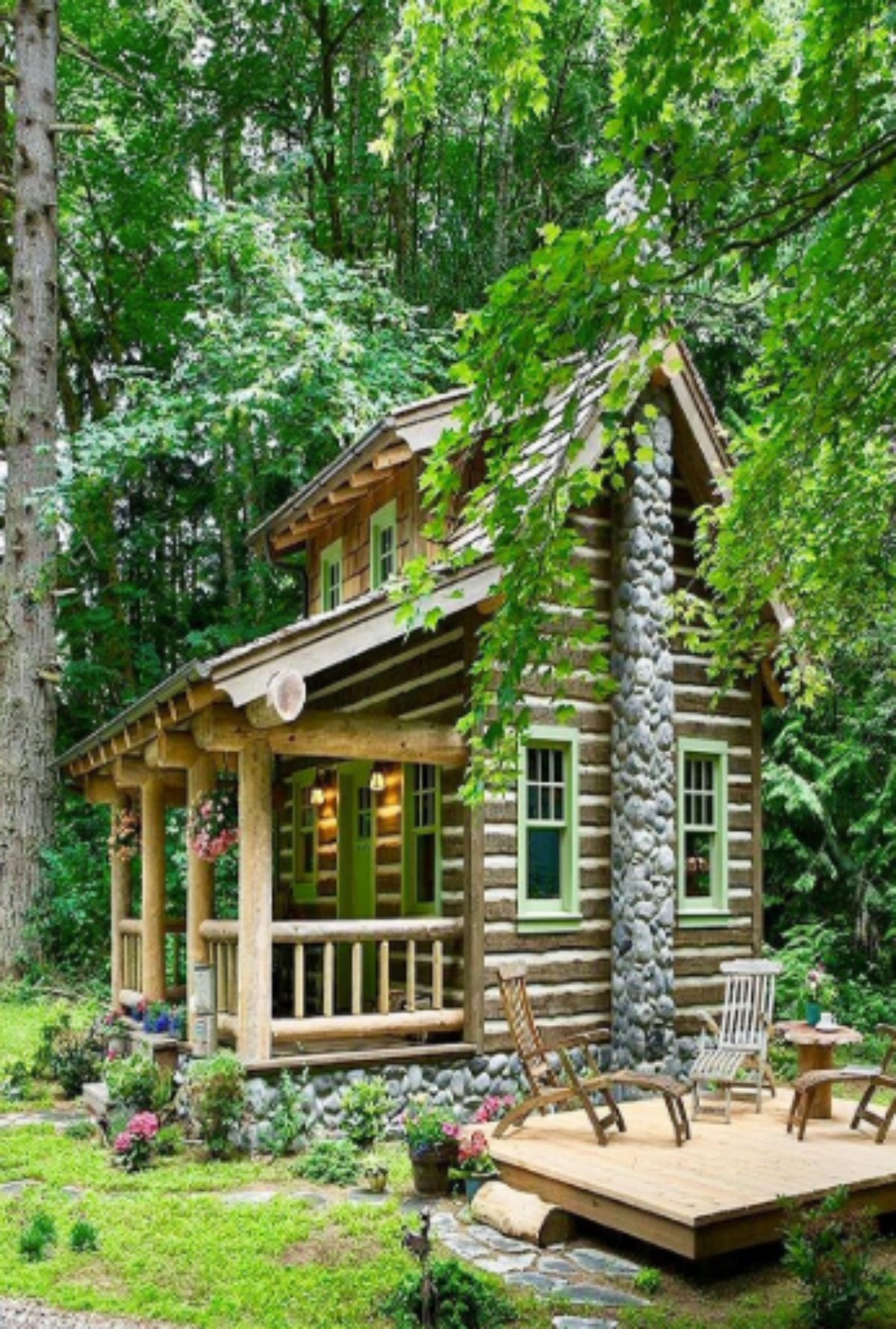 More Small Cabin Pages:
Free Small Cabin Plans Free small cabin plans are available for download for the DIY log home builder.
Tiny Cabin A tiny cabin reduces the impact on resources, the environment and your wallet.
Pallet Cabins Pallet cabins are one way to affordably build a tiny home using cheap, recycled materials.
Build a Small Log Cabin How To Build a Small Log Cabin: Reprinted from December 1983 Popular Mechanics by Michael Chotiner with illustrations done by Harry Schaare.
Small Cabin Energy Needs Calculating the small cabin energy needs can be tricky when you're trying to set up an off-grid energy supply. Let's look at how to determine your energy needs.