Many people building a log home wonder if they can handle the small cabin site prep themselves. It seems daunting and difficult: imagining and bringing to fruition a small cabin homesite in the middle of an overgrown forest. But small cabin site preparation can be accomplished by one or two determined individuals, saving money over hiring a subcontractor, by taking it one small step at a time.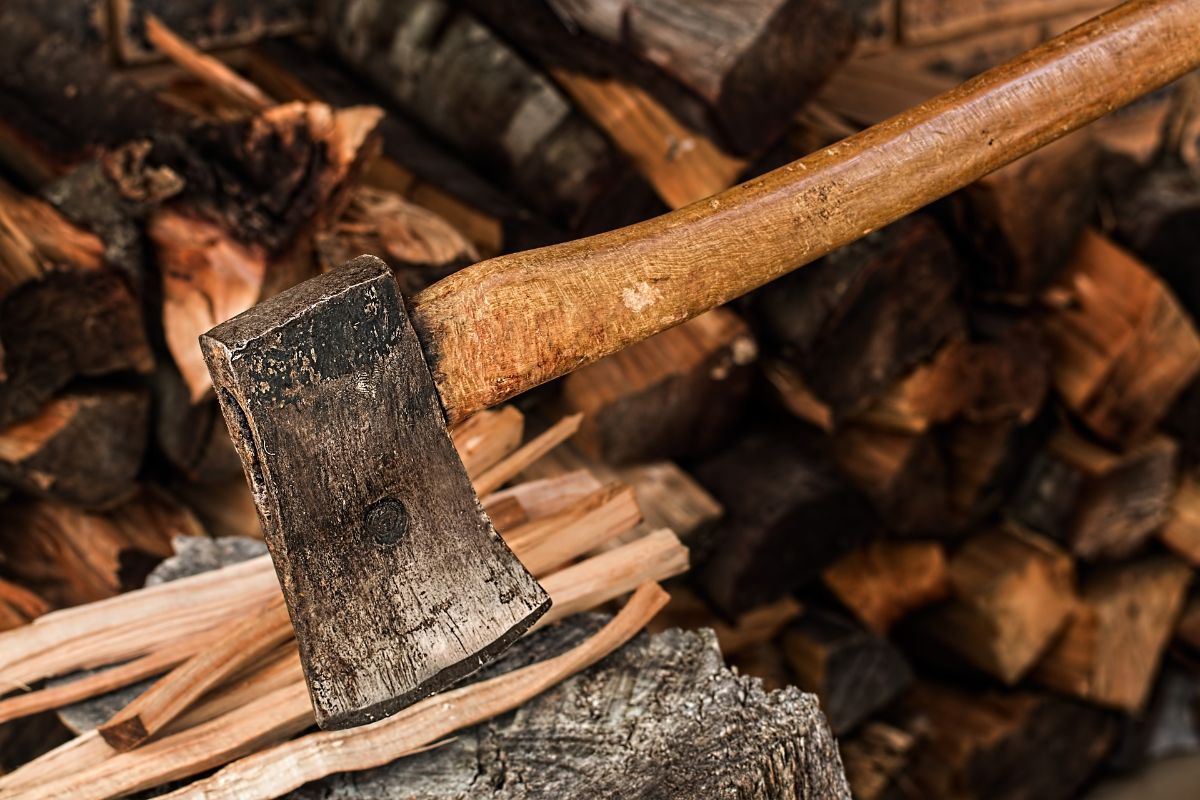 One of the first tasks involved in building your cabin is clearing the area in advance of bringing in the logs and other building materials or preparing for your log home package. At this stage, you must survey the cabin site and determine exactly where you want to place the cabin, decide the orientation, and stake out the actual footprint so that you can visualize the finished cabin.
By having a visual representation of the cabin you can then determine which trees you need to cut; what excavation, grading, and dirt work you need to do; and you can also site your septic system and driveway; and determine how best to install utilities, if available.
Jump to:
Walk the Property
First, you will need to walk the property and get a feel for the ground. You can get a sense of how level it is and the best orientation for sunlight and prevailing weather simply by spending time on the property at different times. If you can, spend time on your property during different seasons as well. Take along a compass to understand exactly where the cardinal directions lie. Consider where you want the southern sun to hit, especially if you're off the grid and relying on solar power or using the sun for passive solar heating.
Sale
To get an exact measurement of the grading and slope of your land you can use a dumpy level (also called a builder's level) or a theodolite. This will come in handy when you set up your foundation or slab forms, too. You can buy one for a couple of hundred dollars, but unless you're going into business it's easier to rent or pick up a used one that you can sell when you're finished with it. Understanding the topography of the land will assist you with providing adequate drainage around your cabin.
Bring along some stakes with bright ribbons on them and mark out the rough footprint for your small cabin, bearing in mind that the exact placement can be refined prior to building your concrete forms. Remember, to get a perfect square or rectangle, measure diagonally from corner to corner. If these dimensions are equal the corners are square.
One of the more difficult aspects of small cabin site preparation is being able to visualize the final placement of the cabin in its natural environment. With visual aids and a sense of the sun's path and the natural drainage patterns, you will be able to select the ideal location for your cabin.
Small Cabin Site Prep - Clearing Trees
Oftentimes when you buy land for your cabin your property will be wild ground, covered with trees. One option is to hire a company to come in and clear the trees, but if you have a small property or only a few trees you can do the clearing and small cabin site preparation yourself. Invest in a good chainsaw, mix the fuel properly, keep the chain sharp and tensioned correctly, and make sure the oil is topped off.
Think about how you drop the trees to make it easier to cut up and haul off or burn. Pieces too heavy to move can be shifted when you bring in an excavator for the dirt work. You need to be in good physical condition but there is something very satisfying about doing this work yourself.
If you're planning to use the logs you've cut for building a cabin you will need to understand the proper use of specialized log tools that will make the task of peeling and moving the logs easier.
Cut any dead trees of course, but also consider the placement of your cabin and clear away any trees that might be too close to remove later, that could fall in a storm, or that will deposit leaves and needles on your cabin roof.
This is also the best time to consider the best landscaping for your log home and thin out the surrounding trees and bush and drag it clear or burn before your cabin is built.
Grading and Excavation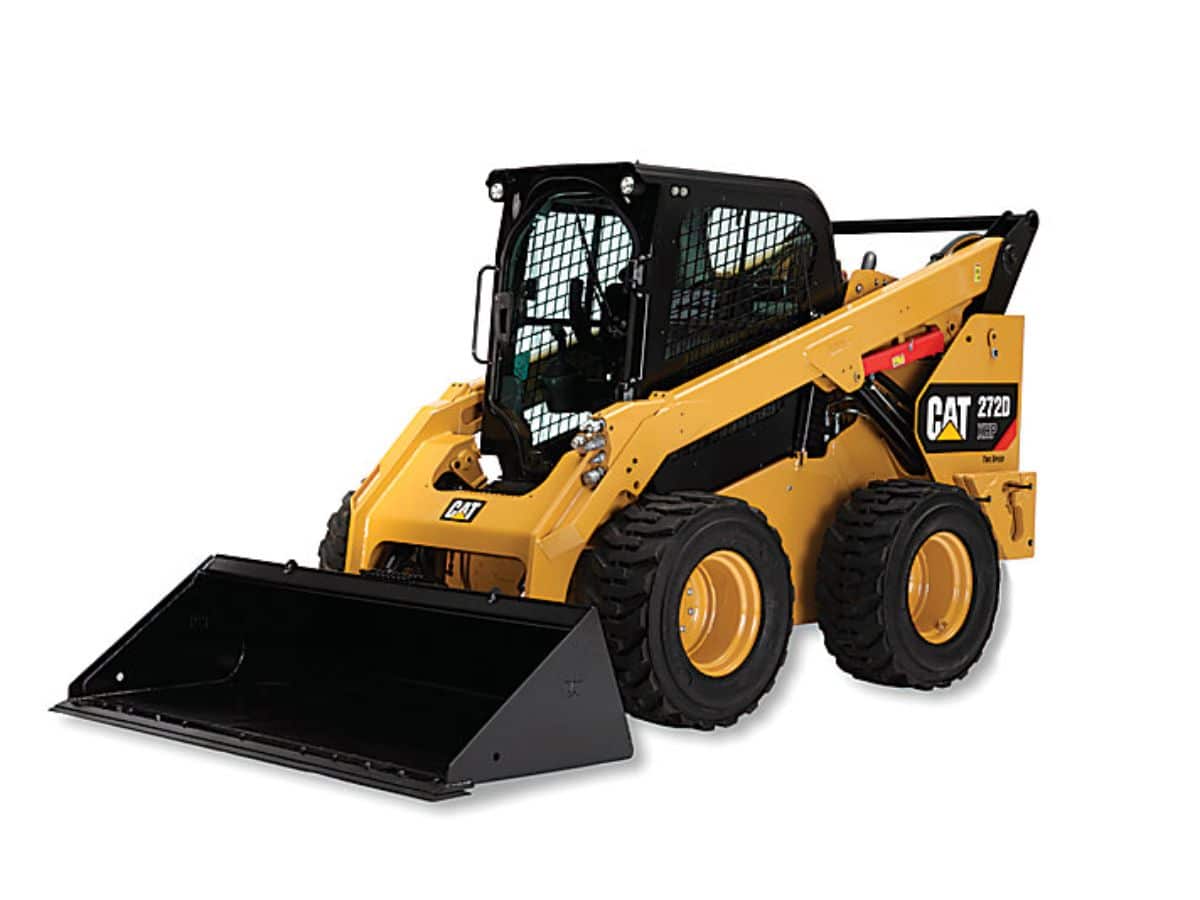 The best time to complete all your excavation and grading is before your worksite is cluttered up with logs, building materials, tools, and equipment. So try to think about everything you want to accomplish with earthwork and get it done now, such as:
Level the cabin site
Push in driveway
Establish drainage
Bury a septic tank
Add a terrace
Your choice is to hire an excavation company or if there isn't much grading to be done, you can always rent an excavator or skid loader and do the work yourself. These can be easily rented and a little practice will have you clearing the land in no time. You may end up doing the final detail work with a shovel but this is the cheapest way to do it.
For many small cabin kits or modular cabins, all that is required is a level area approximately 1 ½ - 2 times the size of your cabin, covered with 2" of heavy gravel for drainage and stabilization. The cabin can then be delivered and set directly onto the gravel bed.
Small cabin site prep is one of the hardest parts of the job of building your log home or tiny cabin. It can be slow and frustrating, dirty and physically demanding; but at the same time, you can derive immense satisfaction from carving out your homestead from the ground and establishing a foundation for your log home that you will enjoy for years.
---
This is part of our series on handling various aspects of building small cabins. You can check out all the articles here:
Small Cabin Site Preparation - this page
More Small Cabin Pages:
Free Small Cabin Plans Free small cabin plans are available for download for the DIY log home builder.
Tiny Cabin A tiny cabin reduces the impact on resources, the environment, and your wallet.
Pallet Cabins Pallet cabins are one way to affordably build a tiny home using cheap, recycled materials.
Build a Small Log Cabin How To Build a Small Log Cabin: Reprinted from December 1983 Popular Mechanics by Michael Chotiner with illustrations done by Harry Schaare.
Small Cabin Energy Needs Calculating the small cabin energy needs can be tricky when you're trying to set up an off-grid energy supply. Let's look at how to determine your energy needs.