Log cabin kit prices can vary tremendously depending on a number of factors including: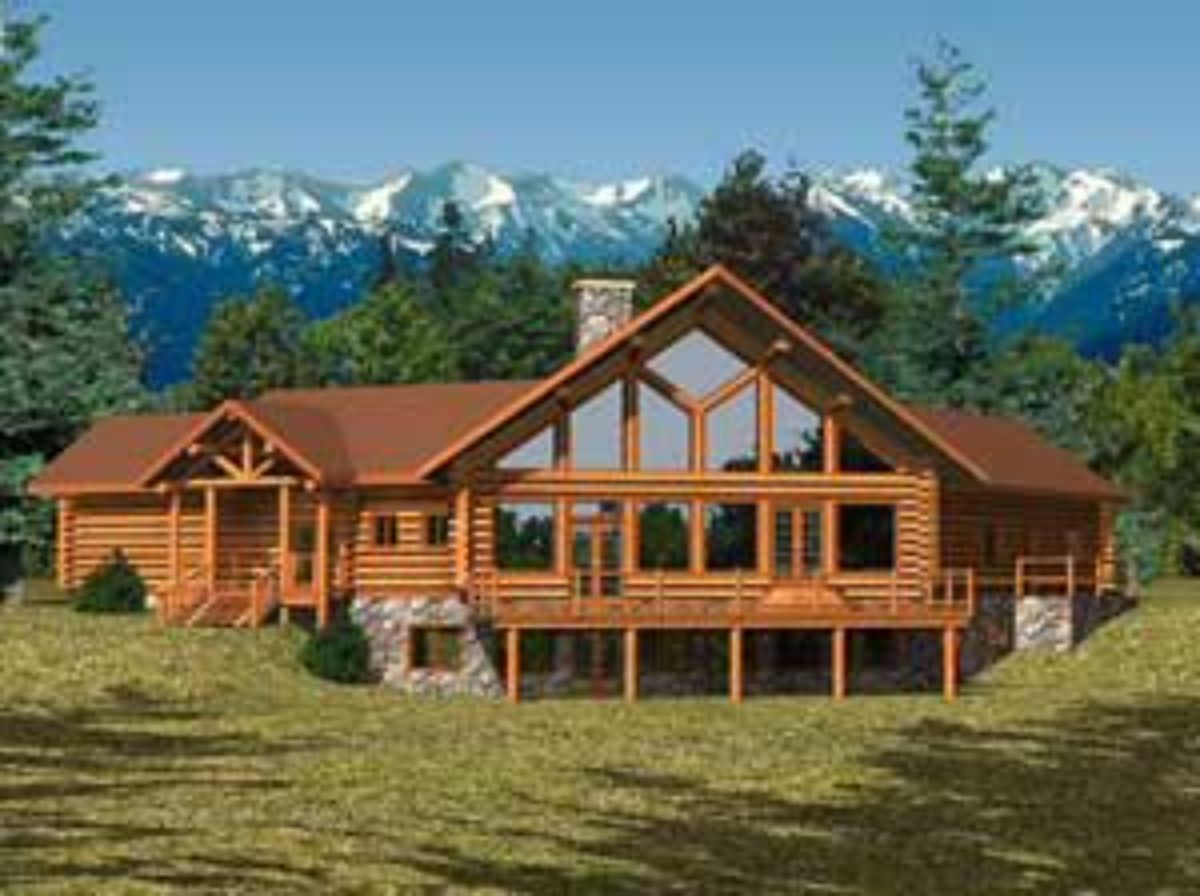 what size cabin you want
what you have chosen to be included in the kit or package
where your cabin is to be built and where your log cabin kit supplier is located
layout of your cabin
complexity of the cabin design
log size and log style
Whether you're building in Alaska or Vermont, North Carolina or Colorado, prices of log cabin kits vary due to transportation costs and where you order your log cabin house kit from.
Jump to:
Kit Types
In general, there are three types of log cabin kit:
Log shell – This is just the logs, beams and timbers necessary to construct the basic shell of your cabin -- the walls and framework.
Dry-in package – This will also include roofing, exterior entry doors and windows to enable you to dry-in your cabin.
Complete or turn-key – This package will also include trim, cabinets, bathroom vanities, etc., ready to move in.
For example, some companies offer all the log components (the log shell) but none of the materials that you can obtain locally (such as hardwood flooring, cabin roofing, doors, windows, cabinets, etc.), thus saving you money in shipping and also eliminating the need for long-term storage when all the components arrive together at your job site.
Kit Prices
Log cabin kit companies may offer cabin shells from as low as $28,000 for a 900 square foot cabin all the way up to a 3200 square foot cabin priced at $75,000; other log cabin kit companies figure $75/square foot for a dry-in package and $100/square foot for a complete, turn-key cabin.
Delivery is generally not included in the prices quoted from log home kit suppliers but can be surprisingly affordable, only adding a few thousand dollars to the overall price.
You will need to meet the truck and arrange to have it unloaded or have your contractor handle this for you. Generally, you need to have a forklift with a capacity of 2 tons or a SkyTrak for off-road or uneven surfaces.
Preparation
Bear in mind that you will also want to have an area ready to stage the logs as they are unloaded, as well as good road access for trucks to get in to your work site. You want to have everything prepared for receiving your log home kit before it arrives.
Prior to the arrival of your log cabin kit is also the best time to have your utilities installed so there is no delay in beginning construction. Heavy equipment has the best access before materials have been delivered and you won't be tearing up your yard or job site later on. Delivery times can be as little as 6-8 weeks from order.
There are currently about 400 log home manufacturers and 125 producers that create handcrafted log homes, and log cabin kit prices can vary quite a bit between them. First off, handcrafted log home kits are generally in a different league than milled log home manufacturers.
As you can imagine, the amount of hand labor required for a handcrafted log home is quite a bit more than that required to build using milled logs.
Handcrafted log homes use full logs that are quite a big bigger and heavier than milled logs so delivery prices are higher and mechanical equipment is needed to unload and move these logs around.
Another option is to build a garage or shop or storage building before you begin your cabin. You can store items needed inside and have a place out of the weather to work. Using a barn kit can speed up the process.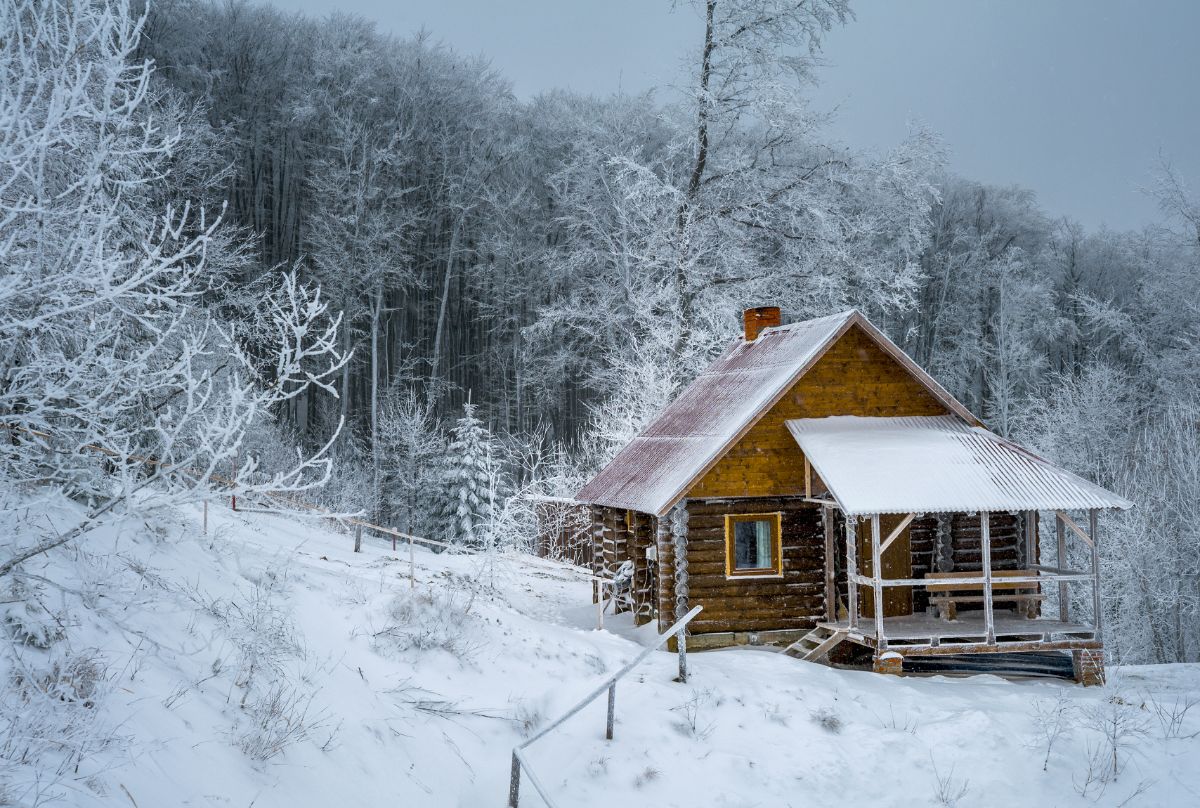 Variables
Log cabin kit prices can vary as much as conventional construction home prices. It's like asking, "How much is a car?" It depends…
The best idea? Find a log home plan that you like and check with several different log cabin kit suppliers to compare prices. Be sure you are comparing apples to apples and factor in delivery costs.
You will probably find that log cabin kit prices compare favorably with conventional construction costs for the same home design. You can save money on your log home package with clever design ideas and careful planning.
More Cabin Kit Pages:
Log Cabin KitsLog cabin kits are a convenient way to buy a log cabin ready to be assembled.
A Log Home Kit Is Your Cabin in One package log home kit is a great way to get everything you need to build your log cabin in one package. But is it really everything you need?
Log Cabin Kit for Sale EvaluationYou see a log cabin kit for sale, but do you understand the terms, the construction process, and the costs involved?
Barn KitsBarn kits are a great way to add storage and character to your log home site.
Small Log Cabin Kits are Affordable and Eco-FriendlySmall log cabin kits get you into a log home for an affordable price and with efficient use of materials.