Bigger Isn't Always Better
With small cabin plans, you can build your own log cabin and keep it simple and economical. Not everyone needs or wants a large, grand log home. The latest trend is planning and building homes with a smaller footprint and focusing on making every square foot count. With the right planning and design, a small cabin can be every bit as comfortable and user-friendly while increasing your energy efficiency and reducing cabin maintenance costs.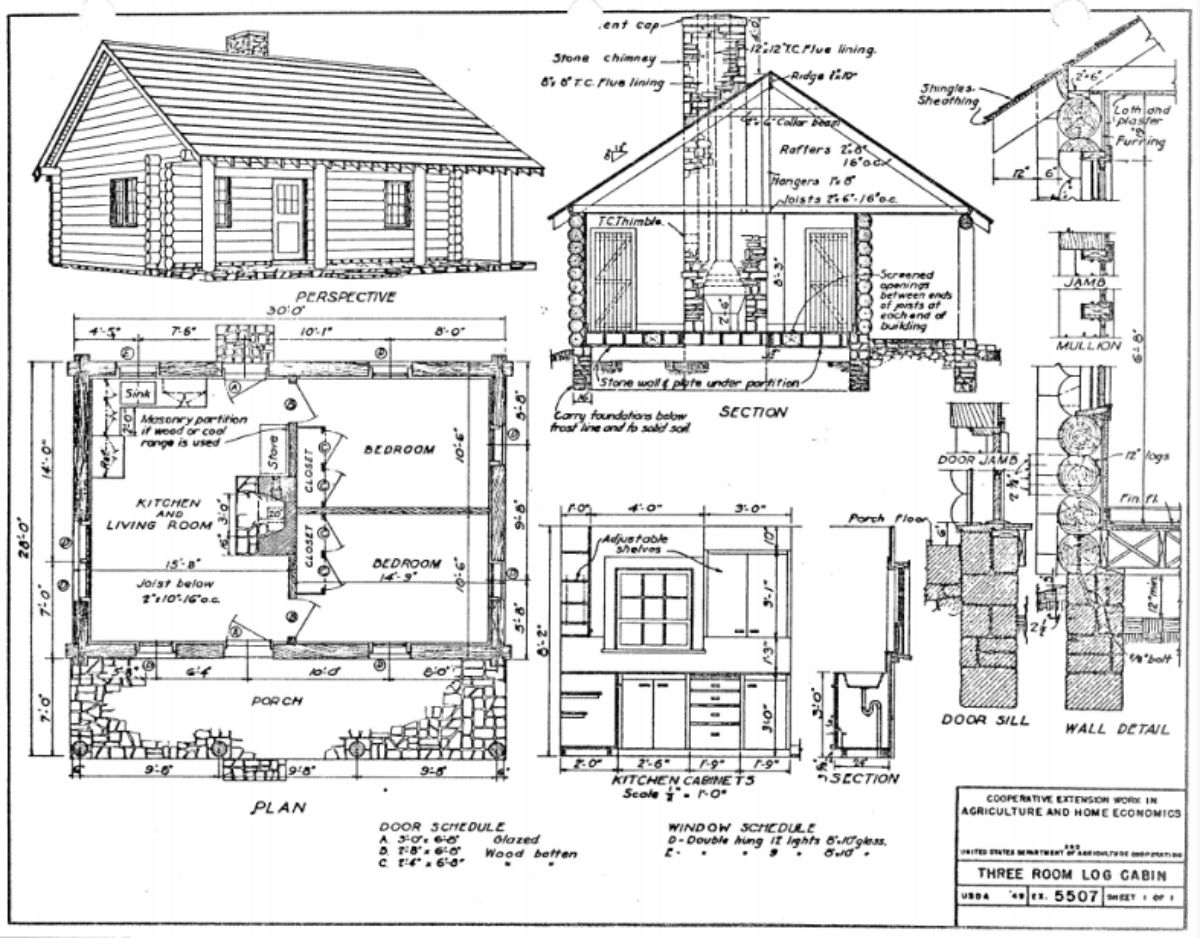 Keep Buildings Costs low
Why pay for something you don't need or won't use? With careful log cabin home design and pre-planning, you will save money on construction. Every detail of your cabin design should be examined and refined.
Anything extra will cost you money for materials, labor to build or install, and carrying costs for the money that you borrow to build it. It may even affect your log home financing. A longer build time means a longer delay before you can move in and more money lost.
Construction costs vary widely nationwide in the US but nowhere is it cheap. In the mountains of western North Carolina we build log homes for approximately $125/square foot. If you can lop off even 100 square feet from your cabin plan, you've just saved $12,500.
Allocate your money where you want it
By refining your log cabin needs and planning an efficient design, you can save loads of money on cabin construction. This money can then be put into specific areas that you may like to upgrade, such as:
Small Cabin Plans and Tips
Whether you're planning to build your own log cabin or simply buy a log home kit, you can save money on your cabin by planning ahead with log home design tips and cabin building tips.
You may even want to consider designing your own cabin with log home design software that allows you to draw up complete plans and see how everything fits together. This powerful software will even allow you to "fly" through your cabin in 3-D views, looking at every angle and giving you a feel for actual sizes and space.
Check out our page on how to save money on your log home kit if you plan to go that route. A few simple steps can save you a bundle of money with careful planning.
You can save more money by acting as your own general contractor if you have some experience with construction or are willing to learn and able to devote a lot of time to your cabin building project.
Check out our free small cabin plans page for some simple plans that are in the public domain and available to download and print.
Utilize Multi-Purpose Areas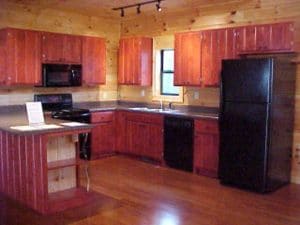 Who needs a dedicated dining room? One of the best things about log cabins is the Great Room which combines living, dining, cooking, and family areas.
Keep the bedrooms fairly small since these are single-purpose rooms. Put the space and money into the daily living areas that can be adapted to many functions.
Log homes lend themselves well to this idea as large, open areas are possible with log and timber frame construction. Add in large porches and outdoor rooms that cost less to build and your living area can spill over into the outdoors.
Small cabin plans are a smart alternative to large log home layouts. Whether you are looking to add a guest cabin, an alternative studio or workspace, build a hunting cabin or fishing cabin or simply reduce your overall footprint, small cabin plans offer careful design and clever layouts to accomplish your goal.
More Small Cabin Pages:
Free Small Cabin Plans Free small cabin plans are available for download for the DIY log home builder.
Tiny Cabin A tiny cabin reduces the impact on resources, the environment, and your wallet.
Pallet Cabins Pallet cabins are one way to affordably build a tiny home using cheap, recycled materials.
Build a Small Log Cabin How To Build a Small Log Cabin: Reprinted from December 1983 Popular Mechanics by Michael Chotiner with illustrations done by Harry Schaare.
Small Cabin Energy Needs Calculating the small cabin energy needs can be tricky when you're trying to set up an off-grid energy supply. Let's look at how to determine your energy needs.