Following are sample contract specifications to be used as an example of what you may come across during a log cabin construction project. If you are considering acting as your own general contractor you must be prepared to write up your own specification list detailing every step of the cabin build, who is responsible for what and precisely what products or materials are to be installed.
These contract specifications become part of the entire set of contract documents including the construction contract, contract specifications, building plans, change orders, financing, project draw schedule, log package, door and window schedules, etc.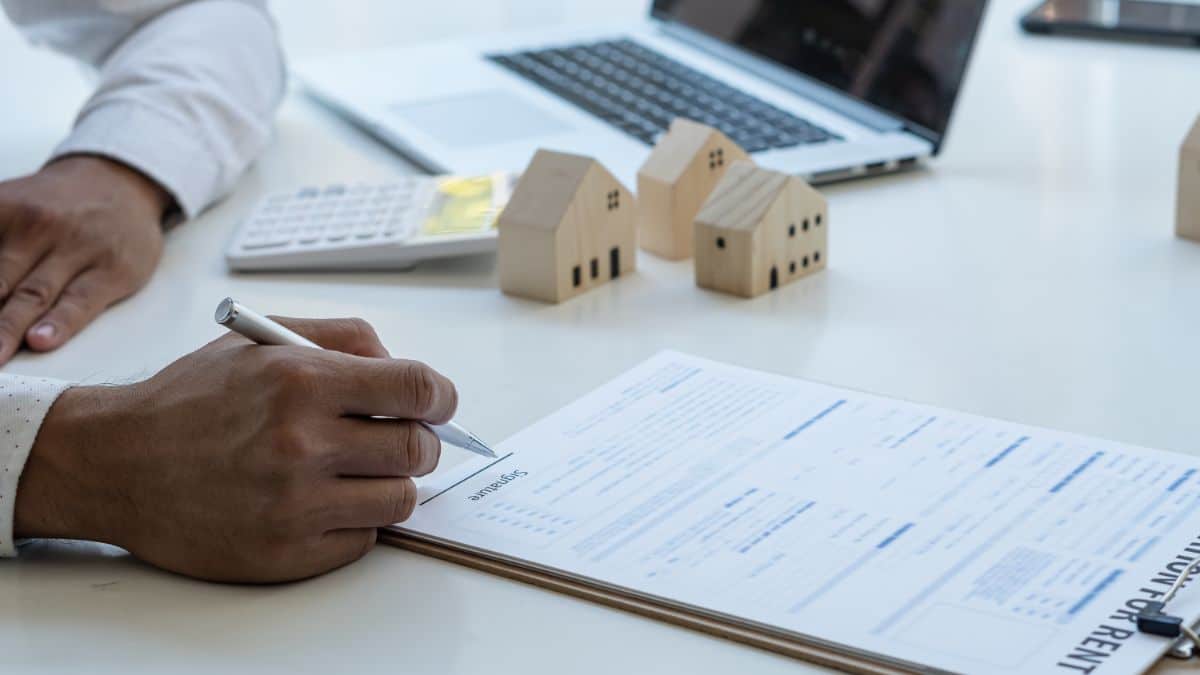 ---
CONTRACT SPECIFICATIONS
Log home for Mr. and Mrs. Smith to be built on Lot #55, Highland Subdivision, Asheville, NC. Owner has final determination of acceptable materials, equipment installed and quality of workmanship.
1. General
1.1 Plans and architectural services required to obtain a building permit are to be provided by the Contractor.
1.2 The Contractor shall obtain and pay for all permits required by the County for construction on this residence covered by the contract. These contract specifications assume that the Owner has a recorded building lot with approved septic permit and approved water connection. All engineering and survey work required to modify an approved building lot shall be paid for by the Owner.
2. Site Preparation
2.1 The Owner shall stake the final house site and driveway location.
2.2 The Owner and Contractor shall mutually agree upon which trees are to be cut and what area is to be cleared. The Contractor is not responsible for the survival of uncut trees.
3. Excavation
3.1 The Contractor shall excavate, provide standard backfill, and rough grade to obtain positive drainage away from the house.
3.2 The following items are not included in the contract specifications and if required shall be billed as extras: a) nonstandard excavation necessitated by rock or underground springs, b) compaction of backfill, c) additional excavation or soil treatment caused by inadequate soil-bearing capacity, i.e. less than 2000 psf, d) importing or exporting of fill dirt or topsoil.
4. Foundation and Footings
4.1 Bearing soil for footings shall be undisturbed soil.
4.2 Footings shall be 3000 psi concrete or as specified for foundation type. Size and reinforcement shall be in accordance with the plans.
4.3 Foundation walls to be 3000 psi poured concrete. Size and reinforcement shall be in accordance with the plans.
4.4 Foundation walls shall be waterproofed with Royston High Performance Waterproofing Membrane.
4.5 Sill plates shall be of pressure-treated lumber with sill sealer and anchor bolts 6' o.c.
4.6 Foundation drain shall be J-Drain SWD-6. Drain to grade outside basement foundation.
4.7 Basement floor to be 4" of 3000 psi fiber-reinforced concrete over 4" gravel with 6 mil polyethylene vapor barrier.
4.8 Termite protection included in contract specifications shall include a termite inspection and chlordane poisoning with warranty.
5. Utilities
5.1 Septic field and tank shall be installed in accordance with county requirements. System is to be sized for 3-bedroom house.
5.2 The Contractor shall provide a connection from the water line at edge of property to house.
5.3 The Contractor shall have electric service installed from the transformer at edge of property to house and have temporary service established by Blue Ridge EMC.
5.4 Main electric service to be 200 amp, underground service.
5.5 The house shall be prewired for six (6) telephone outlets. Connections to phone company service shall be the responsibility of the Owner.
5.6 The house shall be prewired for six (6) coaxial TV outlets. Connections to cable or satellite TV service to be the responsibility of the Owner.
6. Framing
6.1 Floor joist size, spacing and grade as per plans, typically 2" x 10" YP, 16" o.c. If no grade is specified, #2 KD SPF is standard.
6.2 Exterior walls to be nominal 6" x 8" D-profile, double tongue and groove pine logs fastened with 10" plated log screws every 2' o.c. Framed dormers or extensions as per plans. Exterior frame walls to be 2" x 6", 24" o.c. Studs to be KD – SPF. Headers over doors and windows to be two log courses. Headers in framed bearing walls to be in accordance with building code.
6.3 Roof framing to be 2" x 12" conventional framing, 24" o.c. with 2" x 4" SPF purlins.
6.4 Subflooring to be ¾" tongue and groove plywood glued and nailed to floor joists.
6.5 Exterior deck materials to be pressure-treated #2 SYP with 5/4" x 6" decking.
6.6 Main level floor framing to be trusses, engineered according to plan.
7. Roofing
7.1 Roofing to be 29 gauge Galvalume, Imperial Rib panels over vapor barrier. Color to be determined.
8. Exterior siding
8.1 Exterior siding to be nominal 2" x 8" pine log siding to match D-profile log walls on dormers and gable ends. Open soffits on roof overhangs.
9. Exterior Windows and Doors
9.1 Exterior windows to be Pella 450 ProLine Series. Sizes as per window schedule.
9.2 Fixed glass to be 1" thick insulated low-E glass, each unit custom built to fit framed openings.
9.3 Exterior doors to be insulated steel, drilled for locksets and deadbolts. Sizes and window inserts as per door schedule. Exterior locksets and deadbolts to be Defiant or equivalent, brushed nickel finish.
10. Finishing
10.1 Log walls will be sanded prior to application of finish.
10.2 Interior log walls will receive two coats of polyurethane satin varnish with a light sanding between coats.
10.3 Exterior log walls and wood trim will receive two coats of TWP 300-series exterior wood stain. Color to be determined.
11. Interior
11.1 Basement stairs and main floor stairs to be framed in accordance with the plans. Rough treads suitable for construction to be installed.
11.2 No closet walls to be framed at this stage of construction.
12. Electrical
12.1 Standard wiring included in the contract specifications is as follows:Receptacles wired as per codeTwo (2) double flood lights on exteriorTwo (2) exterior receptaclesOne (1) water heater connectionOne (1) switch receptacle in each bedroomBasement: Two (2) lights, smoke alarms as required by codeWiring for appliances: refrigerator, dishwasher, range, washer/dryerHVAC: as per plansThree-way circuits for stairways, rooms with two entrancesOverhead fan/light in each bedroom, one (1) in family room, one (1) in loft.
12.2 Underground service with 200-ampere circuit breaker panel with 24 circuits.
12.3 Wiring may be nonmetallic copper cable except that aluminum-stranded cable may be used for #8 and larger.
13. HVAC
13.1 Heating and air conditioning to be one (1) electric heat pump, Maytag 13 SEER or equivalent. Size of system and number and location of chases, supplies and returns as per plan or determined by HVAC contractor.
13.2 Ducts to be insulated flexible tubing, taped and sealed.
13.3 All duct openings, both supply and return, will be covered temporarily after rough-in to prevent debris, dust and other items getting into duct systems.
14. Plumbing
14.1 Rough-in for basement bath. Future drain lines and vent stack connections will be provided at the finished concrete floor level for the bathroom configuration shown on the plans. Drain lines will be connected to septic tank. Water supply lines will be provided in the basement at a point that is accessible to the future bathroom. The contract specifications do not include any basement bathroom walls, electrical outlets or bathroom fans.
14.2 The contract includes the installation of 1" PVC pipe and connections for water from the house to the edge of the lot.
14.3 Installation of the septic system will be sized in accordance with county requirements for a three-bedroom house. The type of system will be determined by county requirements. Labor and materials covered by this contract include septic tank, distribution box, pipe, stone, filter paper, lids, covers, cleanouts, trenching, excavation and backfill. Importing or exporting fill is not included.
14.4 The contract includes installation and connection of PVC drain pipe from the house to the septic tank.
14.5 Water supply lines will be CPVC plastic or schedule M copper. The size of the lines, unless otherwise specified, will be determined by the plumbing subcontractor. There will be one main supply cut-off valve accessible in the basement. There will be two outside frost-free hose bibs located as per plans.
14.6 Waste and vent lines will be PVC. Their location and size will be determined by the county requirements.
15. Insulation
15.1 Roof insulation to be R-38 with vapor barrier.
15.2 Exterior wall insulation to be R-19 with vapor barrier.
15.3 Interior walls to be insulated for sound with 3 ½" batts with no vapor barrier.
16. Interior Doors and Trim
16.1 Doors to be 6-panel pine, stain grade.
16.2 Door and window trim to be colonial 3 ¼". Window trim to be installed "picture frame" without stool or apron.
16.3 Base trim to be colonial bead 4 ¼" with shoe molding where tile and hardwood flooring is laid.
17. Floors
17.1 Bath and mudroom floors to be ceramic tile American Olean or equal, installed over cement backer board on plywood subfloor.
17.2 Hardwood flooring to be installed elsewhere, select white oak random width 3", 4" 6" with V-groove, prefinished with six coats of polyurethane with aluminum oxide.
18. Lighting Fixtures
Allowance of $2100 in contract specifications to include ceiling fans/lights, wall sconces and mudroom fluorescent lighting.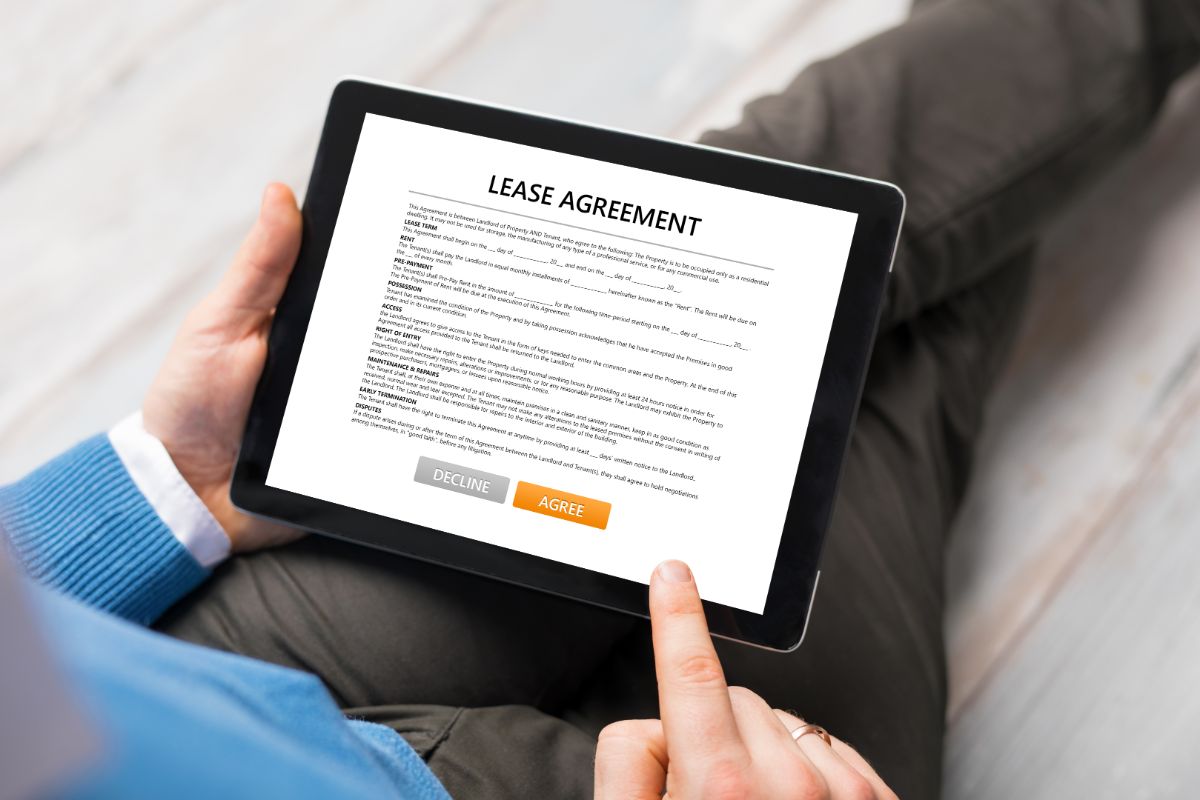 ---
These sample contract specifications are just an example of what you might encounter during your log cabin build process. Products of certain manufacturers have been used in this example but this should not be construed as a recommendation for one certain product over another. It is important for homeowners to specify exactly what they want, by using manufacturers, model numbers, sizes and colors in their contract specifications.
More Log Cabin Building Pages:
Cabin Roofing Choices Your log cabin roofing choices will affect your budget and long-term enjoyment of your cabin.
Log Home Building School Learn practical ways to craft your dream at a log home building school.
Build a Log Cabin To build a log cabin means coordinating many aspects and prompt decision-making.
Cheap Hardwood Flooring Cheap hardwood flooring is available through my supplier, shipped anywhere in the country.
Build a Small Log Cabin How To Build a Small Log Cabin: Reprinted from December 1983 Popular Mechanics by Michael Chotiner with illustrations done by Harry Schaare.