Log Cabin Articles and Stories is a new feature here on Log Cabin Connection. We will post articles written by log home experts on the many different features and designs of cabins, along with pertinent log cabin info to help you to design your log home, build a cabin, or try out a rental cabin.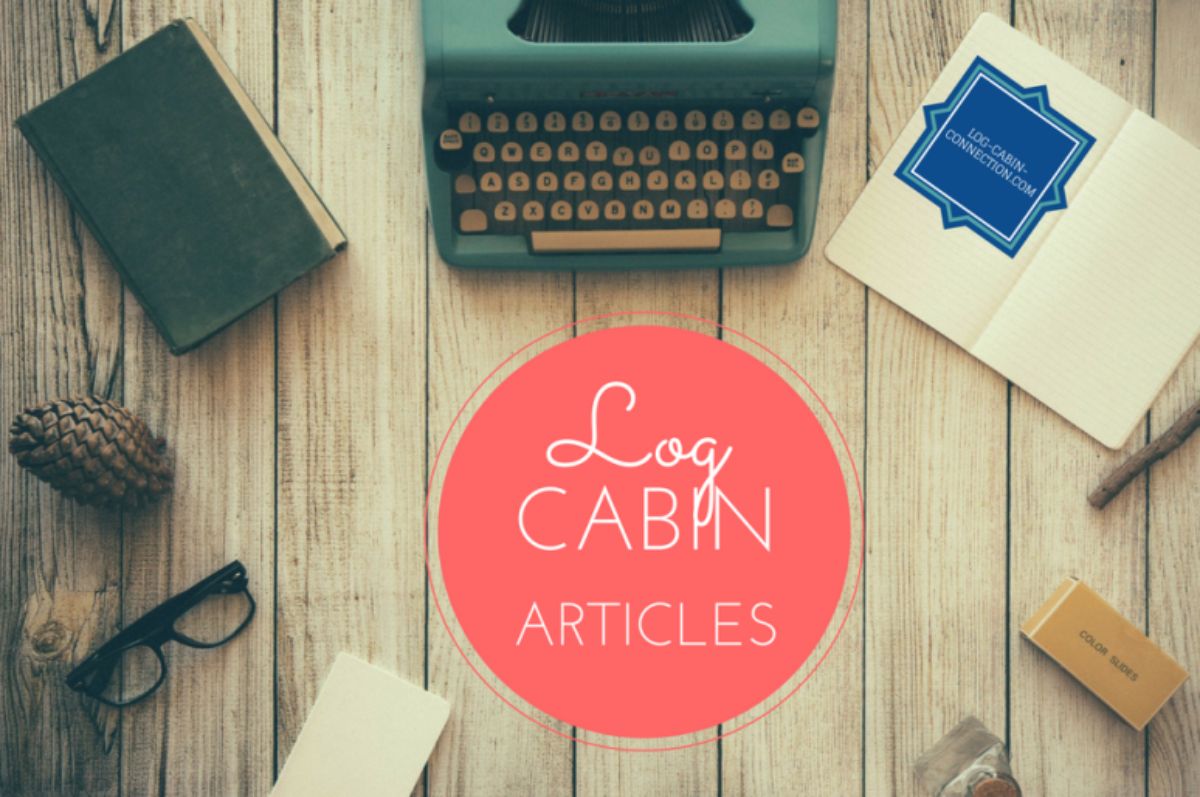 These cabin articles are written by log home builders and designers and feature practical, hands-on advice and cabin information from experts working in the field.
We'll also post log cabin stories written by visitors to the site -- visitors like you! Please share your log cabin stories with us and be sure to include your photos. We'll post your stories here for everyone to share.
Tell us about building your log home, favorite vacations you've taken to a cabin, where you would recommend renting a log cabin, problems you have with your log home, or anything related to cabins.
Scroll down to see the submission guidelines and to read stories others have posted.
article by Mike and Sue Lemmon, Cowboy Log Homes
"The bright sunshine of a Montana big sky morning streamed through the master bedroom in our log cabin this morning at about 5:30 AM..." read more -->
---
Rustic Decorating Ideas: Designing Outdoor Living Spaces
article by Jacqui Barnett, Black Forest Decor
"A typical design element for rustic decorating in log homes is an outdoor living area: this includes decks, porches, patios, outdoor kitchens, and gazebos...." read more -->
---
article by Tom Heatherington, Log Home Directory
"How important is choosing log home floor plans that are right for you? You made your decision; you are finally going to build that log home. Not just any log home, but that special creation you've held in your mind's eye for so many years..."read more -->
---
Choosing Shutters For Your Log Cabin
article by Jack Oldham, Shutters Direct
"There are a variety of reasons for why a home owner may purchase a log cabin. It may simply be a place where you can get away from the home - a change of scenery where you can sit back, relax and put your feet up..." read more -->
---
Restoring a Heritage Log Cabin - A Labour of Love
article by Victoria Gazeley, Mother Earth News
"Restoring a heritage log cabin isn't something I set out to do. It was never a grand life goal, or something I thought I might like to do 'someday'. It just happened, and now, 12 years later, I'm so glad it did." read more -->
---
Renovate a Heritage Log Cabin Interior – DIY Style
article by Victoria Gazeley, Mother Earth News
"Renovating an old, heritage log cabin, DIY style (and inexpensively), isn't really something I had on my bucket list. Nor did I ever think I'd ever even live in one. But in 2008 when I decided to pack up my son and finally leave the city to pursue my dreams of rural self-sufficient living, our old cabin was sitting there, waiting for us - and almost begging to be brought into the 21st century." read more -->
---
9 Interesting Facts about Log Cabins
article by John Devlin, Hut Tub Hideaways
"The log cabin has been a symbol of hard work and true American spirit since the first pioneers started building them during the 1600's. The oldest known example is the Nothnagle Cabin, which is in New Jersey and thought to have been built between 1638 and 1643 by Scandinavian settlers there." read more -->
---
Submit a Log Home Article
Are you a log cabin expert? Do you work in the log home business or have an area of expertise that is related to cabins?
If you would like to submit your own log home article please contact us directly with your ideas, story and photos and we will contact you. We ask that you limit outbound links to one per article.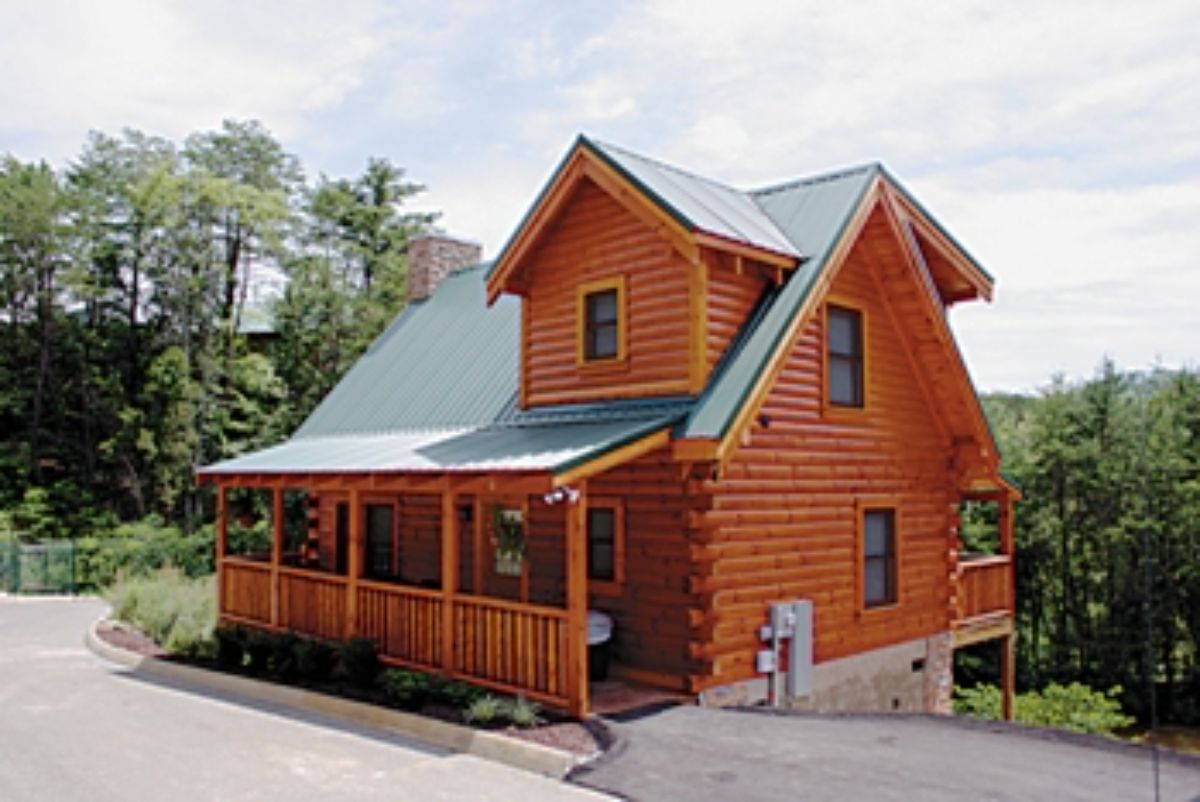 Read Other Log Cabin Stories
Click on the links below to see contributions from other visitors to this page...

Antique Looking Concrete Log Cabin 
We have wanted an antique log cabin for years. But it is almost impossible to find one for sale. My husband has worked in construction for more than …
---
Log Cabin Article and Story Guidelines
Submit stories and articles related to log cabins, log homes or timber frame homes only -- Every story and article is reviewed and any that are not related to cabins or log homes living will be deleted. We want to keep this focused on log home-related topics.
Submit original stories and articles -- You must be the original author. We will accept stories and articles similar to those you may have submitted elsewhere but will not publish anything that is copied or that you didn't write.
Submit family-friendly material -- No profanity please, it will simply be removed. We will not accept stories or articles that promote discrimination, bigotry, violence or pornography. This is not the place for that.
Submit informative and engaging pieces -- We are not interested in posting extended advertisements or self-promotional material. Provide your readers with real-life experiences, give them recommendations, share your good times and bad. Write something you would like to read.
Submit stories and articles of 400 words or more -- The more words you provide, the easier it is for people to find and the more readers you will have! Remember, 400 words is only the minimum. If you agree to the guidelines, please submit your story now.
More Log Home Education Pages:
Log Cabin FAQs Answers to many log cabin FAQs and other questions about building with logs and timbers.
Log Cabin Glossary Defines Common Terms This log cabin glossary defines and explains many common terms encountered when researching log homes and cabins.
Get a Log Home Education Getting a log home education involves utilizing the many cabin resources available.
9 Interesting Facts About Log Cabins Think you know all about log homes? Learn these 9 interesting facts about log cabins.
How to Renovate a Heritage Log Cabin Interior - DIY Style See how one family learned how to renovate a heritage log cabin interior - DIY style in British Columbia.