Article by John Devlin, Hot Tub Hideaways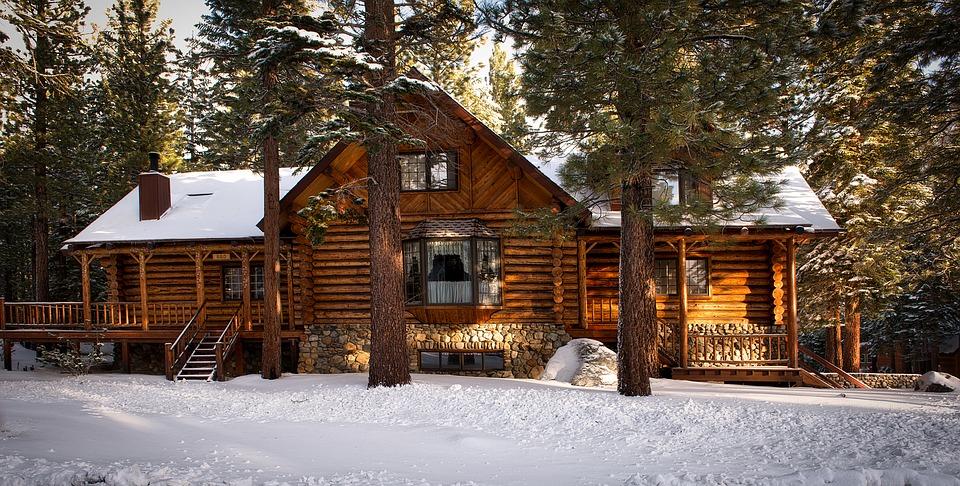 Source: Pixabay.com
Think you know all about log homes? These 9 interesting facts about log cabins may surprise you.
1. Settlers have been building Log Cabins in America since the 17th century
The log cabin has been a symbol of hard work and true American spirit since the first pioneers started building them during the 1600's. The oldest known example is the Nothnagle Cabin, which is in New Jersey and thought to have been built between 1638 and 1643 by Scandinavian settlers there.
The property was listed on the National Register of Historic Places in 1976. A newer extension was built in the early 1900's but the early structure still remains with all but one of the logs being original.
Log homes were built around the world for centuries before the technique came to the US, 2 of the oldest include a timber log cabin in Finland, which is thought to be about 4000 years old and another found on the banks of Lake Ladoga in Russia is believed to have been constructed around 800BC.
2. Queen Elizabeth II owns a log cabin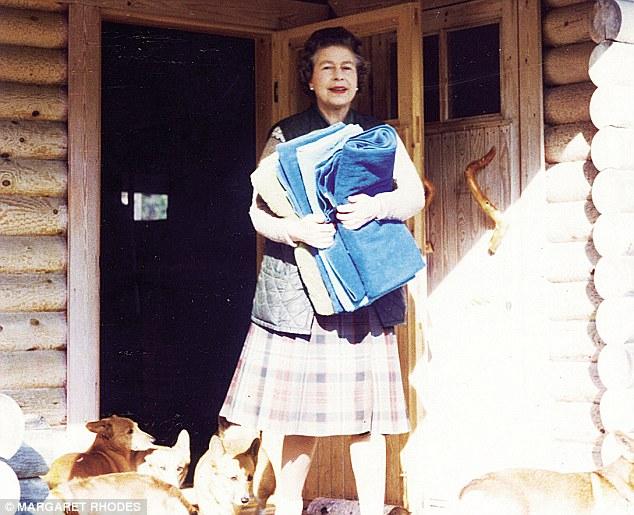 Source: dailymail.co.uk (picture credit Margaret Rhodes)
It won't surprise you to learn that many of the rich and famous own a log cabin, Tom Cruise, Oprah Winfrey and Ralph Lauren own cabins in Colorado, while Sylvester Stallone has a 10,000-sq-foot log mansion in California.
Perhaps the most famous person to have a log cabin is Queen Elizabeth II. The luxurious royal retreat on the Balmoral Estate in the Scottish Highlands was much favoured by the late Queen Mother and is ideally situated to take advantage of the stunning views of the river Dee.
If you want to spend time at your own rural retreat Hot Tub Hideaways have an extensive selection of luxury holiday lodges with hot tubs throughout the UK.
3. The largest log cabin in the world is in Michigan
At 26,000-square-foot this impressive log mansion and farm lies by the shores of Lake Superior in Michigan. It was built by Louis G Kaufman in 1923 and consists of 23 bedrooms and 13 bathrooms.
Kaufman hired over 20 architects to design the huge log structure and assemble the thousands of pine logs, which were transported by train from Oregon. The estate's name, Granot Loma, is made up of letters from the names of Kaufman's wife and children.
The great room is 60 feet long, with a 30-foot fireplace, with a fireplace mantel salvaged from a sunken ship. The property came onto the market recently with a price tag of $40 million but it was reduced to half that in 2016.
4. Log Cabins have health benefits
Spending time in a wooden home can have a positive effect on both mind and body and log cabins are especially good for those who suffer from allergies.
The high humidity in many conventional homes promotes the growth of bacteria and increases air-borne allergens which can cause major health issues such as itchy skin, watery eyes, blocked noses and even asthma. However, in log cabins the timber is breathable so the level of humidity inside is kept at a regular healthy level.
Wooden homes and garden buildings are also considered aesthetically pleasing and promote a sense of calmness that reduces stress levels and anxiety and can even lower blood pressure.
5. 7 US Presidents were born in a log cabin
As mentioned above the log cabin was the preferred accommodation for pioneers arriving in the United States, not least because of what appeared to be an endless supply of trees. Therefore, it stands to reason that some of the most important men in early American history were born in these frontier homes.
The first president to be born in a log cabin was Andrew Jackson in 1767, followed by Zachary Taylor, the 12th president, who was born in Virginia in 1784. The man who took over as the 13th president, Millard Fillmore, was also born in a wooden cabin in New York.
These were followed by James Buchanan and the most famous log cabin baby of them all: Abraham Lincoln, the 16th president of the United States. Born in Kentucky in 1809, there is still a model of the original building at the Abraham Lincoln Birthplace National Historical Park.
Ulysses Grant, who was president during the Civil War, was also born in a log home and the list of frontier log home born presidents is completed by James Garfield, who was assassinated just 200 days into his term.
6. All log cabins are not the same
One of the great things about log cabins is they are all unique and can be designed to suit your individual requirements. They can be made from various timbers including; Spruce, Pine, Oak and Douglas Fir, and the structural components can also come in a range of log styles and shapes.
The logs themselves can be cut either square or rectangular, they can be left circular or cut with a crescent removed from the bottom, so they stack atop one another this is called a "Swedish Cope" or another style is called the D-log this is where one side is round and one flat.
The notches used to hold the logs together at the corners can also be different and include; dovetail, butt and pass, and saddle notch which is used with the Swedish Cope style logs.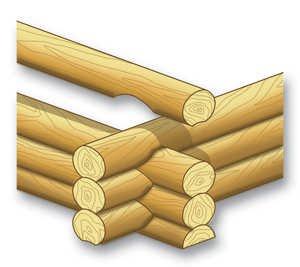 Source: cabinlivingmag.com
7. Rainforest log cabins are all the rage!
The convenience of log cabins means travellers can now stay in places which were otherwise inaccessible such as Jungles and Rainforests.
The logistics of building hotels in these places means it just isn't feasible, but log cabins, lodges and tree houses are springing up all over the tropics, blending in perfectly with the surroundings, they give visitors a chance to truly experience these amazing environments.
From Costa Rica to Malaysia, Peru to Cambodia, log cabins with their rustic chic are the place to stay.
8. Anyone for pancakes?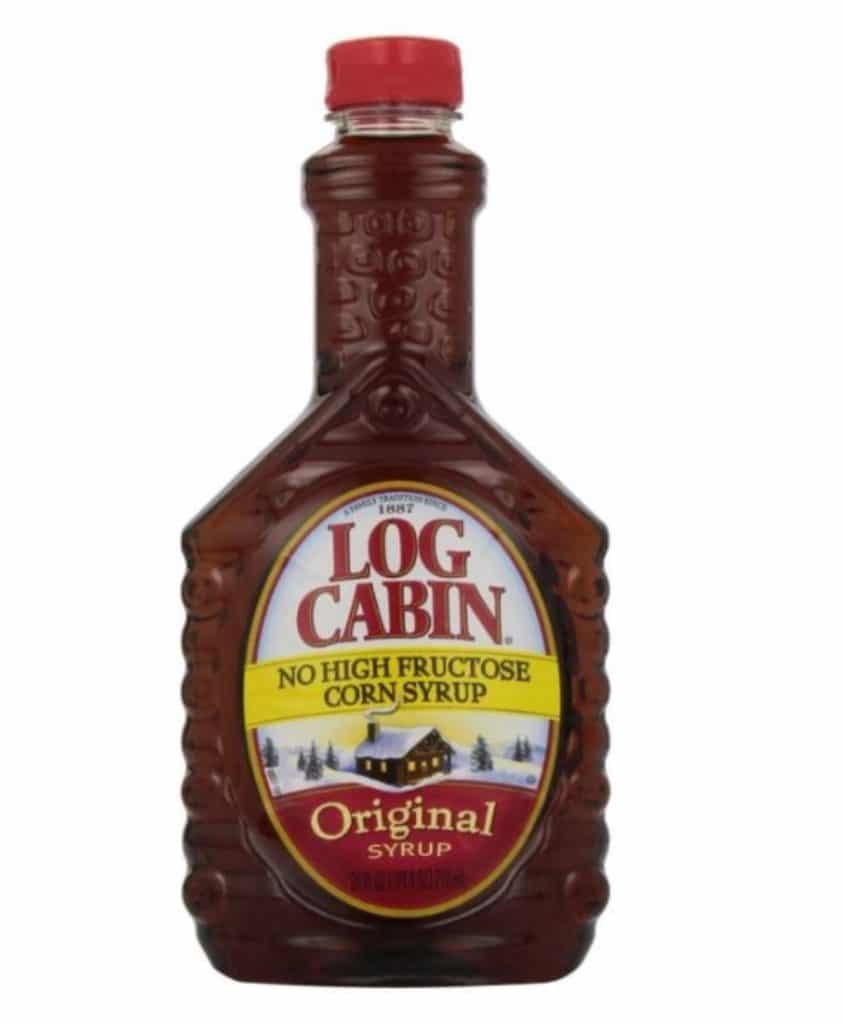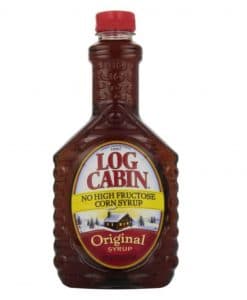 Log cabins have inspired lots of products including Lincoln Logs, a popular US construction toy, but perhaps the weirdest is Log Cabin Syrup.
Named after Abraham Lincoln, Log Cabin Syrup was first made by a grocer from Minnesota in 1887.
This sweet breakfast condiment has been popular for over a hundred years and can be found in many American homes.
9. Log cabins are energy efficient
Energy efficiency is an important consideration for many when choosing a home and along with being sustainable a log cabin is relatively energy efficient. Unlike a timber-frame wall, logs conserve energy naturally and because logs are capable of storing heat (called thermal mass) it means when the temperature drops, the log walls radiate heat back into the room.
Log walls help to keep the temperature steady inside, being warm in the winter and cooler in the summer. This is particularly advantageous in different climates and one reason we see log cabins all over the world from the snowy Alps to the tropics.
So, if you want a rural retreat, log cabin holiday home or even a garden office made from logs the good news is; you won't need to worry about energy costs breaking the bank.
More Log Home Education Pages:
Log Cabin FAQs Answers to many log cabin FAQs and other questions about building with logs and timbers.
Log Cabin Glossary Defines Common Terms This log cabin glossary defines and explains many common terms encountered when researching log homes and cabins.
Get a Log Home Education Getting a log home education involves utilizing the many cabin resources available.
How to Renovate a Heritage Log Cabin Interior - DIY Style See how one family learned how to renovate a heritage log cabin interior - DIY style in British Columbia.
Restoring a Heritage Log Cabin Read this account of restoring a heritage log cabin as a labour of love in British Columbia.