The bright sunshine of a Montana big sky morning streamed through the master bedroom in our log cabin this morning at about 5:30 AM. With clouds dotting the sunrise and the red glow of the sunrise touching the horizon we could tell it would be a lovely day.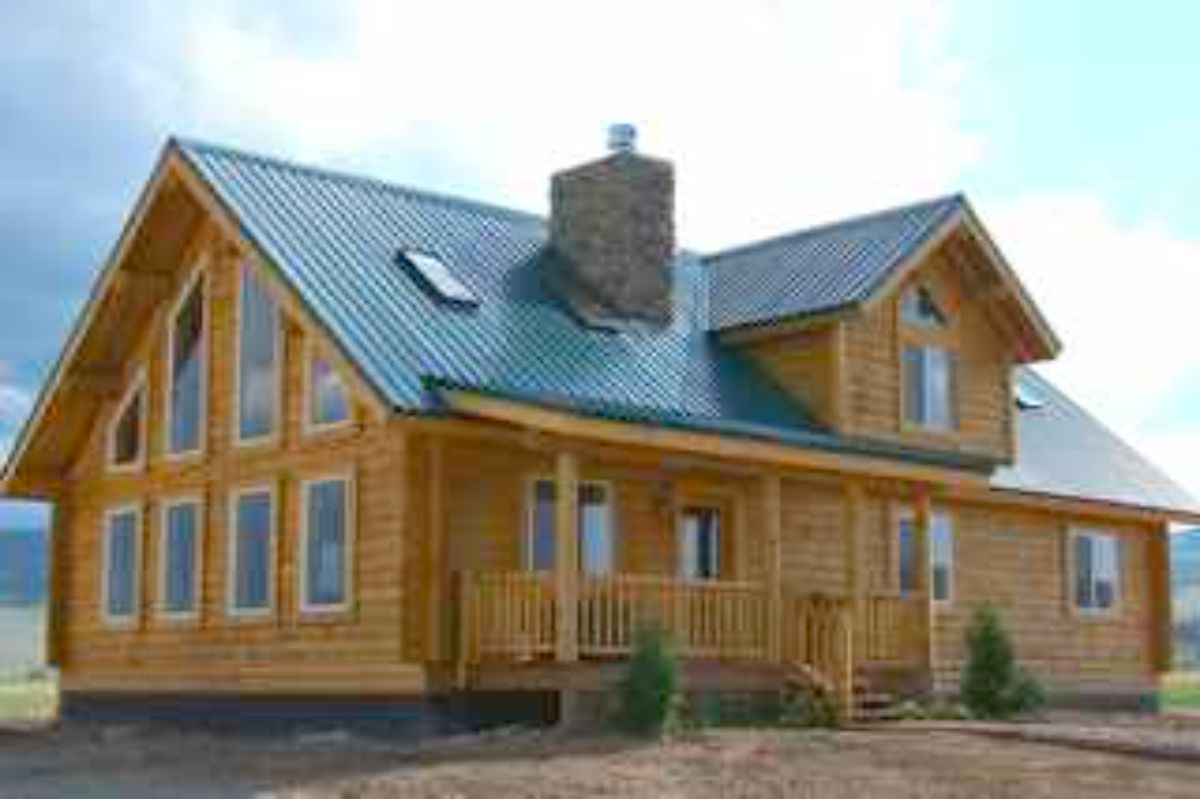 Log cabins are a part of our western life here in the Rocky Mountains as much as high snow covered peaks and wide wandering rivers. Made from the most natural of all building materials- log- these homes accent the scenery, instead of distracting from it.

It is surprising how many other areas, countries, and landscapes are also attracted to this style of construction. Though I am the most familiar with Montana and Northern Idaho, other very choice locations include South Carolina, Arizona, Maine, and Alaska.
The United States is not the only country that has been bitten by the 'log home love affair'. Actually, for manufactured log homes, the world leader in innovation and design techniques is Finland. Log cabins are also popular in Holland, Japan, and even South Korea.
One great advantage of log cabins is the flexibility of construction options. Often people only think of a stacked log wall, but many other styles, cuts, and variations exist. In the log home community there are two main kinds of homes: milled or manufactured log homes and handcrafted log homes.
Probably the most common log style of all is the D-log. To form this log profile, the log is milled uniformly down the length with one side flattened. This leaves the log in the D shape. The flat side of the D is turned towards the inside of the home, yielding flat surfaces for the interior walls.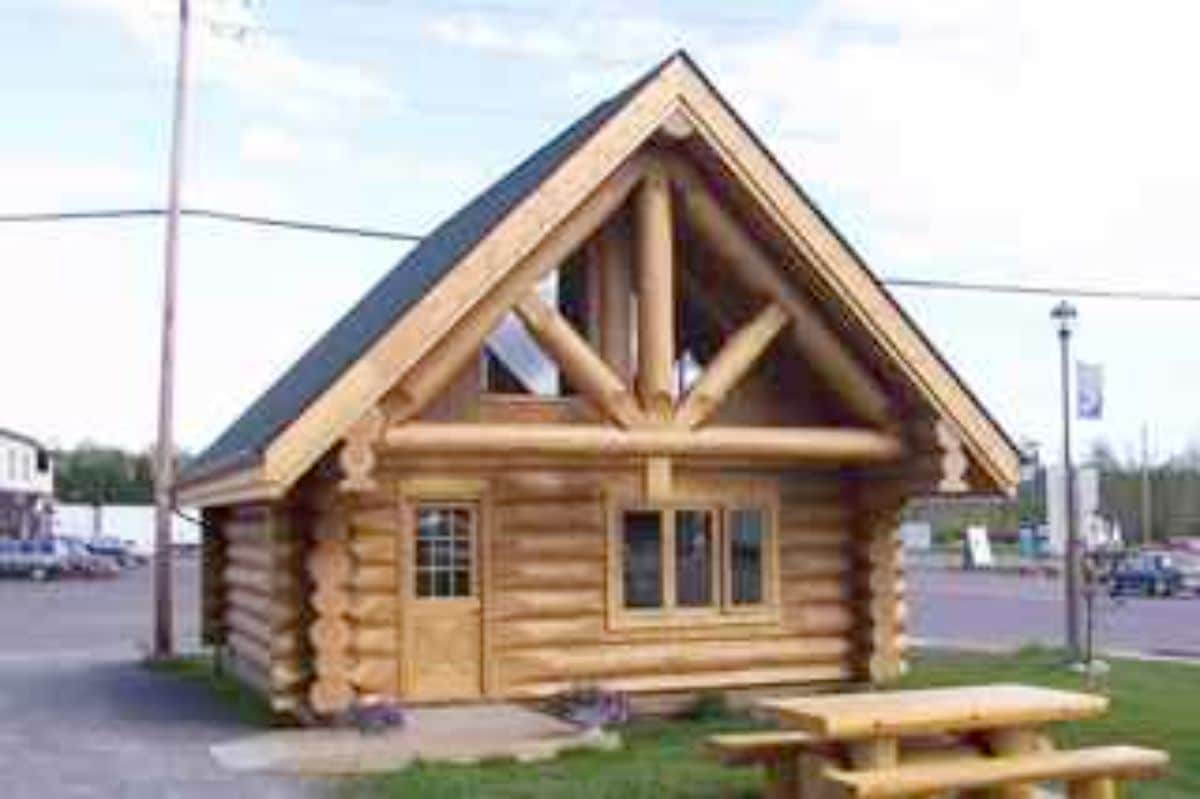 Another common style is the round on round or double D log. This is where both sides of the log are left rounded. This style is very commonly used for Swedish Cope stacked logs, and also for a double tongue and groove stack.
Square logs are another choice. If you think back to New England style log cabins, the most common picture that comes to mind would be square logs with thick runs of log home chinking between each log. Today square logs don't have to look weather beaten, as their predecessors. Instead square logs can be treated with high quality sealants sustaining the original colors. Some log home companies specialize in matching authentic log homes and providing material for additions or repairing deteriorated logs.
In the realm of the handcrafted log homes, log cabins also are popular. Handcrafted logs typically range between 12 inches and 15 inches in diameter. The varied widths and round profiles give the home character and uniqueness. Handcrafted log cabins also have rustic characteristics, such as knots and scarring to the log, lingering from the days when it was still a growing tree.
Hand hewn log homes, sometimes called square beam homes or Appalachian style, are also part of the handcrafted log home family. One thing that defines a hand craft home is that there are no machine cuts. Instead all of the shaping of the logs is done by hand. Band saws can be used to square the logs. Also antique log tools such as the mattock are used to leave uneven ridges, cut into the logs as it is shaped and fashioned for stacking. Chinking is commonly used between the logs. Dove tail corners are also very common on the square profile cabins.
The various styles of log corners also provide uniqueness to a log home. The most common are butt and pass, dovetails, saddle notch, and diamond cut pattern. Butt and pass corners feature every other log end exposed on the corner of the home. Saddle notch offers the end of every log showing on each side of the corner.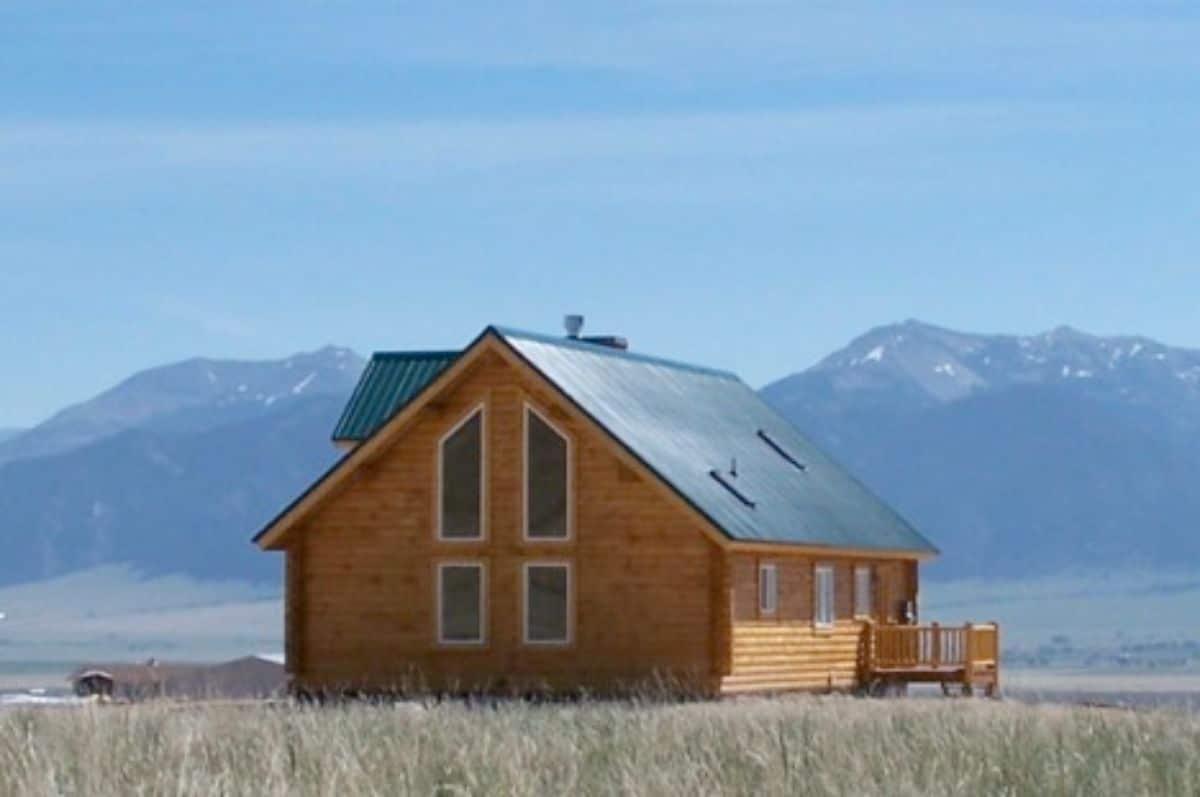 If you can imagine how a high quality dresser drawer is formed, almost woven together, then you know how a dove tail corner on a log home appears. And finally the diamond cut pattern. Diamond cut pattern is very similar to the saddle notch, but the uppers and lowers are both cut to form the corner. For a saddle notch corner only the lowers are cut.
Typically log lengths range between 8 and 50 feet. Often milled log homes utilize shorter length logs than do the handcrafted log homes. When evaluating the quality of a log home company, an important consideration is the joinery. Joinery is how the logs are joined together. The simplest form of joinery is when log ends are cut and pushed together. Then caulking or foam sealant is used to make the joint airtight. Another common form of joinery is a spline made from vinyl or a 2x4. After the log end is cut, then the log is grooved vertically and the spline is slid into place. The last kind of joinery is finger joinery. Just like fingers, the end of each log is shaped so that as the log ends unite the joint weaves together.
The above mentioned forms of joinery are very common to the milled log homes. Handcrafted log homes utilize the longer length logs of up to 50 feet. Some companies refer to their logs as full length wall logs, i.e. no joinery. How do they do this? Some companies utilize stub walls and interior logs walls to make the exterior log walls full length. When examining a log home, at times a row of log ends is visible on the long side of a home. That row of log ends reveals that an interior log wall has been woven into the home. An interior log wall makes a log house more structurally sound and keeps the logs as 'full length wall logs'.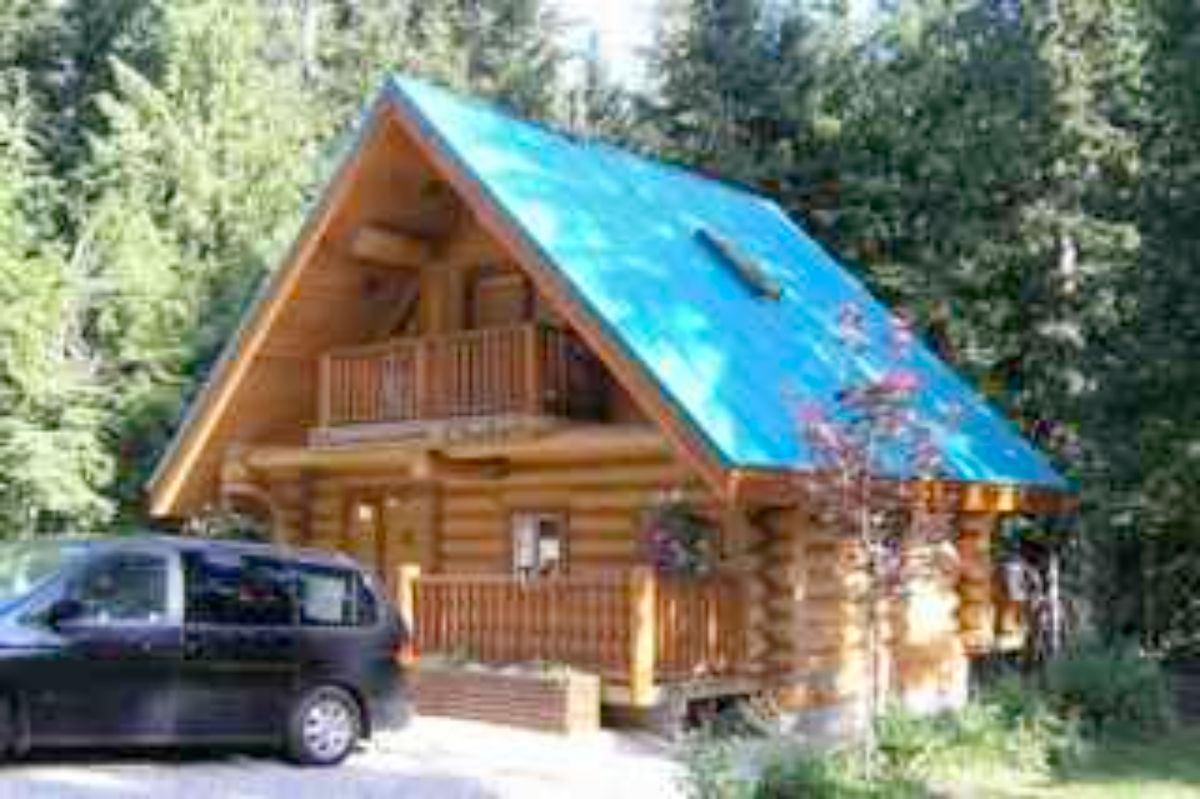 Another feature so unique to log cabins is having a choice of wood species. Most log homes are made from pine. In the world of pine there are many subspecies such as Yellow Pine and Lodge Pole Pine. Unfortunately many pines around the world have died due to the beetles' infestation. The dead standing logs are then harvested and used for a variety of products, including log homes. These logs have a blue cast as a result of the insects. Some homeowners prefer the bluing.
Other types of wood commonly chosen for log home are Engelmann Spruce, Douglas Fir, White Cedar, and Western Red Cedar. The Englemann Spruce is a very white log. For a darker colored log, the Douglas Fir is a good choice. One of the strongest wood species available and also with a rose colored hue; many homes are built from Fir.
White Cedar has a lighter color than its red cousin. Western Red Cedar is found in northwestern North America. Primarily harvested in British Columbia, some can also be found in Washington and Oregon. Western Red Cedar is very reddish in color and possesses natural oils that repel insects and rottenness.
Log cabins are, simply put, smaller log homes. They reflect the individuality of the people who build them and also the location in which they are placed. From vintage cabins to luxury log mansions, many people just simply call them all Log Cabins.
---
Mike and Sue Lemmon
Cowboy Log Homes
Belgrade, Montana
406-388-3458/ 406-490-7220
[email protected]
Authorized Representatives for Lake Country Log Homes 2009 Ltd.
More Log Home Education Pages:
Log Cabin FAQs Answers to many log cabin FAQs and other questions about building with logs and timbers.
Log Cabin Glossary Defines Common Terms This log cabin glossary defines and explains many common terms encountered when researching log homes and cabins.
Get a Log Home Education Getting a log home education involves utilizing the many cabin resources available.
9 Interesting Facts About Log Cabins Think you know all about log homes? Learn these 9 interesting facts about log cabins.
How to Renovate a Heritage Log Cabin Interior - DIY Style See how one family learned how to renovate a heritage log cabin interior - DIY style in British Columbia.