I love finding builders who focus on smaller floor plans. Zoosk cottages have three lovely styles of cabins that are a basic small cabin floor plan just waiting for your customizations. We start with one on a hillside with a basement option and wrap-around porch, and will end with a cabin that classifies as a tiny home.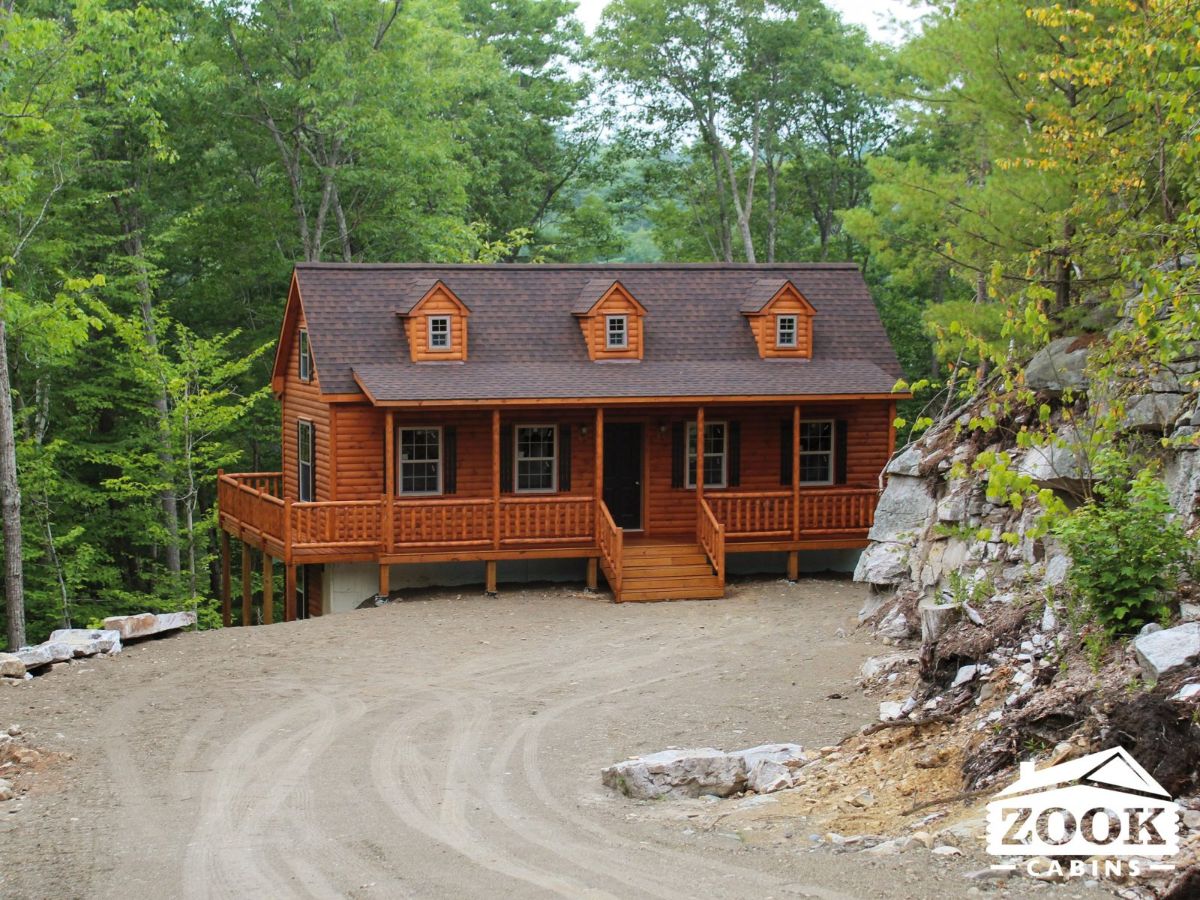 This pre-fab cabin style is one that has become increasingly popular. Especially with those who are looking for a tiny house experience with just a bit more space to move around. Zoosk has created three cabins to choose from. These options include different sizes, what side doors are located, and even the style of porches you can attach to the home.
While the exact square footage is not listed on the site, with options up to 52' long, they are all still in the range of 400 square feet to 800 square feet. While on the higher end of "tiny home", they would still qualify for many.
The Sedona Cabin
This cabin has a lower pitch roof without loft storage.
Up to 52' long giving 4 additional feet of living space for storage, living room, or a larger bathroom.
The Plymouth Cabin
This cabin has a taller roofline with space for loft storage or even additional sleeping space.
Includes a side porch and dormer windows.
Options up to 48' long with 2 bedrooms and 1 bathroom.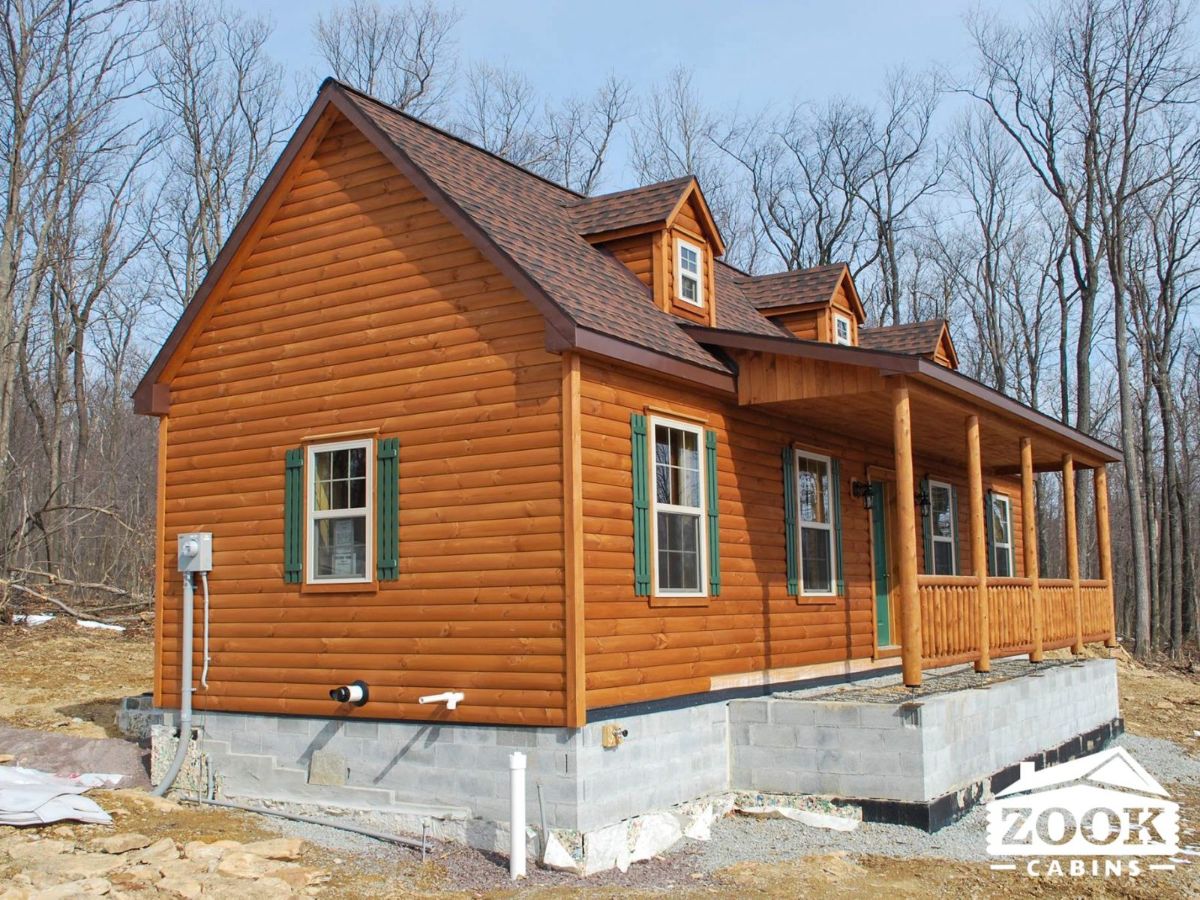 This cabin is built upon a concrete block foundation. You could potentially add a basement to this home if you wanted, or leave as a single-floor tiny home with a porch along with the front and dormer windows above for more light or simple loft storage.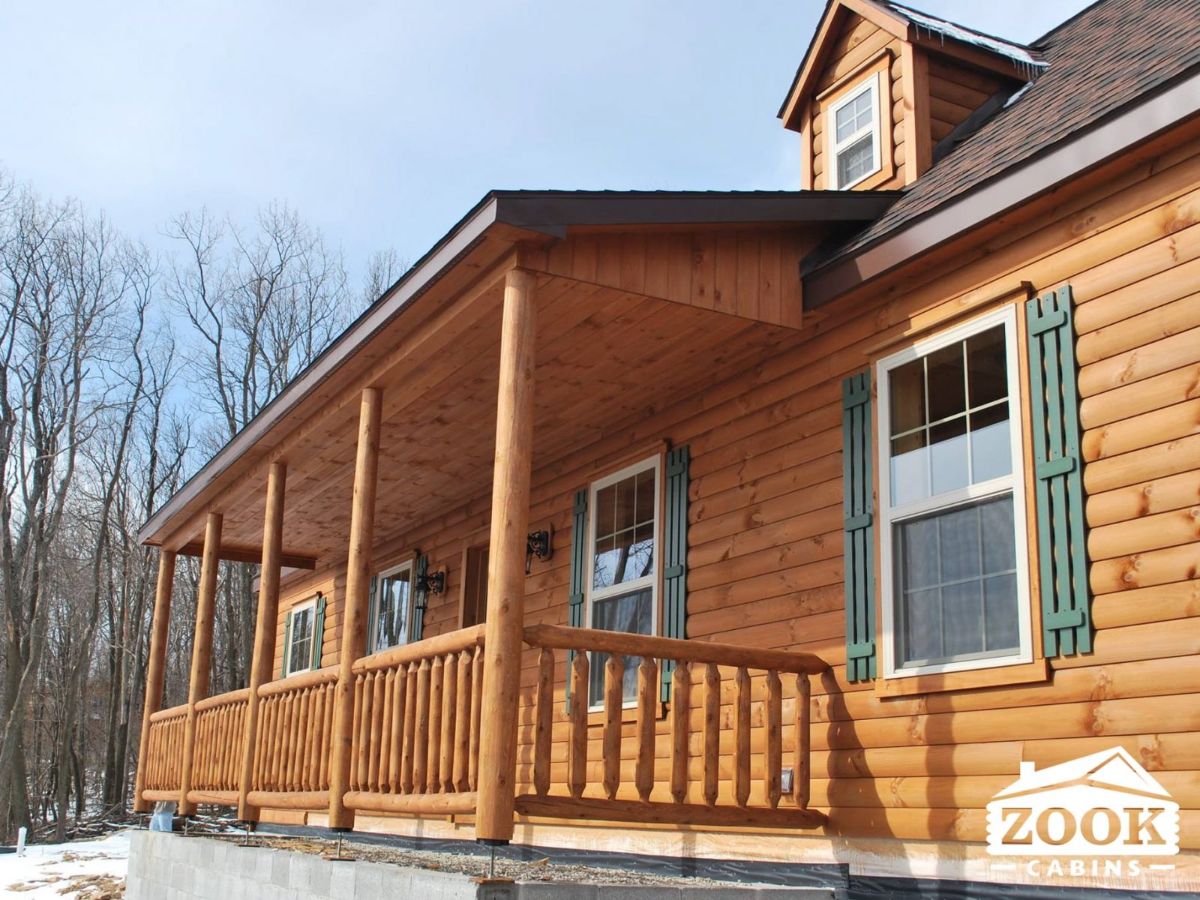 While all of the cabins have a porch and entry door, thy will also include a second entrance on the side or back of the home. Plus, a traditional shingled roof is a nice addition that feels a bit more modern and sturdy than some.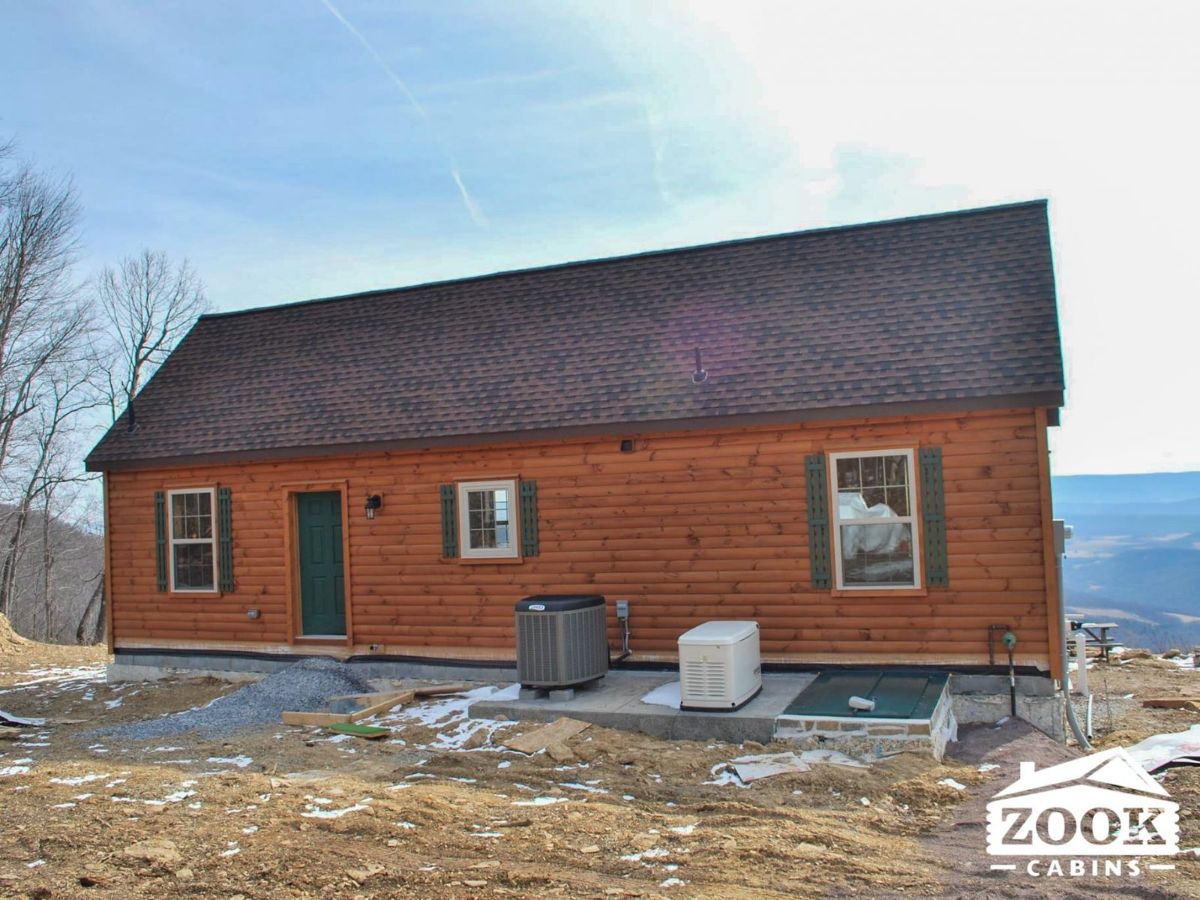 The Catskill Cabin
Like the Plymouth, the Catskill also has enough pace with a steeper roof pitch to allow for a sleeping or storage space above the main floor.
Includes an end porch.
Options up to 48' long with 2 bedrooms and 1 bathroom.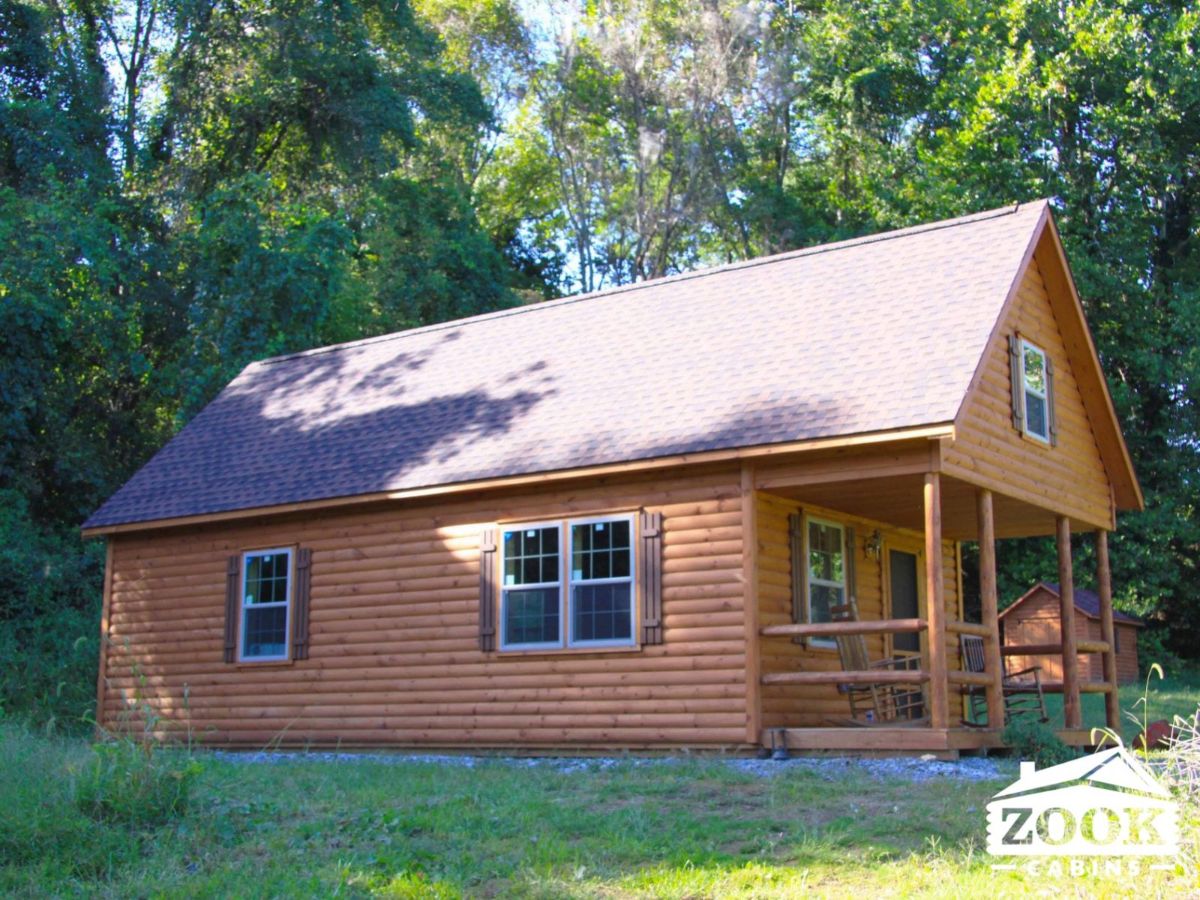 The layout inside of each cabin varies on your own needs and preferences. They can have simple doors on an end with an open combination living room and kitchen, or private bedrooms on both ends with the living space in the middle.
Below is a door opening into the dining room, kitchen, and living room all in one open space.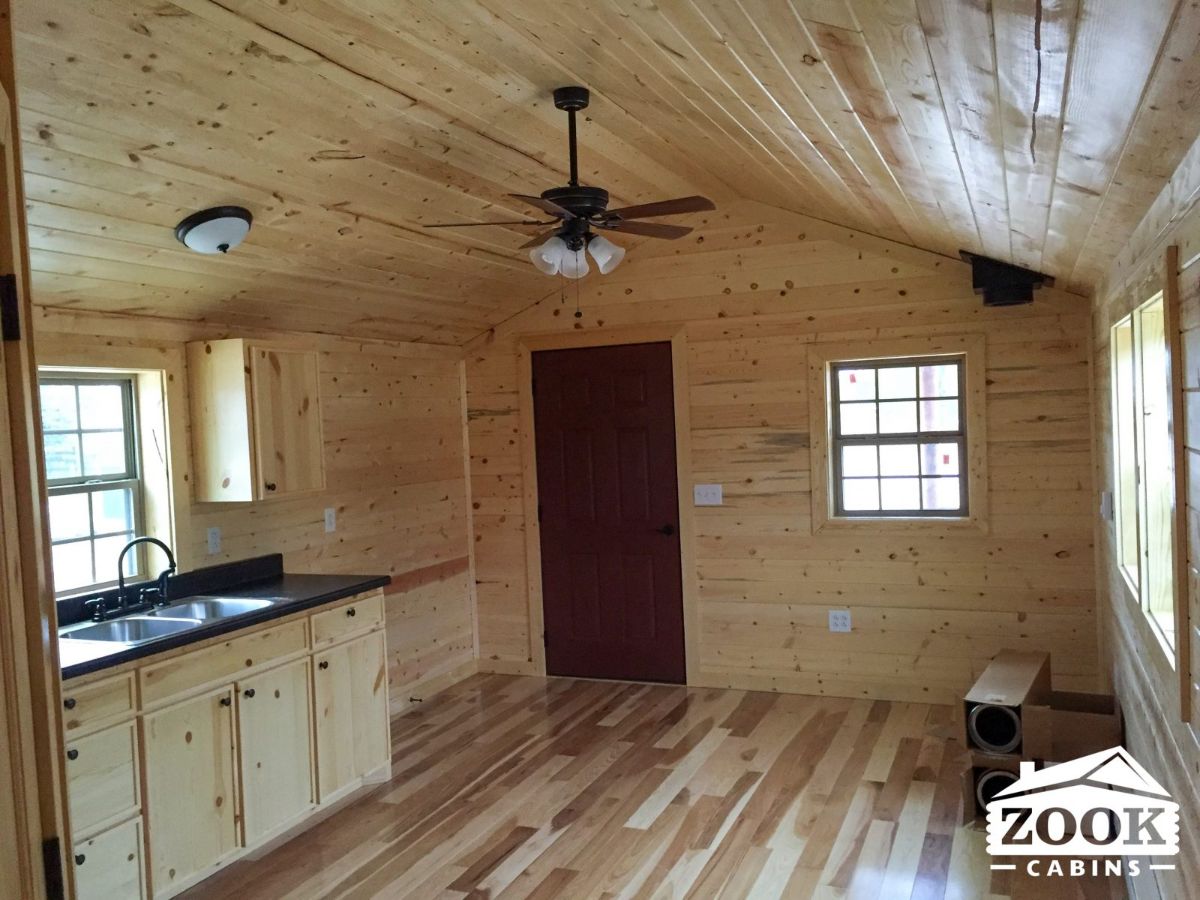 Other options like this one have a large open space that is ideal for a separate living room with the kitchen further into the home or even alongside the bedrooms. I like that all of the models include your choice of stain on the wood. They also all include ceiling fans and an option of radiant heat.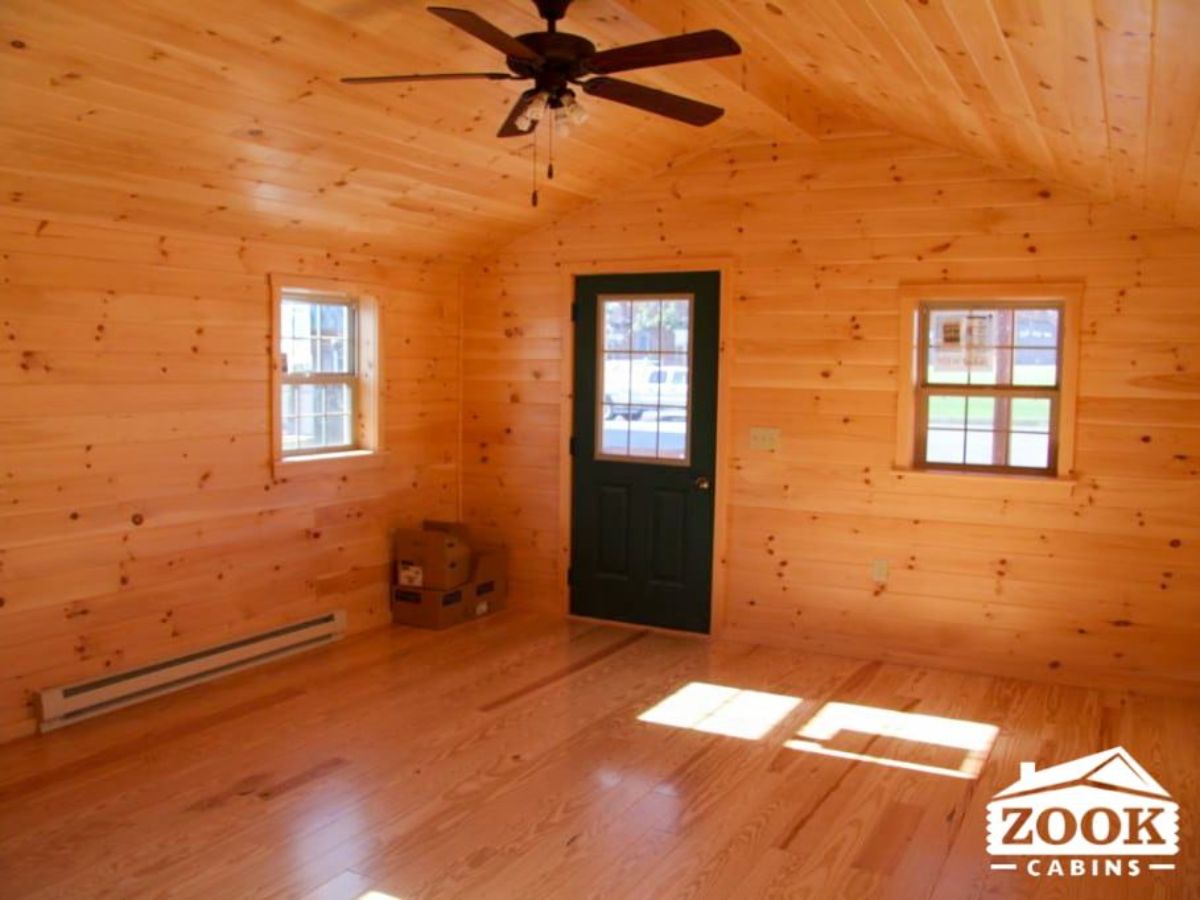 Here is a great example of the interior of the Catskill model with a small loft above the front entry door. The smaller floor plan makes a sofa and chair on one side and then a long counter/bar on the other make sense for everyday use.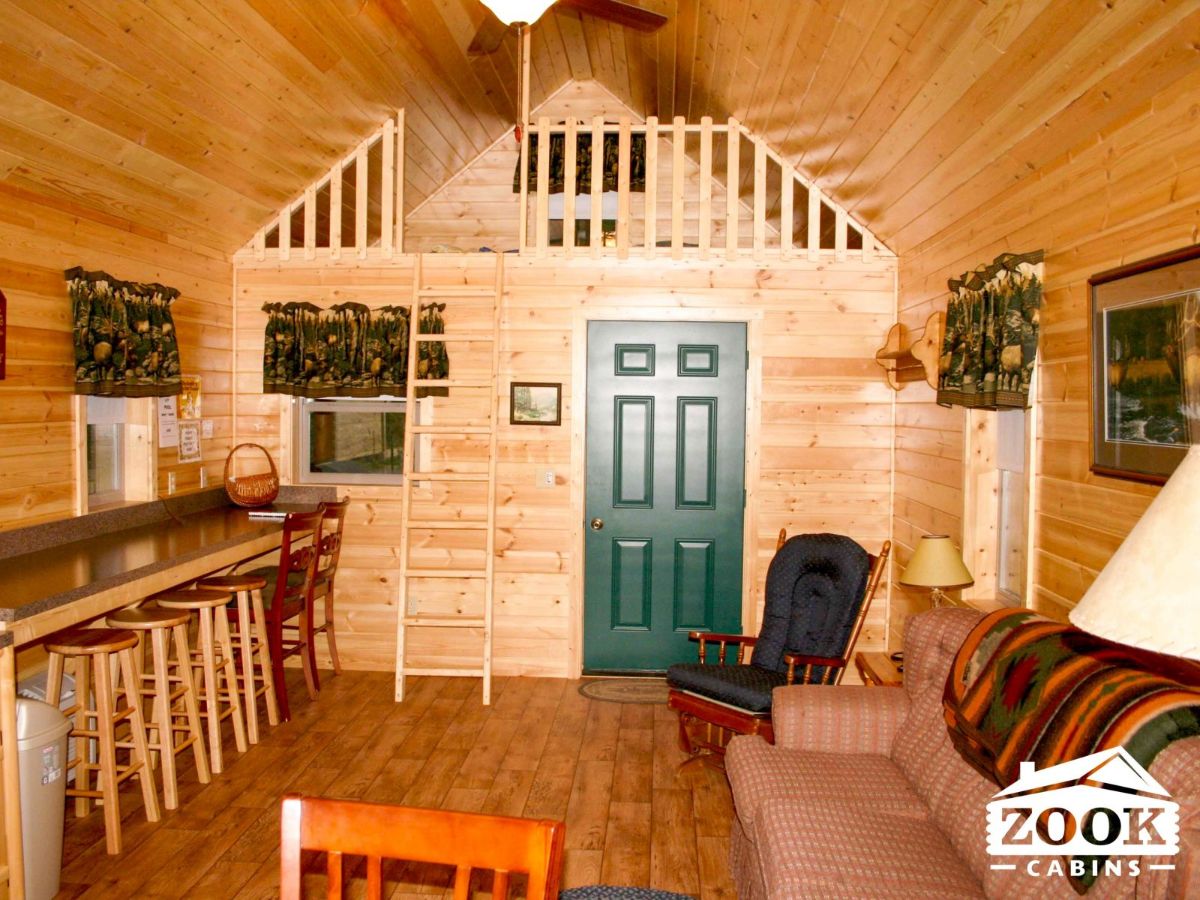 Here is a nice look at a kitchen layout that is against one of the walls of a bedroom or bathroom instead of just inside that front door. It has simple wood cabinets that match the same stain as the rest of the room, along with a granite countertop. Space on one side is ideal for a traditional stove/range and on the opposite side a smaller refrigerator. I can imagine a little table seating 2 to 4 underneath the window on the right.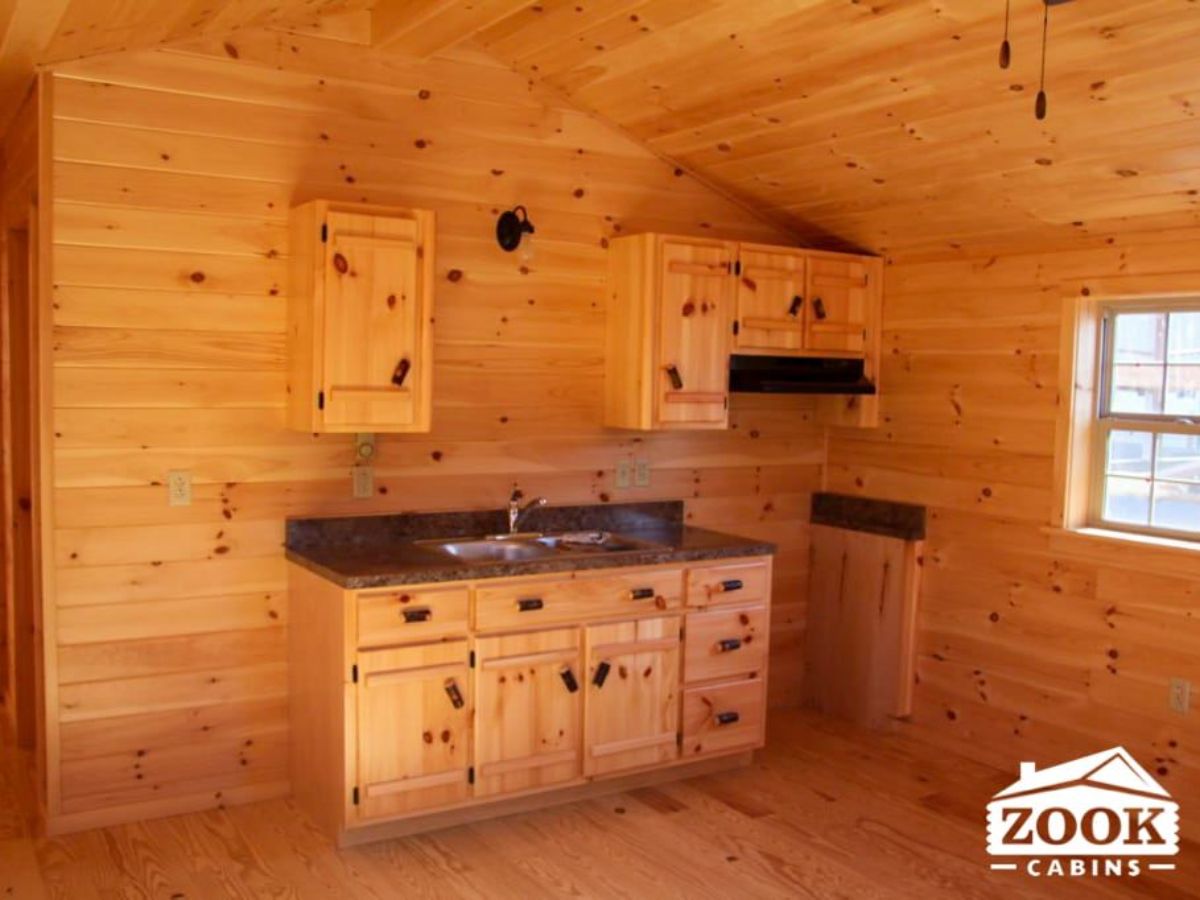 All of the cabins have a nice traditional bathroom with a simple sink, storage, toilet, and shower. If desired, you can increase the bathroom size and add in a combination bathtub and shower. In this example, you even have a storage closet by the shower. That could house just storage or potentially be the location of the hot water heater and fuse box for the home.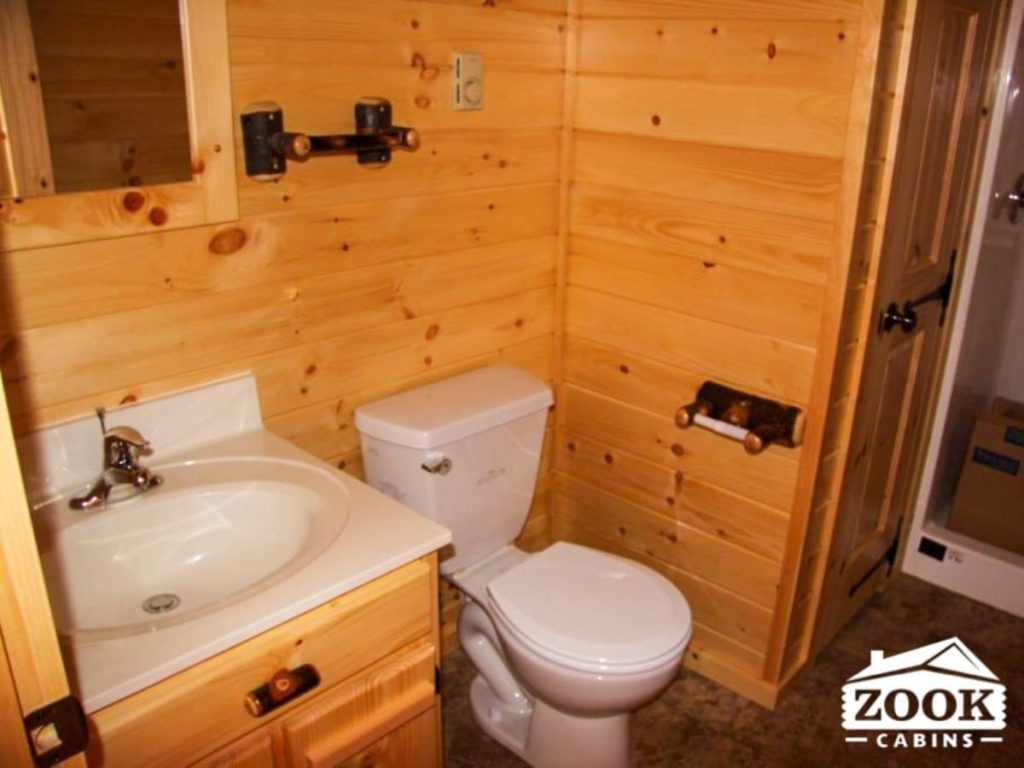 For more information on this cabin and others, check out the Zoosk Cabins website for more details. You can also find them on Facebook, YouTube, and Instagram. Make sure that you let them know that Log Cabin Connection sent you their way.
More Log Cabin Kits and Tours