Sometimes, you just want a classic log cabin. The Homestead model reminds me of the cabins featured in Little House on the Prarie. Classic, basic layout, and that bright red roof. If iconic is what you are after, then you are going to love this home and everything about it both inside and outside.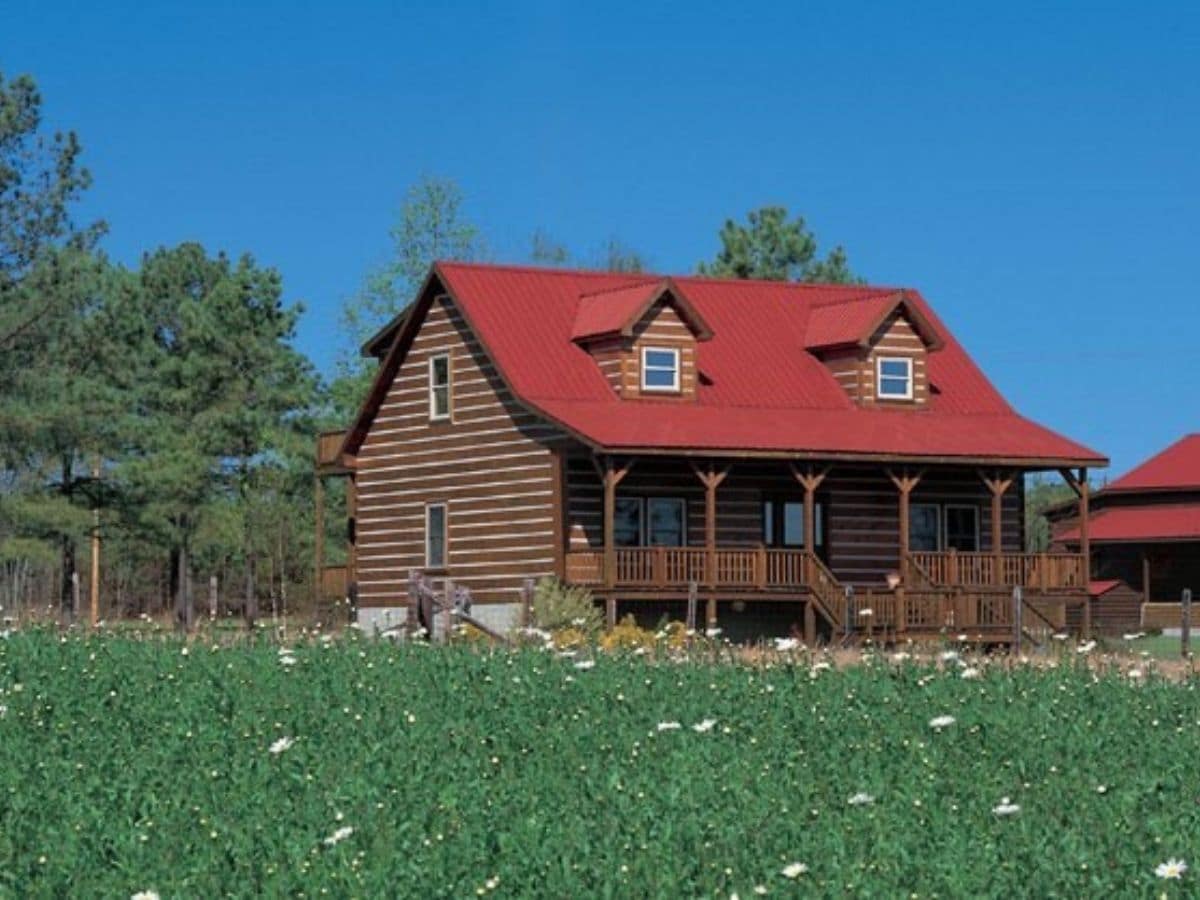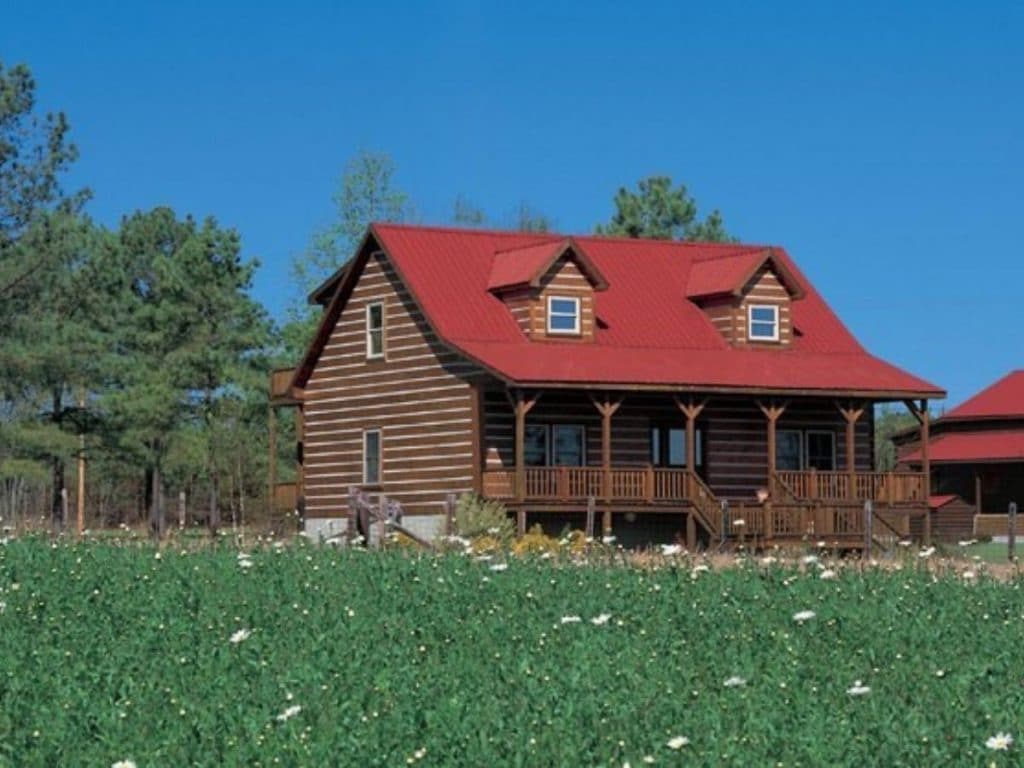 The classic log cabin with white chinking between the logs extends indoors. You'll notice the stained wood interior paneling along with dark wood beams interspaced throughout. Plus, you might find the stone fireplace is another rustic element that is both beautiful and functional.
The owners here have created a cozy space with chairs, sofas, a coffee table, and tons of rustic decor around the space and on the mantle. It feels like you've stepped back in time.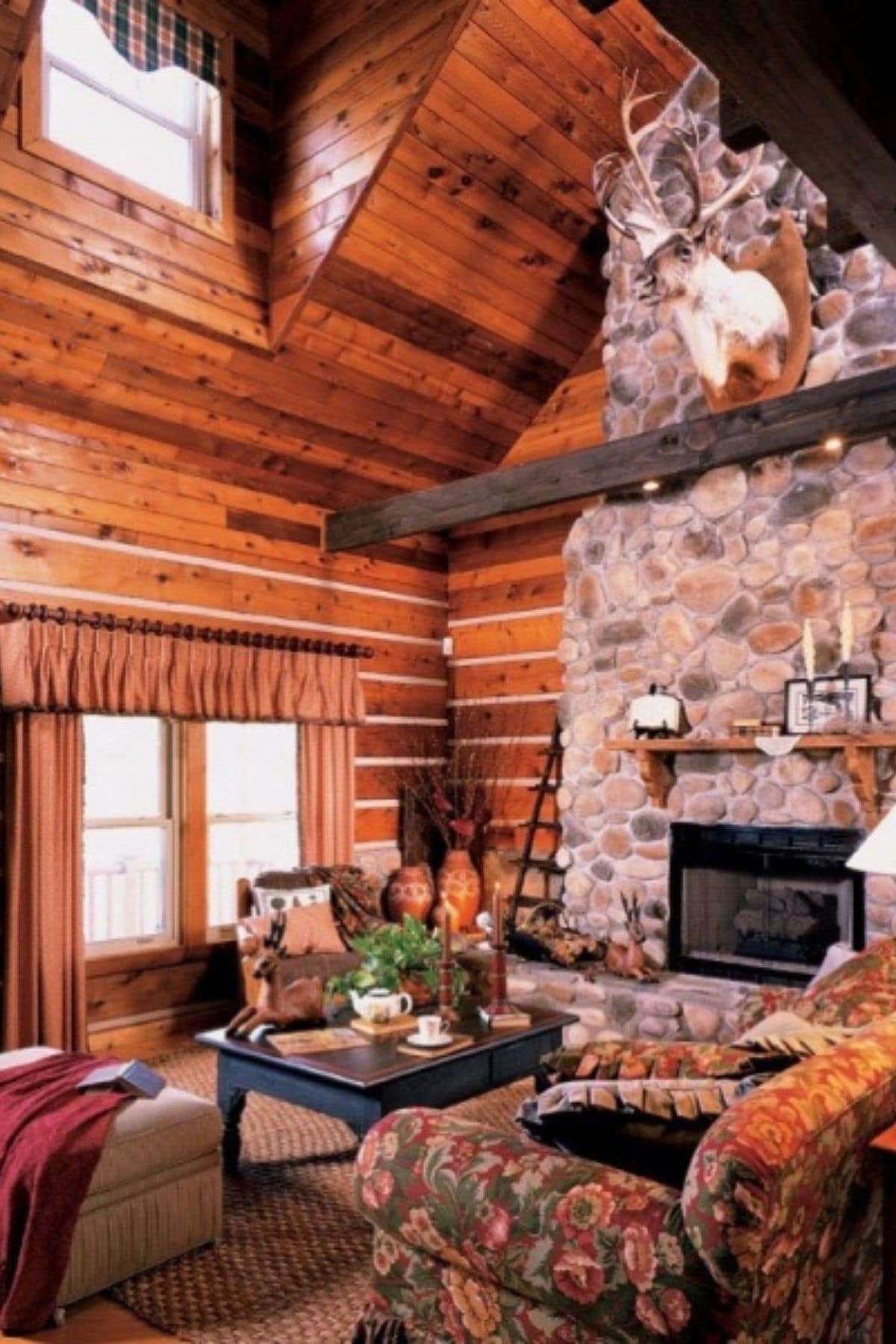 The loft above is open, with no private spaces, and still overlooks the living area to give the cathedral ceilings that open feeling you want. I love the idea of making the loft a kid's room for when the grandkids come to visit, or making it an open loft writers space for someone working on the next great American novel.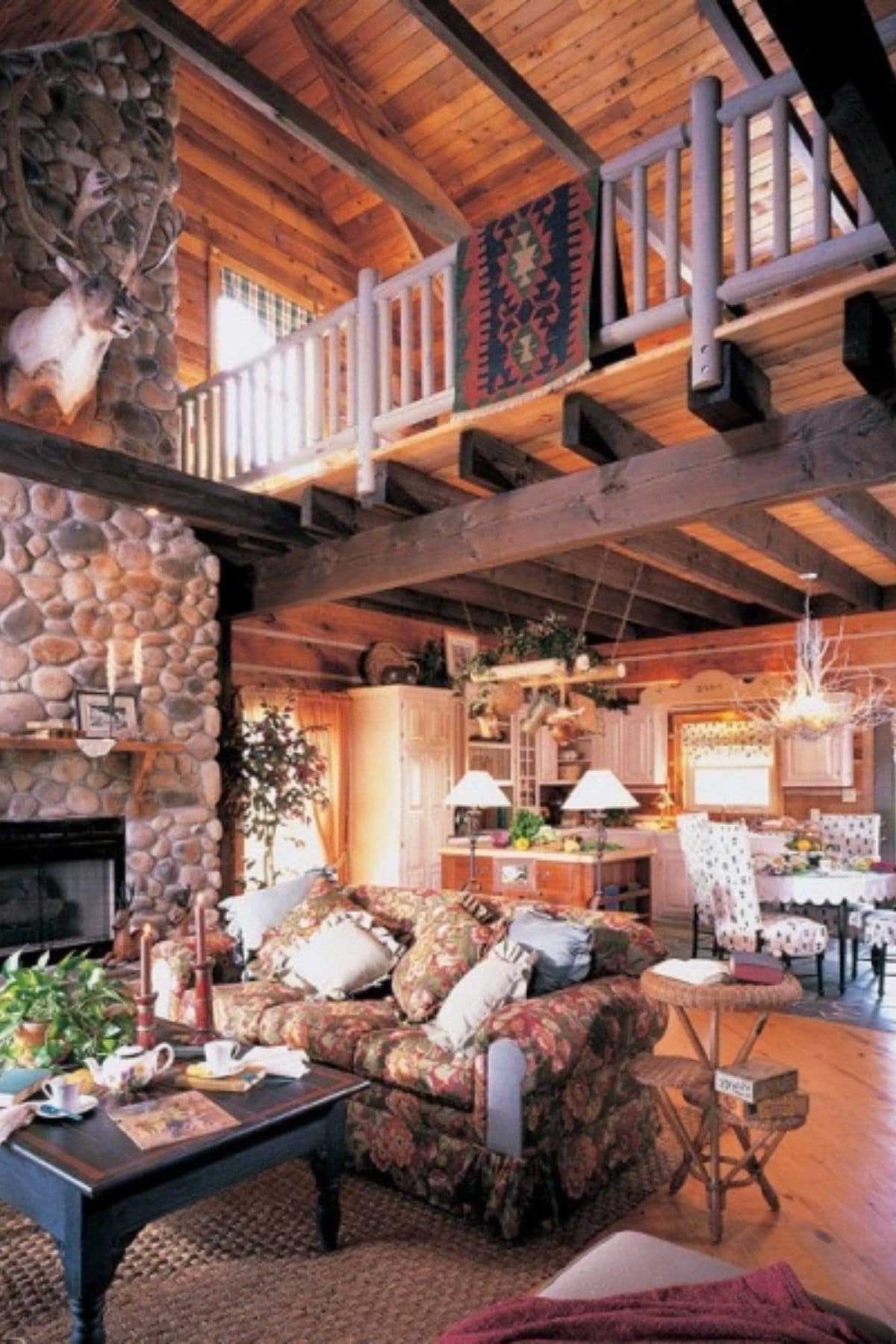 This bedroom is so unique! Of course, that wallpaper is definitely something from the past, but I love the dormer windows and the open look here. It has everything you want for a comfortable oasis from the world. You can enjoy this room for a rustic retreat but still, live in the comfort of modern times. What's not to love about that?
Somehow, I have a feeling that the bathroom in this home has to have a clawfoot bathtub or at least a shower with exposed pipes. It just screams rustic from every corner!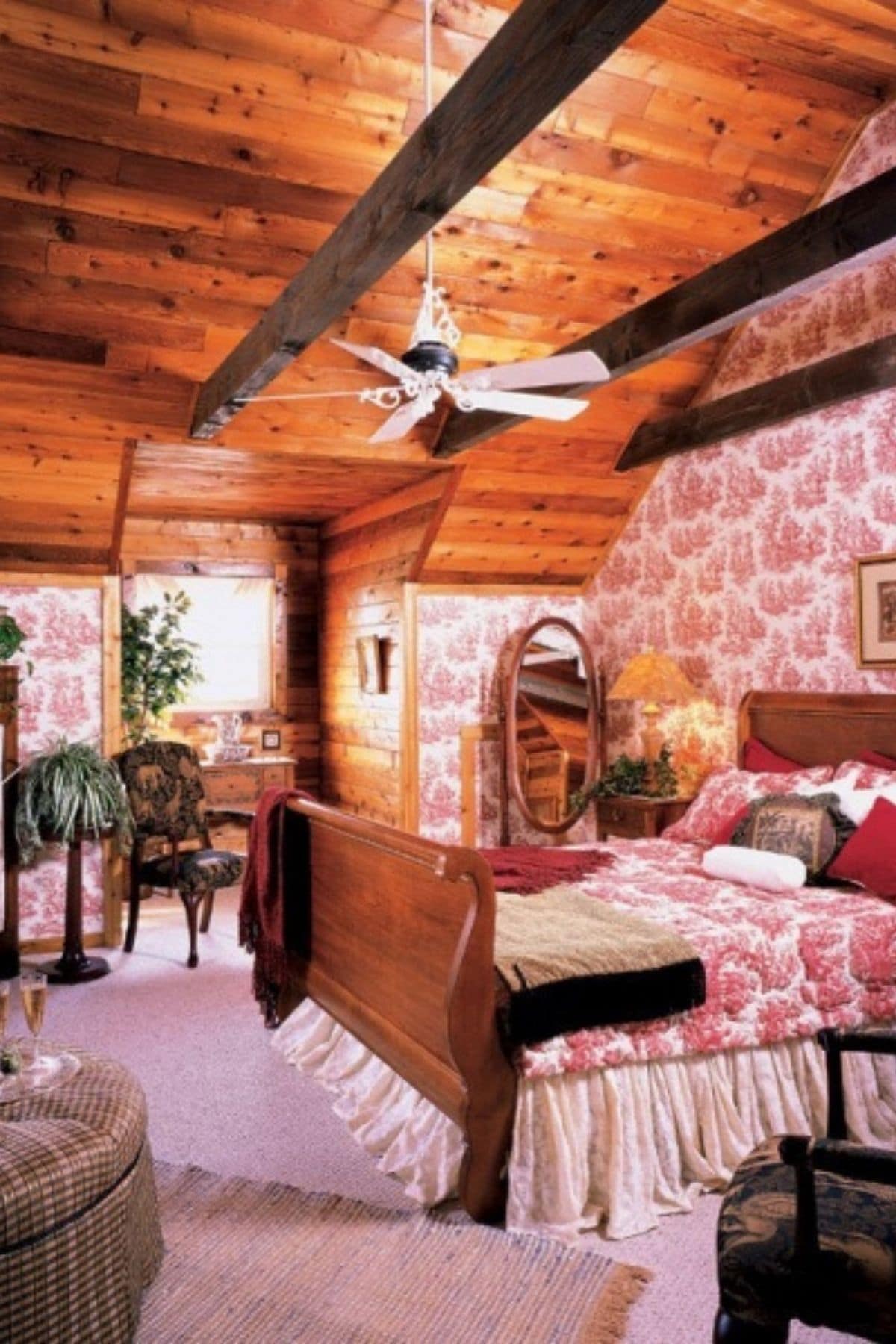 And another beautiful bedroom is a bit brighter with the colorful additions. This looks more modern, but still has that log cabin rustic feeling you expect. I definitely love the idea of this room being a kid's room or a nursery.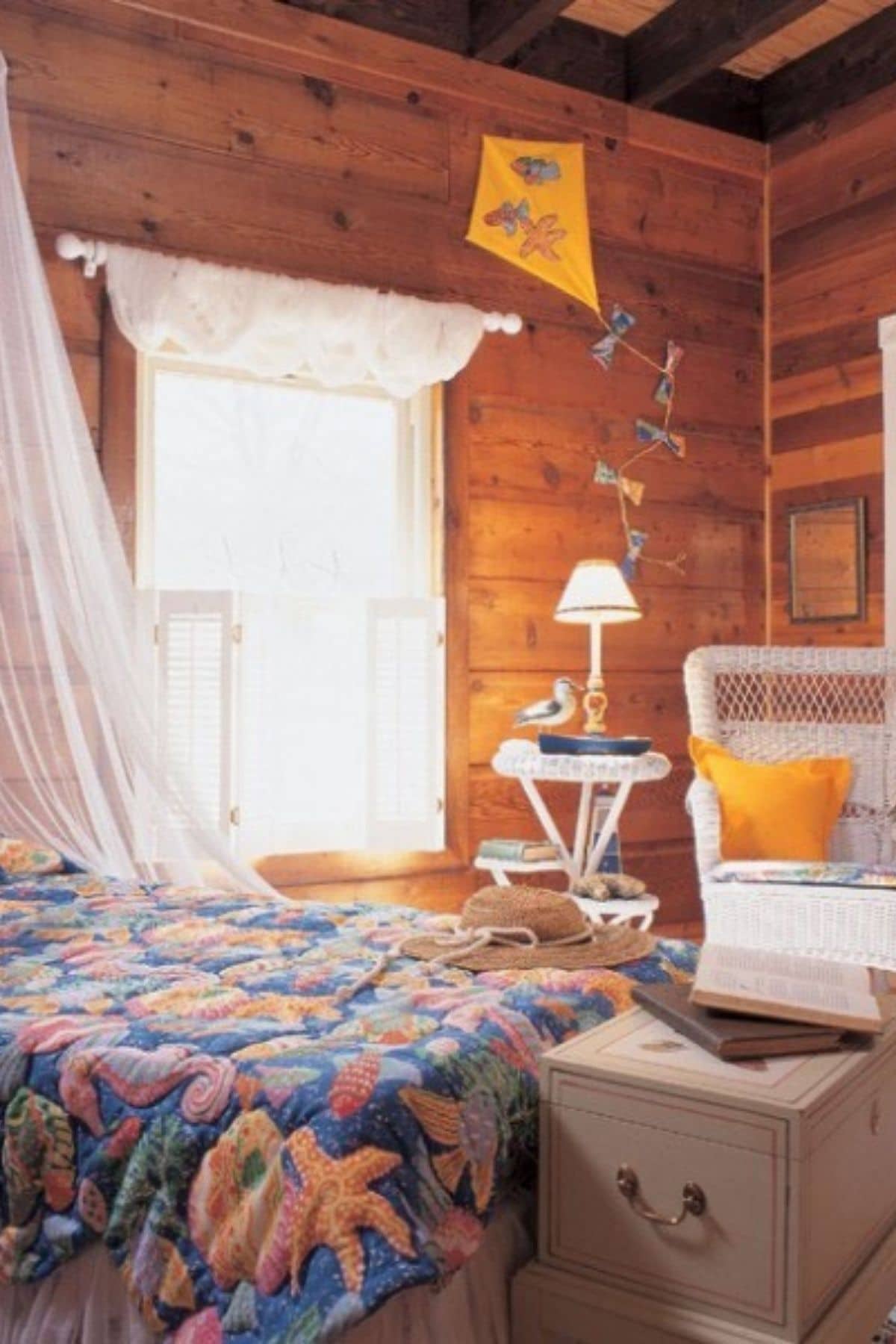 For more information or to see additional models, check out the Log Cabin Homes website. You can also follow them on Facebook and YouTube. Make sure you let them know that Log Cabin Connection sent you their way.
More Log Cabin Kits and Tours