The Sherwood log cabin is one of the dream homes that I have on my list of "must build" one day. It's large, rustic, has wrap-around porches, and all of the modern amenities you really want in your life. If you are shopping for inspiration in log homes, this is definitely the home for you!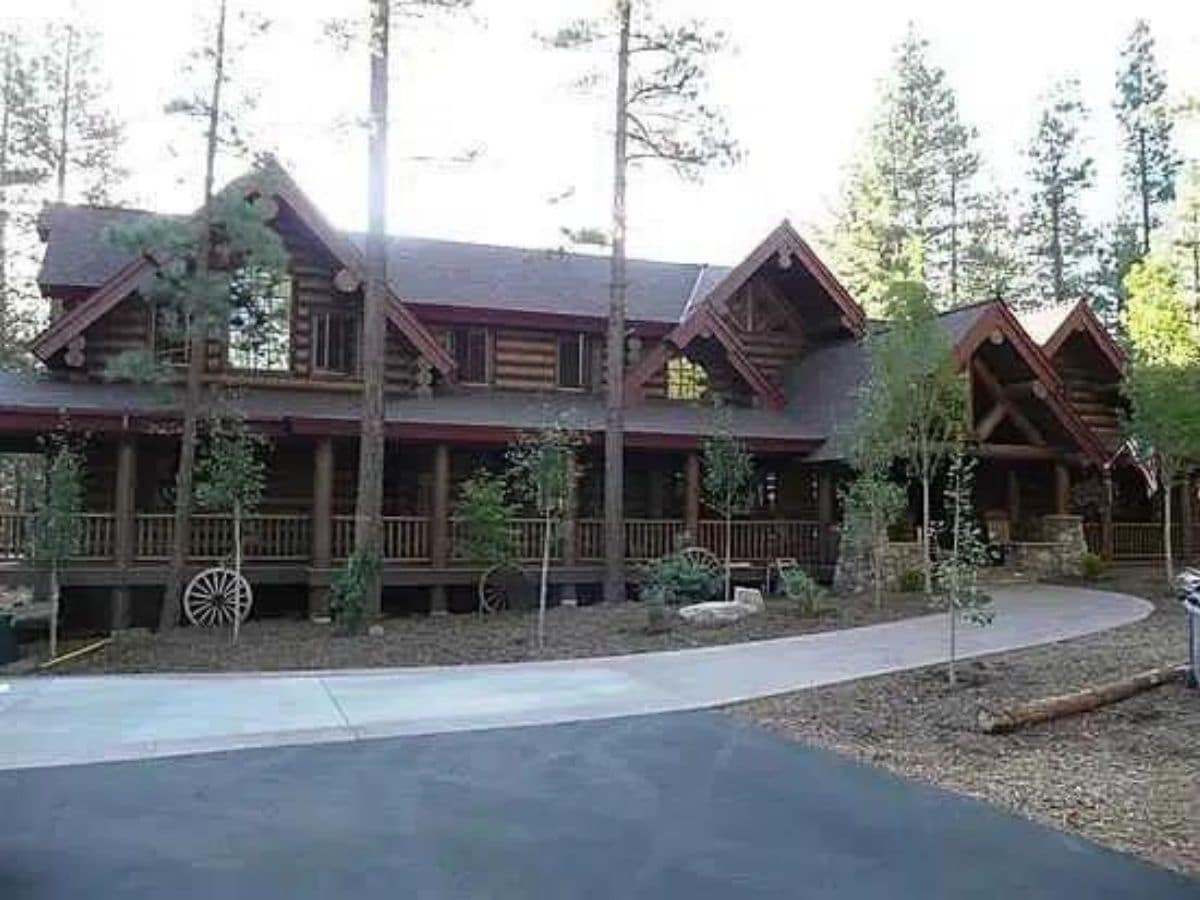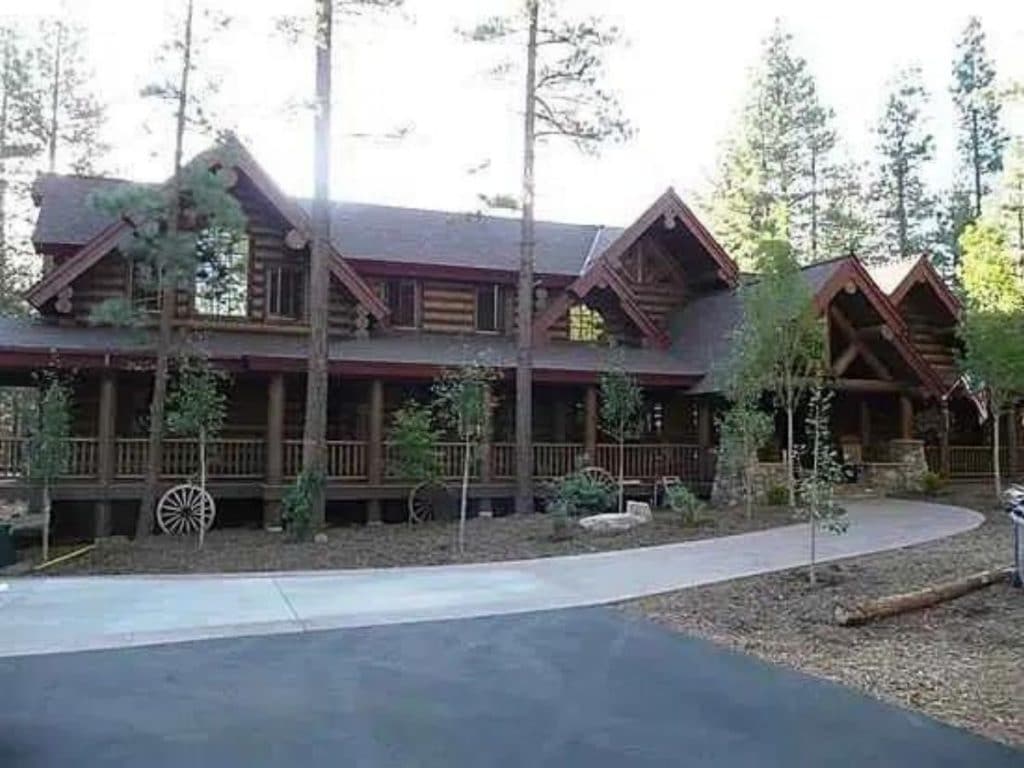 Log Cabin Sizing
4,782 square feet
2 floors
3 bedrooms
3.5 bathrooms
This home is built for entertaining. With wrap-around porches, a large great room, and two floors that include multiple bedrooms and bathrooms, it is the ideal welcoming home for any family. Or, it can be built to use as a vacation home, rental home, or even a company retreat destination.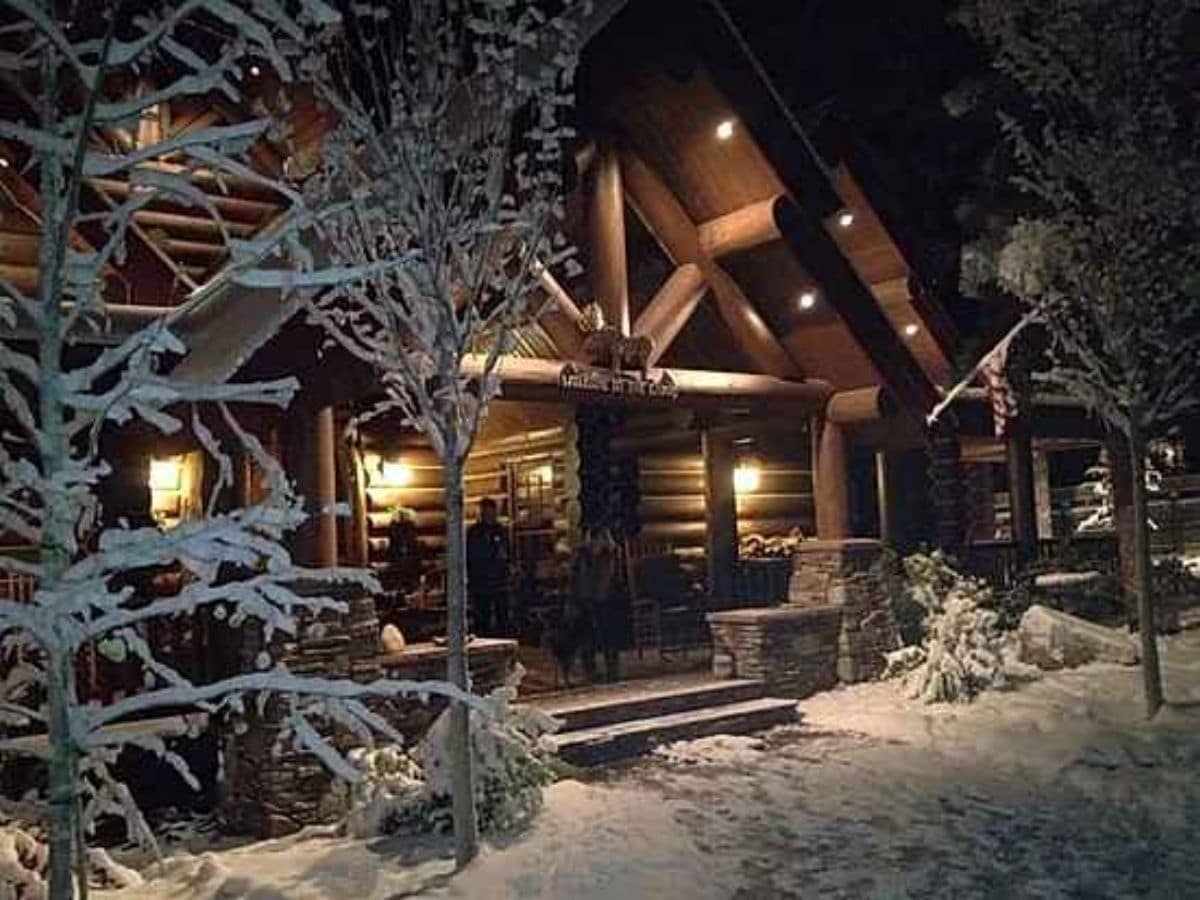 Nothing is more important than a welcoming front door and porch. This home includes that half-hewn log look we love, with an arched doorway that is ideal for creating the right impression.
Not only is this door curved at the top, but it has a unique glass arch surround, and an even more unique log arch around the outside creating a true destination entryway.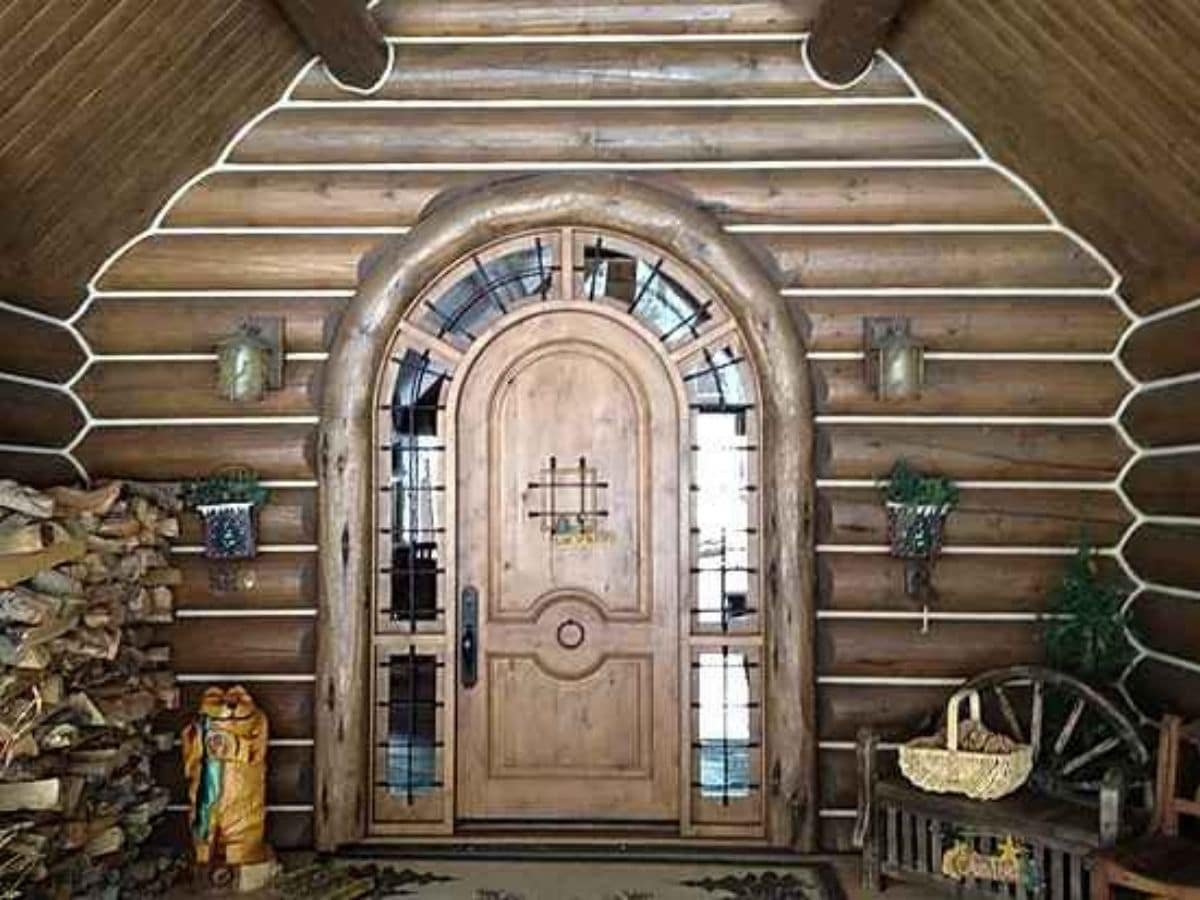 Inside the log cabin are multiple large spaces for creating a roomy living space. The great room has a large open area for tables, chairs, sofas, and more. A wall of windows looks out on the property and brings in a ton of sunlight.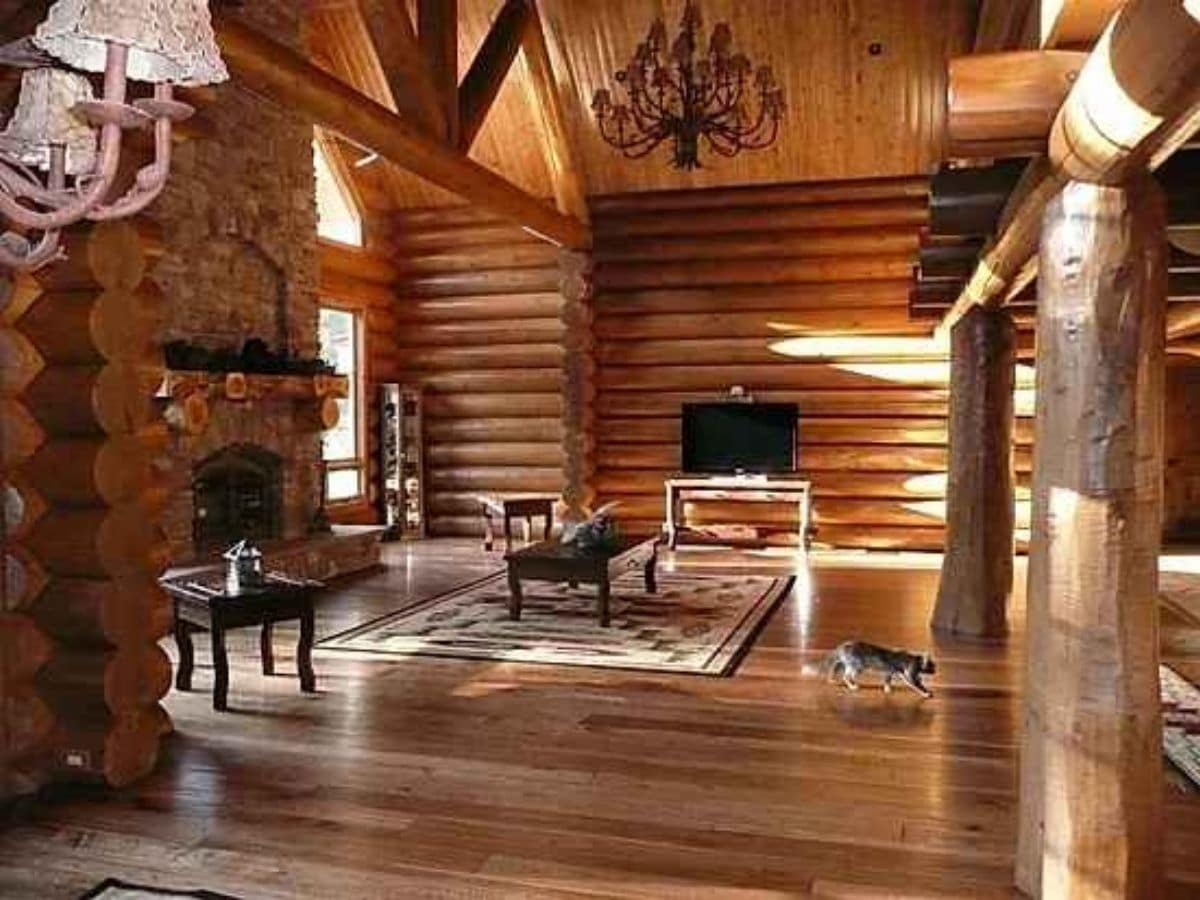 When the room is furnished, it seems a bit smaller, but it still gives you that warm and open space you are looking for in a living room. Plus, this showcases the log base to the loft, railings, and all of the accent pieces that bring that log cabin look to life in the cabin.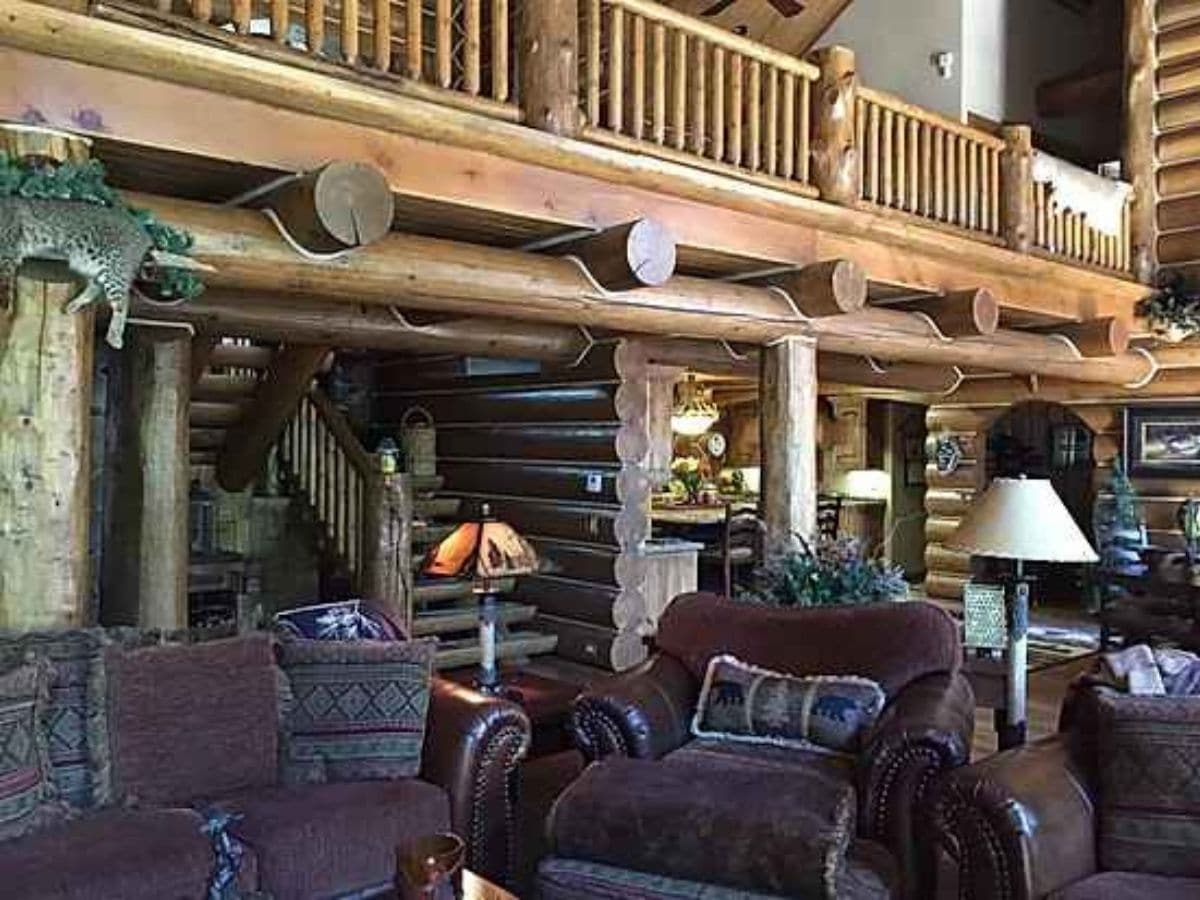 If you enjoy entertaining, then the dining space in this home is sure to please. You have room to easily seat 8 to 12 at this dining table. It even has room for a buffet and hutch for displaying specialty items. Plus, you have those same floor-to-ceiling windows here that you find in other spaces throughout the home.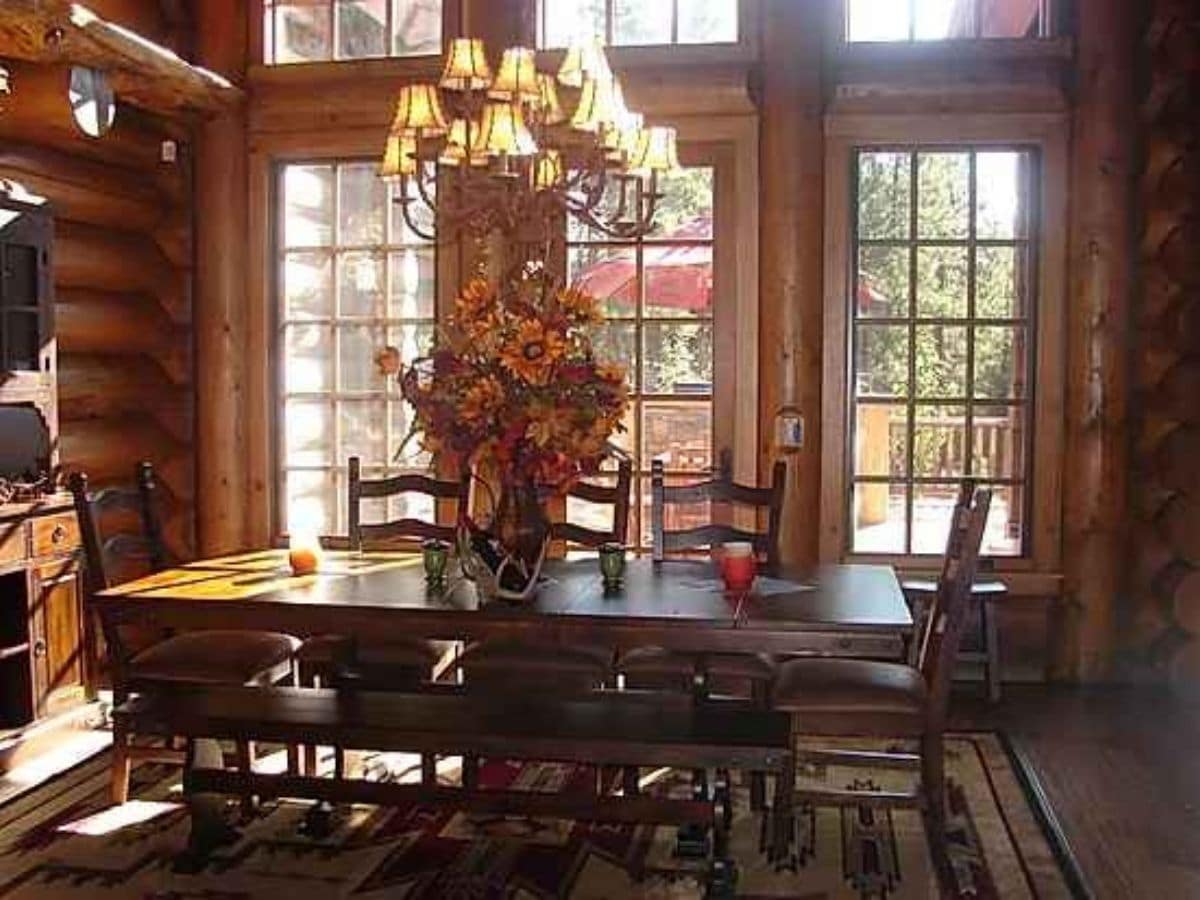 Of course, no home is complete without the kitchen. It's a gorgeous space that is both modern and rustic. A large island has a rustic antler chandelier that brings that rustic look to the modern space.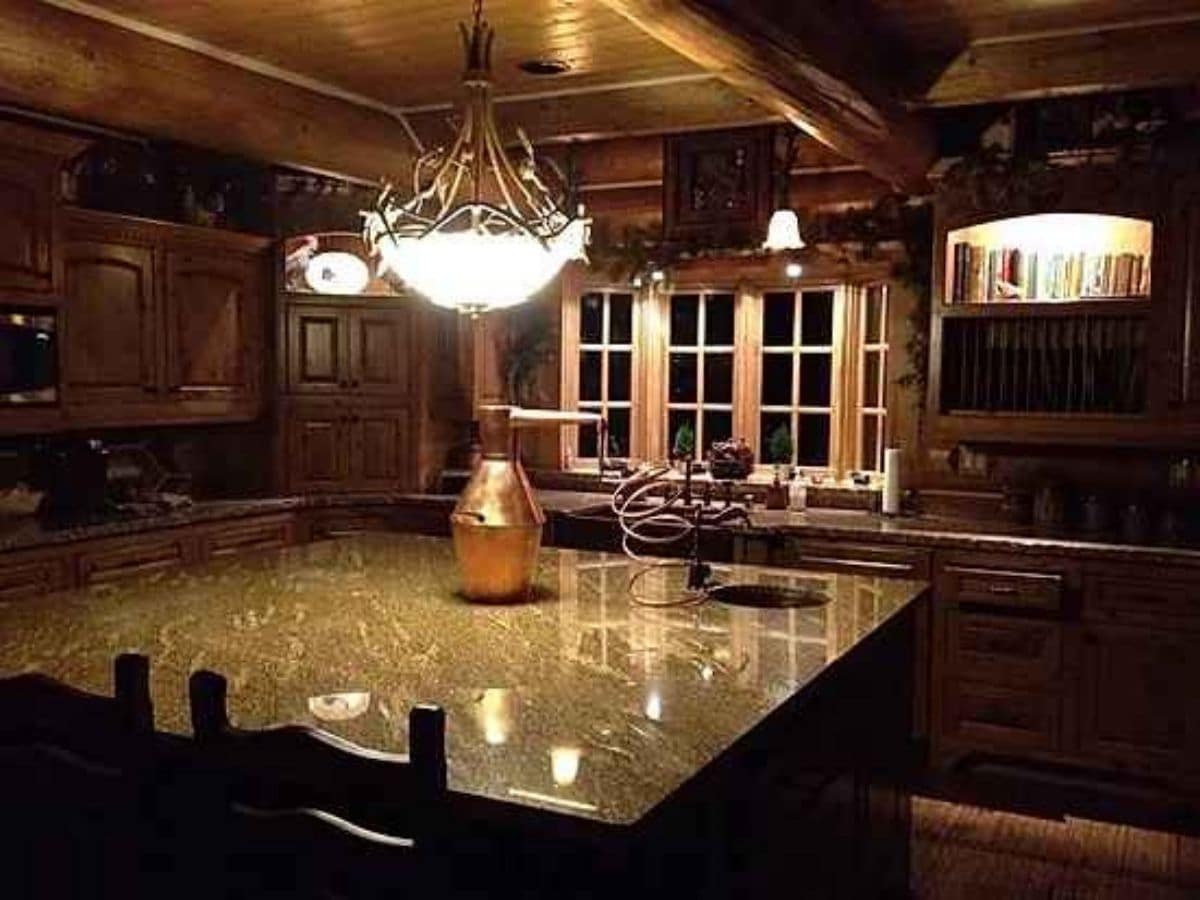 If you are interested in building your own custom log home, check out the Sierra Log and Timber website for more unique plans and project galleries. You can also find them on Facebook with regular updates on their latest builds. Make sure you let them know that Log Cabin Connection recommended you.
More Log Cabin Kits and Tours