If you have dreamed of having your own log cabin or hunting cabin, then Brock's Huntin' Cabins is going to make your dreams come true! The Perfect Vacation model of hunting or log cabins is one of my favorites and is a perfect home for you to build as a permanent residence or a fun getaway.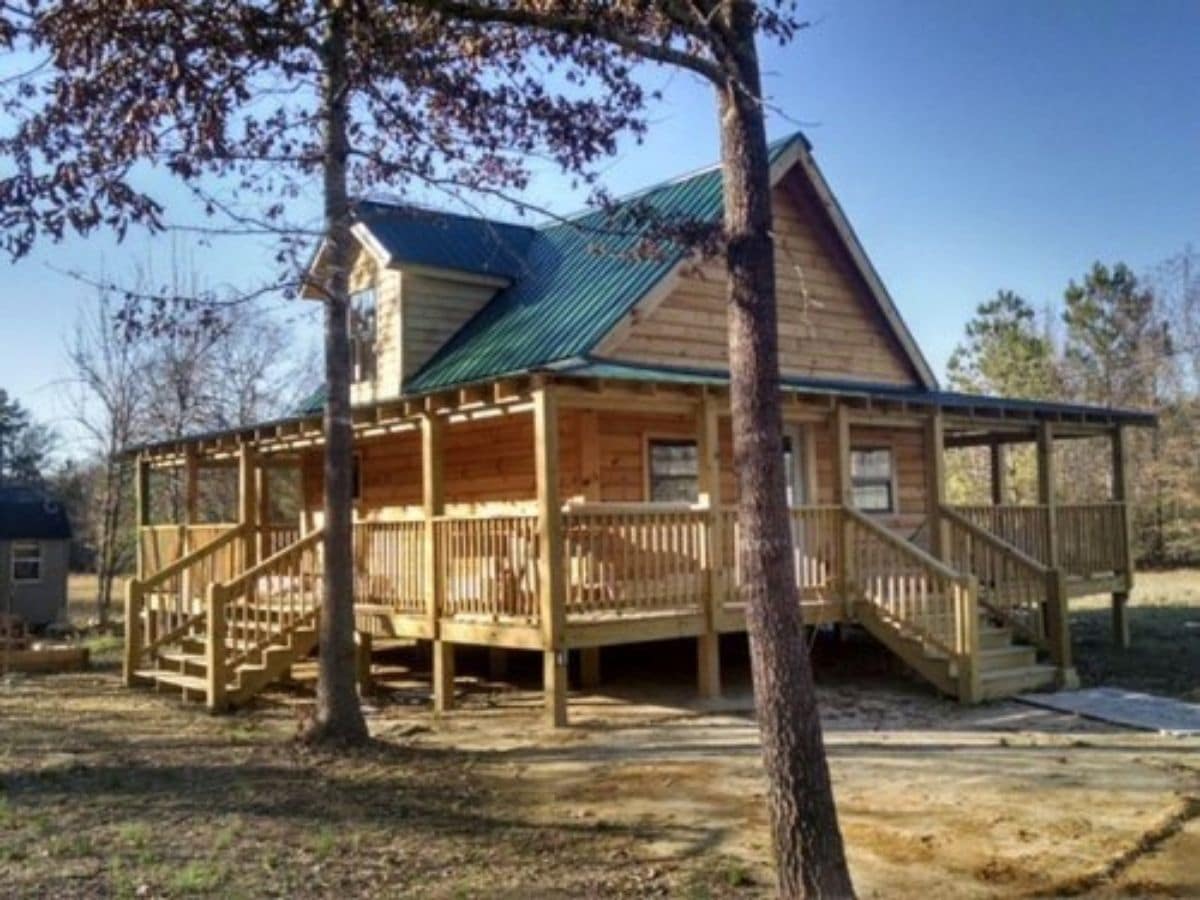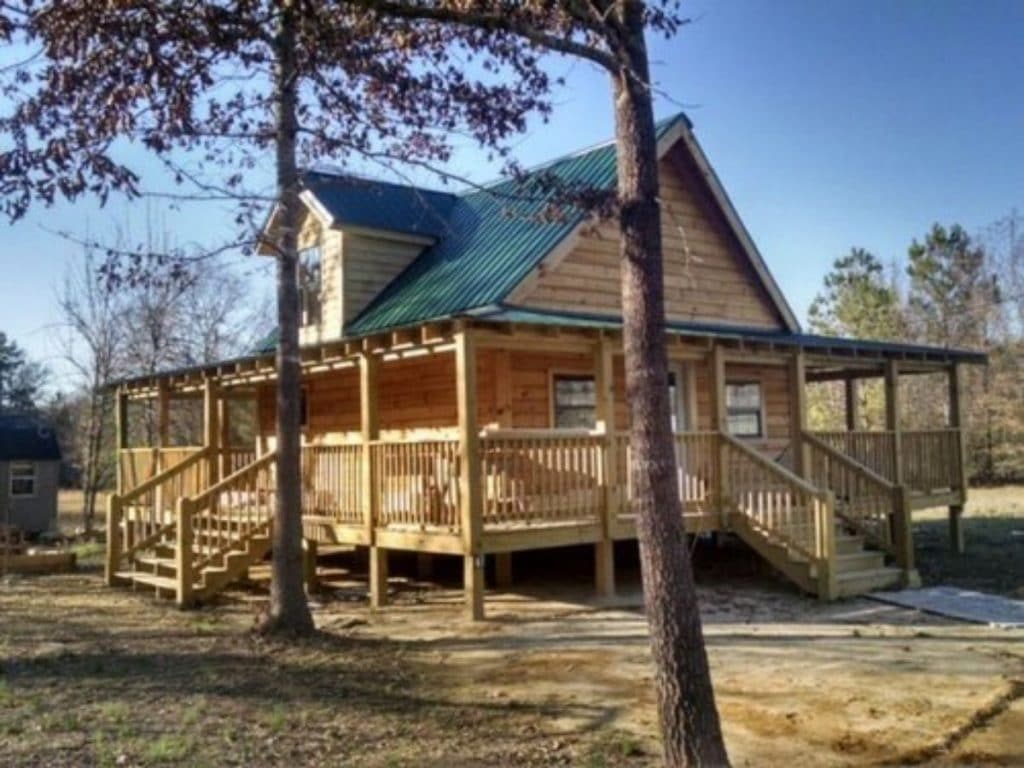 Brock Ray started in Alabama with his hunting cabin and log cabin kit business. Each kit has the highest quality materials and is set up in a manner that nearly anyone can put together on their own. This is the hand-built log cabin of your dreams that doesn't require a paid contractor to put into place!
The Perfect Vacation model is priced at $57,000 with options that could be upgraded to suit your needs. Inside this home you will find the wrap around porch, a kitchen, living space, bathroom, and lofted sleeping areas.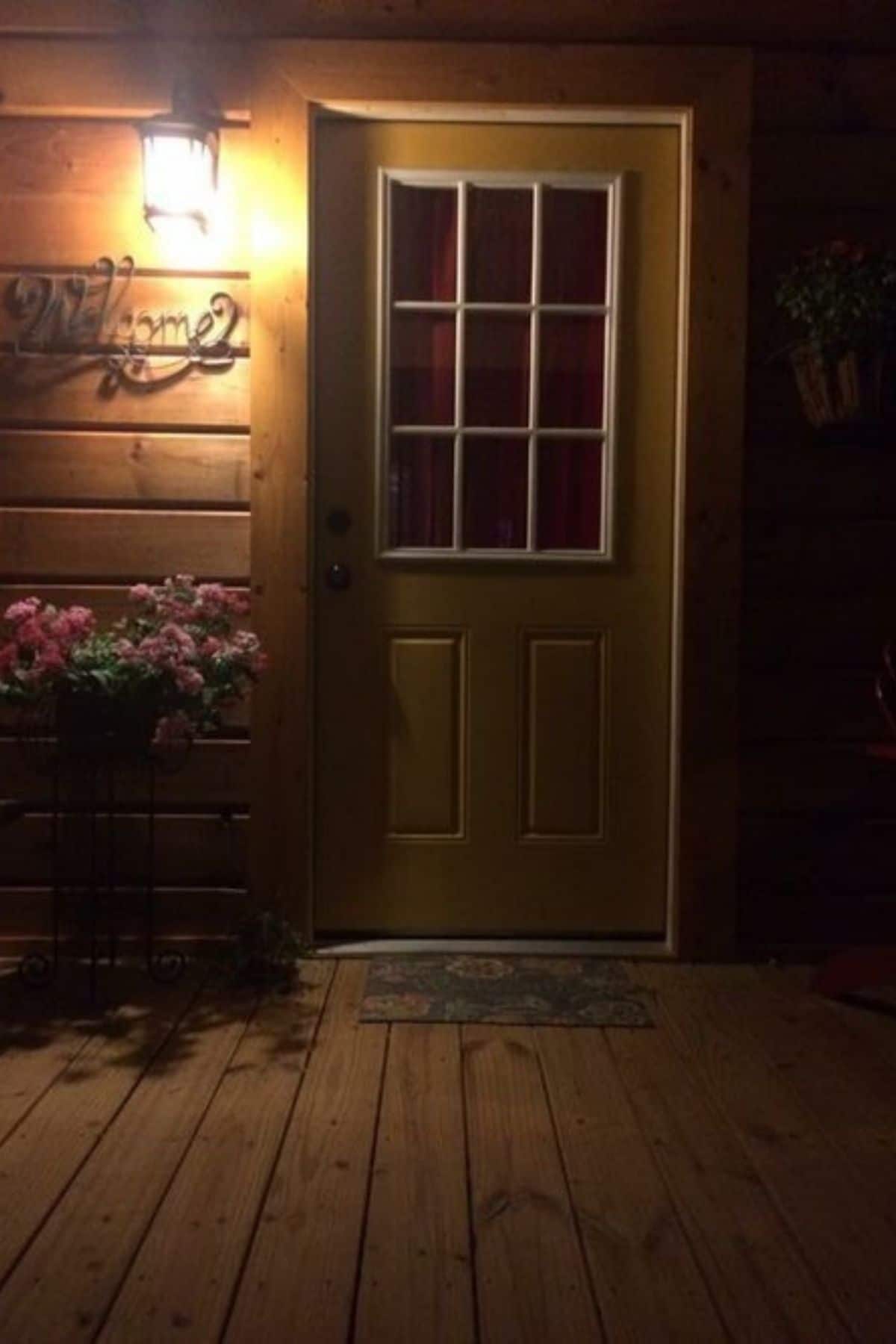 You have choices to make this suit your own aesthetics but inside and outside will be true log cabin style with raw or stained wood on all sides. Inside the front entry, you see a barn door style closure to another room or bathroom. This keeps that modern farmhouse plus rustic cabin style going throughout the home.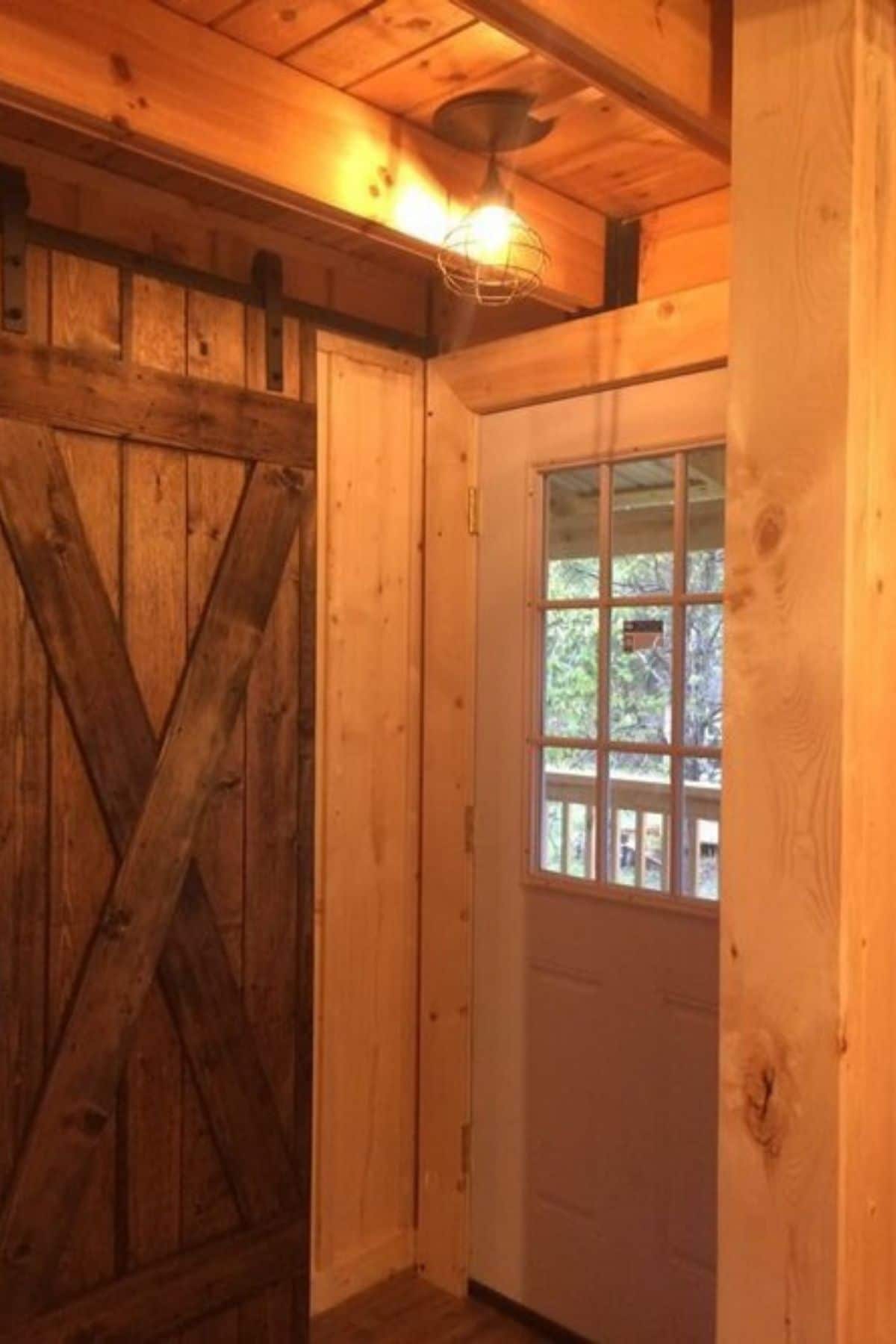 Large open spaces downstairs can be used for a living room area if this is a permanent residence, or can easily hold bunks for hunters if it is meant to be a weekend getaway cabin with nothing fancy.
The picture below also shows you a bit of the lofted space and while not private, has a railing that helps divide the spaces for a bit more of a normal bedroom style.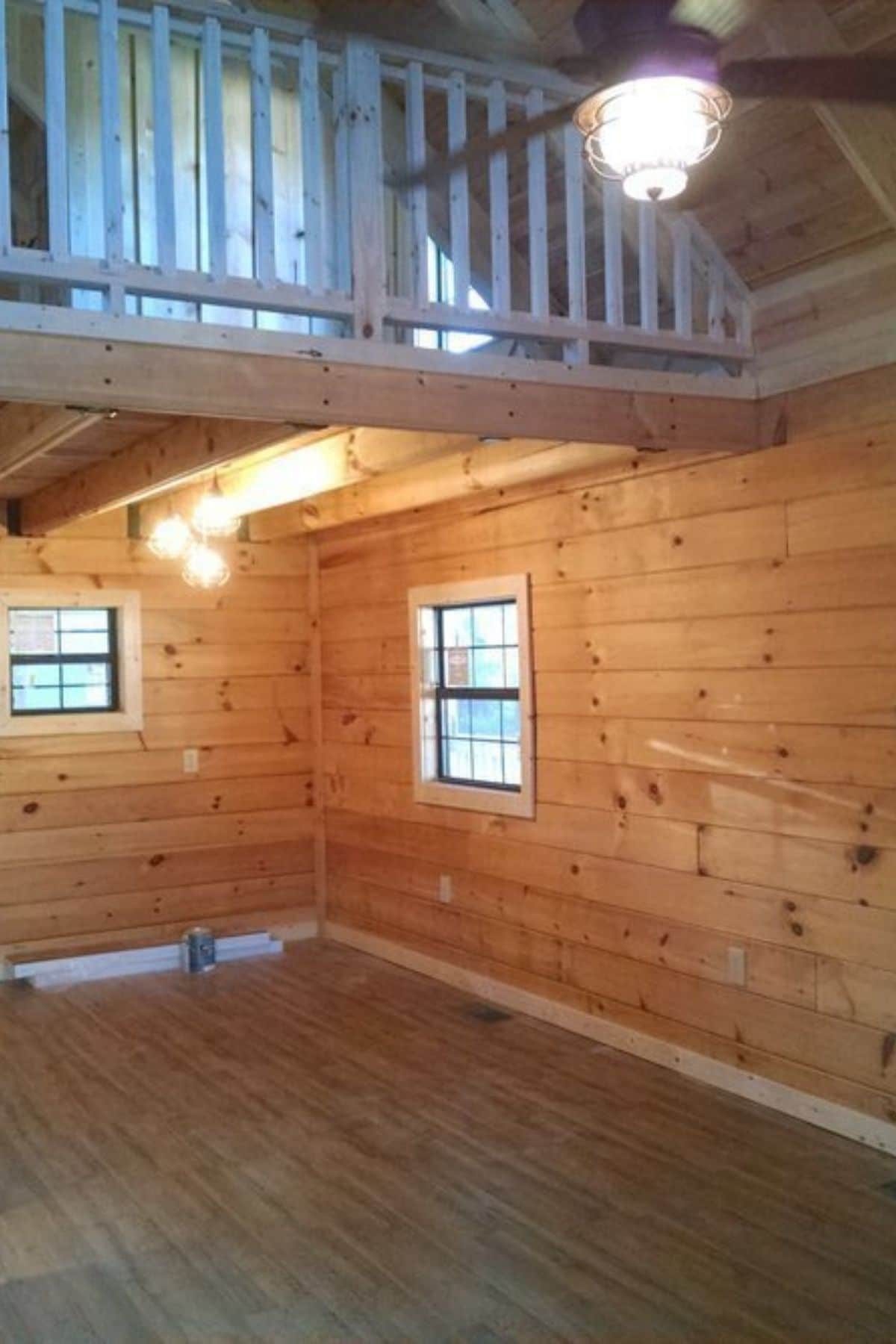 Here you see stairs leading up to the lofted area on the left and the kitchen on the right. The door between is a bit unclear of the purpose, but I can imagine this is a pantry space, or could lead to a basement depending upon how you set up your cabin.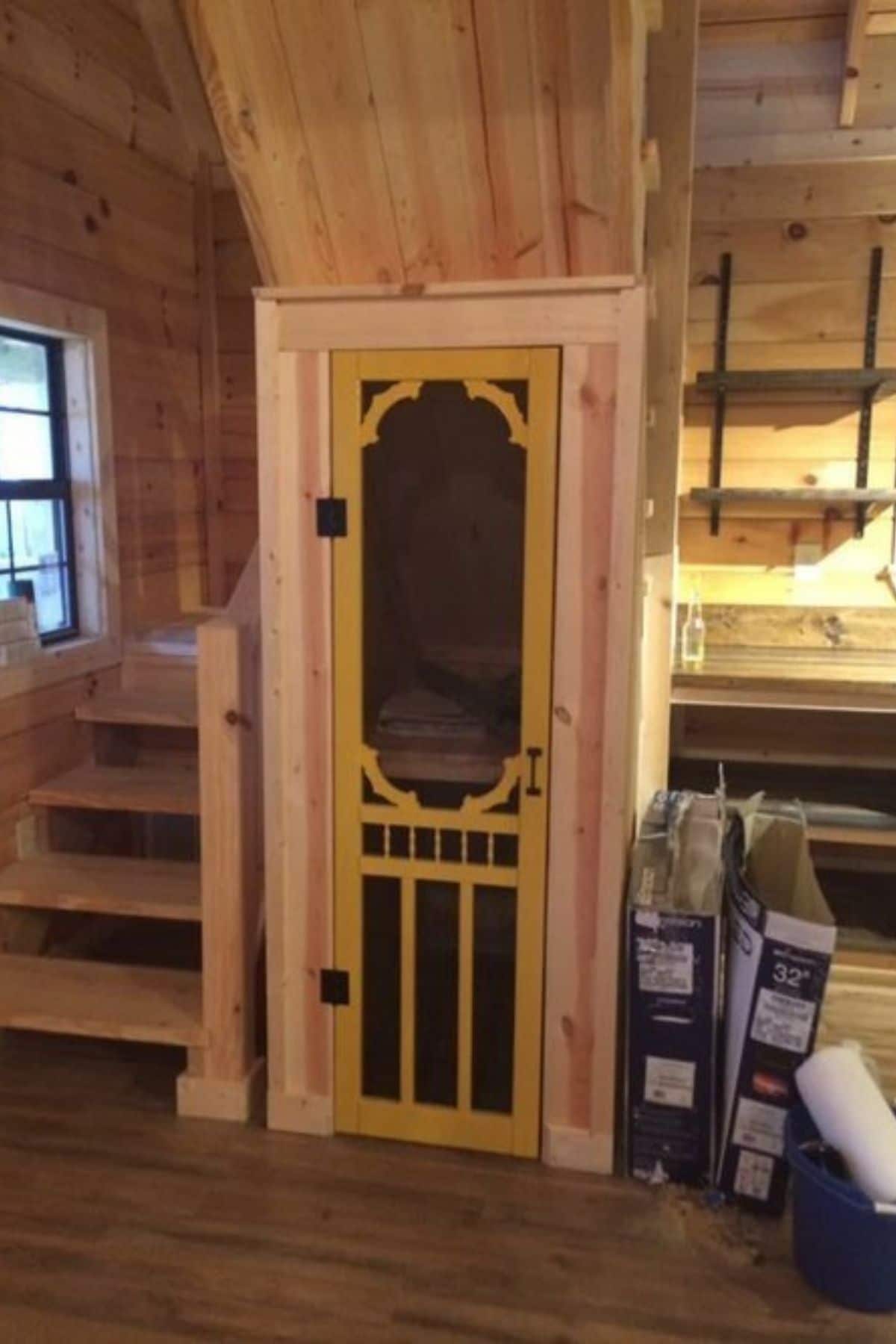 I am impressed with the modern look of this kitchen. It is small and functional, and definitely not what I would call fancy, but has everything you need in one place. Open cabinets can be covered with doors but I happen to like the more rustic look of a traditional cabin.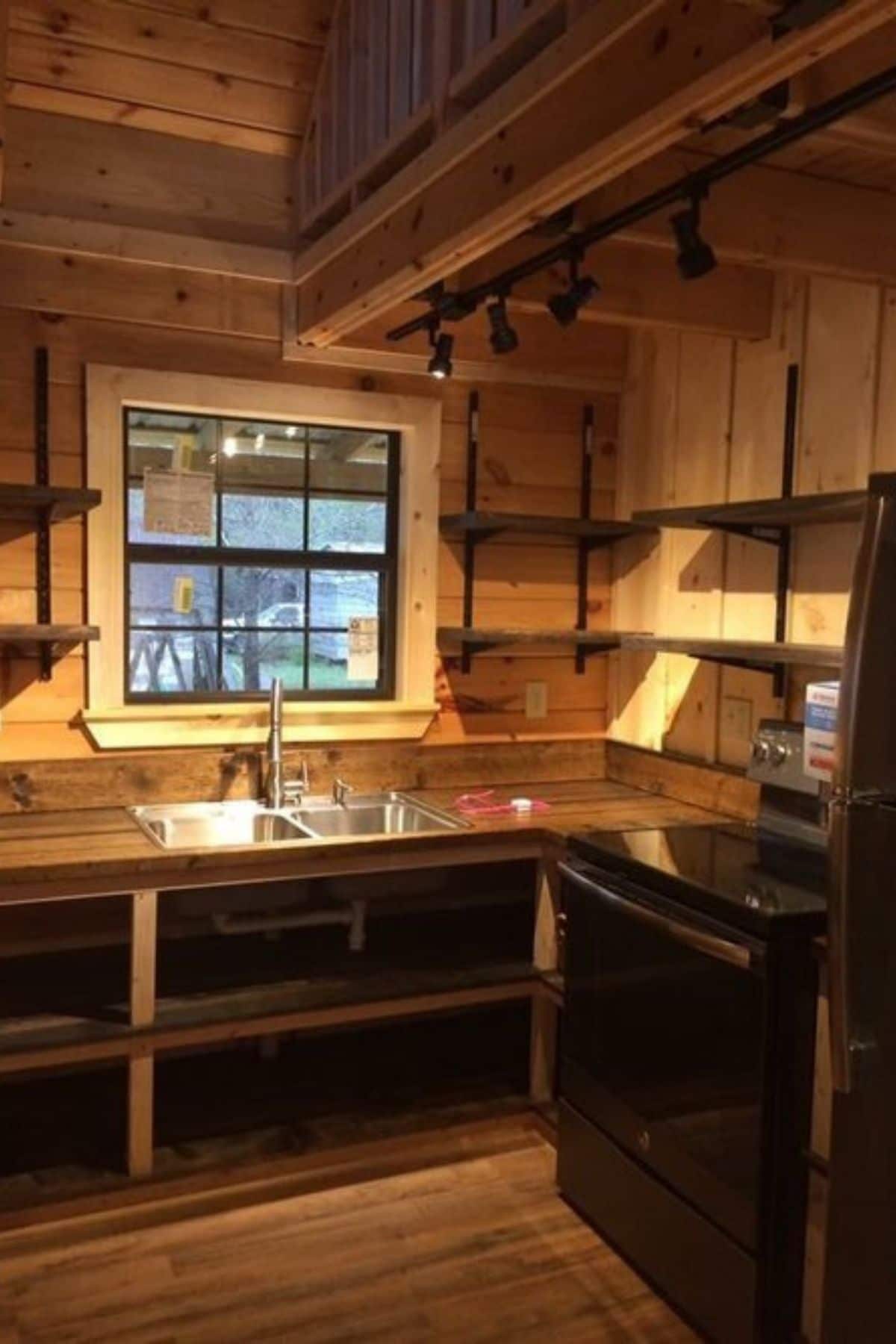 Up those stairs, you have a walkway leading to the different lofted spaces. And, one of those fun additions they offer is this chandelier. The lighting and fixtures are custom for you, so you can make it as rustic or as modern as you want!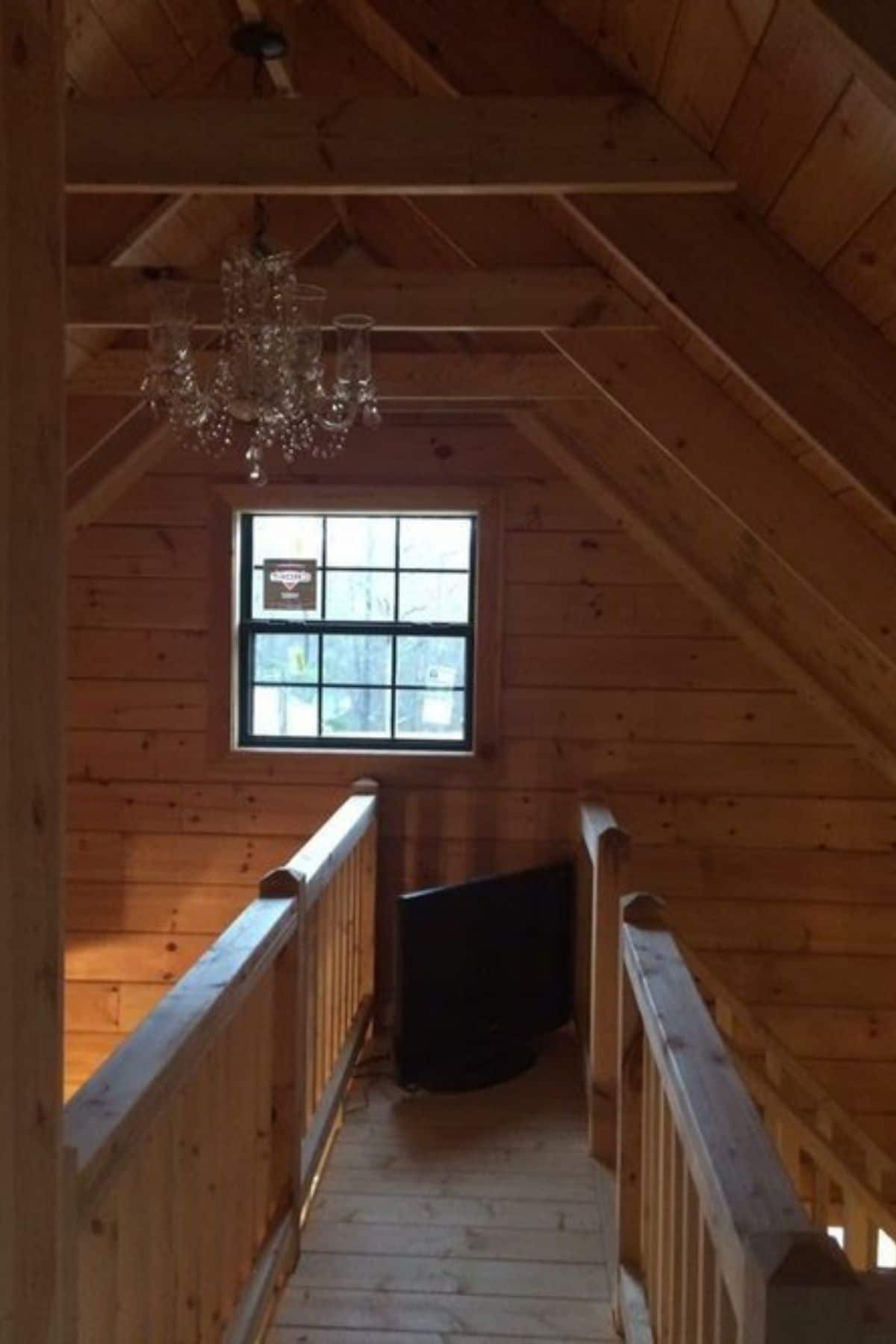 Downstairs you have a traditional bathroom with a vanity, toilet, and shower. There is room for a bathtub and you could even add in laundry hookups here if you wanted. I personally love how they are showing those modern elements that are an homage to the past with bowl sinks like shown here.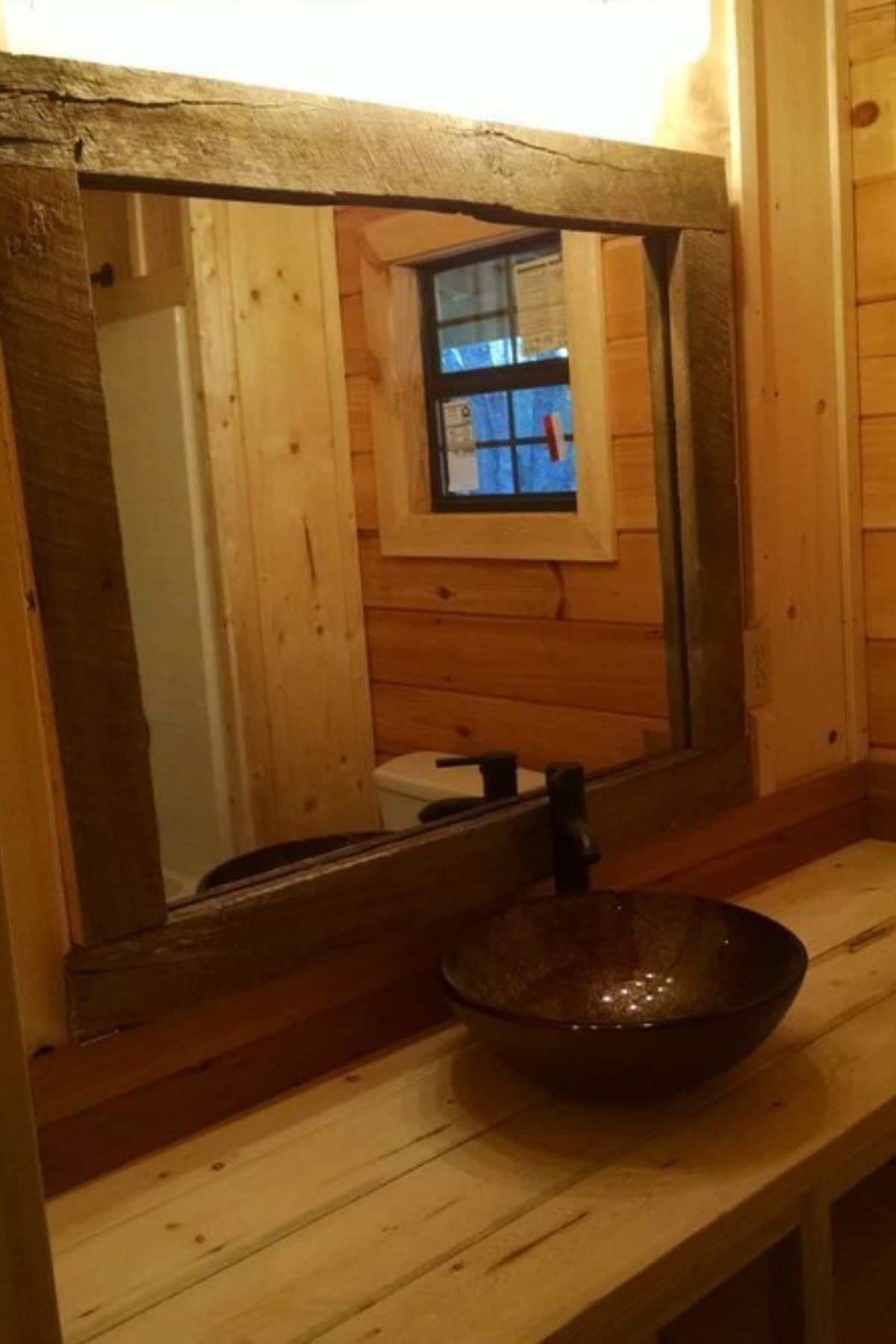 And of course, in the bathroom, you have tons of storage in open cabinets and room on the walls for more!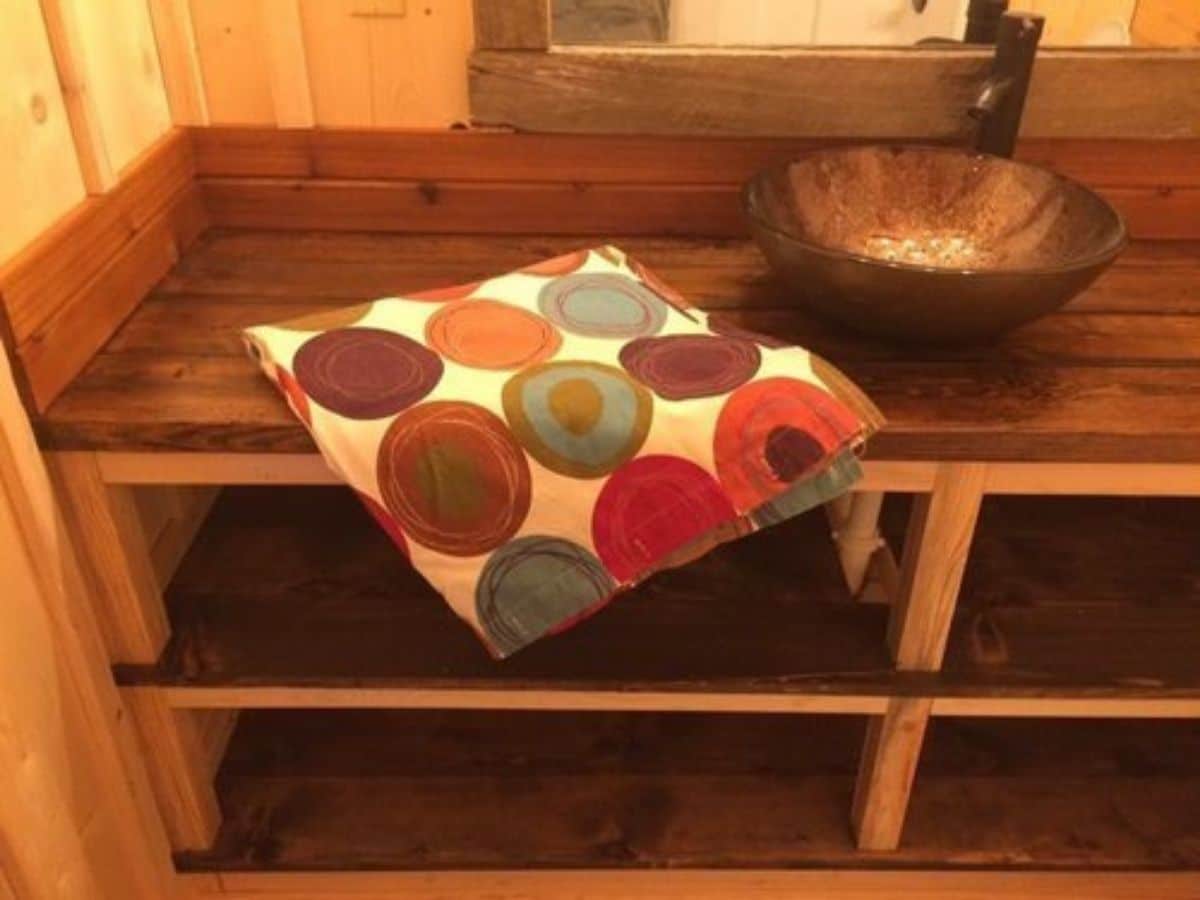 If you are interested in buying your own unique hunting cabin or even turning one of these models into a full-time residence, check out all of the options on Brock's Huntin' Cabins website. You can also find them on Facebook and Instagram with news about their latest builds. When reading out to them, let them know that Log Cabin Connection sent you their way.
More Log Cabin Plans and Information