The Sunday River log cabin has such a unique name that beautifully matches the gorgeous log home. With a classic log exterior, stone foundation, and traditionally shingled roof, it's a beautiful home that is ideal for turning into your own personal family retreat.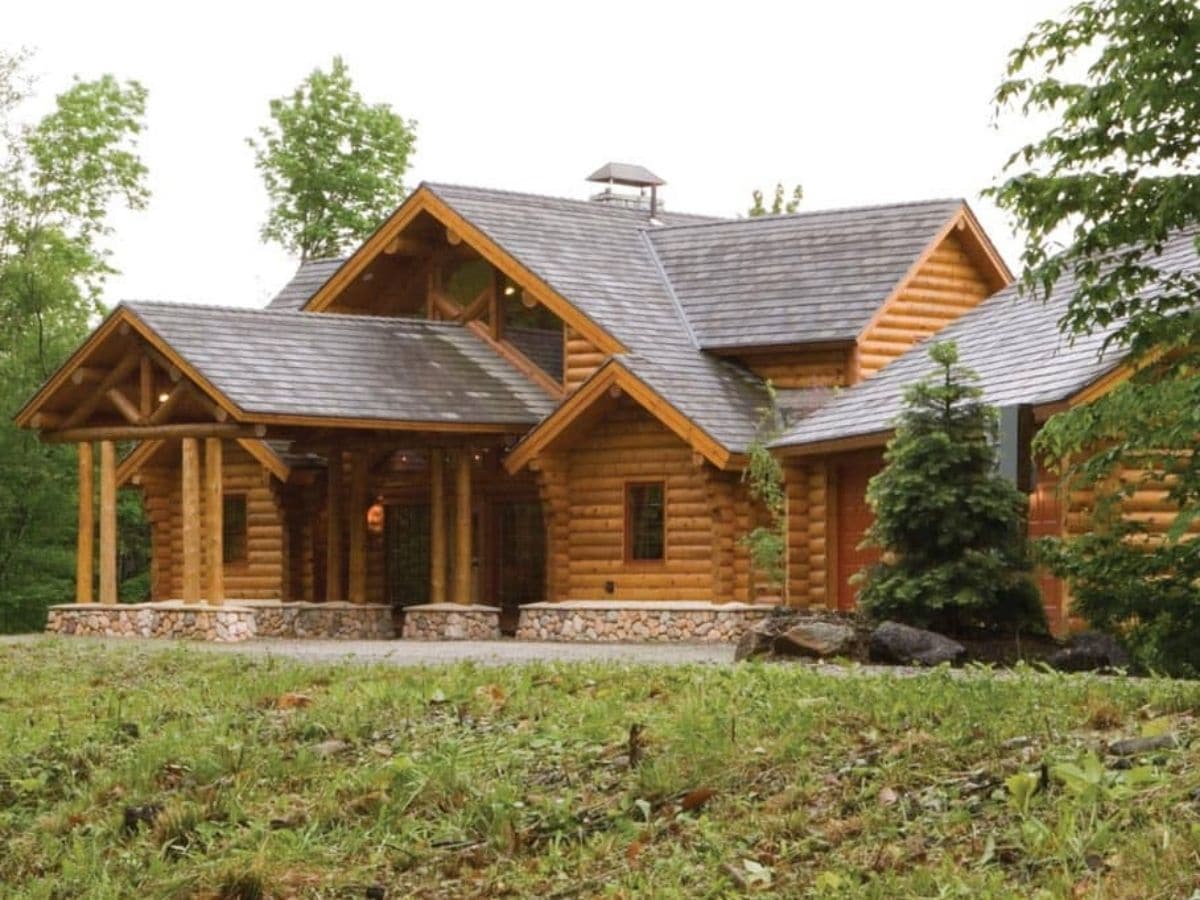 This 2,514 square foot log cabin was custom built-in Maine for a client that wanted specific inclusions. Things like this log awning over the front door and the customized chef's kitchen are there to satisfy their own unique needs. It's beautiful with porches, decks, a private master suite balcony, and even a hot tub!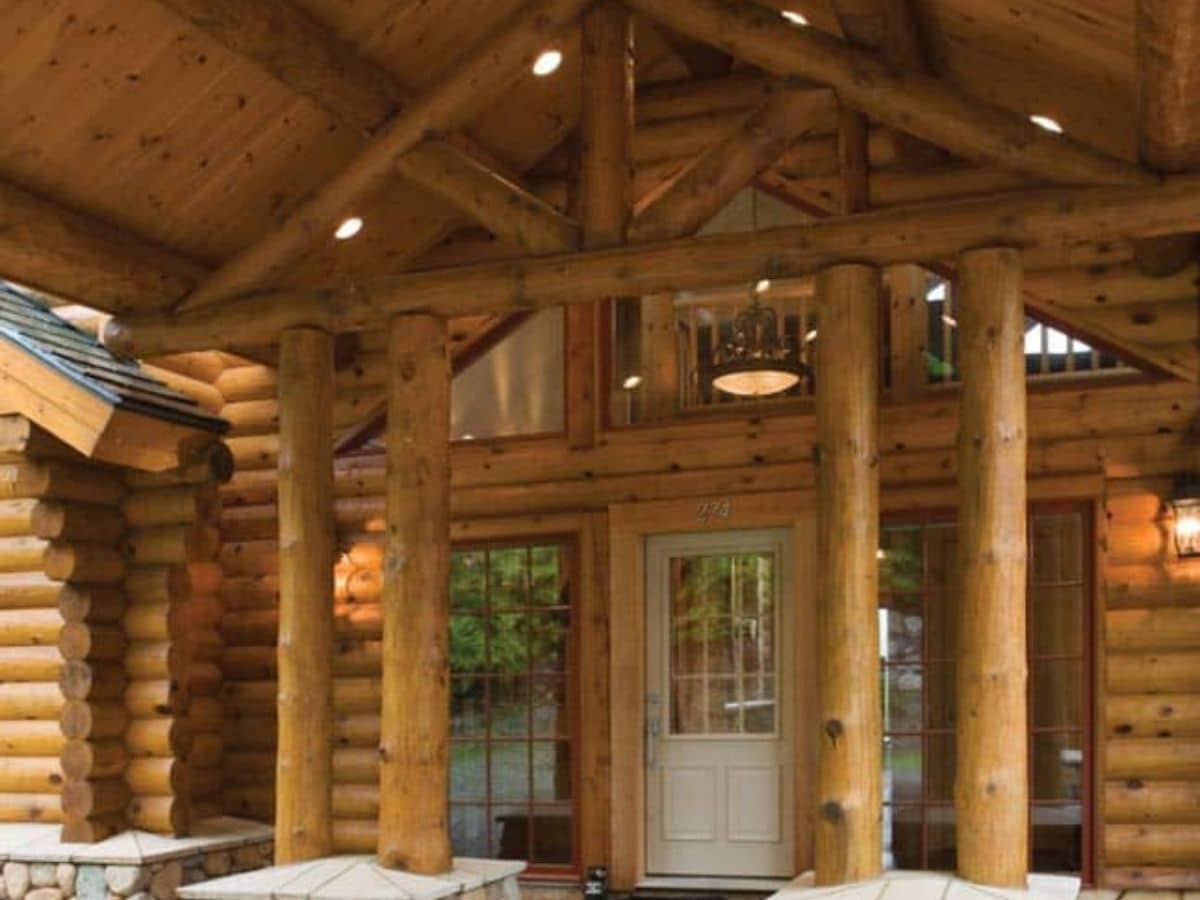 Not only is the front of the home and the interior gorgeous, but the back of this home as it slopes down the hill is truly incredible. Decks, porches, covered spaces, and of course, a walk out the bottom floor with stunning landscaping all combine to create a true oasis.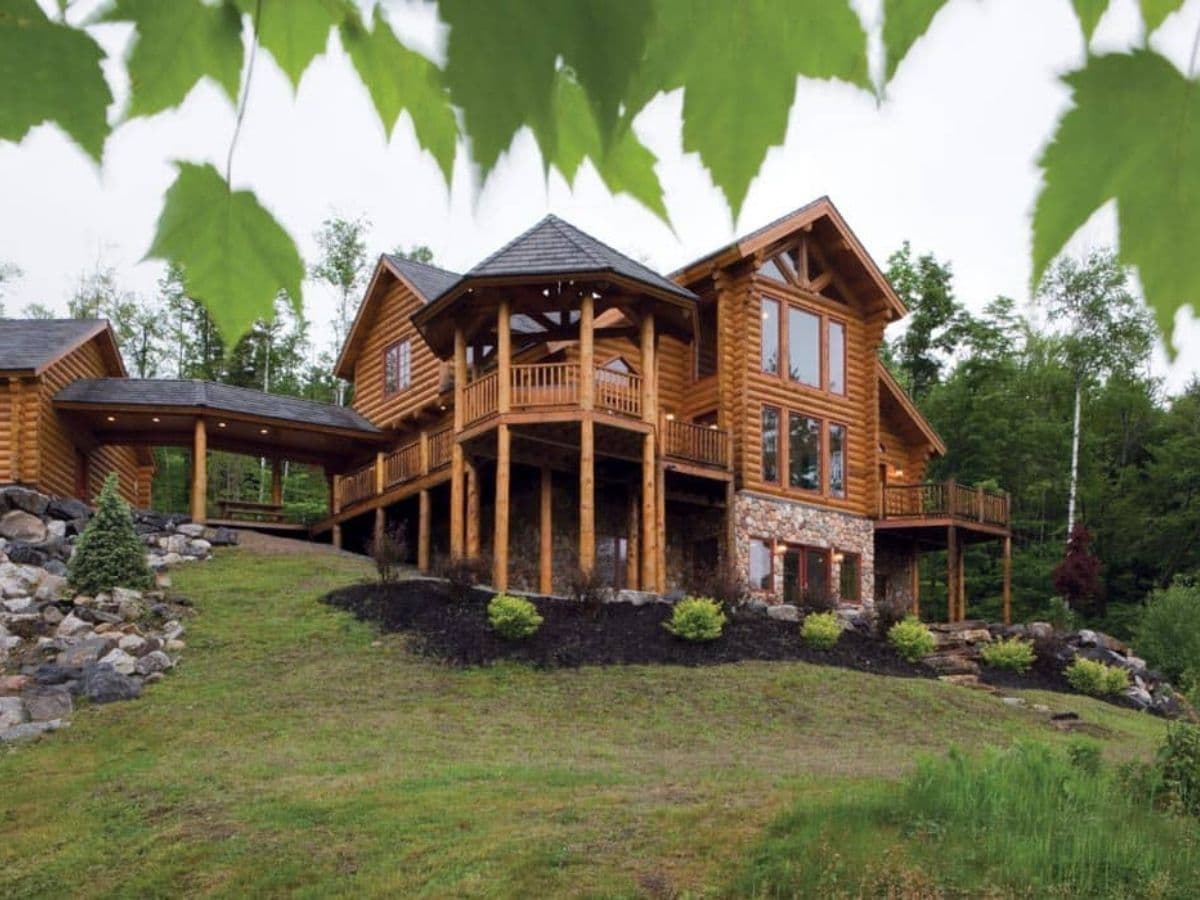 The inside of the great room has the traditional wall of windows overlooking the property. One unique addition that isn't really a part of the home but their own personal addition is the piano. I adore how they have made this home fit their own needs and desires with a layout that fits their routines and ambitions.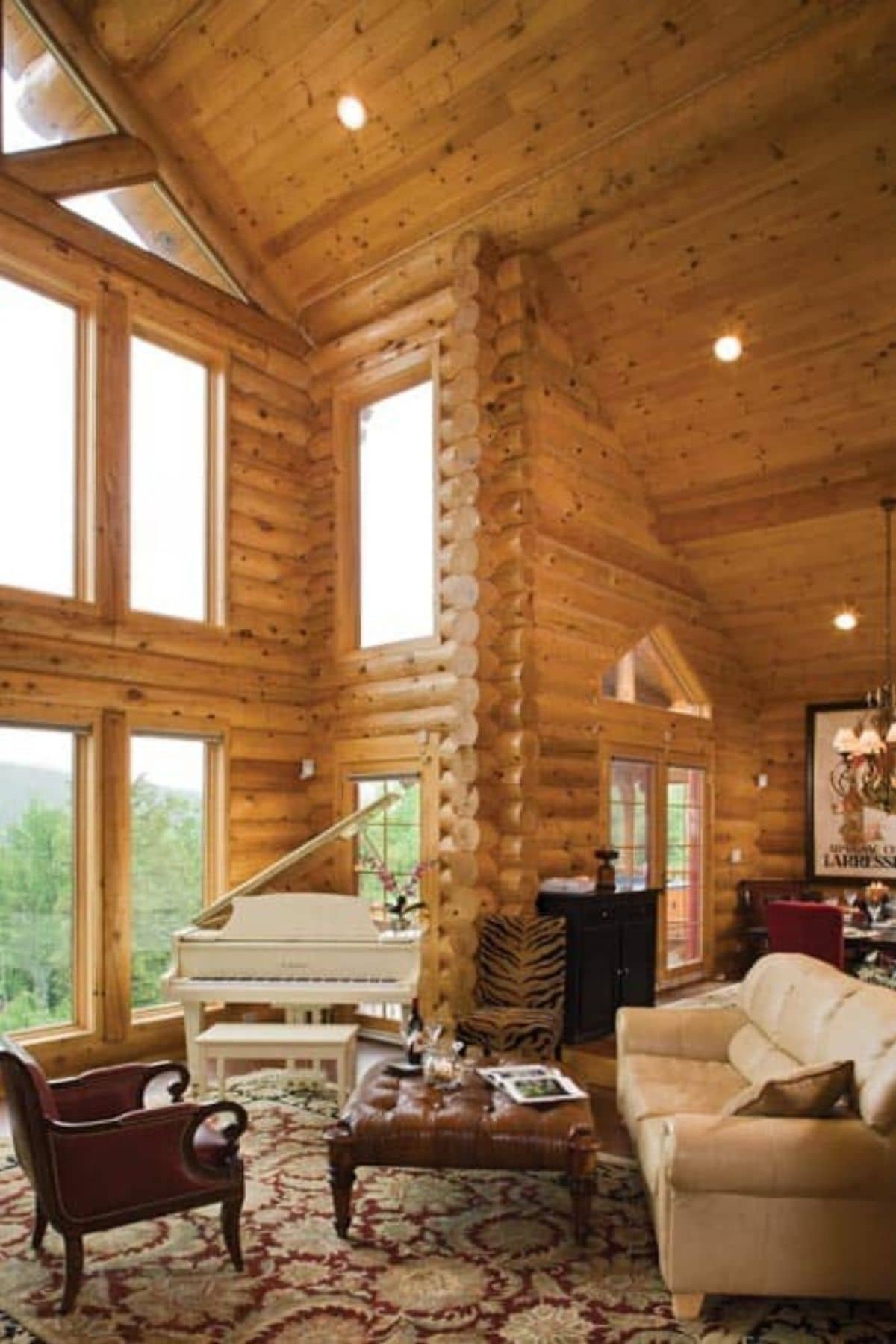 Of course, you can't have a real log home until you have one with a fireplace, and this one definitely has that comfortable fireplace just below the loft space and opposite the kitchen and living area.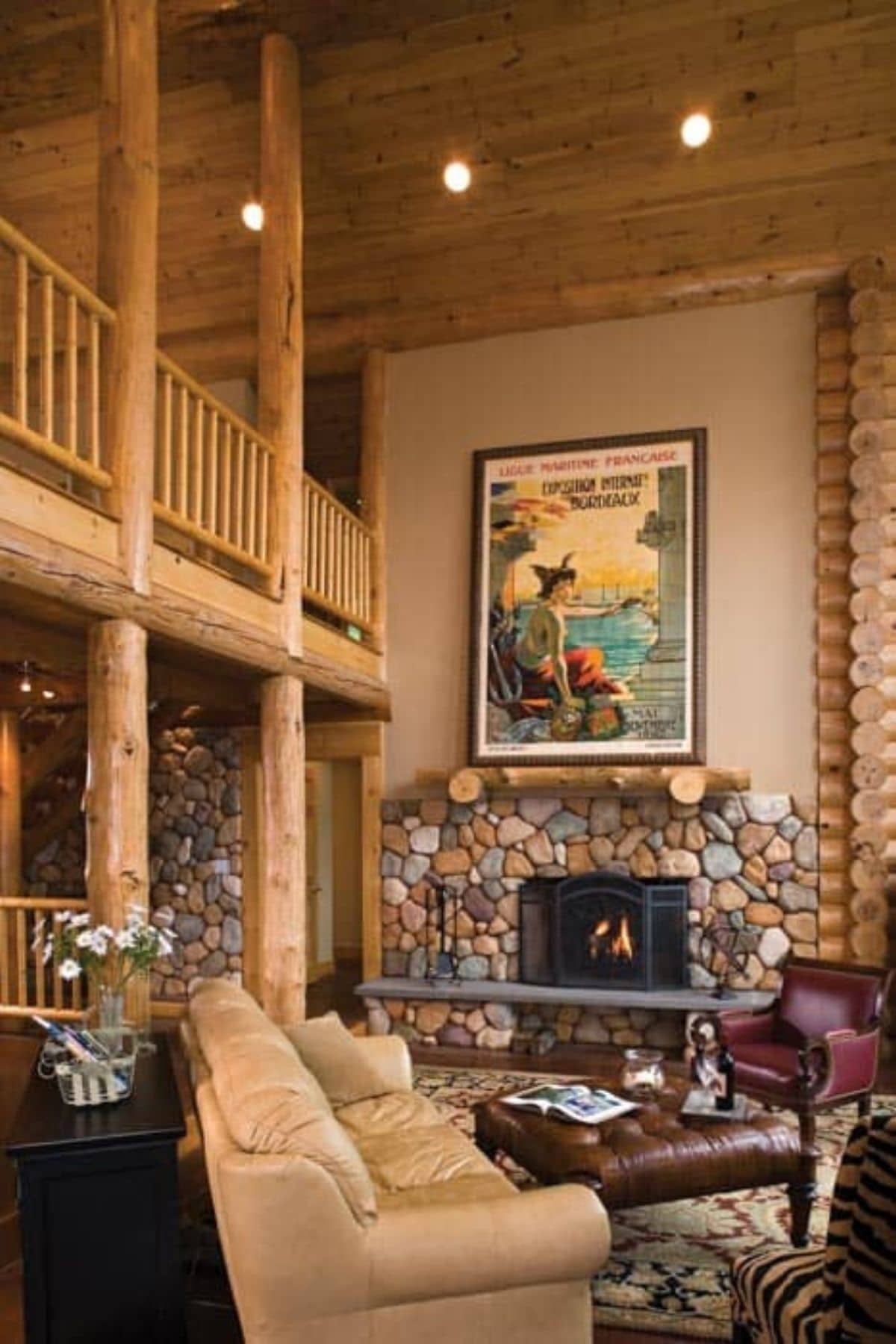 This kitchen though - is absolutely stunning. I can admit to being personally jealous of this space. The true chef's kitchen with an industrial-style stove and 2work space is something of my dreams, and this home happens to have it built-in for daily use. Just brilliant!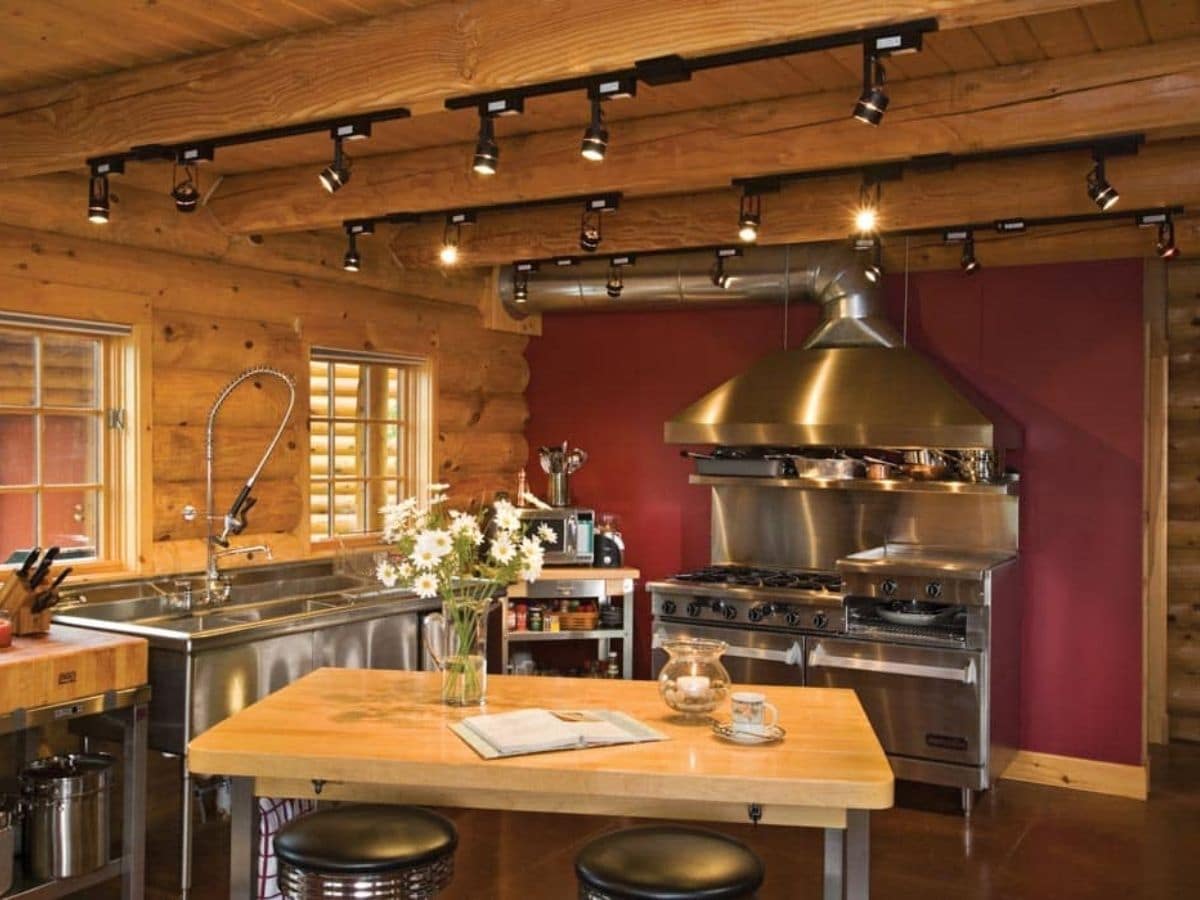 Upstairs in the loft, not only do you have access to bedrooms, but you have this cozy little nook that overlooks the great room. I love the idea of this being a separate entertainment area with the television, but it also makes a great reading nook!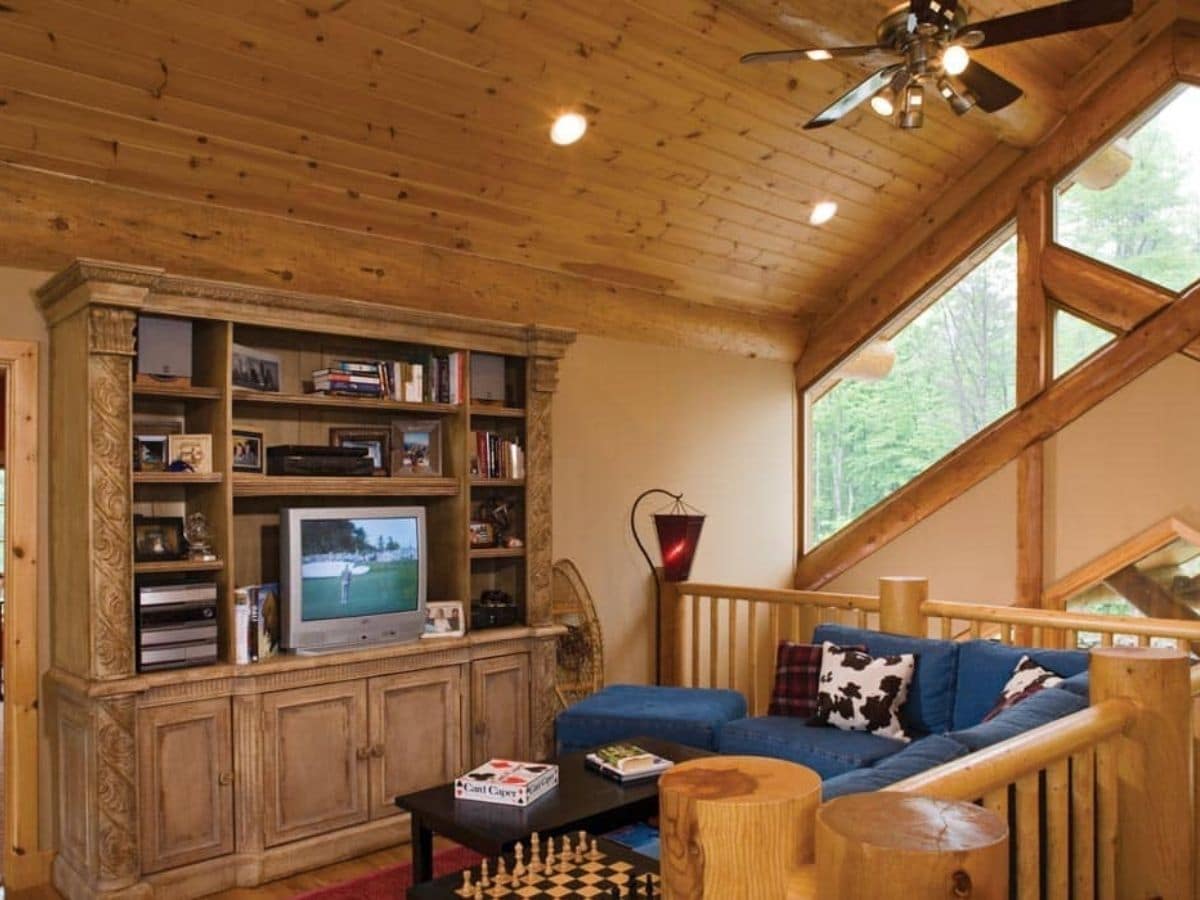 And the master bedroom, not only is it beautiful, but it also has a private balcony that overlooks the back of the property. Truly an oasis.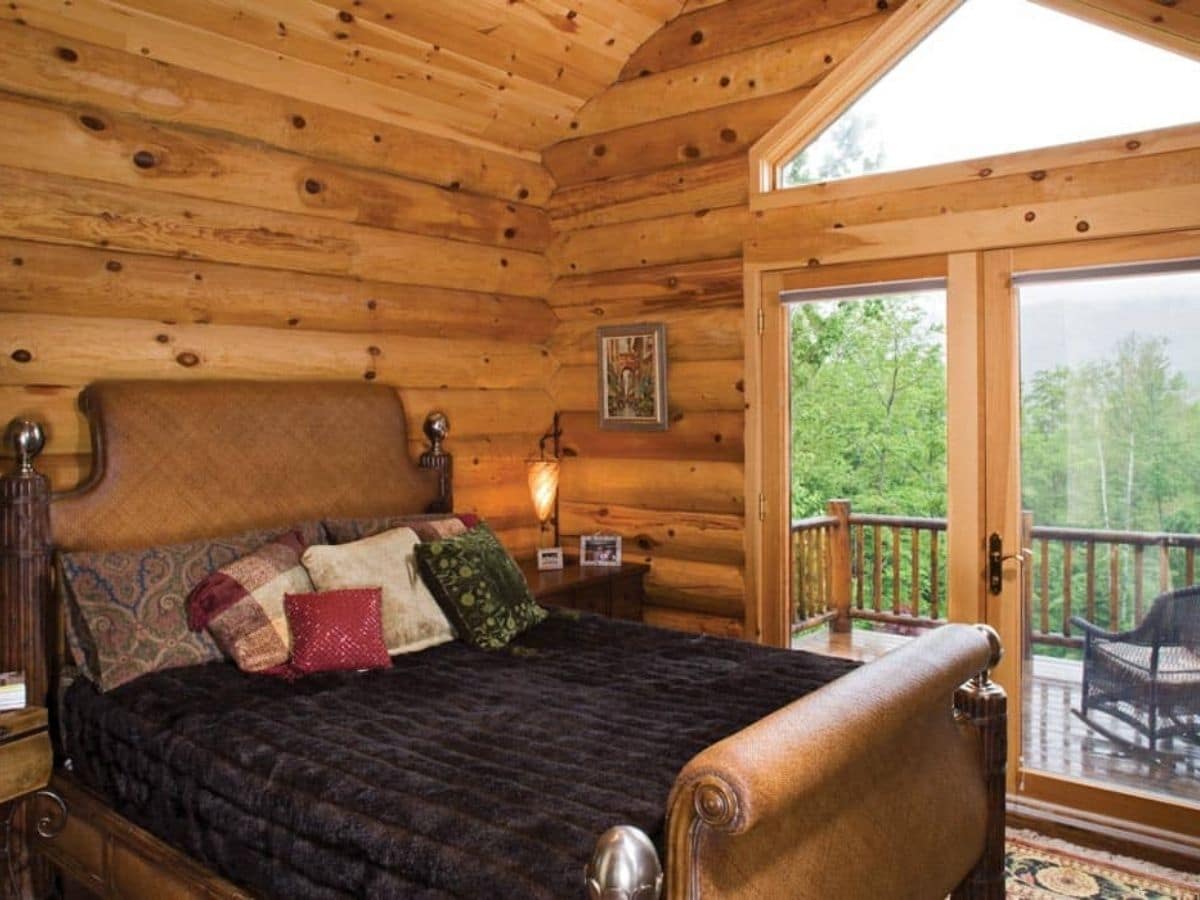 If you aren't sure yet, then check out the master bathroom with this soaking tub! Does it get any more beautiful than this? I don't think so! This is one room that I would live in forever if I could!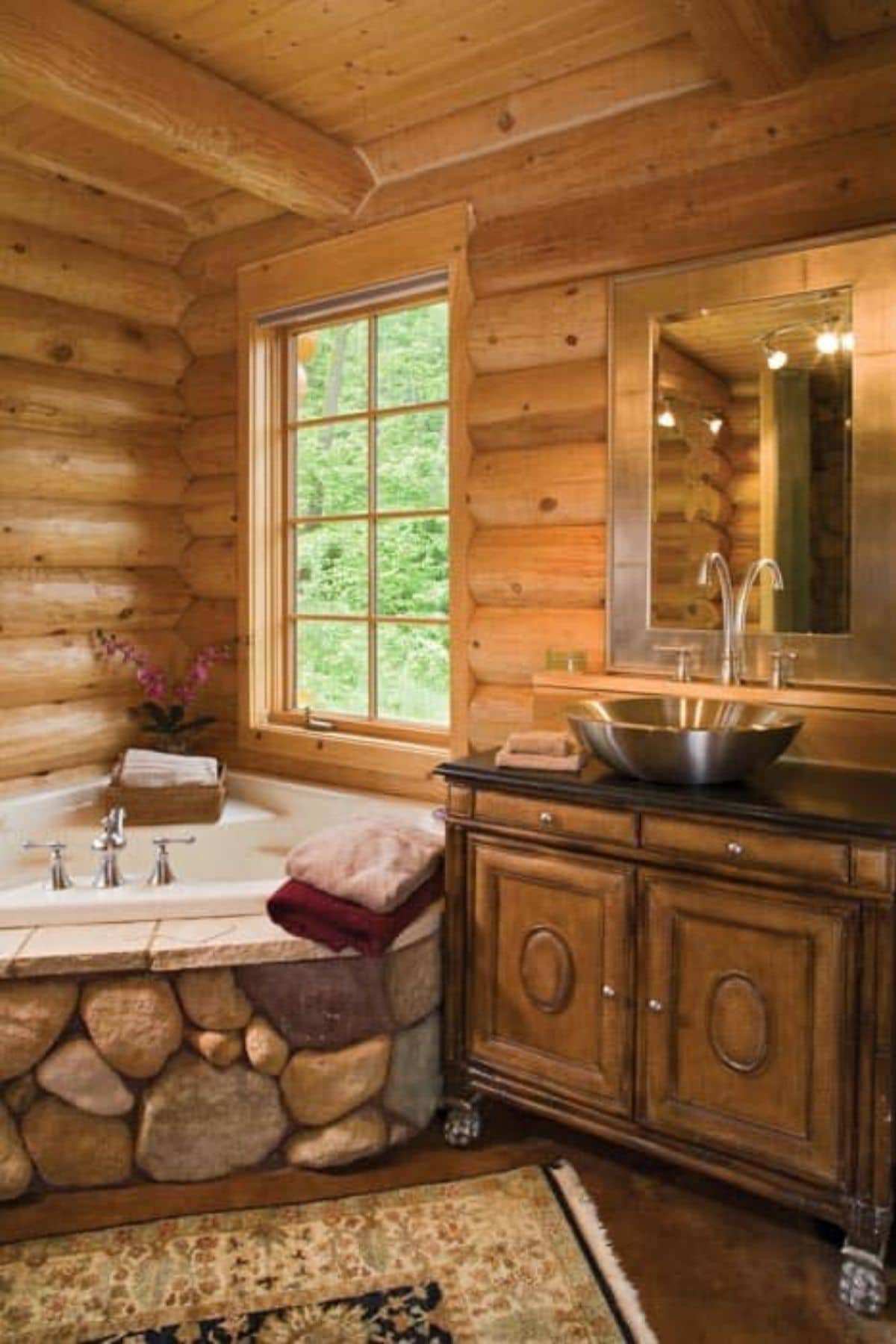 Additional bedrooms in the home are made perfectly for the kids, guests, or additional home office work spaces. It looks like this room may be a bit of all!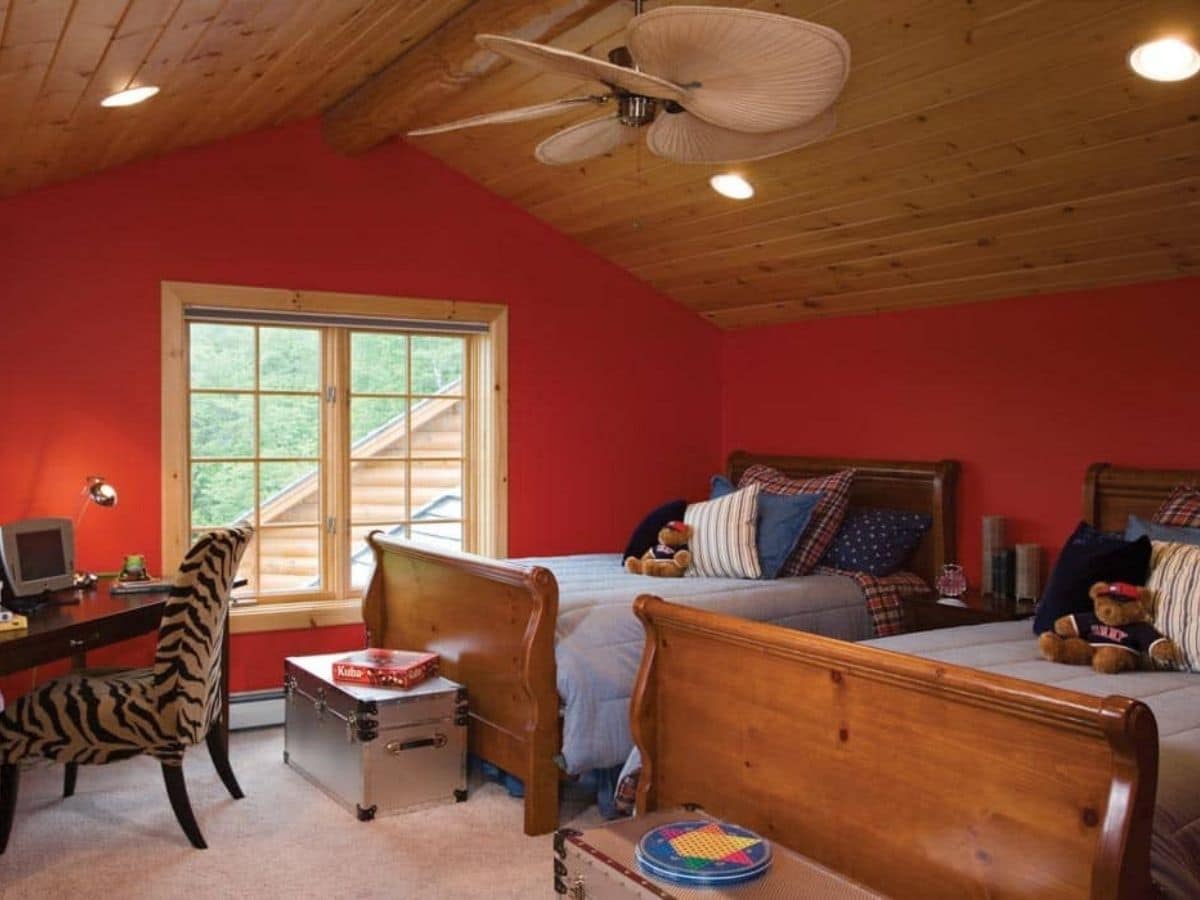 Between the detached garage and the main home, a simple walkway is covered and connects to the space around the home that is a gateway to the back decks. Here you have a space with a picnic table, the grill for preparing your own meals, and an absolutely gorgeous view.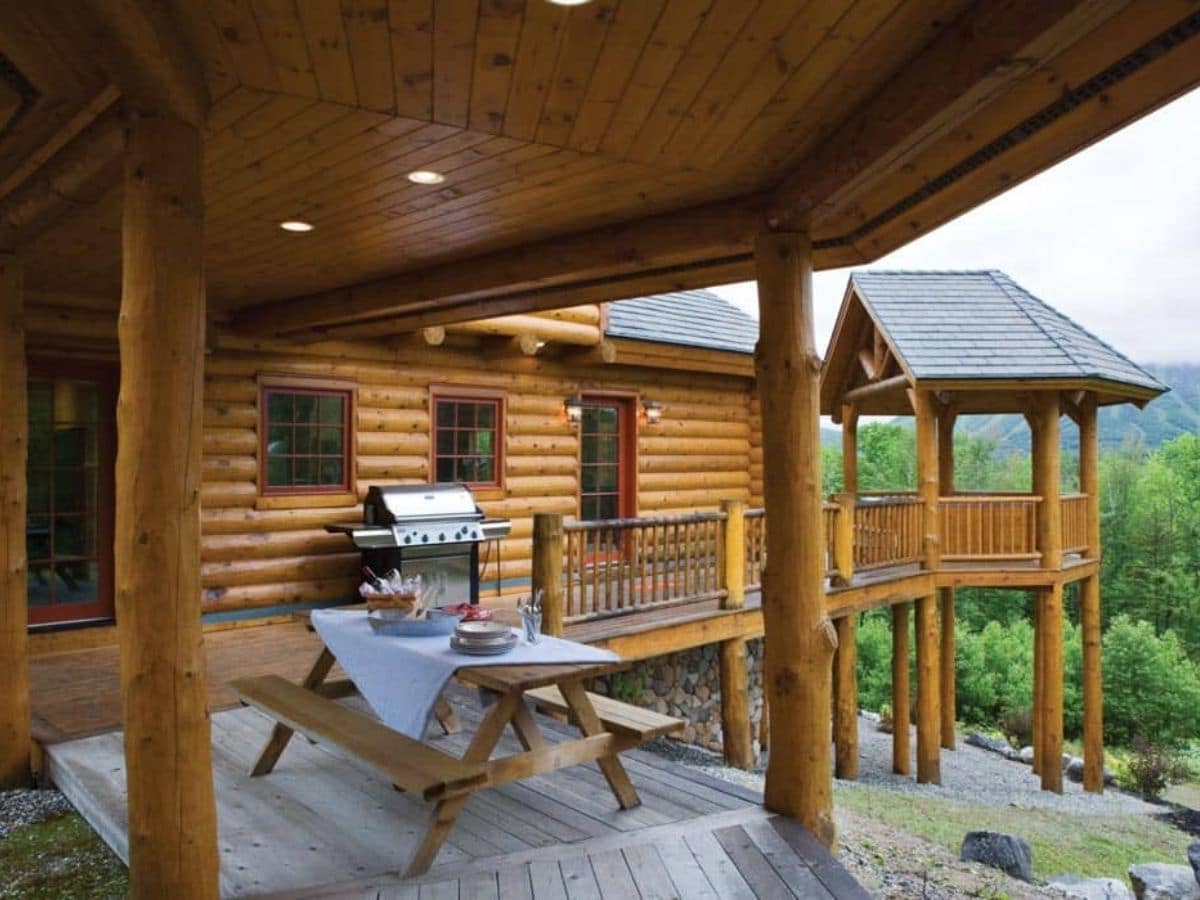 And over on the other side of the home, you will find the ultimate in luxury retreats. A stunning hot tub that has the best views you could imagine and is covered to make it ideal for use any day of the year!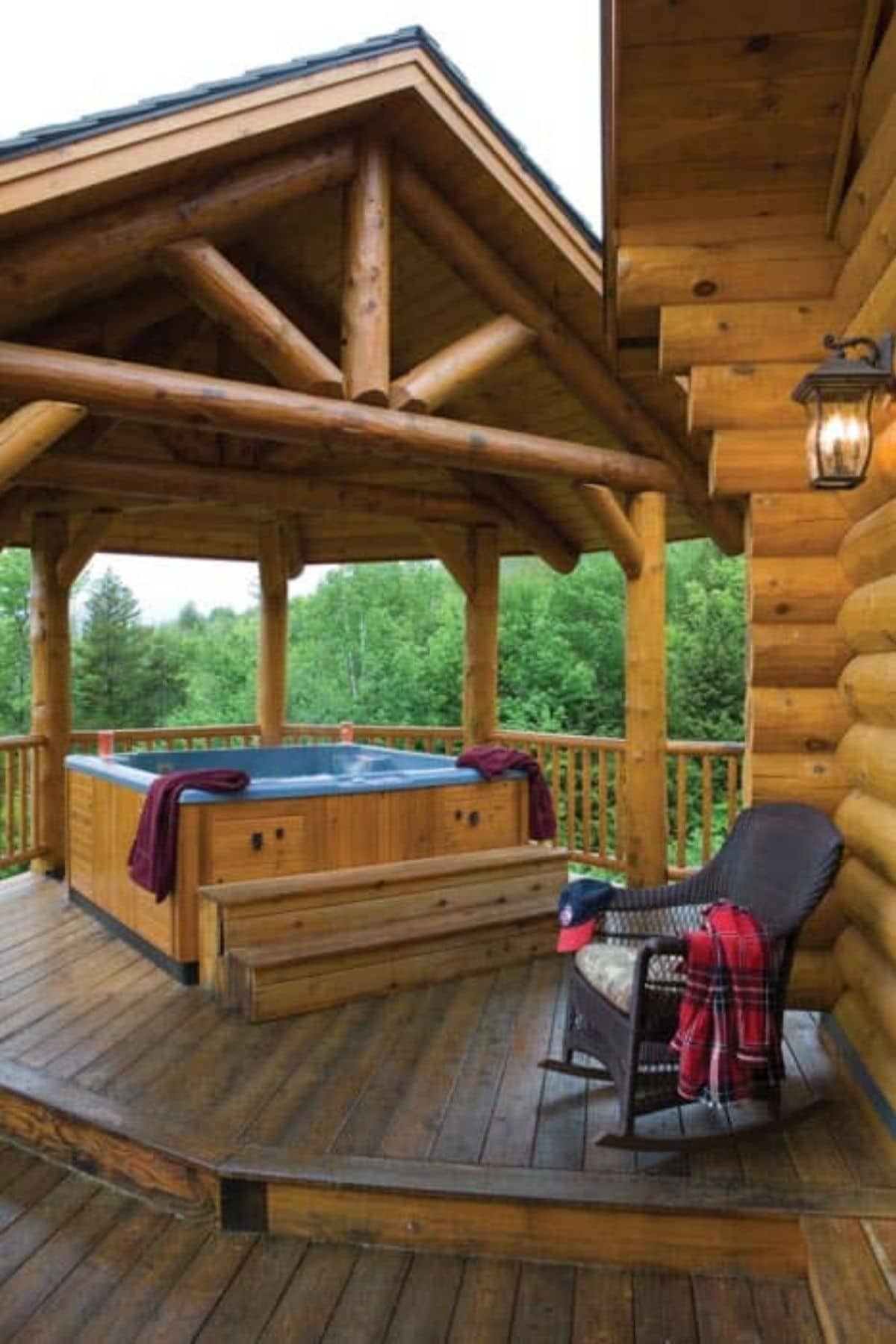 If that isn't enough, this log cabin even includes an at-home gym downstairs! It's the ultimate in luxury from top to bottom.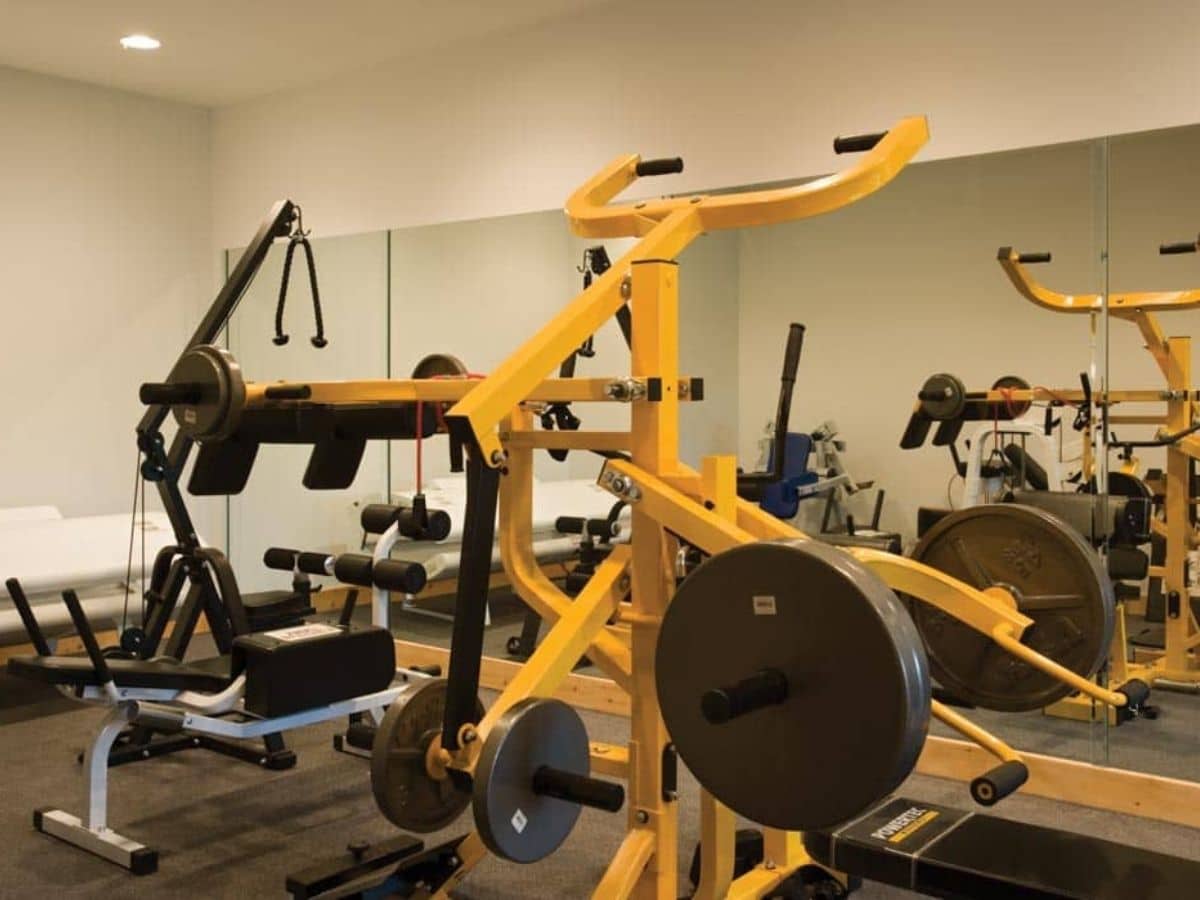 For more great log cabins, check out the Precision Craft Log & Timber Homes website. You can also find them on Facebook for more day-to-day sharing of their latest build. Let them know that Log Cabin Connection sent you their way.
More Log Cabin Kits and Tours