The Eagle Feather log cabin is a stunning build that is ideal for a family home or a splendid mountain retreat. With a beautiful setting in the mountains and views to envy, this home is a welcoming model that has something for everyone.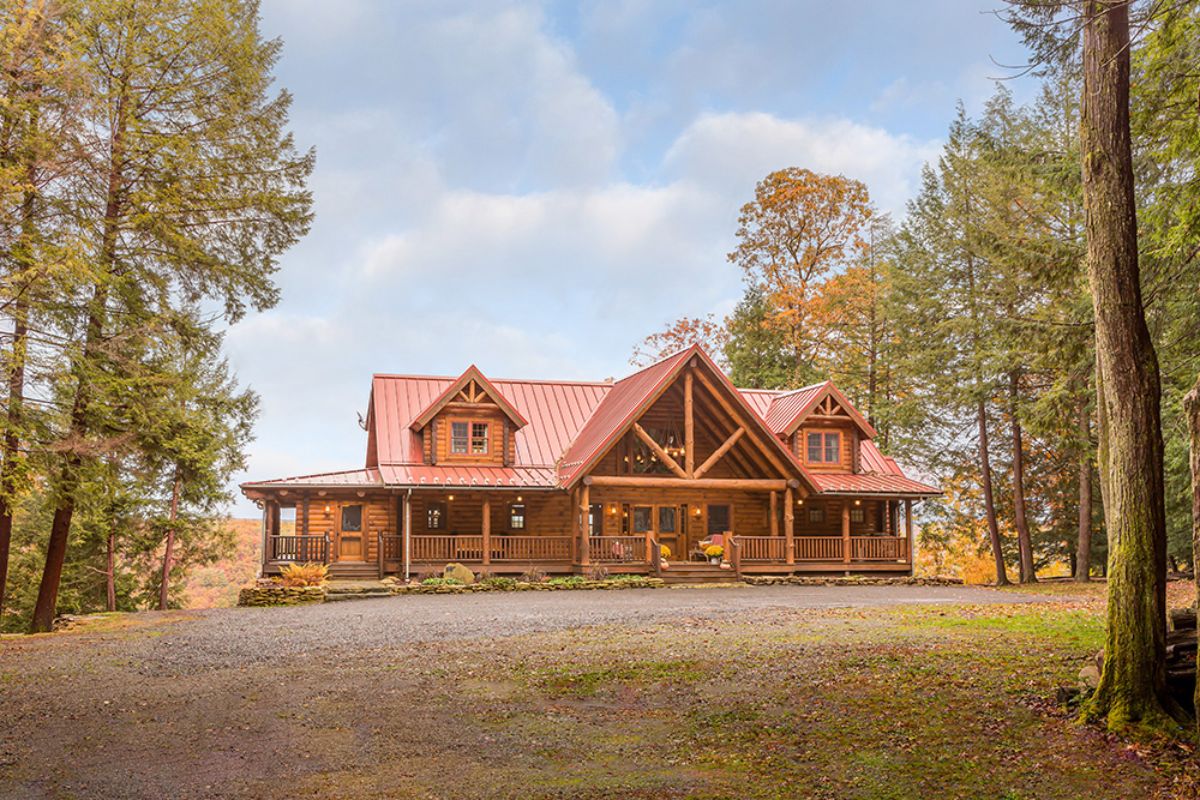 The views alone make it appealing, but it's the overall style of the home that is fantastic. You have three floors, including a walkout basement, multiple decks, and covered porches, a large great room with stunning window views, and of course, the fireplaces that give an even more rustic look to the home.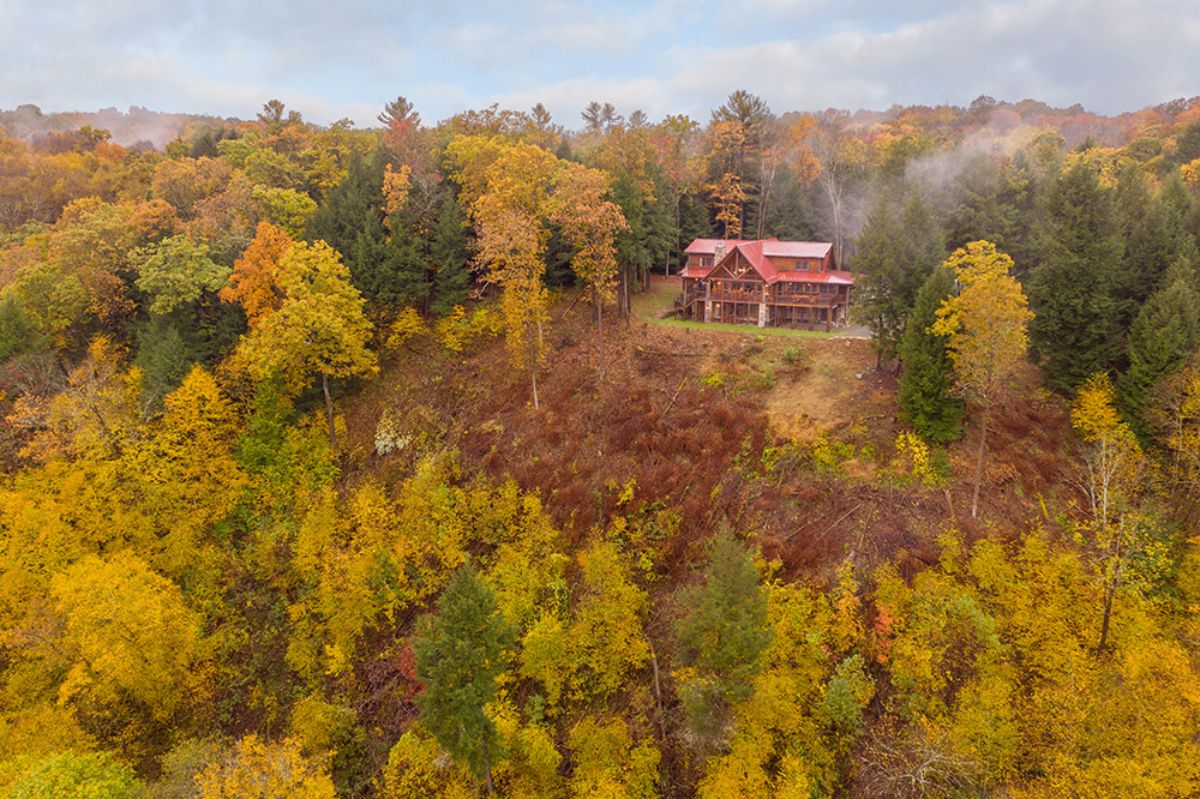 Inside the log home, an open floor plan really adds to the appeal. The home has a main floor with a sprawling living area, large kitchen, and dining space. Plus, bedrooms on the main floor and the lofted area above.
In the image below you get a nice look at the basic living space as well as the open kitchen and dining area. Plus, you can see up into the loft area with an open space leading to the rooms. I also love the inclusion of this gorgeous wagon wheel chandelier light with fake lanterns! So unique and perfect for the rustic log cabin style.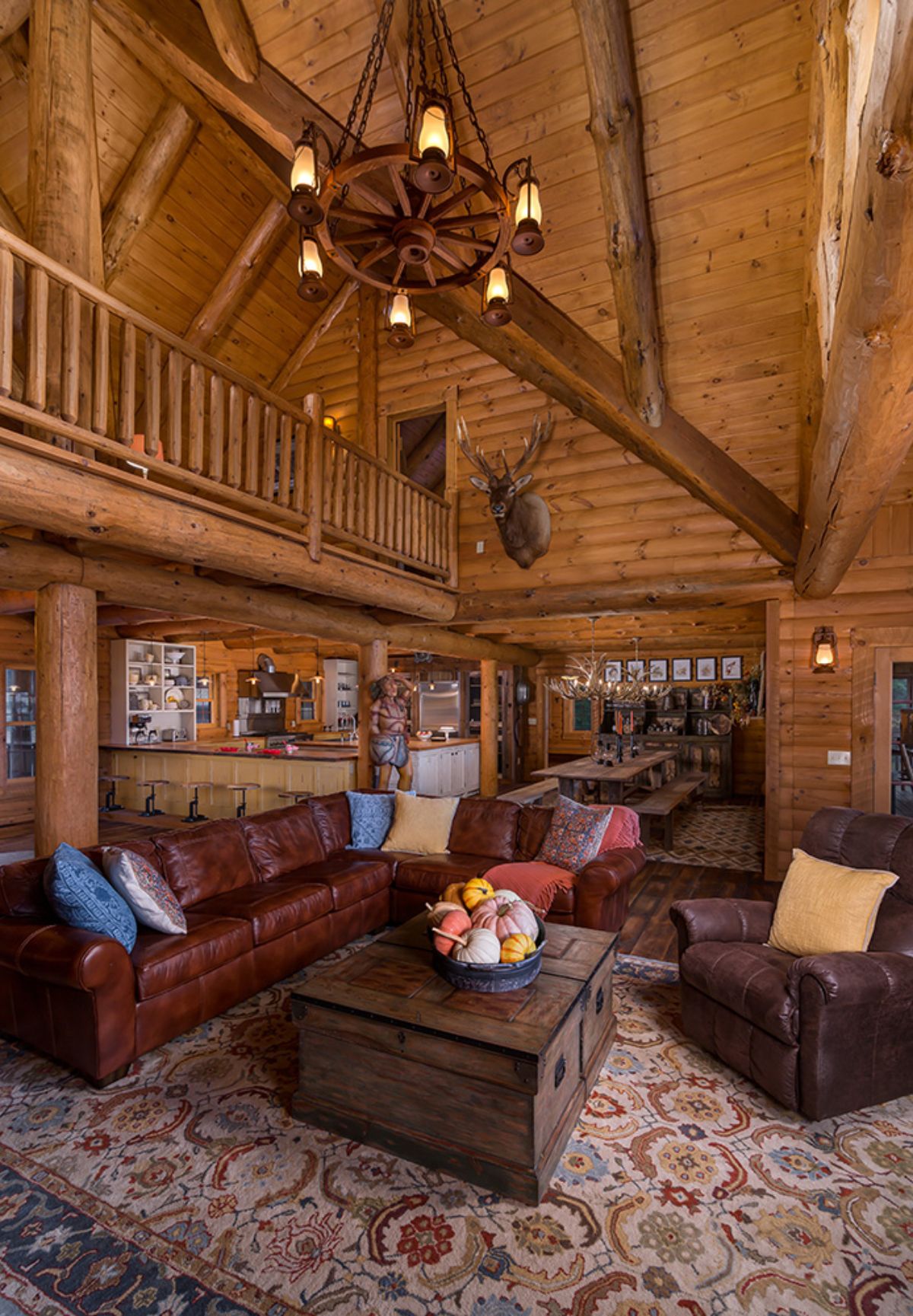 This main room has two separate seating areas. The first is with this sectional sofa and chairs next to a wall of gorgeous drawers and this wall-mounted television. I would consider this space more for family relaxing and watching movies together.
On the other side of the room is a smaller seating area by the fireplace that could be a nice little reading nook or ideal for a conversation with guests. The cathedral ceilings here make the room and home feel larger and more welcoming.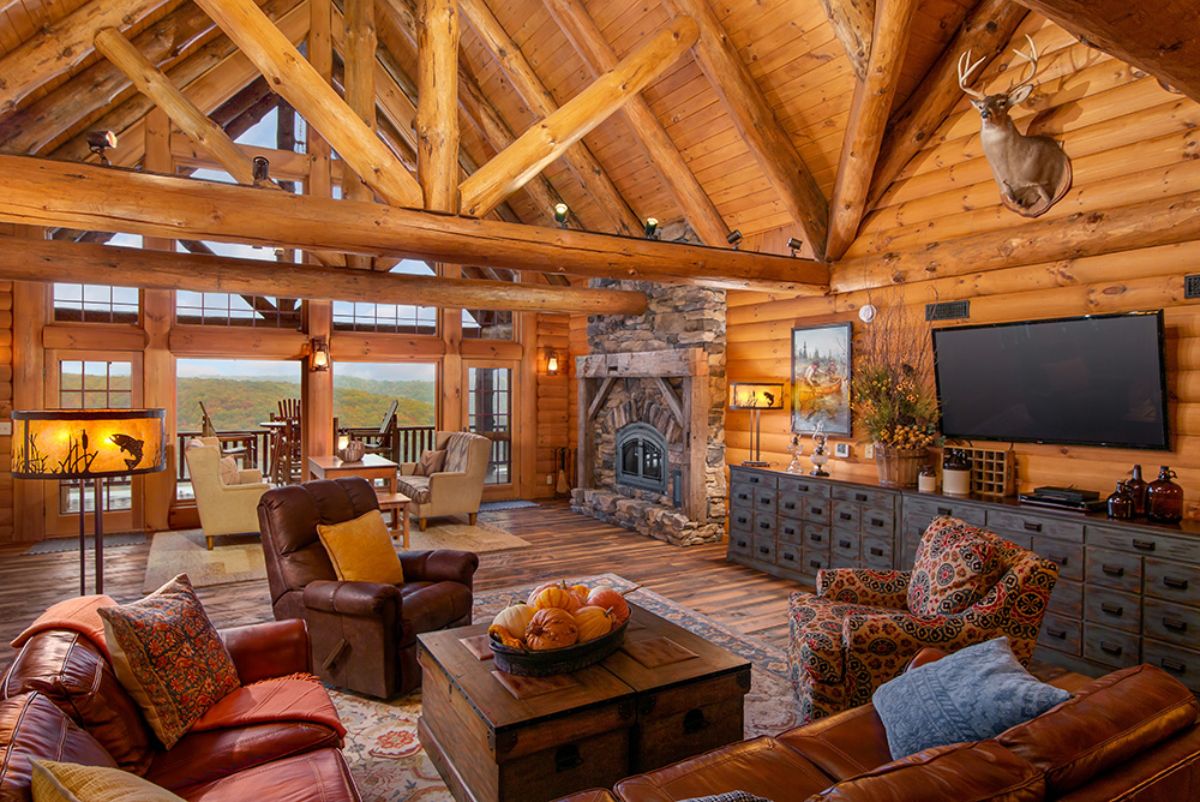 I love that this setup has a little table between the chairs. You could enjoy tea with a friend here, or use this to go over contracts or work with a client or guest. Just so cozy and unique. Plus the views outside are fantastic.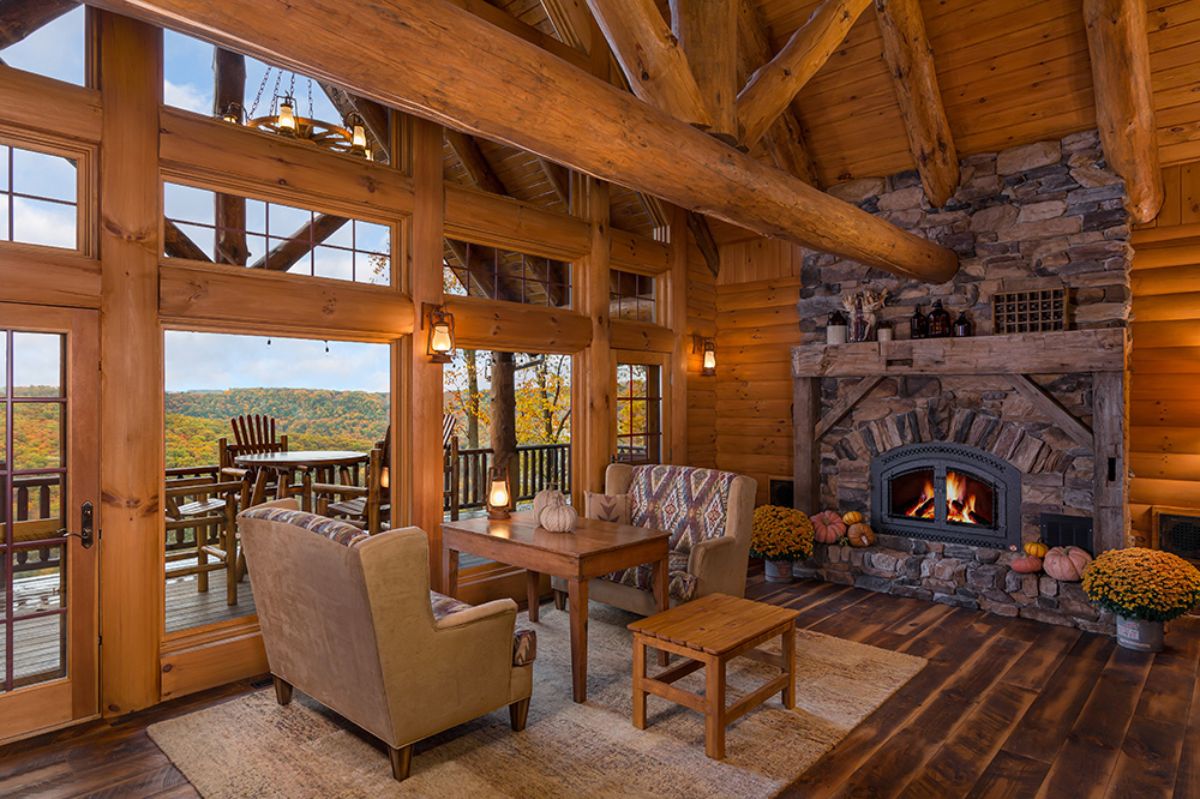 In the kitchen of this home, you find beautiful cabinetry, butcherblock, live edge countertops, stools, and my favorite part, extra-large appliances. In fact, the range and refrigerator are both similar to what you would find in a professional kitchen. That makes this perfect for entertaining guests or hosting parties. The longer countertop that is open makes a great dining nook for breakfast, but is also the ideal buffet for a party!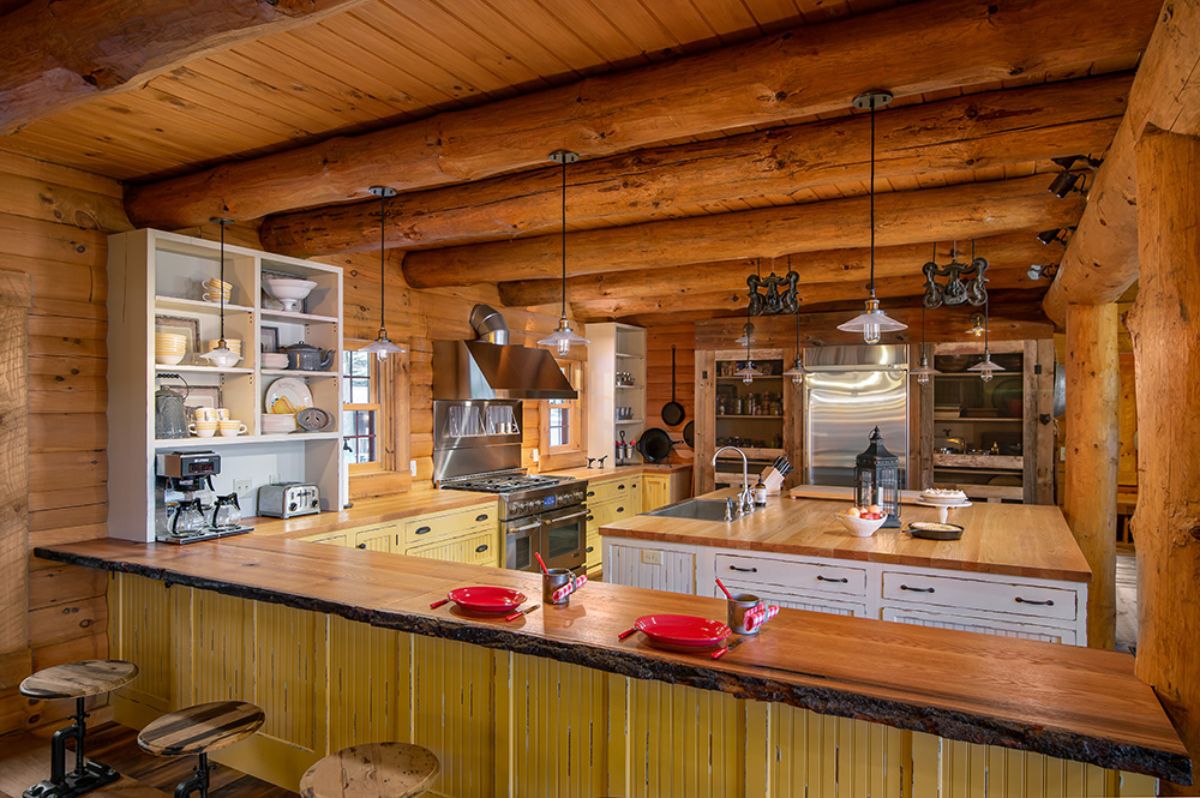 A rustic style is a great addition to these cabinets. They have that country chic look that is common with modern farmhouse style but also works well with the rustic charm of the home.
There is so much space here in this kitchen for preparing meals for your friends and family. Plus, that countertop is ideal for rolling out pastries or kneading homemade bread!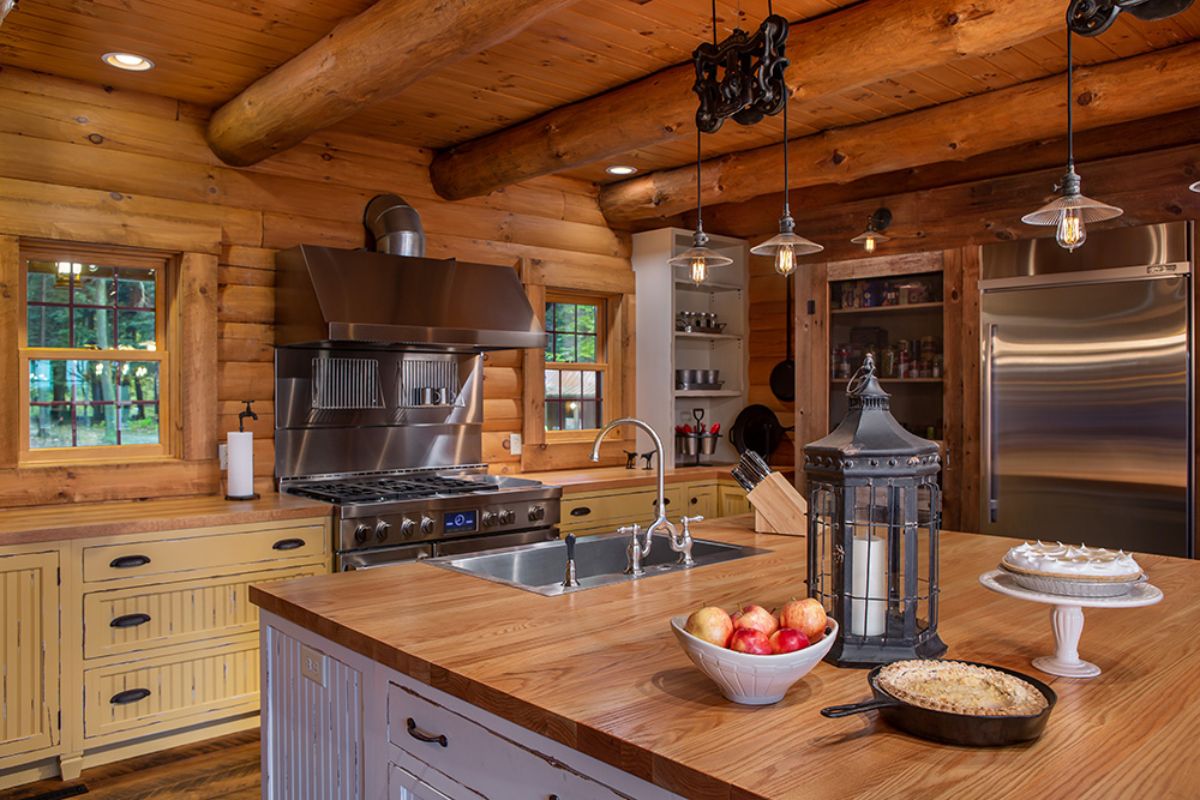 This view is so beautiful! I love the log cabin style with rustic logs inside and outside, and this wall of windows is a personal favorite. So much natural light and of course, the beautiful spaces inside and outside.
That fire pit on the deck is such a huge bonus. The old whisky barrel style fits perfectly into the wood look of this home.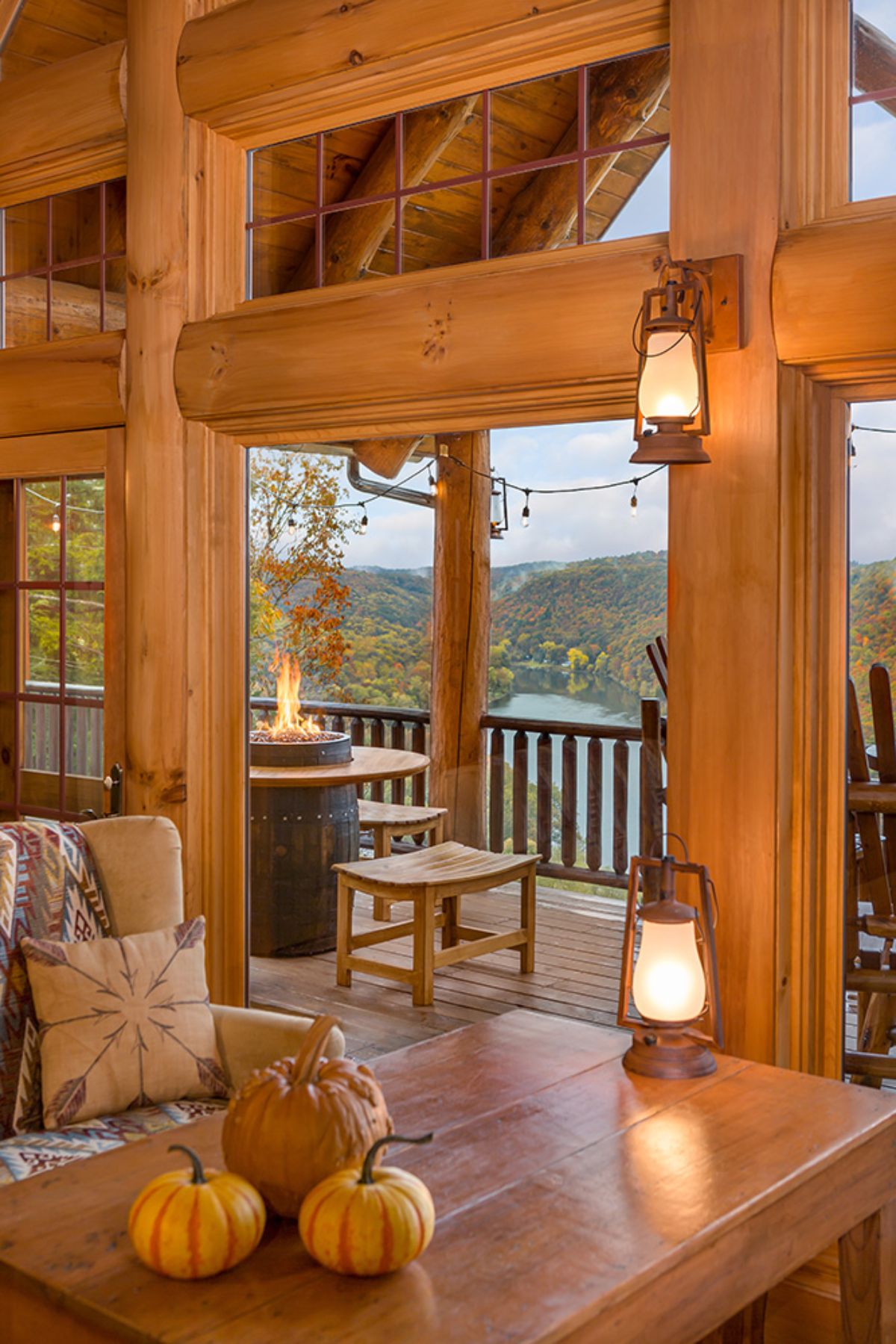 Additional chairs and tables on the decks allow for entertaining easily on weekends. They are also perfect for relaxing with a glass of sweet tea in the summer or a nice cup of coffee on a chilly morning.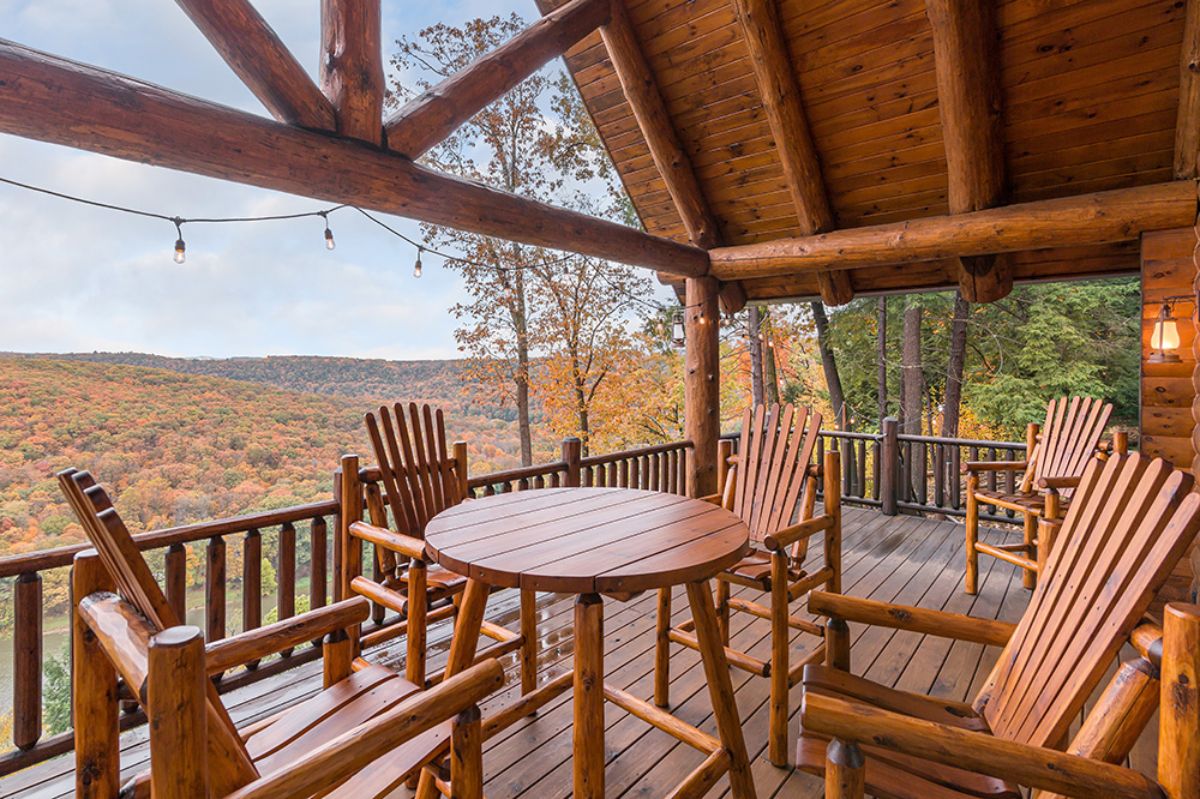 There is even a lovely porch on the ground level with the same table and chairs to extend the deck for more seating if desired.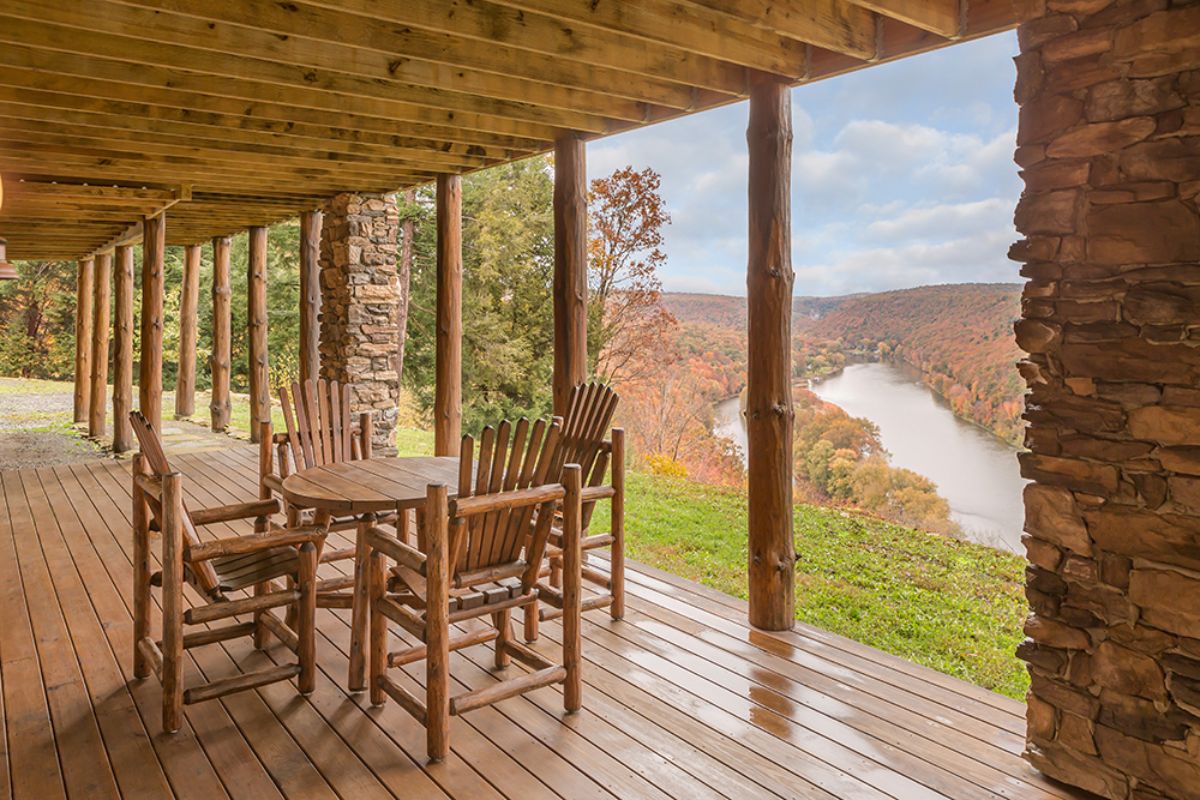 My favorite deck has to be this area with both covered and exposed parts. Seating here includes a picnic table between bench seats with cushions for a comfortable space you can relax with friends for a glass of wine.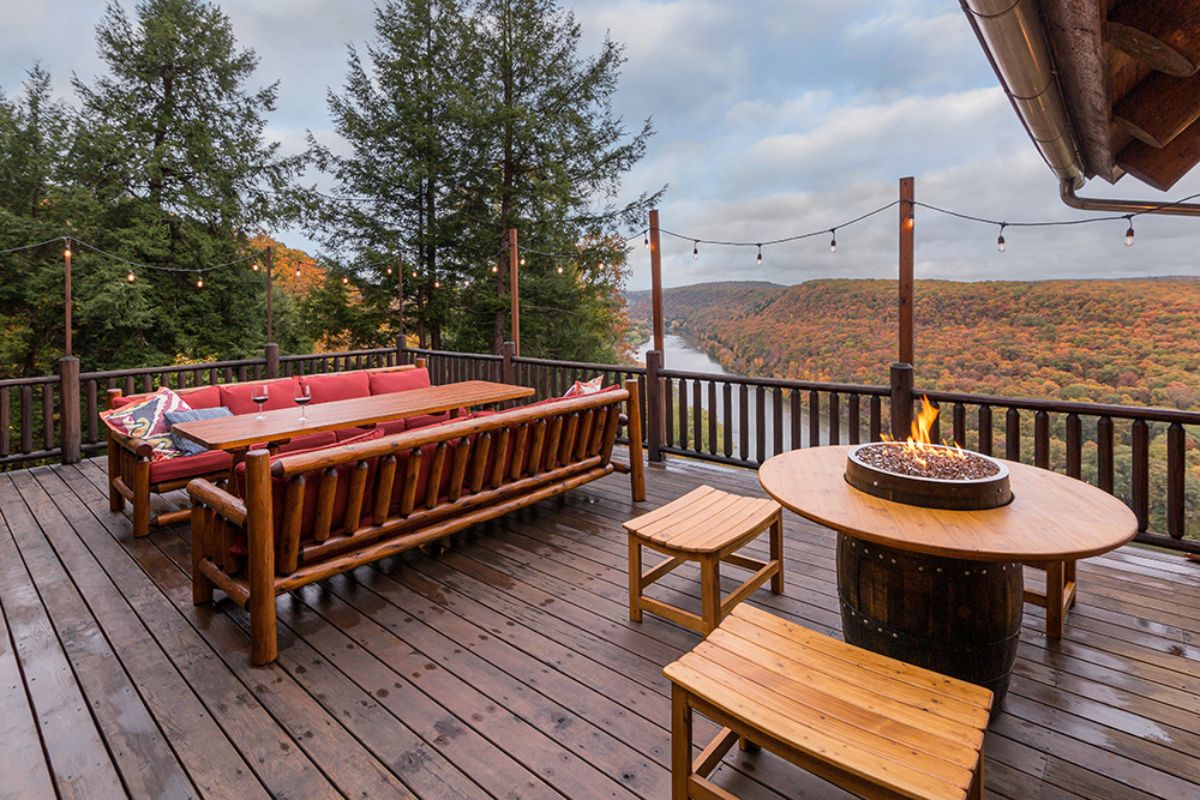 For more information on this and other log cabin builds, check out the Hochstetler Log Homes website. Make sure that you let them know that Log Cabin Connection sent you their way.
More Log Cabin Kits and Tours