If you love the idea of a fairytale-style home but need it to be a bit more modern, then the Brassua cabin is a perfect model to follow. This home features tons of large windows to bring in natural light, and a curved window design for a whimsical style.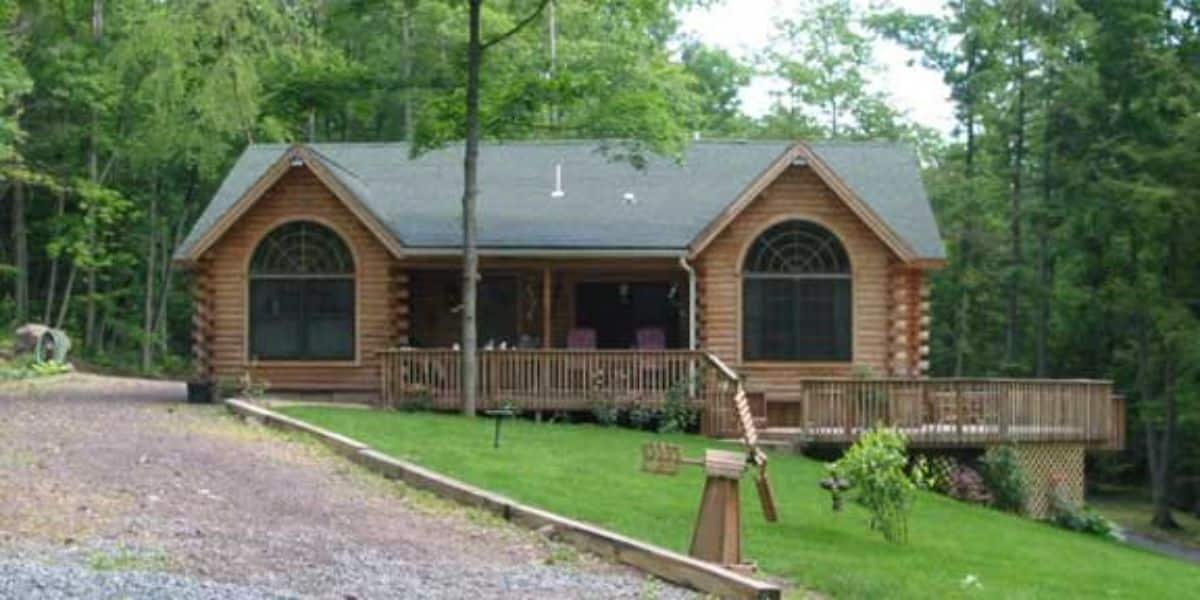 Log Cabin Size
1,550 square feet
3 bedrooms
2 bathrooms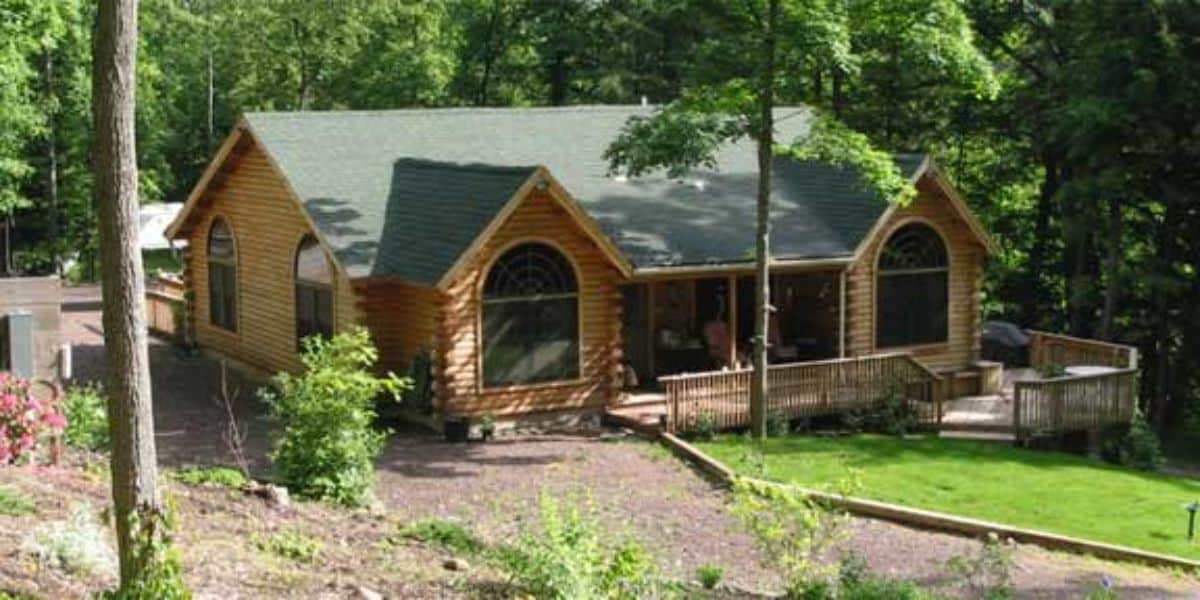 Log Cabin Features
Large palladium windows create a unique fairtyale style that is appealing and functional for extra natural light.
High vaulted ceiling opens up the space making it feel larger than the square footage shown.
Covered porches and open decks on both sides give you plenty of space both inside and outside for relaxation.
An open floor plan allows the living room, dining room, and kitchen to flow together seamlessly.
While this home doesn't show a finished basement, the location and build definitely allow for that addition. If you are building on a hill or desire a basement, it's an easy addition that can expand the square footage and allow for additional guest quarters or a master suite on a separate floor.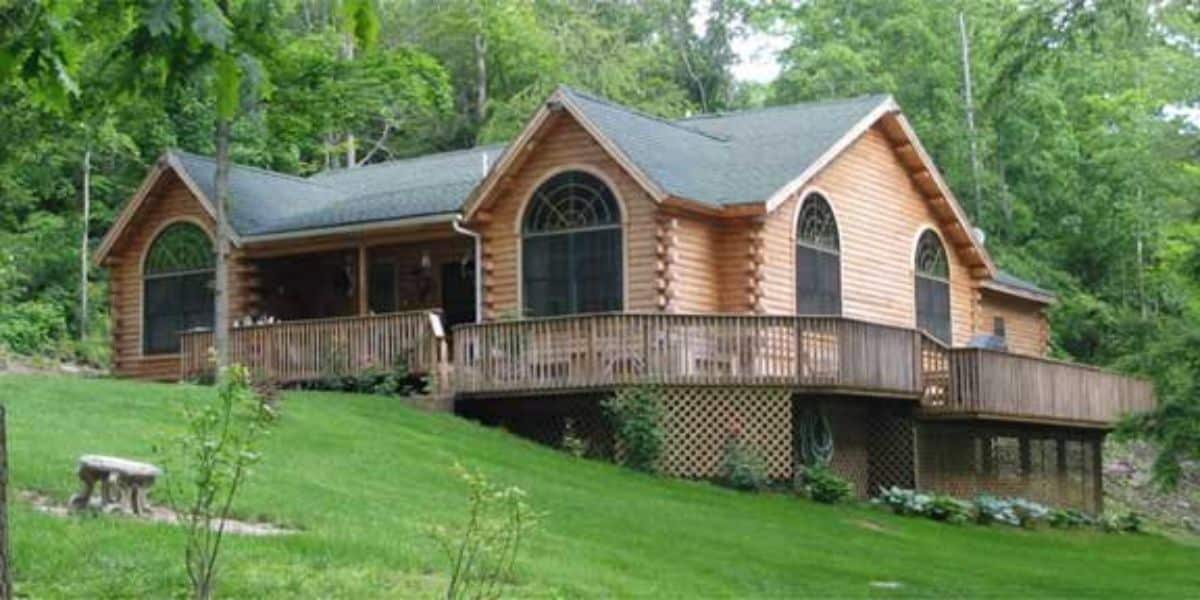 Inside the home, you will fin natural wood walls and exposed beams along with a sturdy tile floor. You can update your own build with wood flooring, carpeting, or a different tile if you prefer.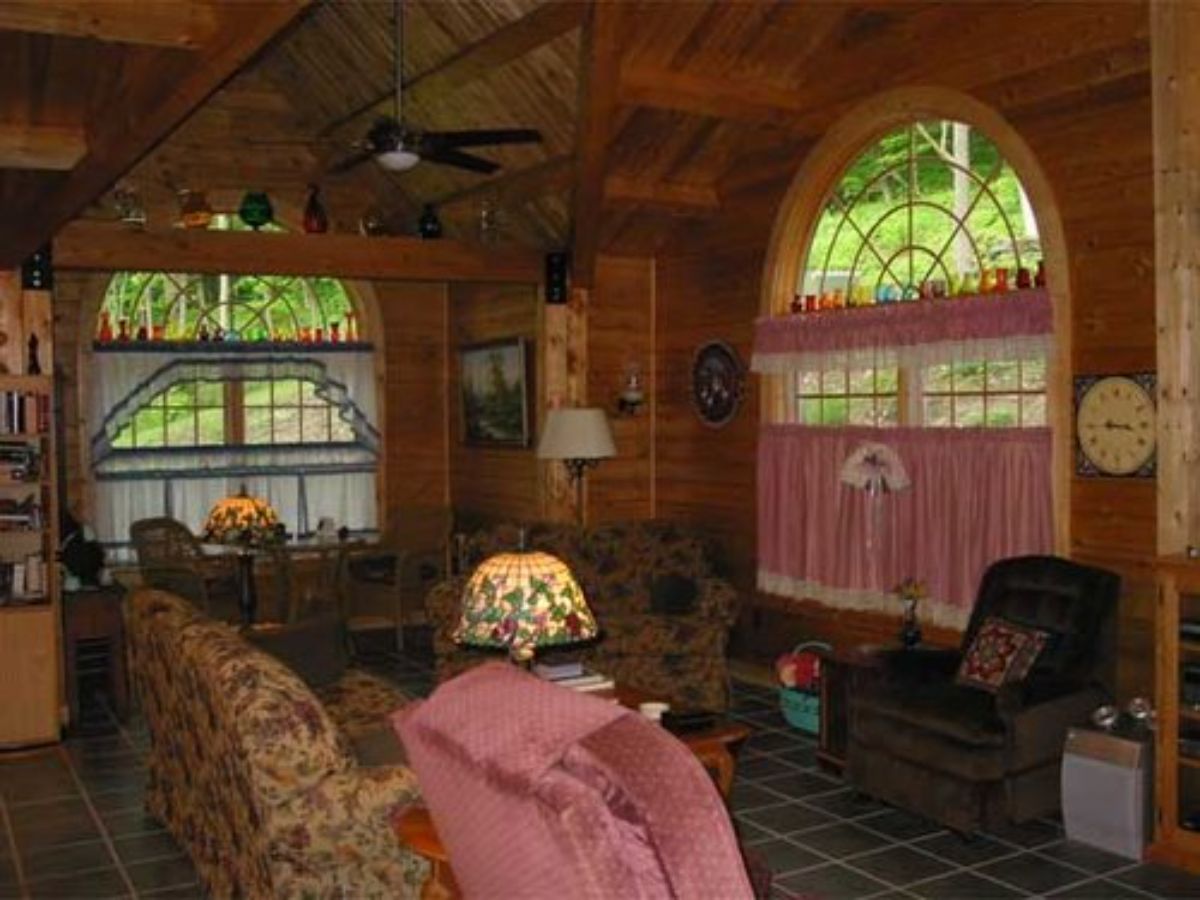 One of the best parts of this home is those windows. A few curtains add privacy, but you will love taking advantage of the sunlight that comers from them. This, along with the randomly placed ceiling fans and fixtures can turn the home into a well-lit palace after dark.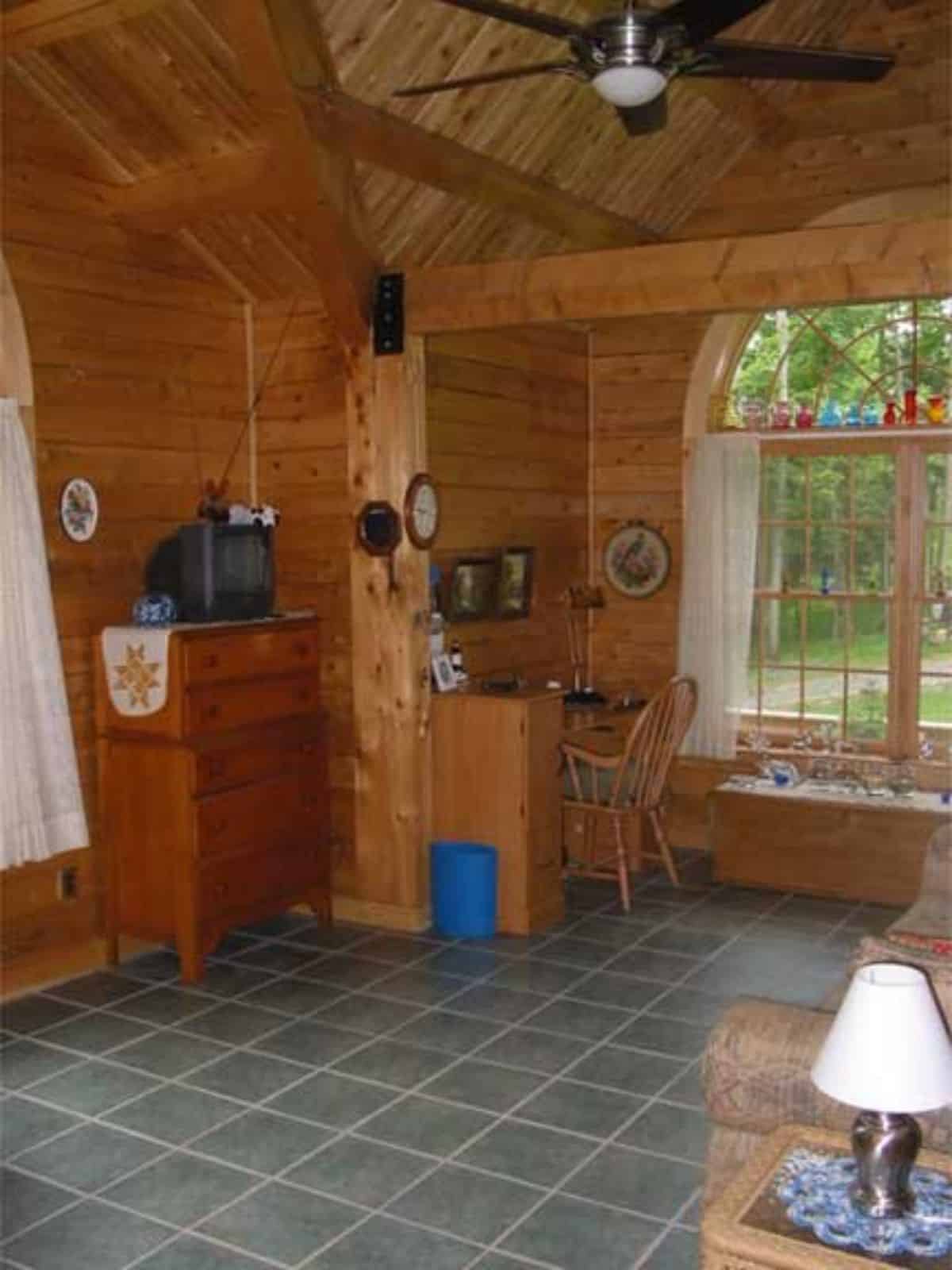 I love the natural accents of the riveted panels along each beam. This definitely adds to how rustic the home feels without distracting from the natural beauty of the wood.
The open floor plan has the living room and chairs with a television just inside the front door. To the left of the image below, you see an area that is perfect to house the bedrooms and bathrooms. You'll also note the corner of the kitchen with a refrigerator in the foreground and a dining table in the lower right corner.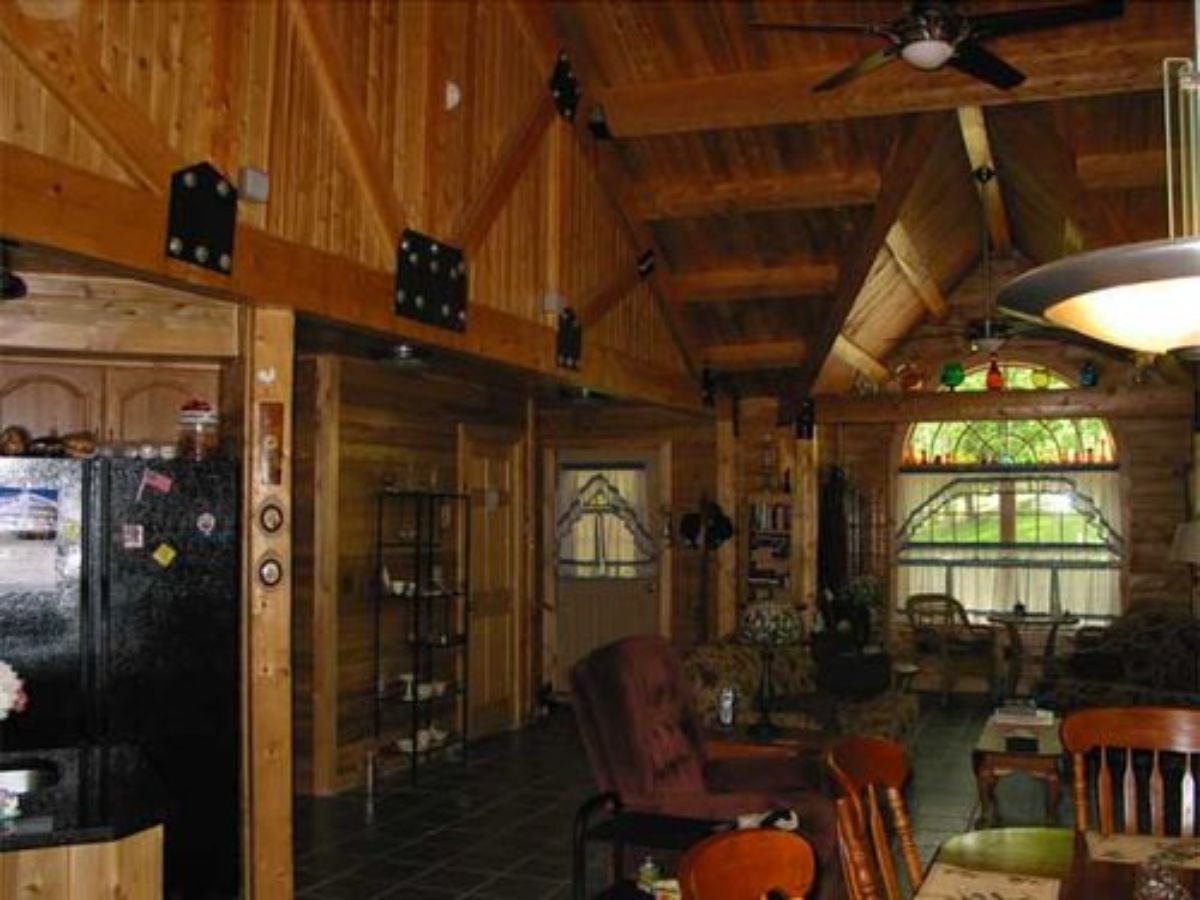 This main floor space isn't as large as some, but it still has room for everything you need. A few adjustments can create a more unique space for your own preferences. While not shown, you could easily include a wood stove or even a fireplace with a few minor adjustments. The coziness of this home is the real appeal.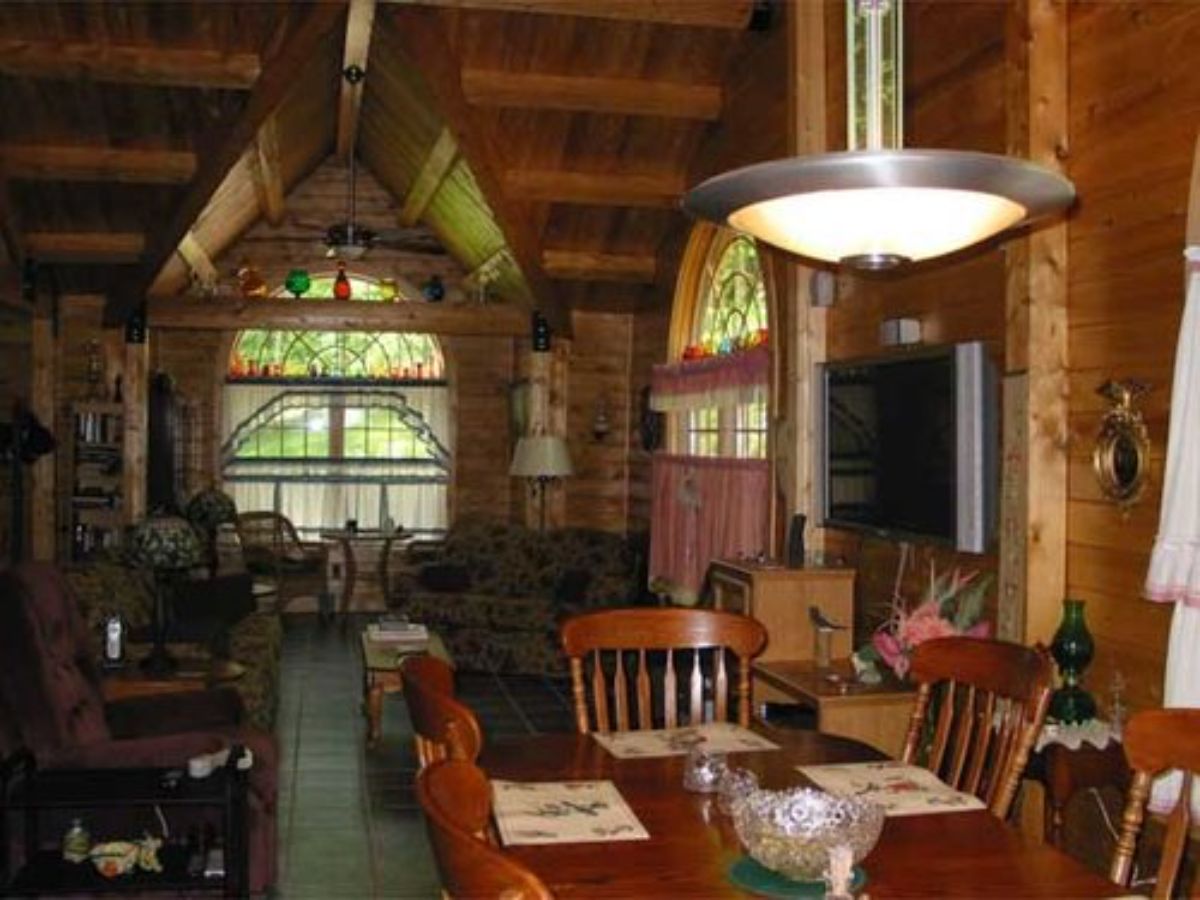 In the corner of the main floor is a comfortable kitchen with an island bar in the center. Tons of storage cabinets here allow you to keep all of your pantry supplies nearby alongside your cookware and dinnerware. It's a comfortable space that since open to the rest of the room, is ideal for use when entertaining.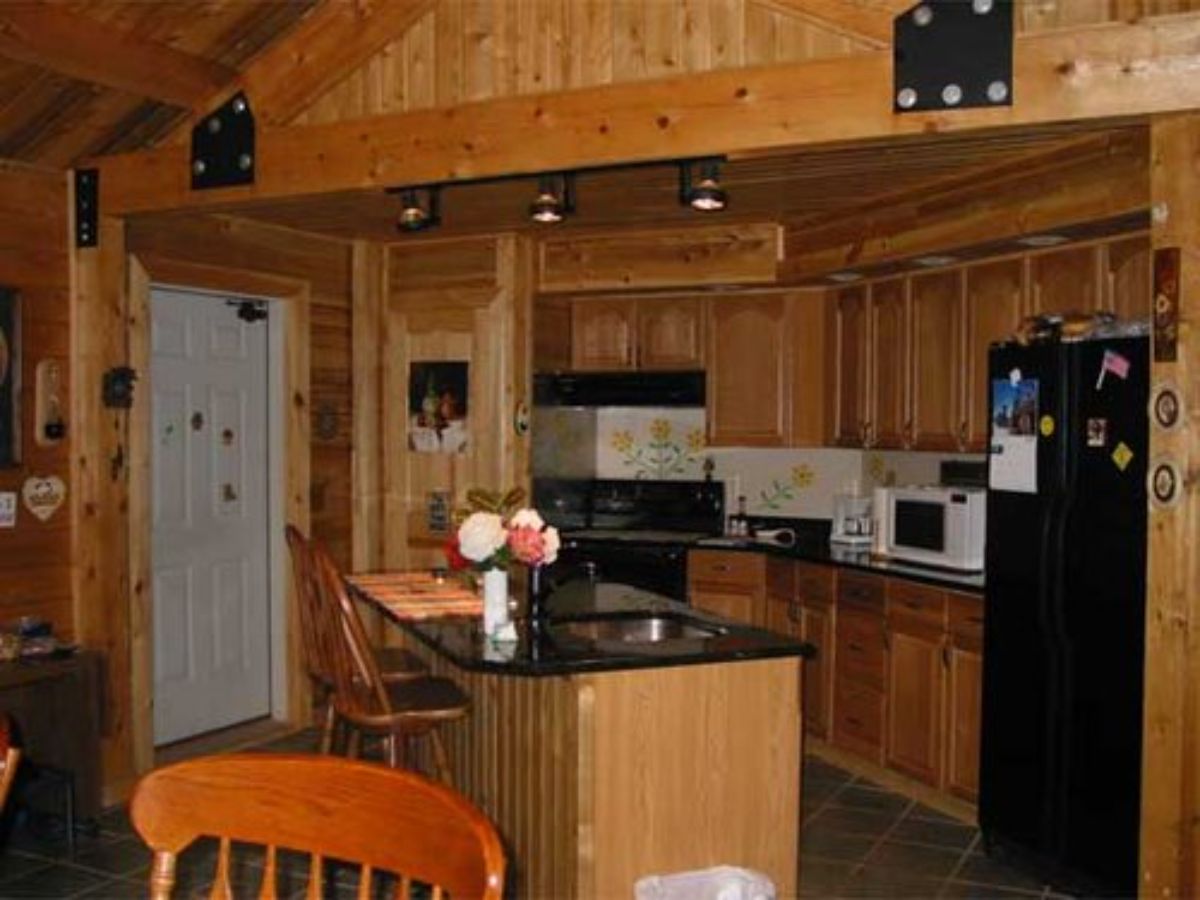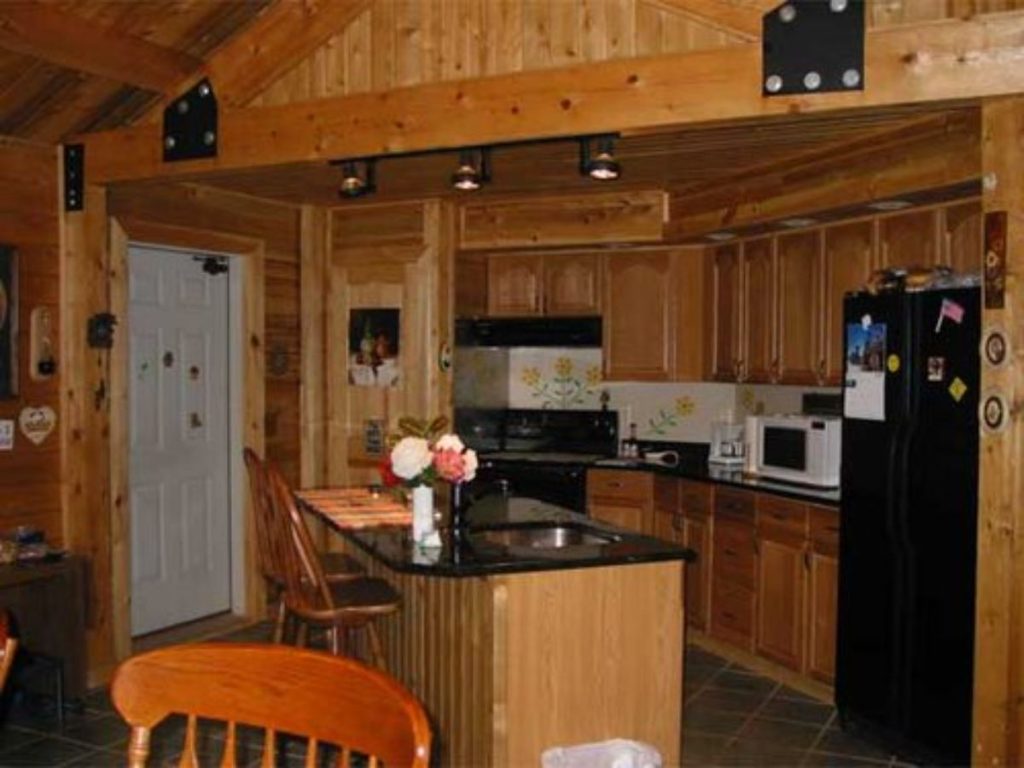 For more information about this and other builds, check out the Moosehead Cedar Log Cabins website. You can also find them on Facebook with regular updates. Make sure that you let them know that Log Cabin Connection sent you their way.
More Log Cabin Kits and Tours