Southern Comfort is a great name for this sprawling ranch-style log cabin. Gorgeous home with high sloping rooflines, private bedroom balconies, wrap-around porches, and tons of room for the family.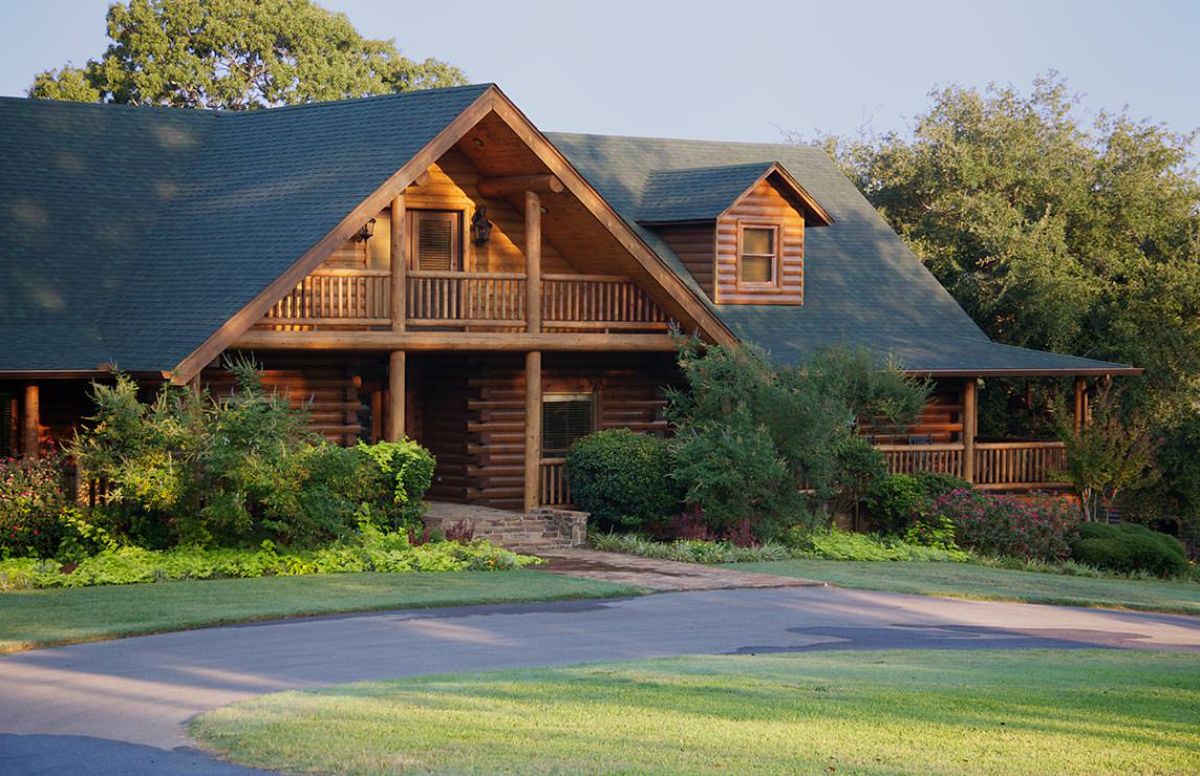 Log Cabin Size
5,145 square feet of living area
4 bedrooms and 4 bathrooms
8,223 square feet of total area under roof
Main Floor:
3,542 square feet of finished living space
1,966 square feet of covered porches
676 square foot garage
Second Floor:
1,603 square feet of finished living space
192 square feet of blacony
244 square feet of attic storage above garage on main floor
Log Cabin Price
Constructed home shell starting at $408,200. This price includes the full materials package plus the costs of construction and labor and depending upon the location, includes the foundation for the home.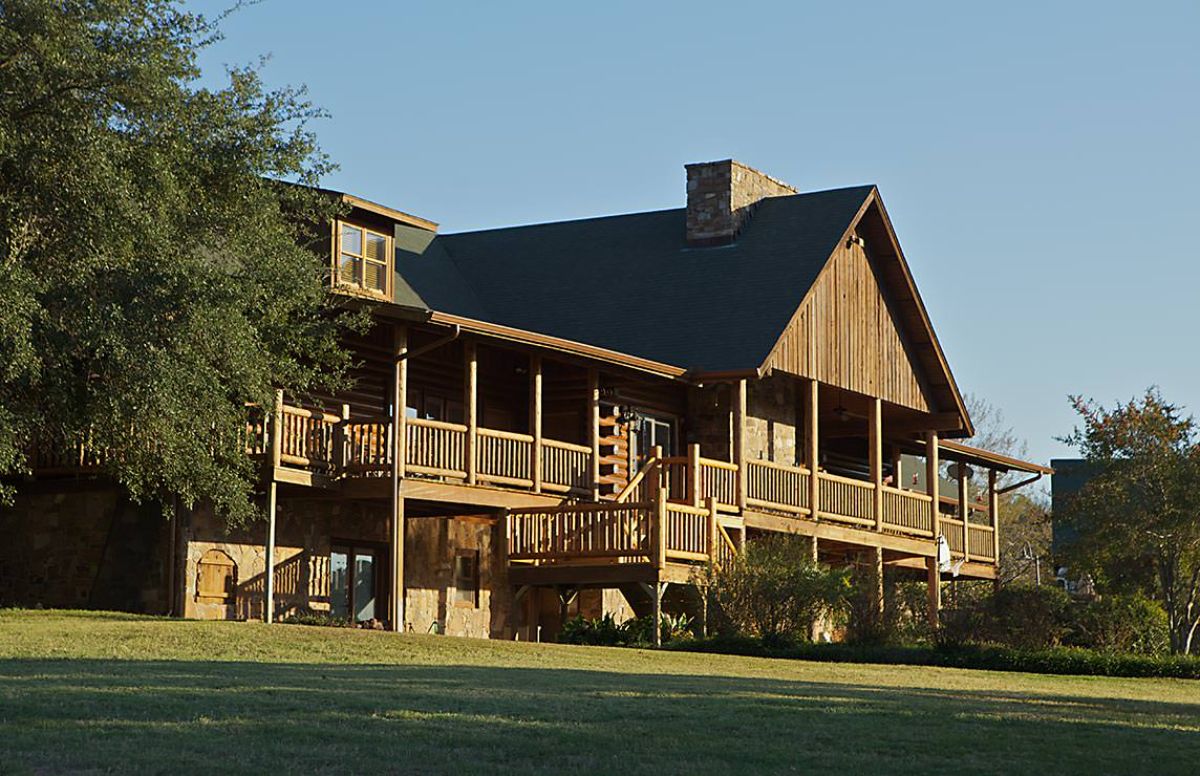 This particular location also includes an extended patio with a pool behind the property. The multiple floors and balconies with porches and decks make this a great family gathering space.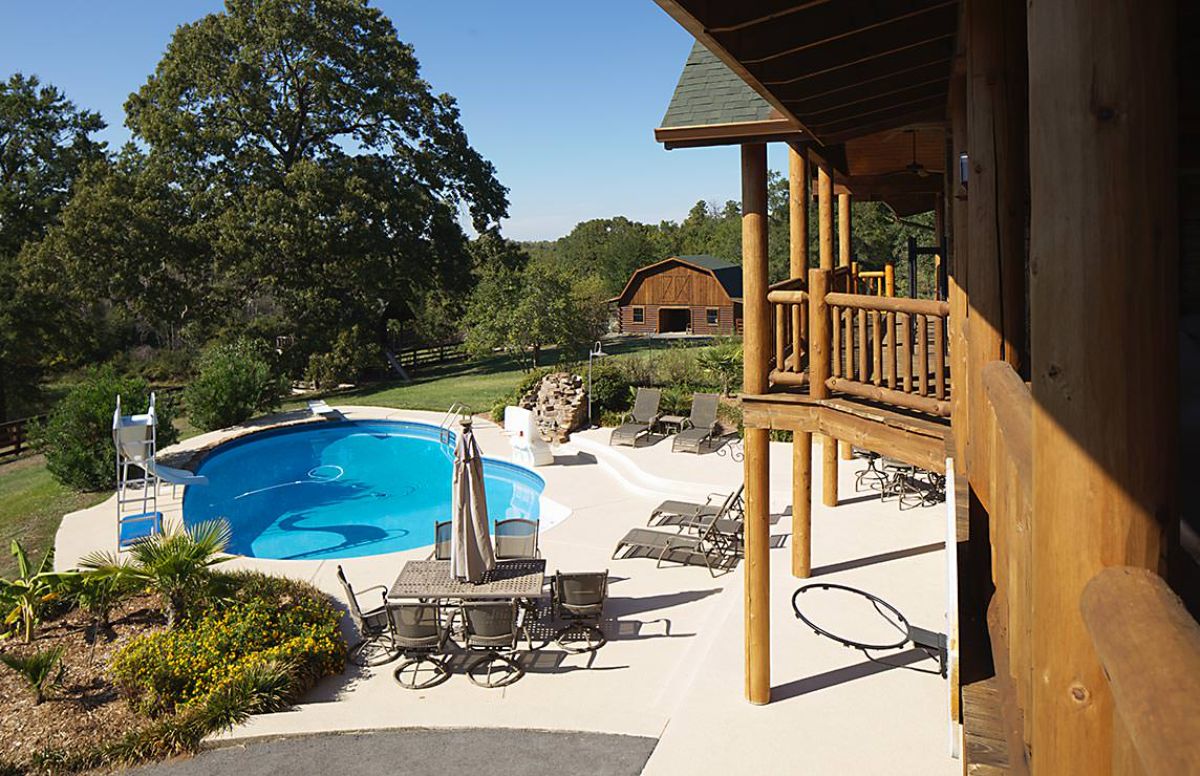 One of my favorite parts of this home is that the construction is so well done with real log exterior and railings.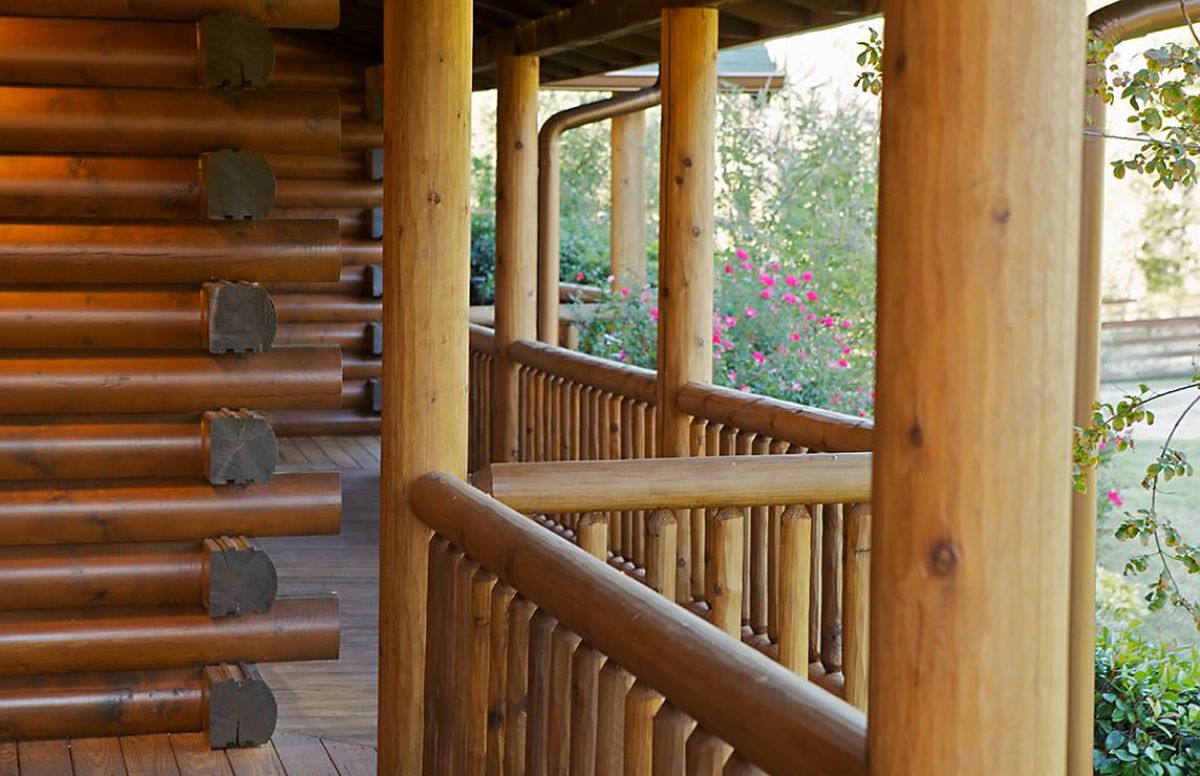 Inside the Southern Comfort cabin, you are greeted by a large open living space with a kitchen and dining room on the main floor. A master bedroom is also found on this level with additional bedrooms on the second floor.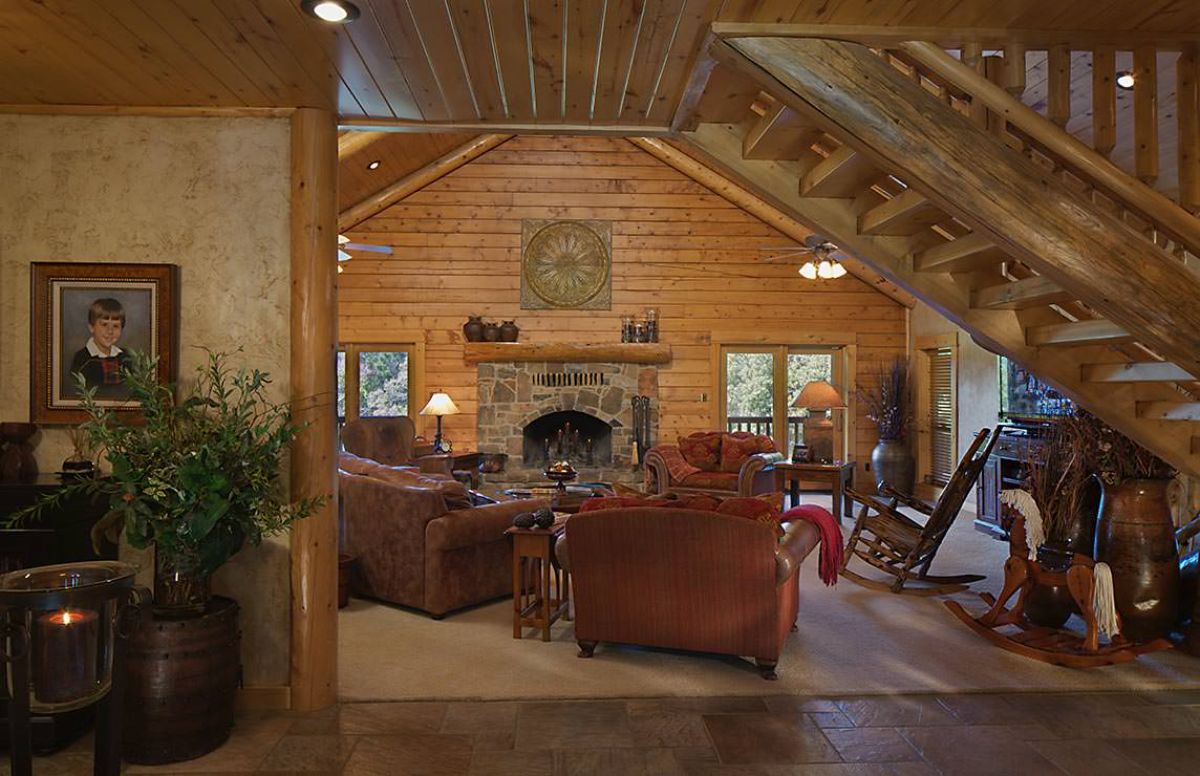 The living room is in the center of the home with a stone fireplace on one wall and a large open pace for sofas and chairs to relax and enjoy time with family. Off one side of the living room are the kitchen and a home office. On the opposite side of the home is the master bedroom.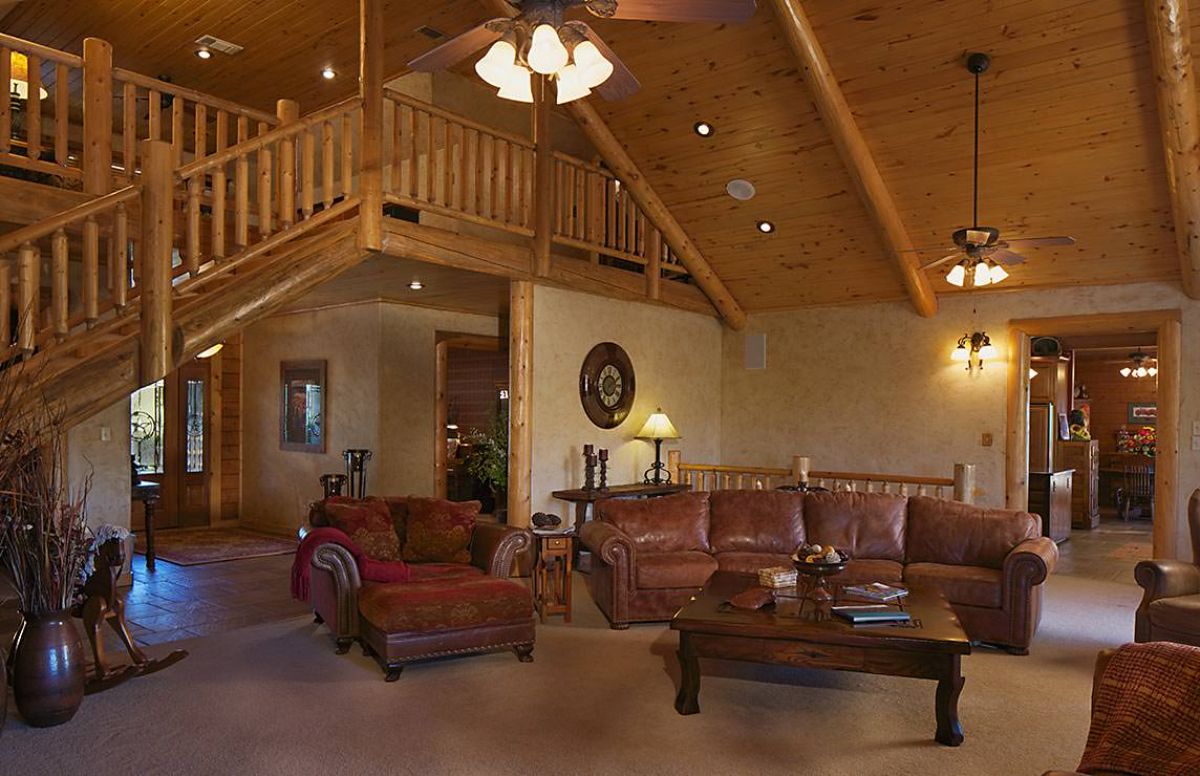 I love this view from the loft looking down into the living space. It gives you a better idea of the open space and layout of the room, plus shows the doors on the back side of the room leading off to the balcony.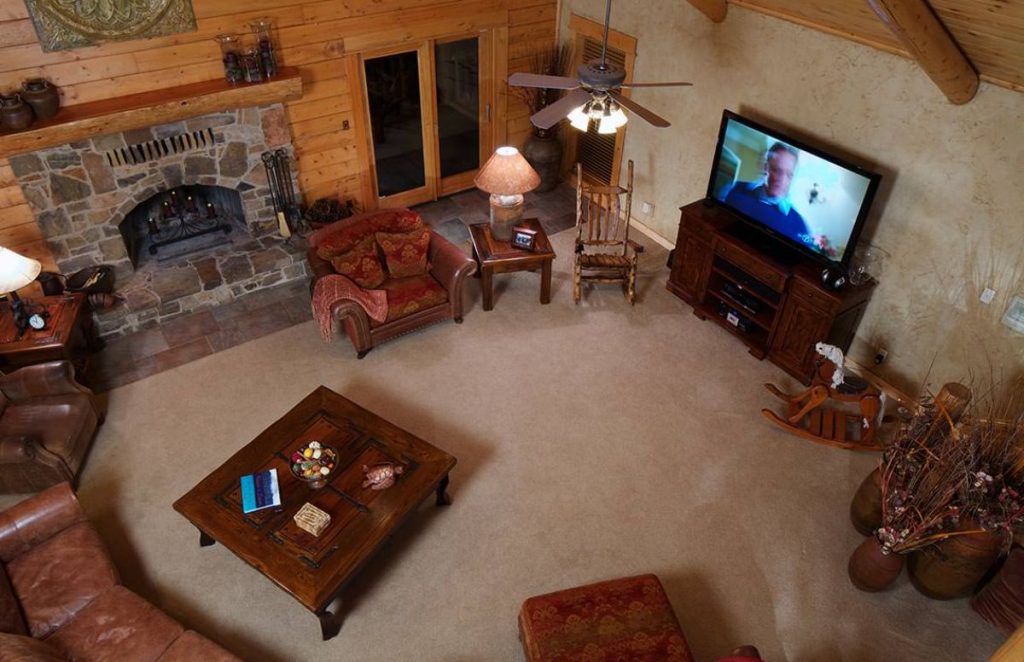 One of the things I love most about this home is that there are multiple spaces for a home office or library. Just inside the entry is this open space with a desk, printer, and shelving. It's a nice little family computer nook or open office.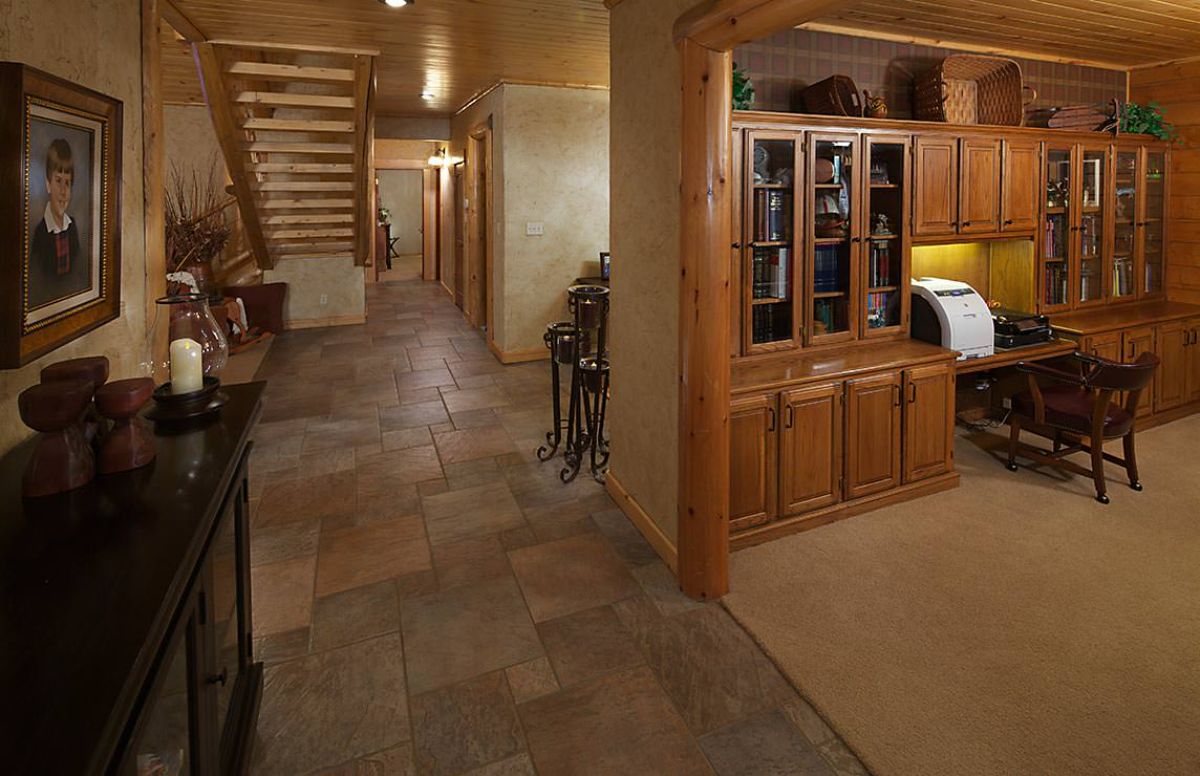 In another area of the main floor is the second office space with a bit more privacy. I love the old roll-top desk here and those gorgeous bookshelves!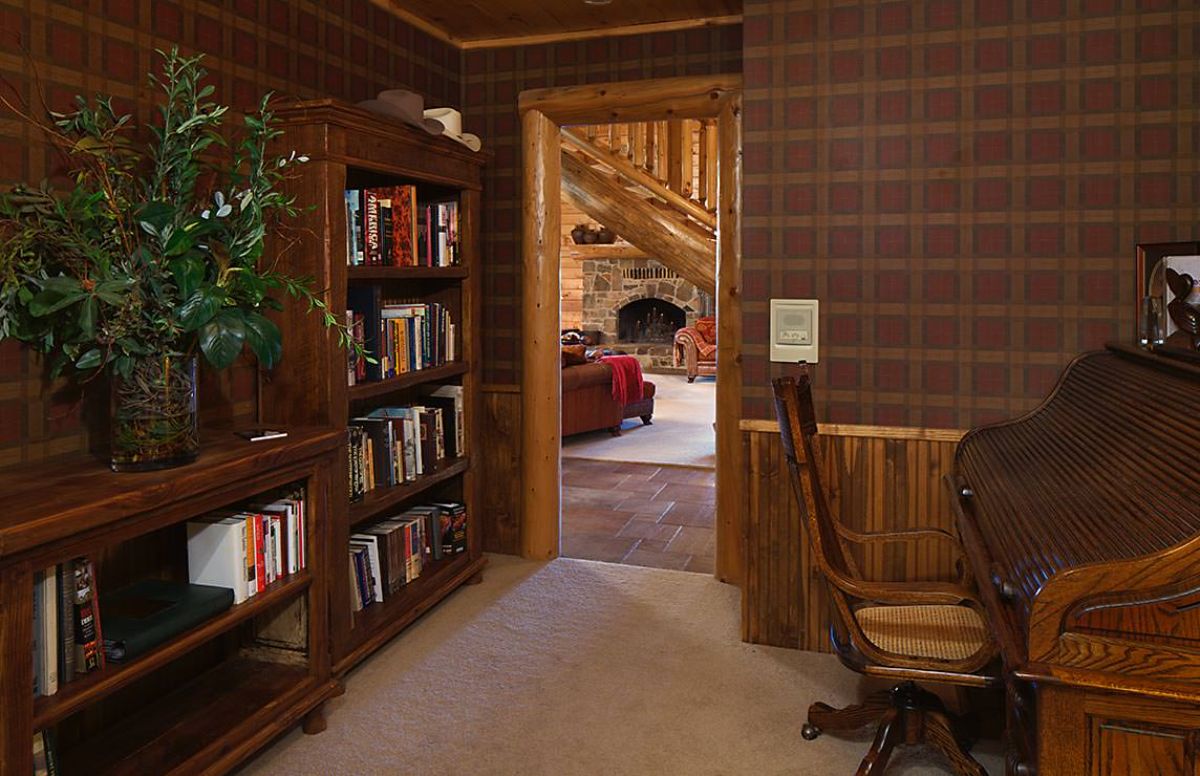 This kitchen is a favorite with tons of room for storage and a few unique additions you don't find in all homes. The first thing I noticed was the storage spaces on the end of the island for dry goods. So uniuqe! The next thing that popped out was the wall of shelves by the refrigerator juts for cookbooks! I love this!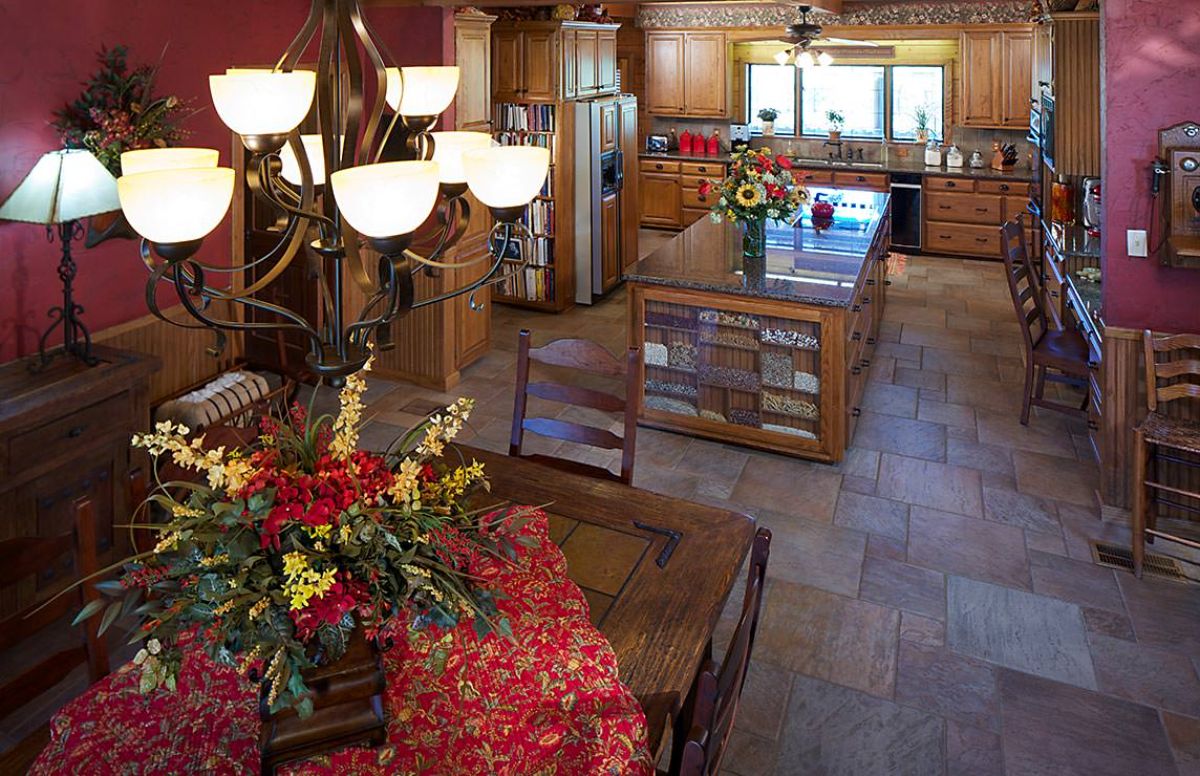 Plus there is a small desk in the kitchen as well. This could be used for working on various recipes, or as another home office or planning space. So handy!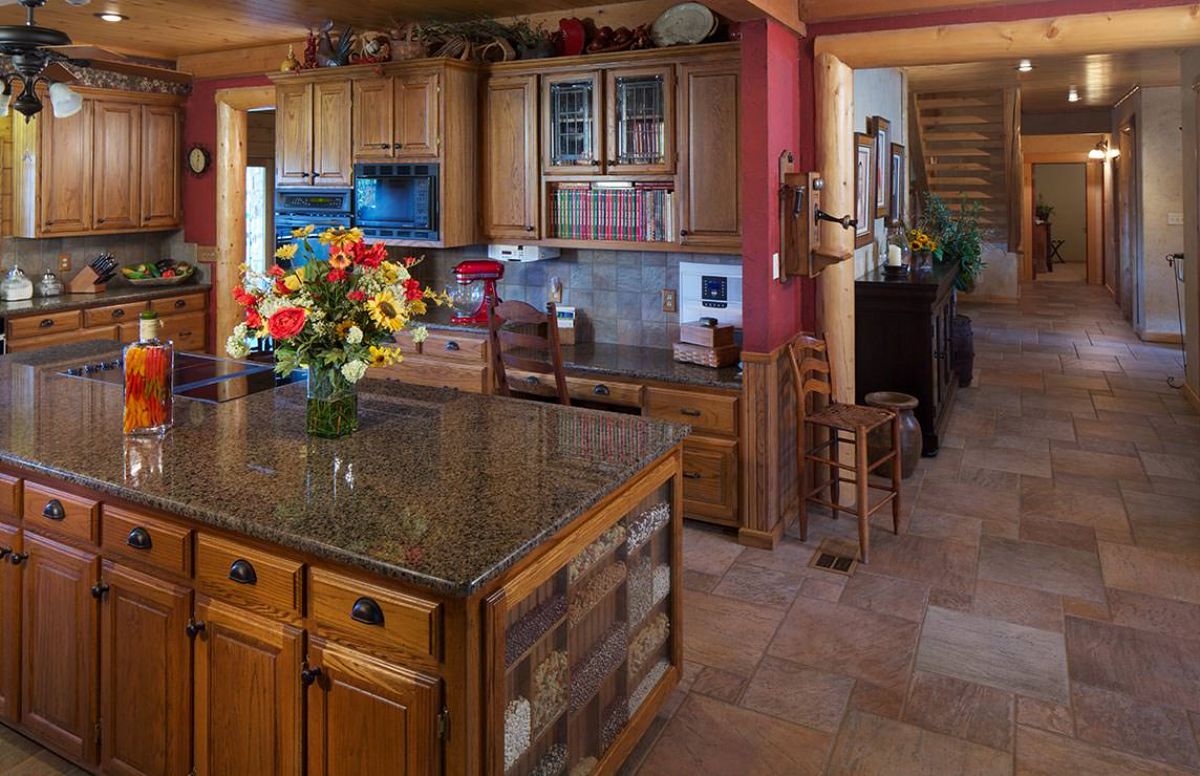 Of course, the kitchen itself is well laid out with ovens, microwave, and stovetop all near each other and tons of counter space for food preparation.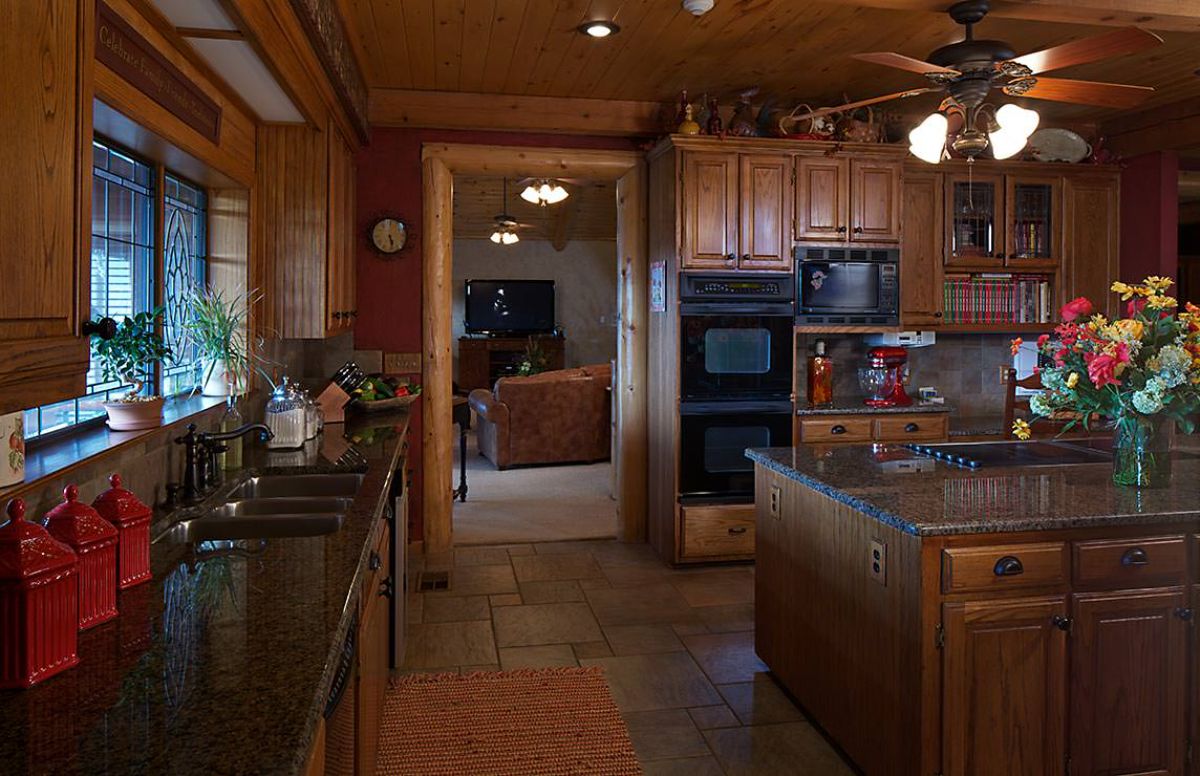 I love that there is not just a more formal dining table, but also this little breakfast nook. So cozy and perfect for a family meal on a weeknight or your morning cup of coffee.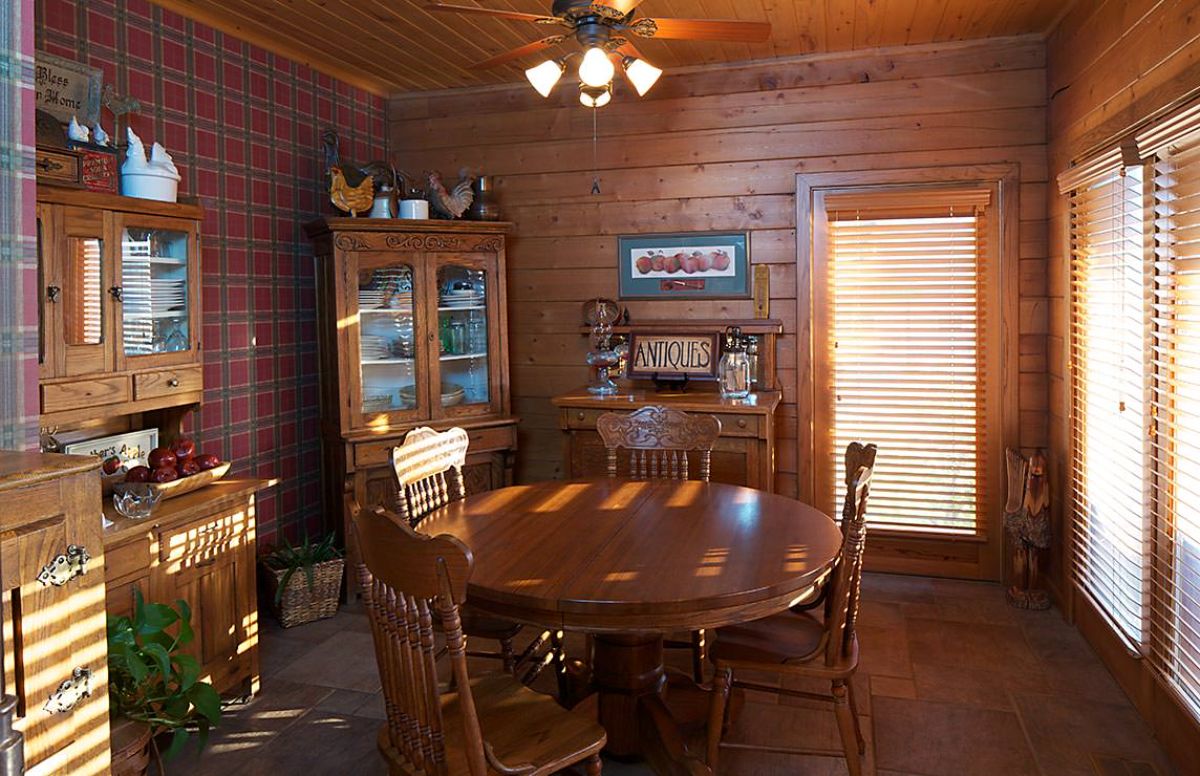 Of course, this home also includes this extra-large private laundry room. I love the extra cabinets pus the countertop that makes folding clothes so easy!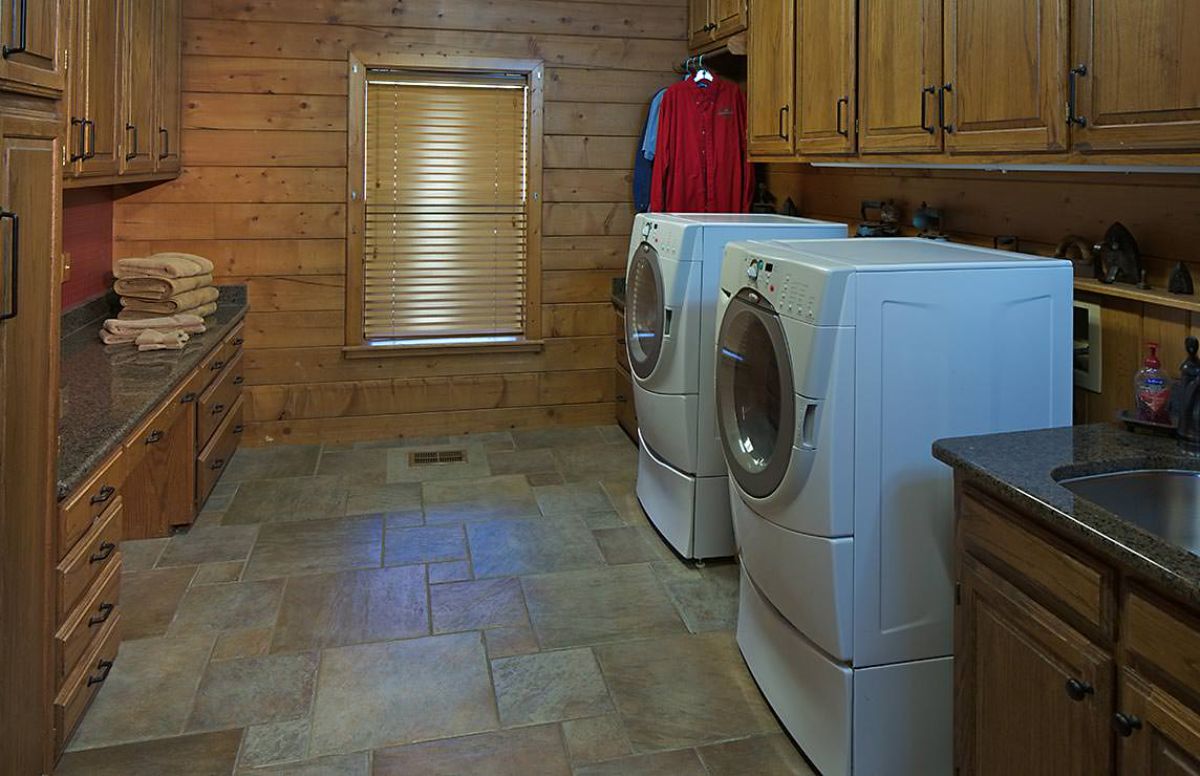 The main floor master bedroom space has plenty of room for a large bed, storage, and these views out the window are spectacular.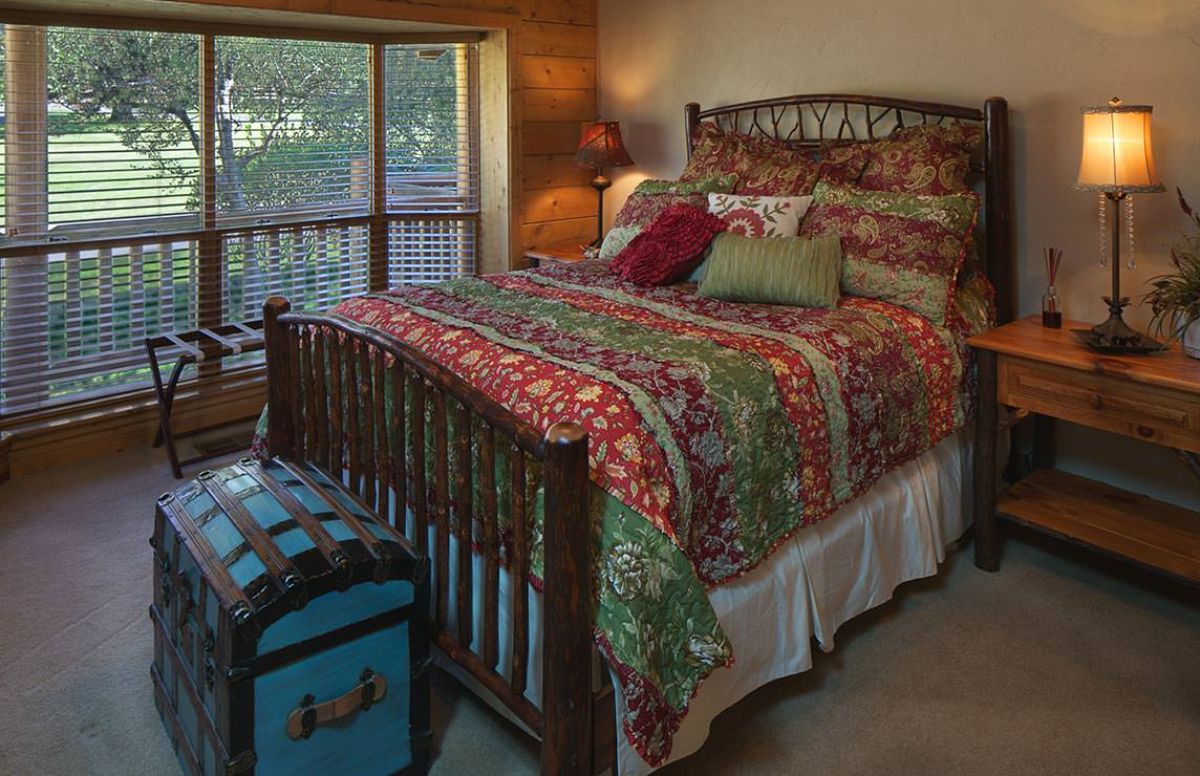 It looks out over the main floor but is also tucked away on one side so private enough to not feel like you are exposed.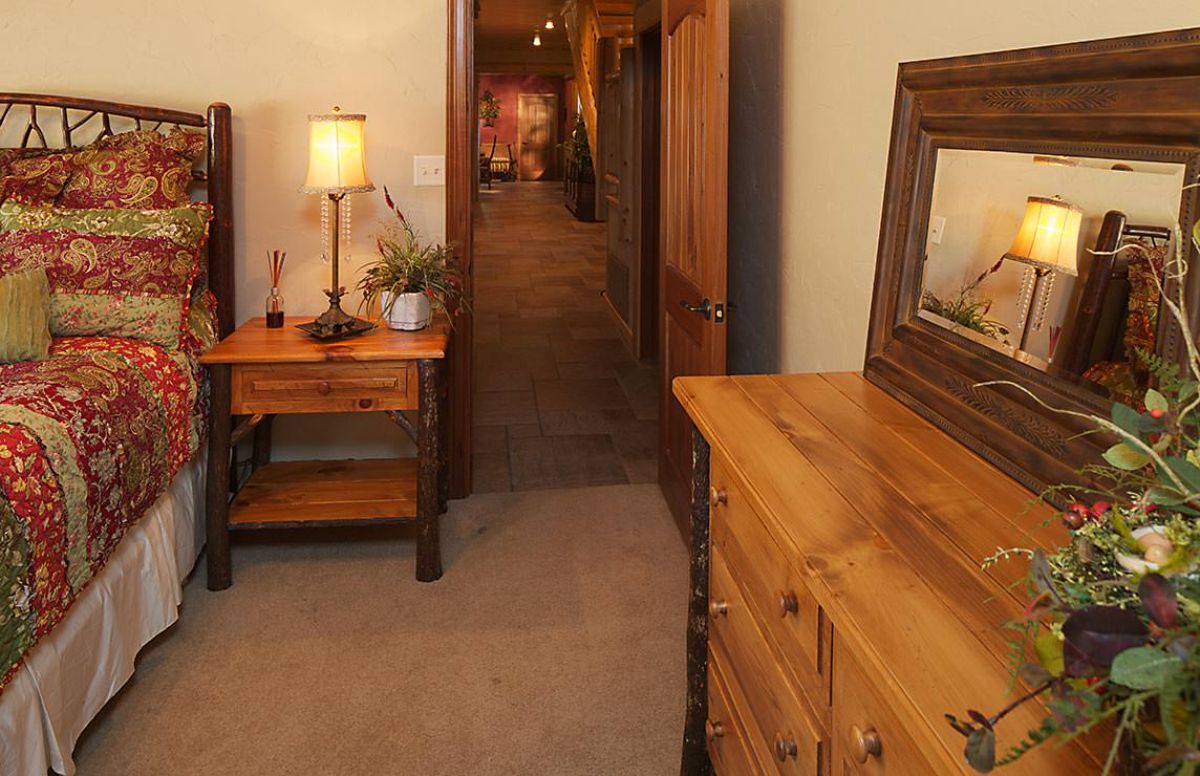 It's the bathroom that is really the show stopper here. NOt only does it have a custom tiled corner shower, but this soaking tub is a huge bonus. Plus check out all of that storage! I love the beautiful stonework too. A lovely master bathroom.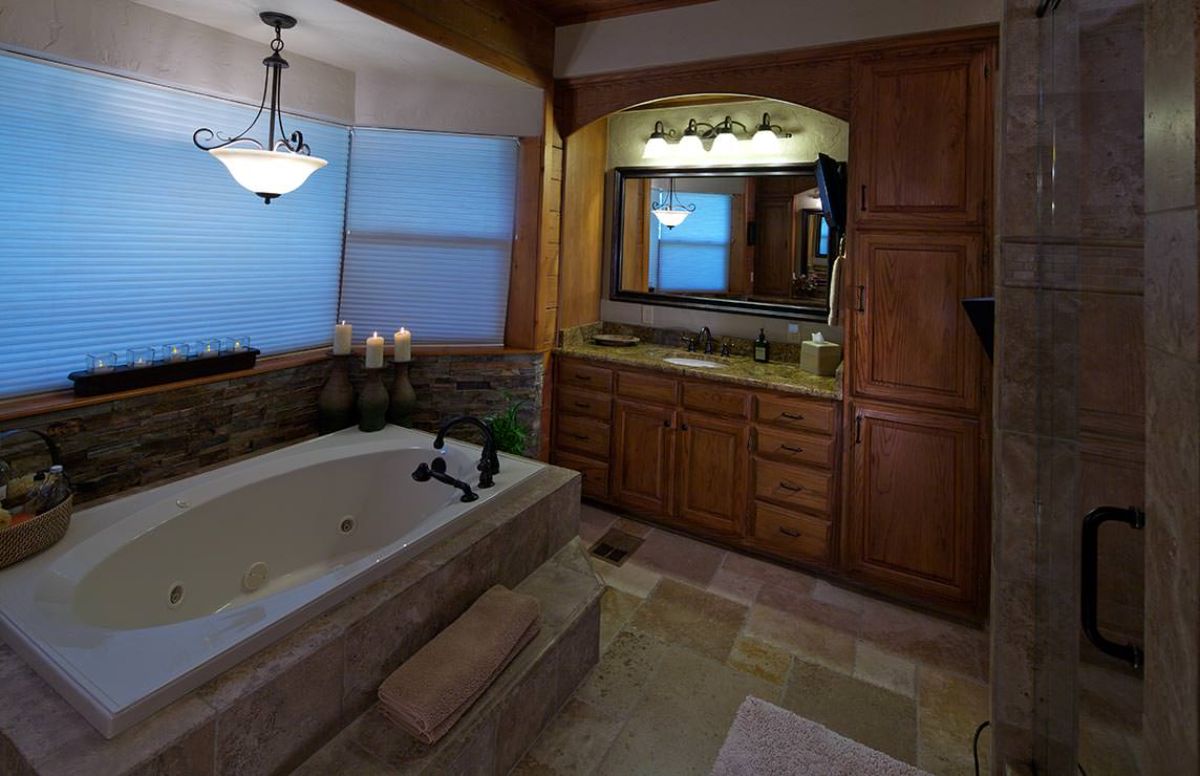 Upstairs is another open living space that is a great nook for playing games, reading a good book, or even watching a movie. Bedrooms on both sides make it a perfect family home.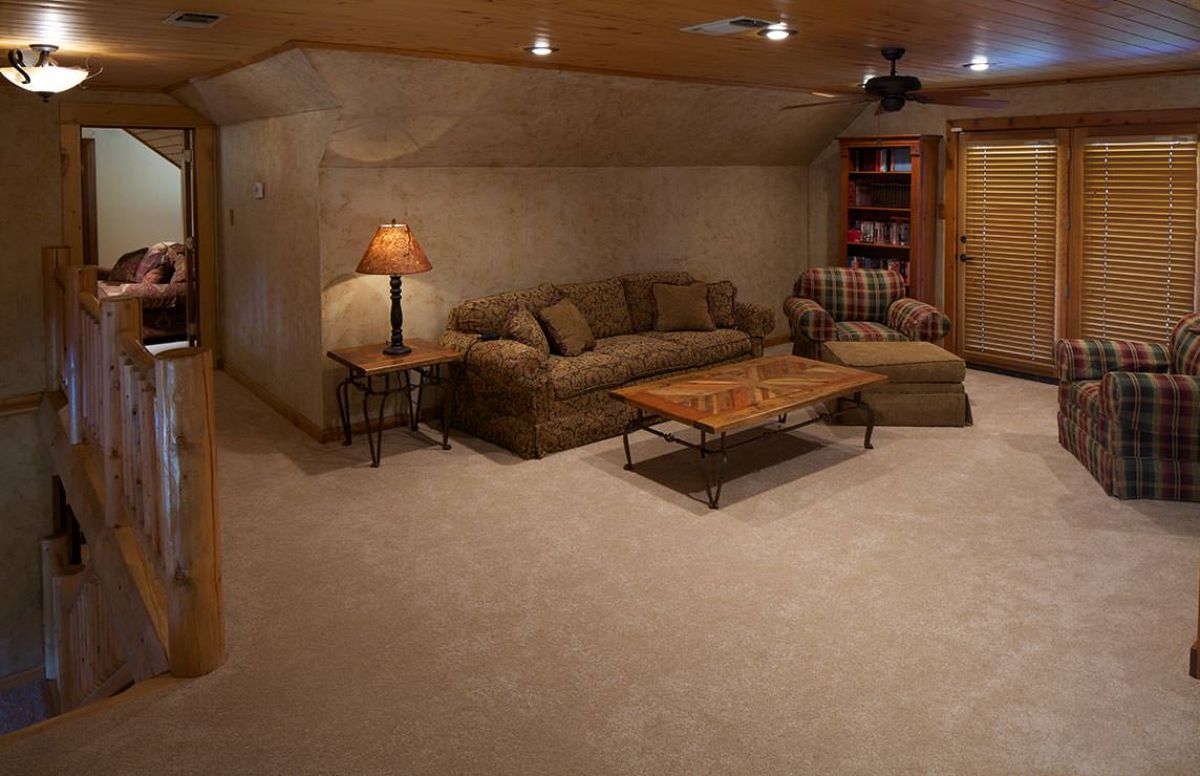 These bedrooms also have private access to balconies for great views and a lovely place to relax.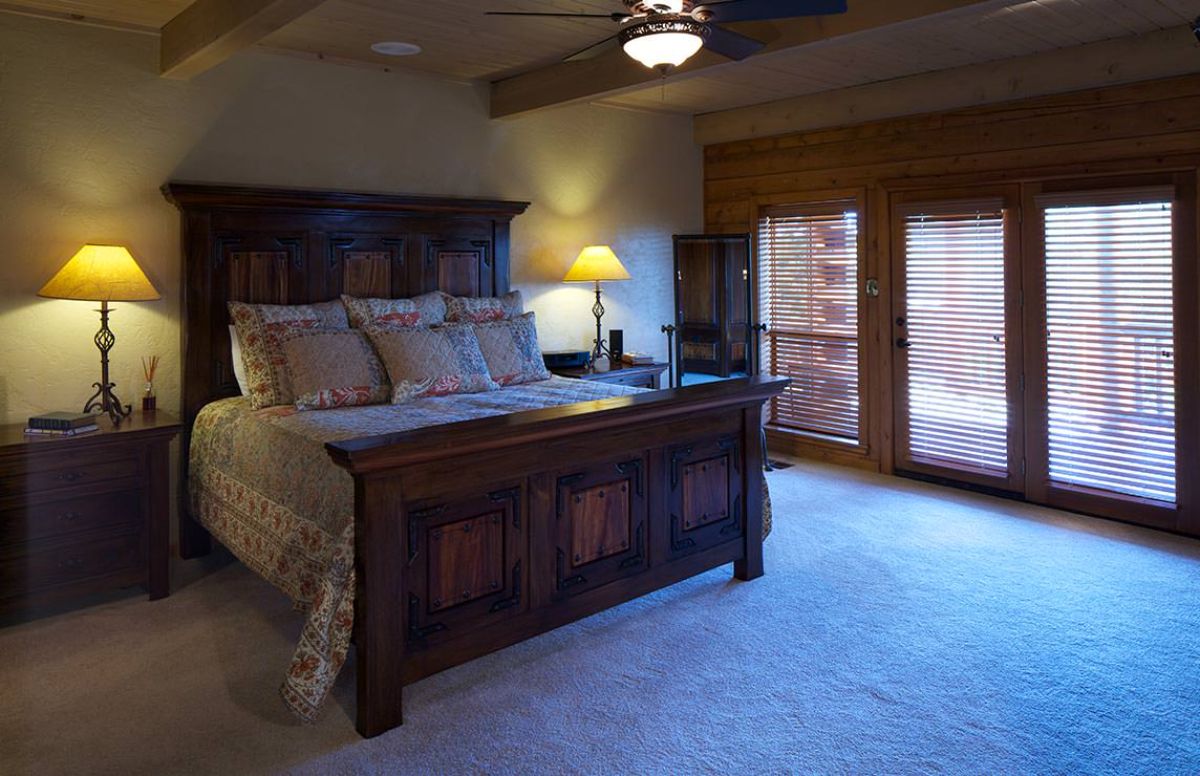 And the bathrooms here are just as lovely with the same quality you find in the master suite.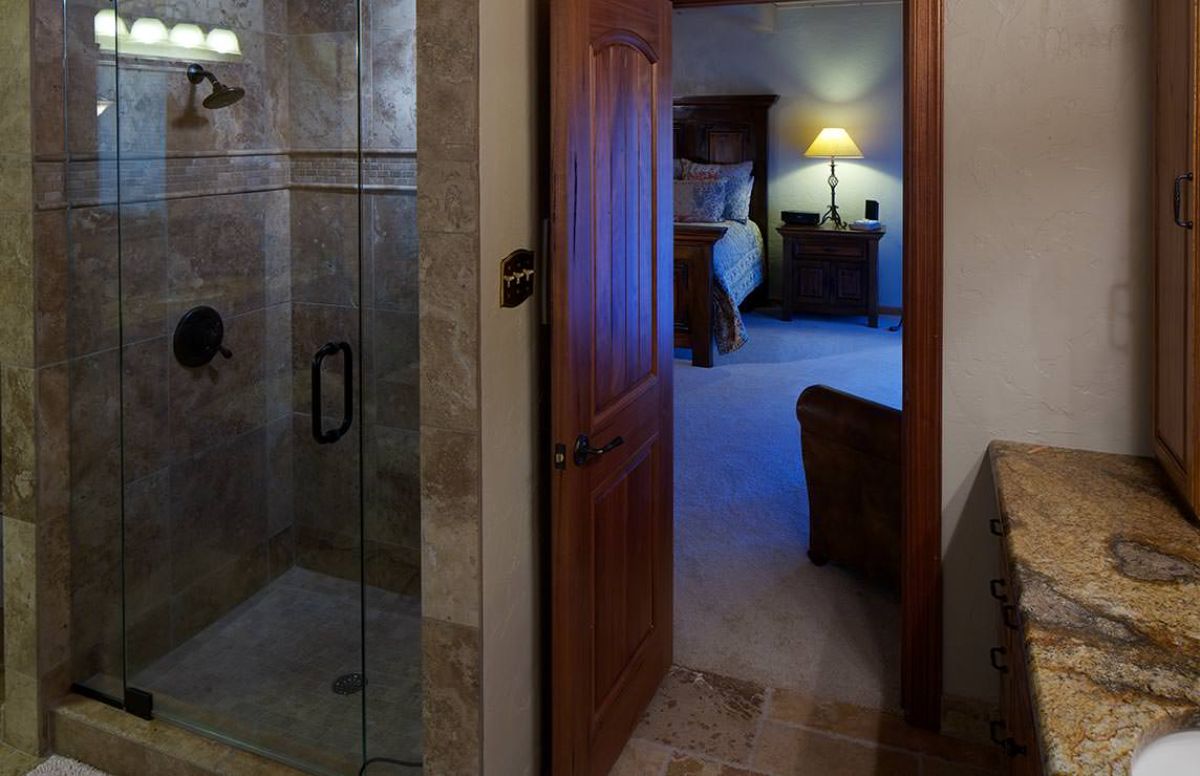 Built-in storage and window reading nooks are a huge part of the space making it welcoming not just for you, but also for guests.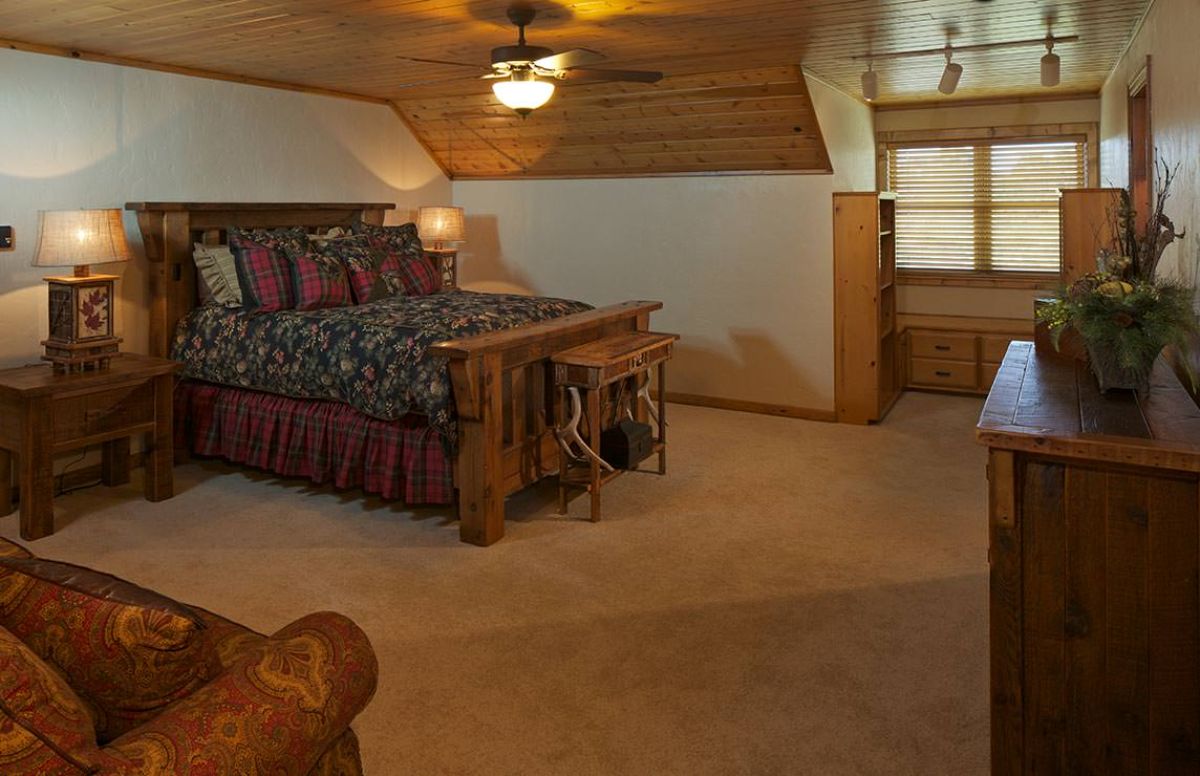 And the basic guest bathrooms are just as lovely with a combination bathtub and shower units with built-in storage in the tiled walls.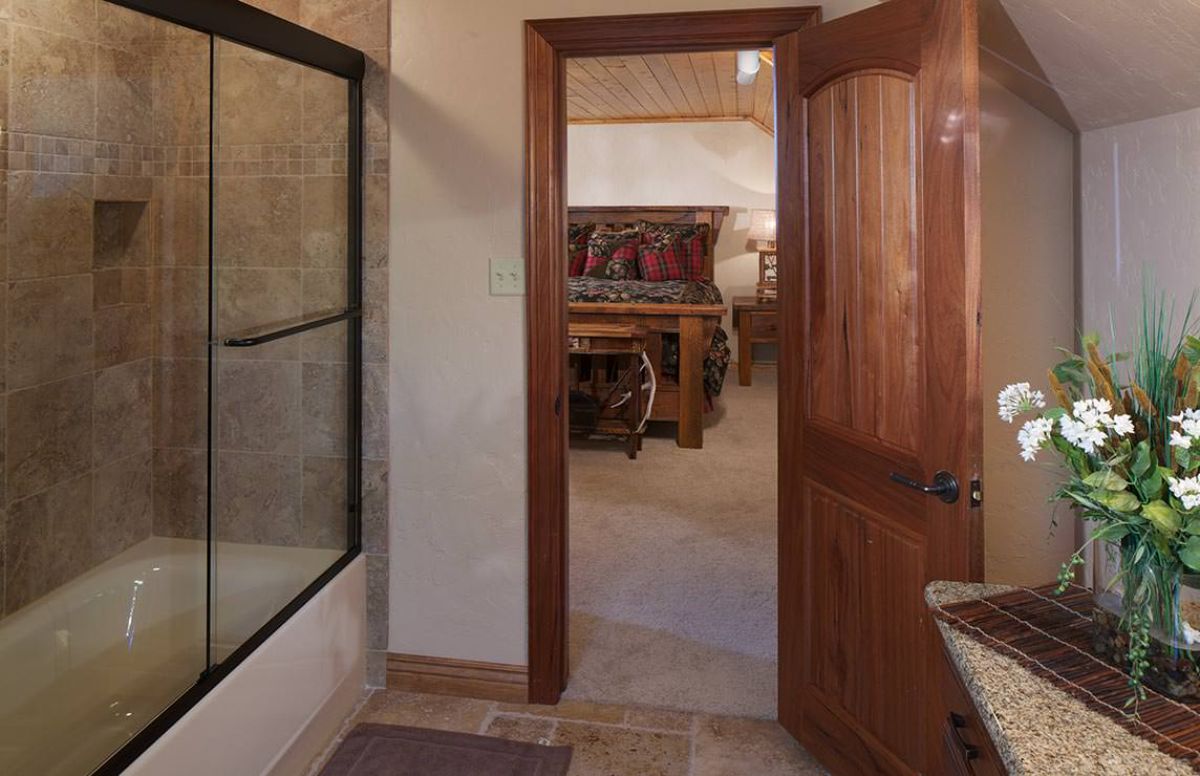 If you want to learn more about this home, check out the full listing on Satterwhite Log Homes. You can also find more information and homes on their Facebook page and YouTube channel. Make sure you let them know that Log Cabin Connection sent you their way.
More Log Cabin Kits and Tours