This custom family home is a gorgeous log cabin in an idyllic setting with a combination of log and stone that is functional and aesthetically pleasing. You are sure to love the "laughing place" and how lovely it is for families and friends to relax in comfort.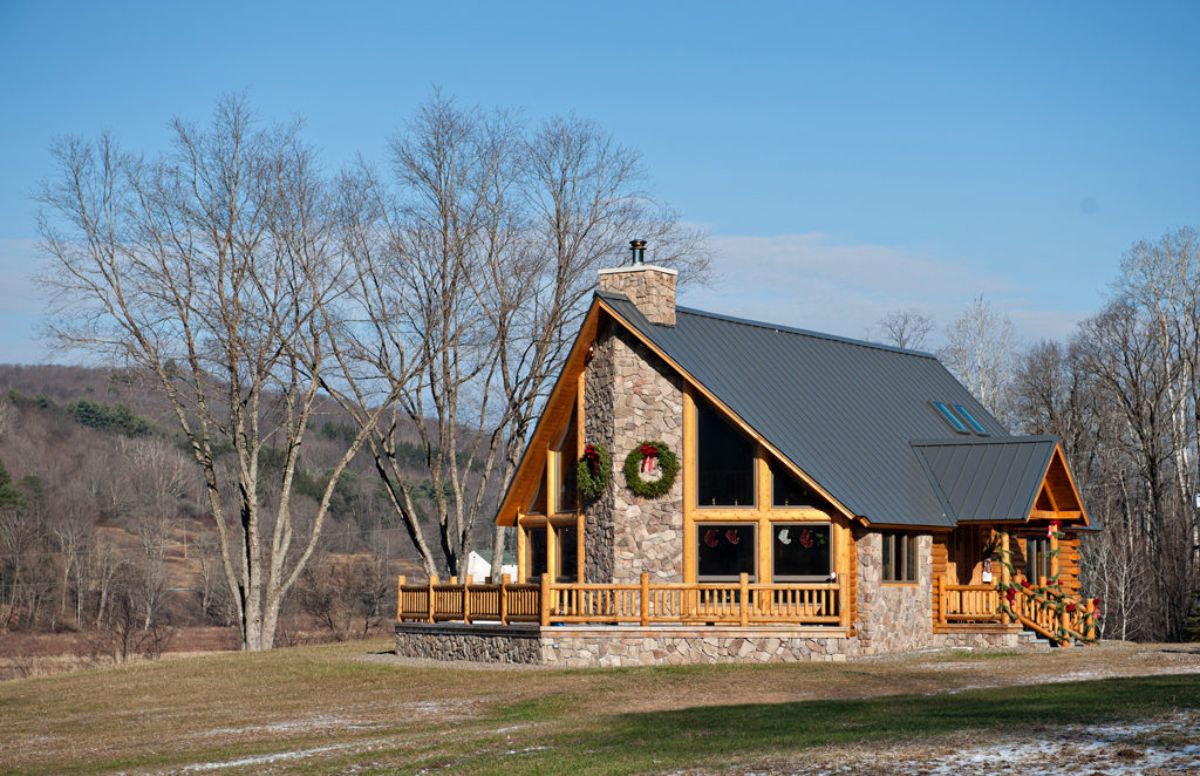 Log Cabin Size
1,986 square feet total
1,210 square foot main level
676 square foot second/upper level
This home was built with the Cedar Ridge design from Beaver Mountain Log & Cedar Homes as the base. The owners made a few adjustments to suit their preferences, and to create the ultimate dream home.
The main floor is an open floor plan that takes the dining room space and combines it with a library nook that is absolutely adorable and ideal for utilizing the space wisely. There is a lovely view out the great room windows with comfortable spaces on both the first and second-floor for relaxation and entertaining friends and family.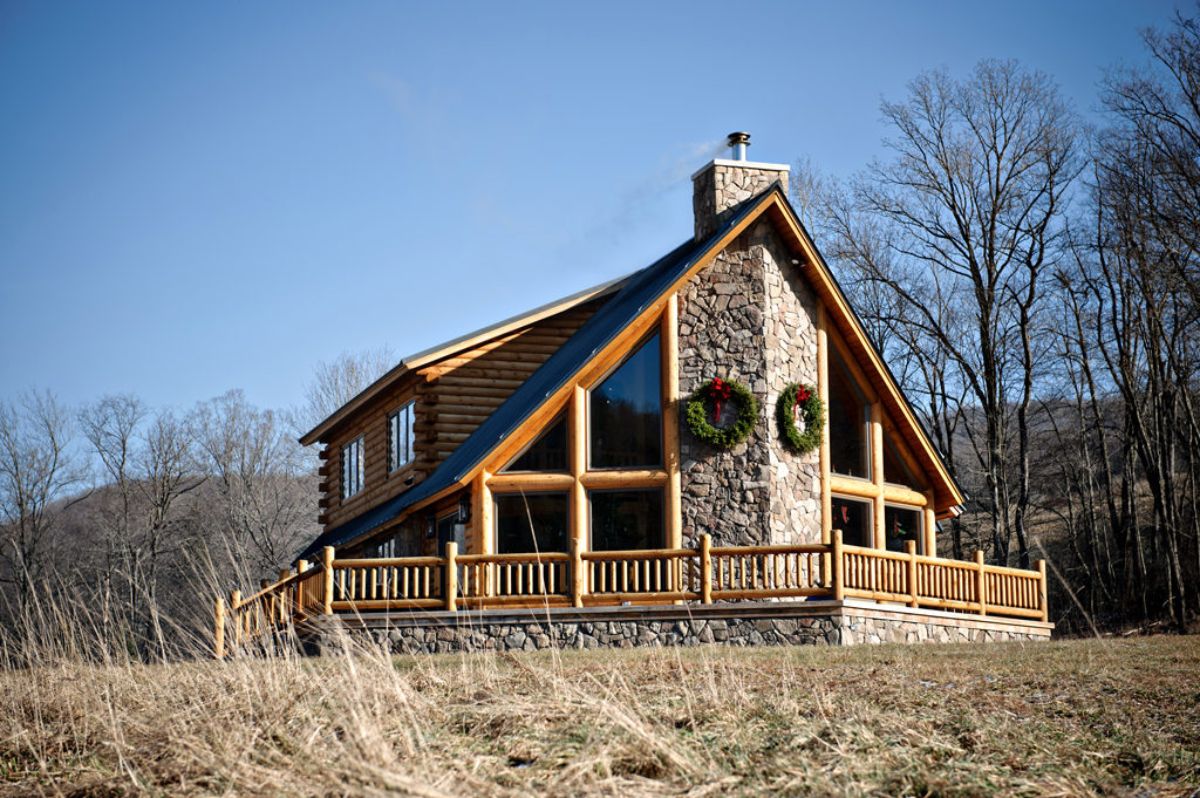 This home has a detached garage that is perfect for two cars with extra storage space. A great way to store those items you don't need all of the time but still want handy.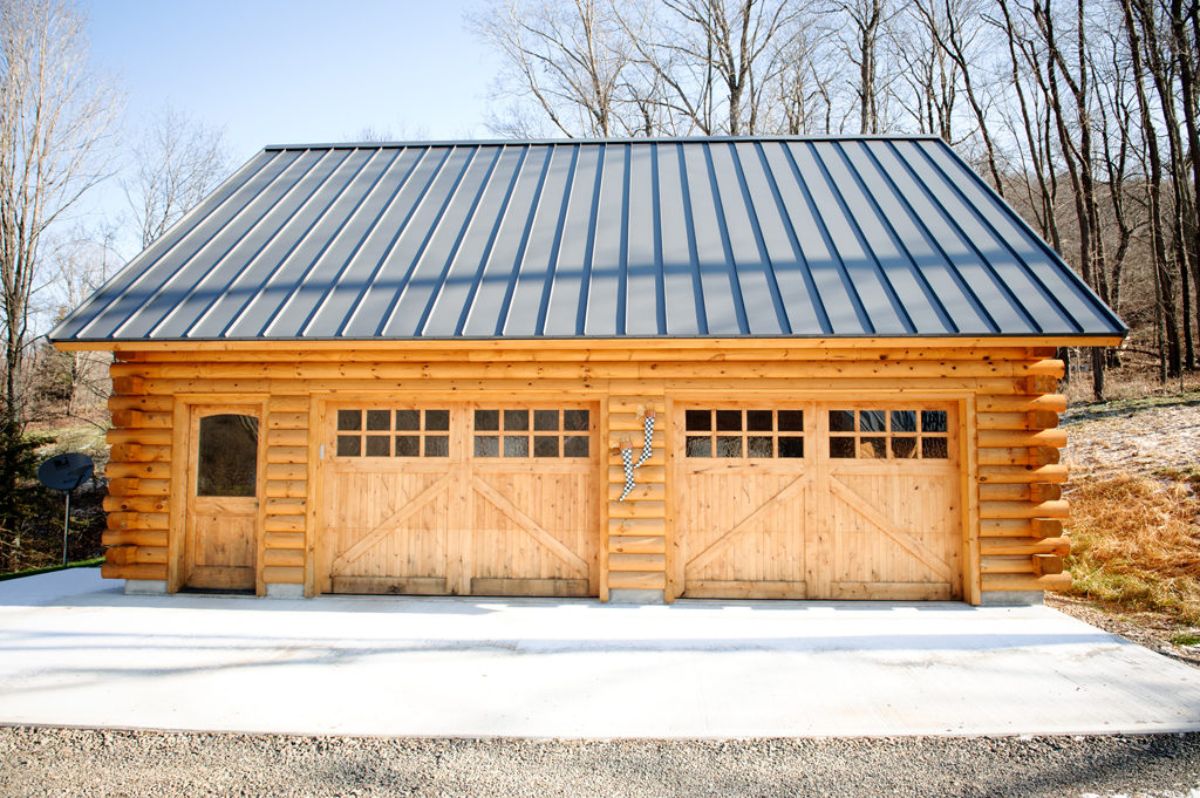 While the home just has a small porch with an awning on the front, you do have an extended open deck on the back side of the home to create a great outdoor space for entertaining. I love the combination of gorgeous log and stonework on both the inside and outside of the home.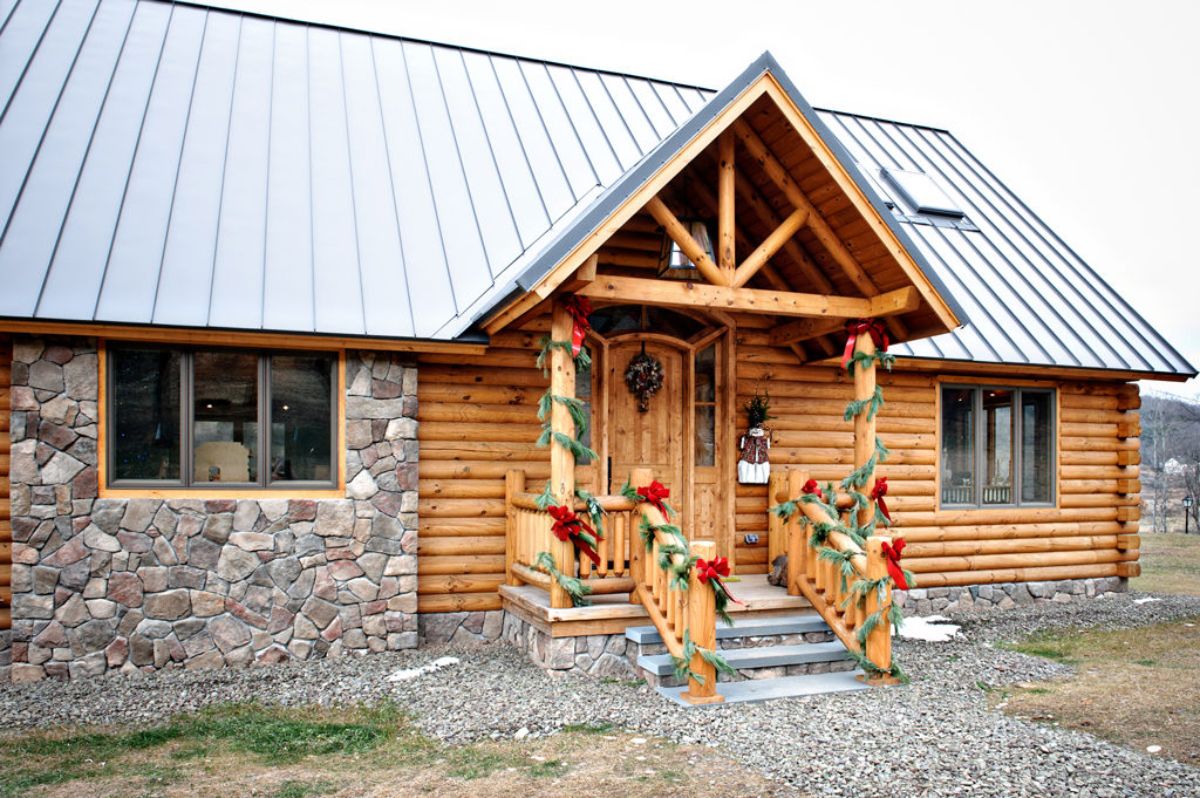 The great room has classic cathedral ceilings with a wall of windows for stunning views. A custom stone fireplace sits in the center of the outside wall and includes a log mantle perfect for hanging holiday stockings as you can see. Of course, it also has room for that television mounted above the mantle.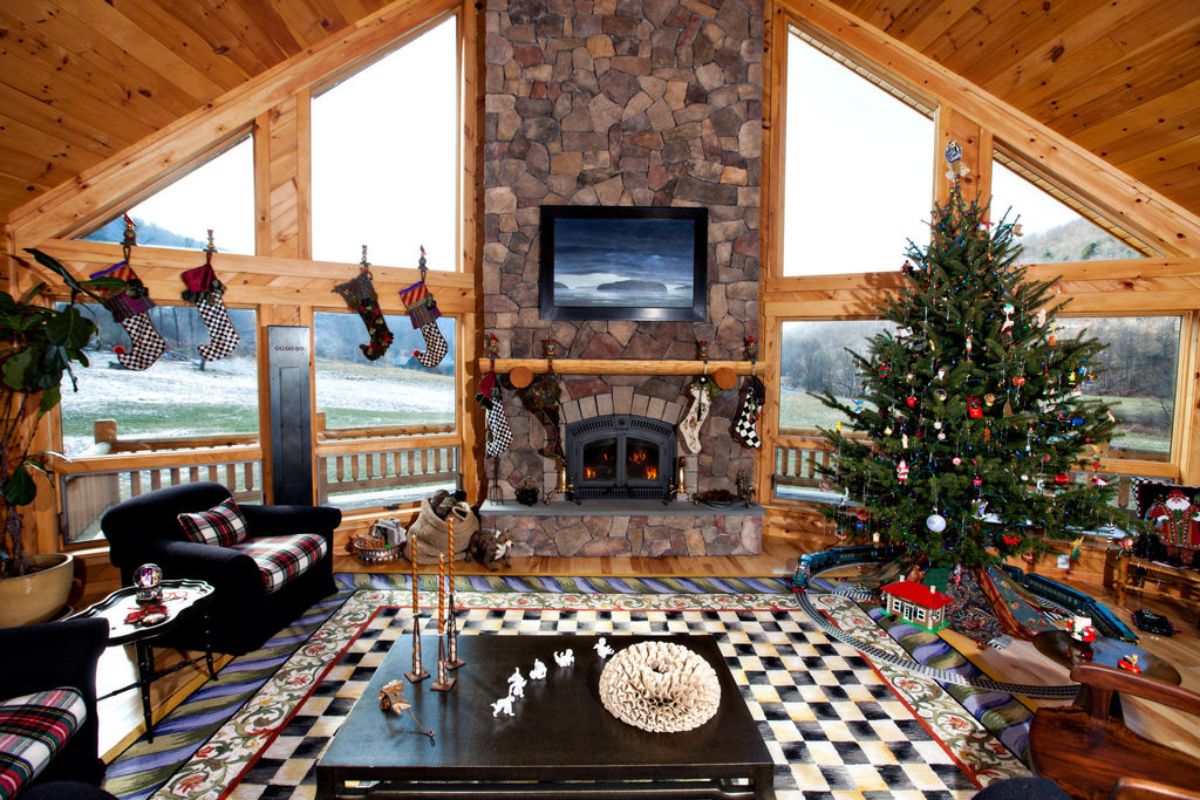 The lighter wood stain really makes the space look fresh and new. A nice update that gives it a modern look and still keeps with the rustic look you love.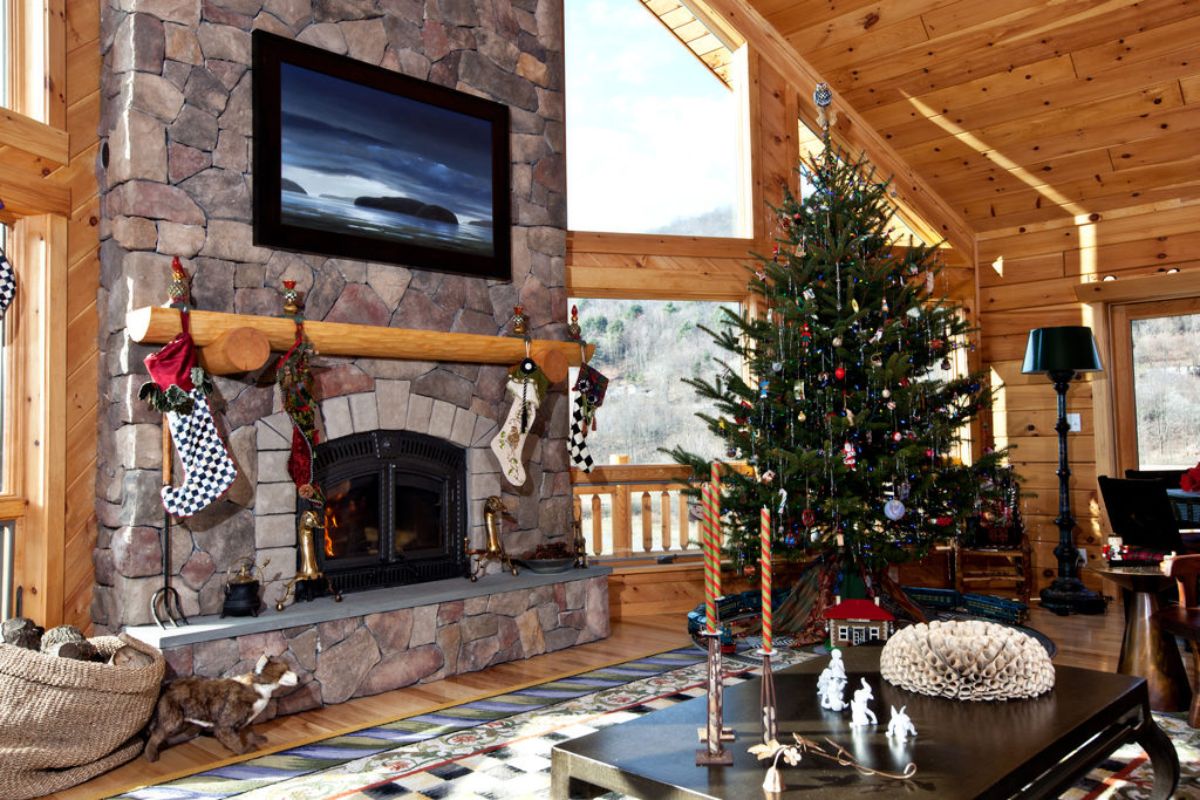 I love when homes are built with not just beautiful woodwork, but also intricate stonework. Using real stone and fitting those pieces together perfectly to build a fireplace is just a true work of art.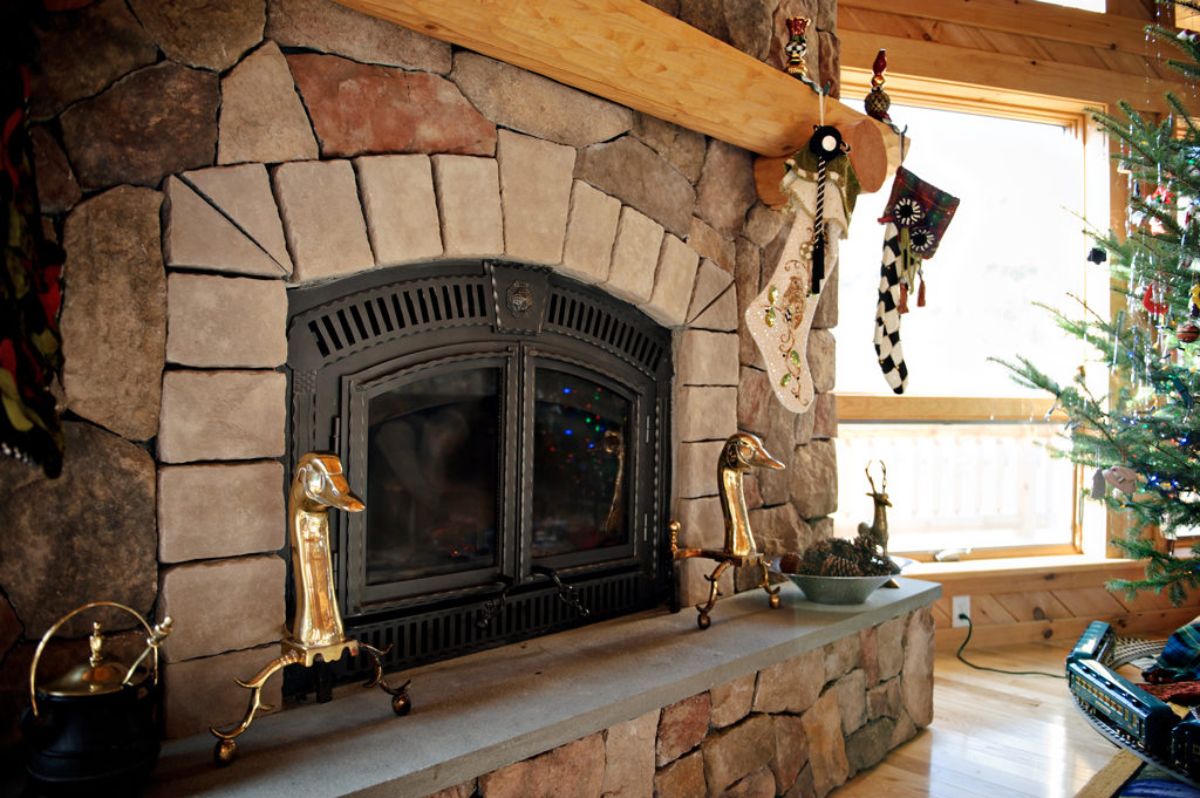 I love that the second floor has not just a bedroom, but this lovely landing that is ideal for a few chairs to create a reading nook.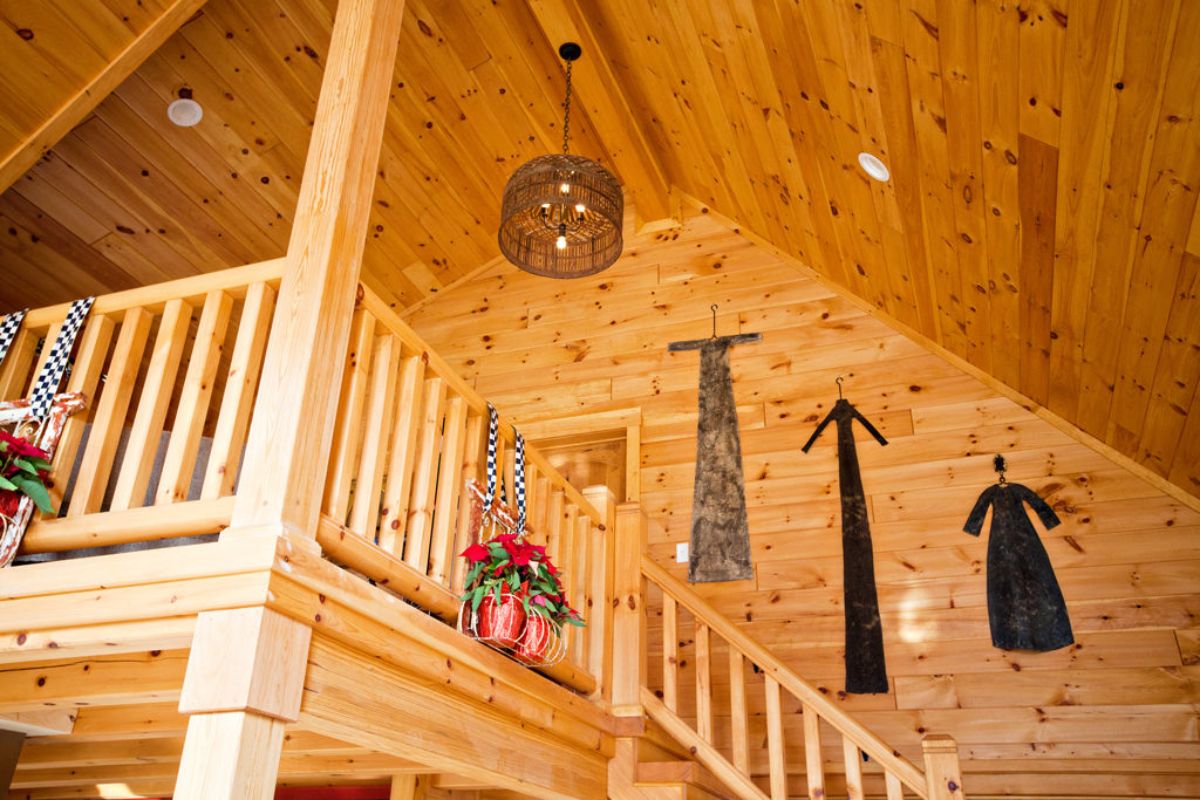 The living room, dining room, and kitchen all flow together. This little corner by the side of the living room is ideal for a breakfast nook. A great place for a morning cup of coffee overlooking those views.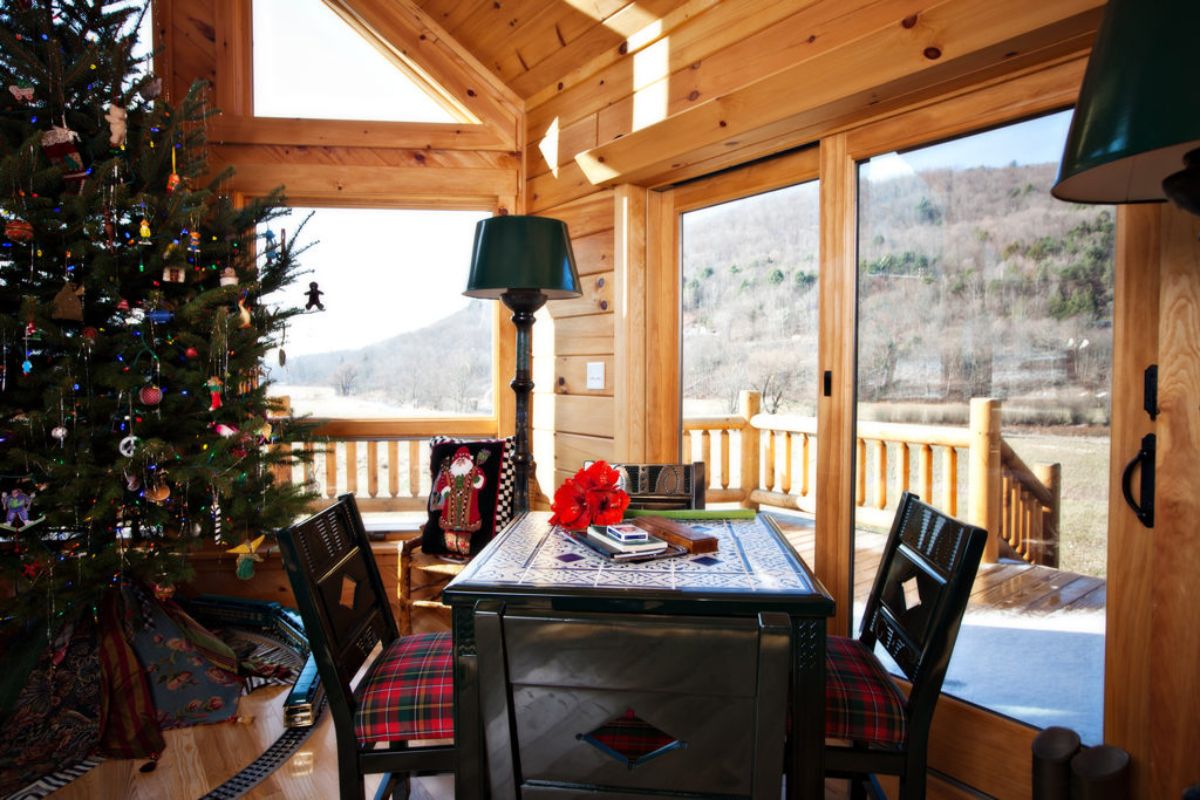 This combination space is so welcoming. You have an option for a formal dining space or just a little nook to hold your books and personal library. Plus, that lovely light fixture is truly an art piece!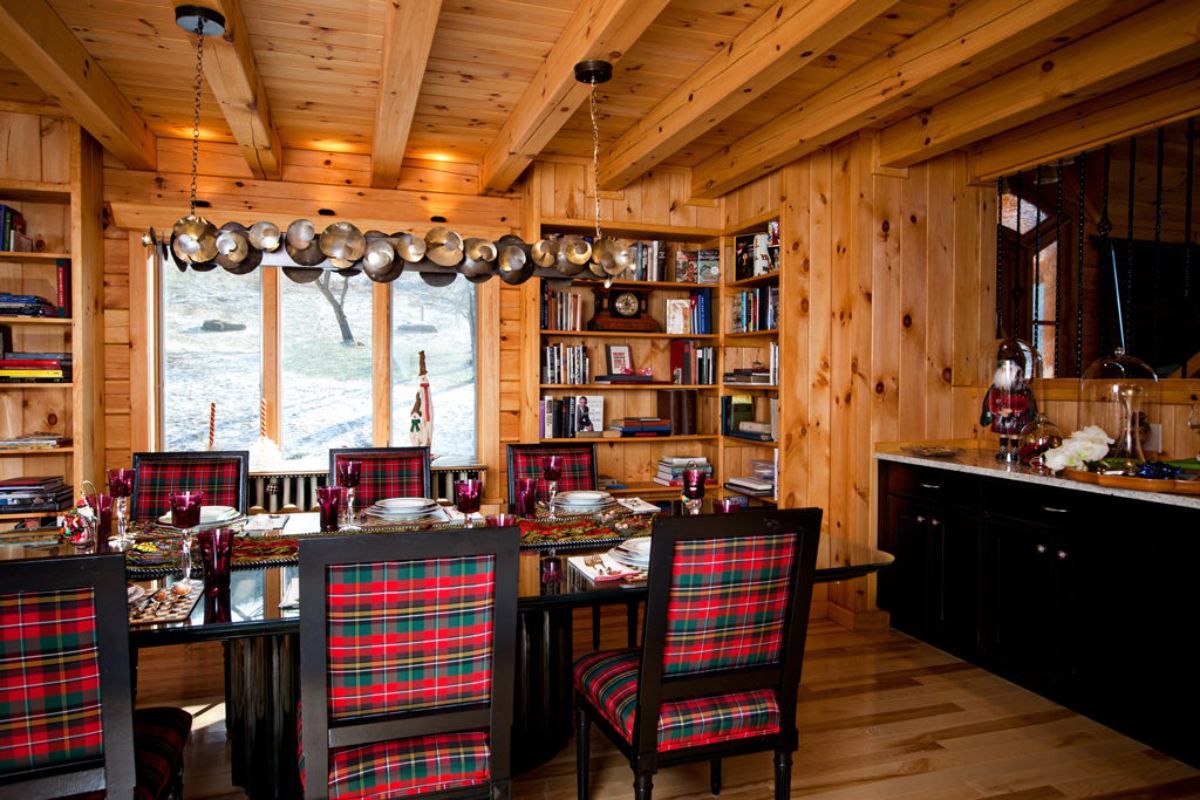 I also love that there is a built-in buffet or bar here against the wall. Ideal for storing the place settings or linens when not in use.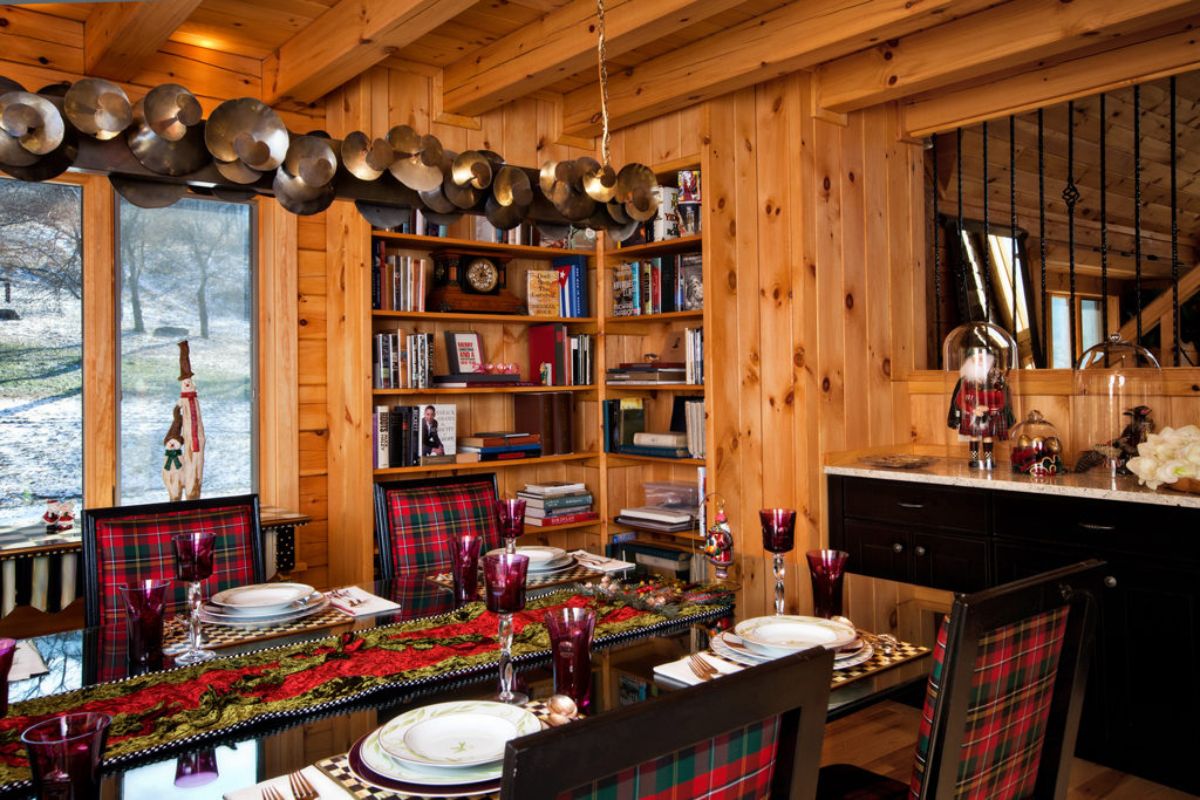 If you are old school and have silver, you have drawers for storing it, but I love it for holding those different holiday table linens or rarely used platters.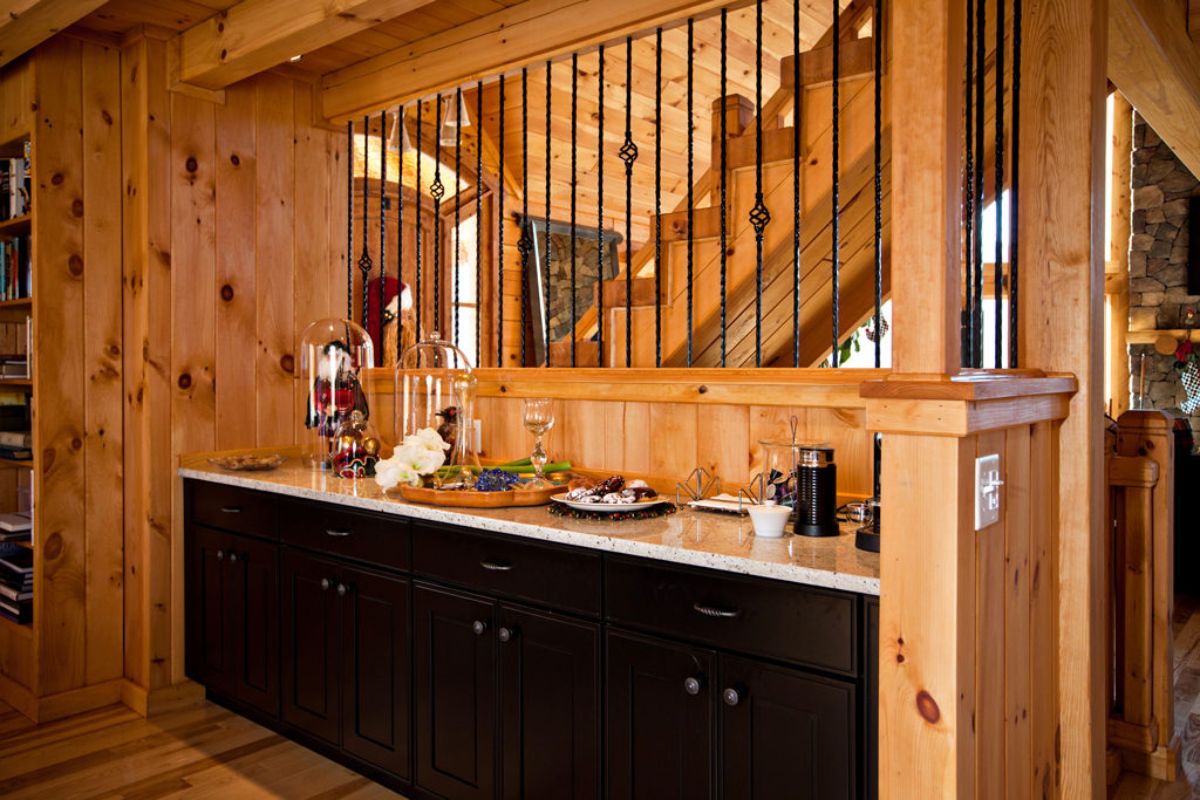 The modern kitchen in the back of the home is a chef's delight. You have a classic tiled backsplash, black and red cabinets with black hardware, and stainless steel appliances. Plus, the stove is truly incredible.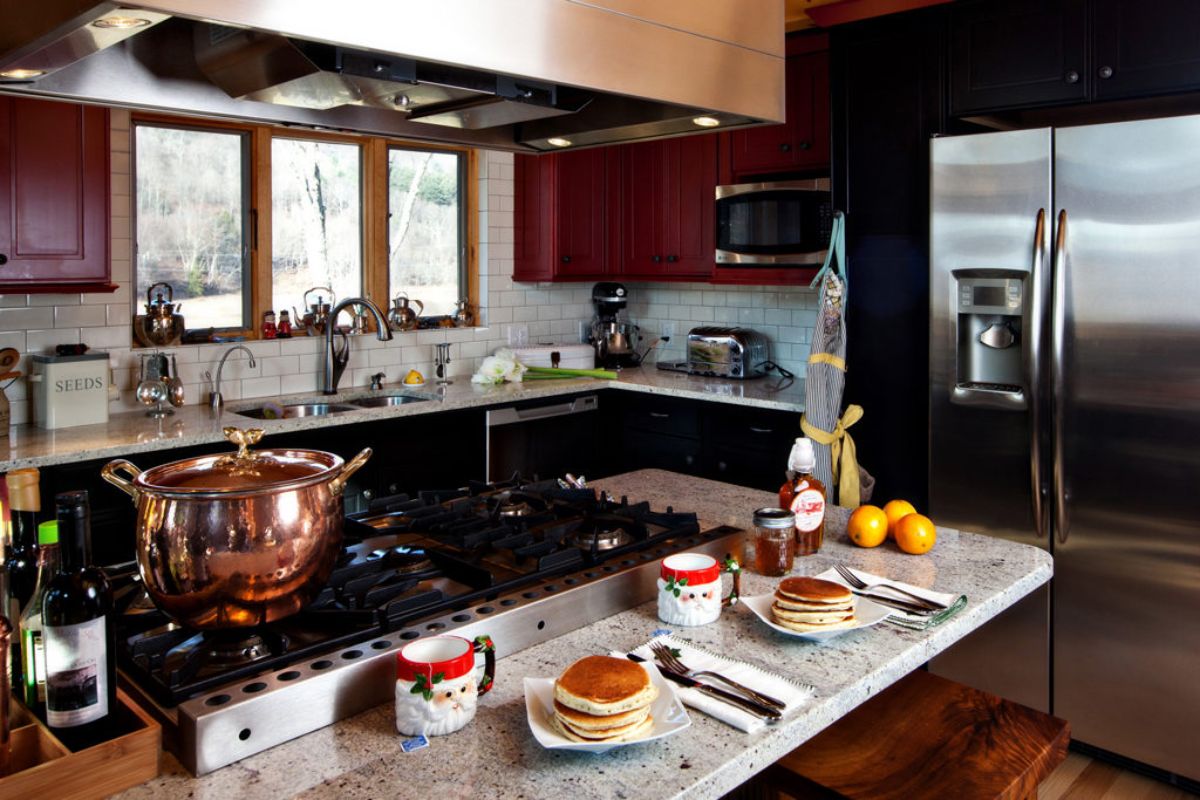 I don't know what else to say but that this is a gorgeous addition that would make any cook thrilled to use it.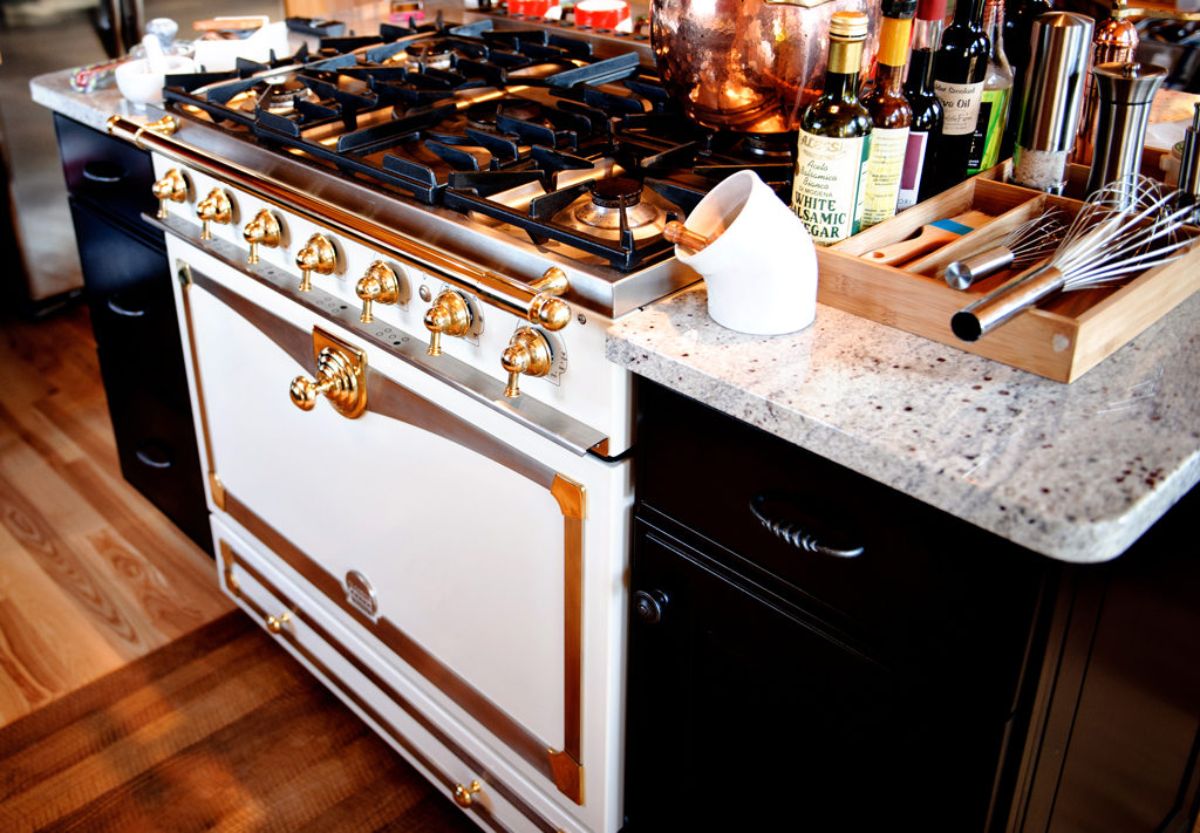 Of course, every bathroom needs a slot machine. Right? Such a fun addition. I am sure there is quite the story behind this bathroom addition!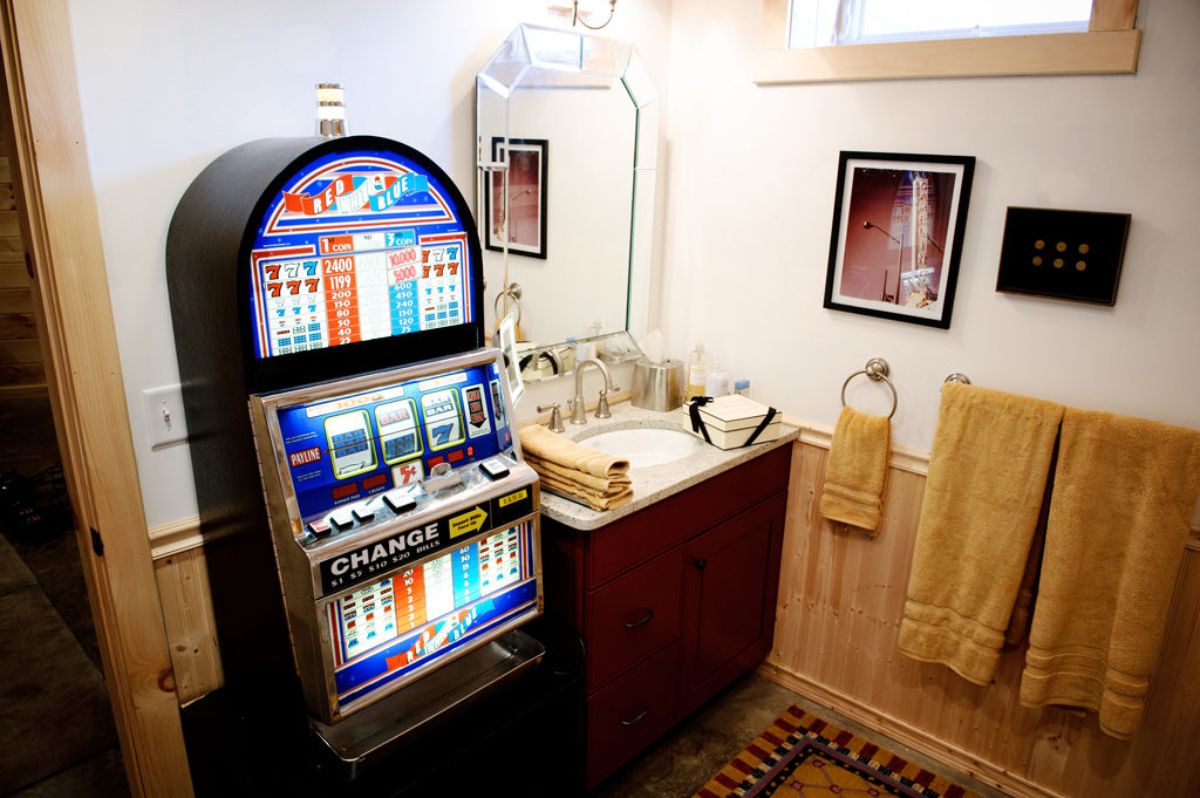 And the master bathroom includes a stoaking bathtub with a wood surround that is an oasis all by itself. So cozy and comfortable.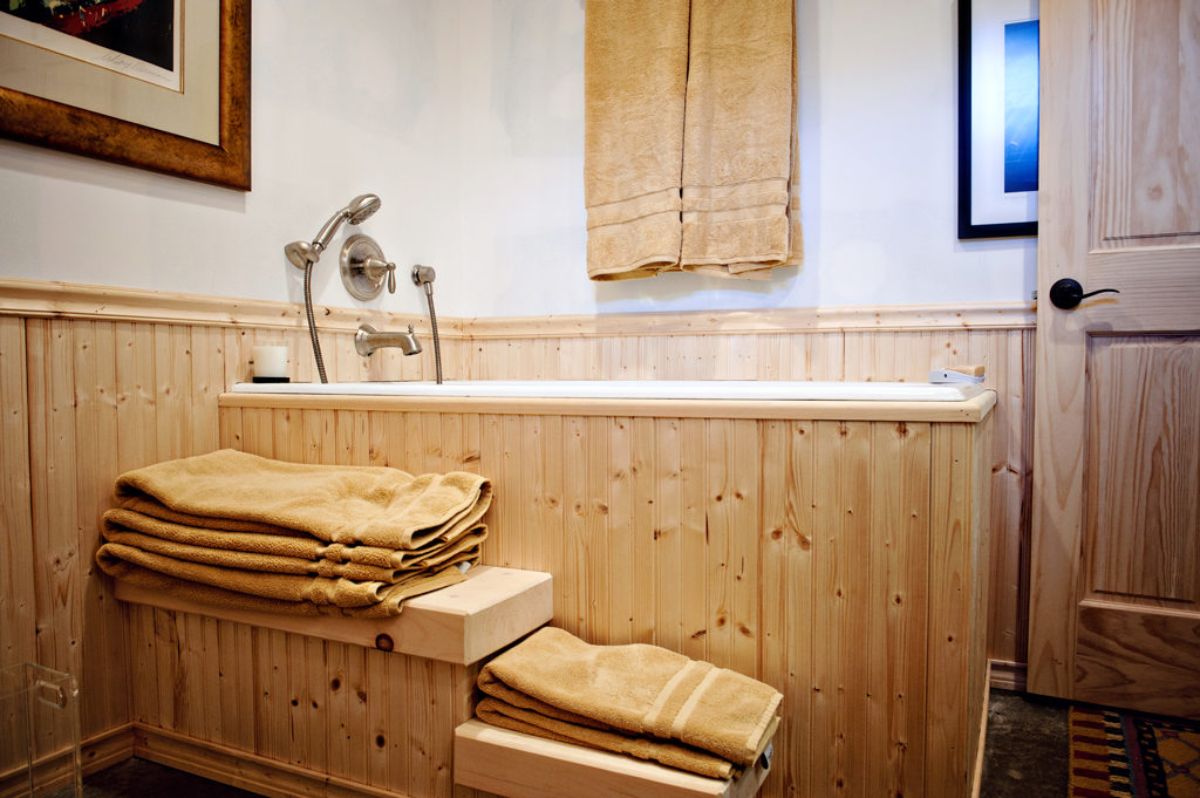 This guest space is ideal for lounging with the kids for a movie marathon, but easily welcomes friends or family with a cozy place to stay when they visit.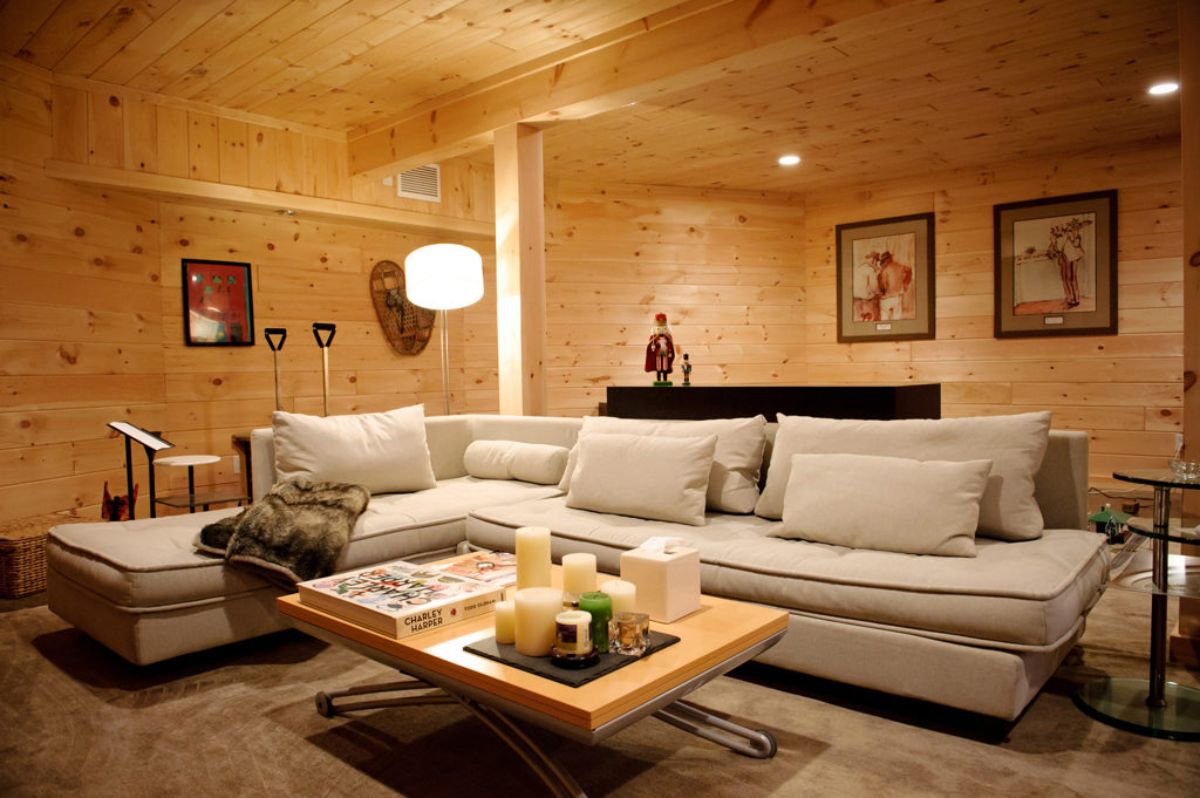 And you can't go wrong with the modern look combined with rustic wood pieces!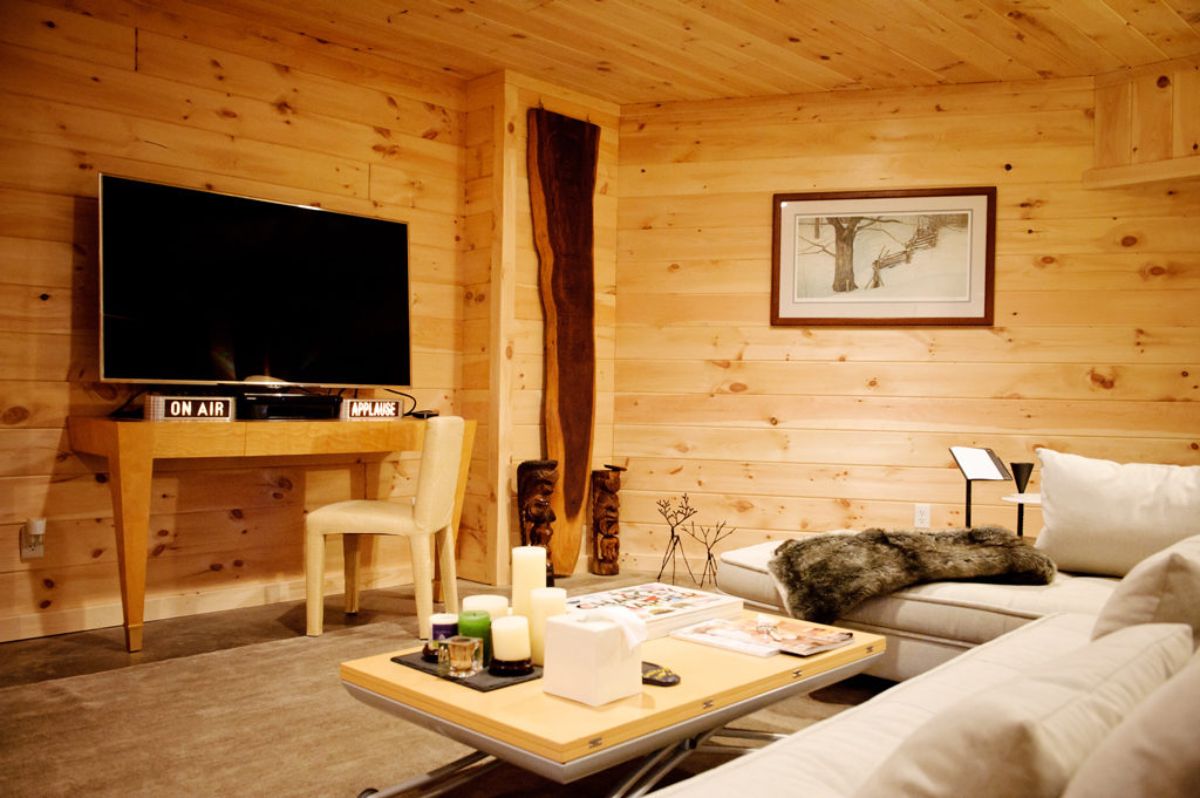 For more information about this build and others, check out the Beaver Mountain Log & Cedar Homes website. You can also find them on Facebook, Instagram, and YouTube for more regular updates. Make sure that you let them know that Log Cabin Connection sent you their way.
More Log Cabin Kits and Tours