If you've been considering building a small guest house or even a tiny cabin, then let Sawmill Structures take some of the work out of your hands and give you a kit that is easy to customize! Below you will find the Hillgrand XL SD log cabin kit, a perfect home for anyone to start with as a cabin they can build on their own.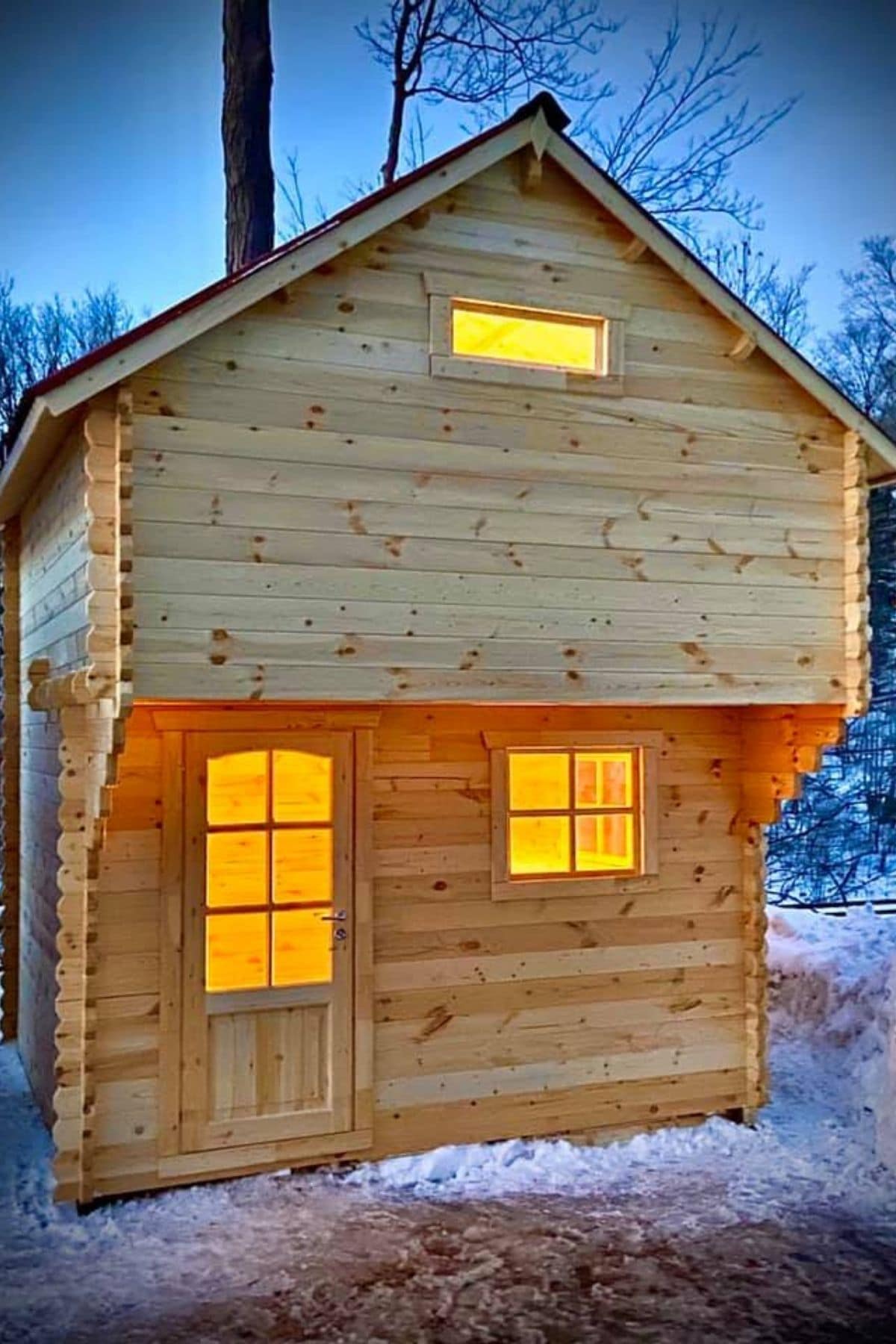 Cabin Size
108 square foot base
73.5 square foot bonus loft
10.5' x 9.5' main inside dimentions
10.5' x 7.5' loft
7' tall loft for standing room
Cabin Price
Basic DIY Kit: $10,999.
Add on-site assembly for an additional $4,600.
Add a heat pump system for an additional $2,500.
Cabin Features
This small log cabin kit is designed to be a base for a tiny home, home office, guest home, mother-in-law quarters, or even a fancy "treehouse" for the kids.
The model has two levels with a sizable loft that includes windows out the front of the home. It has a single door entrance and one window on the front wall.
The loft space is large enough for a king-sized bed and stands at 7' tall for easy standing room.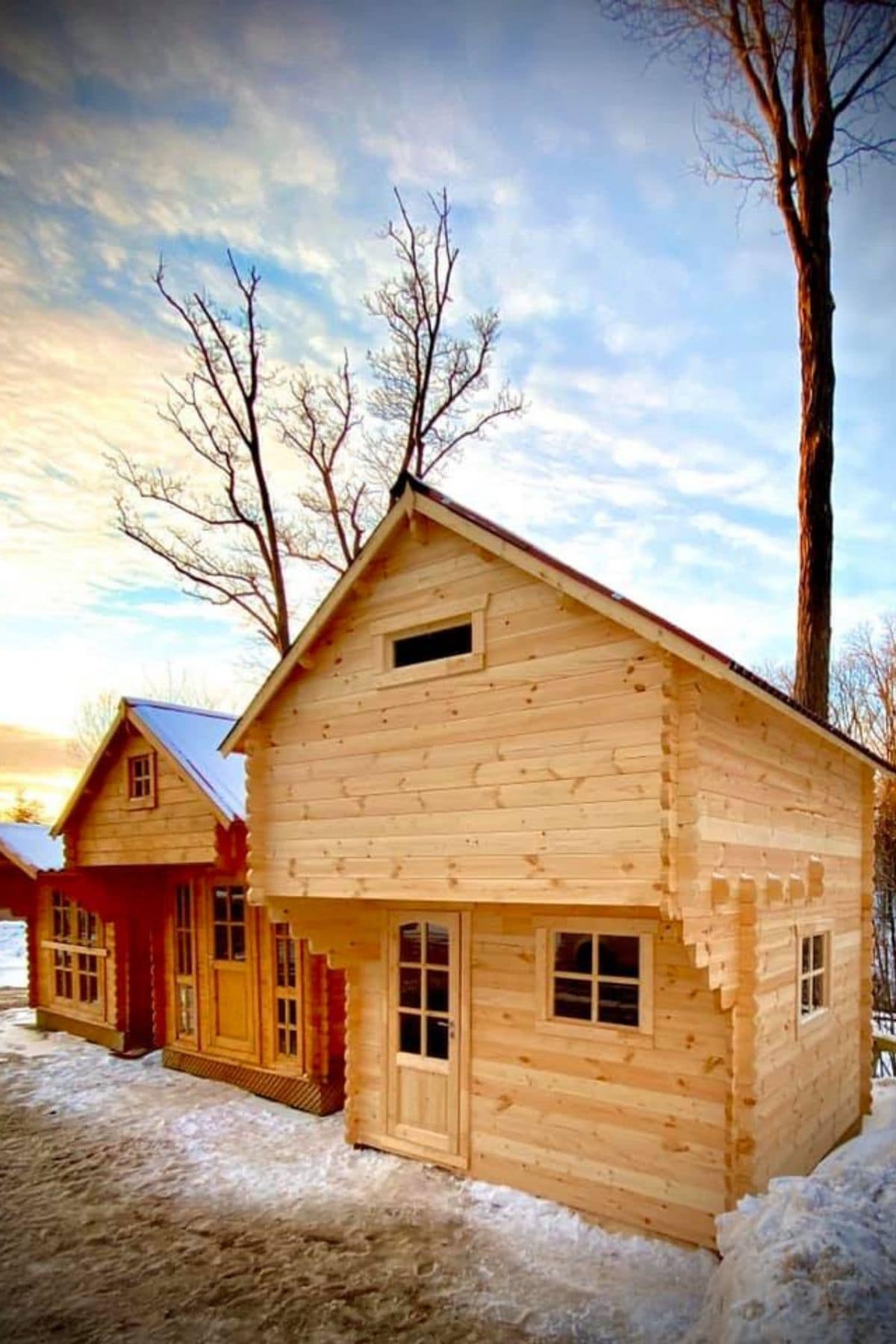 Included in DIY Kit
All pieces cut to size and milled to fit together easily.
Premium double tongue and groove InterStack Log™ wall system with integrated CrossLock Corners™
Tongue and groove flooring boards
Tongue and groove ceiling boards
InterStack Log™ Roof Beams
Windows with screens
Doors
Door lock set
Fasteners
Interior and exterior trim
Not Included in DIY Kit
Roof covering material such as shingles or steel.
Foundation base.
Insulation
Heating and cooling system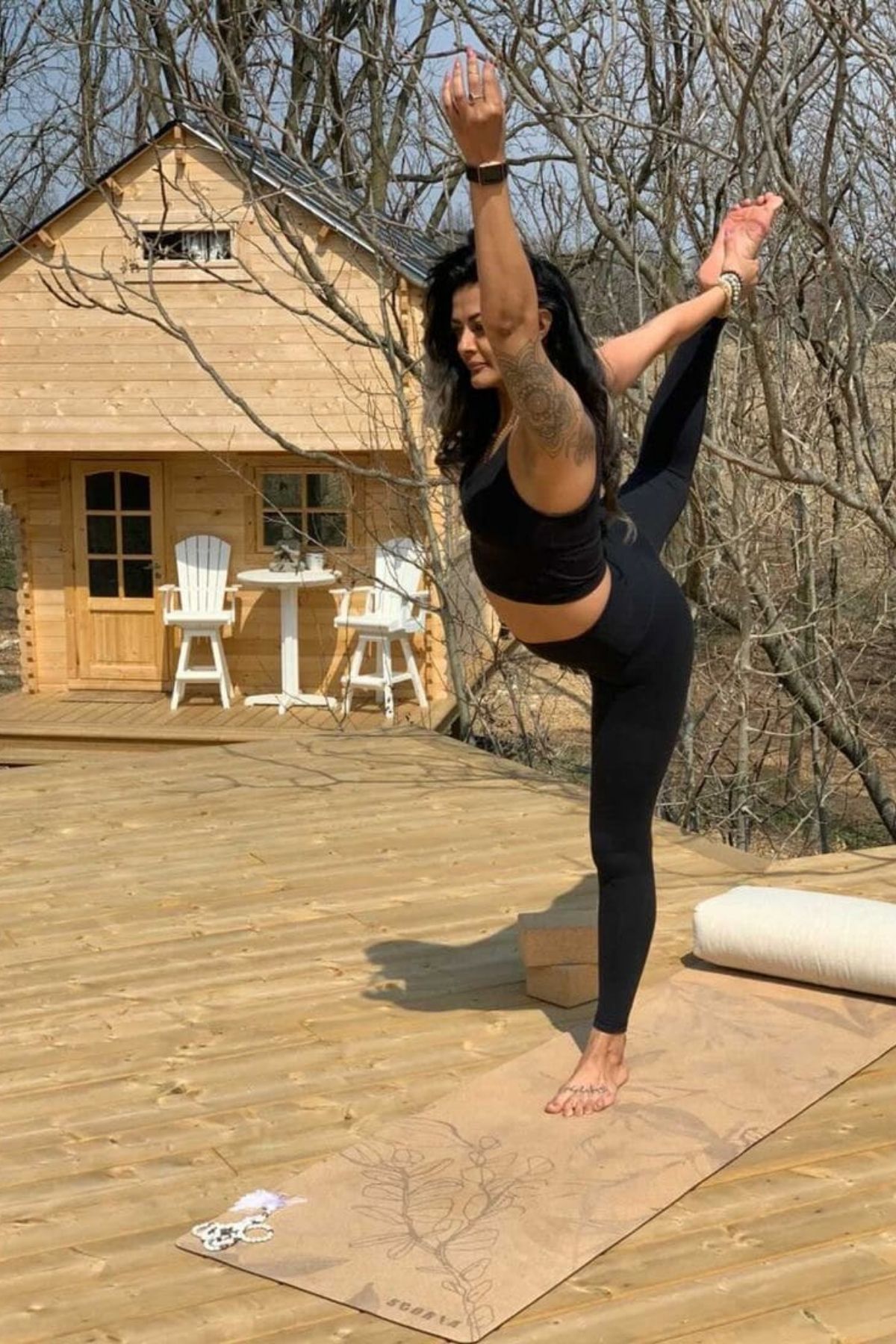 The entire structure is built with gorgeous English European pine. All custom cut and connected to make assembly easy for anyone new to the DIY building arena.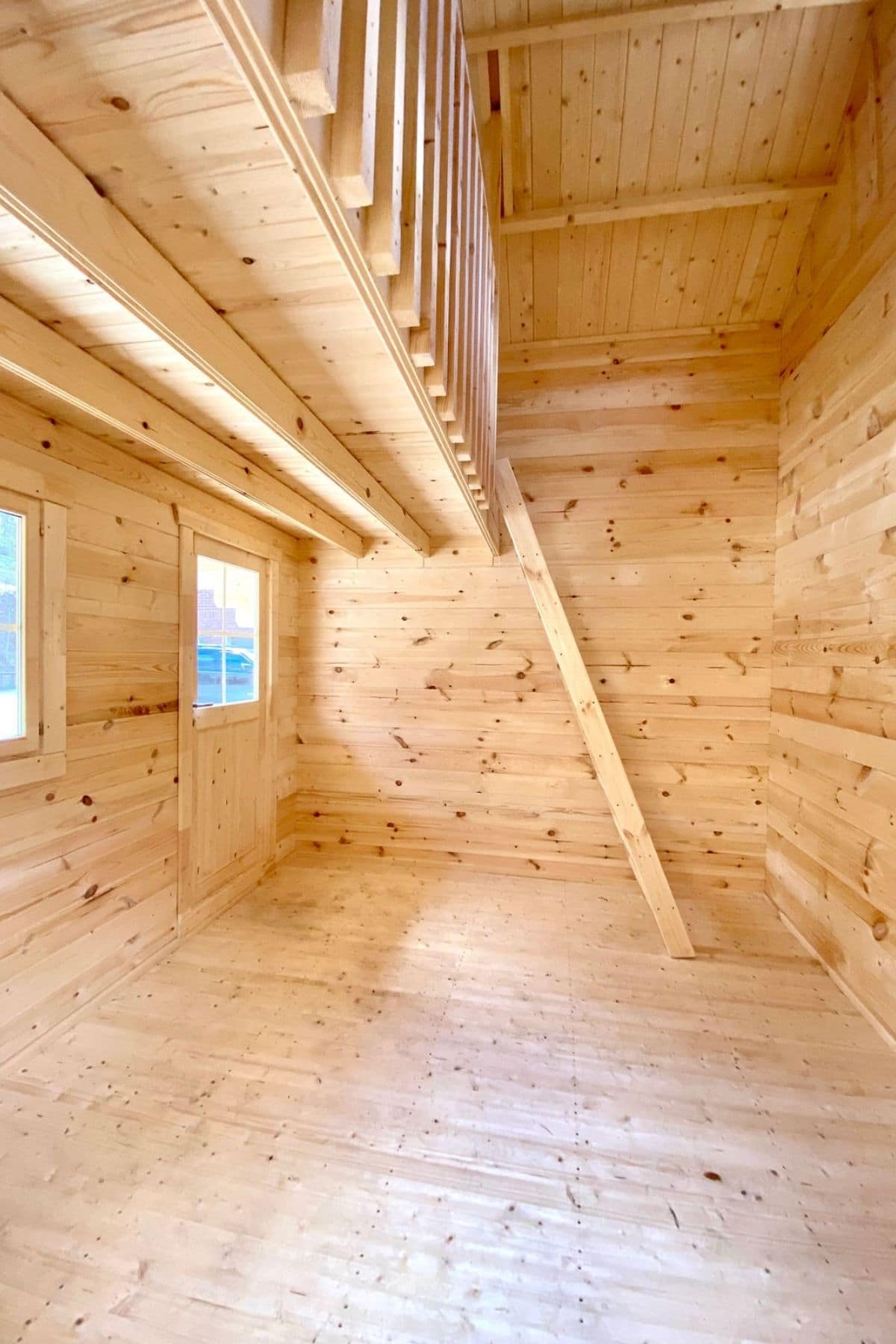 This kit can be assembled within 12 hours with two people and minimal additional tools are needed.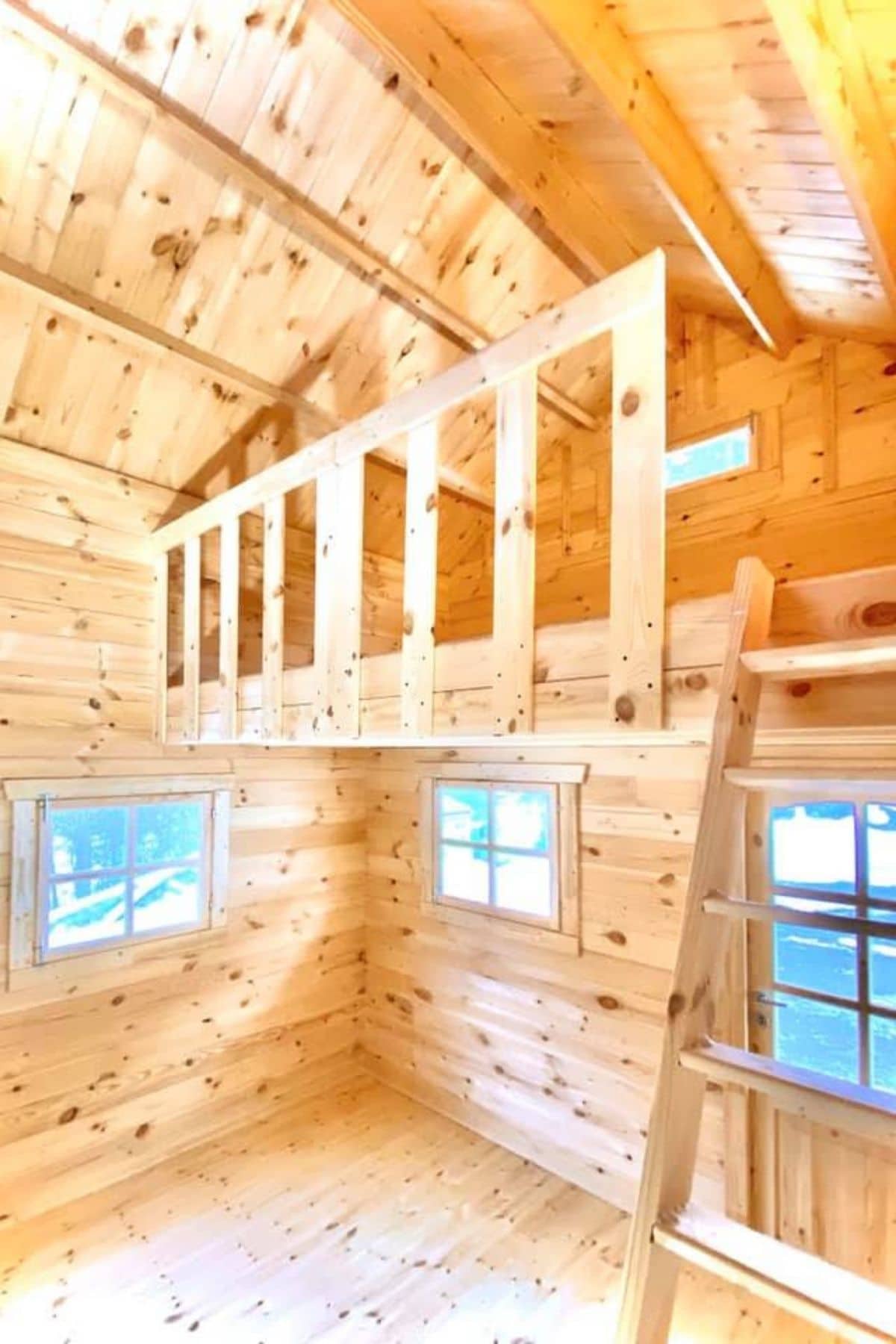 A basic ladder is included to reach the loft space, but you can customize and build or install a staircase if you prefer. The space is large and open so adding your own unique additions is simple.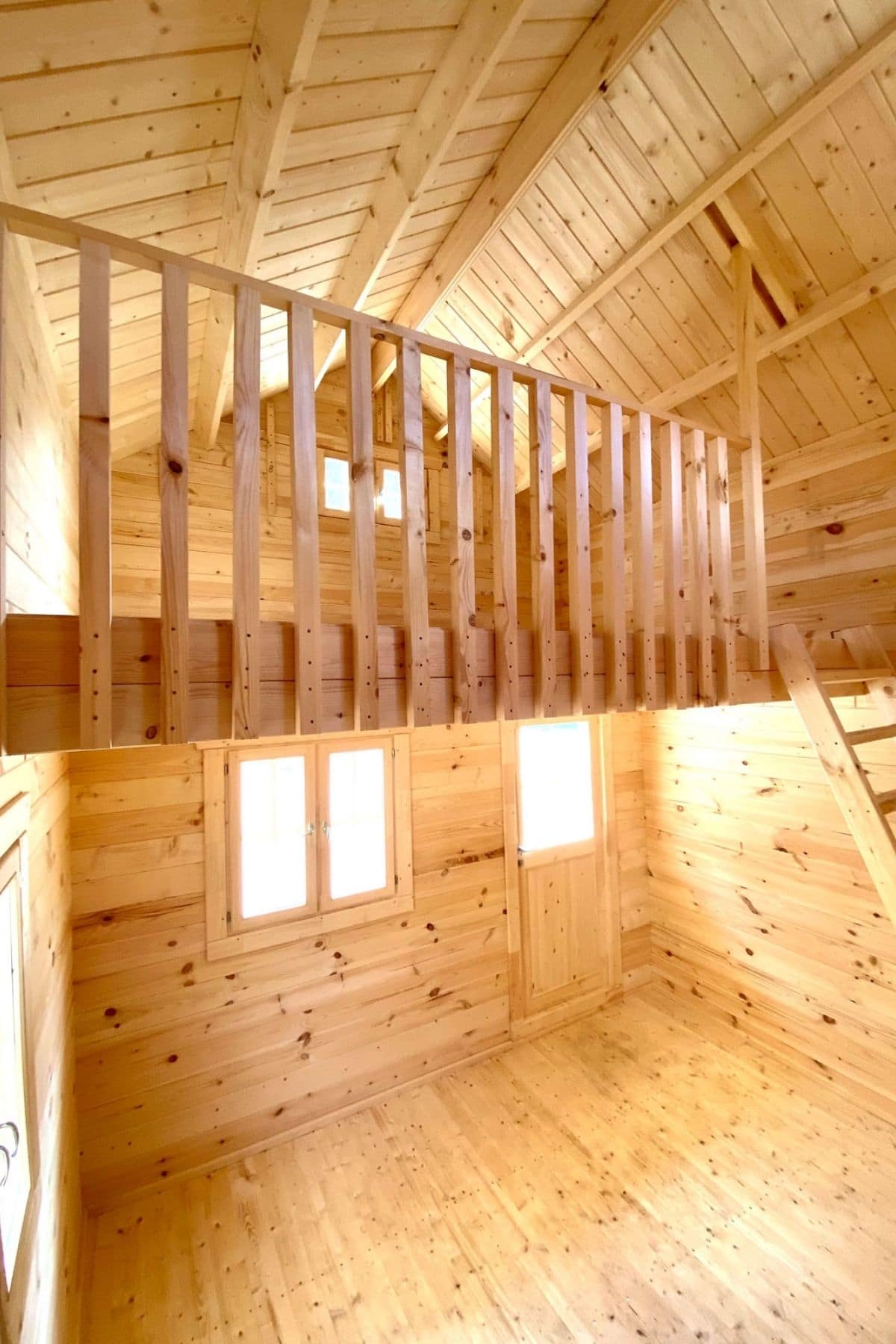 The loft can easily fit a king-sized bed on a frame, a few tables, a chair, or even a chest of drawers to create a bedroom. It can also be used for lofted storage, a kids play area, or a reading nook.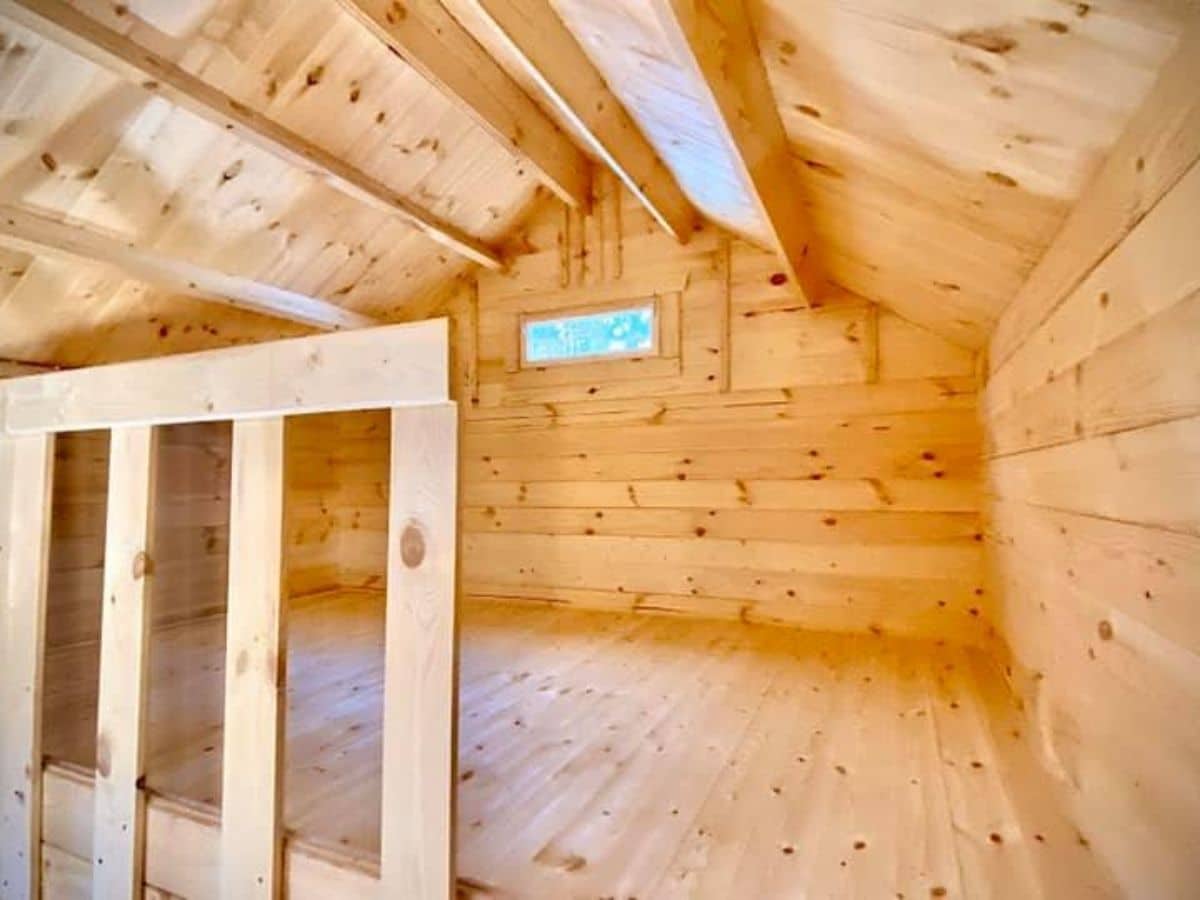 Use the space for a "she-shed" or a "man-cave" for an affordable base price and add your own unique style within. While it is treated lumber, you can stain it, paint it, or add paneling inside to cover with wallpaper if you are so inclined.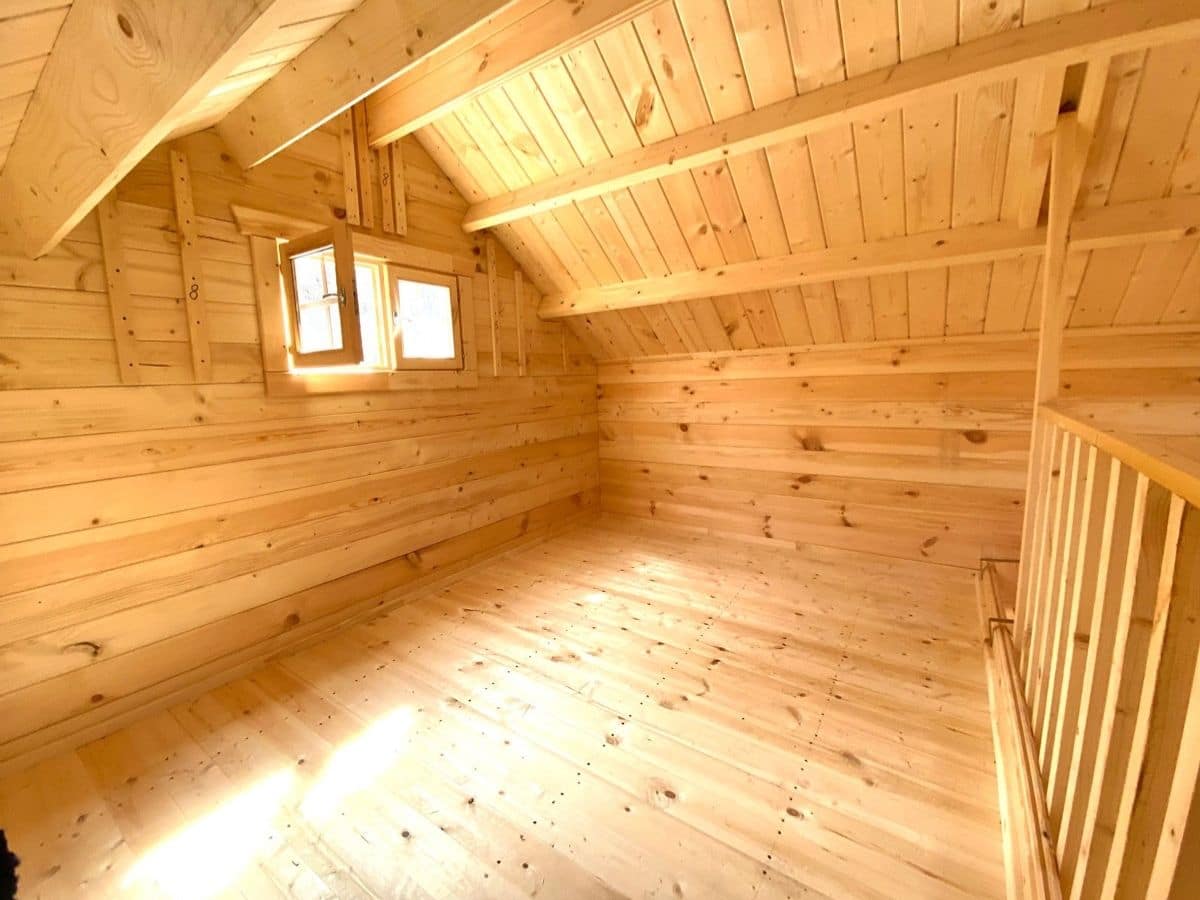 Quality is the key to the success of Sawmill Structures, and that is included not just in the basic home but also in things like their window and door locking kits. You are truly given everything needed to have a secure space in less than 1 day of work on your part.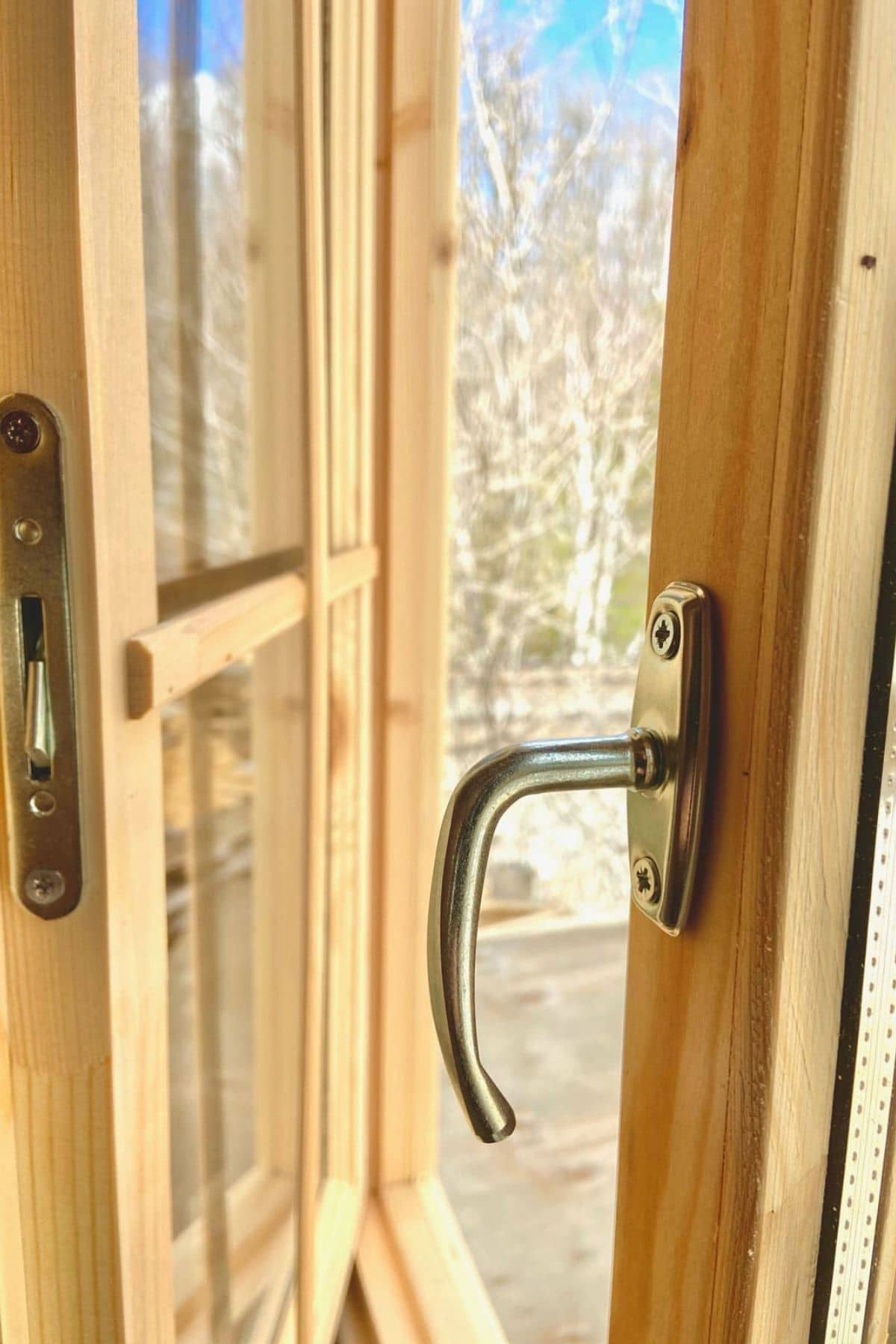 This home has one main room window plus a loft window and a door with window panes. You could add additional windows after building if you prefer, but with the light color of the wood and location of the windows, there is plenty of light coming in already.
Turn this unique DIY log home kit into your dream shed, home, or oasis from the world!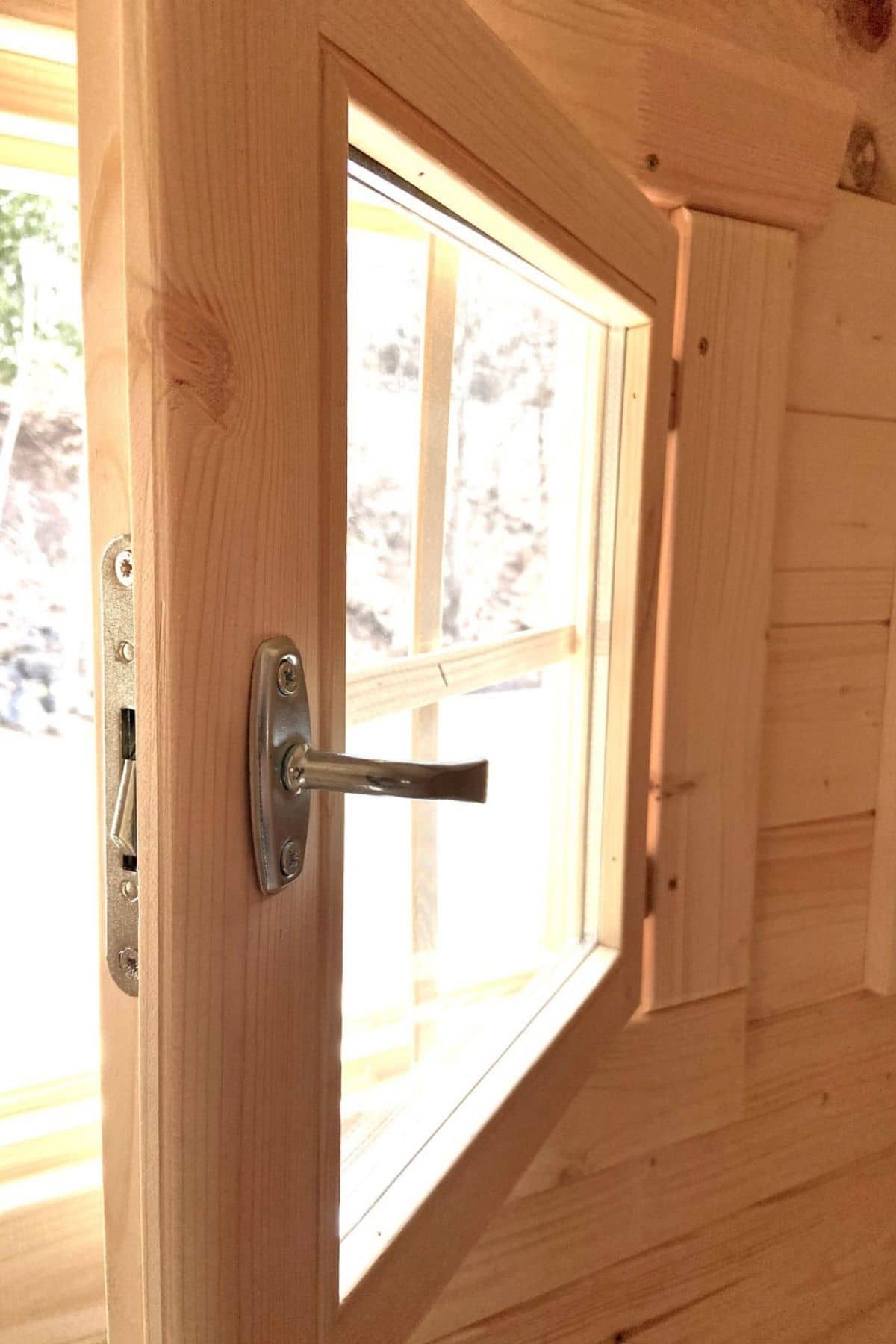 If you are interested in buying your own Hillgrand XL log cabin kit, check out the Sawmill Structures website for more information. You can also find them on Facebook, Instagram, and YouTube with more day-to-day sharing of their latest projects. Make sure that you tell them Log Cabin Connection sent you their way.
More Log Cabin Kits and Tours