This timber frame home is a stunning build by Legacy Beam and Post. It's such an adorable little space that is ideal for those who want a small guest house, tiny home, or hunter's cabin.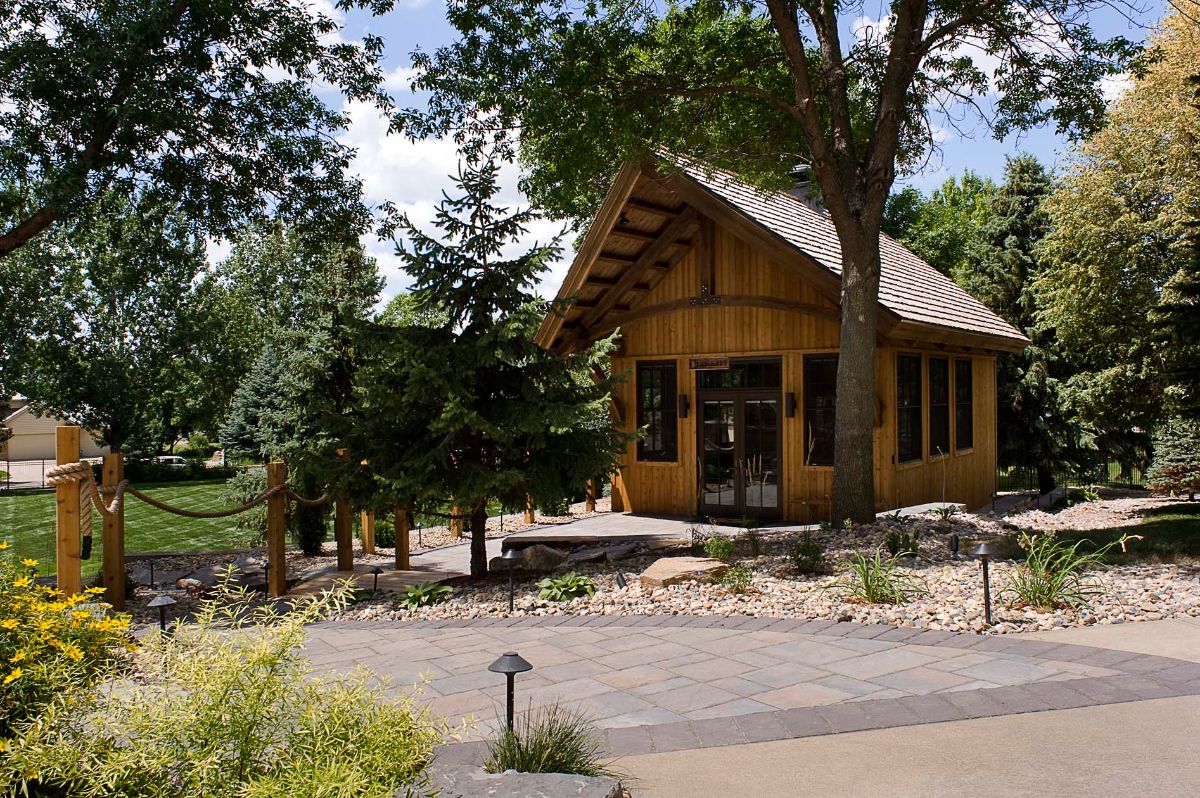 Timber Frame Cabin Size
468 square feet
18'x26'
1 story
This particular build is ideal as a small space but can easily be expanded with a bathroom and kitchen. The one shown below is setup behind a home as a secondary living space but isn't set up for a living. You could make small changes and turn them into a home.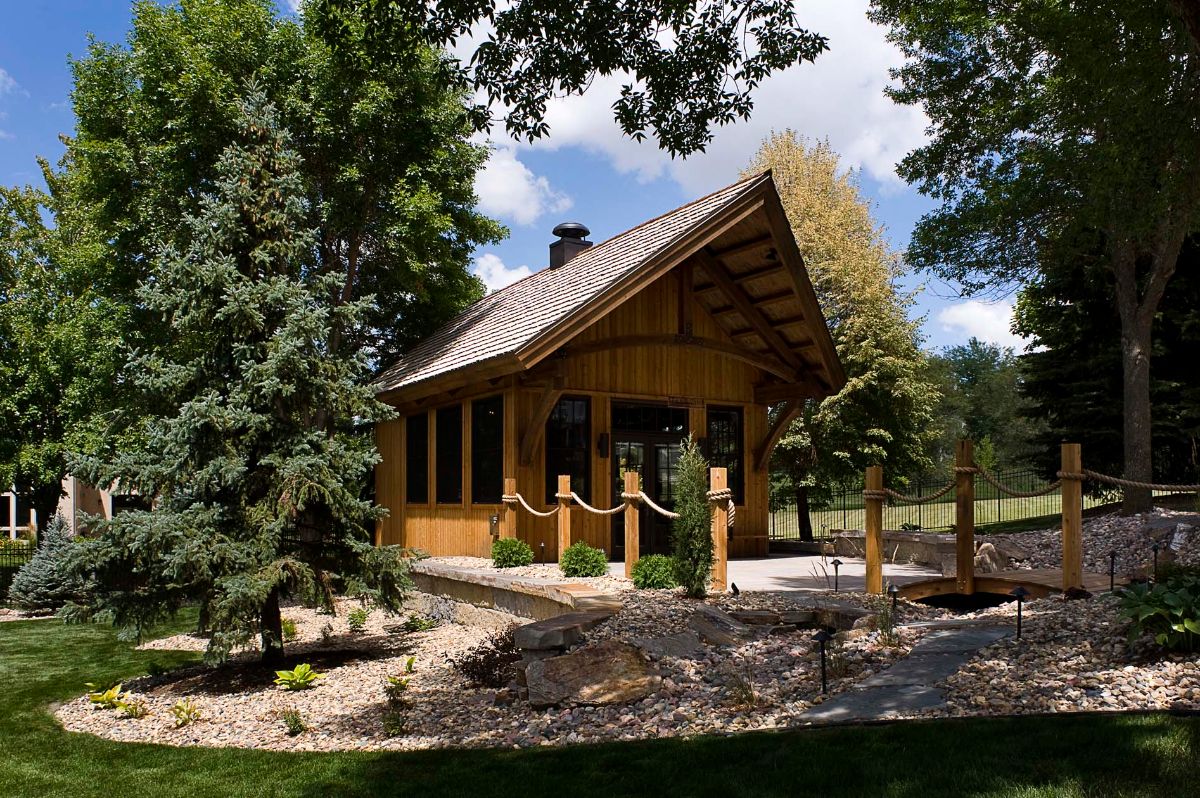 I love the gabled roof on this model. It makes the smaller footprint feel so much larger! Of course, this owner set it up with such a cute little patio with log railings. It's almost nautical while keeping the rustic style you want and love.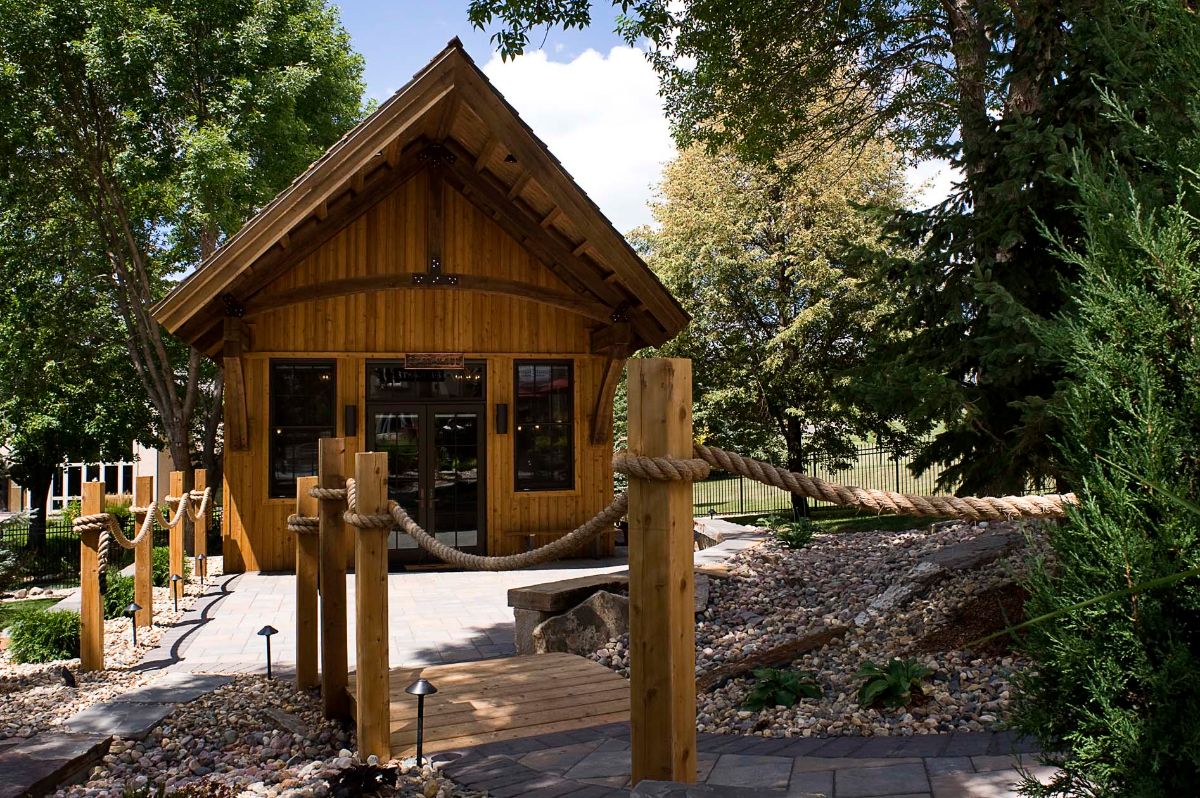 It's even adorable after dark. All of those windows on the sides and front really bring in natural light during the day, but also glow in the evening hours with light.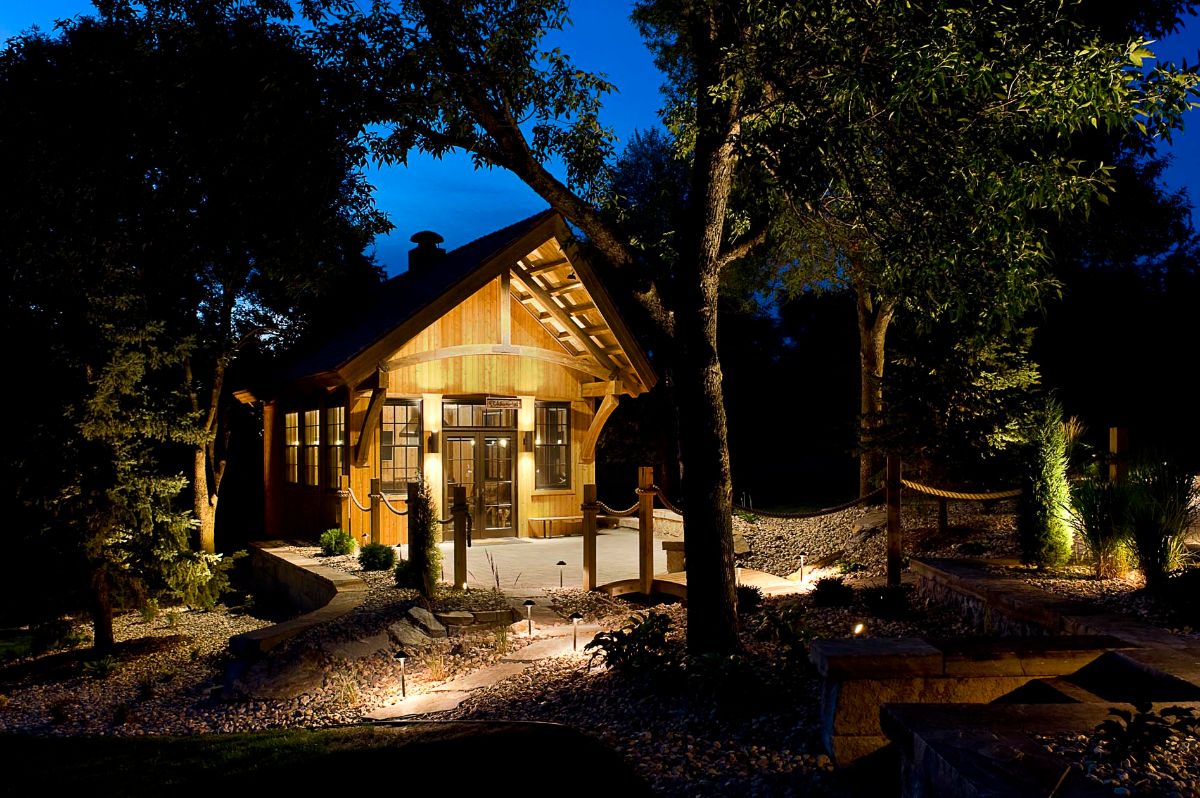 Turn it into a spa, a yoga studio, a home office, or your own private home library. A small kitchen and bathroom can be added to the back or side of the cabin, and you can use it as the ideal mother-in-law suite or a tiny home built on land near a lake or river.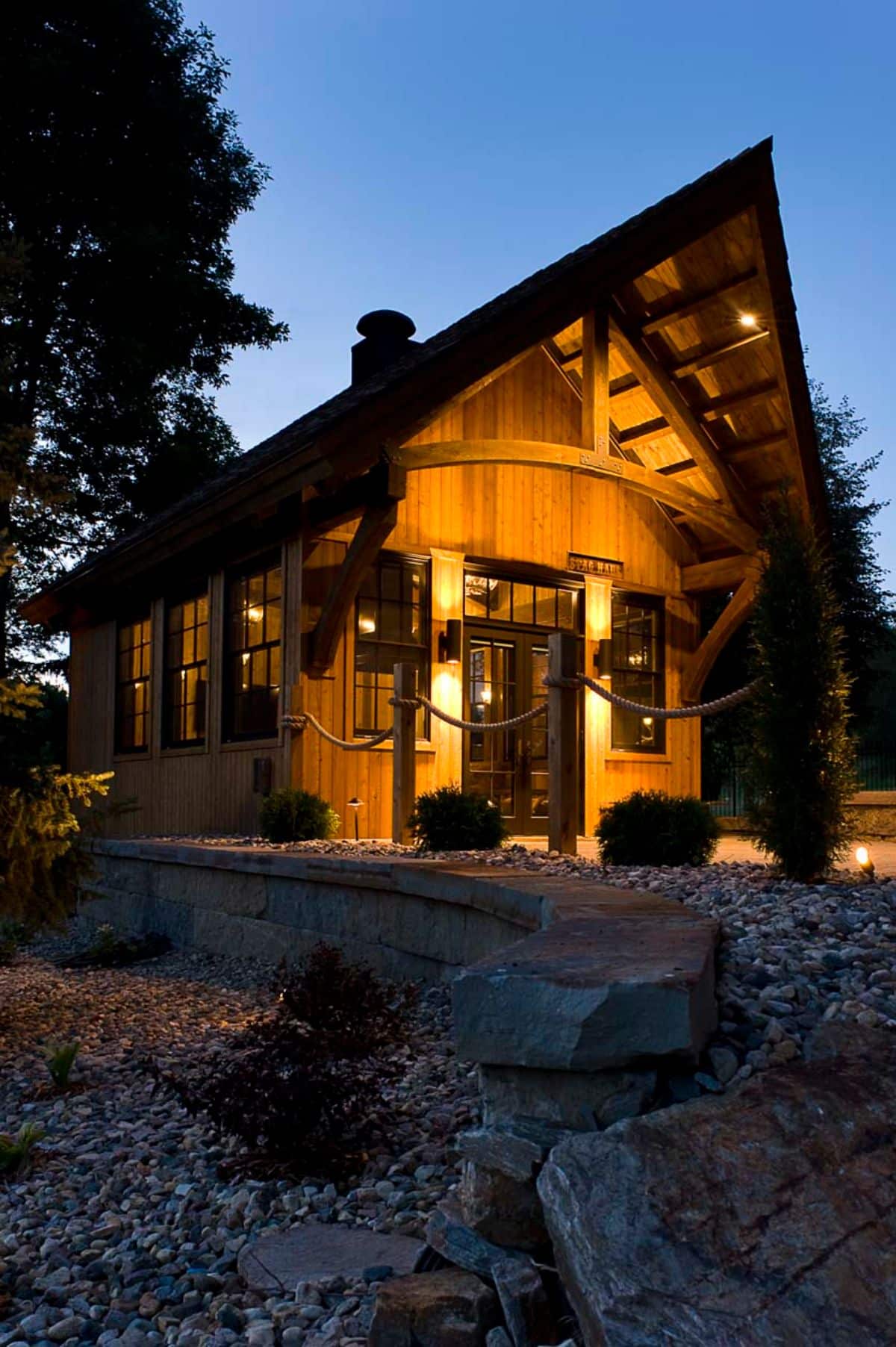 Just look at this open space. This has been laid out with chairs and sofas around a fire pit in the center. The back wall is a wet bar, that could easily be turned into a kitchen or kitchenette. Imagine those sofas as futons or a Murphy bed that can fold down. You could even make a small loft above the kitchen space for a "bedroom".
I would arrange it just a bit differently and create a larger bar with a kitchen. Instead of the fire pit, I would add a fireplace. Perhaps even a full one in the center of the home to divide the spaces?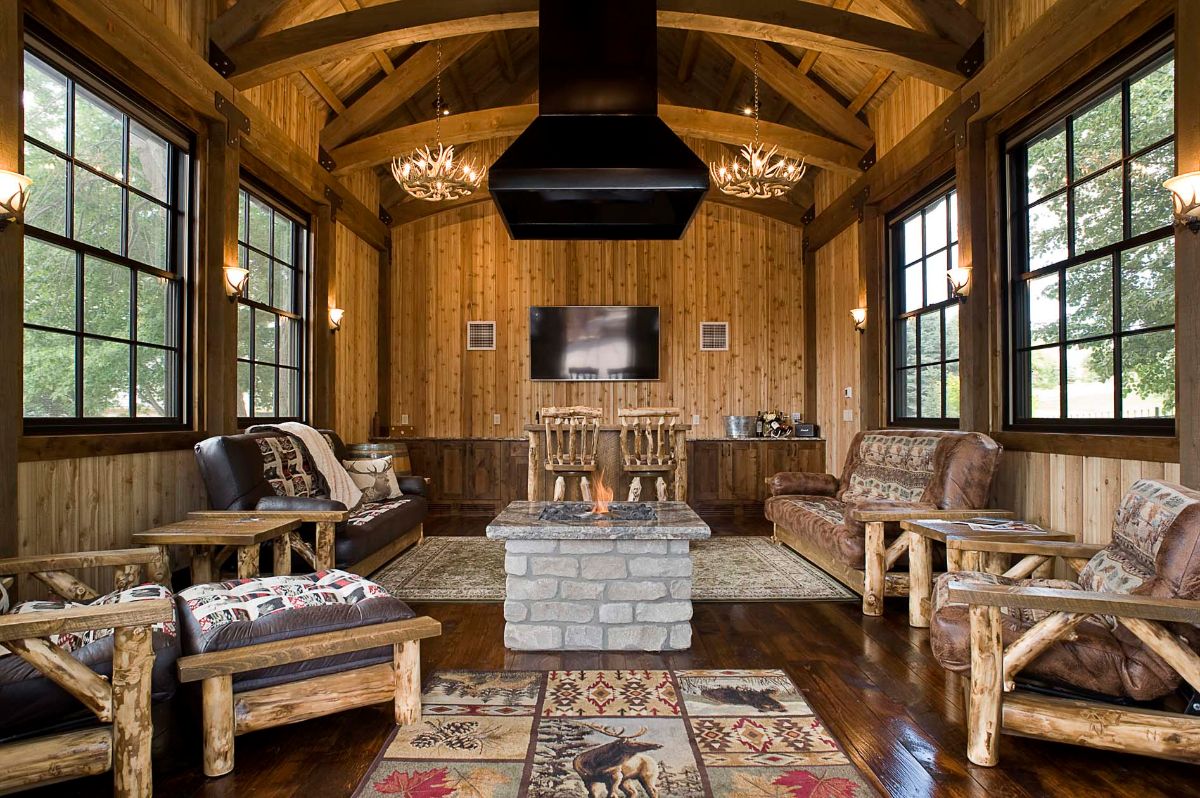 A firepit in the center makes it a great space to relax in cooler months. What a unique place to have a party for friends and family. It's not your normal space, but is cozy, rustic, and has a level of intimacy that is wonderful.
Sometimes, the smaller spaces can feel larger with just little changes. The roofline here makes it ideal for lofts, but it also stays open in this particular build to showcase a larger space. You aren't going to feel claustrophobic in this home!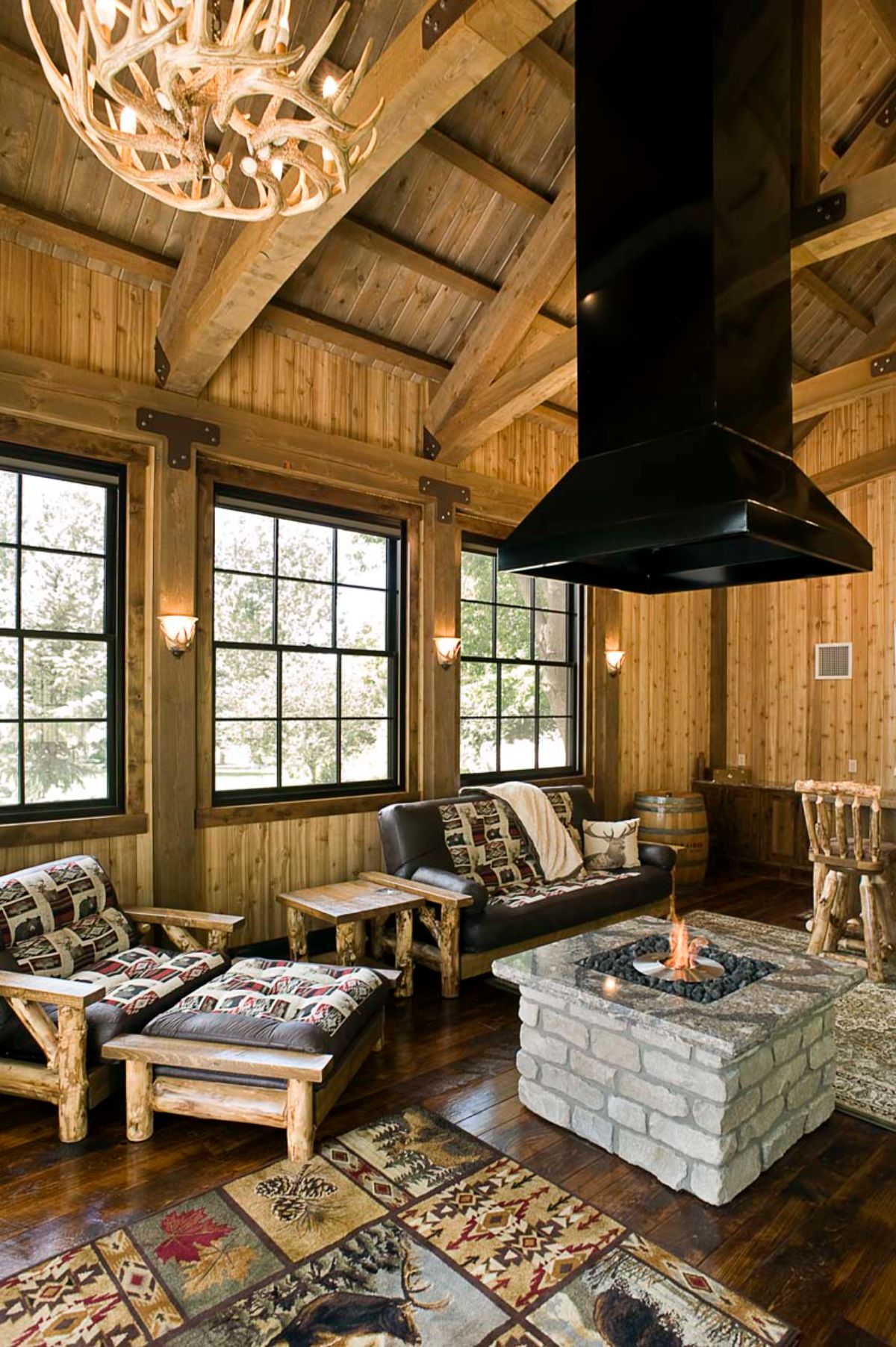 There is so much potential here to expand on this model to make a home. I love all of the windows, but one wall could be replaced with a cabinet Murphy bed that is out of the way during the day but folds out for evenings. It borrows from many of the popular tiny houses builds with a rustic spin.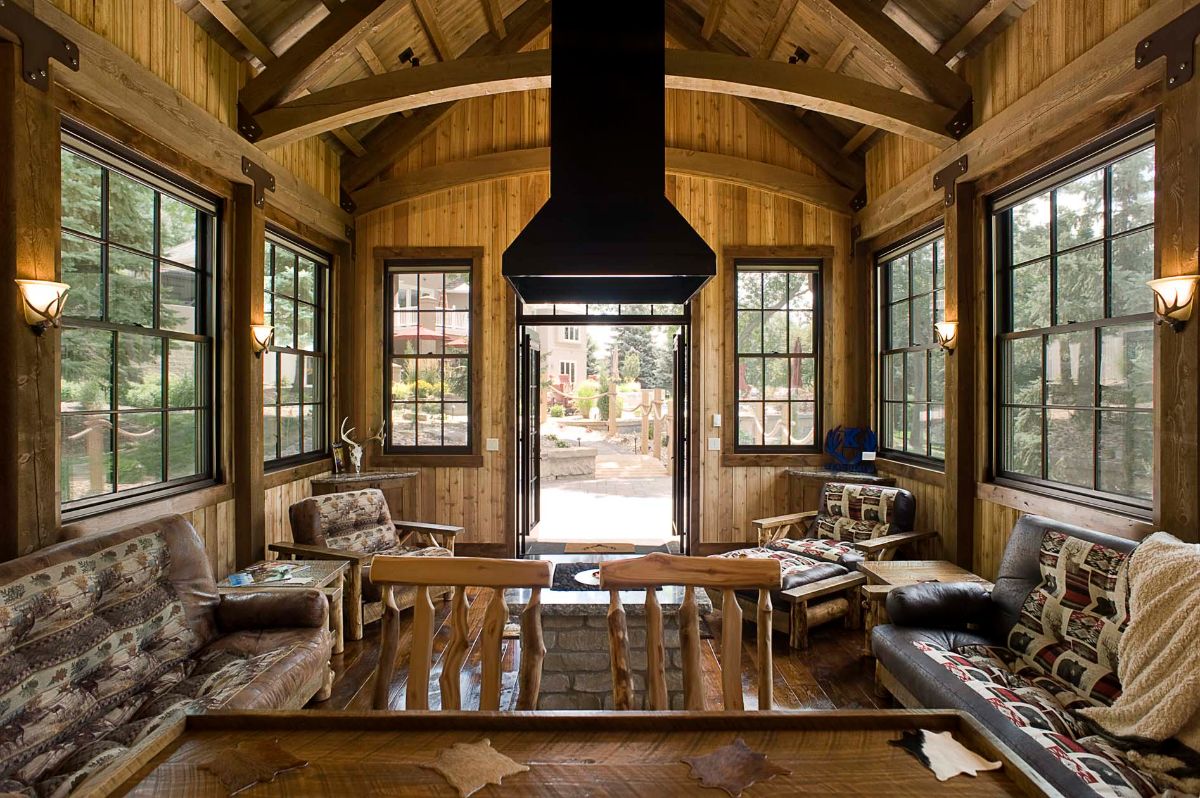 For more information about this log cabin model, check out the Legacy Post and Beam website. You can also find them on Facebook, Instagram, and YouTube with regular updates. Make sure you let them know that Log Cabin Connection sent you their way.
More Log Cabin Kits and Tours