The Tranquility is the epitome of a relaxing vacation destination. This rustic looking cabin appears to be tiny, but actually packs a punch with plenty of room for two bedrooms, a large bathroom, kitchen, dining area, and a cozy living space. Plus, a stunning hot tub out back!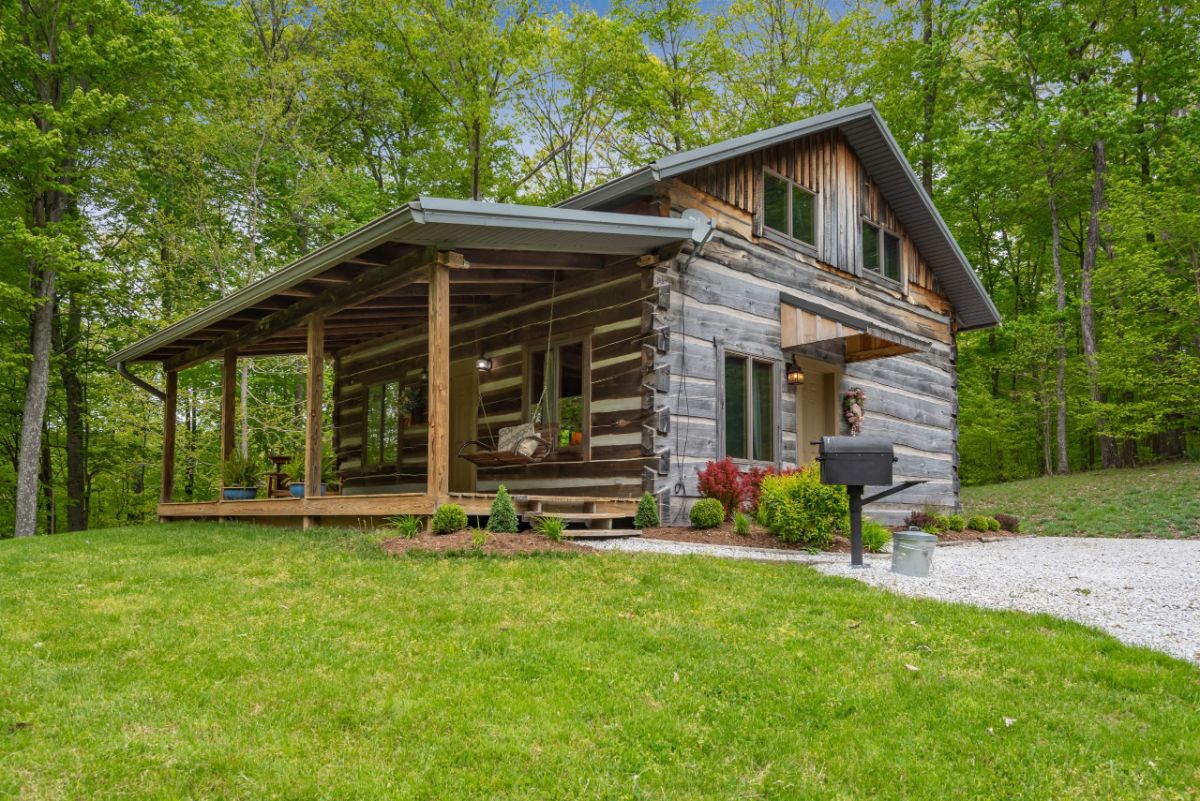 This cabin easily sleeps between 2 to 6 people with two bedrooms and a queen sized fold out sofa option. Included in the home is a bathroom with a nice sized jacuzzi soaking tub as well as a hot tub out back. It's a luxury stay that you never knew you needed!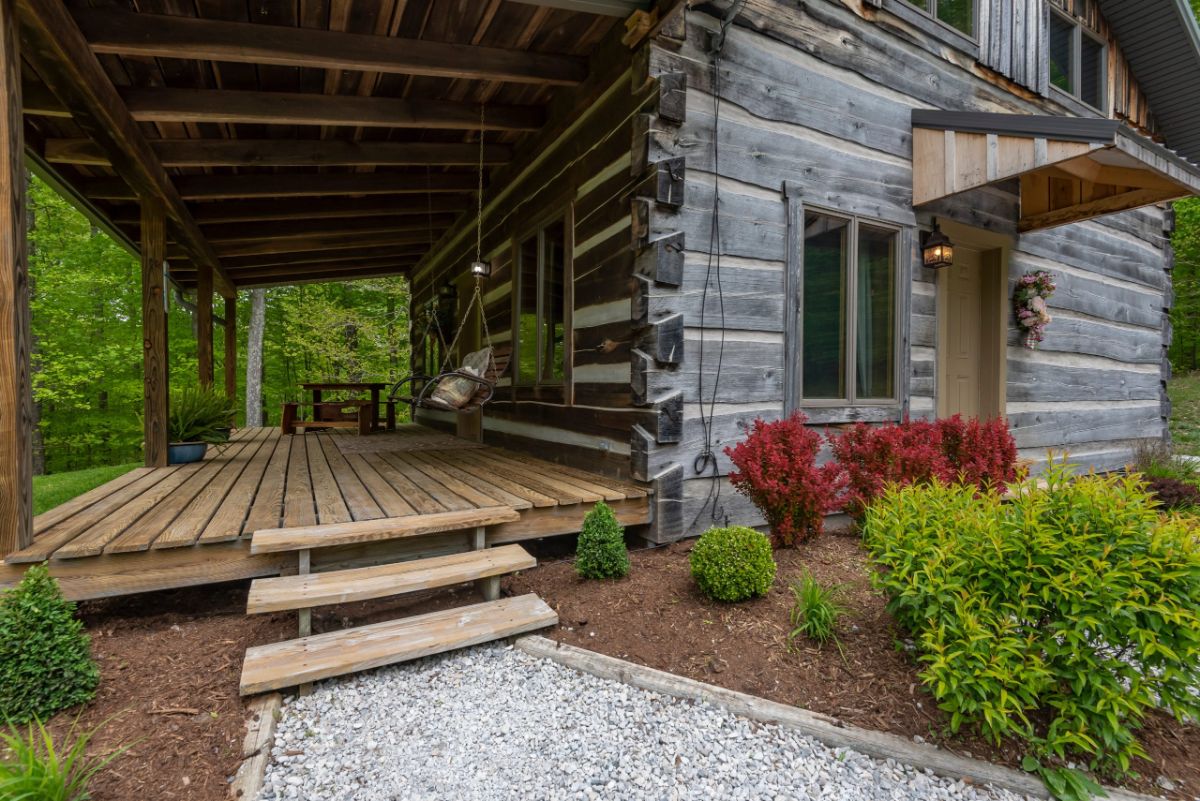 Inside the cabin is a small but cozy living area. An entertainment center in the corner holds the television with a fireplace including a gas fire against the wall between the rooms. I love that these chairs are so cozy, and you can so easily fold out the sofa for another sleeping space.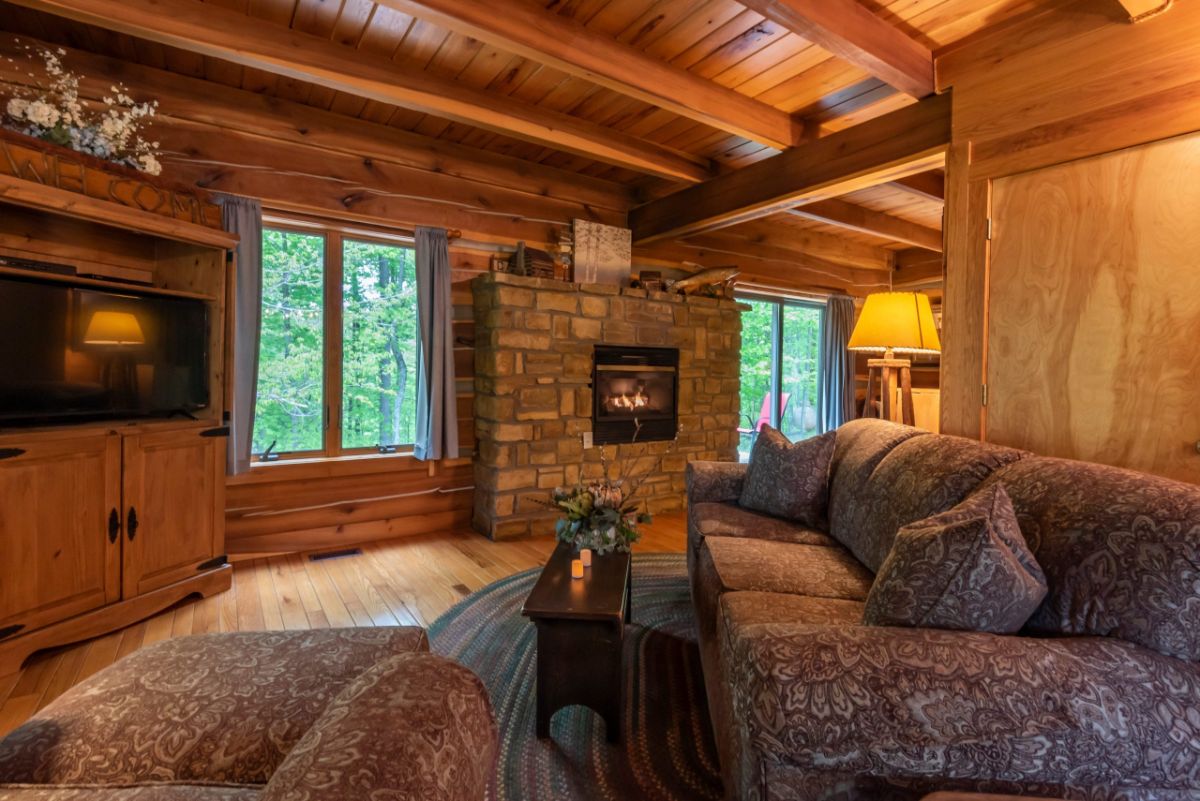 Plus you have this nice lounge chair that could act as a bed or if nothing else, a cozy place to relax for a nap or with a good book.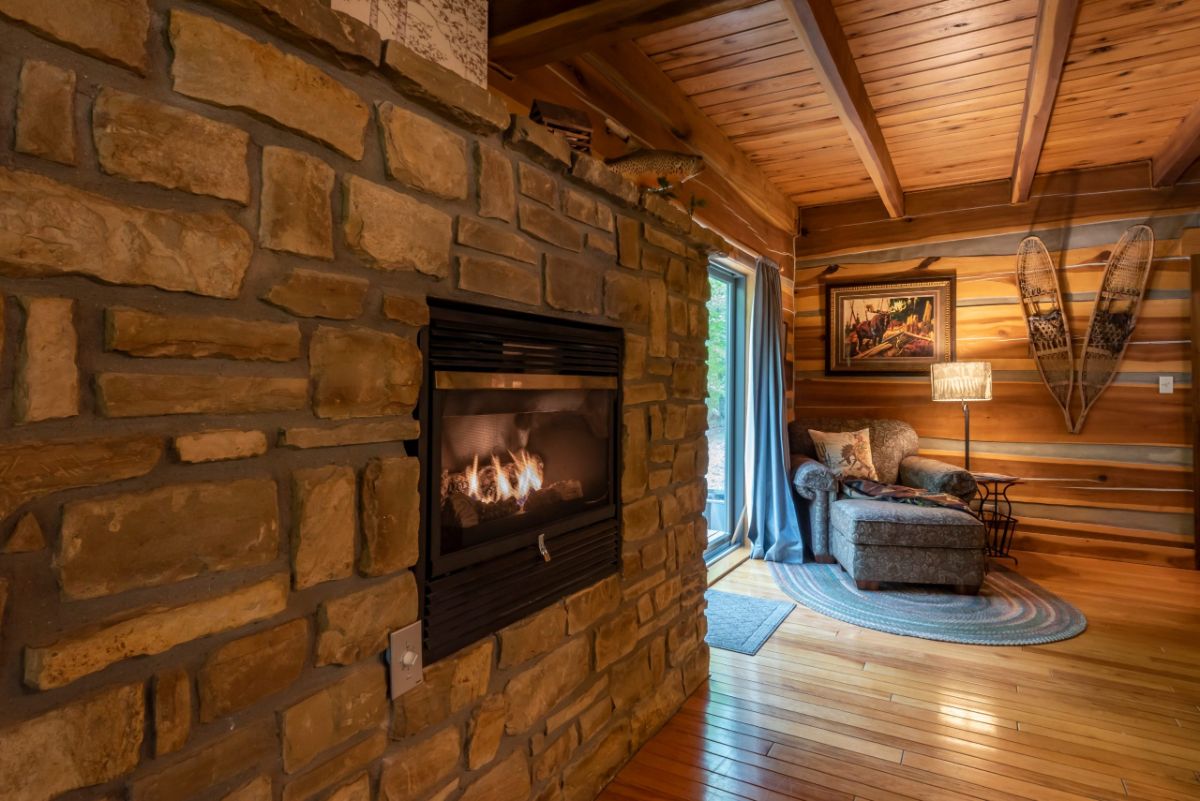 On the other side of the home is this nice big dining space. The table holds 6 chairs easily. You could add an extra leaf in the middle to seat 8 if needed.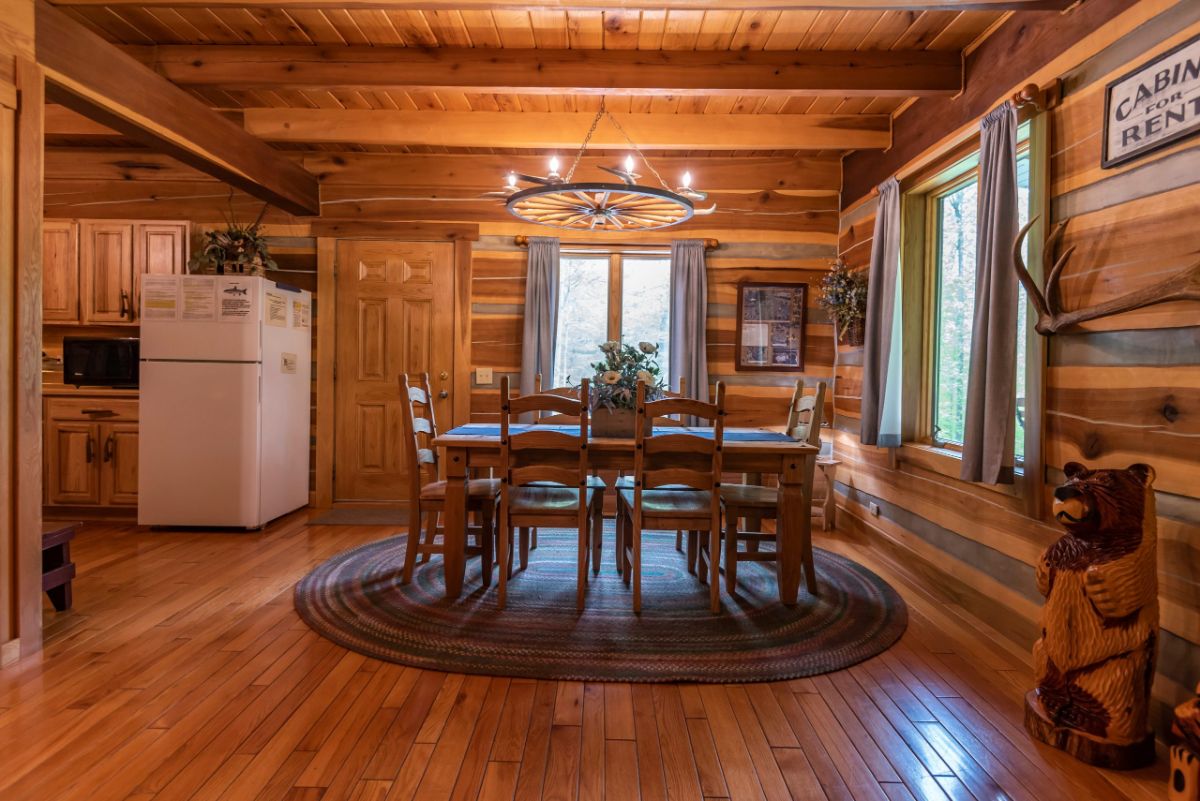 One of my favorite additions is the wagon wheel chandelier above the table. It's rustic and functional.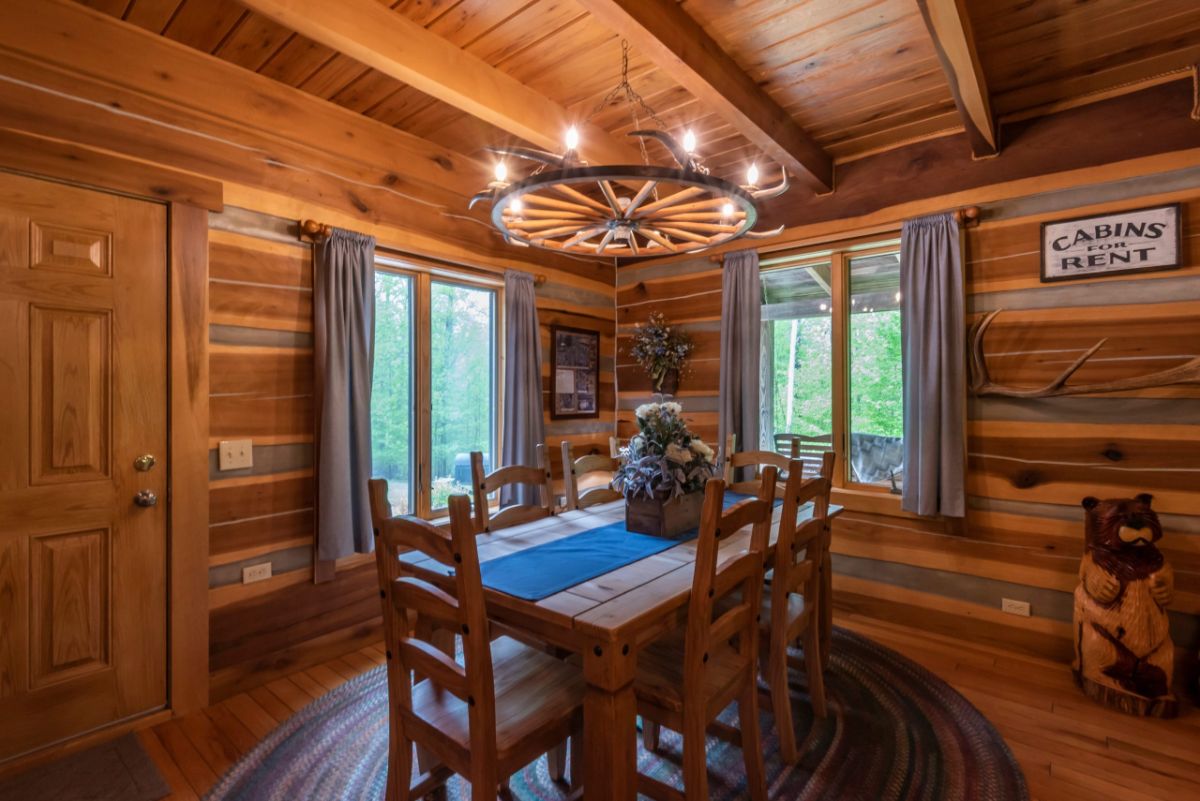 The kitchen on the back of the home is a nice long L-shaped space that has a full sized space with a refrigerator, stove, microwave, and tons of cabinet storage. I love the additon of the hutch on the left of the image below.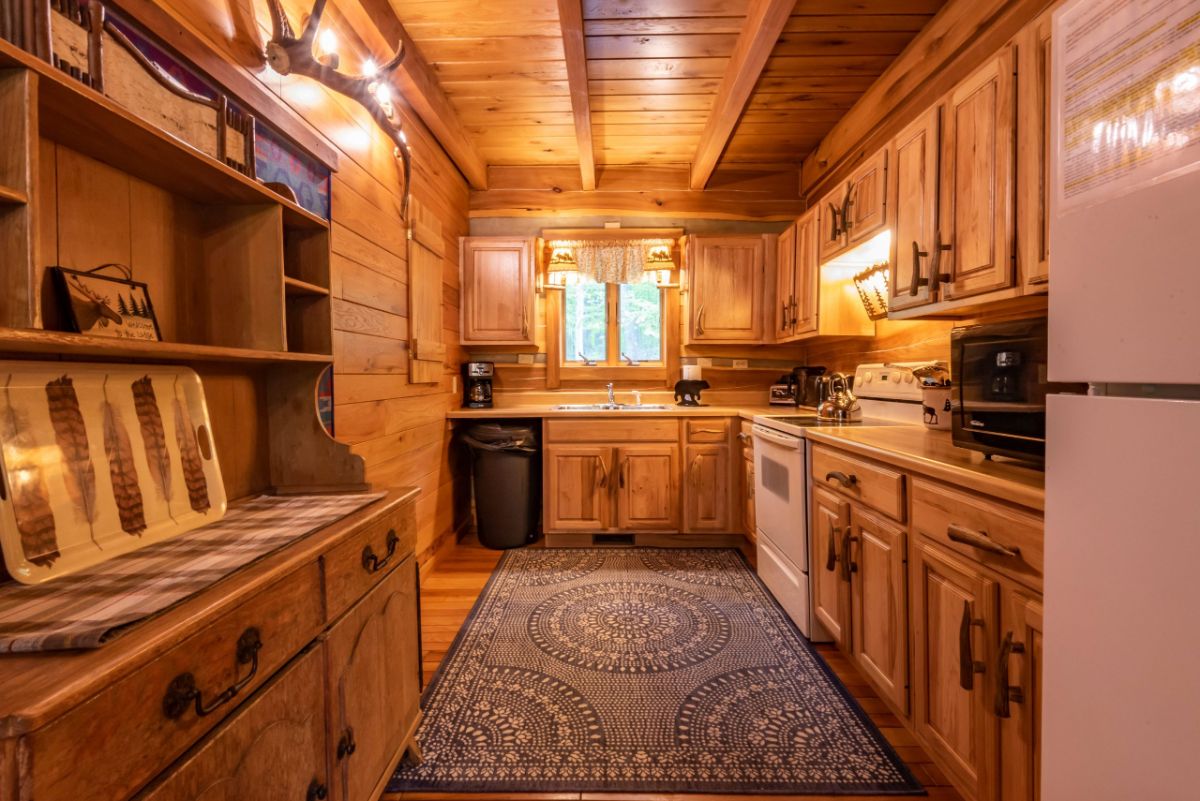 One of the things I love is that this home utilizes the loft space for bedrooms that are much bigger than you might imagine.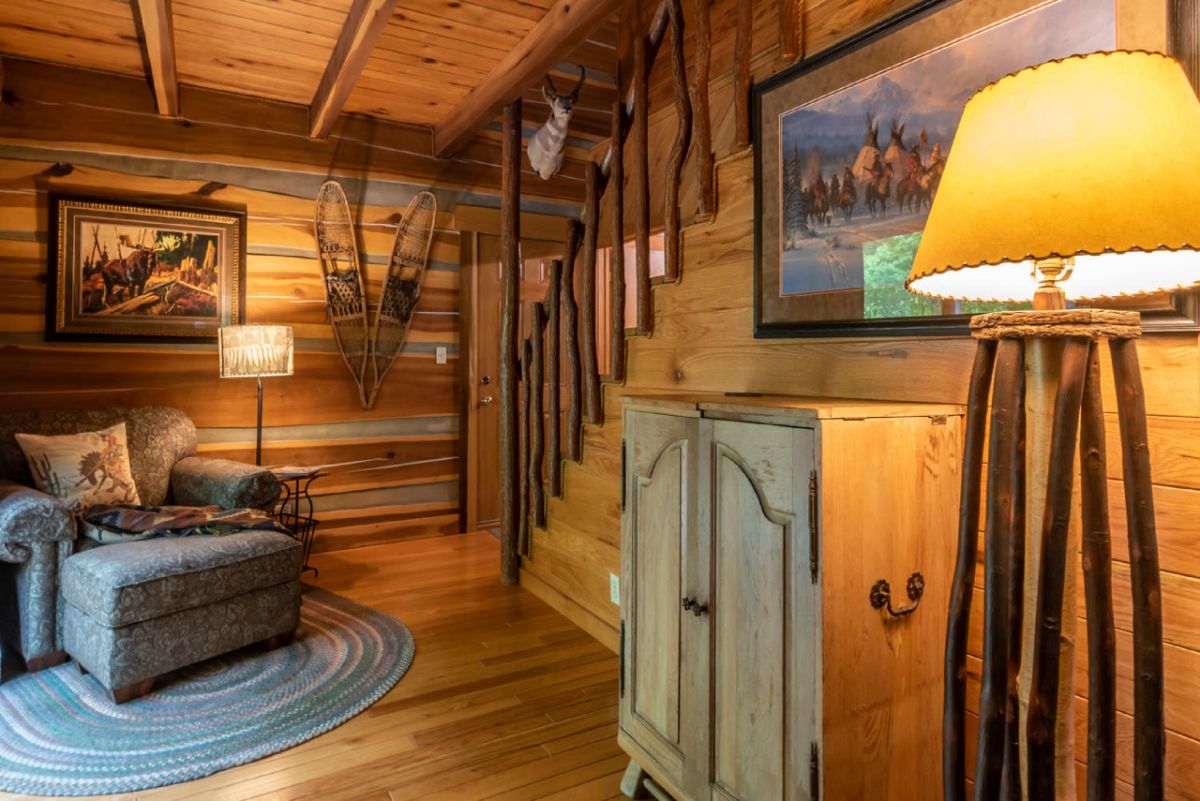 There are two bedrooms upstairs with beautiful reclaimed wood on the walls. Windows, custom bed frames, and tons of storage make this a great space to relax and get away from the world.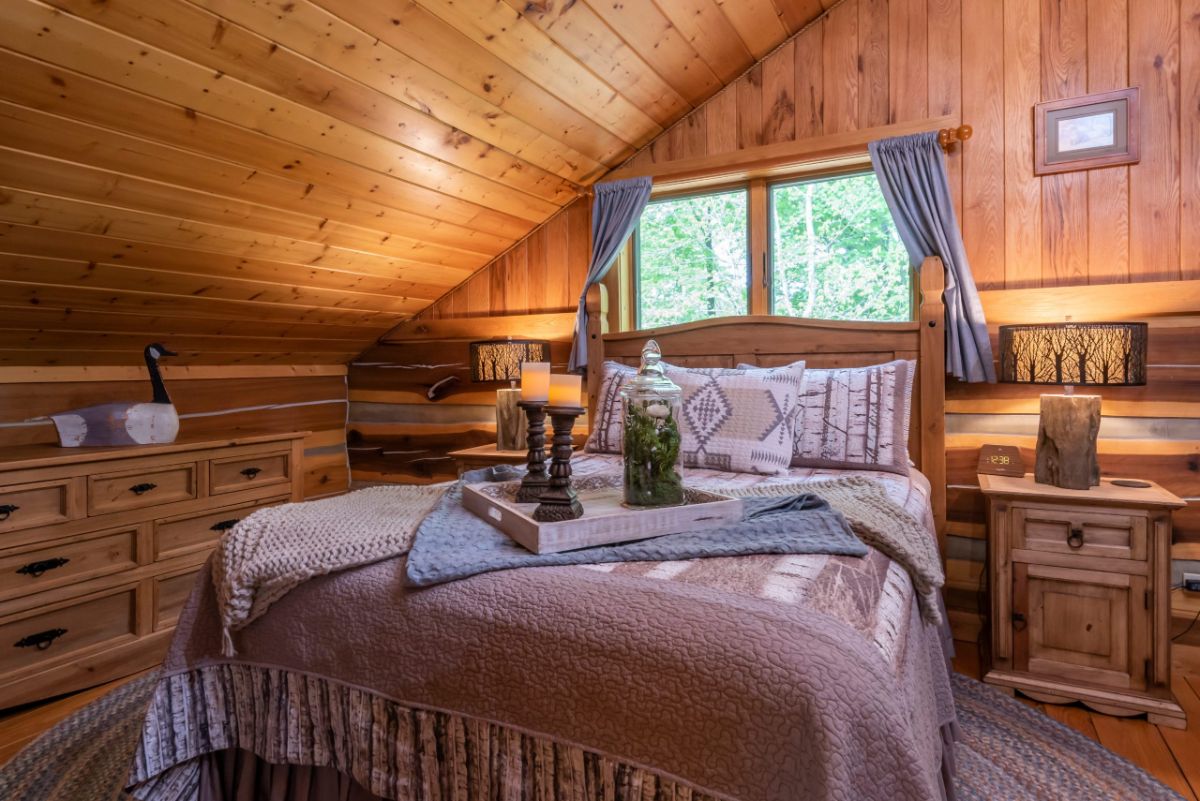 One of the things I really like is that while there isn't traditional closet space, each room has an open closet like shown on the left below, as well as bedside drawers and a chest of drawers for clothing storage.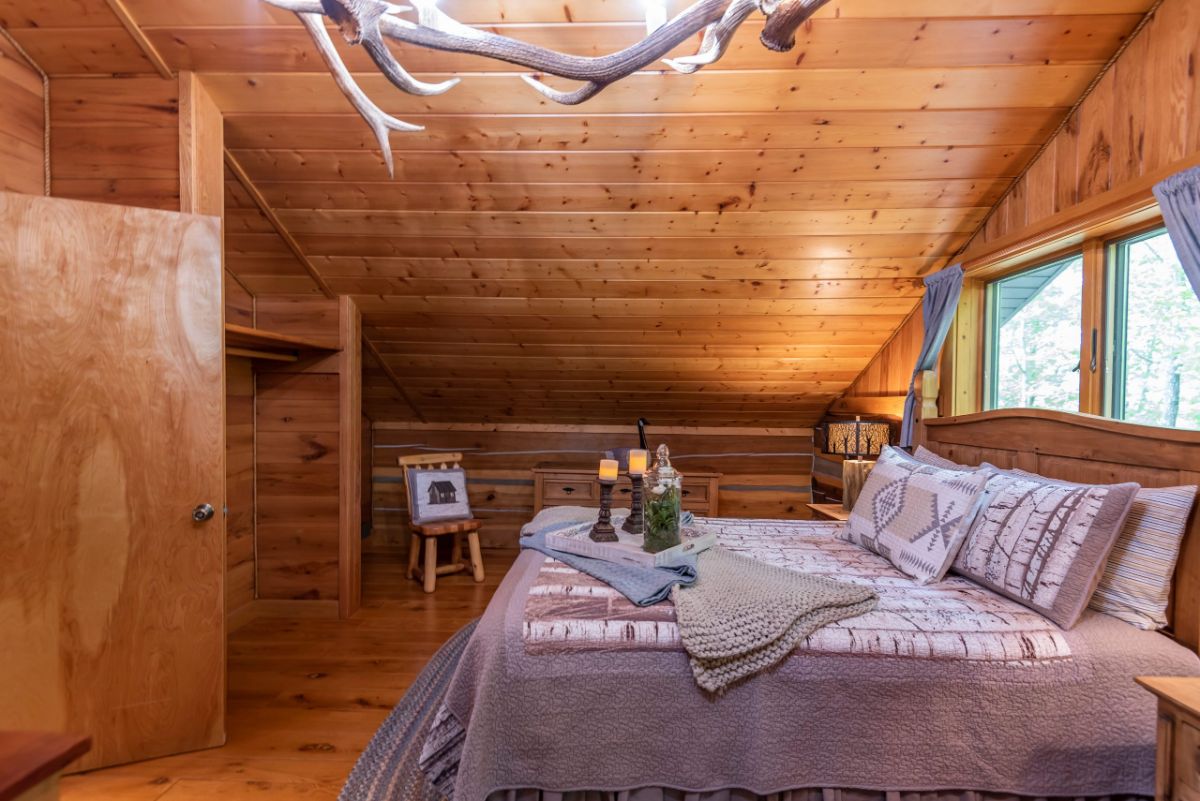 Of course, the bathroom is also off the bedroom here for an easy to access space that feels a bit like a master bedroom.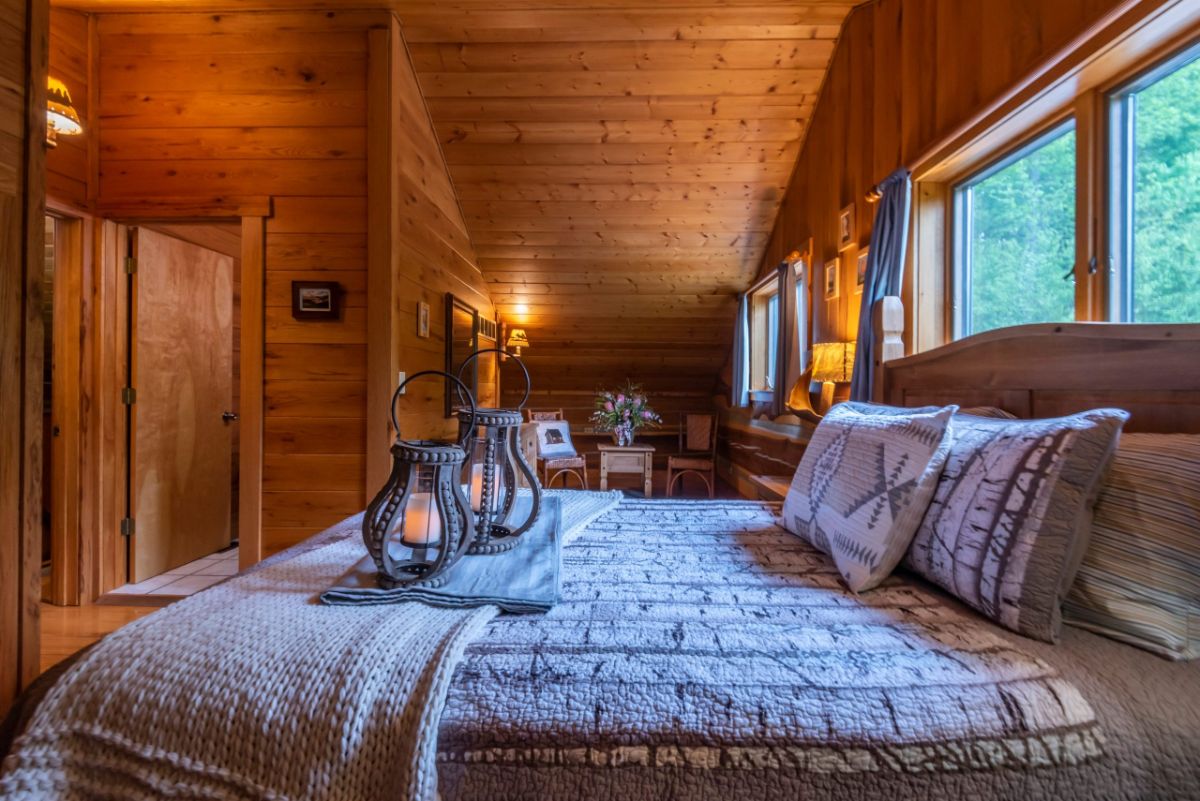 And tehre is even a little corner play area in this room that includes board games, a TV, and a Playstation.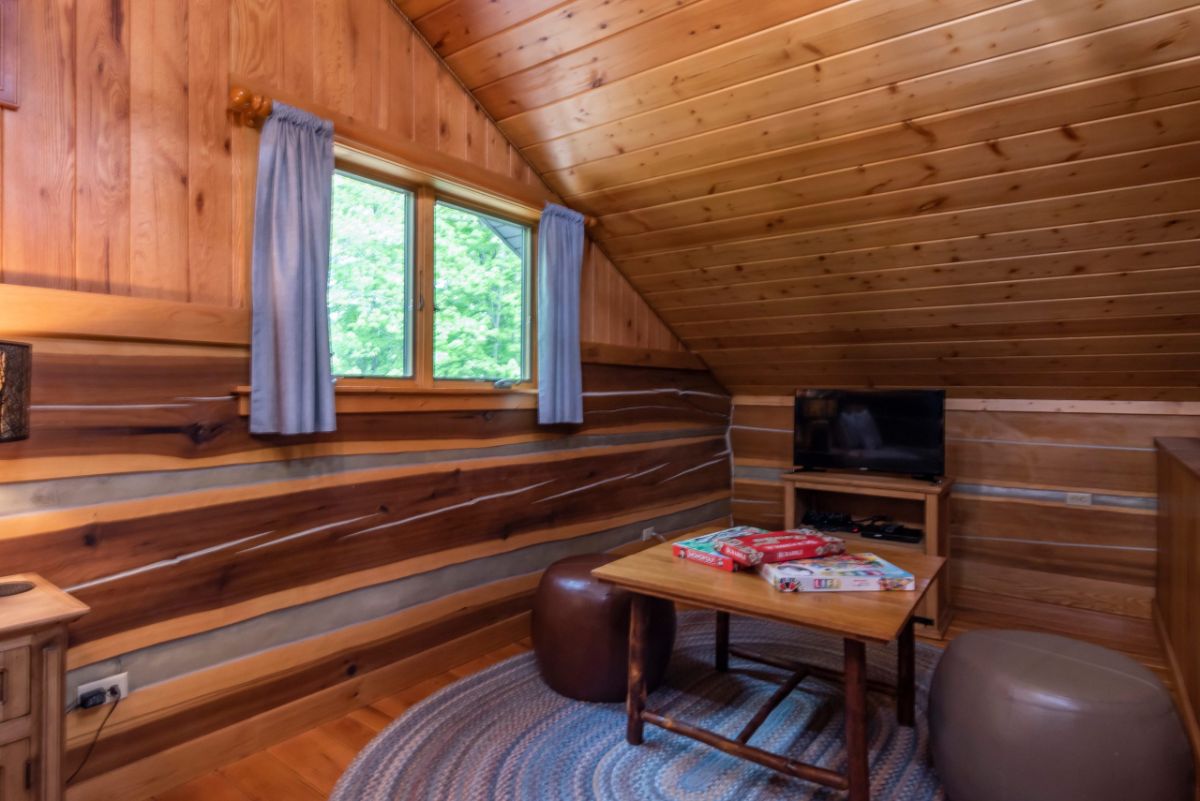 There is even a little nook here with chairs that you could also use for an air mattress for another person to sleep if you had more guests.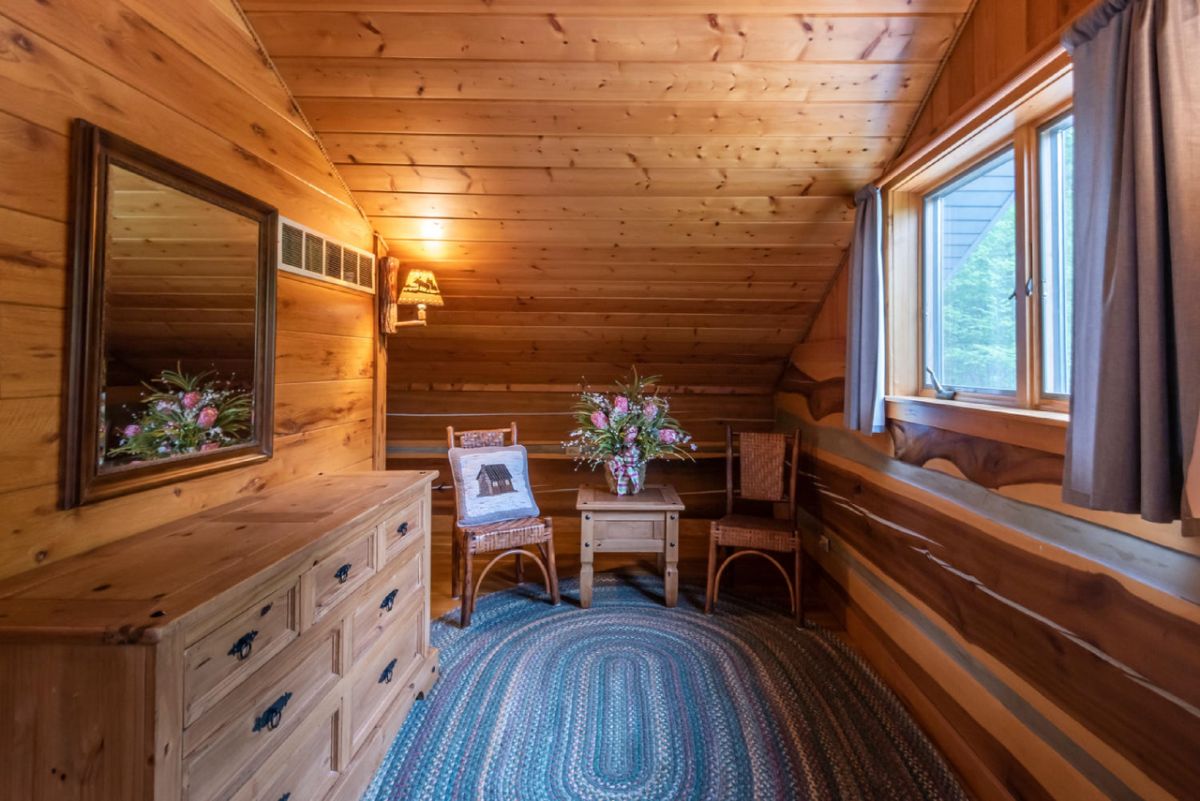 The back side of the home looks off into the beautiful views with room for rocking chairs and cozy seating.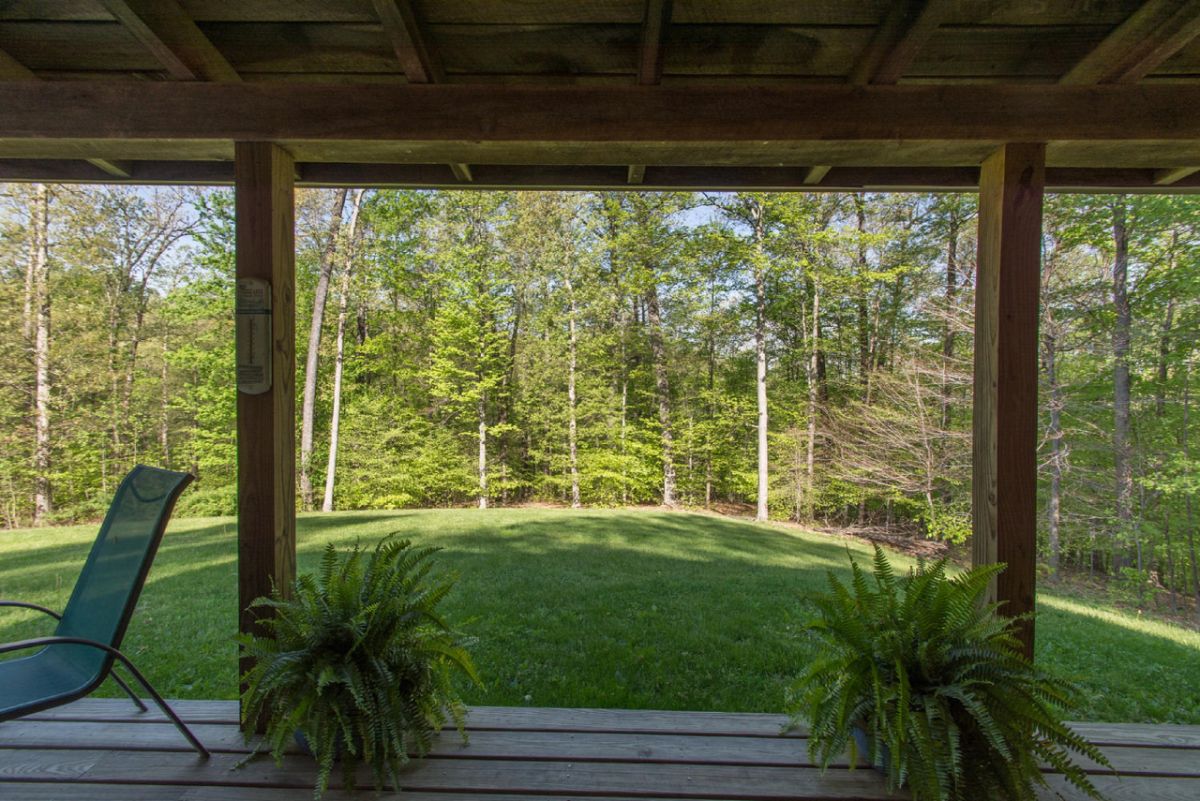 Of course, I can't mention the back deck without pointing out the nice large hot tub. It's nestled right off the deck so easy to step in and out of and has a great view but still enough privacy so you don't feel exposed.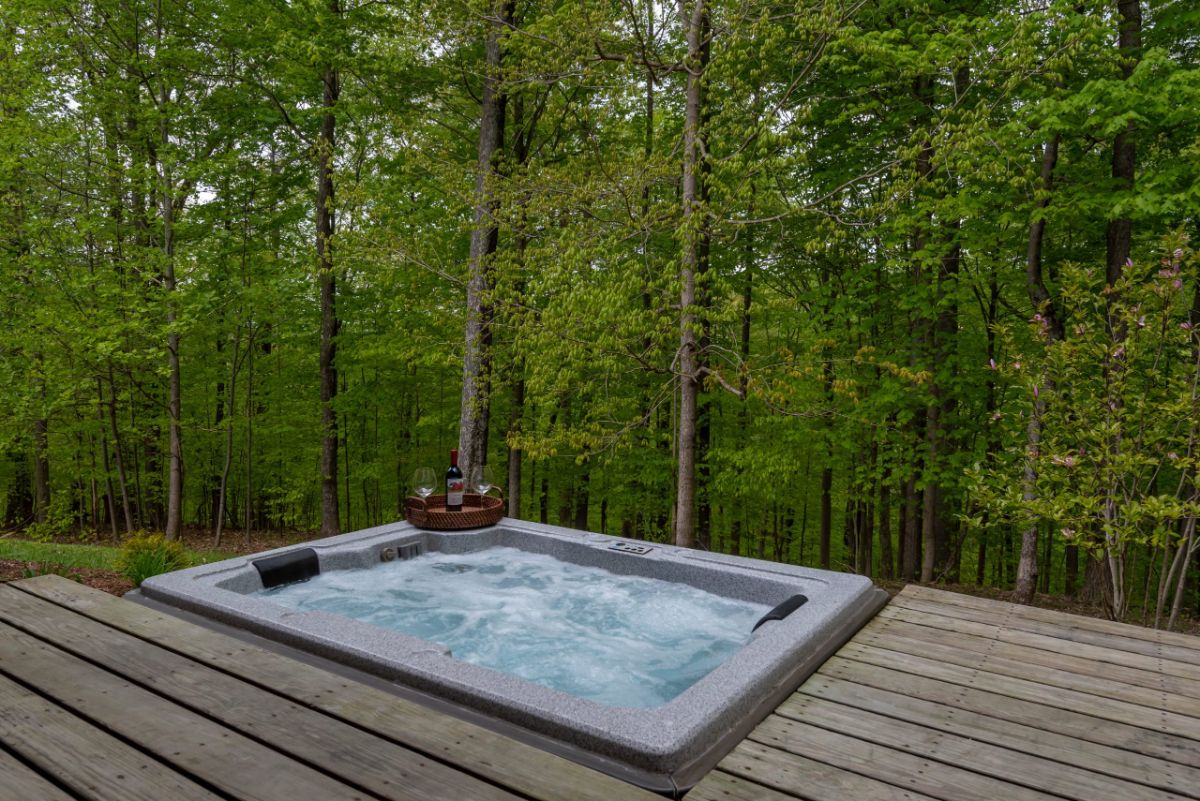 Not far from this cabin is an additional little building that I like to refer to as a fishing hut. There is a small dock here and a few chairs. A great place to relax on the water.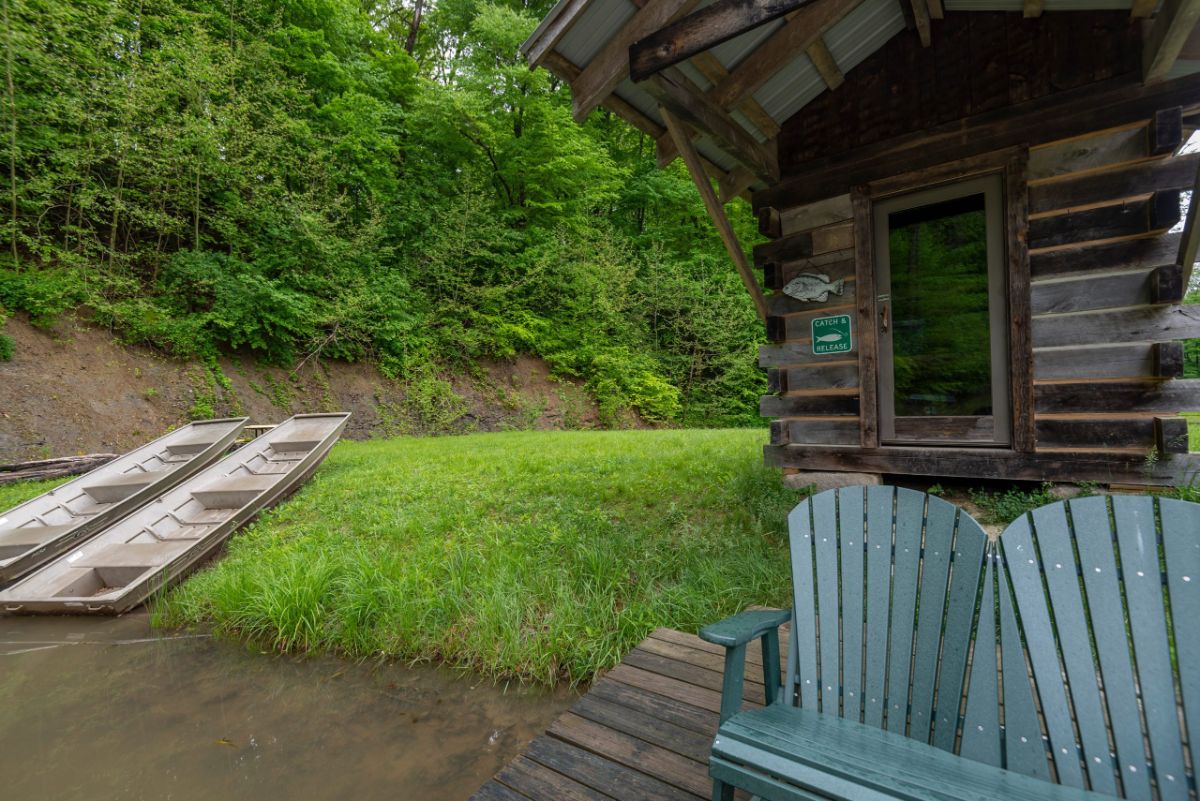 You can push a canoe off and float around or just fish off the bank. It's a perfect all-in-one retreat cabin that is fun to visti but also provides you with inspiration for your next log cabin build.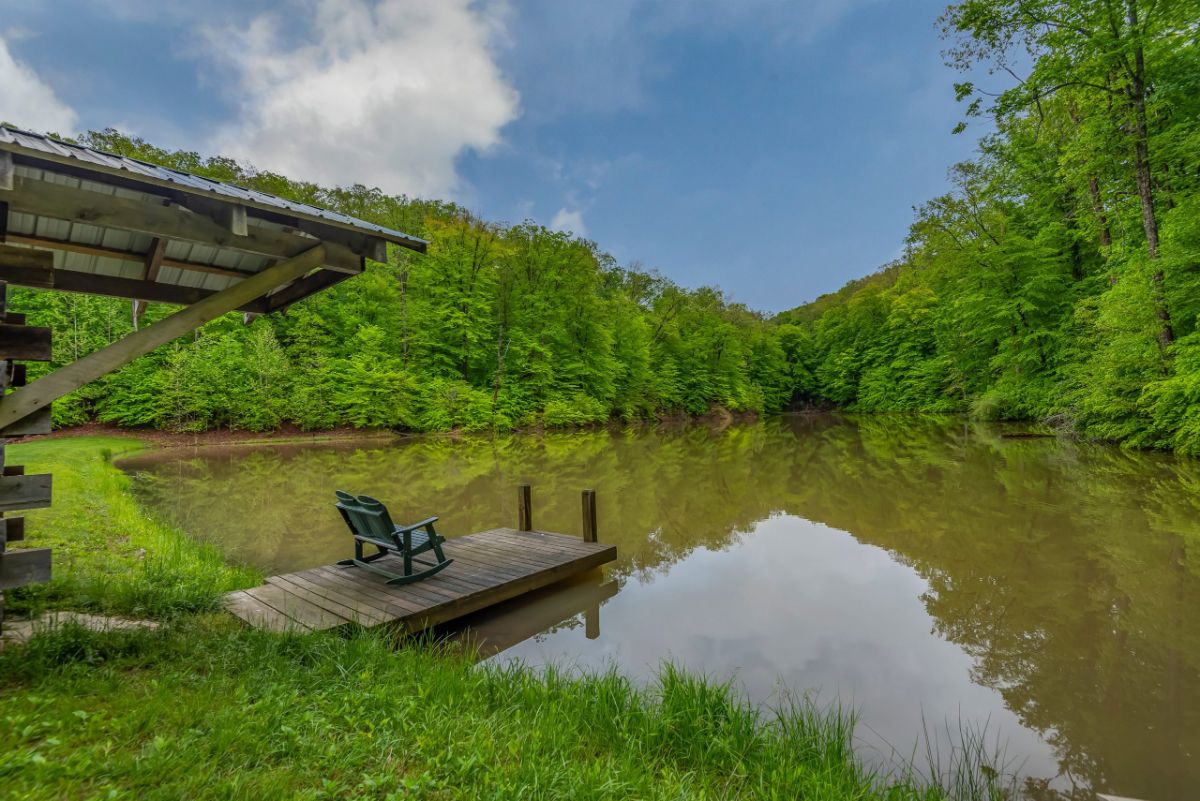 To rent this log cabin for your own retreat or vacation, check out the full listing on the Antler Log Cabin Vacations website. You can also follow them on Facebook for more regular updates. Make sure that you let them know that Log Cabin Connection sent you their way.
More Log Cabin Kits and Tours