Sometimes, the smaller cabin is the one that is most appealing. The Timbertrail is a tiny cabin retreat destination that is ideal for inspiring your own custom build. This tiny home has everything you need in a compact rustic package.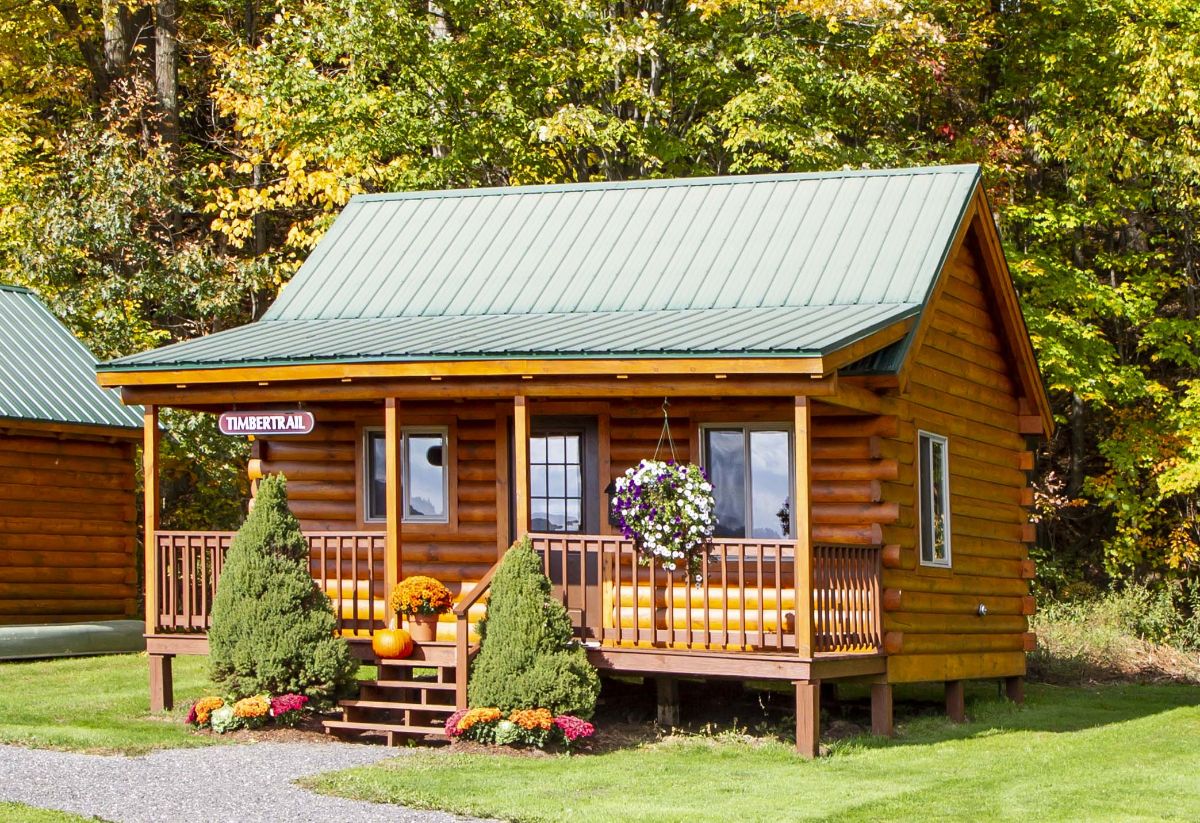 Log Cabin Size
14'x20' (392 sq ft)
1 bedroom & 1 loft sleep space
1 bathroom
6'x20' covered front porch
Easily sleeps 6
Log Cabin Pricing
Custom builds start at $53,750 with shipping in the Eastern time zone as low as $1. Prices vary depending upon additions, size options, and upgrades.
Log Cabin Features
Includes a main floor bedroom and bathroom as well as the open loft space for storage or an additional sleeping area.
Open floor plan with living room, dining nook, and kitchen open to each other on the main level.
Full kitchen with space for all traditional-sized appliances.
Sizable covered front porch.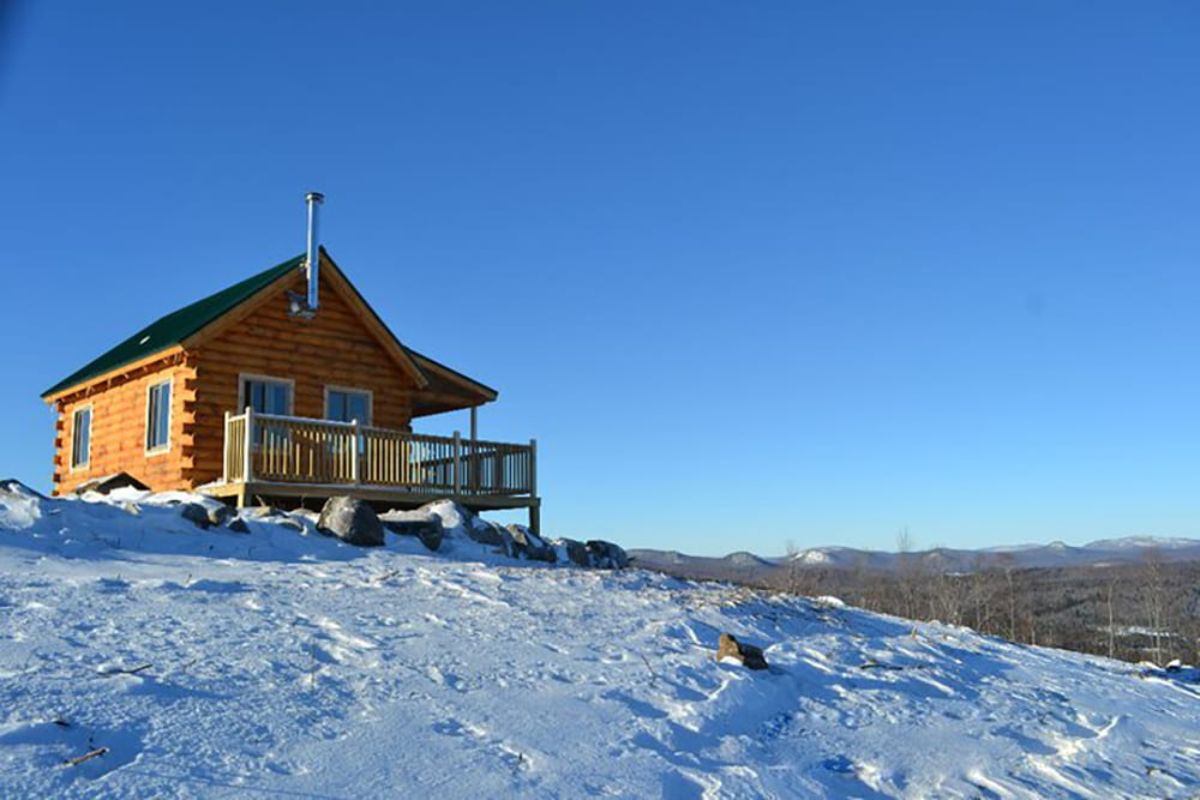 The inside of this cabin is exactly what you expect when it comes to a rustic home. It is all wood floors, walls, and ceilings. There isn't anything overly fancy or upscale here, but comfortable and welcoming.
Below you can see the open living room space that leads off to the main floor bedroom and bathroom at the back side of the home. This, along with the cathedral ceilings makes the small footprint seem much larger. It even fits into a true tiny house square footage parameter!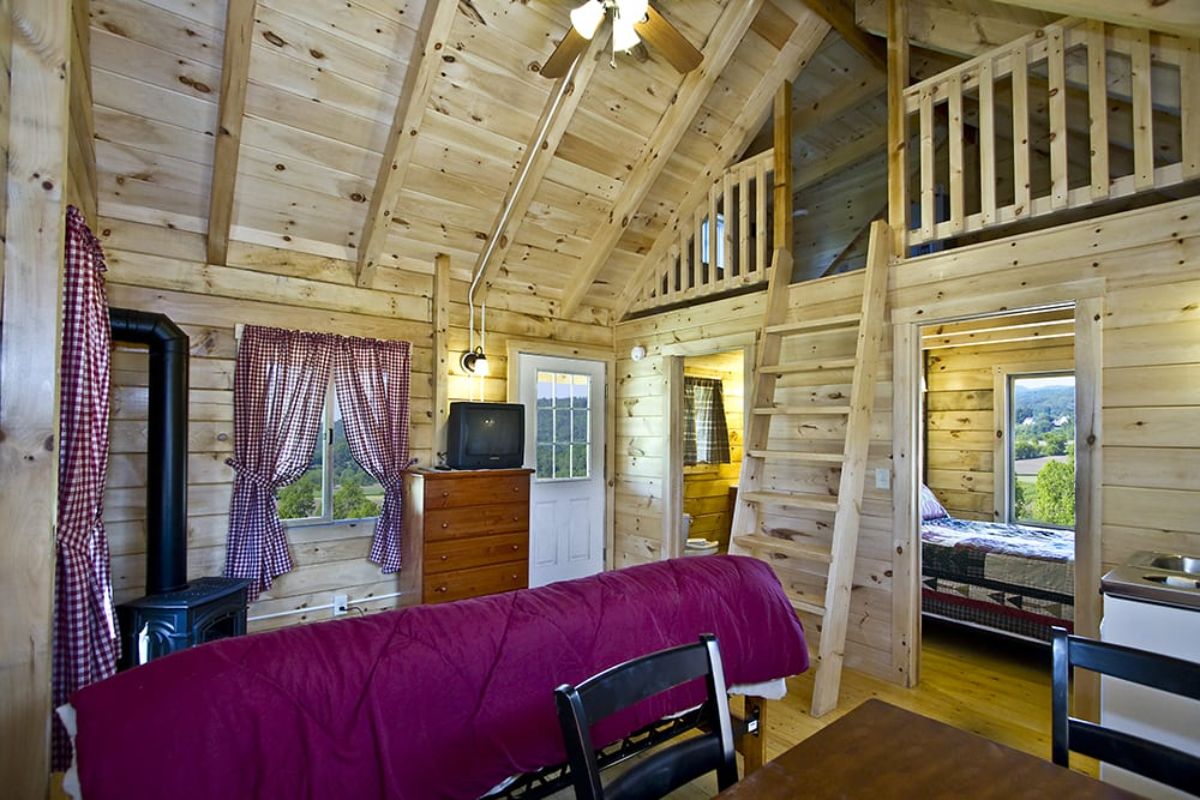 There isn't a ton of extra space, but the tall ceilings give you extra space on the walls for storage if needed. They have included a wood stove in the corner, but this could easily become a fireplace if you prefer. The futon is a great choice to expand your sleeping space, but can also be replaced with any chair or sofa you prefer.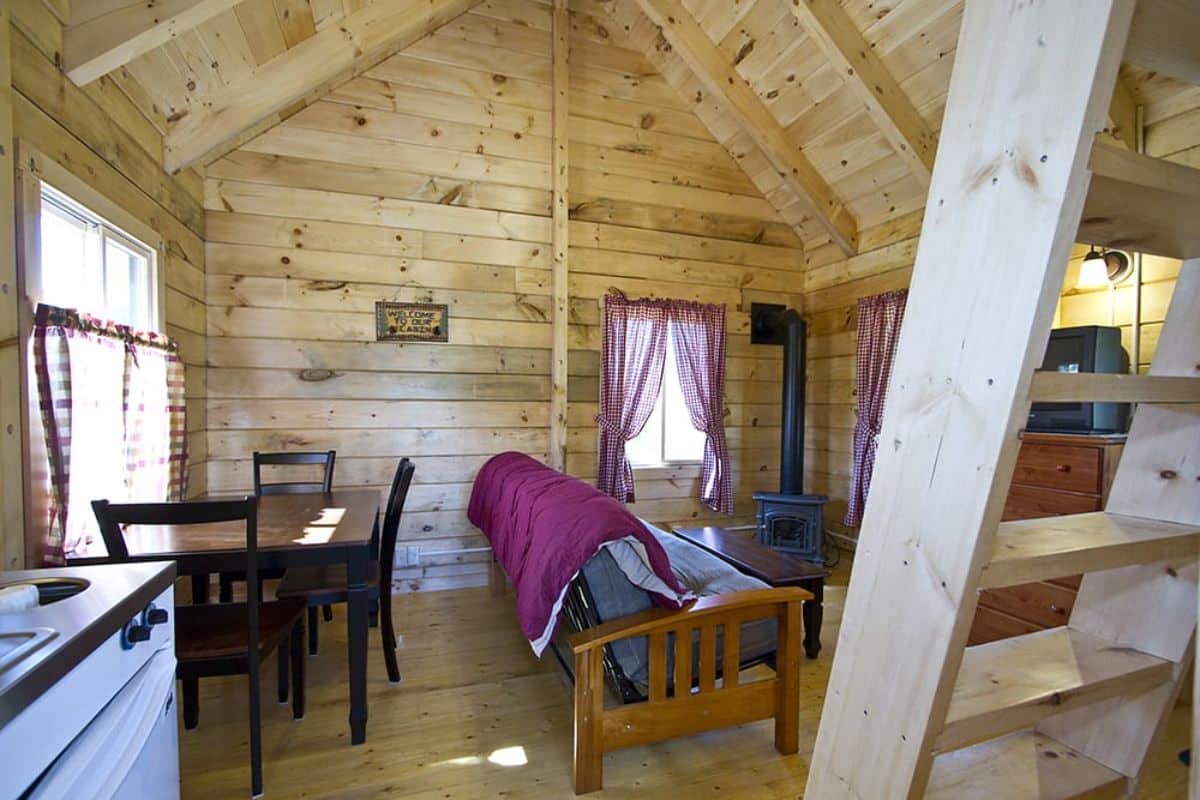 The back wall of the cabin includes a small kitchen and the door leading off to the bedroom. Everything is nearby, in a smaller cabin, but you still have plenty of privacy when needed.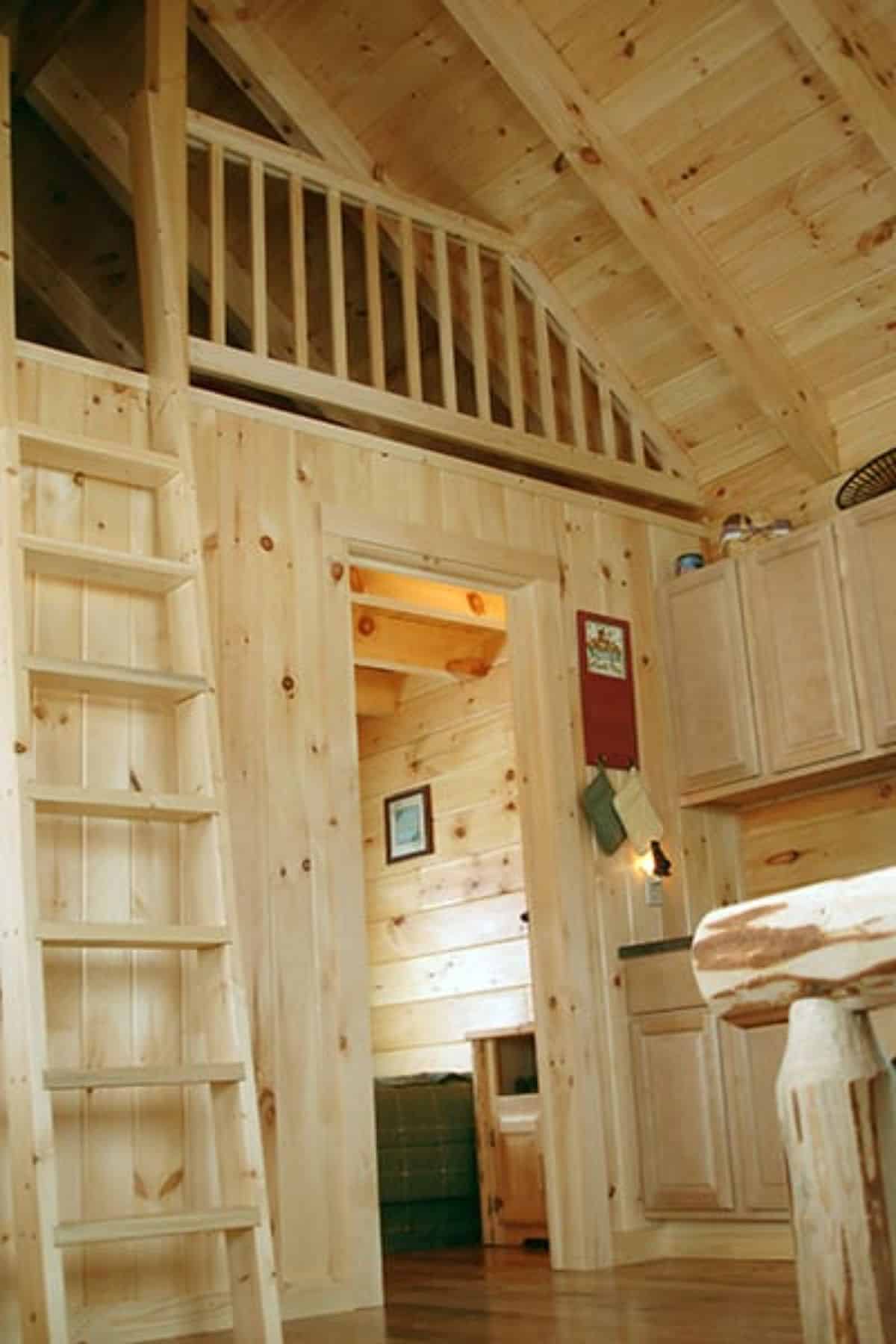 The bathroom is simple, but your own build could include a bathtub if you prefer. Here you have a standard shower stall, sink, and toilet. It's comfortable but nothing too elaborate. This is ideal for the retreat cabin, but if you prefer more upscale, changes are easy to make.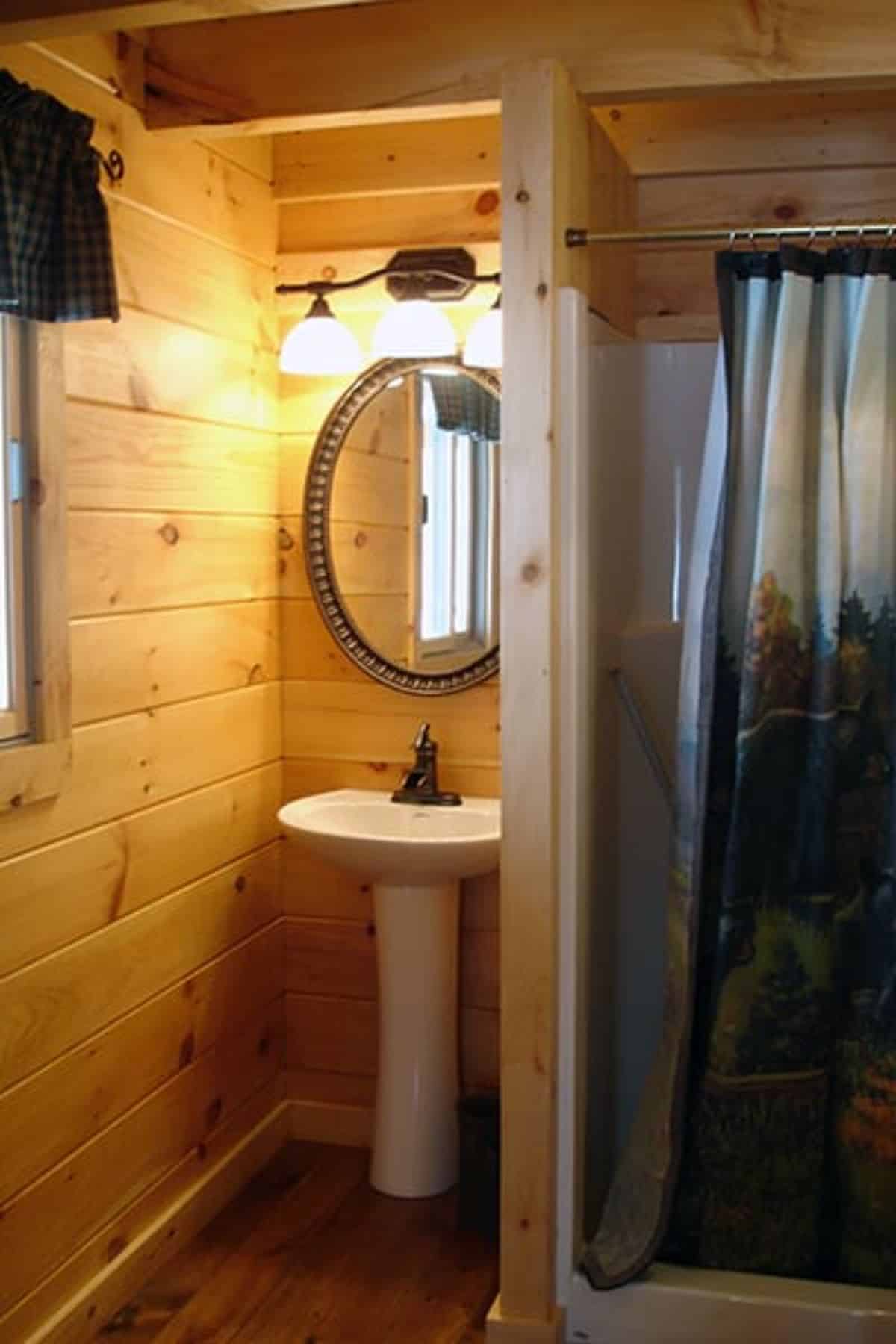 While we only get one picture looking up at the loft, it is a cozy space that sits over the bedroom and bathroom. This is perfect for a couple of twin mattresses for the kids. It could, also, very easily be used just for storage if you are building as a single person or couple.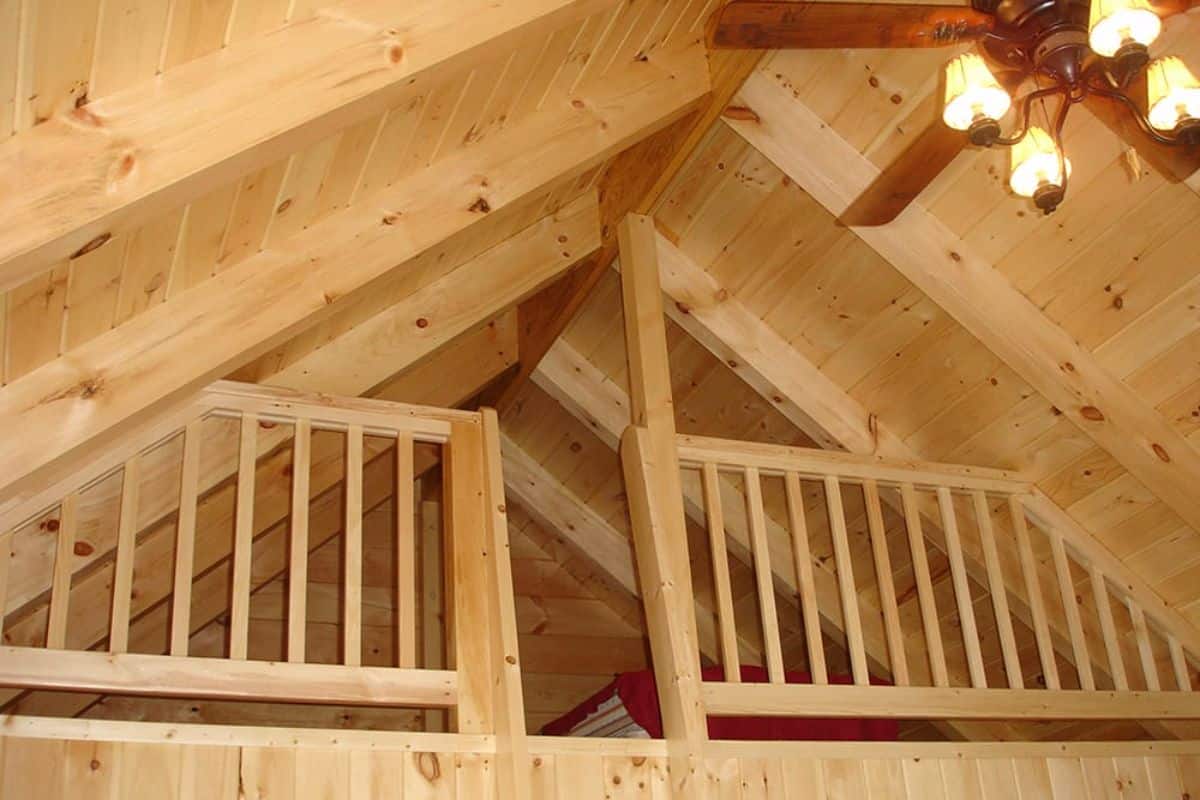 Of course, the view from said loft looking down into the home gives you a better overall picture of the space. While the square footage is small, it is a comfortable cabin with cozy spaces and everything you need within reach.
You can turn this into a full-time home or build it just to use as a getaway retreat in the mountains or countryside. Whatever your choice, this home is available as a kit delivered to you to customize in the way that works best for your family and needs.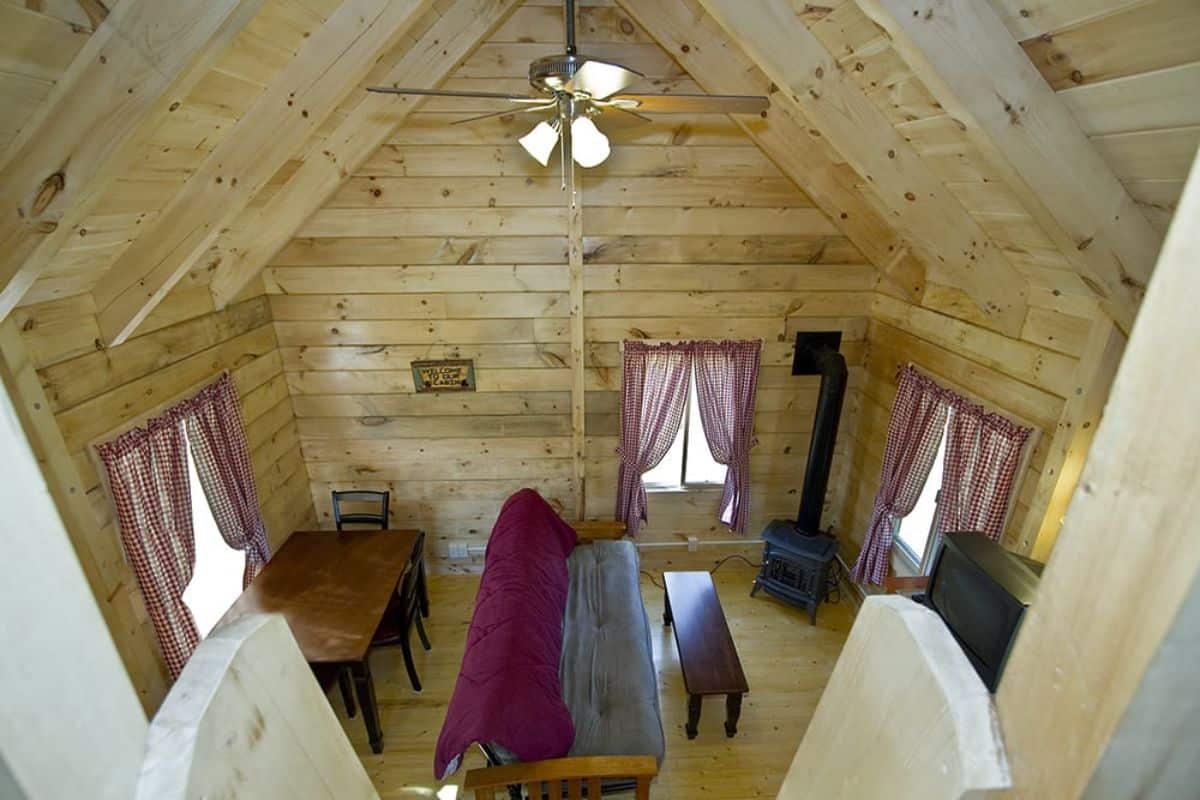 For more information about this and other log cabin builds, check out the Coventry Log Homes website. Make sure that you follow them on Instagram and Facebook for regular updates. Let them know that Log Cabin Connection sent you their way.
More Log Cabin Kits and Tours