The beauty of the Ozarks is the ideal destination to experience cabin life. This stunning glass-front cabin is located near Eureka Springs, Arkansas, and is overlooking a beautiful lake and mountains. This home shows just how adorable a cabin can be!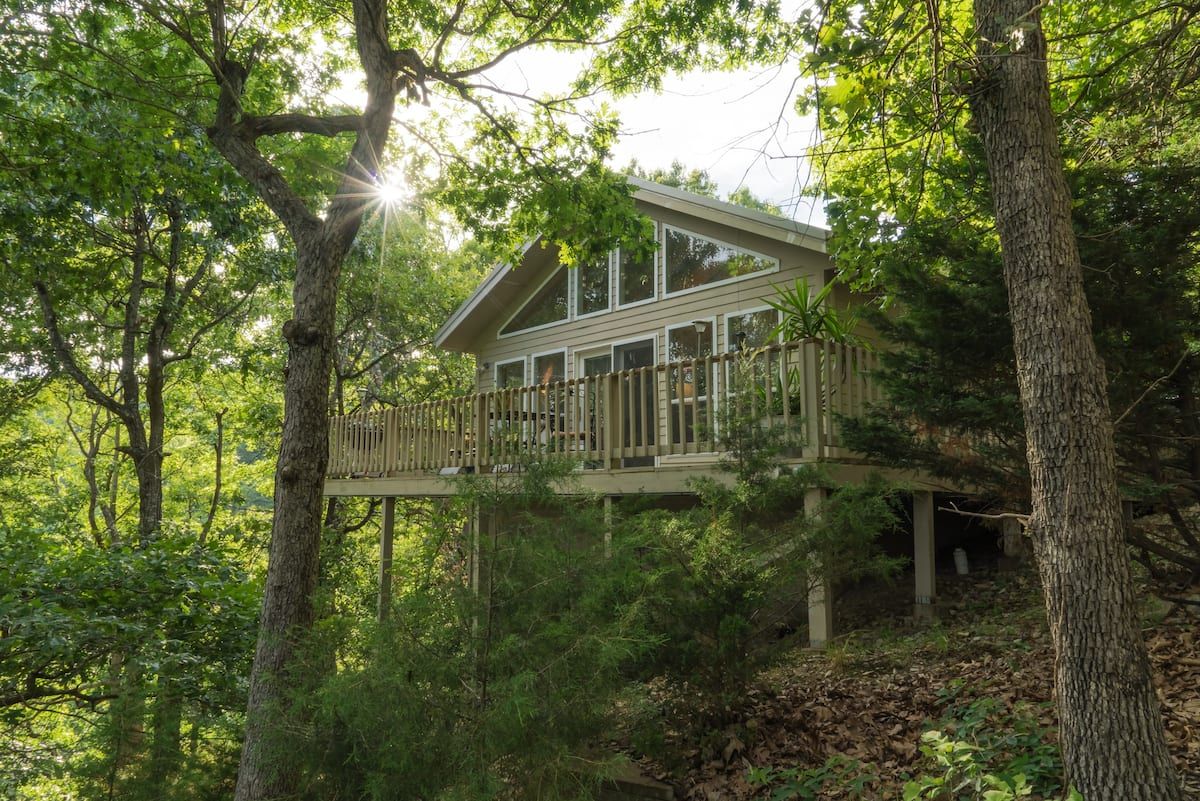 Cabin Rental Size
1 bedroom
1 bathroom
Sleeps 2-3 maximum
Cabin Rental Price
$250 per night average fee
Cabin Rental Features
Located on Beaver Lake with a stunning view off the back deck.
Ideal for a honeymoon or romantic getaway with a private Jacuzzi bath for two in the master suite.
Includes fireplace as well as air conditioning in summer as needed.
The large deck includes a gas grill and a small bistro set.
Fully stocked kitchen with all appliances and utensils you will need.
The dock on the property has complimentary kayaks, canoes, and standup paddle boards.
Pontoon boat rental is available from May to October.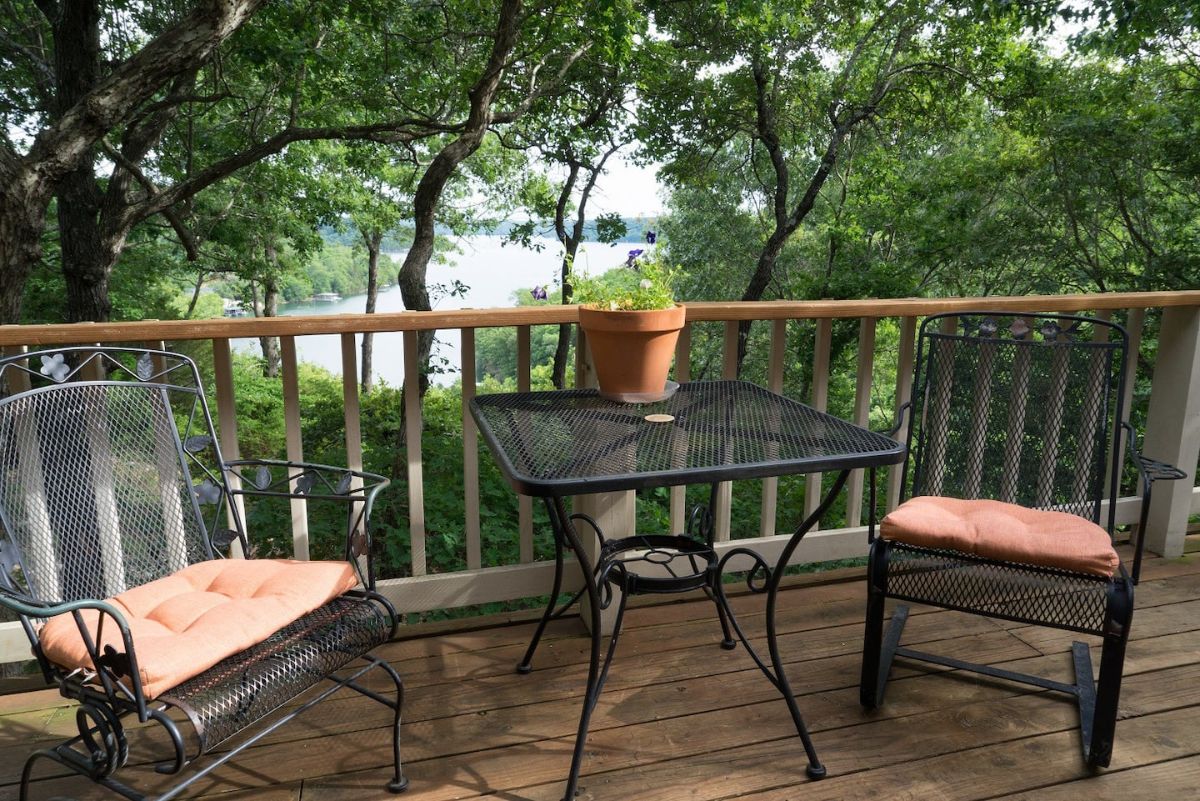 For many interested in building a cabin, the idea is to have an oasis from the world. This smaller cabin build is ideal for showcasing how you can have a single bedroom home that has all of the amenities, but still gives the rustic feeling you desire.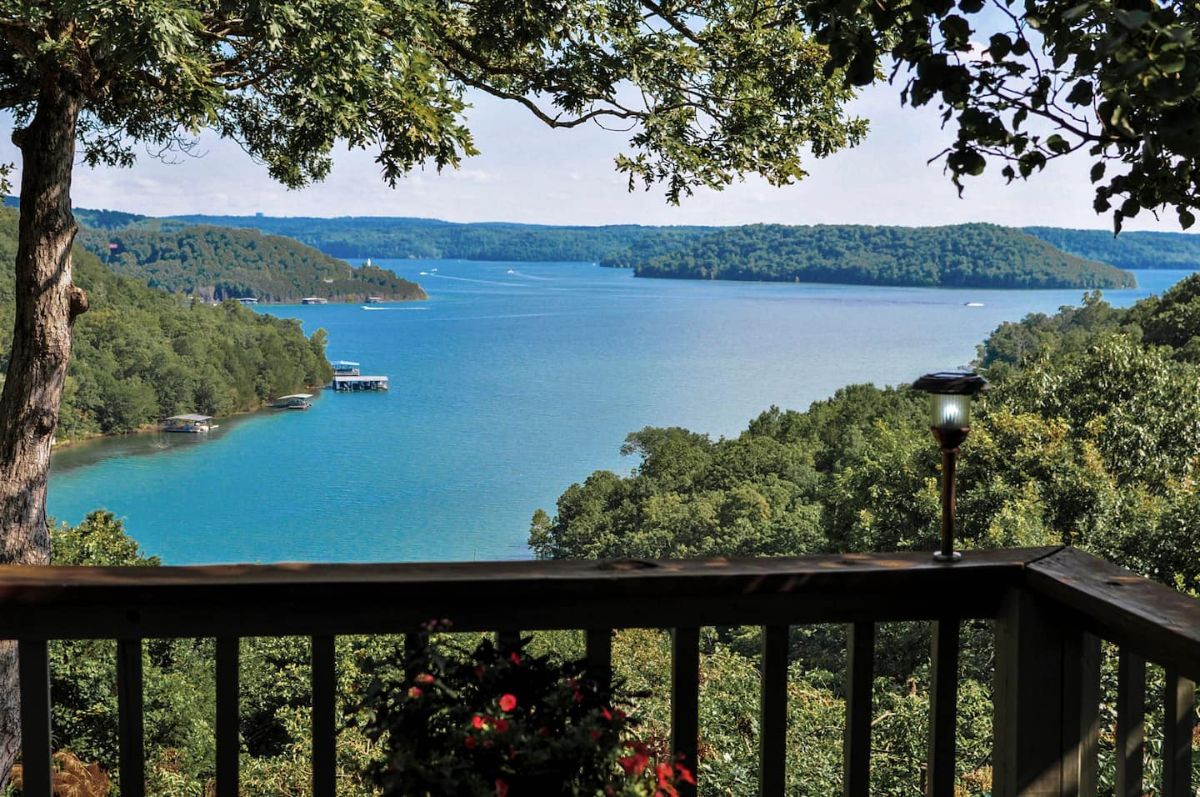 This cabin is on the same property as 4 other cabins that all lead down this path to Beaver Lake. If you like the outdoors, nature, and natural beauty, then the Natural State of Arkansas has everything you desire.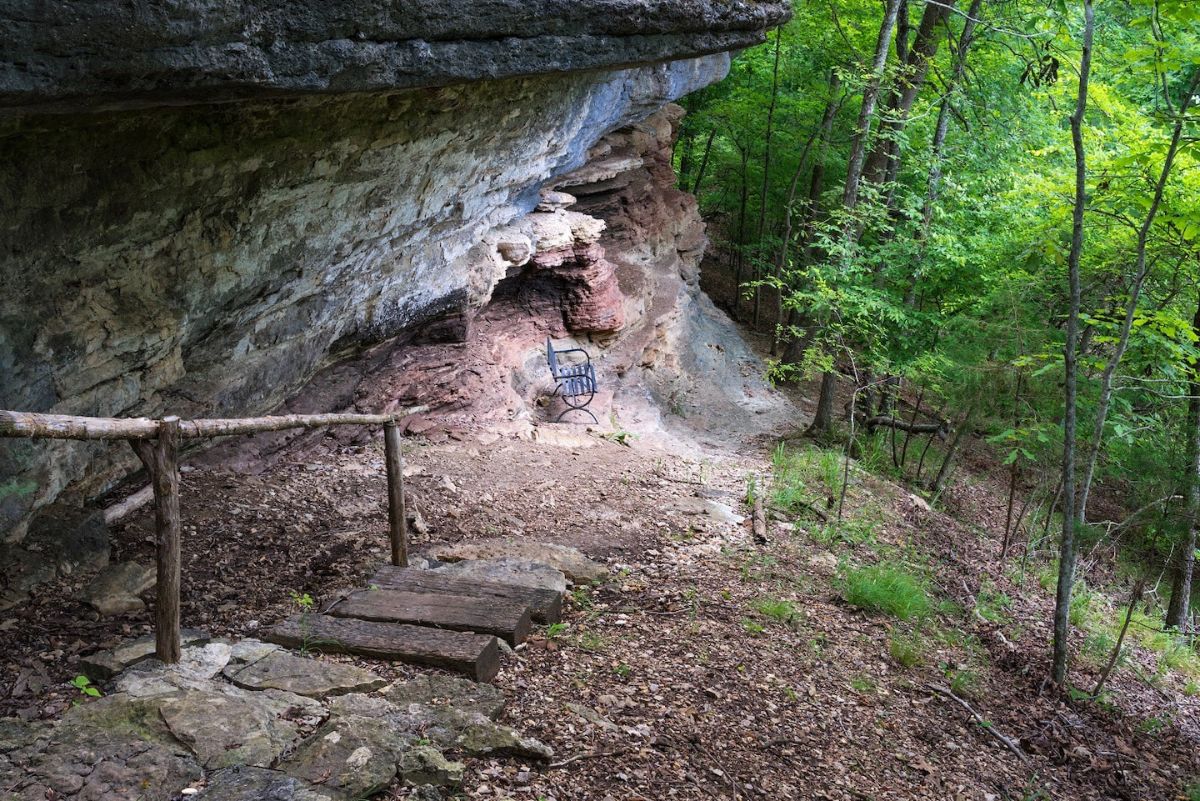 The main living space of the home is an open living room with a fireplace, large television, sofa, recliner, and a wall of glass windows leading out to the deck. On the far right background of the image below, you will also see a table and two chairs as part of the dining space near the kitchen.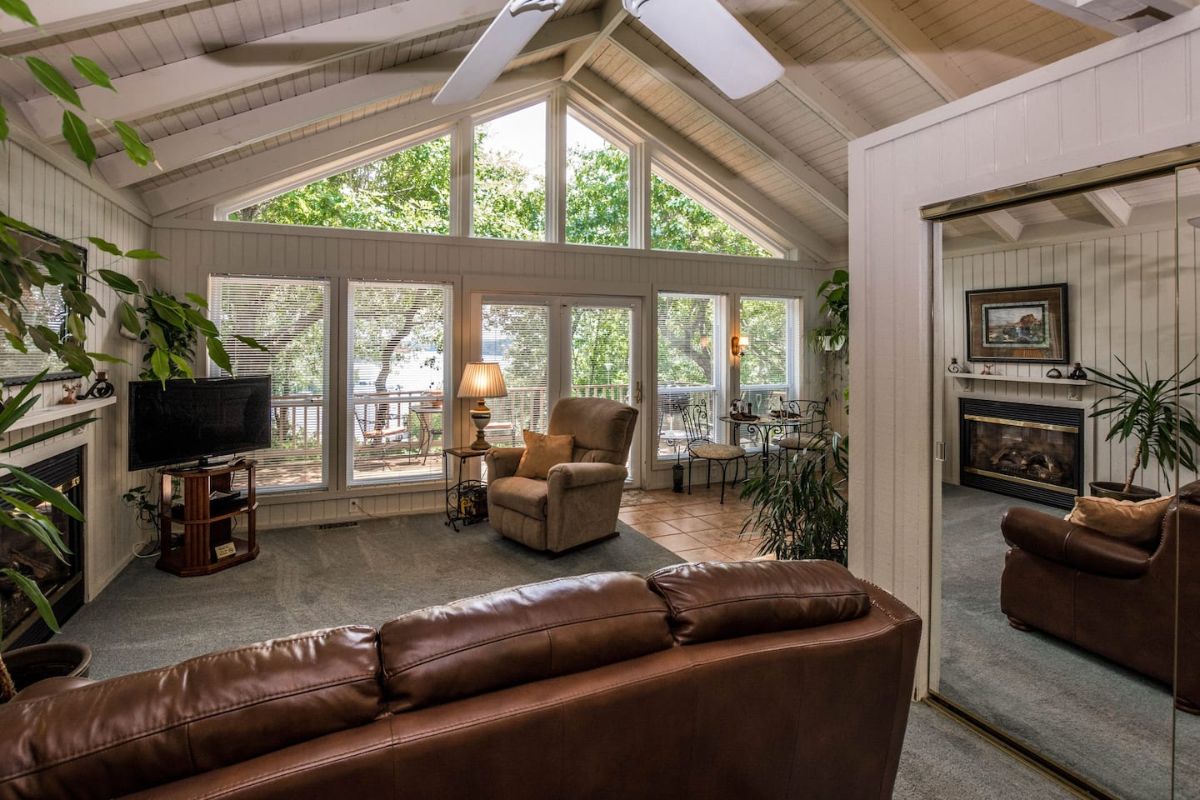 The simple modern kitchen has everything you need on hand but isn't overly fancy or complicated. In fact, it is truly ideal for the minimalist simple retreat you need to escape the hectic world outside.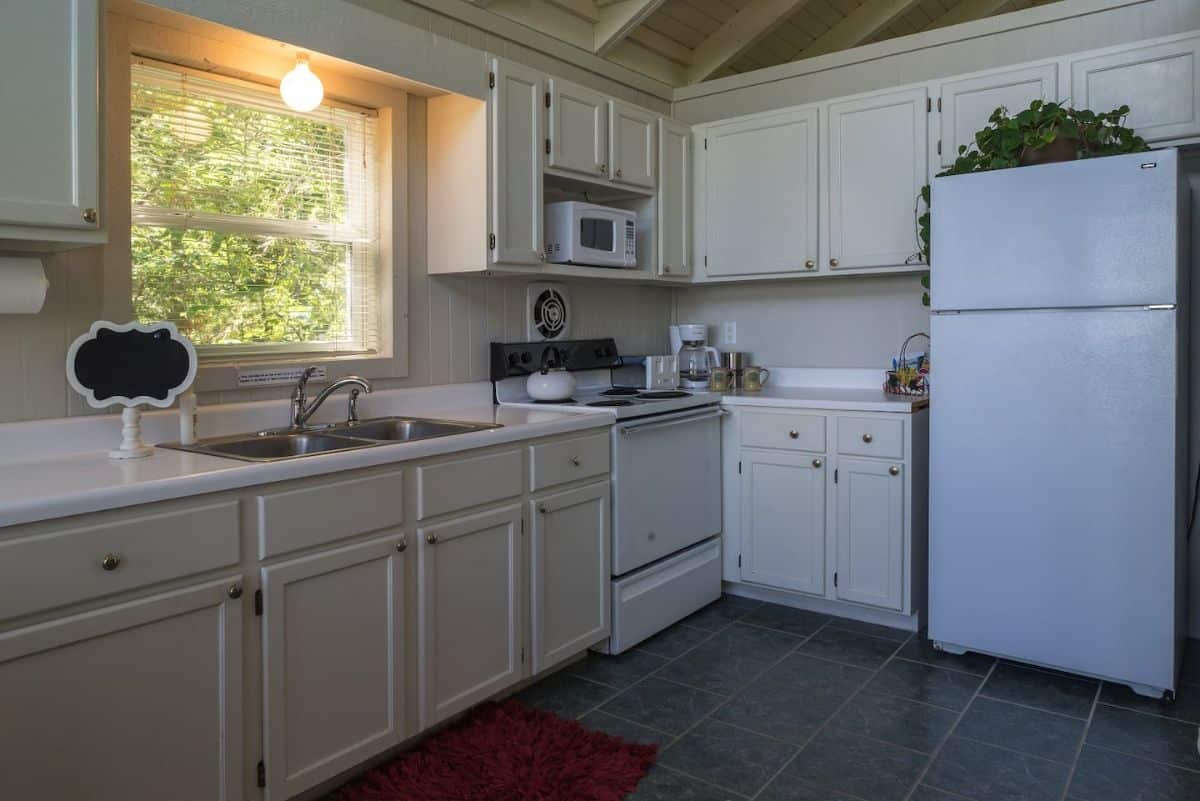 The bedroom is spacious and comfortable with a four-poster bed and nightstands. You have plenty of room to store your belongings, and since everything is on the same floor, it's all within easy reach all of the time.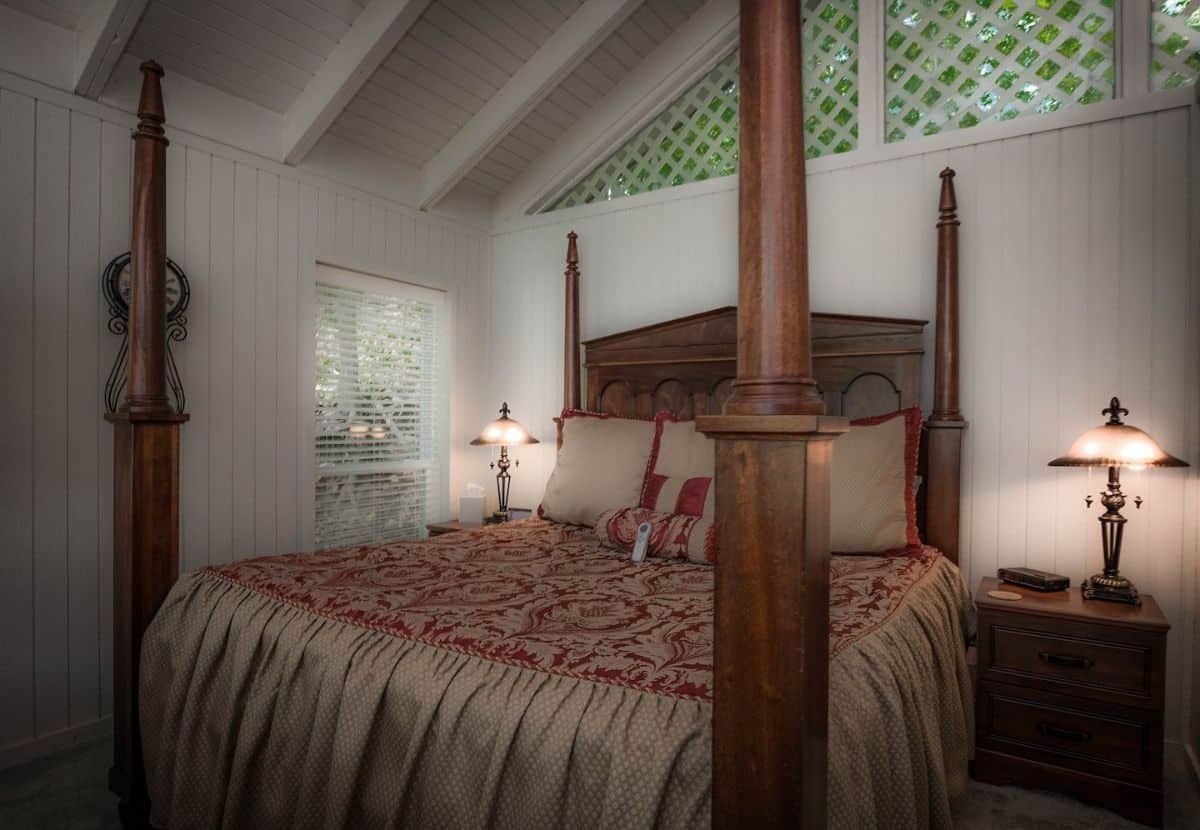 One of the things I always love about cabins is the way owners create a lovely spa atmosphere in the bathrooms. This simple bathroom includes a glass door shower, but also a two-person Jacuzzi bathtub. This is a great addition that is ideal for that honeymoon or romantic getaway but is equally great for a single individual who just needs to relax.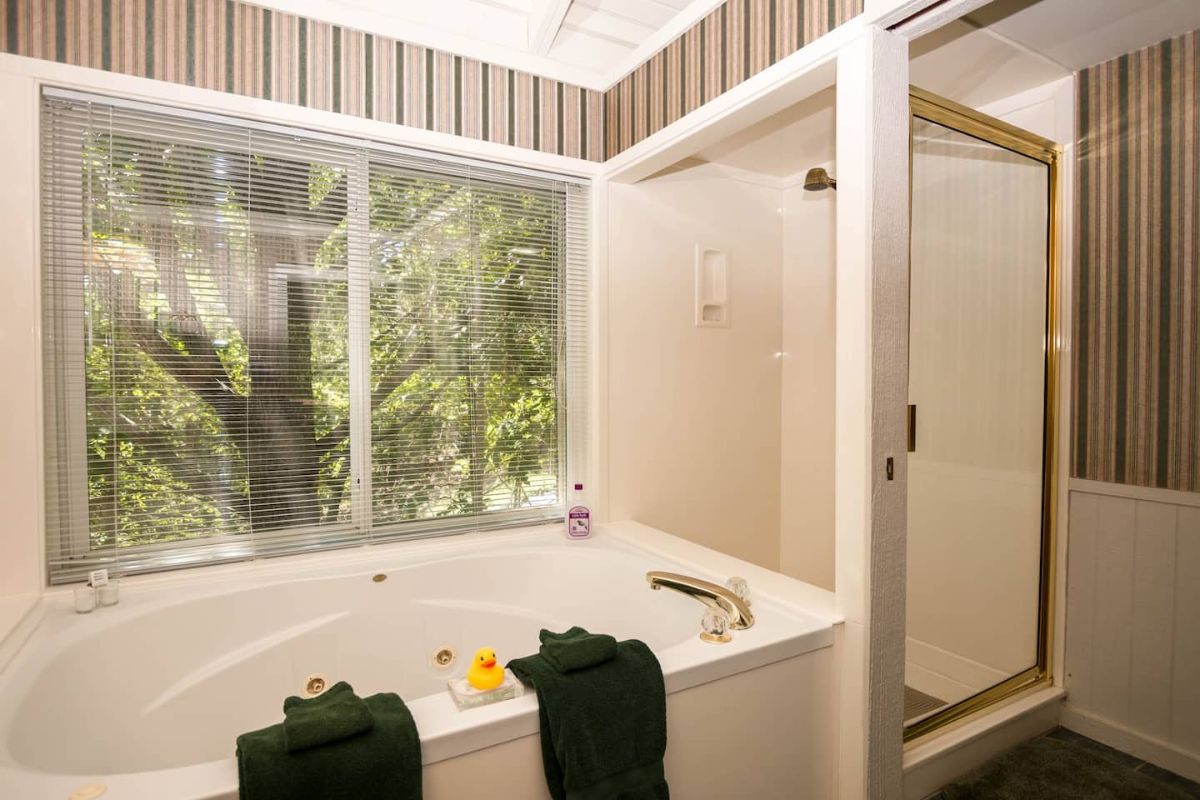 Renting a cabin is an excellent way to learn more about the styles you prefer, and to try out the layouts ahead of building. This simple cabin retreat is a great choice for you to consider, not only for the home itself, but the beautiful surrounding lake and mountains.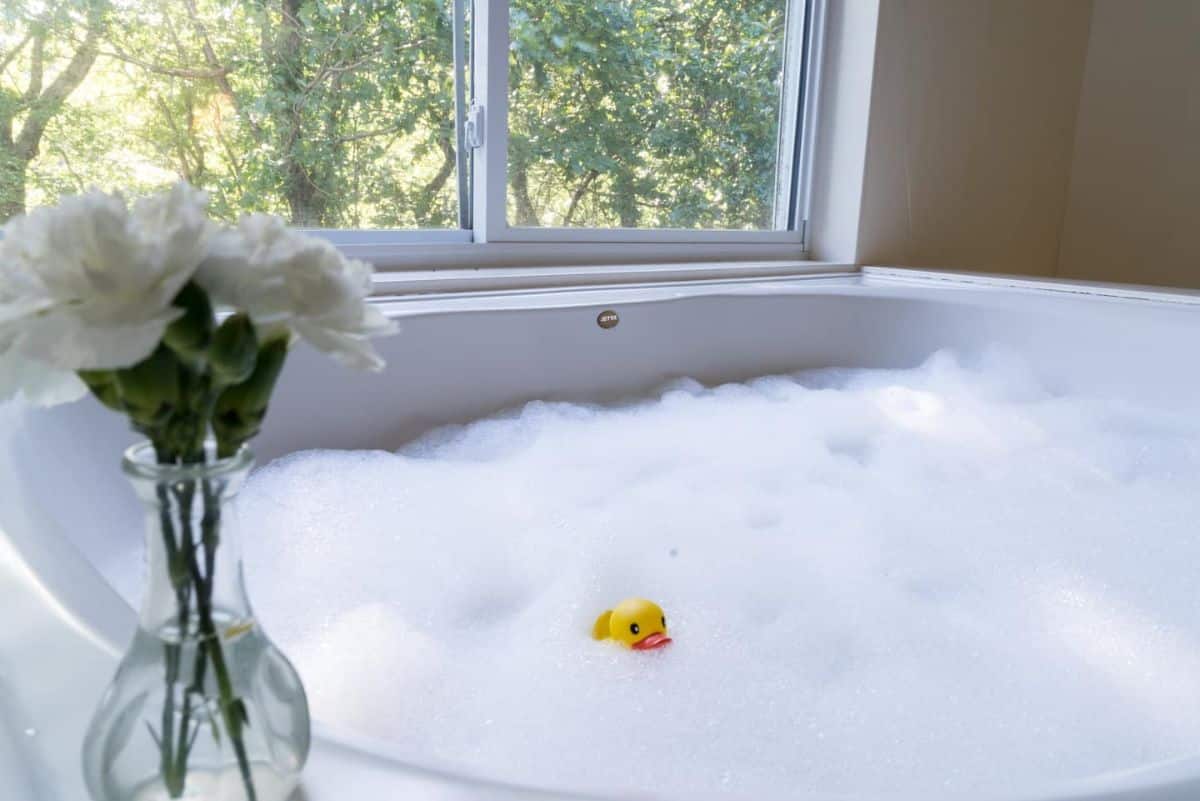 If you find yourself looking to visit the Ozark region of Arkansas, then consider checking out this gorgeous cabin ideal for a couples getaway. The Airbnb listing shows available dates and will give you more information on this potential rental. Make sure that you let them know that Log Cabin Connection sent you their way.
More Log Cabin Kits and Tours