Sometimes, you come across a floor plan that you love, and add it to your list of potential designs. The Strasburg model log cabin is that home for me. While the pictures of the home after build aren't the best quality, it's the layout that I love. Below I will share a bit more about this home and why it should be on your list of log cabin designs to consider.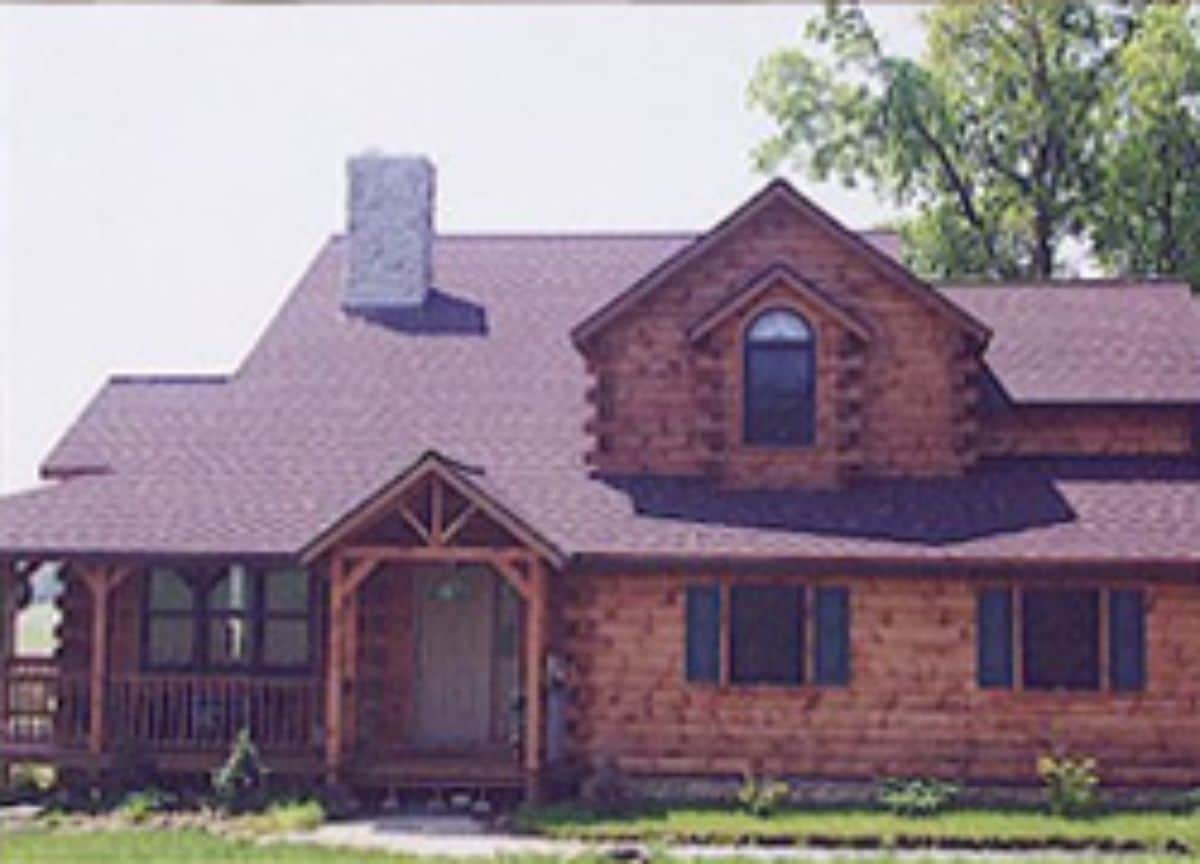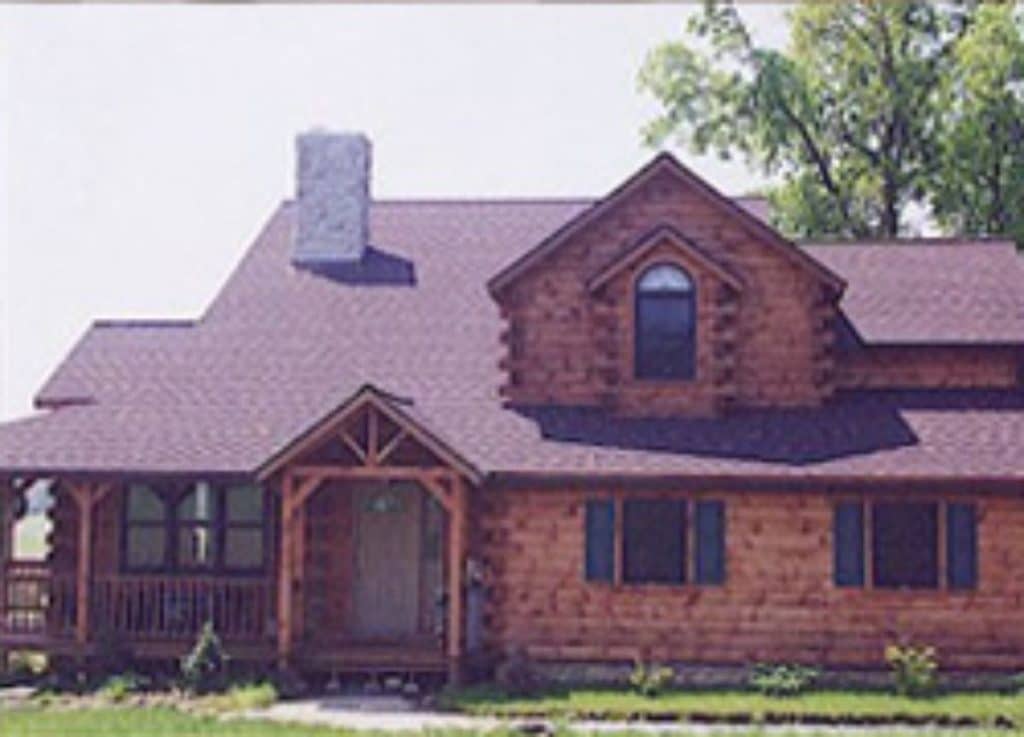 Log Cabin Size
2,330 square feet
4 bedrooms
2.5 bathrooms
Log Cabin Features
Superior Walls© foundation system or 12 courses of concrete block foundation
6″ or 8″ thick pine or cedar logs
Architectural shingles
Stone veneer on interior fireplace or wood stove
Tilt – in Anderson 400 series windows
Raised panel solid pine doors
6″ x 8″ exposed loft joists
Tongue and grooved pine floor available for loft floor.
Hardwood flooring in selected areas
Vaulted great room with wood ceiling and exposed beams
Custom built stairway – crafted from white pine beams
Choice of kitchen cabinetry
Choice of drywall or wood on interior partitions
Integrated Smoke detectors and carbon monoxide detectors
Wrap-around porches on one side of the home really add to the value and are ideal for the southern girl in me that wants to relax in a rocking chair on the porch with a glass of sweet tea!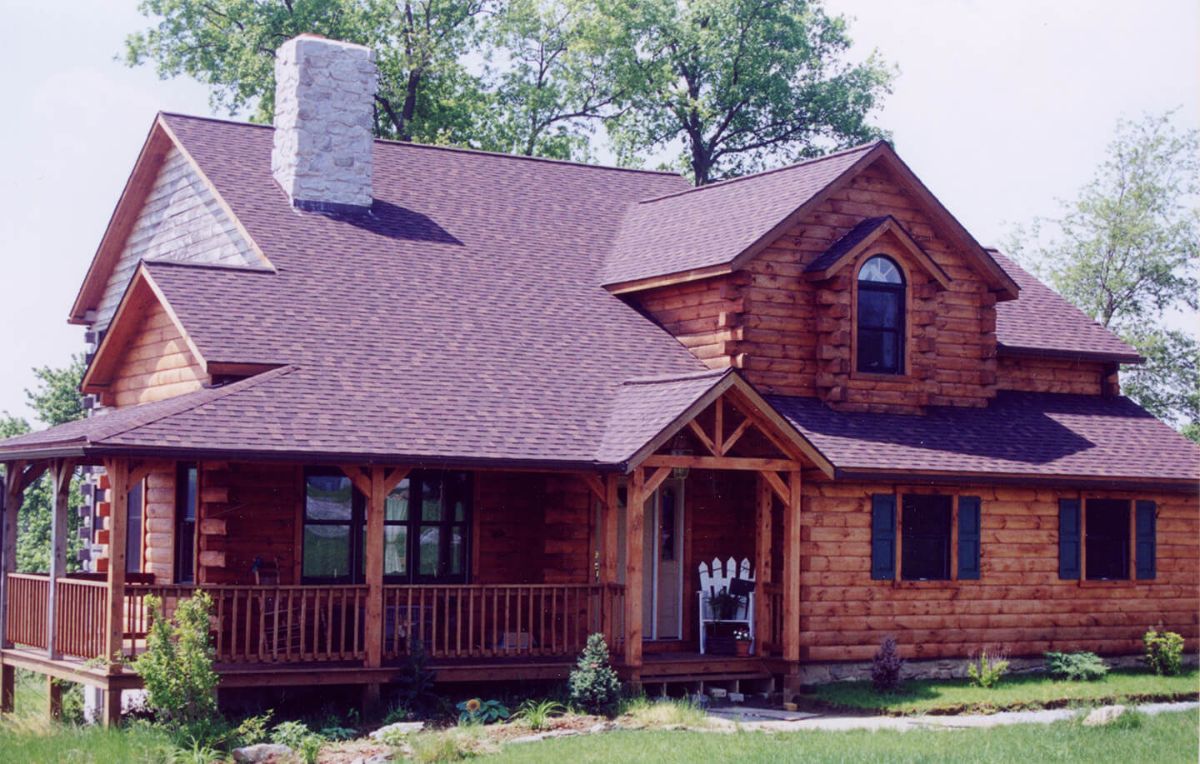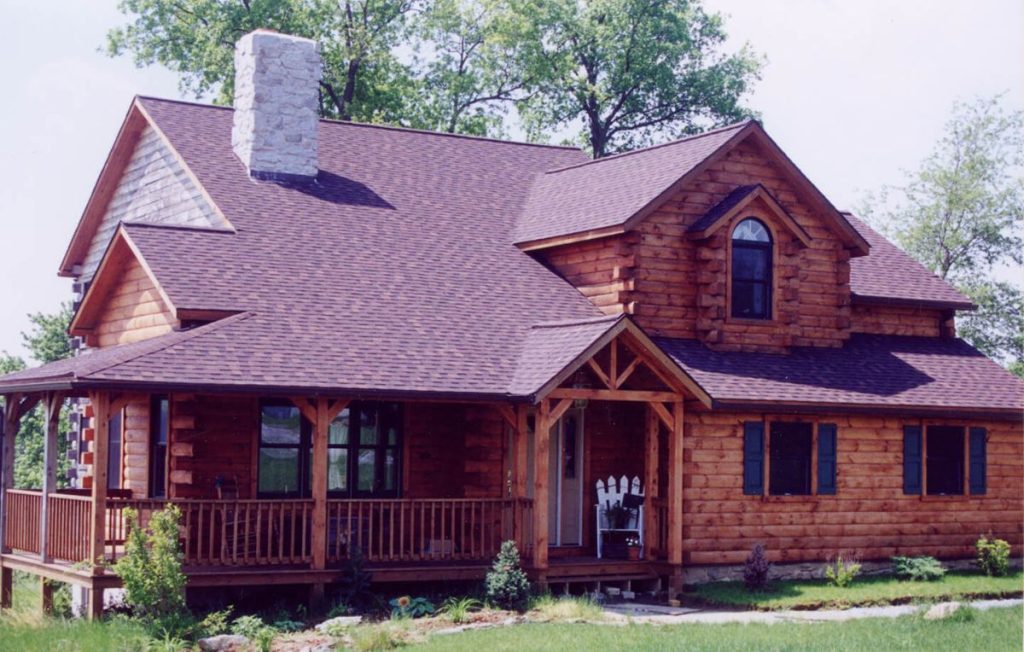 This home is built for a family, with room for relaxing outside, but the real beauty is inside the home.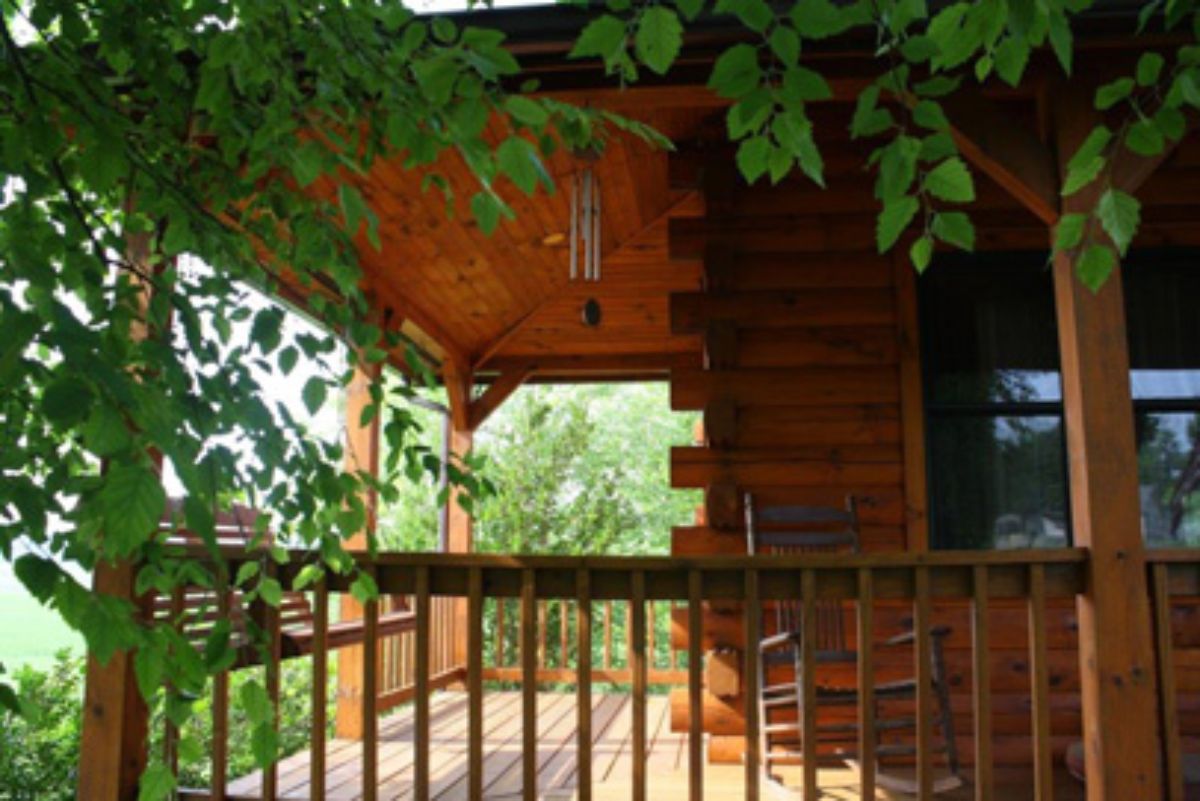 We only get one glimpse into the interior of this model, but it showcases the beautiful combination of logs, stone, and drywall to create a modern mixture that is somewhat country chic.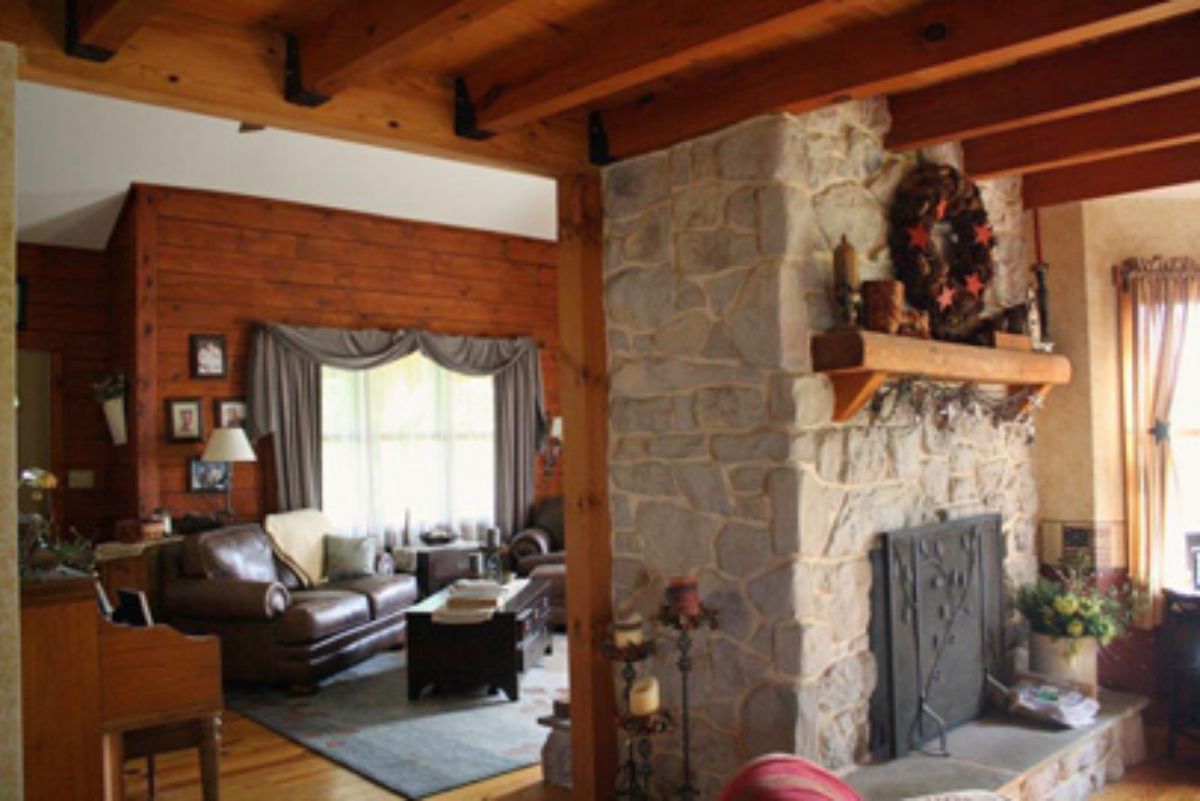 The first floor of the Strasburg model includes the attached garage on one side with a wrap-around porch that covers the front entry and part of the side of the home.
Inside the home is a large open living room with a cathedral ceiling that is open to the upper floor. A fireplace is a divider between this space and the dining area as well as the kitchen.
Since this is a family home with no bedrooms on the main floor, instead, you have an extended family room by the kitchen that is ideal for a more relaxed space for watching movies with the family.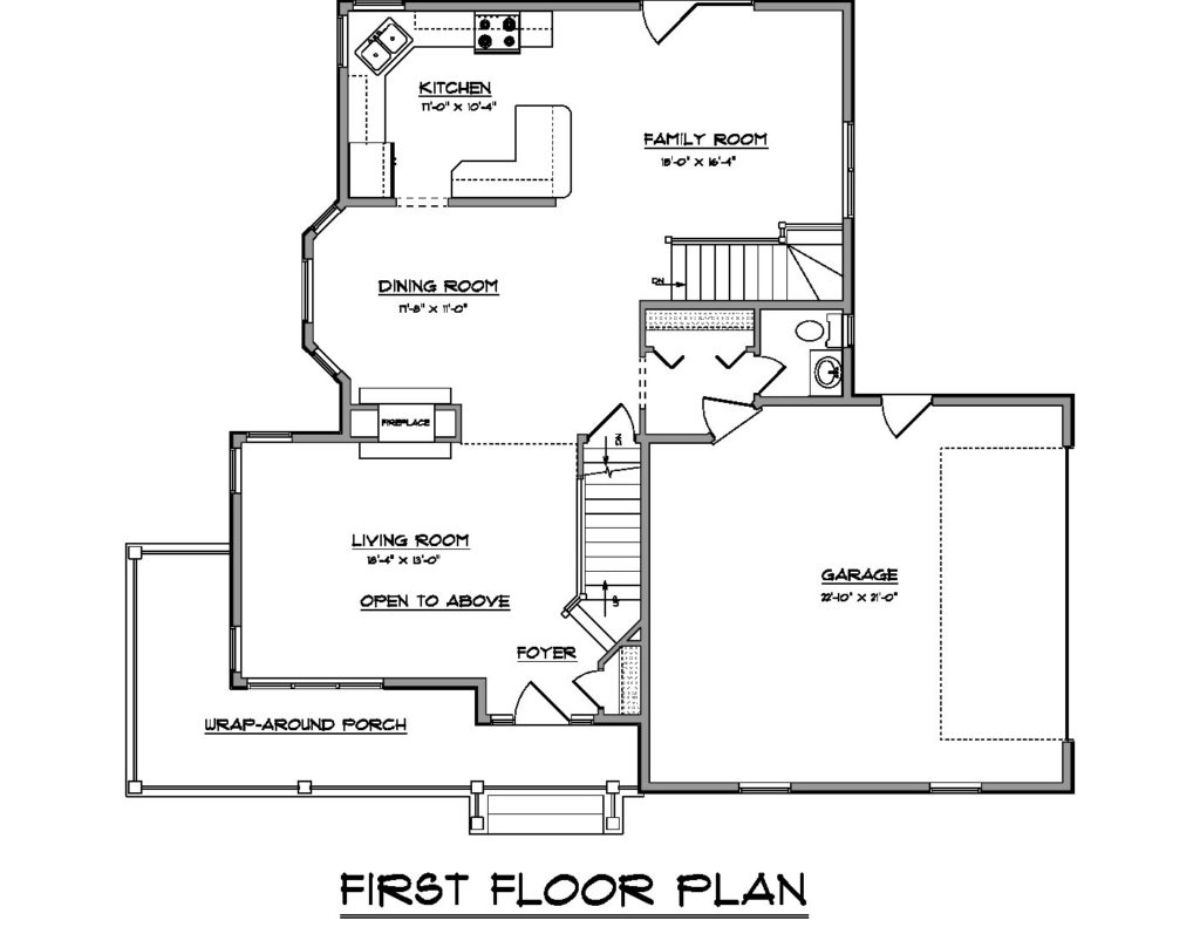 Stairs lead up to the second floor, and if chosen, to a basement. On the upper level, you have two bathrooms and four bedrooms. I love that this has a small landing between them, but wastes no space.
Two bedrooms are over the garage below, with the master bedroom and bathroom situated above where the dining room and kitchen would be located. A fourth bedroom is situated between, with a full bathroom in the hall. The master bathroom includes a soaking bathtub that is sure to be a favorite part of the home.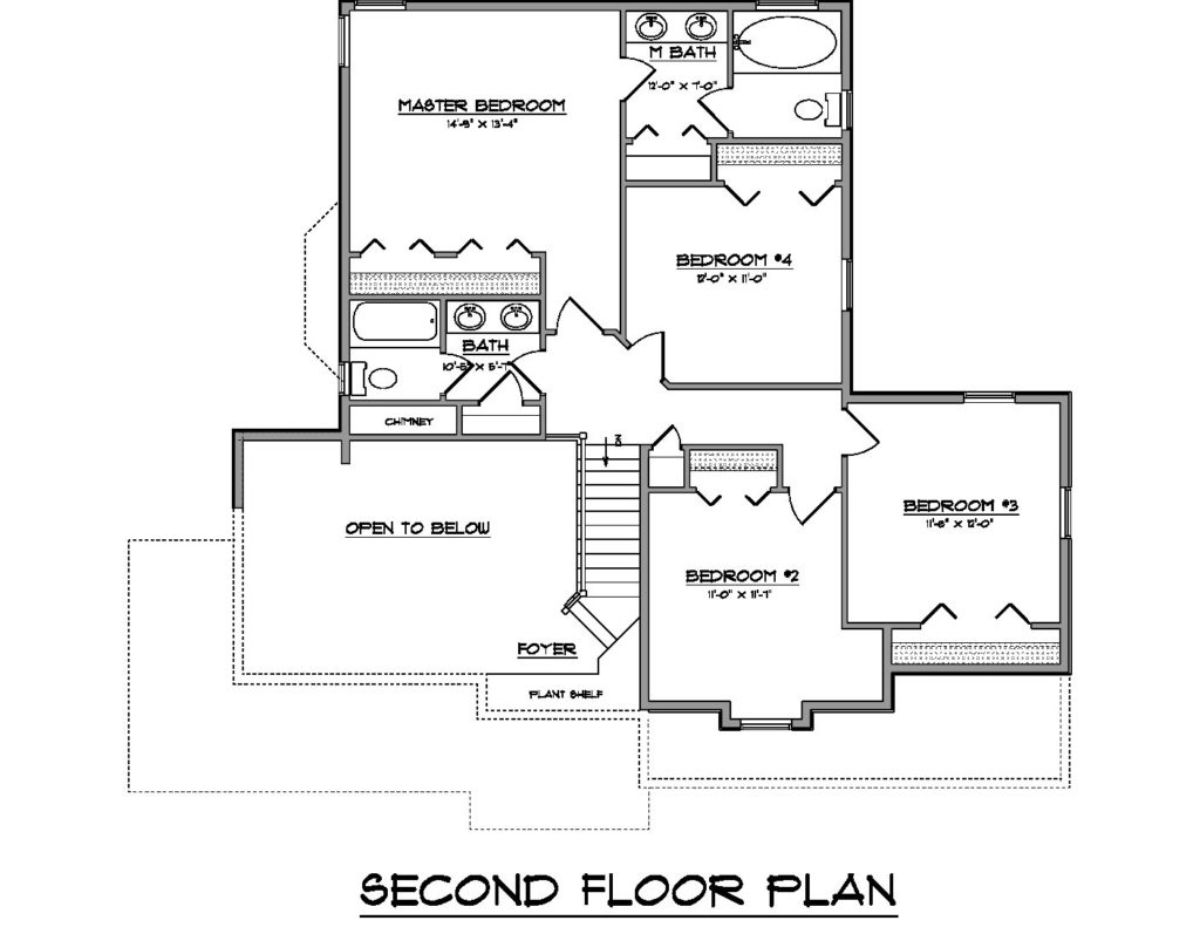 For more information about this build, check out the Gingrich Builders website. You can also follow them on YouTube and Facebook for more regular updates. Make sure you let them know that Log Cabin Connection sent you their way.
More Log Cabin Kits and Tours