Stonehill Log Homes has a popular model called the Belmont. This model in particular has a basic floor plan that is loved by many and is super easy to customize for your needs. The "Wood Belmont" is a great example of how this floor plan can be used to create a truly rustic but cozy family home.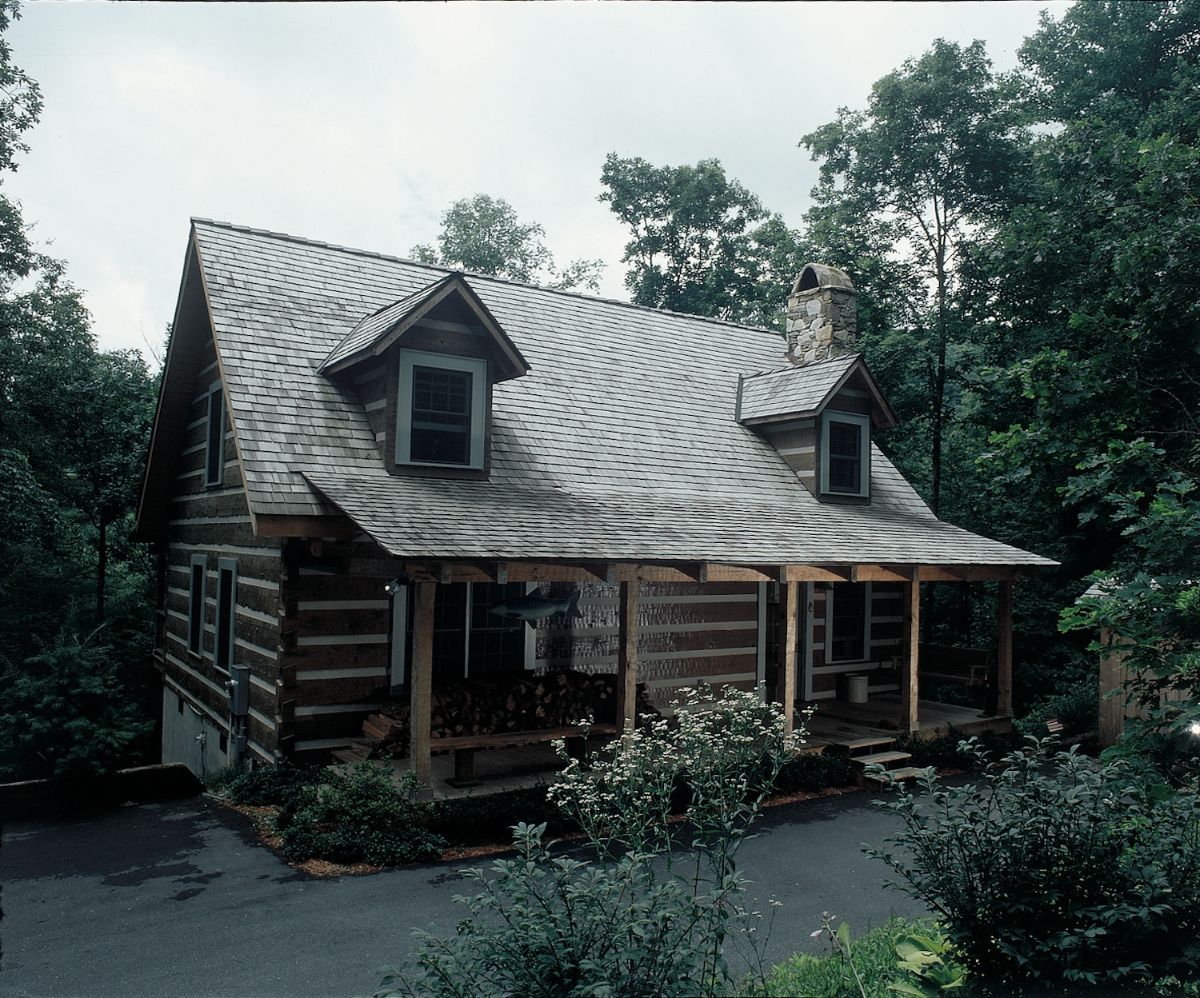 One of the first things I noticed about this home is that it is built with log panels and chinking. This method is much less common now than it was centuries ago but still provides a sturdy and beautiful home. I especially love how they have carried this look from the outside to the inside of the home.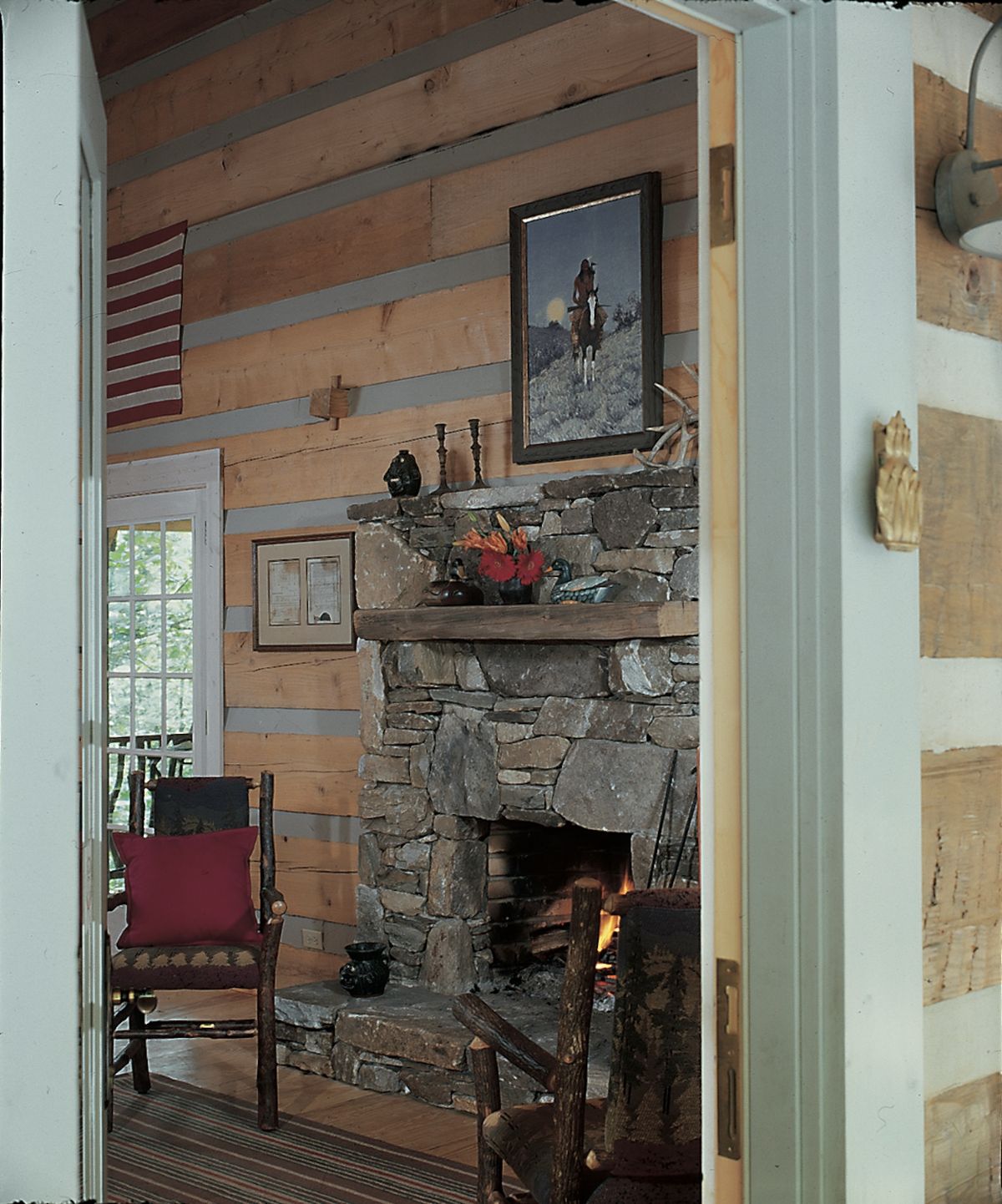 Inside, the home has a large open living room space with a fireplace and room for a few chairs and a sofa. Right inside the door on one side is the fireplace and the other side are the stairs leading up to the second floor loft with bedrooms.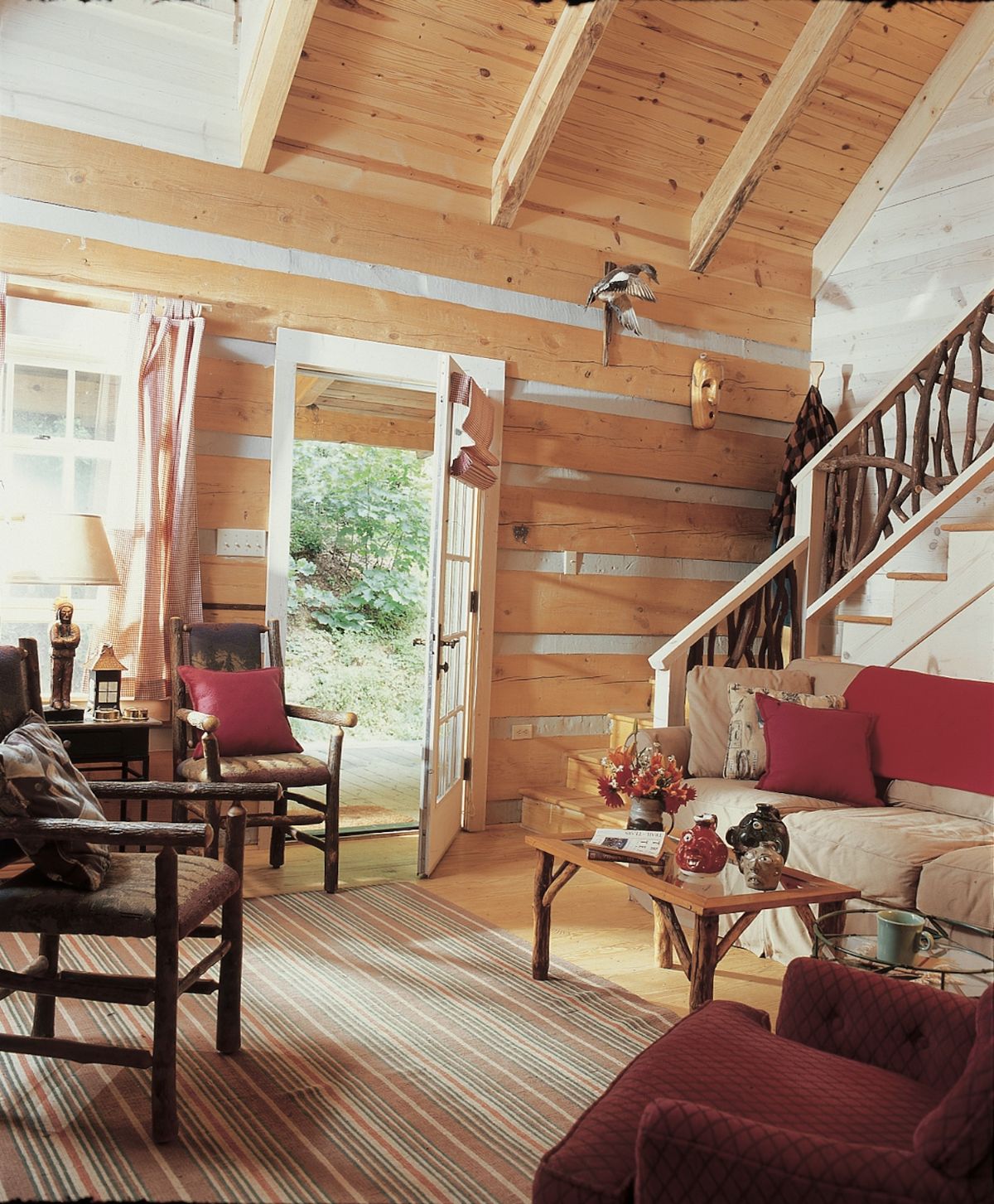 Behind the living space is a corner dining room and kitchen. This dining space is large enough for a 6 to 8 person formal dining table with white trim French doors on two sides leading out to the side and back porches.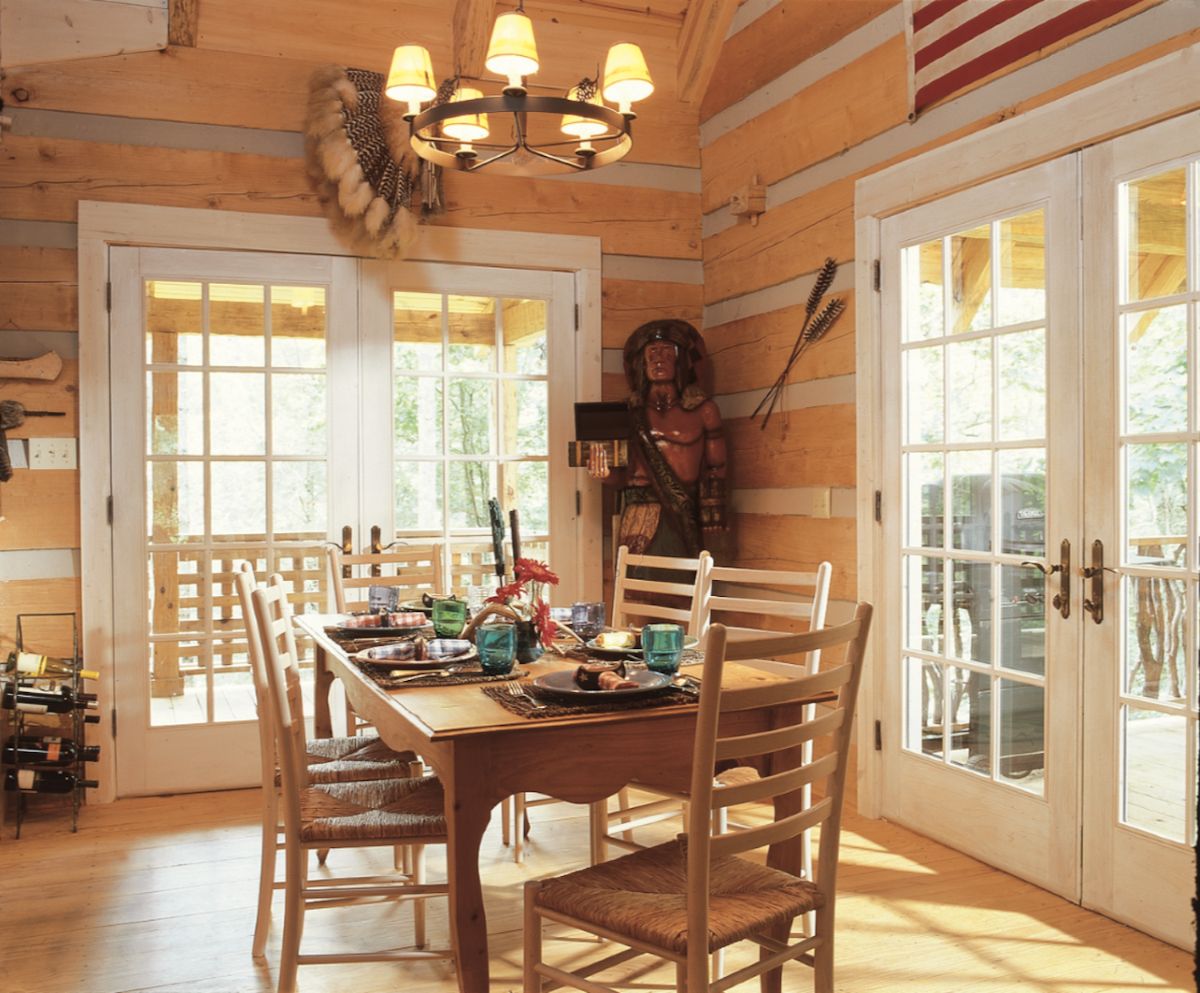 Just across from the dining table is the corner kitchen. This space is unique with a counter against one side wall and then an l-shaped island on the other side that holds the stove as well as a small bar for additional seating.
I appreciate the dark wood cabinets here with white appliances, but you could easily stain or paint your own cabinets to match your style and personality.
Another addition here is the lights mounted on the beam above the space. I like how this is so easy to adjust where light lands and gives a nice glow throughout the space.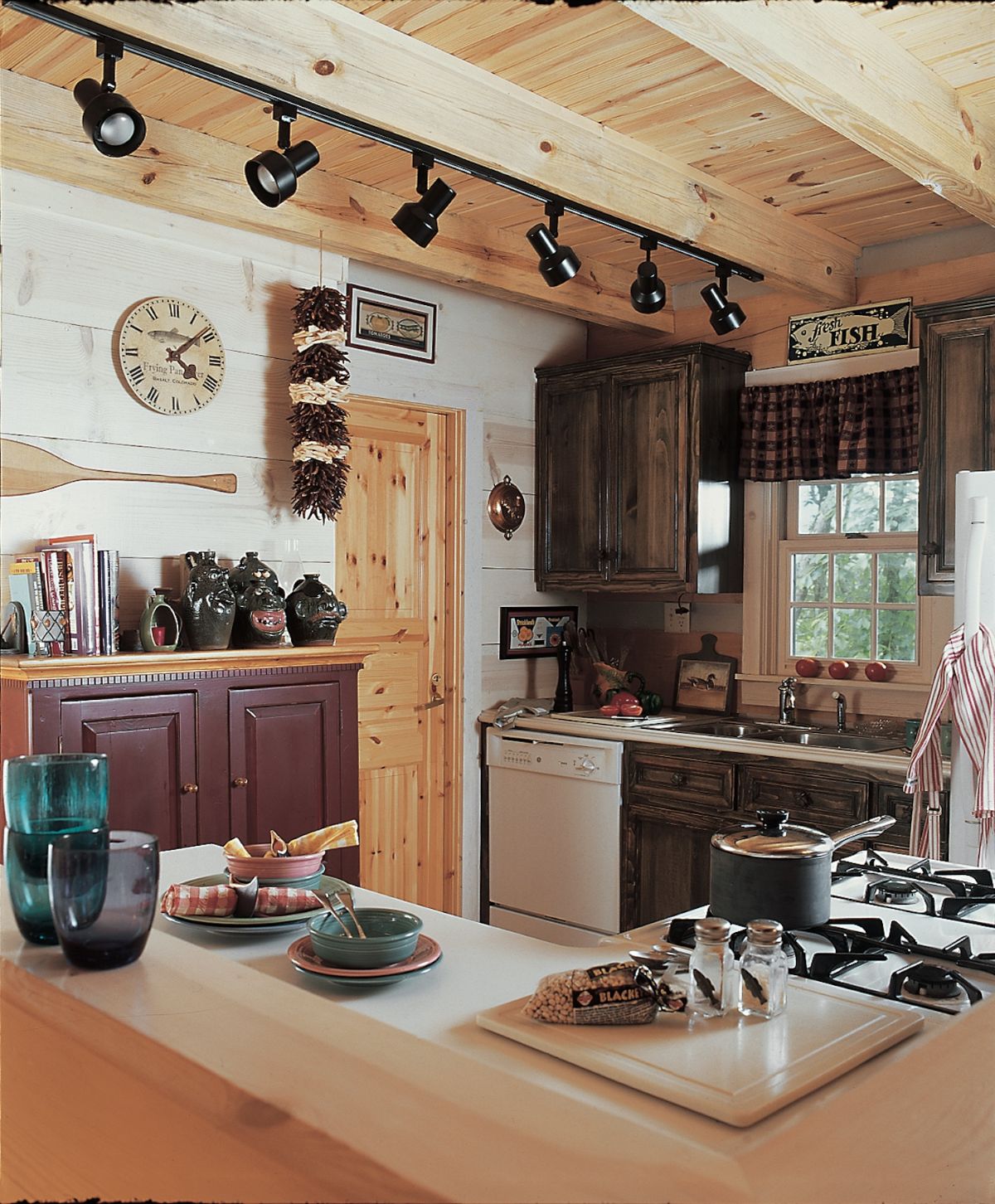 Upstairs bedrooms make the home cozy for families. The main bedroom includes a closet as well as plenty of room for a queen or king-sized bed. A ceiling fan is a must in every room of the cabin, and while the space is smaller, the tall ceilings make it feel just a bit bigger.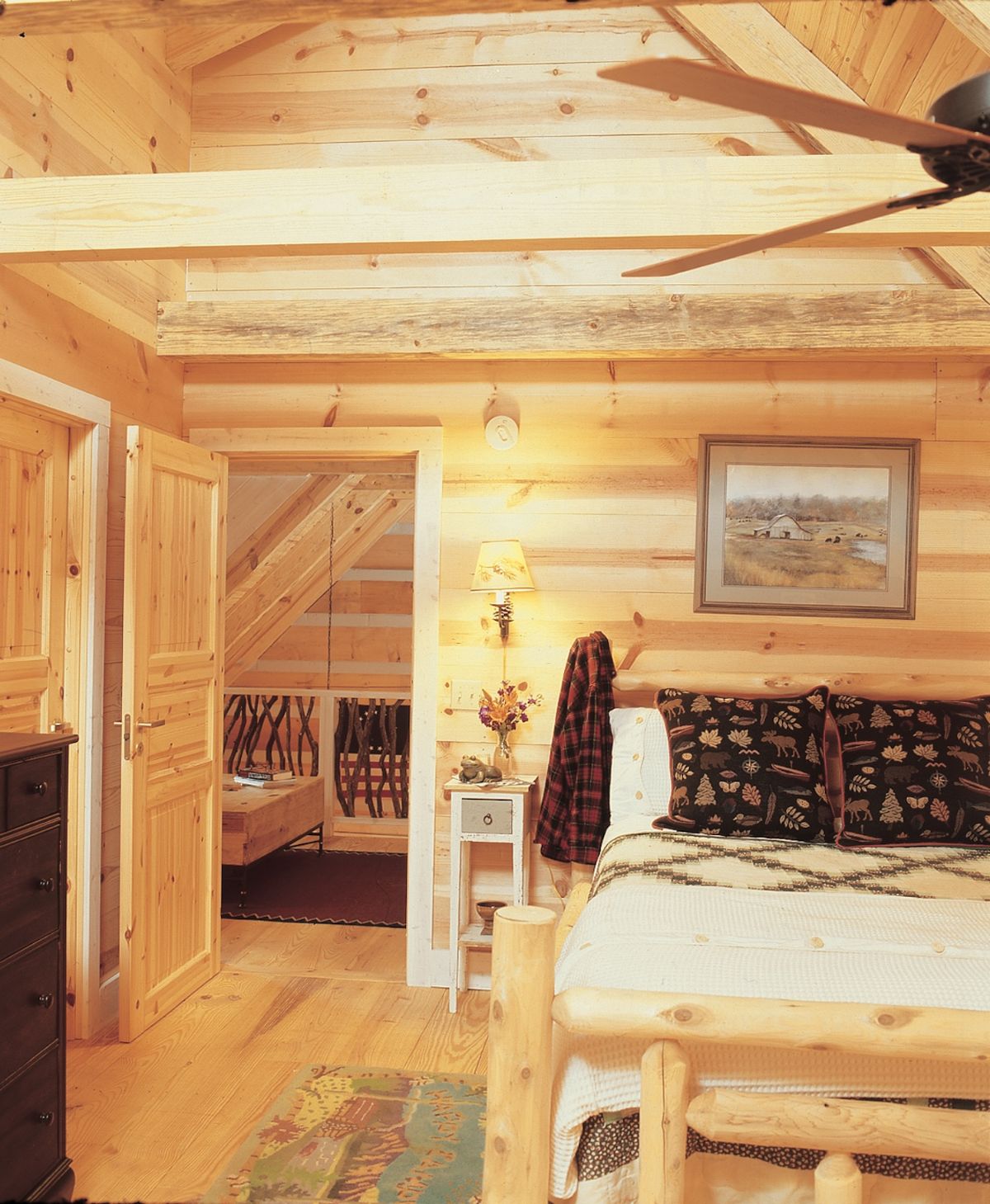 On the main floor is a great bedroom with a private entrance/exit onto the porch. I love that this space holds bunk beds and a desk, making it great for kids, or the ultimate home office and guest room combination.
This could become a personal office with chairs or even a futon if you wanted something just a bit more versatile for guests and the family to sleep on when it is needed.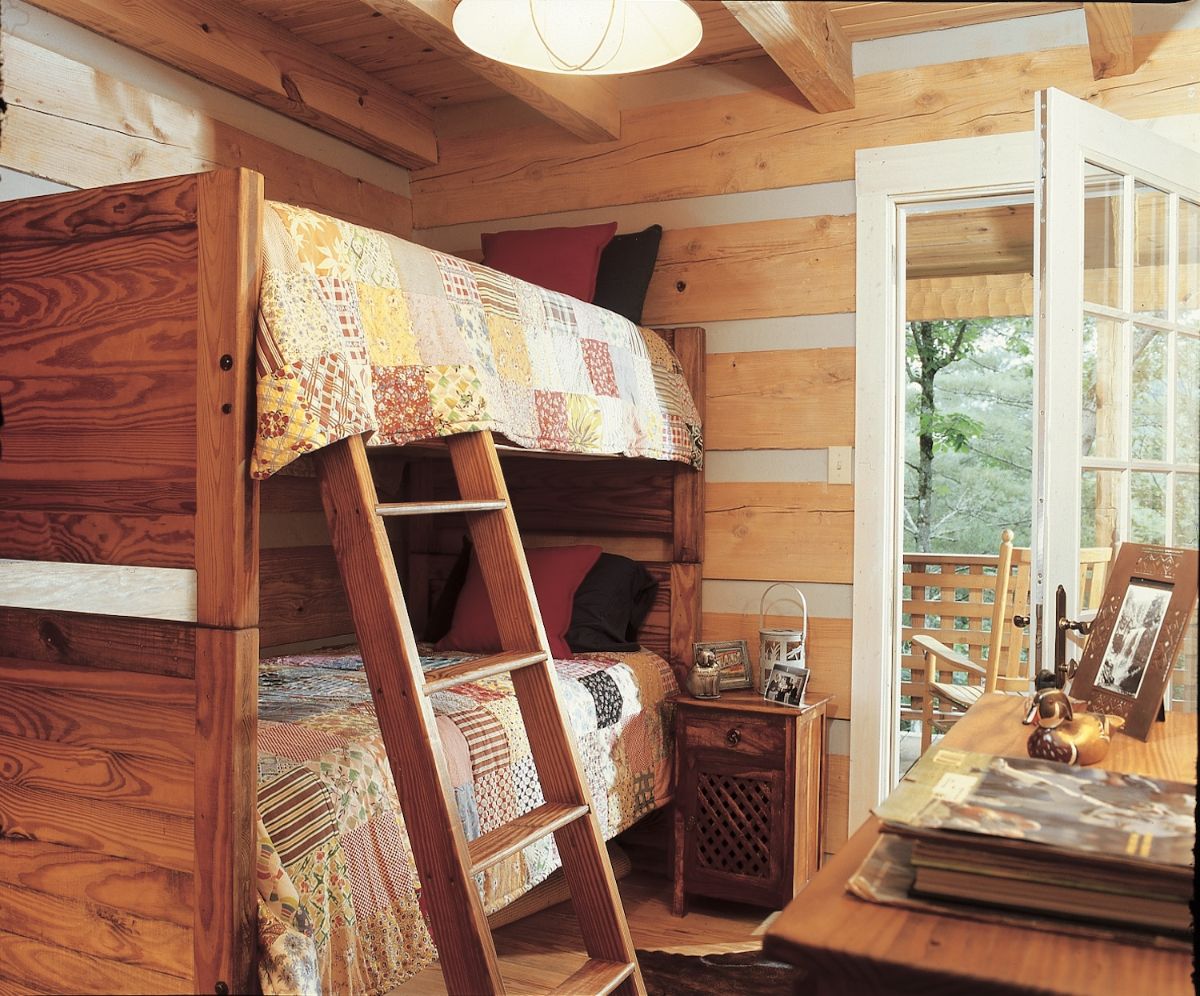 Of course, this house is also built with porches off the back and side that are a combination of covered and open. You have this nice large space with a fan and roof but wide-open sides for views of the property and ideal for a cool summer breeze.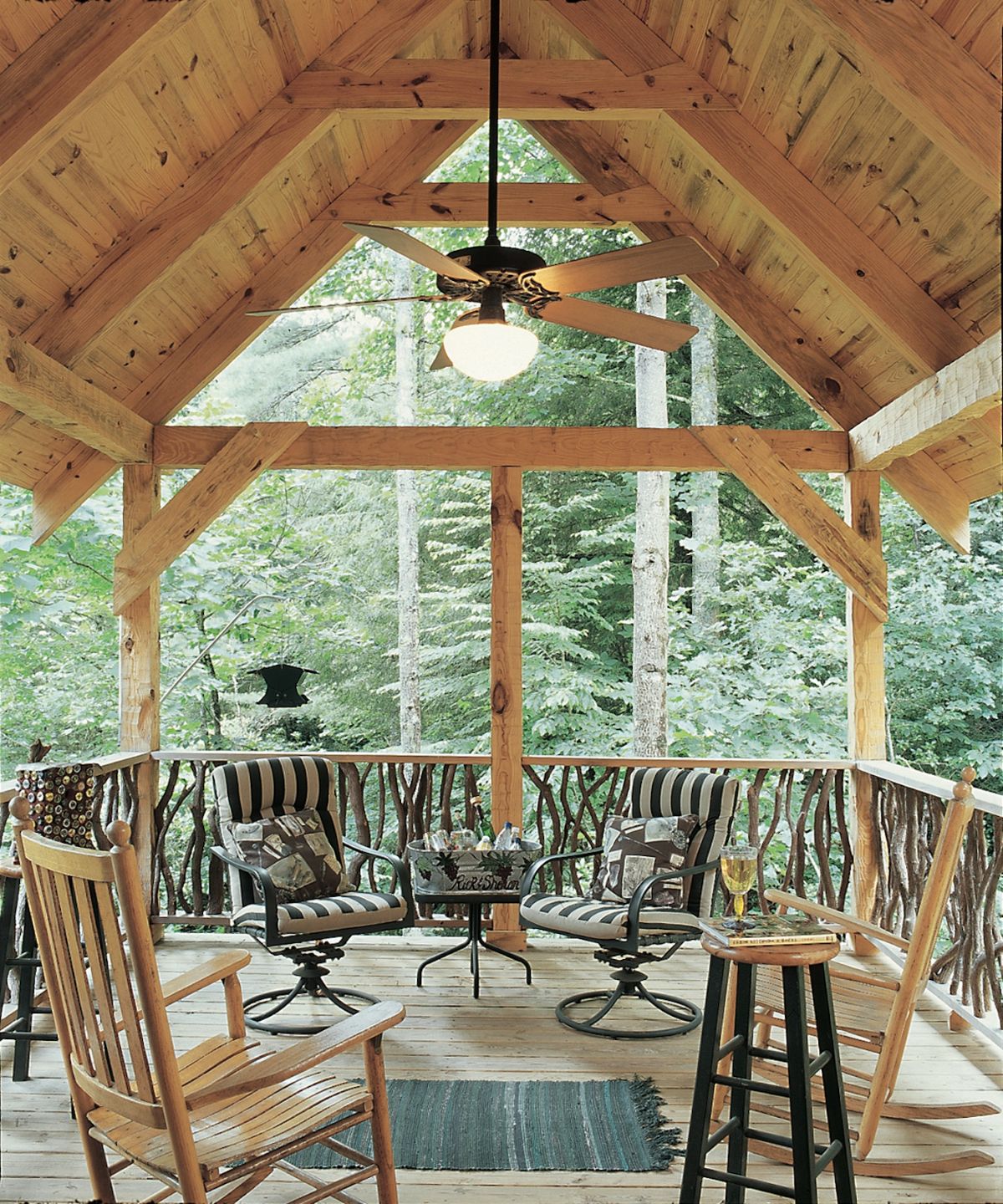 Find out more about this and similar builds on the Stonehill Log and Timber Homes website. You can also follow them on Facebook, Instagram, and YouTube for more regular updates and build news. Make sure that you let them know that Log Cabin Connection sent you their way.
More Log Cabin Kits and Tours