The Starview log cabin is a premier home featured with Real Log Homes. I love the sprawling style with a circle drive on the front of the home and gorgeous acreage and landscape all around.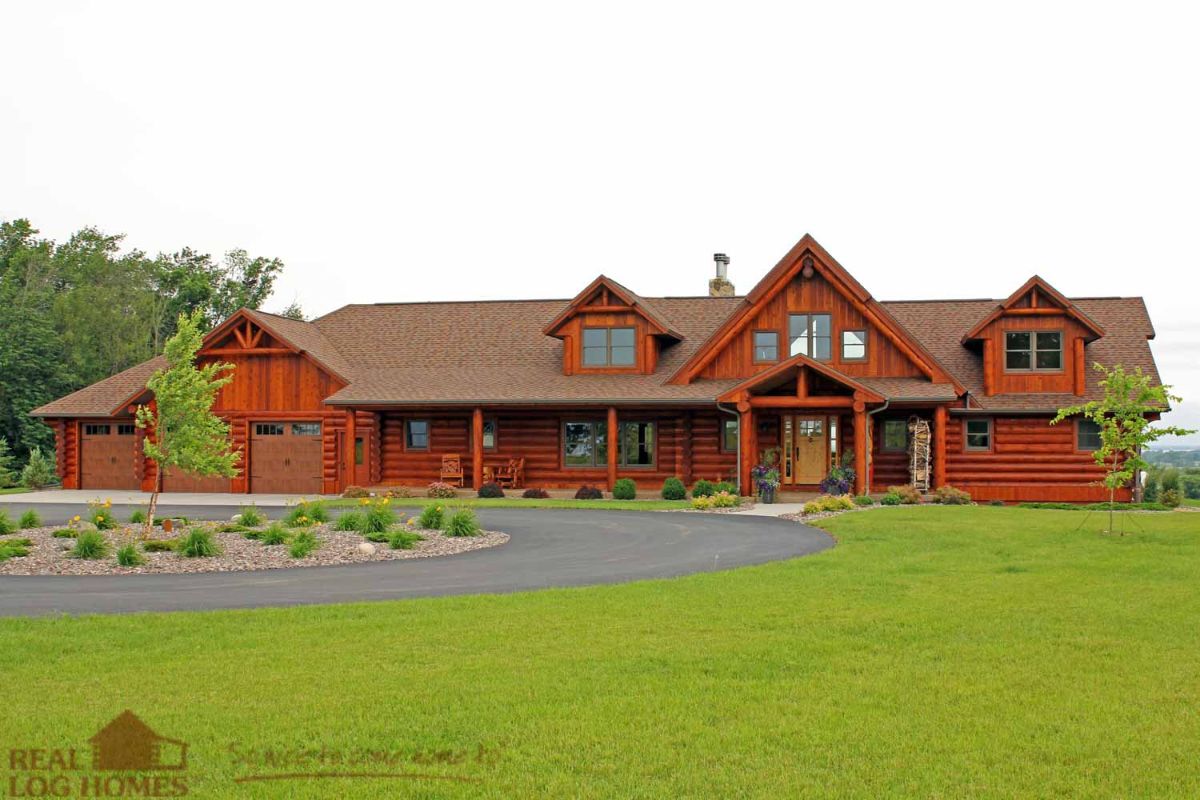 This home features some truly unique additions including this optional door entry with a carved bear used as a column on the porch.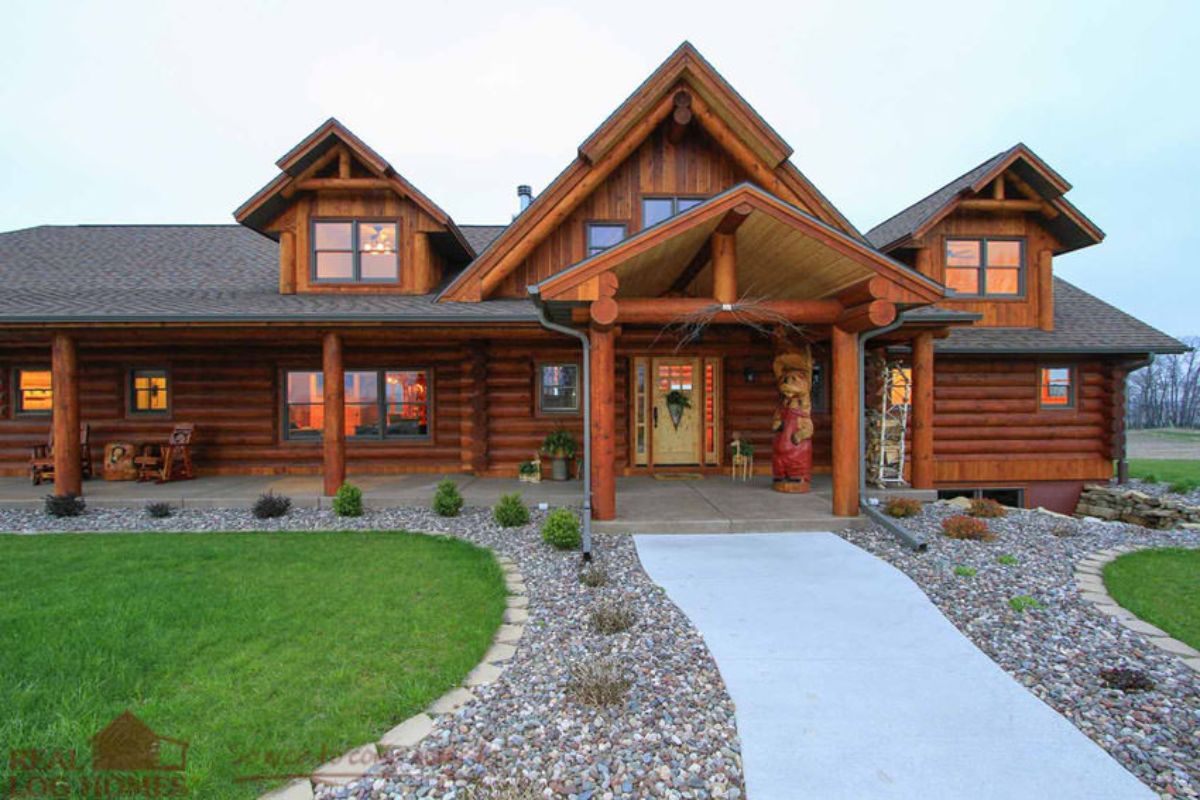 Around the back of the home, an open deck off the great room allows plenty of room for entertaining, and the walkout basement below is a perfect guest suite that leads to the stunning landscaped yard.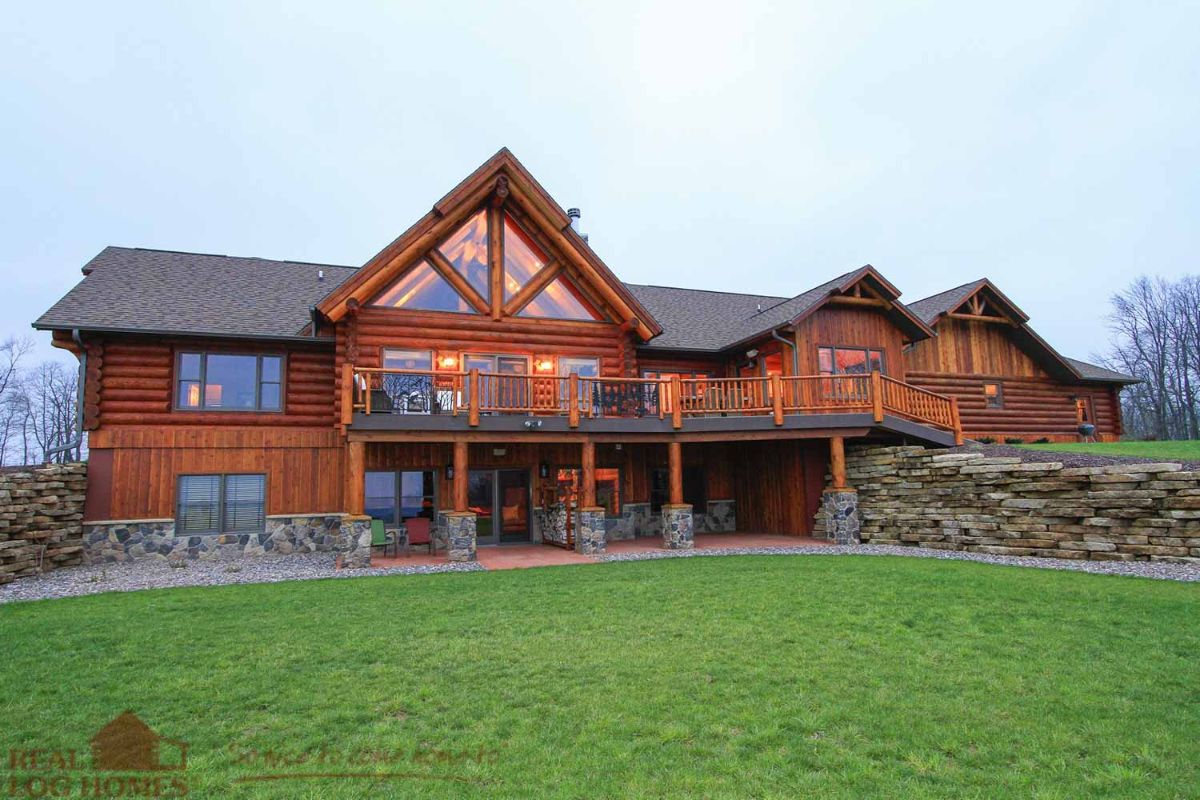 I love that this deck has room for chairs, a bistro set, or a grill. Below, the patio outside the walkout basement is perfect for a cozy nook to read on a sunny afternoon.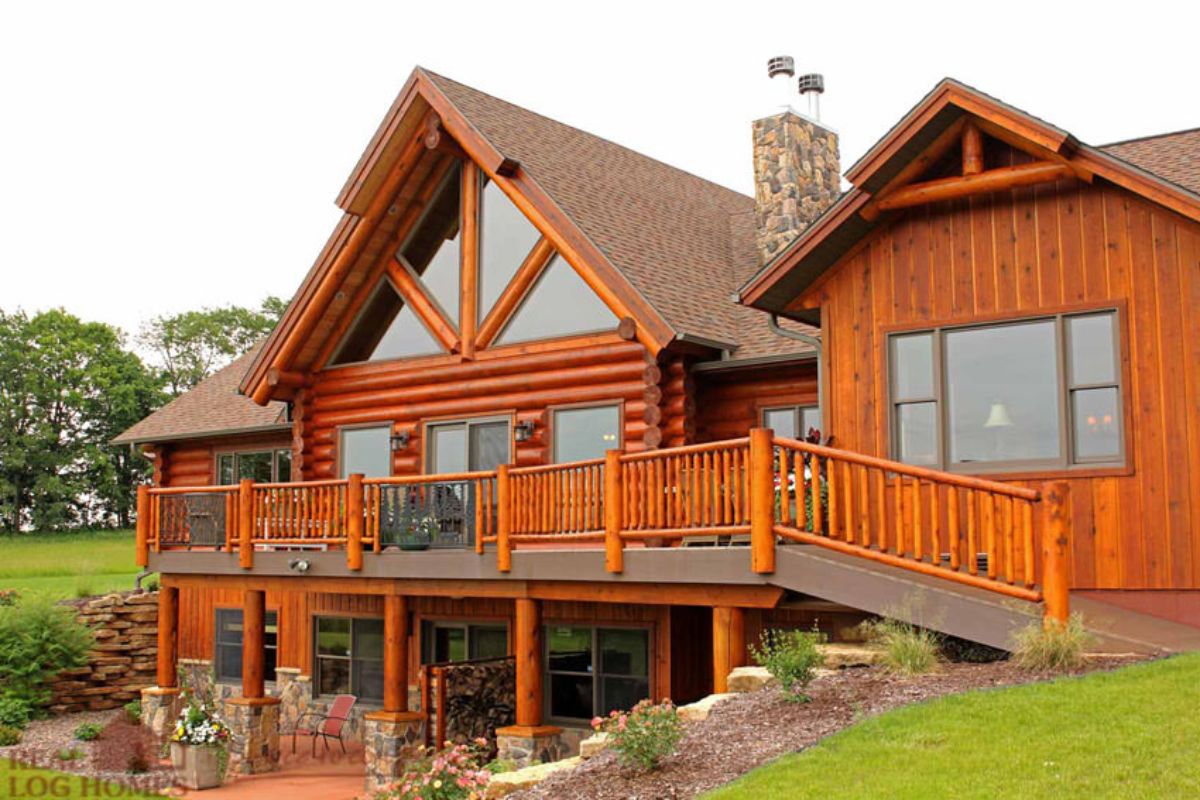 This front entrance is one of my favorite ever seen on a log cabin. Of course, it is beautiful and features tons of gorgeous log work, but I adore the custom carved bear that is used as a column.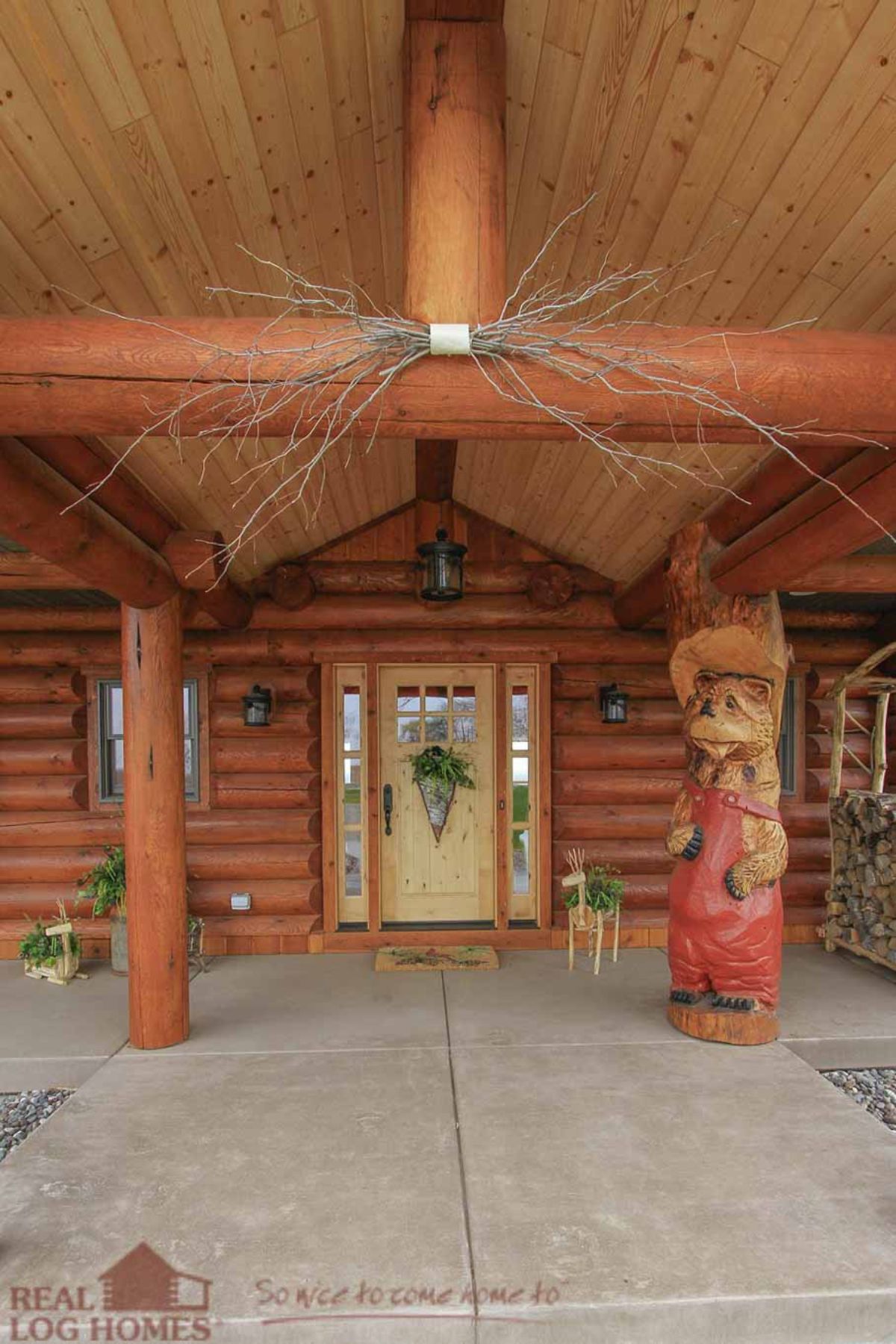 Just inside the door you immediately find beautiful log work with exposed beams, stairs leading to the loft, stairs leading to the basement, and plenty of room to greet guests.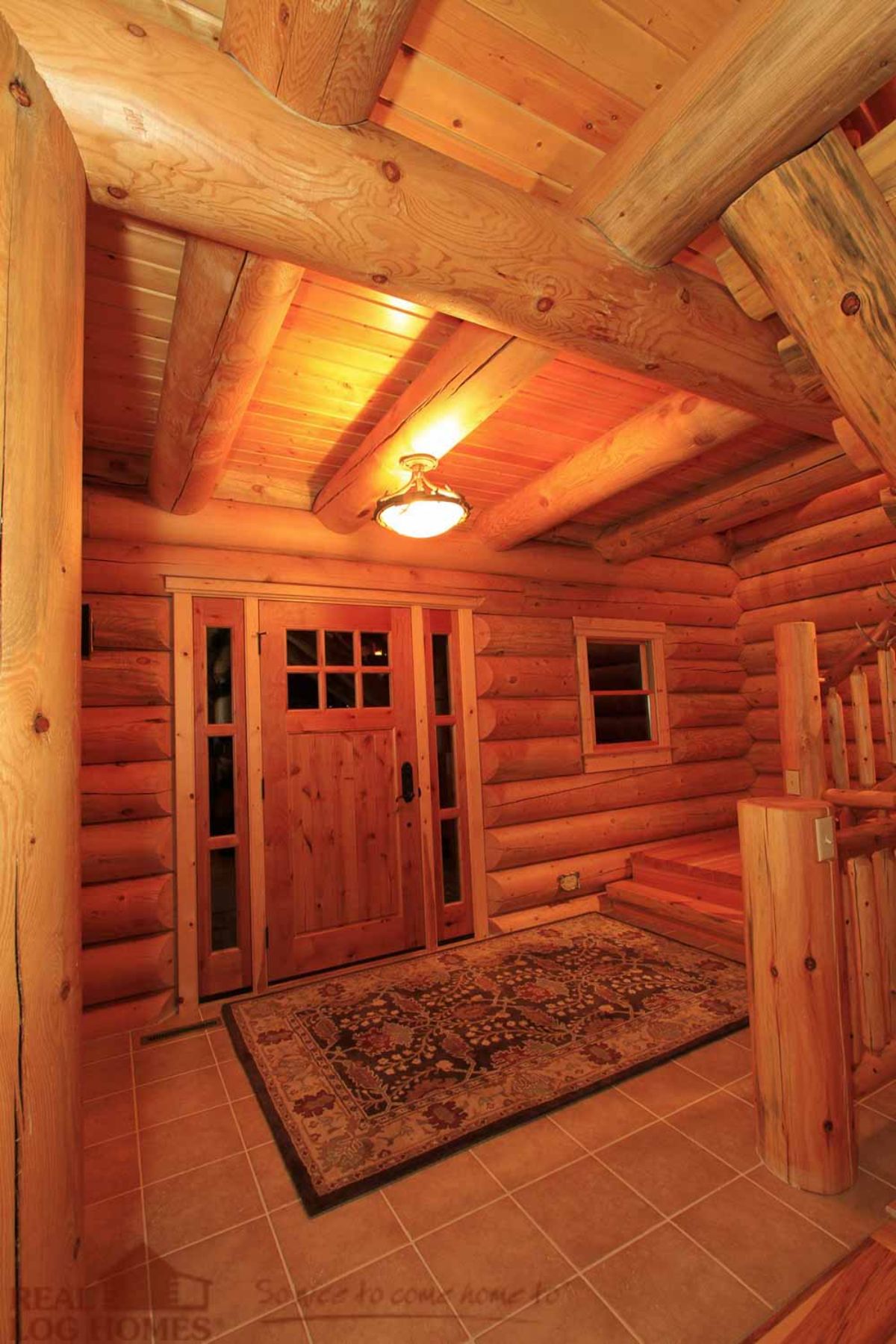 The main living area has tons of windows for natural light and a cozy space that is ideal for lounging with friends and family.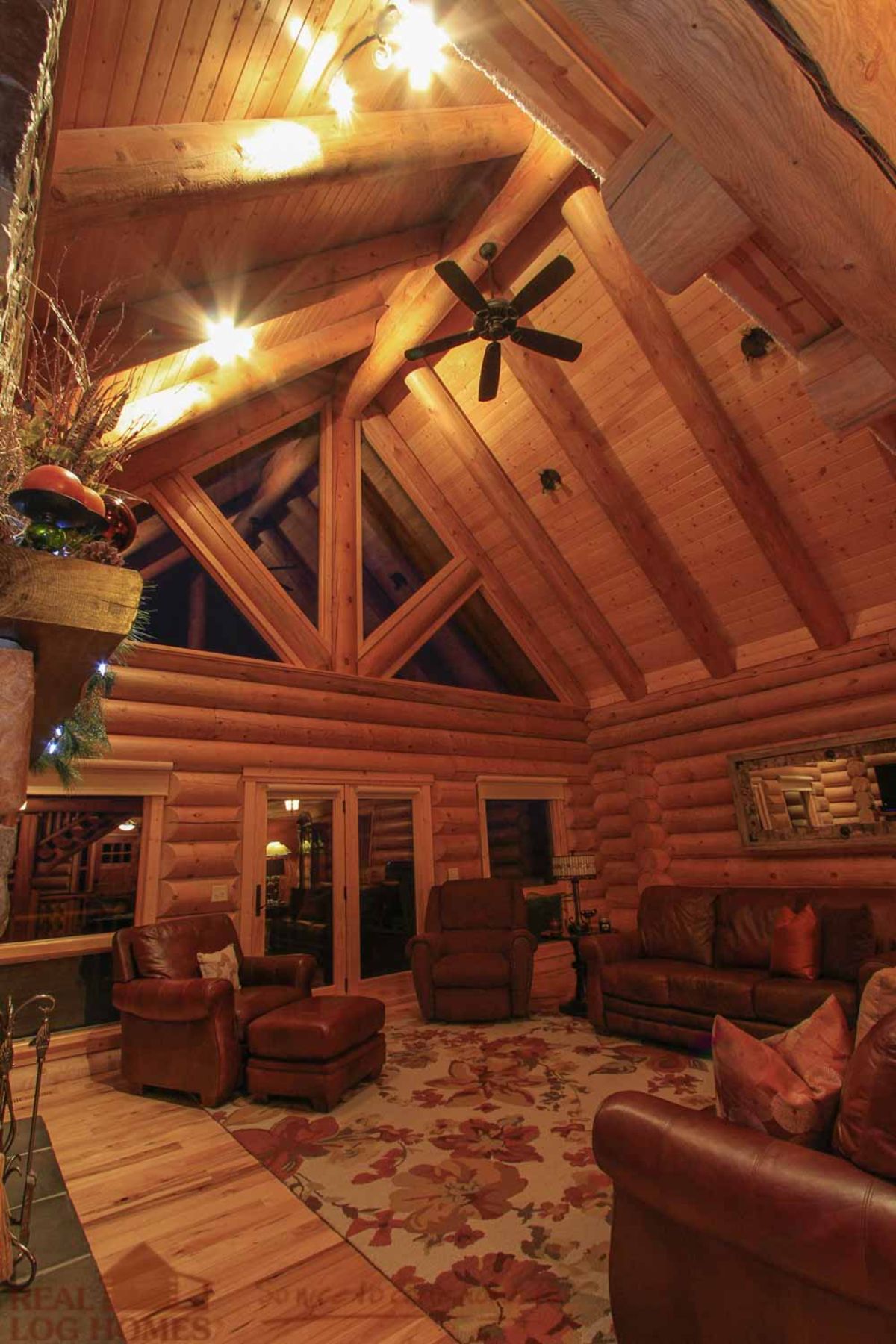 From this view over the loft landing, you can see how large this space is and just how beautiful you can create a space with your own style.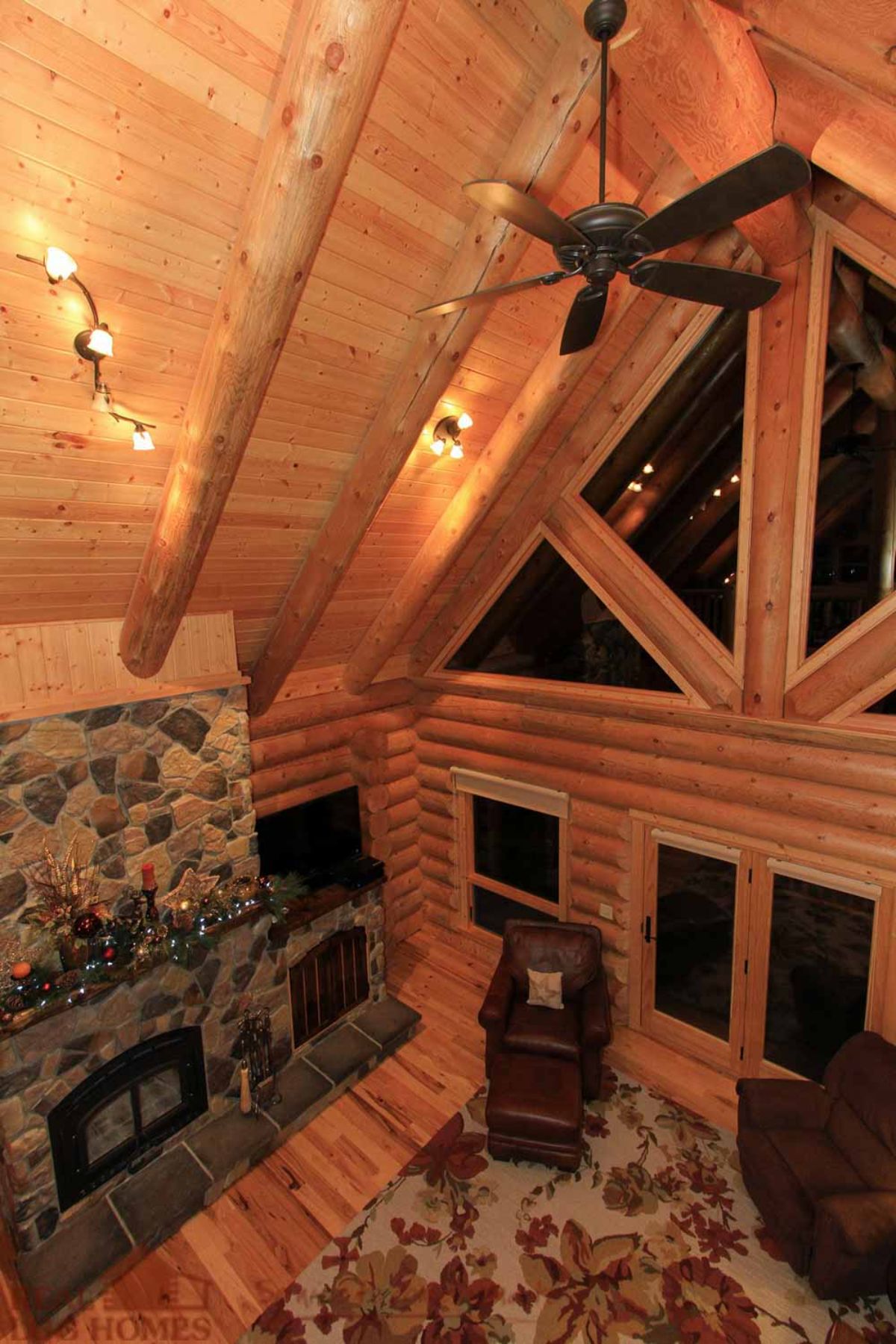 The main floor kitchen is large and comfortable with gorgeous wood cabinets, dark granite countertops, and a stunning tile backsplash. Plus stainless steel appliances and a private corner pantry, this is a real home cooks kitchen.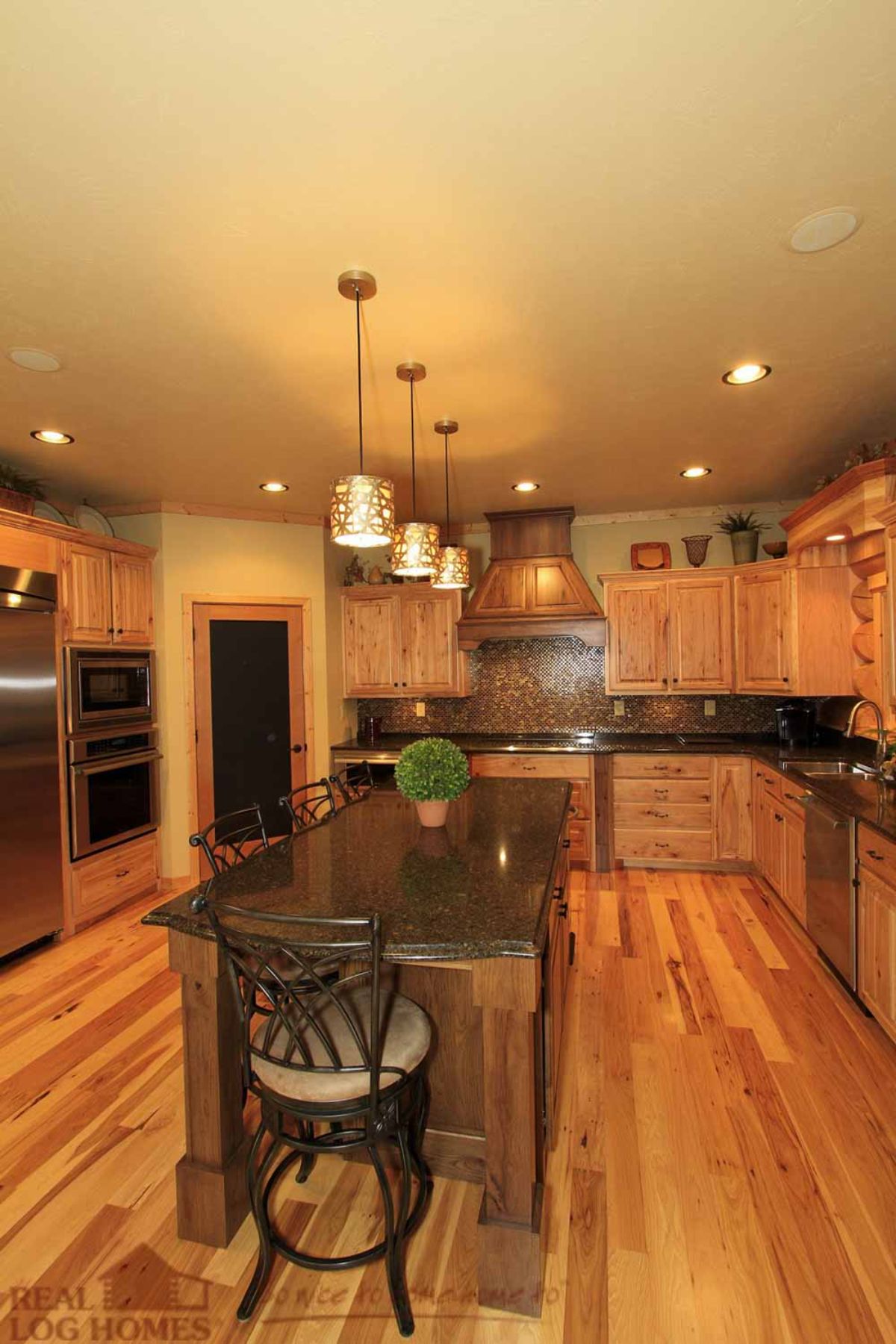 This dining room just off the kitchen space has room for a 6 person table, but could also easily be expanded to seat 8 to 12 people if you needed.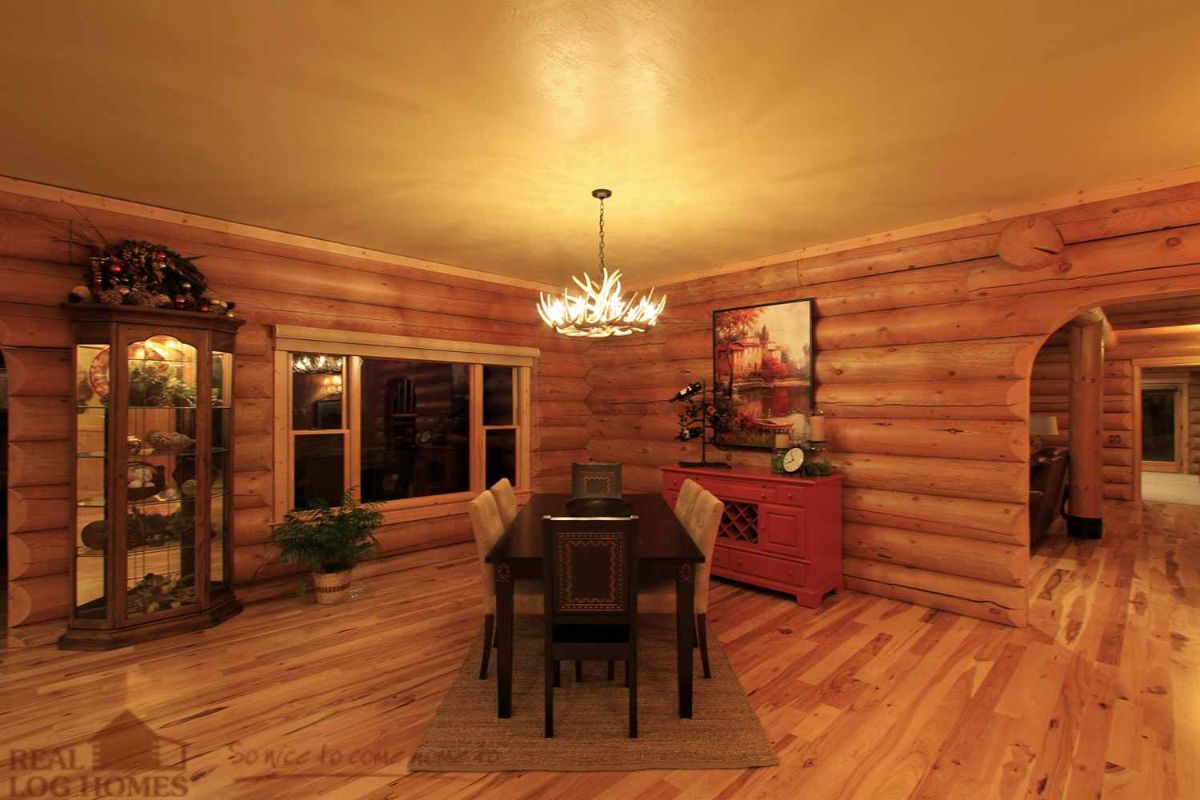 Need a home office? This model definitely has plenty of room for you to have an open but still private home office. I can imagine working here every day with gorgeous views out those windows!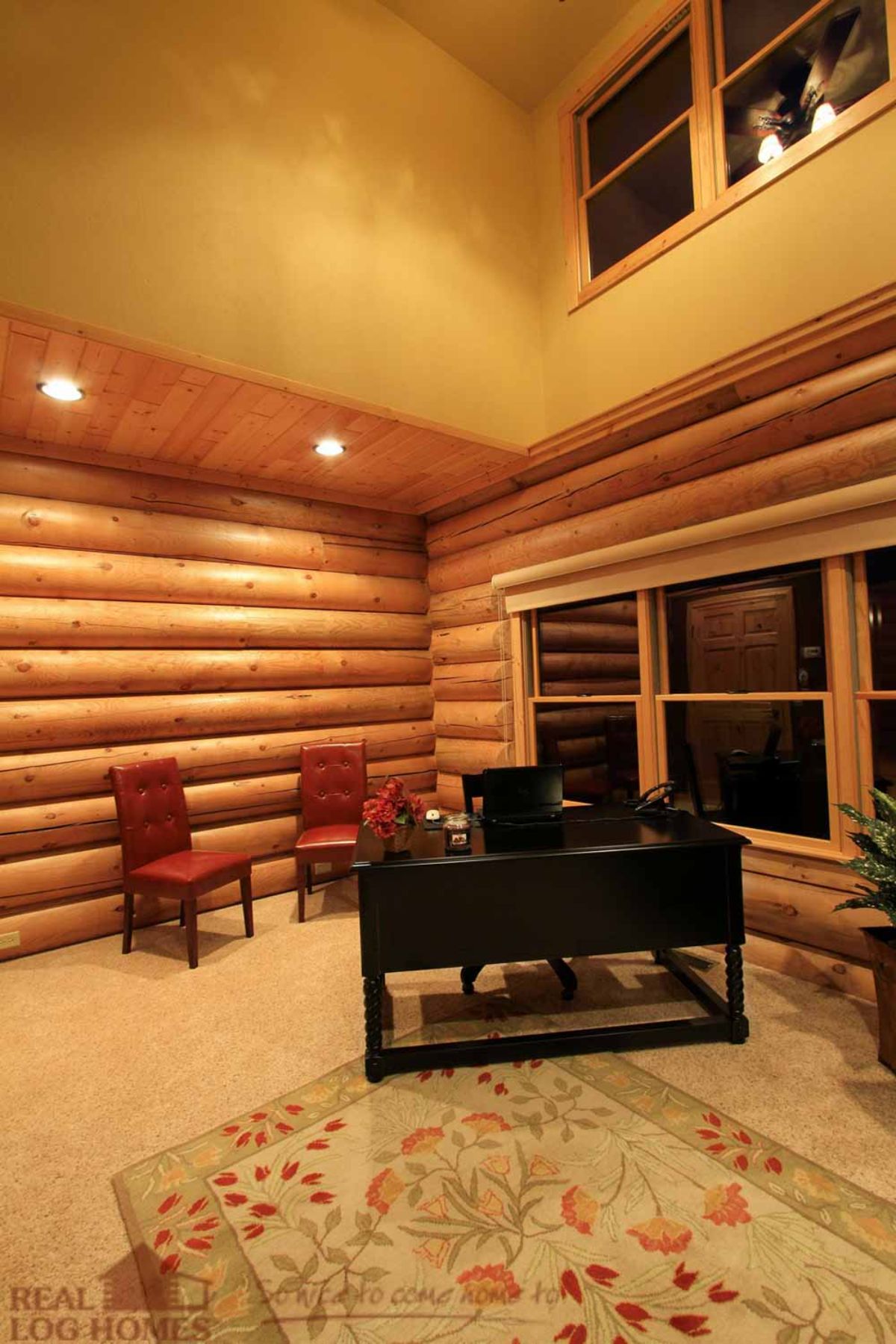 The master bedroom in this home is my favorite. A large open bedroom with ceiling fan above the bed, large closets, and a private en-suite bathroom.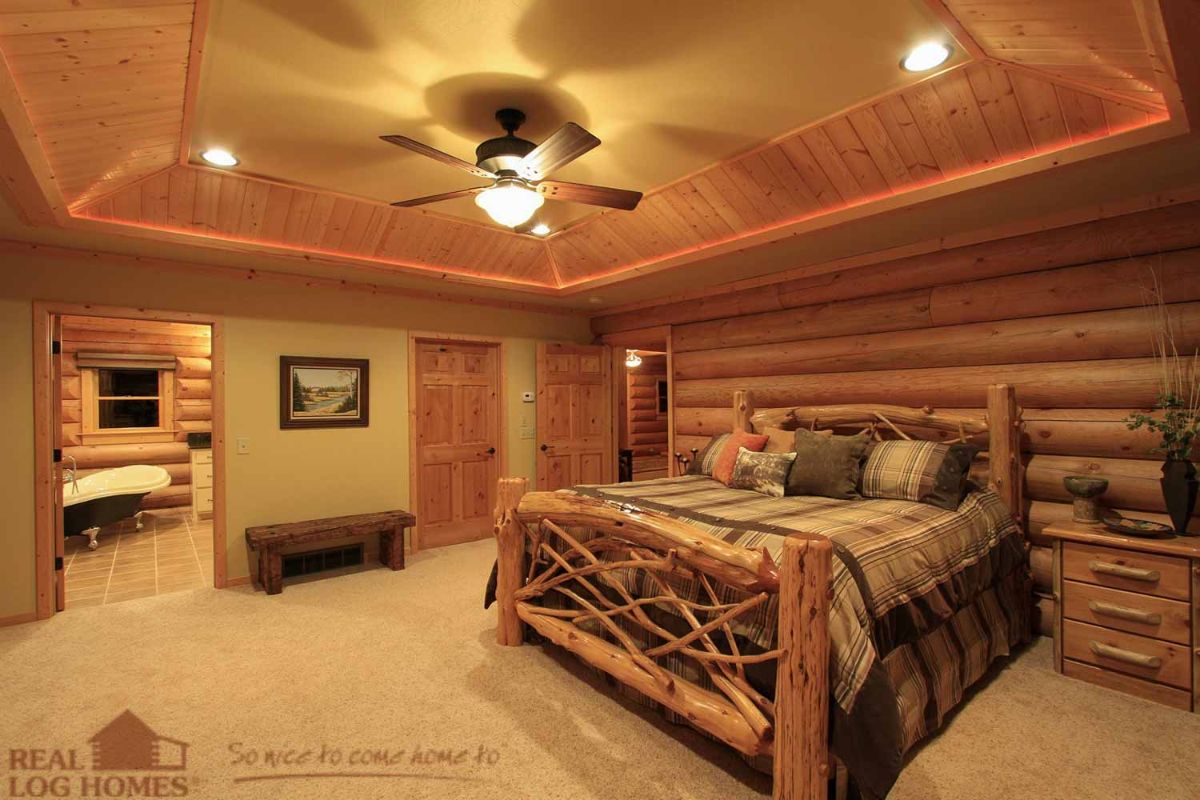 A beautiful soaking tub in the corner of the bathroom is a favorite place to relax in this home. A shower is adjacent to this space, but it's the cozy tub that really appeals.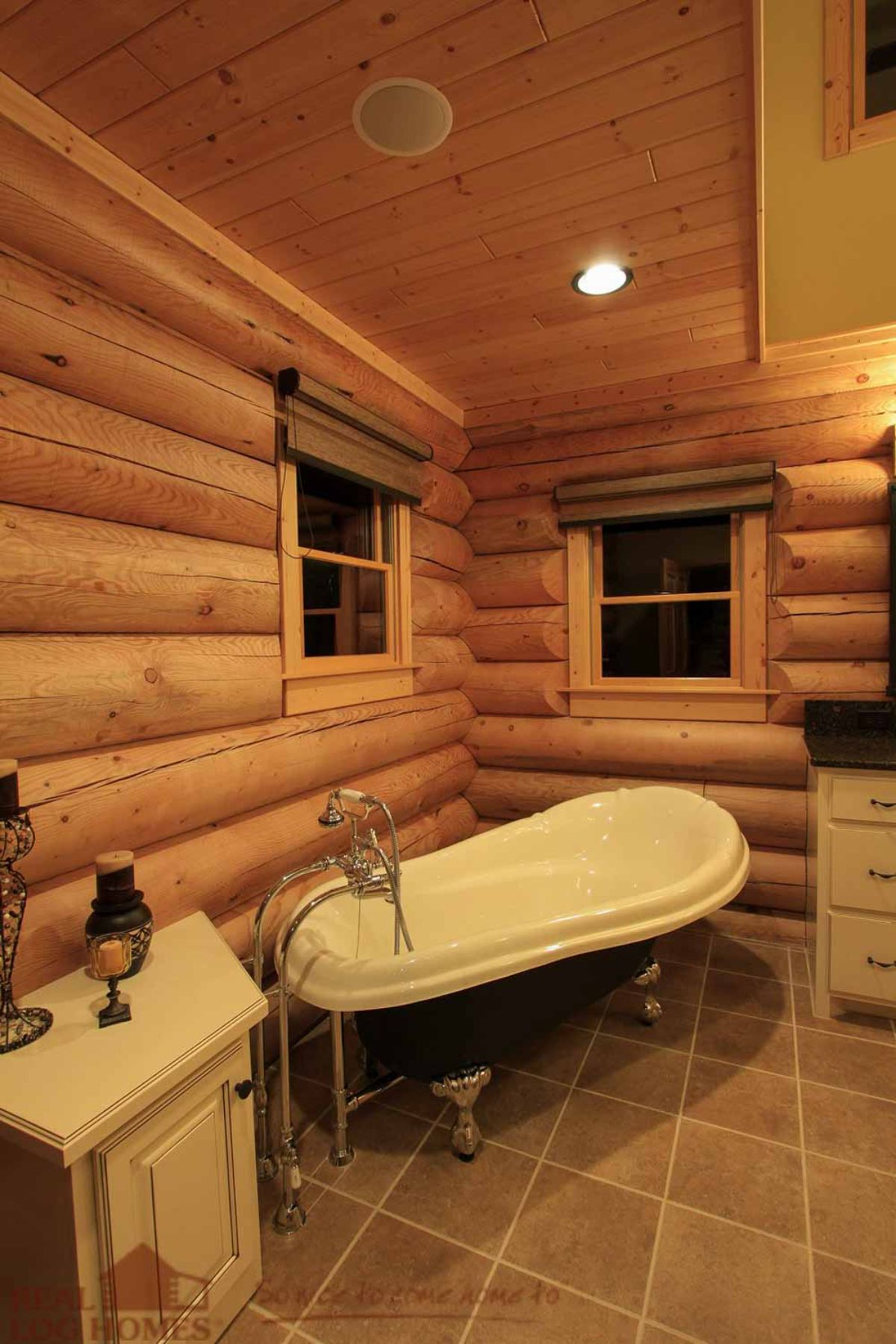 Other bedrooms in the home include plenty of room for any sized bed, closets, a small seating area, and a ceiling fan.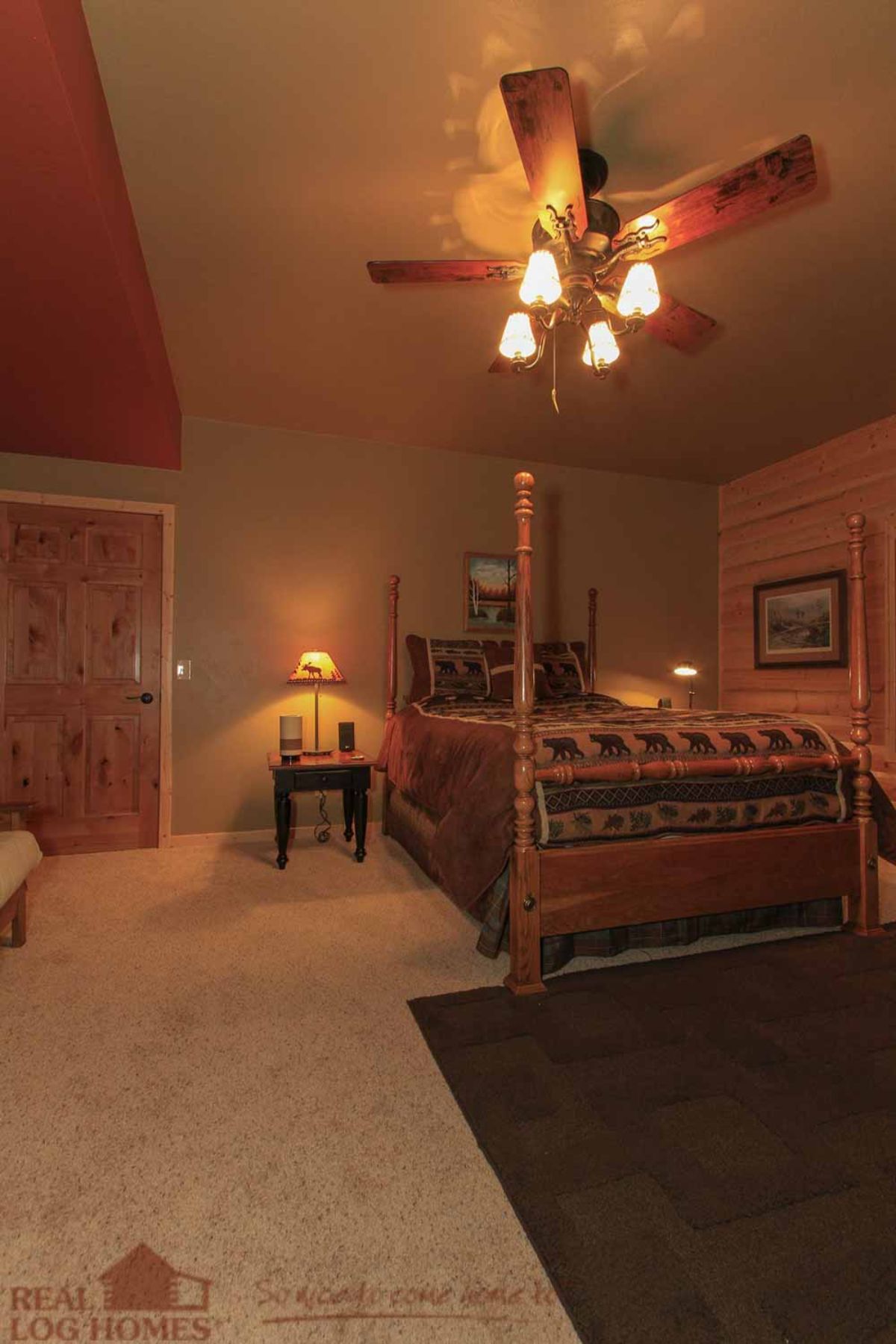 I love this light green against the light wood color of the cabin walls. So welcoming and comfortable.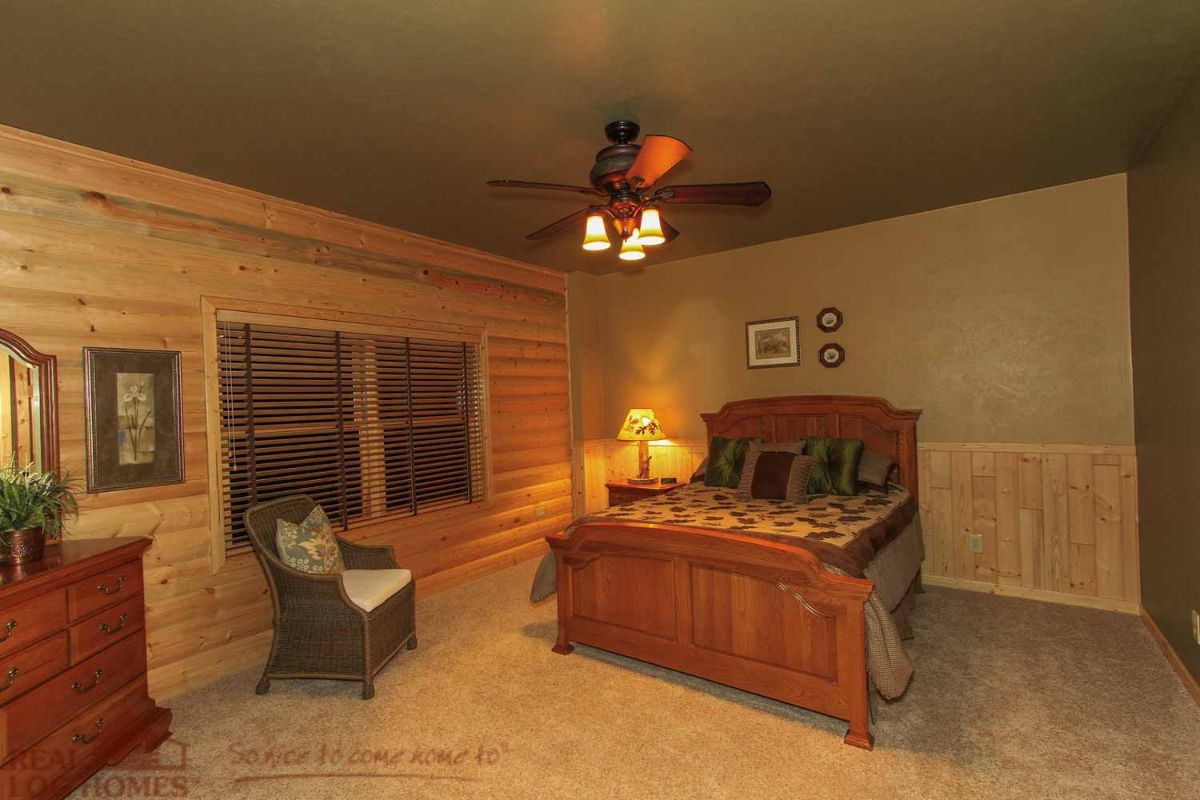 Another bathroom in this house is a bit simpler with a fake stone surrounding the mirror.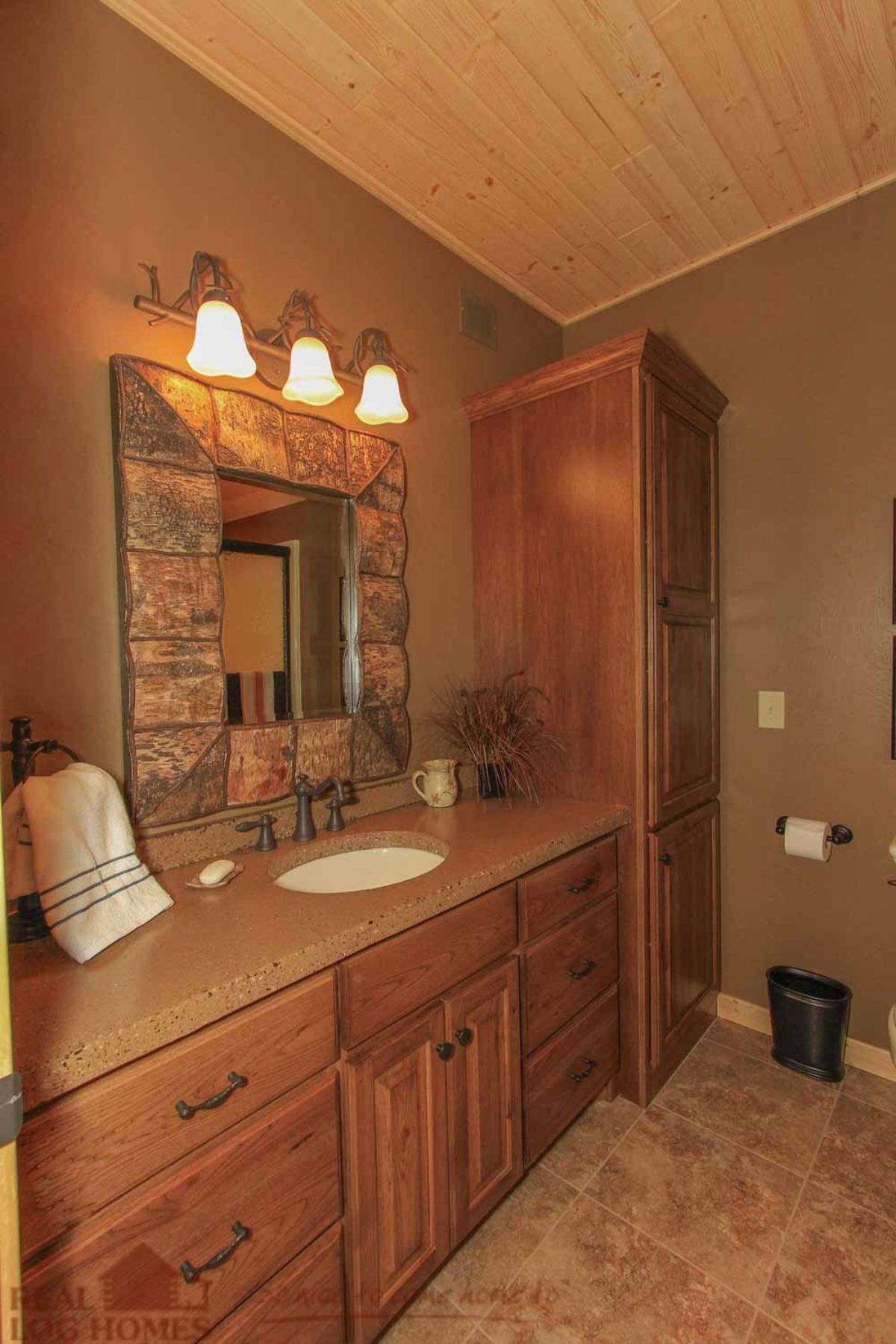 One of the best additions to this home is the walkout basement. This area includes all of those extra spaces you want, but also can easily be used as a guest suite with access from both the upstairs and exterior back doors on the same level.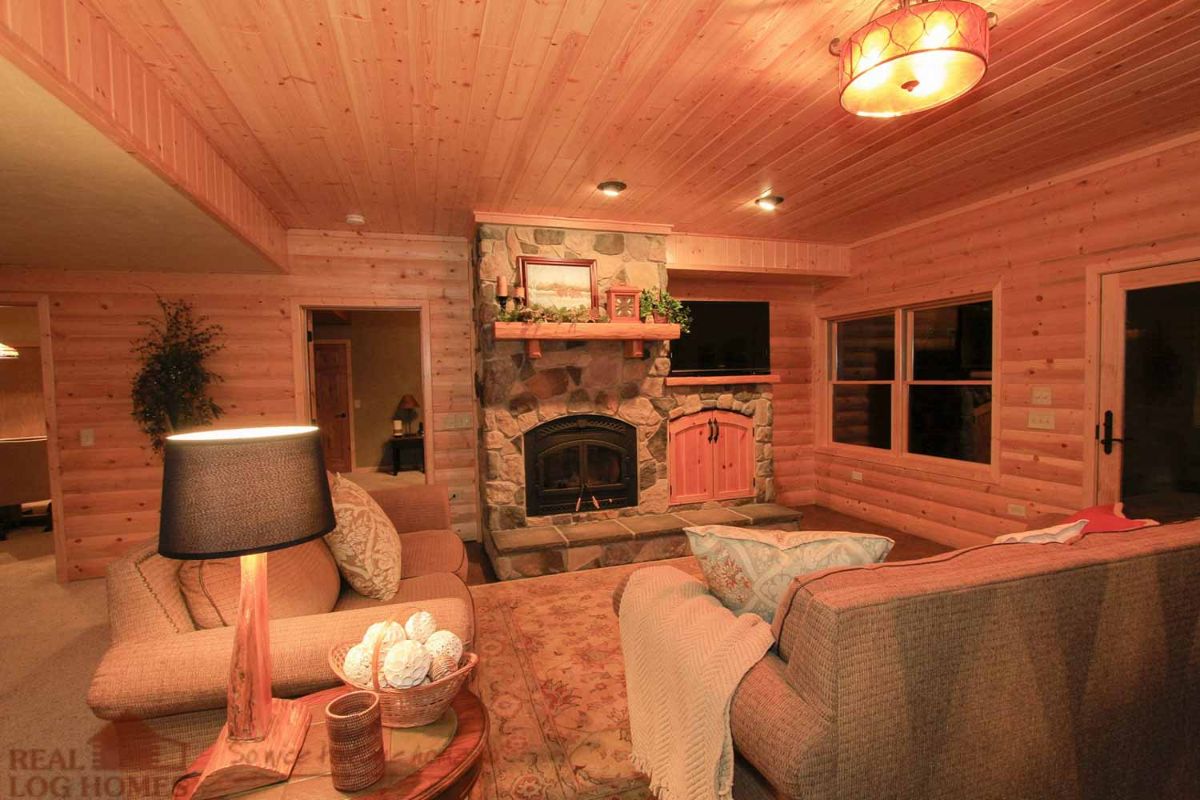 While there isn't a full kitchen downstairs, this bar really adds to the space and gives you a bit of an area a refrigerator could be added.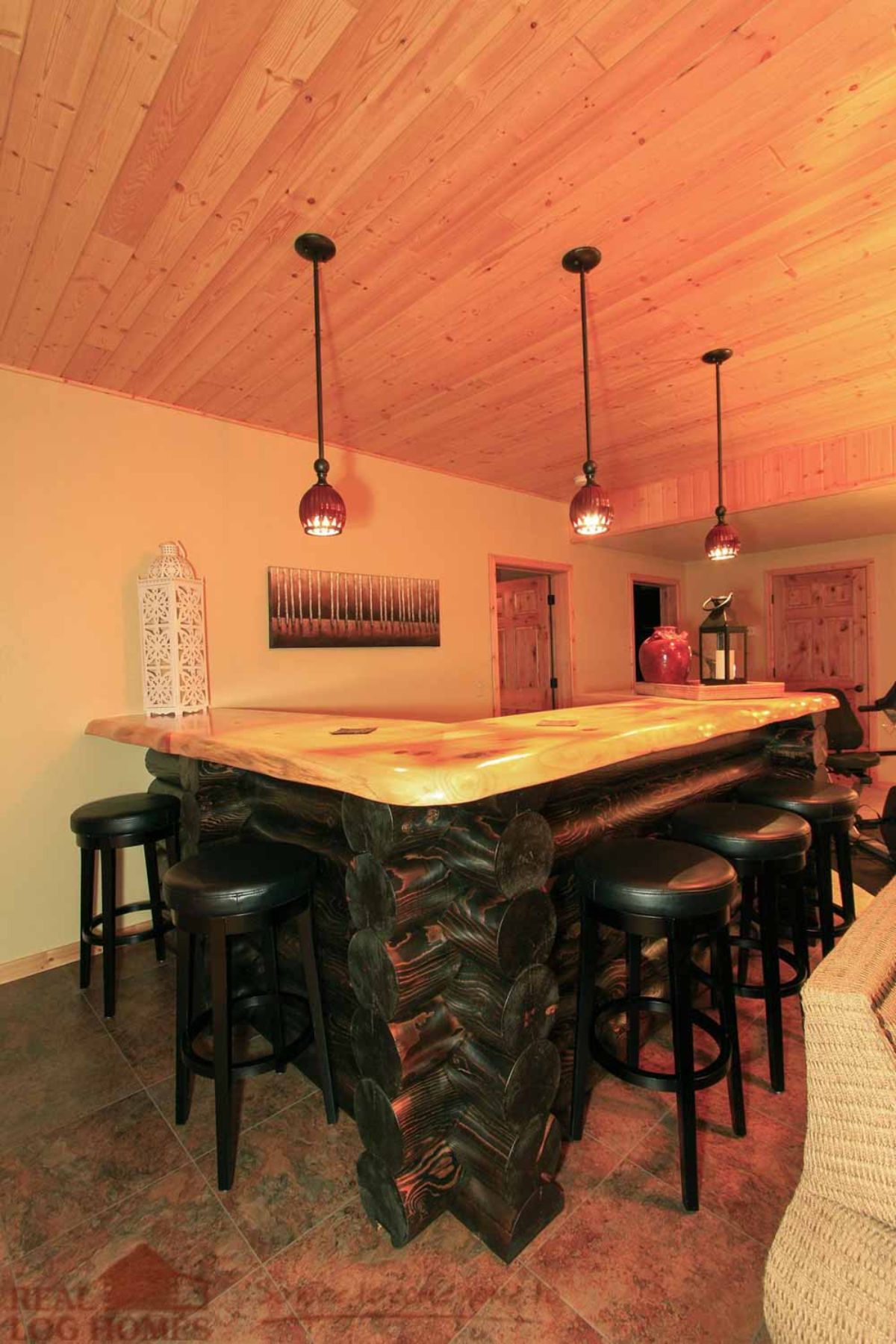 My favorite part of the basement is the theater room with a projector screen on one wall and cozy seating that is set up to enjoy your favorite movies at home.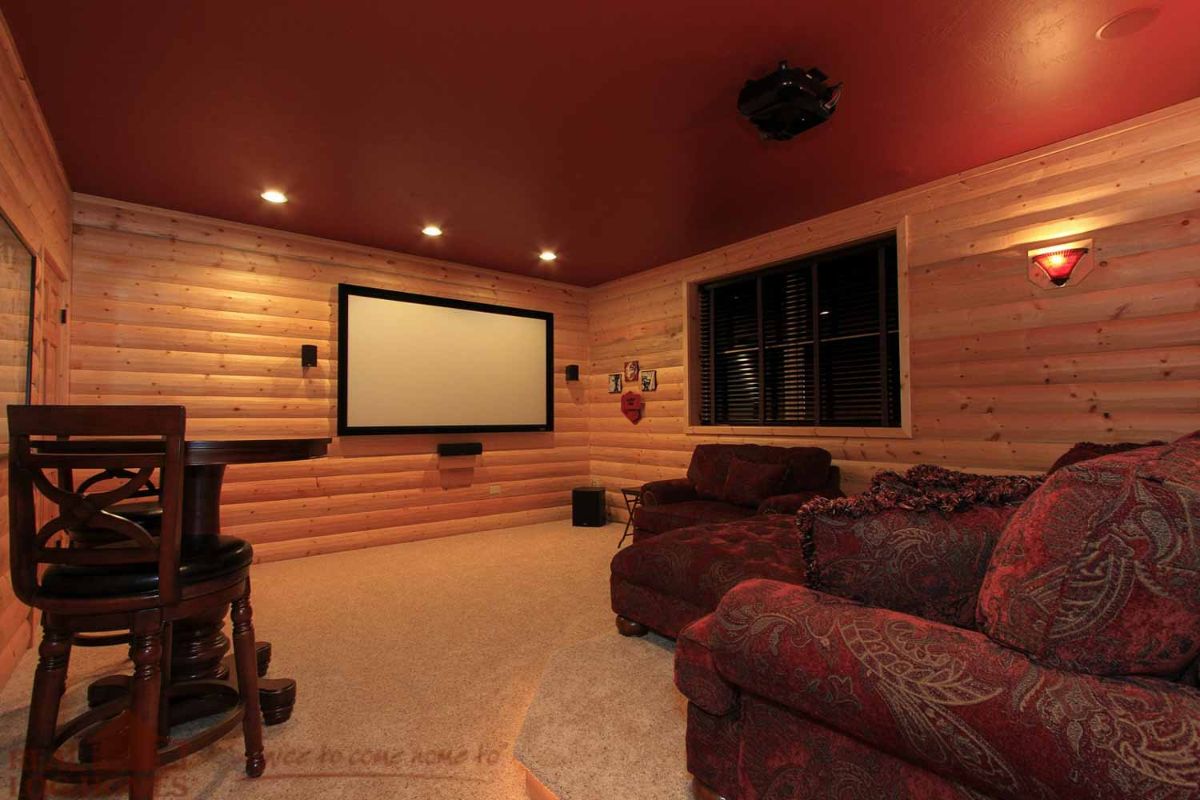 The main floor also includes a large separate laundry room with tons of extra storage. Plus, a small sink is ideal for washing up after cleaning and mopping when needed.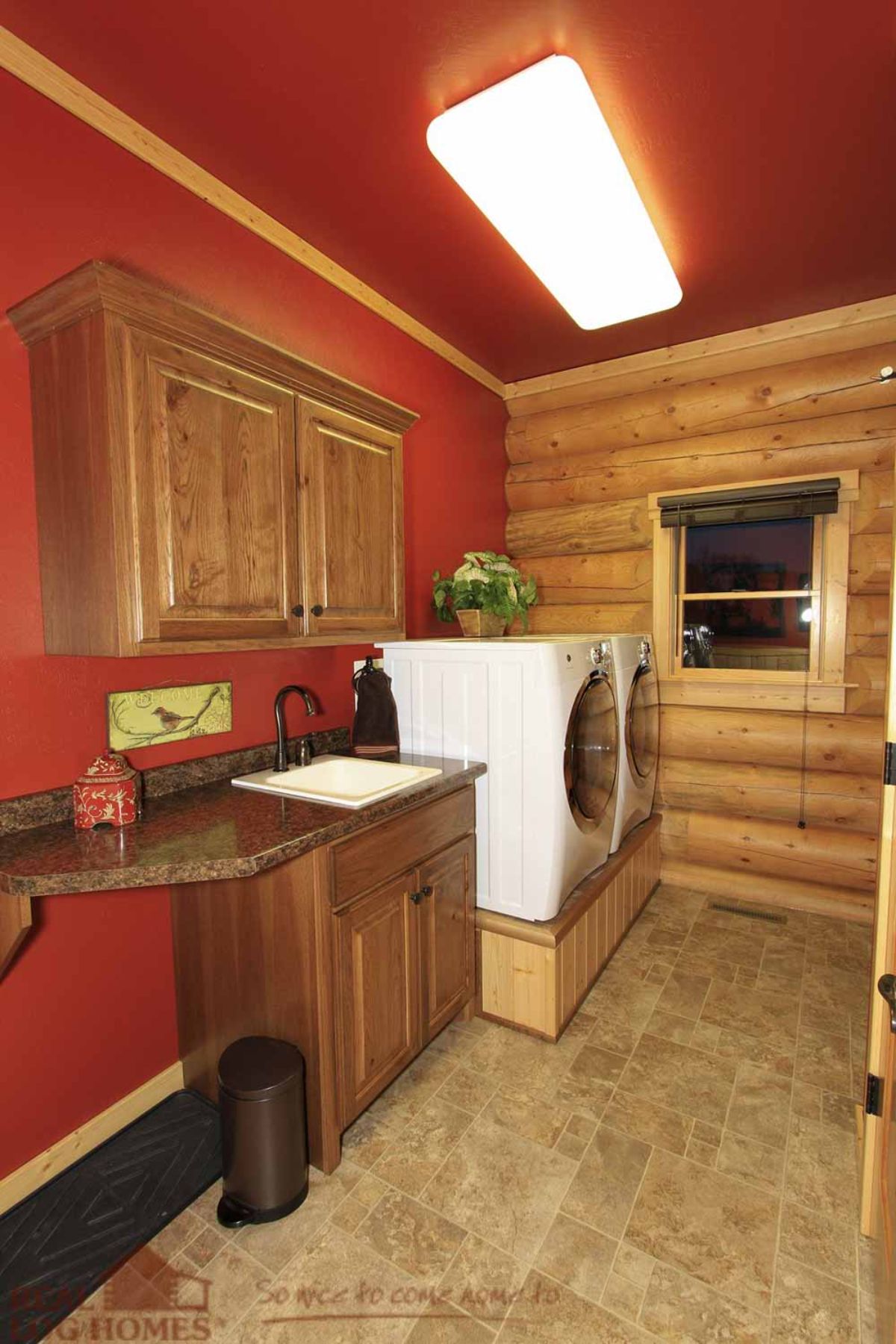 For more information on this log cabin model, check out the Real Log Homes website. You will find this and many other amazing ideas for your dream home inspiration. Make sure that you let them know that Log Cabin Connection sent you their way.
More Log Cabin Kits and Tours