Sometims a log cabin retreat is just what you need to check out before you begin your own cabin build. This home is a stunning retreat cottage with classic style and modern comforts throughout the build.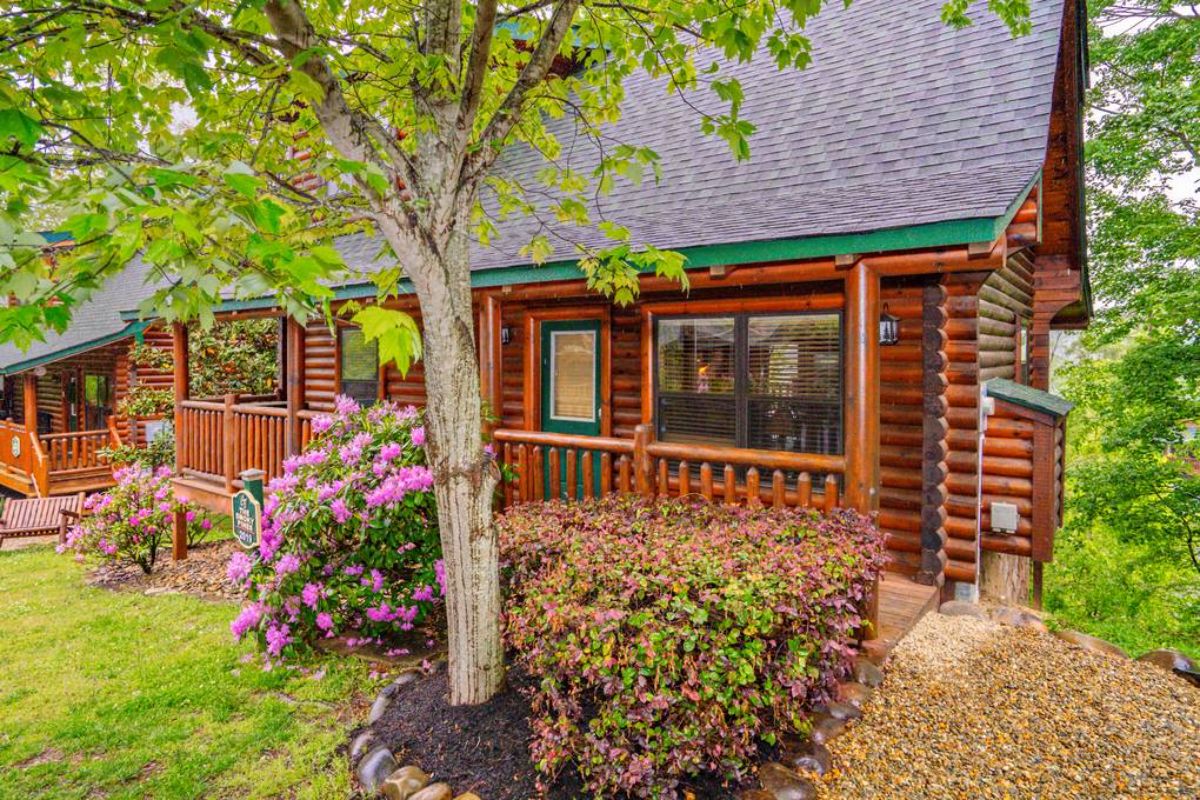 Log Cabin Size
2 bedrooms plus lofts and extra spaces easily sleeps 7
2 full bathrooms
2 half bathrooms
Log Cabin Rental Pricing
Starting rental price of $263 per night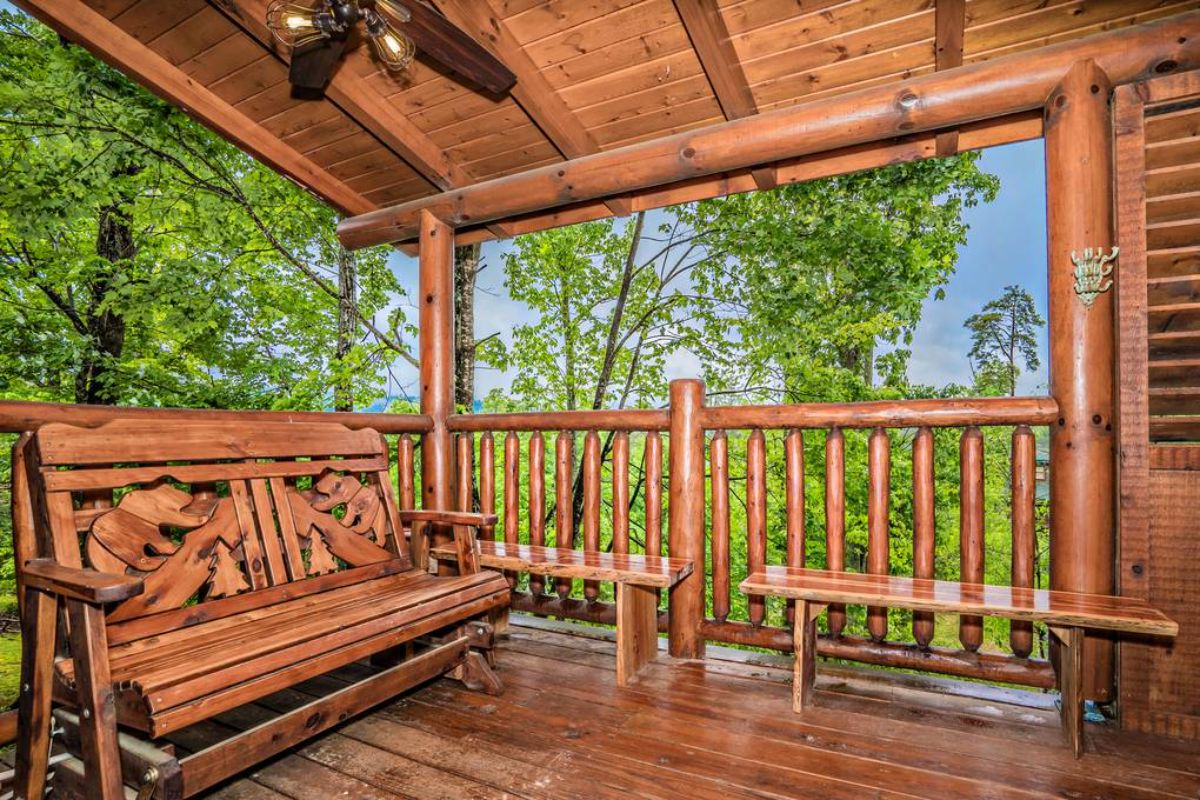 The main floor of this cabin has a nice large open floor plan with a corner kitchen, dining space, and extra-large living area. This living room includes a custom stone fireplace with log mantle that is gorgeous and true to the standard log cabin style you know and love.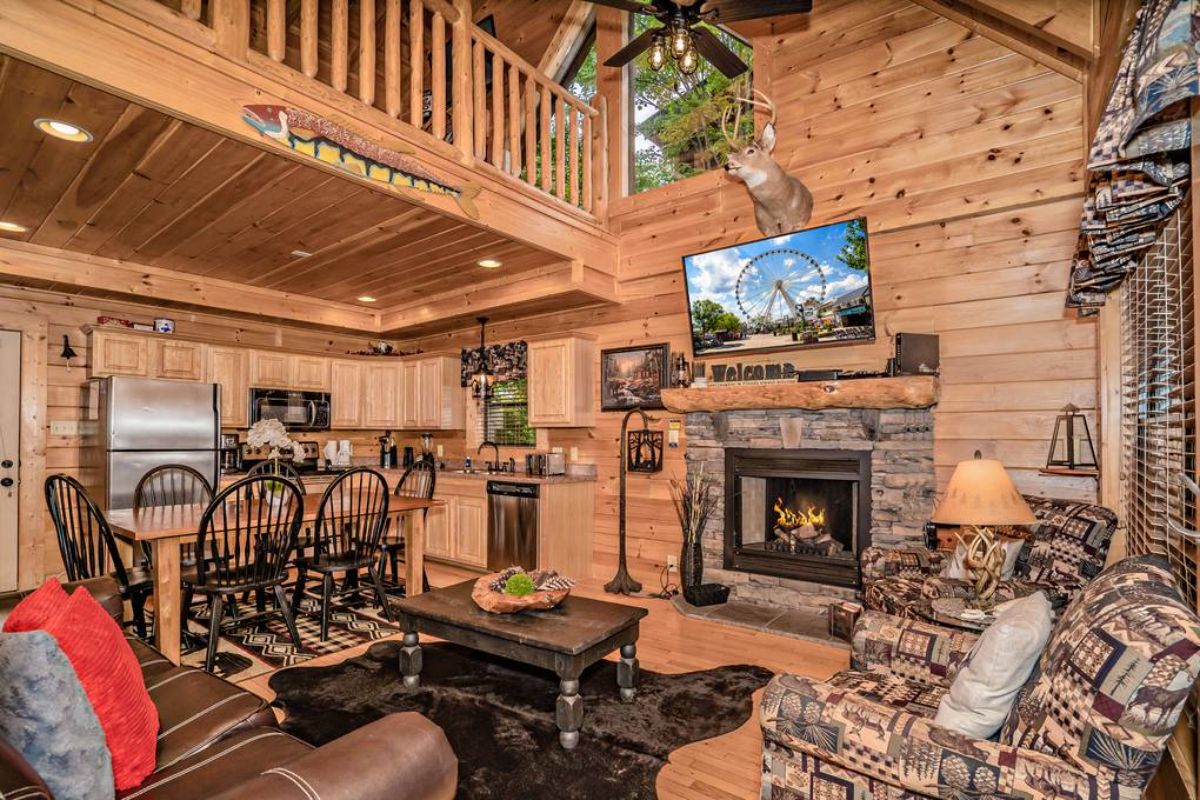 The open style of the listing room makes it nice for relaxating with the family or children. There is more than enough room here for setting up board games on the coffee table or even just settling in with a movie.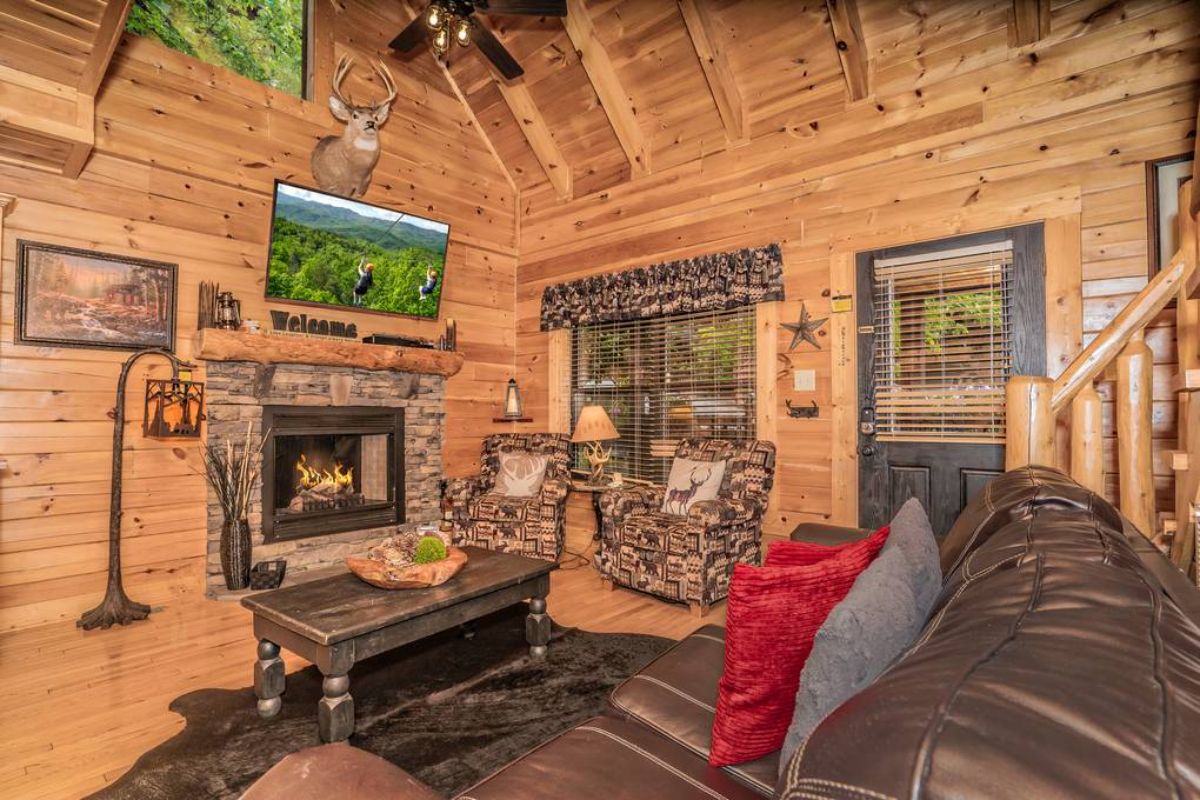 Behind the sofa the stairs lead up to the second floor loft space. This area is a game room that you are sure to enjoy and appreciate.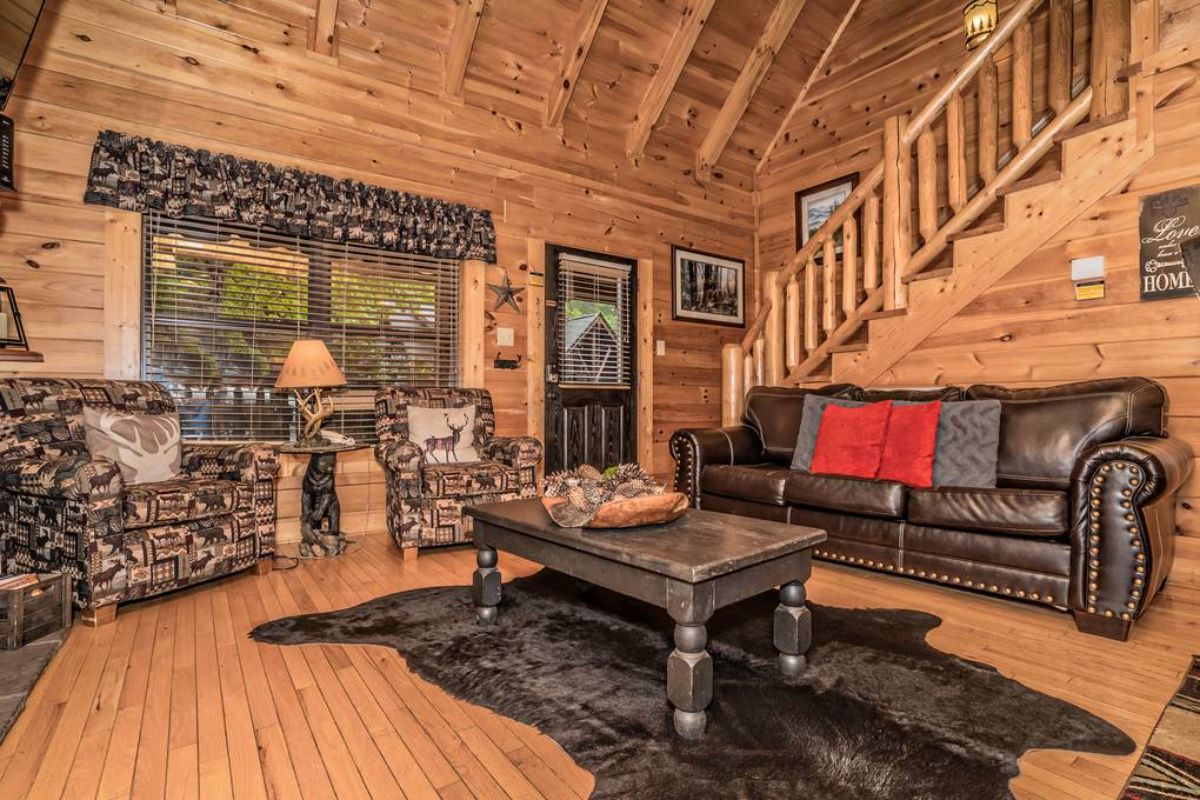 Behind the living room is the dining table with kitchen in an l-shape in the corner. While there isn't a separate space for a dining room, it has a nice open area that is adjacent to the kitchen. This open plan really makes it a great place for families to relax together.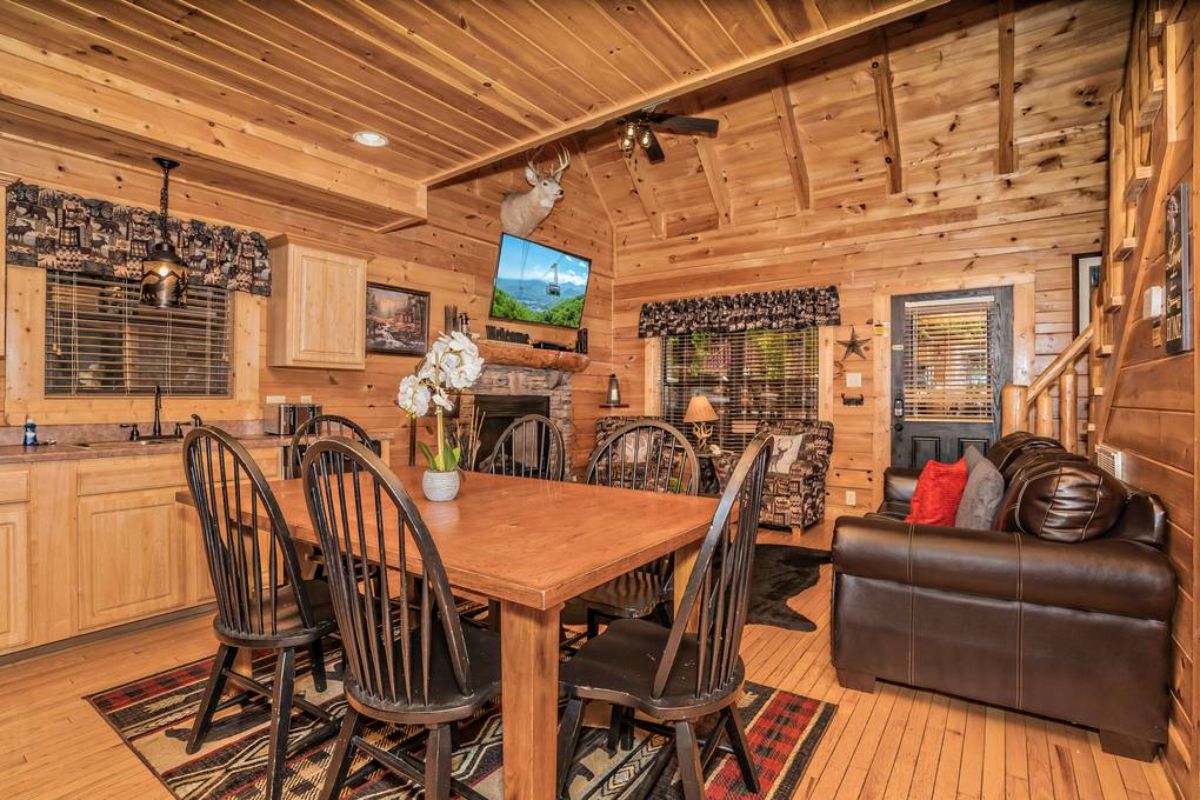 The kitchen is a small corner of the space but has everything you need. A full-sized refrigerator, stove, dishwasher, microwave, and tons of counter and cabinet space make it ideal for preparing family meals.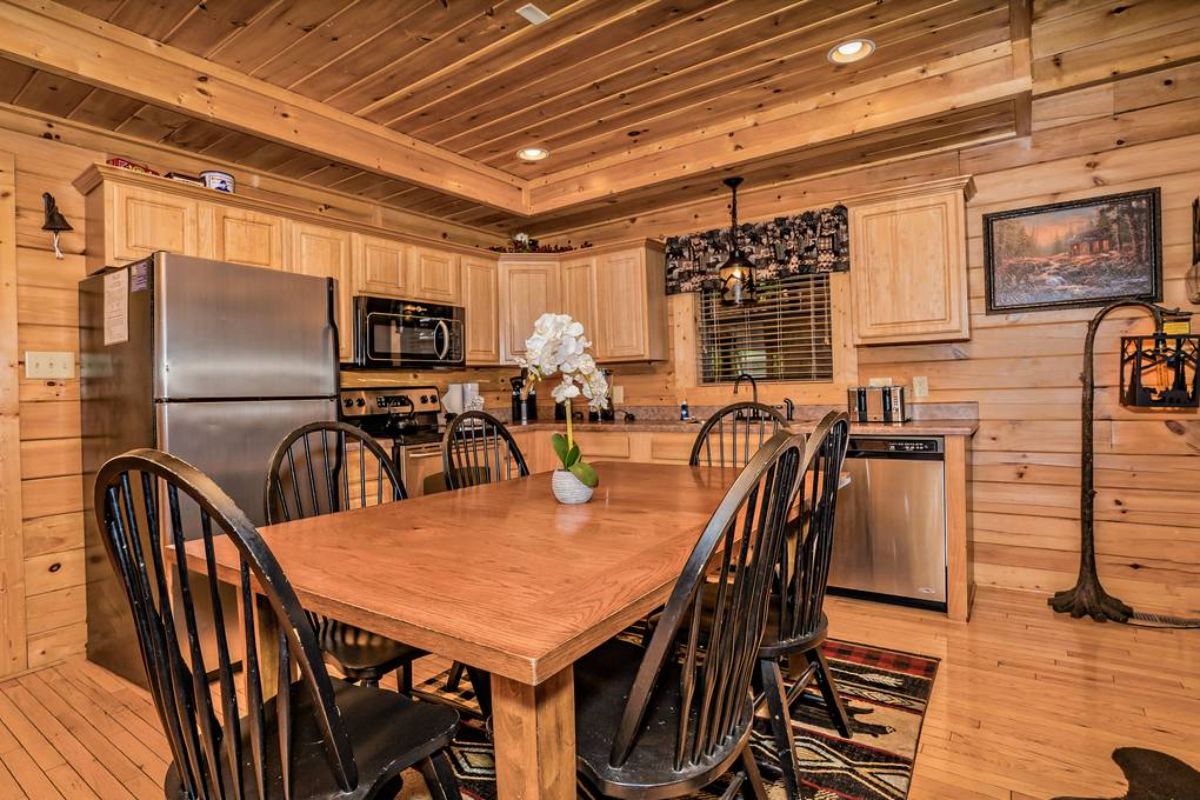 The kitchen comes equipped with all of the small appliances and cookware that you need for any meal you can imagine making while staying in the cabin.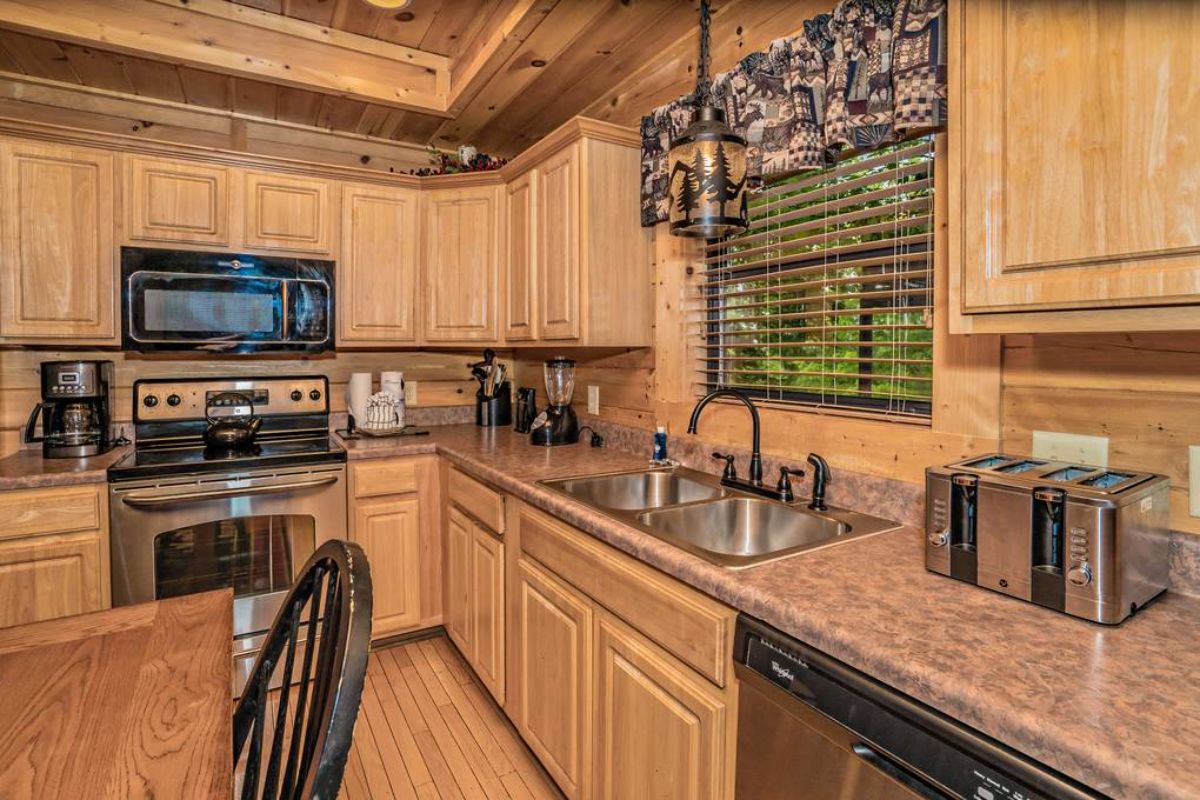 Upstairs you get a nice view of the cabin main floor. This gives you a much better look at the overall layout of the home.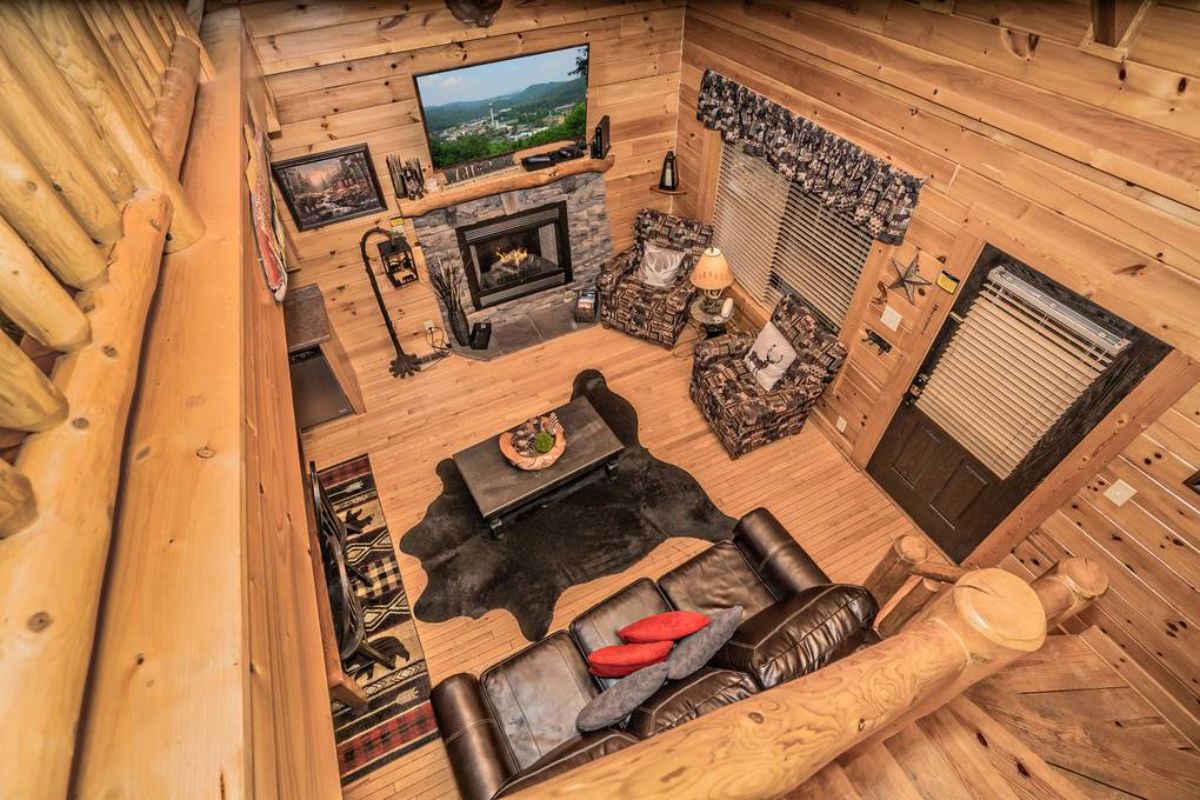 The loft is one of my favorite parts of the home. Not only are there bedrooms on the top floor, but you also have this pool table and game room. It's perfect for a fun little game area for those cold days when going outside isn't possible.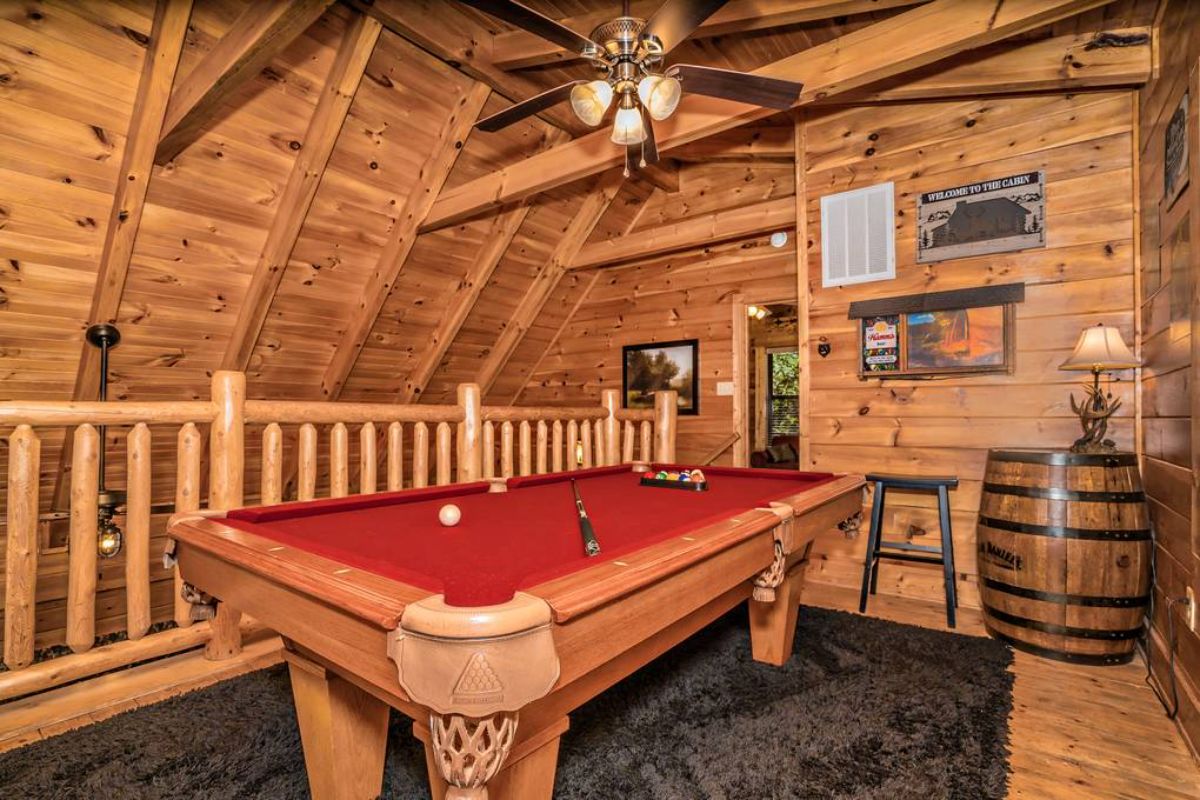 Bedrooms upstairs have plenty of open space, large comfortable beds, and of course room to store your things in a closet or wardrobe.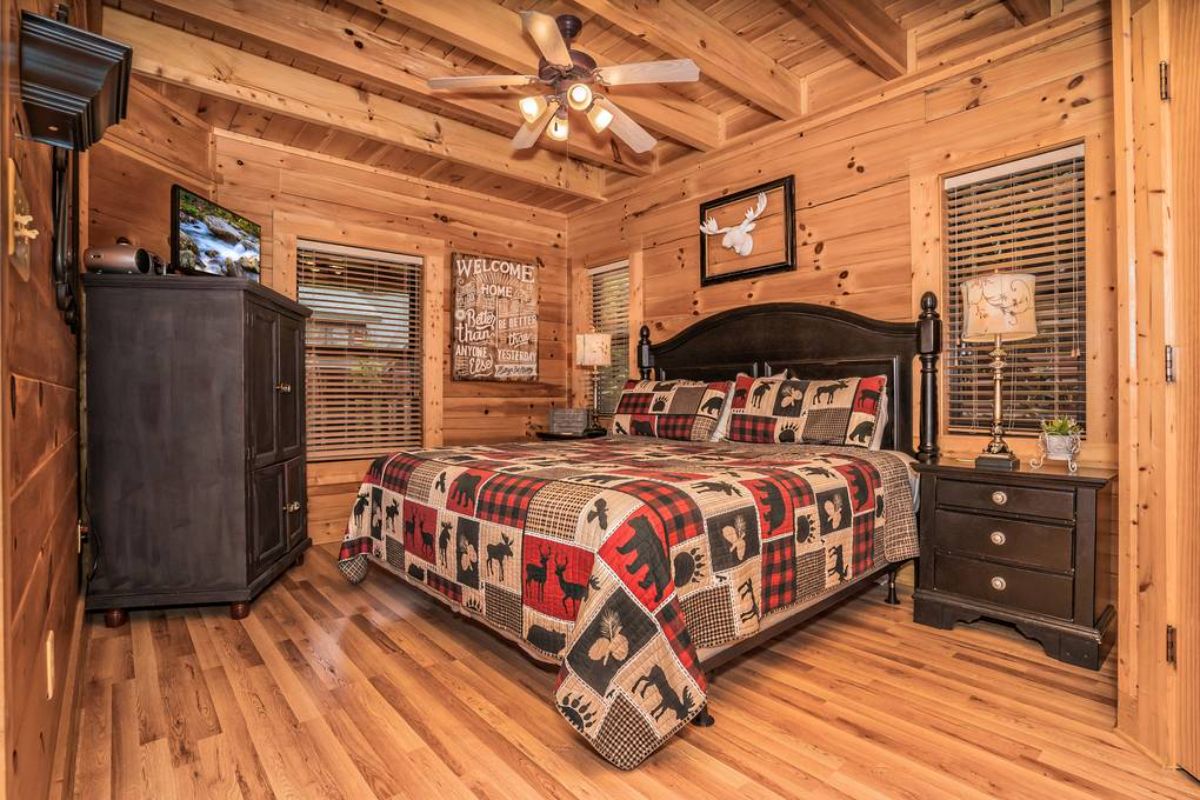 There are multiple bathrooms to choose from. This small bathroom has a combination bathtub and shower that is nice for a secondary bathroom.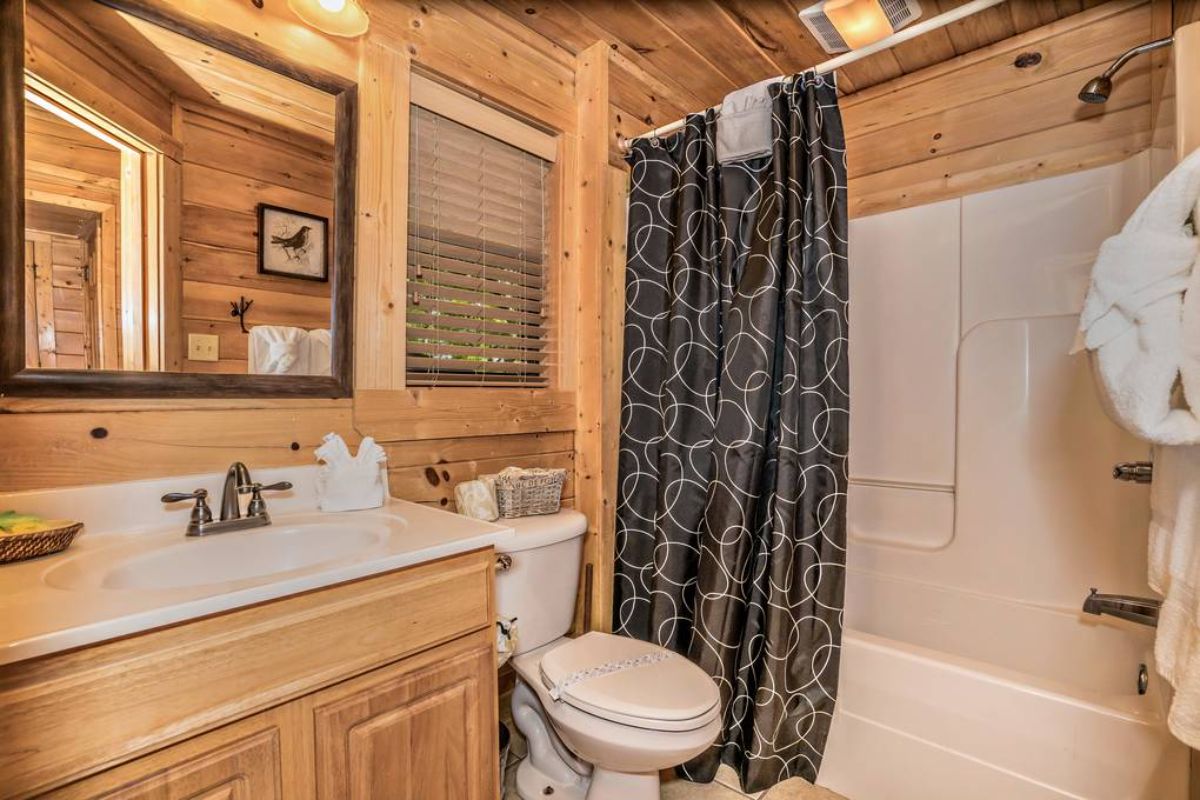 Of course, the romantic herat shaped soaking jacuzzi bathtub is ideal for a romantic getaway or honeymooners.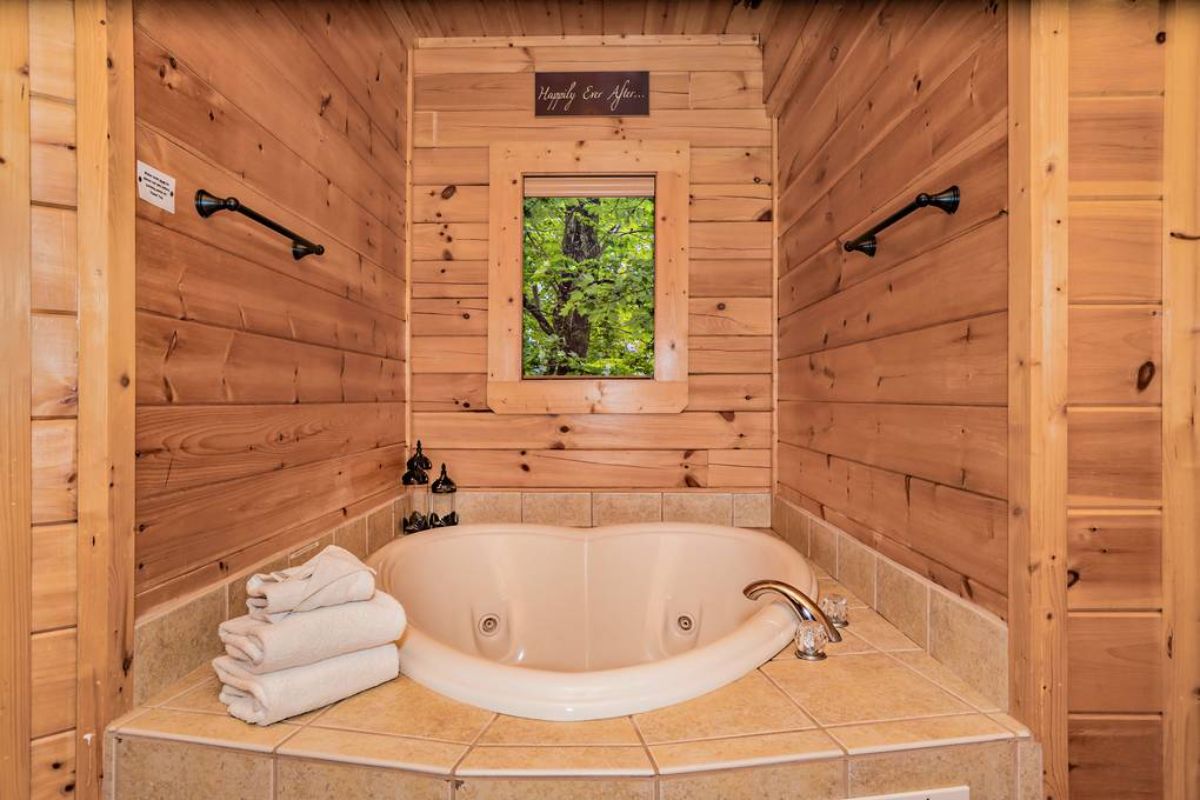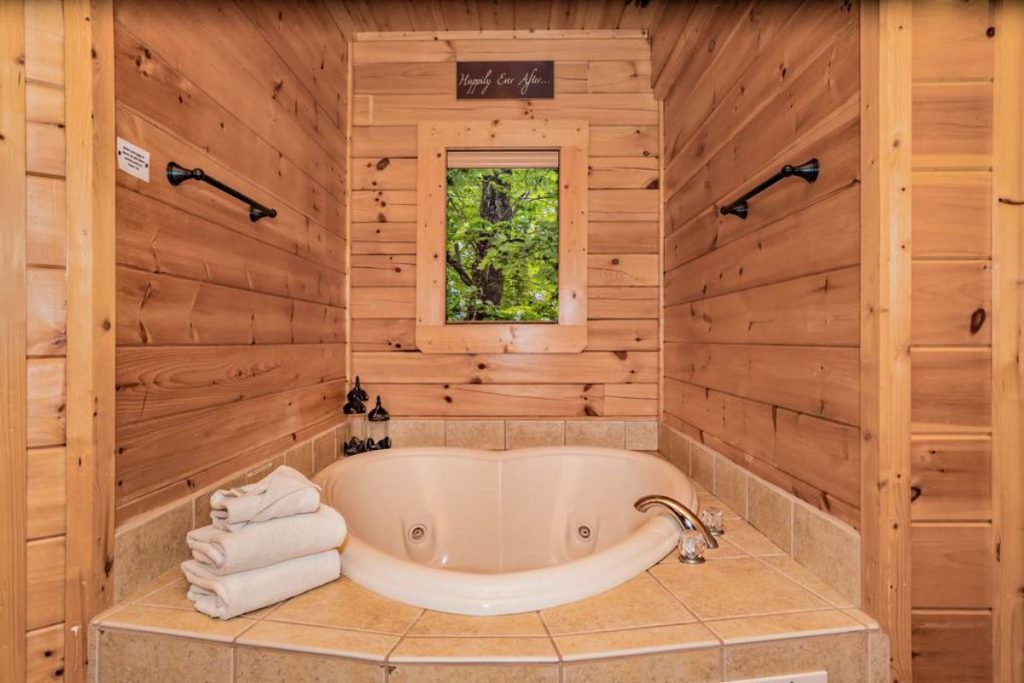 Other bedrooms include this spacous room with a wrought iron bed and comfortable bedding. This room also has a television in the corner.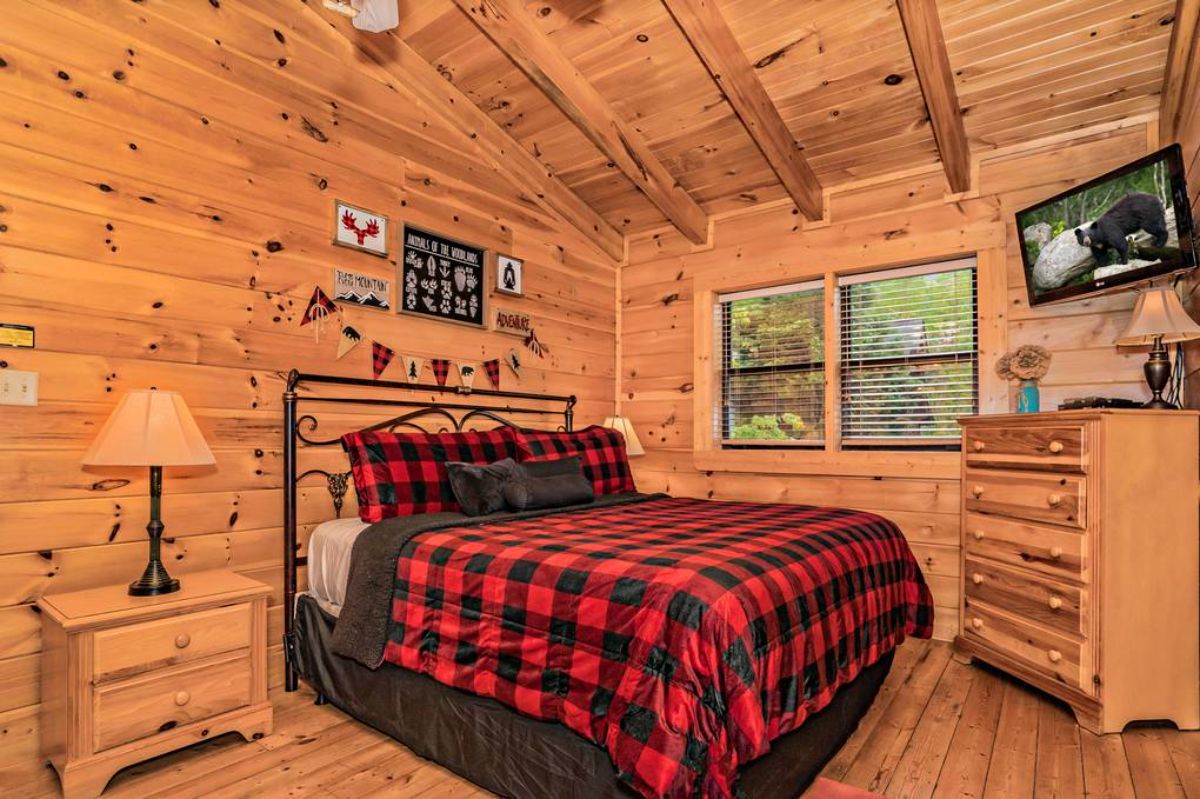 Plus a sleeper sofa makes this an added sleeping space for the kids if the whole family is together on vacation.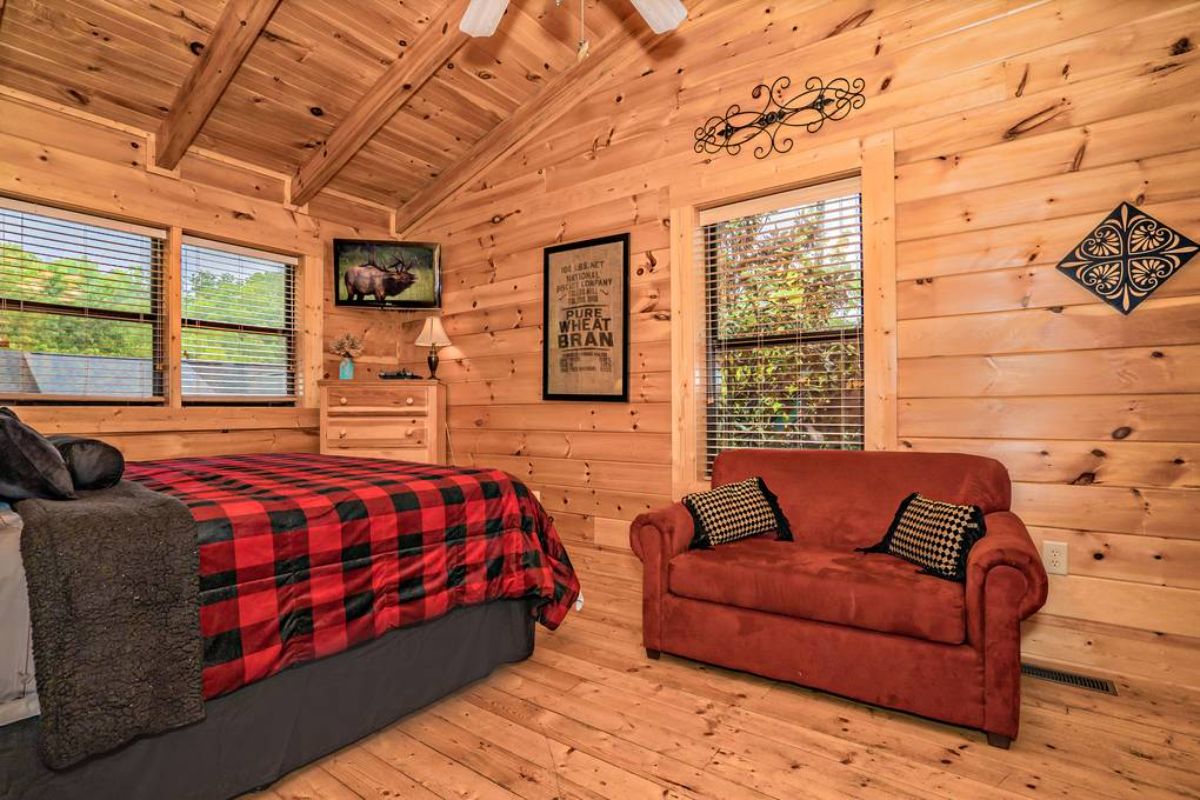 The bathroom adjacent to that bedroom is similar to the one above, just slightly different decor to match the theme.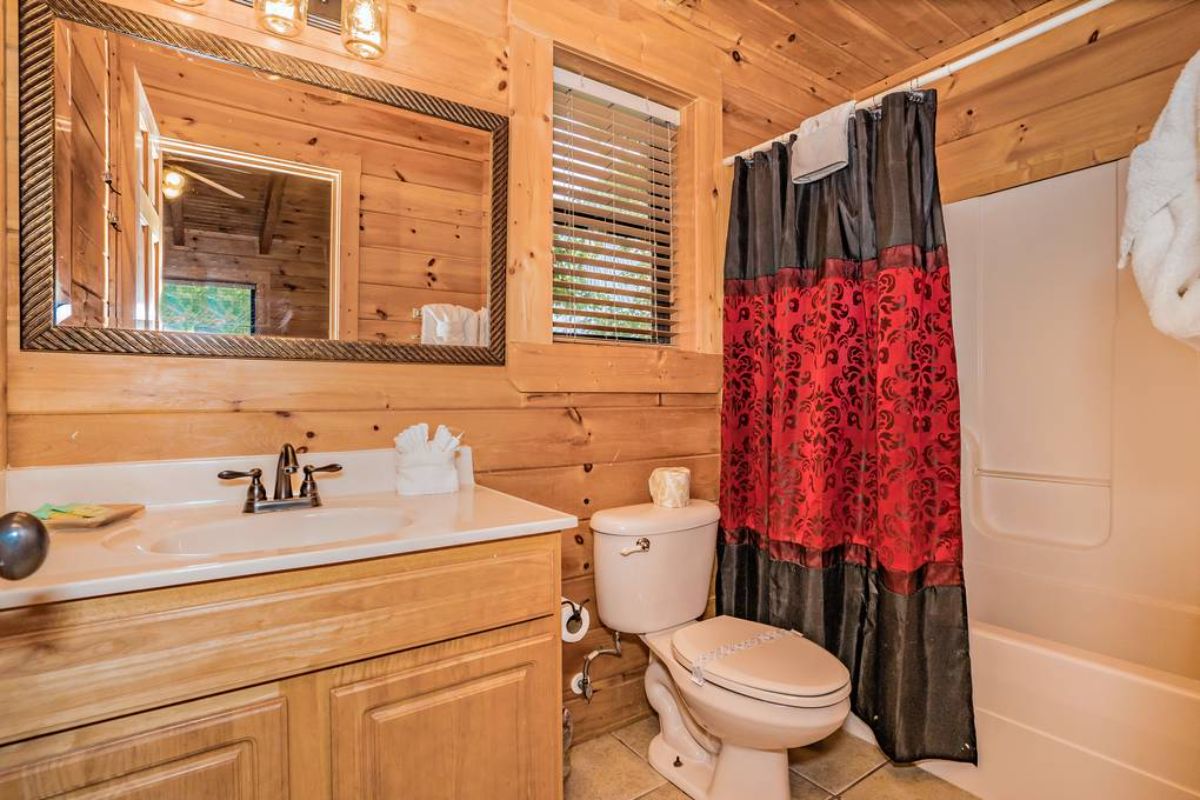 My favorite part about this retreat home though is the hot tub. Not only do you have comfortable space throughout the home, but you also have a nice large hot tub out back that is ideal for a relaxing evening.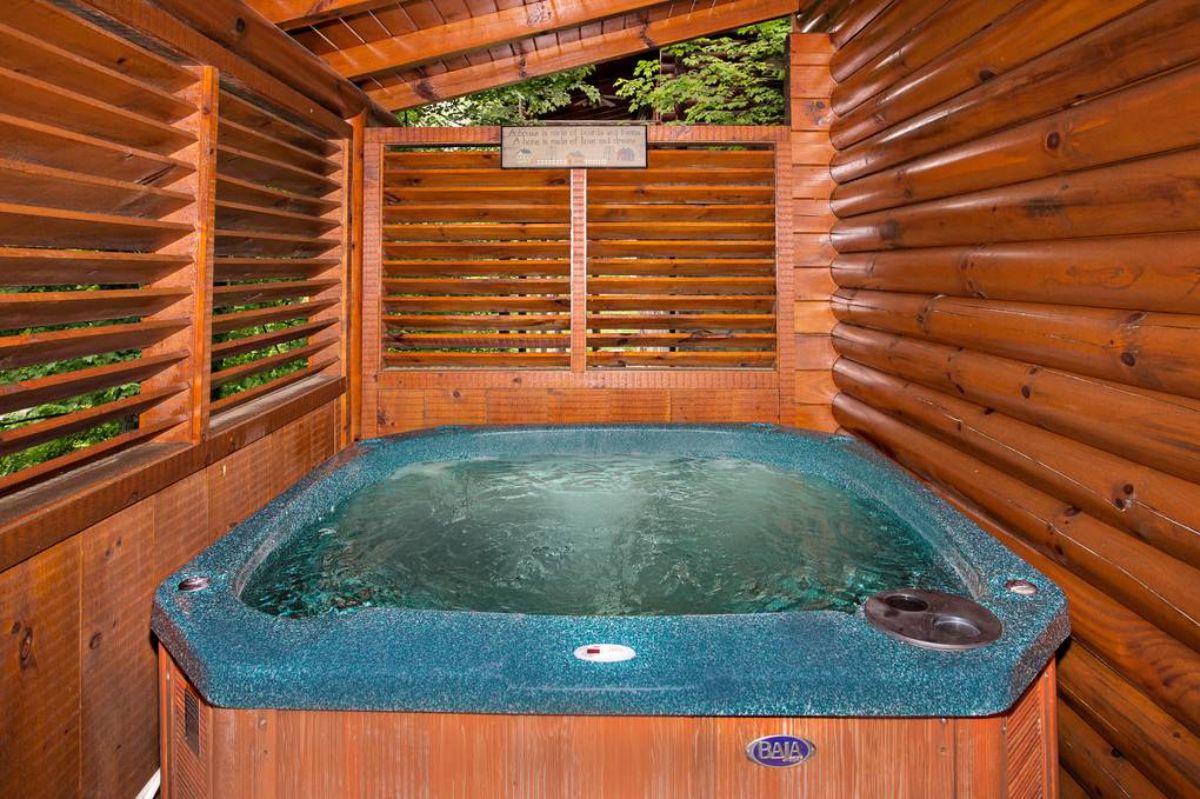 To book a stay at this stunning cabin, check out the full listing on the Timber Tops Luxury Cabins website. You can also see other listings on their Facebook page, Instagram profile, or even their YouTube channel. Make sure to let them know that Log Cabin Connection sent you their way.
More Log Cabin Kits and Tours