The Slayden is a gorgeous log cabin with a sprawling landscape, a detached garage, and covered porches just waiting for you to make it home!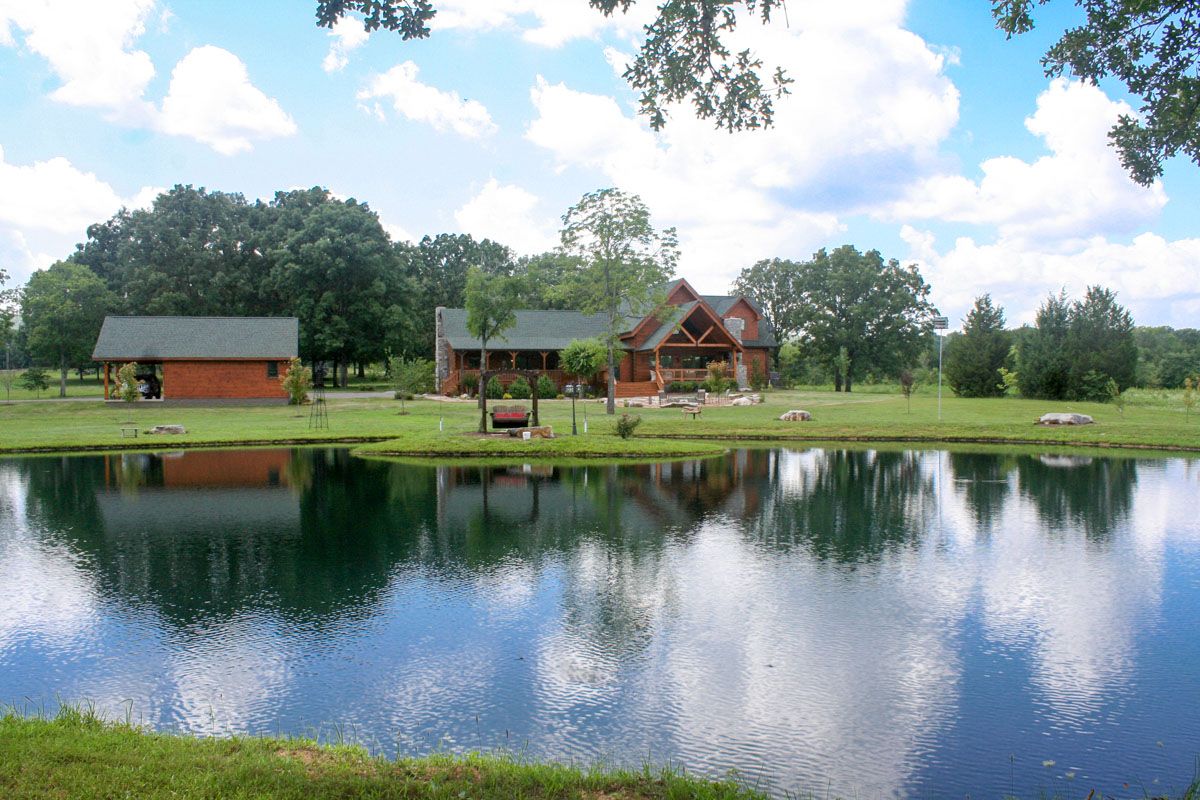 Log Cabin Size
This home comes with so much extra space for entertaining. With four porches, some covered and some not, as well as an open fire pit seating area and a covered gazebo, this property has plenty of room for you to create the perfect entertaining space.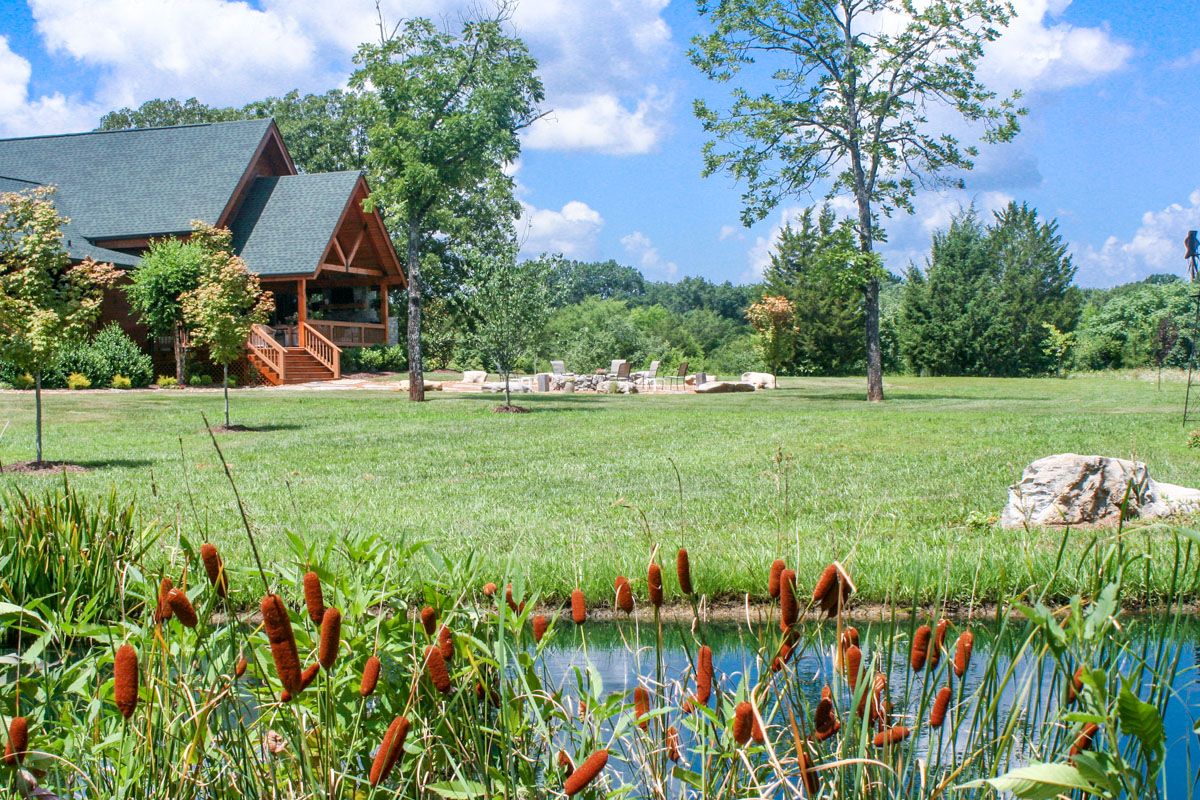 Stone chimneys are seen on both ends of the home. One in the great room and one in what looks like a second living space or bedroom. I can imagine cozy fires in the wintertime.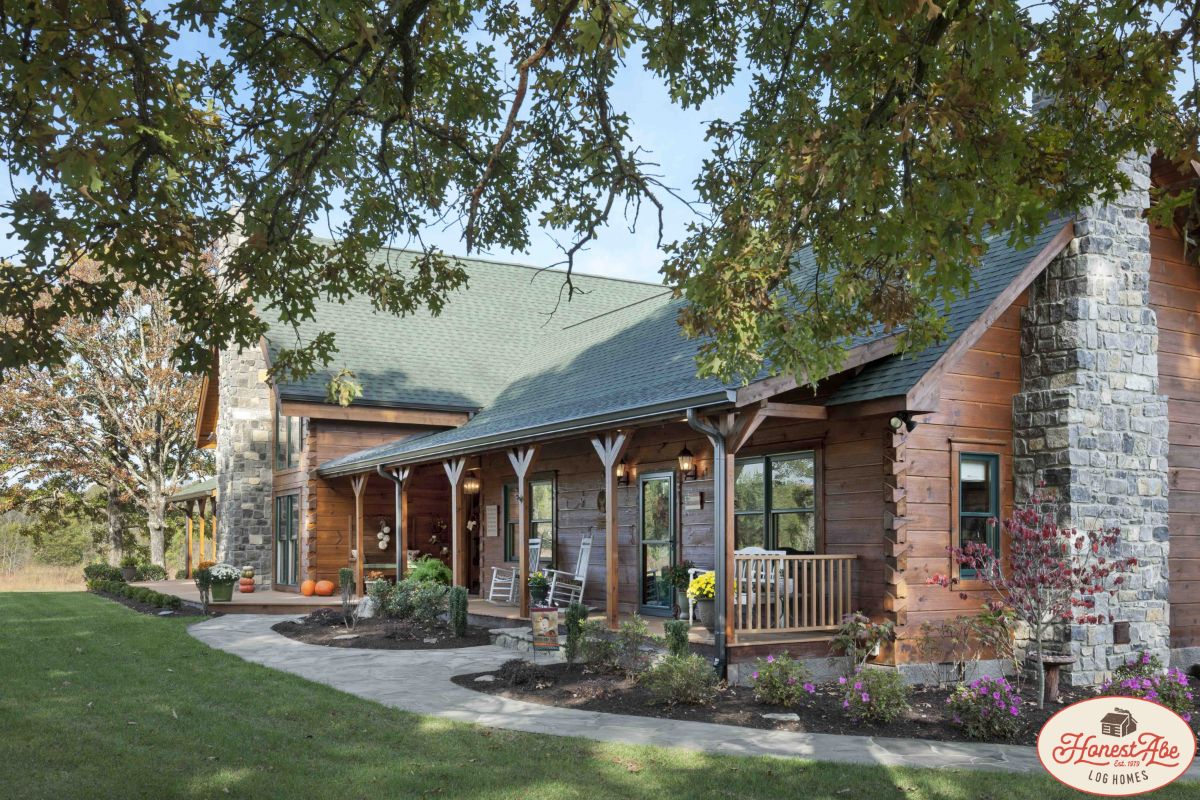 This detached garage is a great addition to the home with extra storage space and a unique rustic look. I love those garage doors!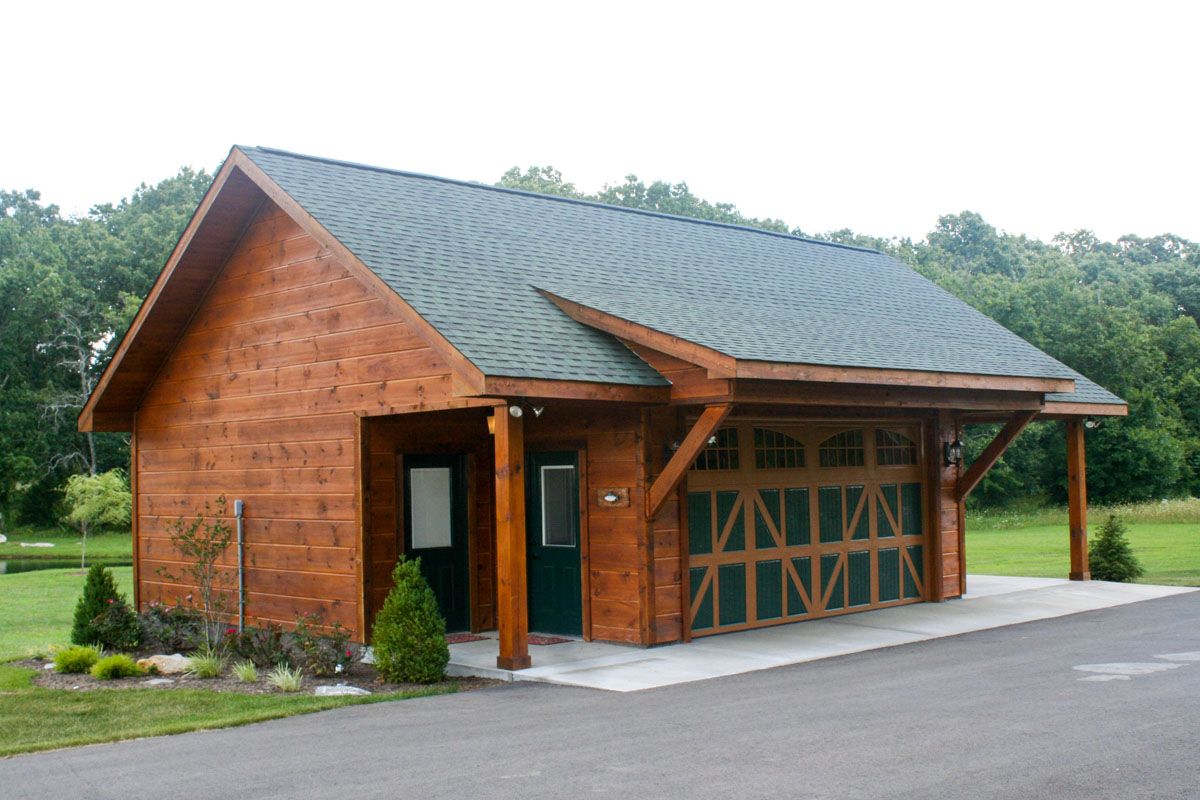 This gazebo is my favorite part of the property. Such a simple addition that anyone can add to their own land. It's ideal for those weekend barbecues with friends and family.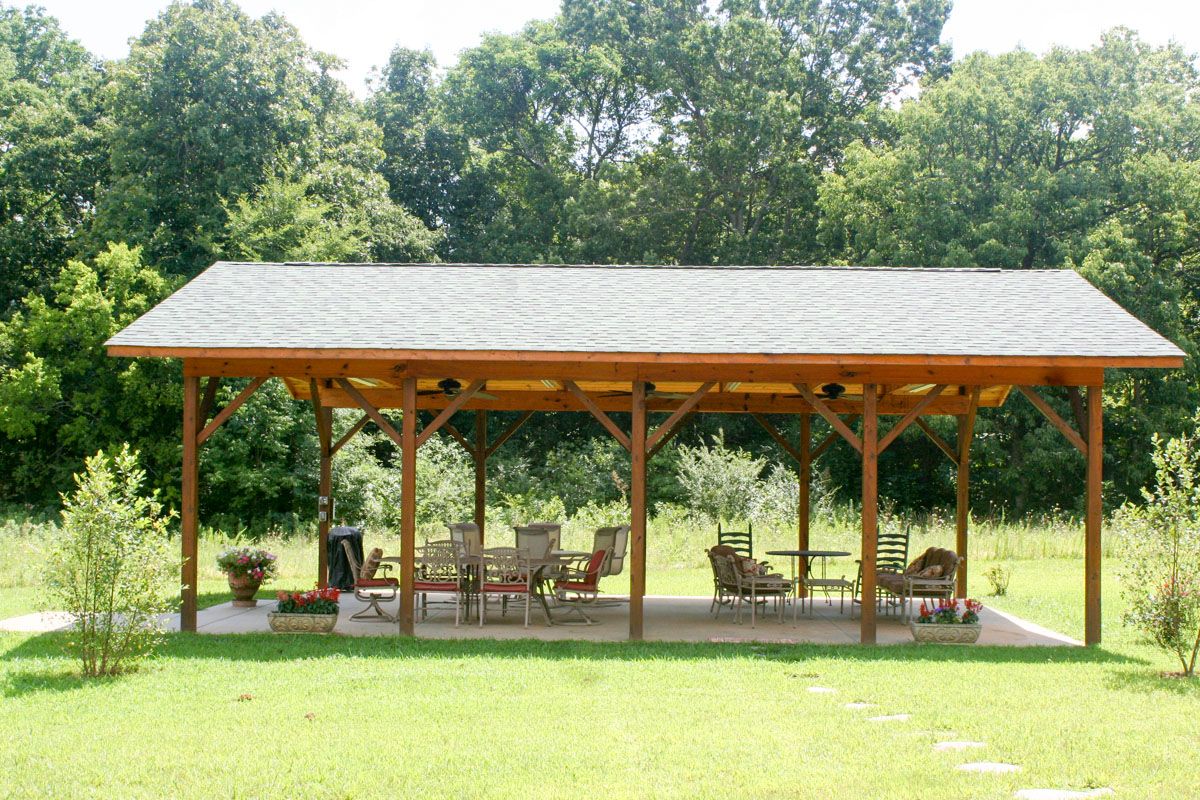 And on one of the porches, you have another table that is covered, with a smoker to the side on the open portion of the porch.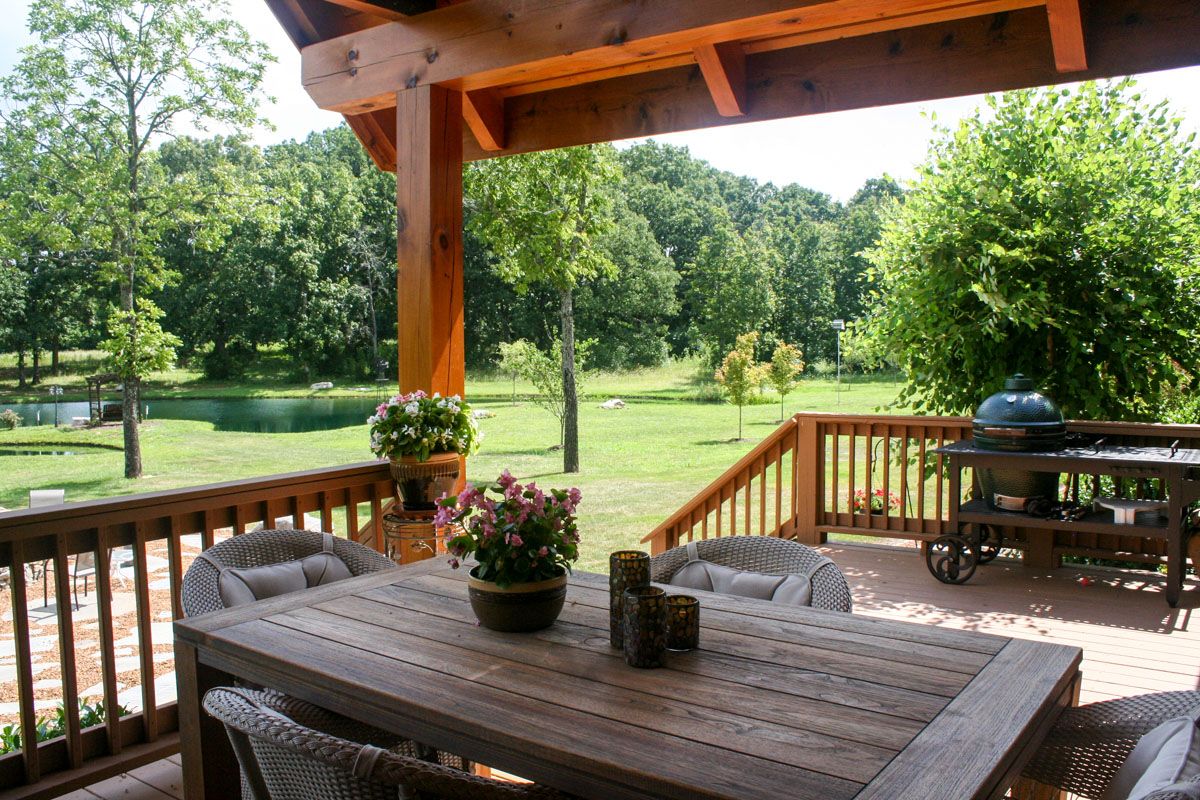 The stone fire pit just out back includes chairs and is just off the back side of the home. A great place for making S'mores or even just roasting a hot dog!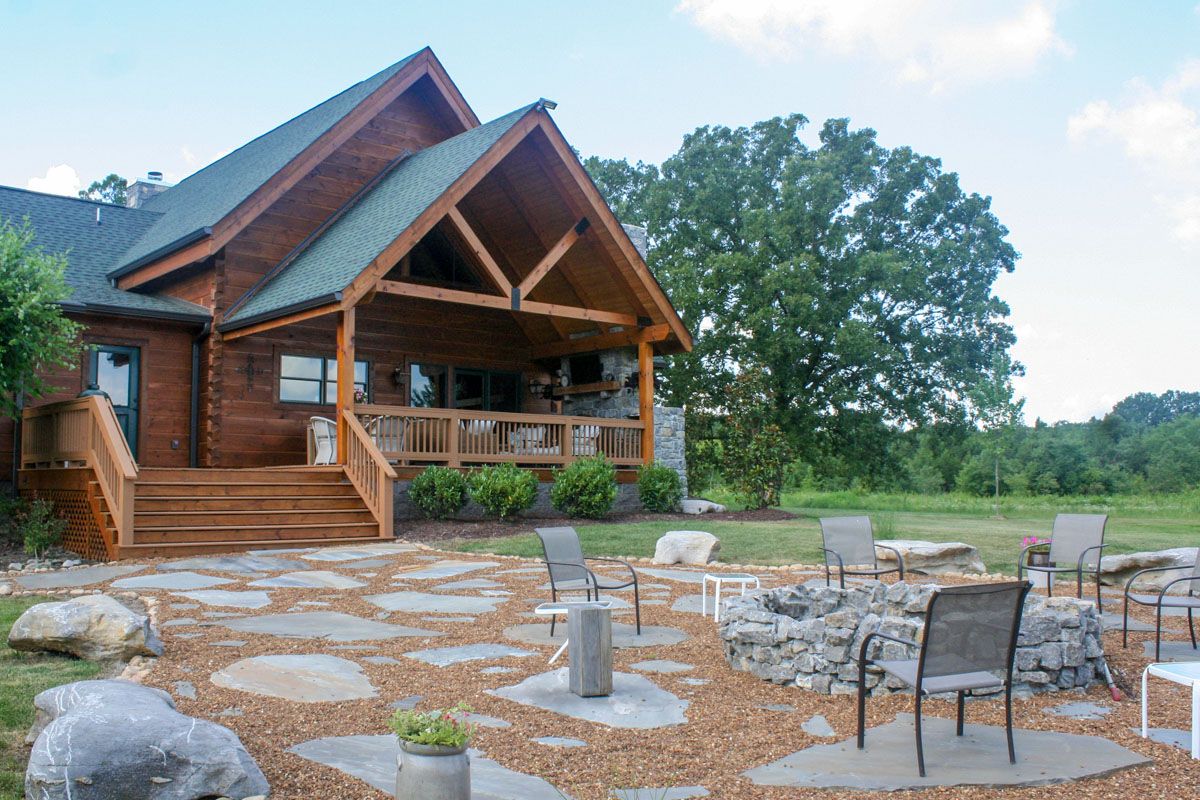 Of course, the front of the home also has a porch with space for a few chairs or a bench seat. This is a more formal porch, but still a lovely space to welcome guests.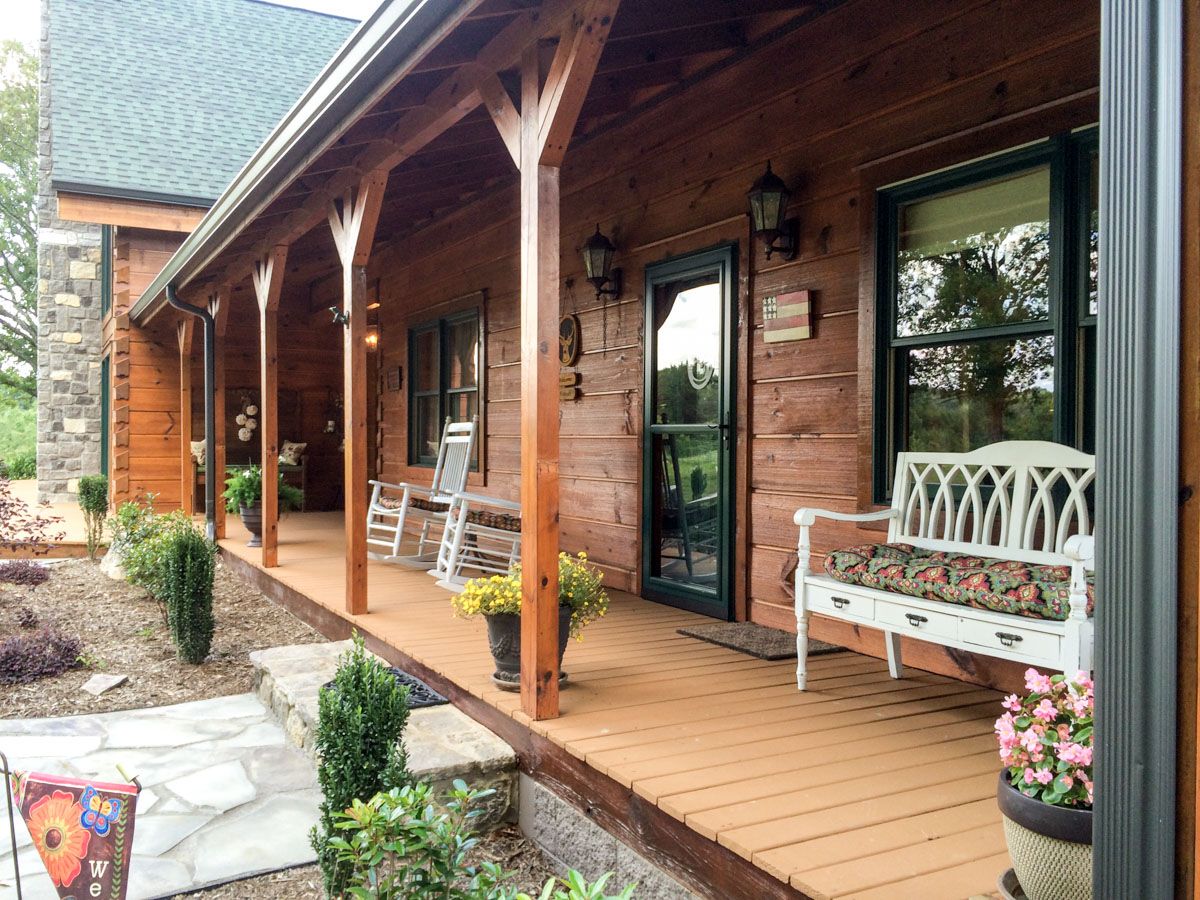 We haven't even looked inside the home and I have fallen in love with the beautiful spaces. I can just imagine rocking here with a glass of tea or a mint julep in the summer months.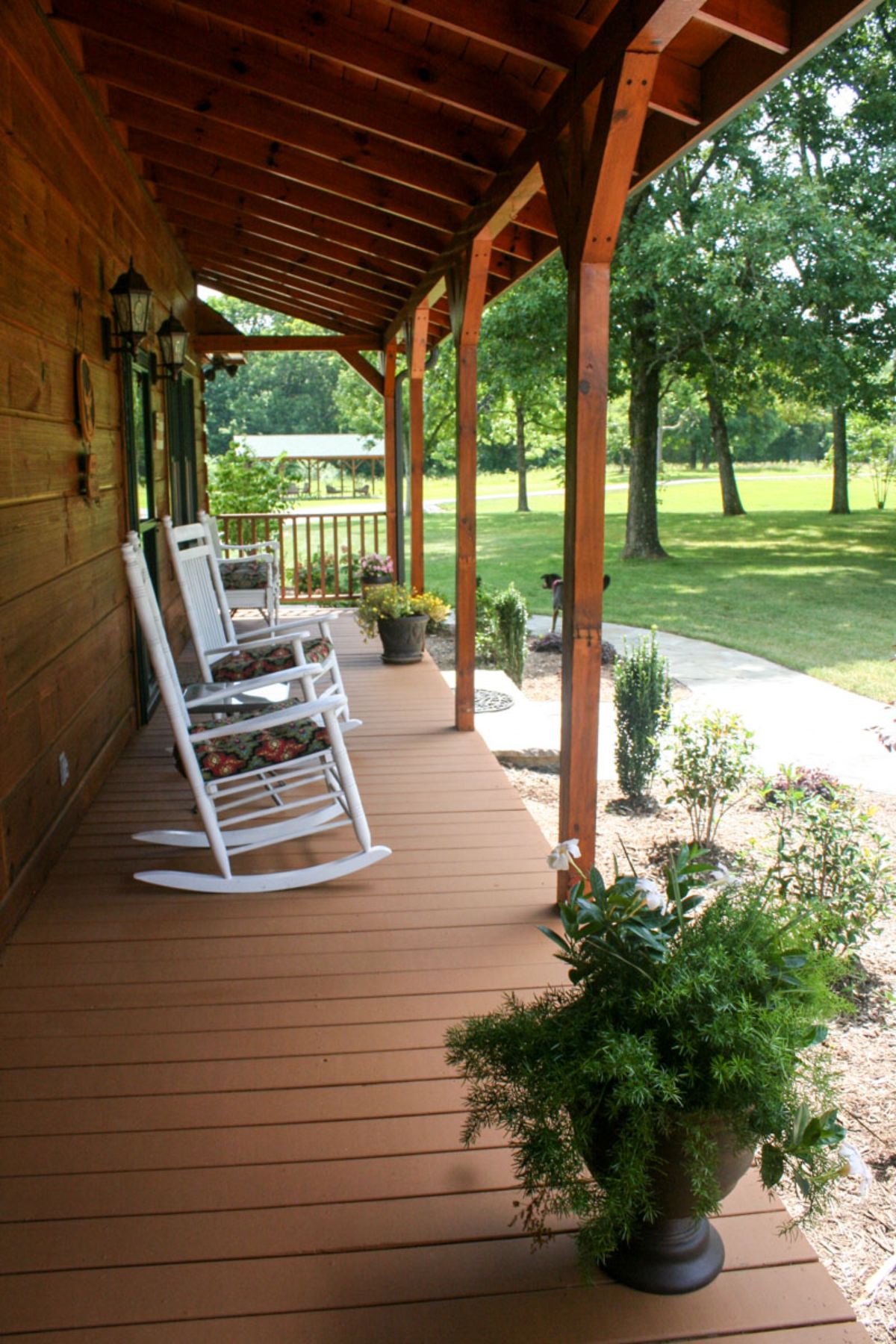 In the great room of the home, cozy seating space is situated with a fireplace on one side and the kitchen in the background. I love how comfortable they have made this home. It's so rustic but has all of the modern elements you want.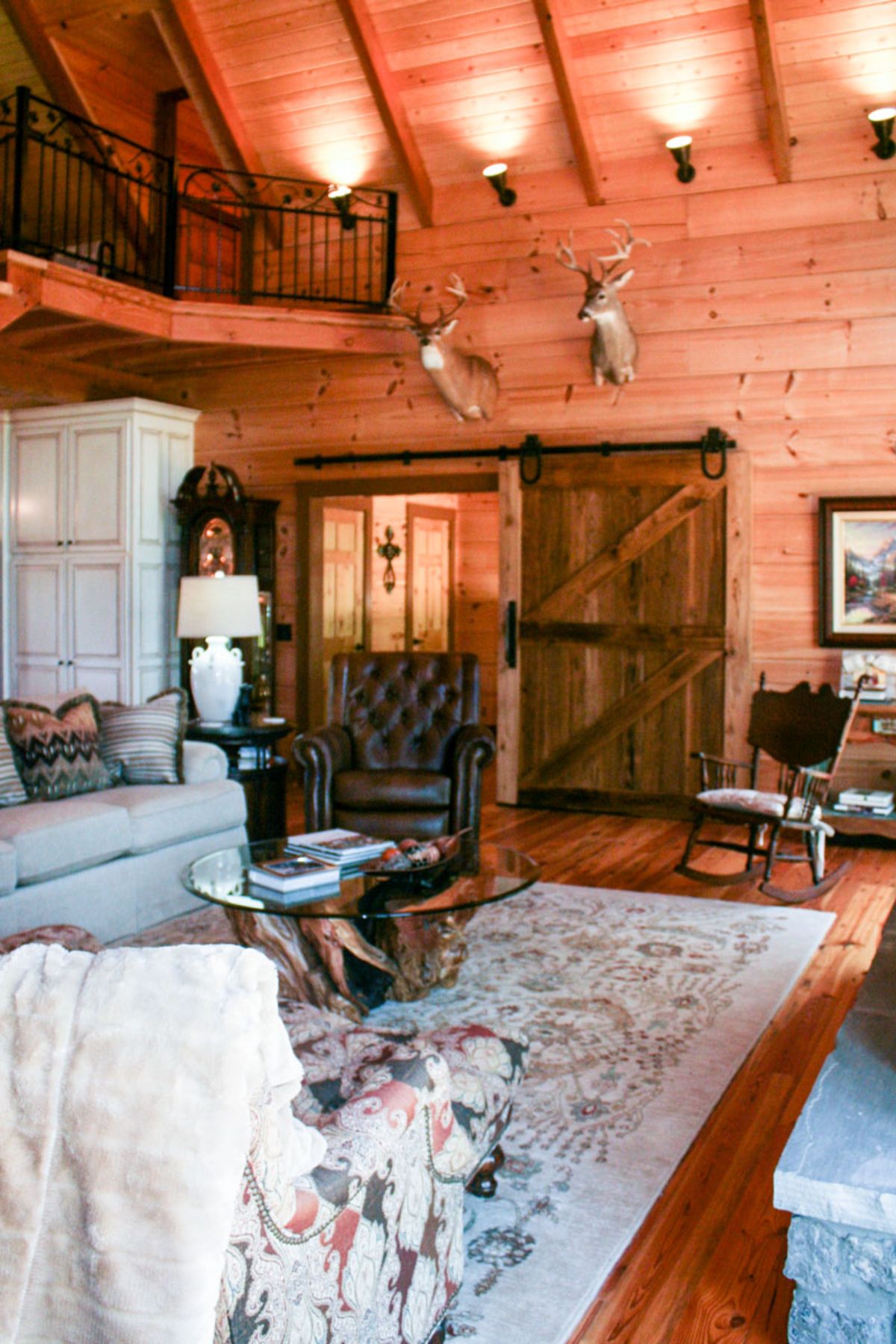 They even have added things like this candle chandelier that gives the rustic look while also lighting the room.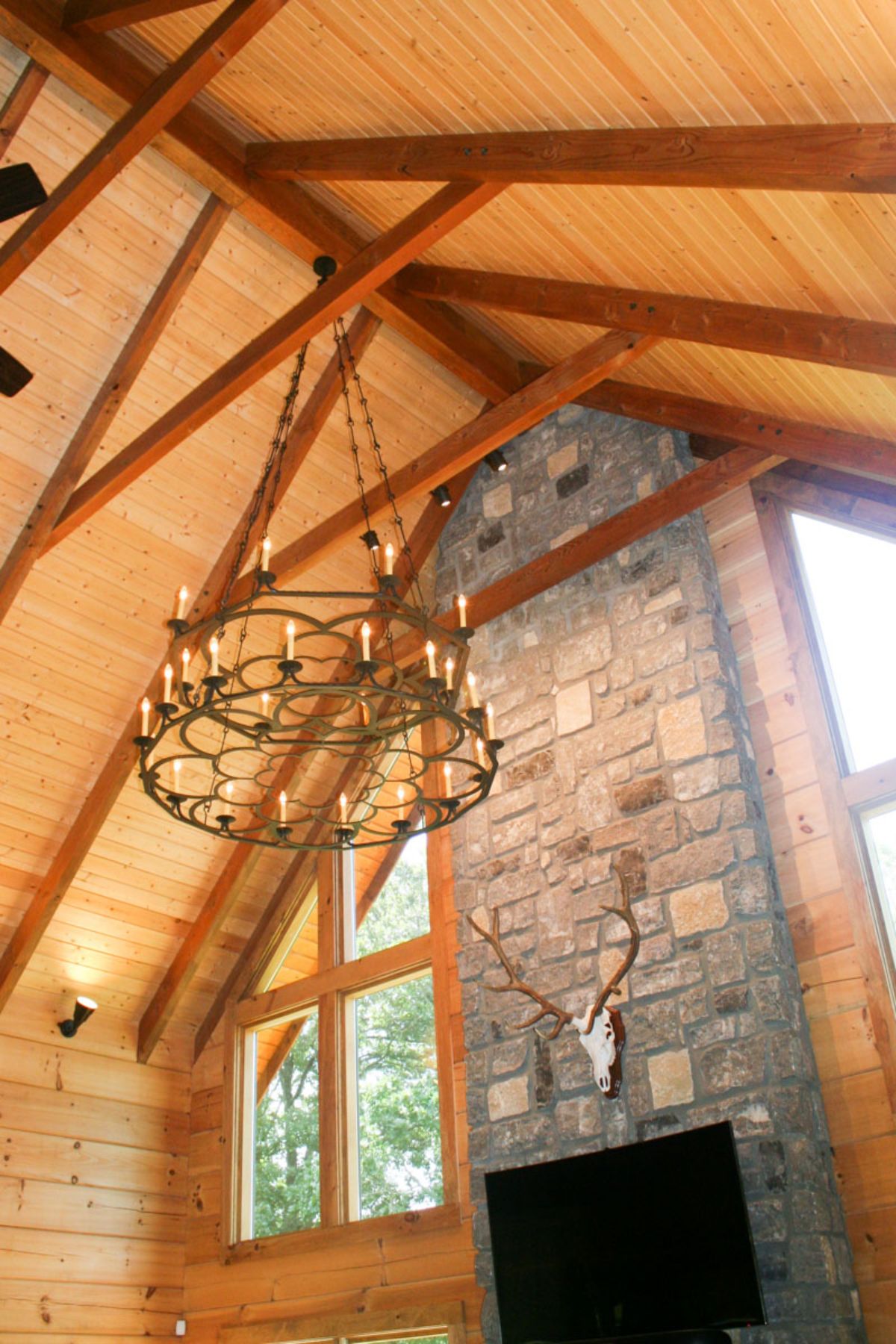 Of course, I am in love with this kitchen and dining room layout. The kitchen opens up onto one of the four porches with a fireplace outside for cozy relaxation.
Inside, the dining room easily seats 10 with an additional 4 to 6 stools fitting around the island bar in the kitchen. When I say this home is built for entertaining, this is just part of the proof.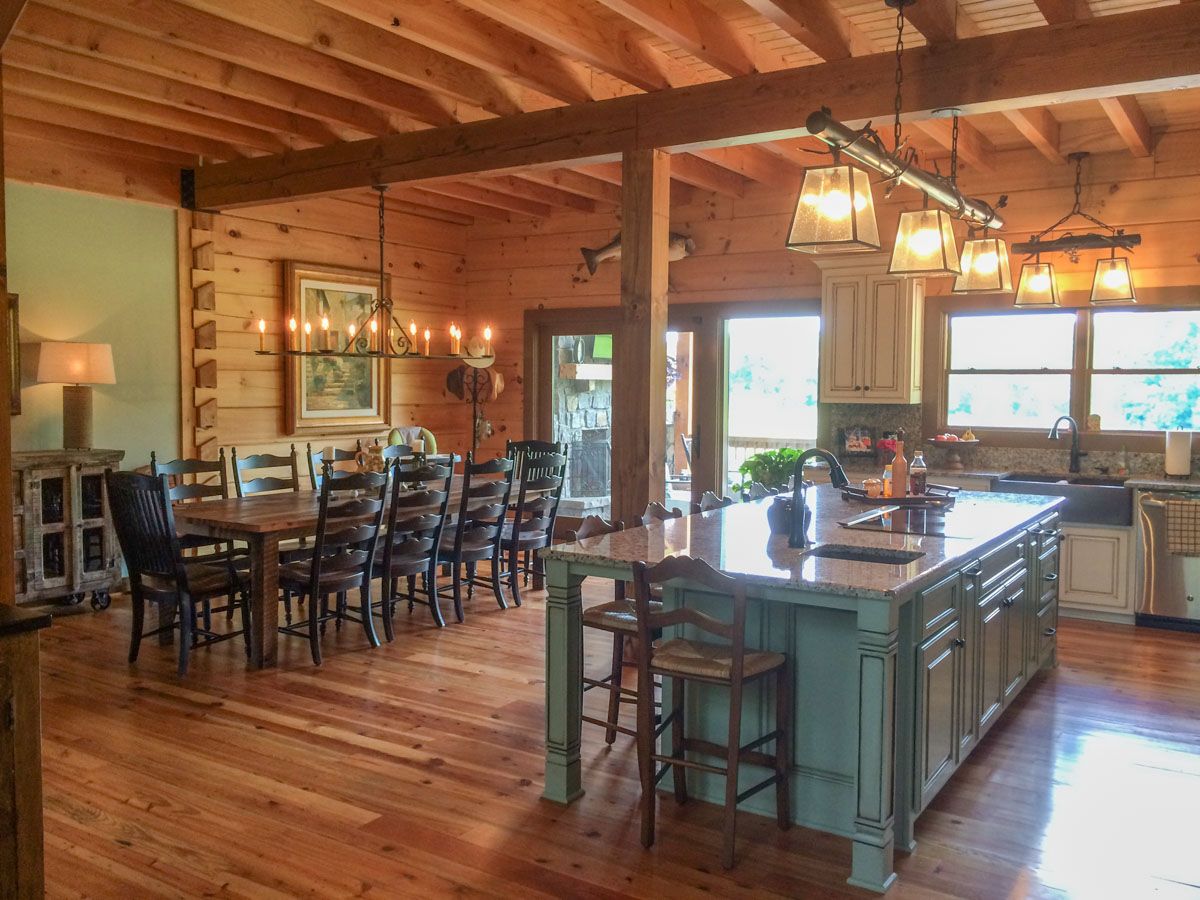 This kitchen is a spectacular fusion of modern and rustic styles. With stainless steel appliances and these beautiful white-washed cabinets, this kitchen is just waiting for you to make family meals. I especially love the glass panels on the front of cabinets here.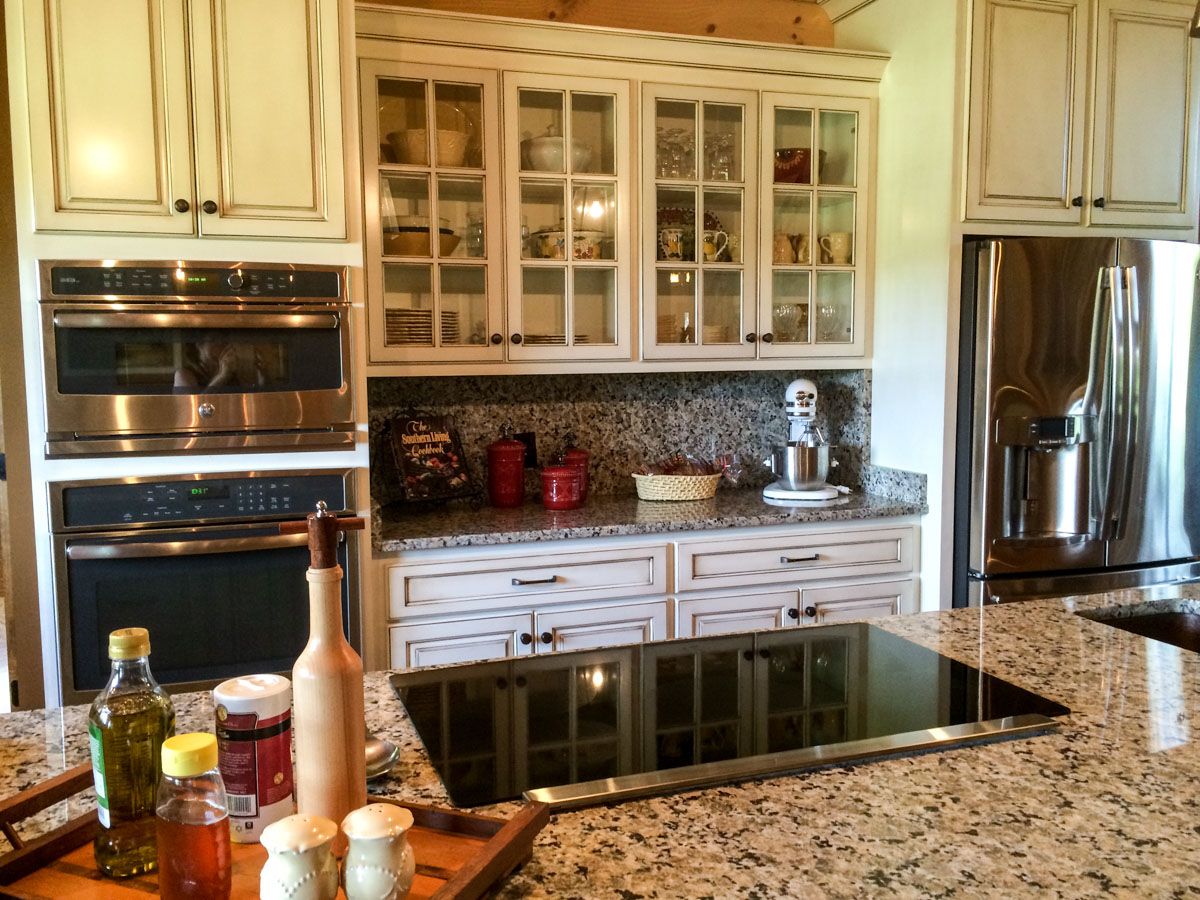 Of course, a farmhouse sink under the window is the perfect addition to the space.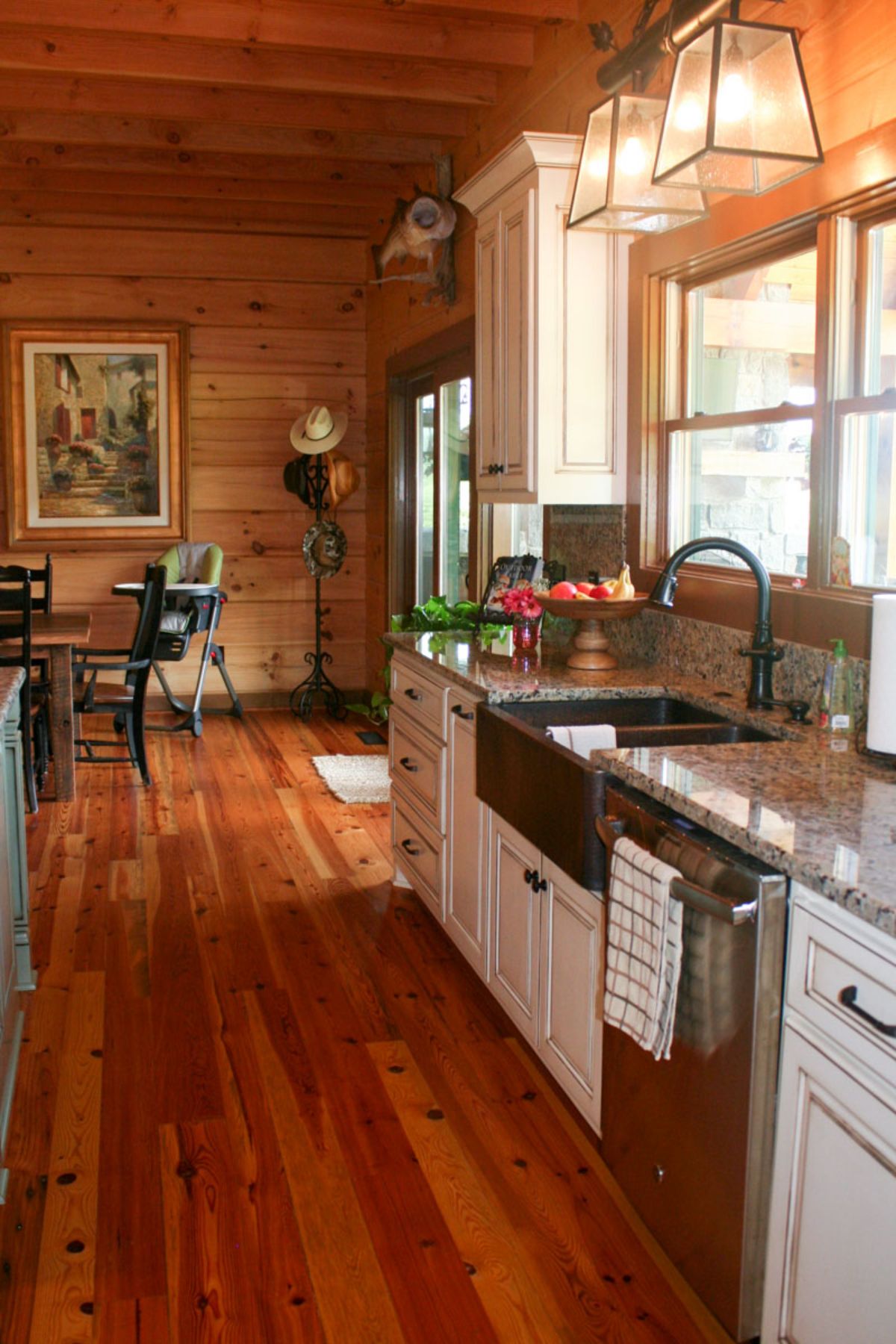 There is even a main floor laundry room with tons of cabinets and racks for clothing and cleaning supplies. I love the road above the cabinets for hanging items fresh from the dryer.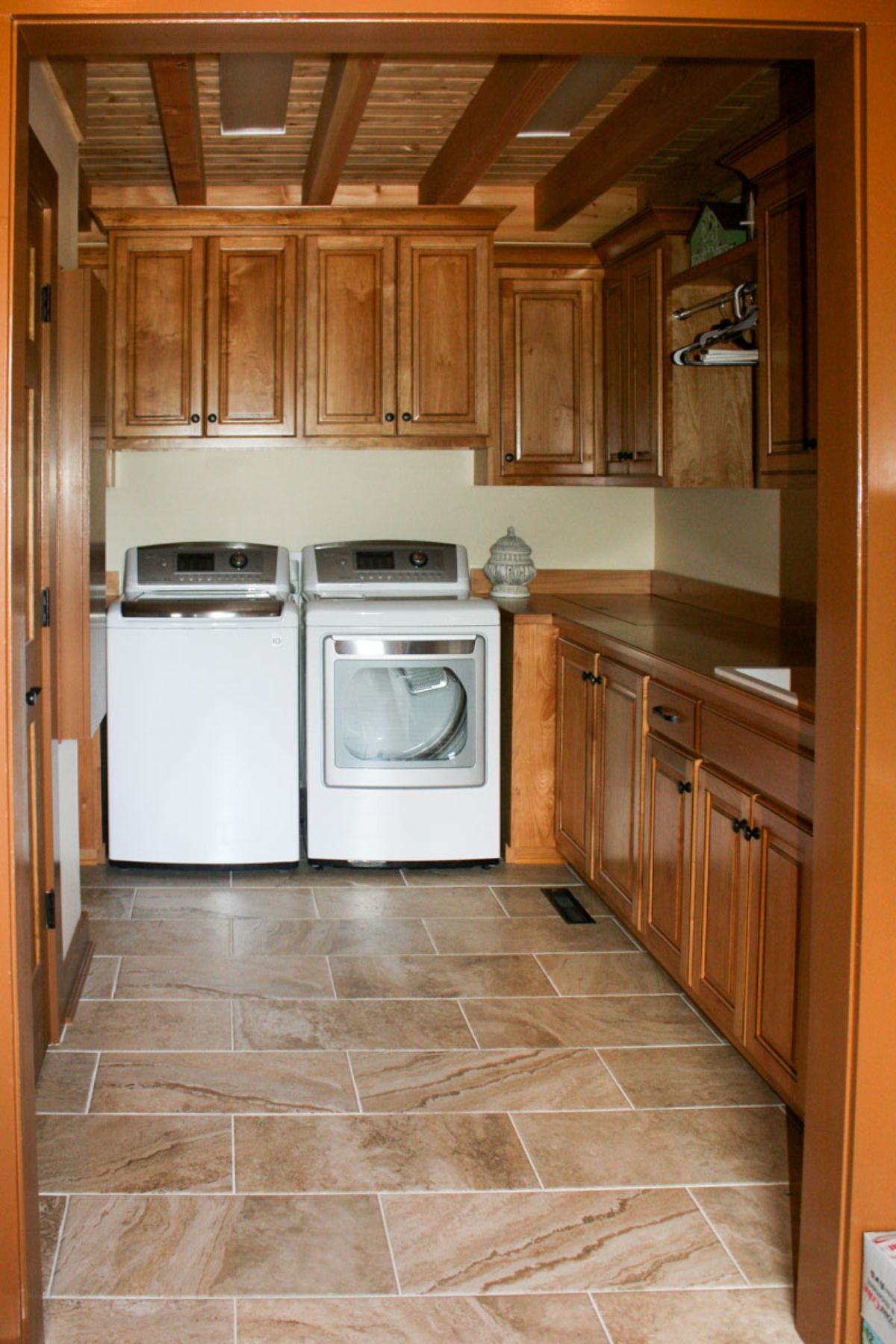 While this is just one of the bedrooms, the whole home has this same beautiful style. It includes plenty of room for beds, a cozy chair, and beautiful views out the windows.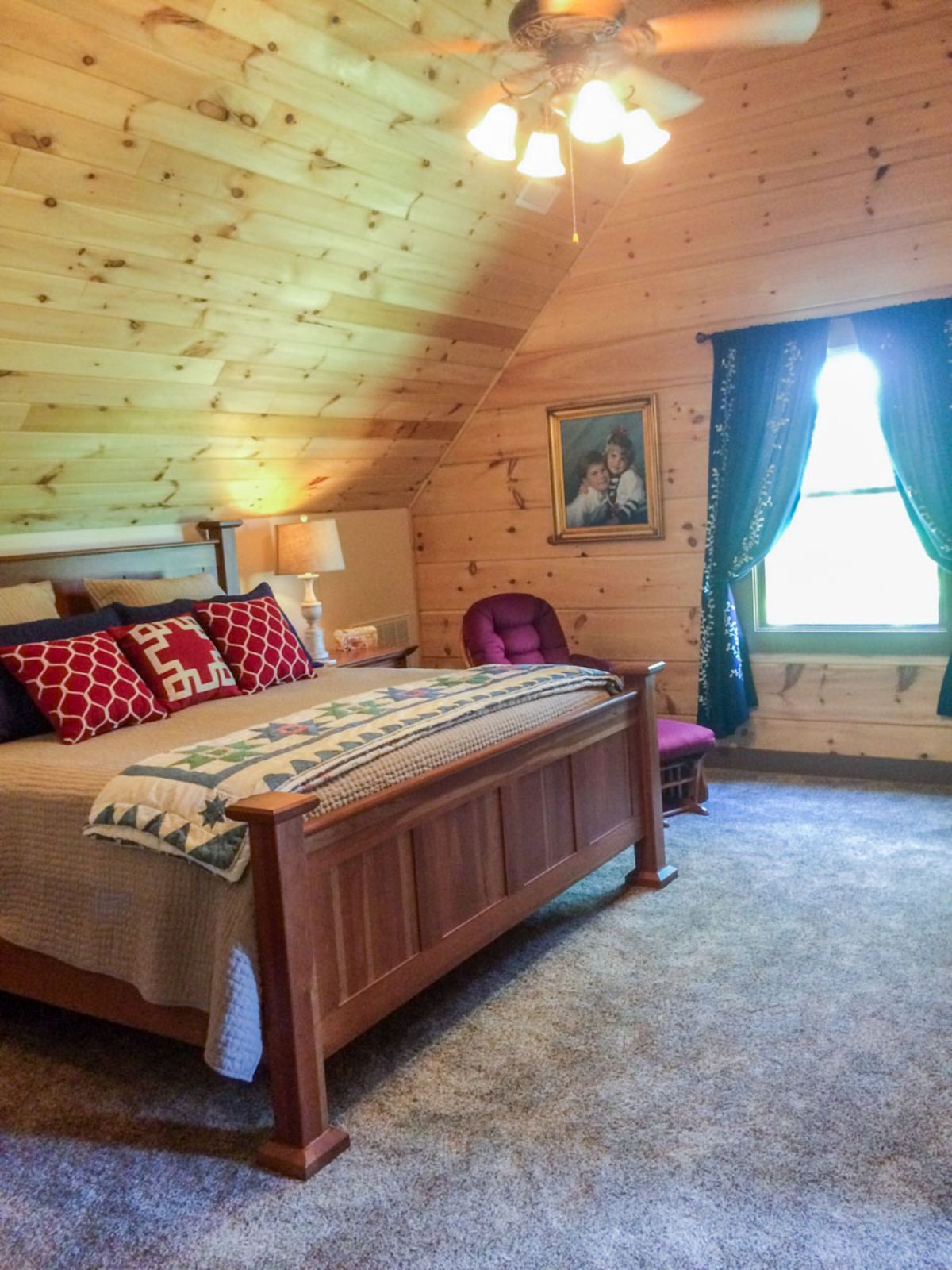 The master bathroom, however, is a wonderful addition to the home with this gorgeous soaking tub for relaxing.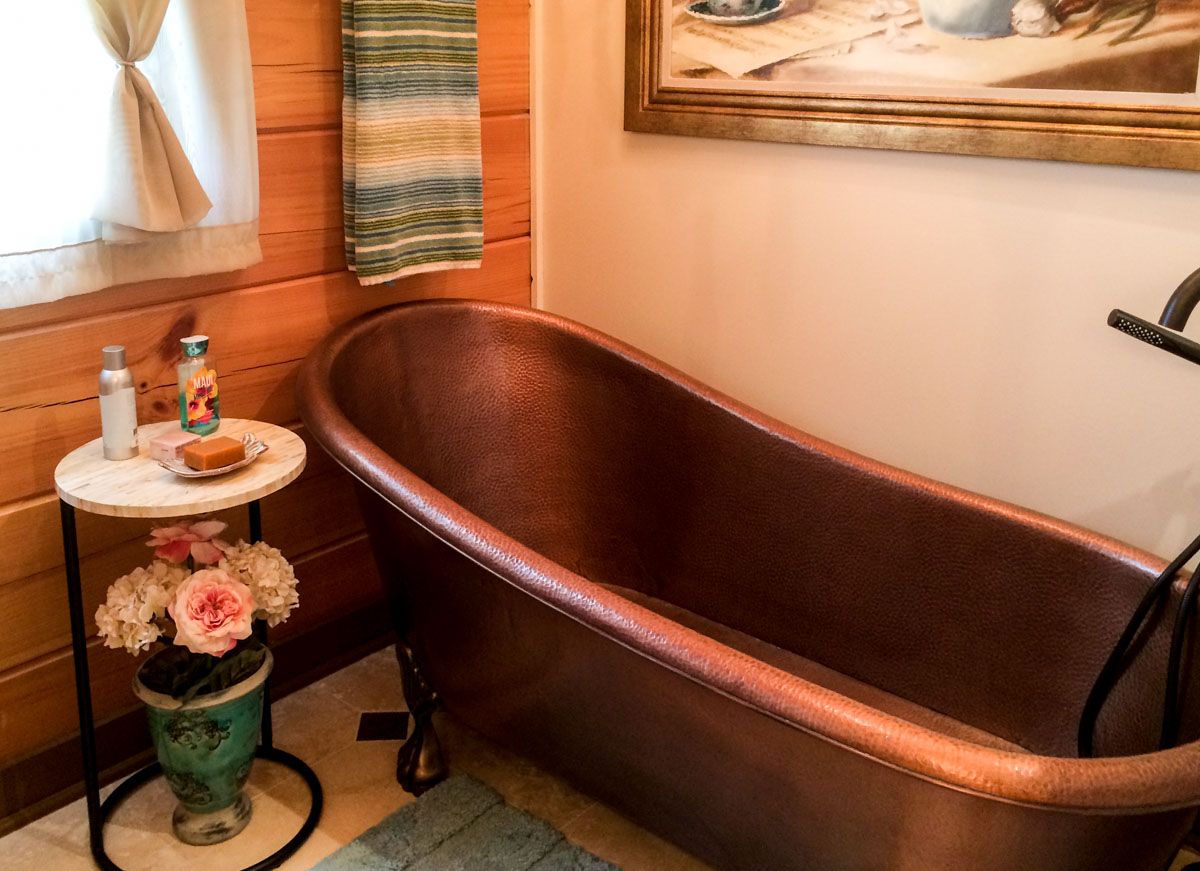 And around the corner, this tiled shower is a great addition to the bathroom. I love that it has a half wall and glass enclosure. Beautiful and functional while being easy to clean!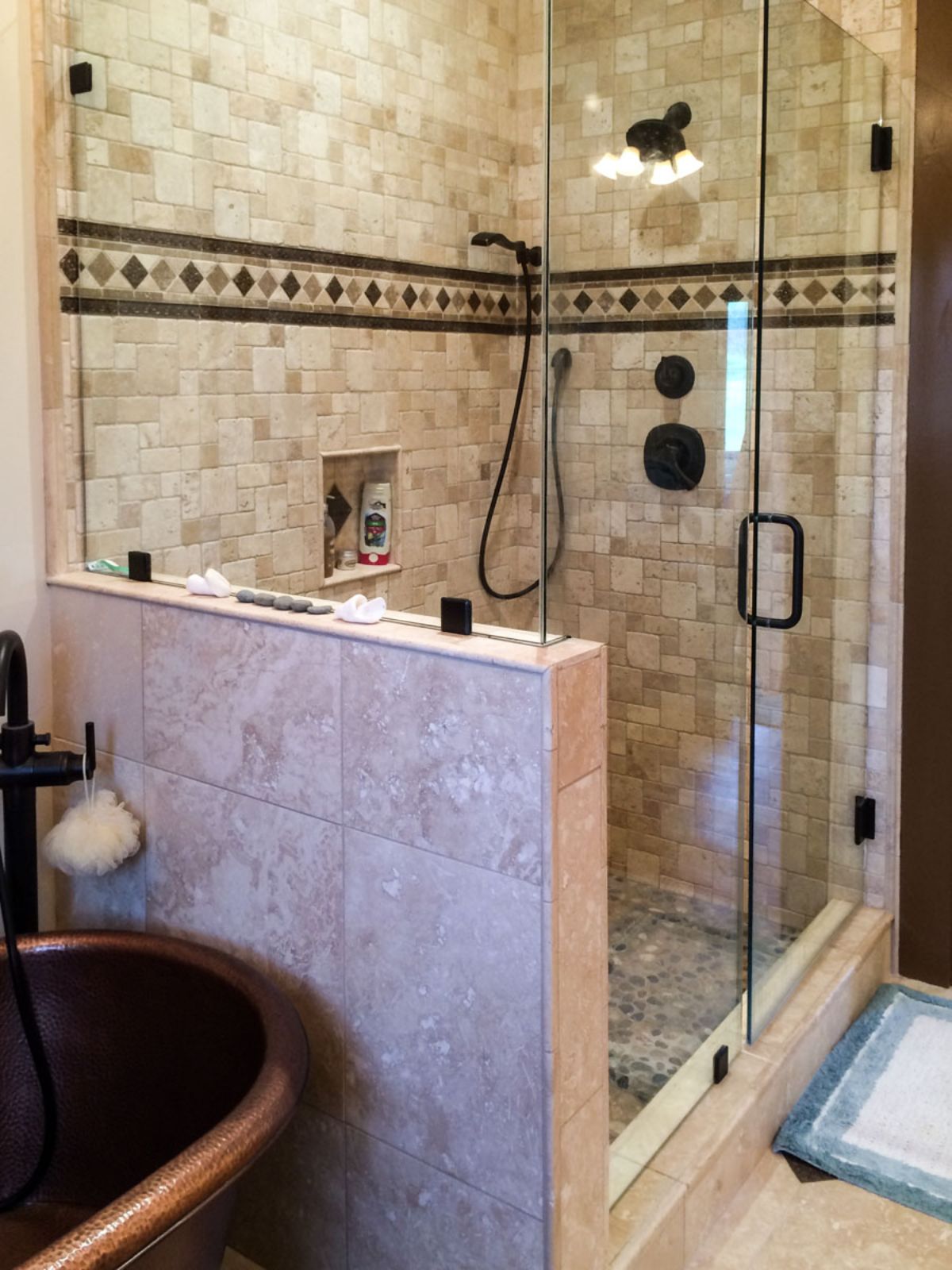 For more information about this home, check out the Honest Abe Log Homes website. You can also follow them on Instagram, Facebook, and YouTube for daily updates. Make sure that you tell them Log Cabin Connection sent you their way.
More Log Cabin Kits and Tours