When I think of log cabins, I almost always go back to my first viewing of Little House on the Prairie. This is the image that is in my head, the dark wood, white chinking, and rolling grassy hills. While this home is a bit different, and definitely a modern log cabin, it just brought that feeling of comfort.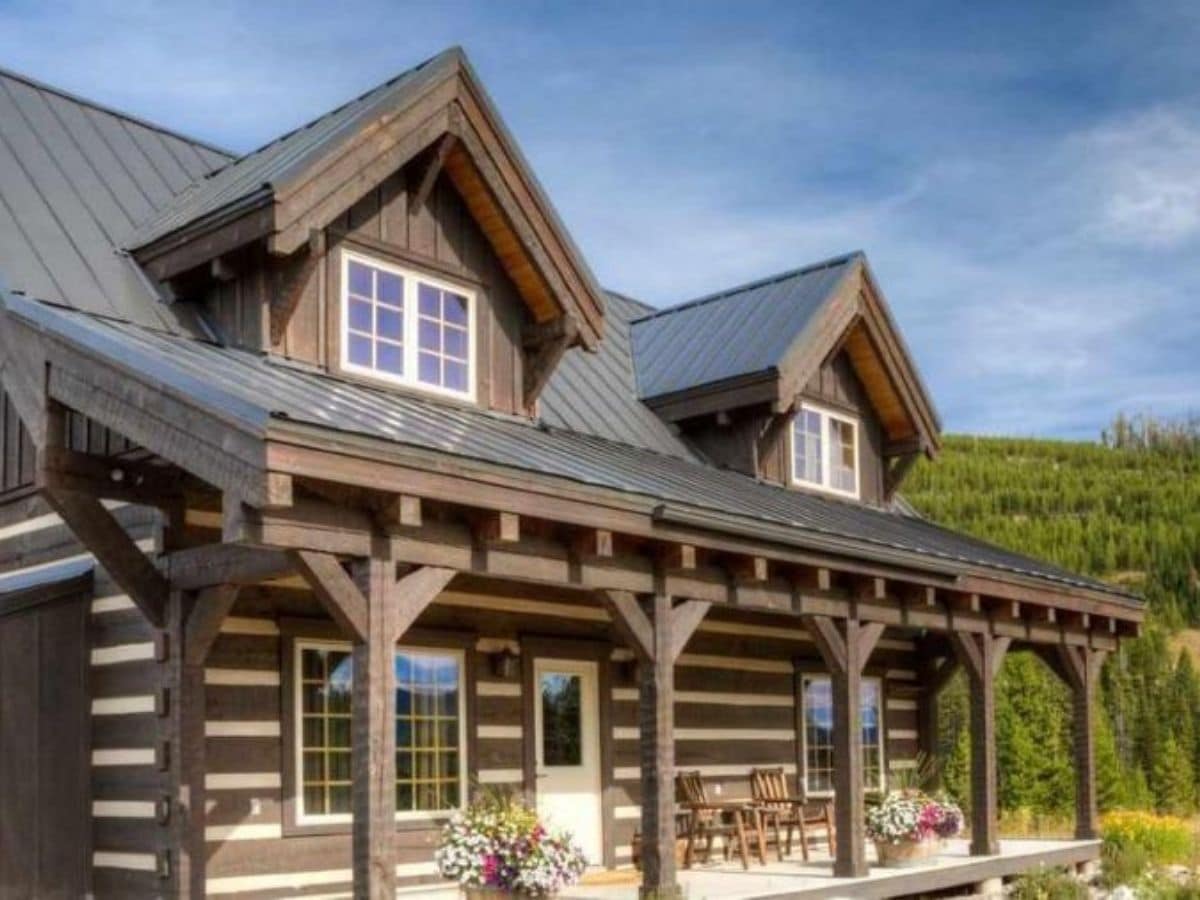 Log Cabin Size
7,672 square feet
8 bedrooms
8 full bathrooms
This truly gorgeous home was built in 2001 with a rustic style that includes all modern elements throughout. It sits on 25 acres with absolutely breathtaking views from every window.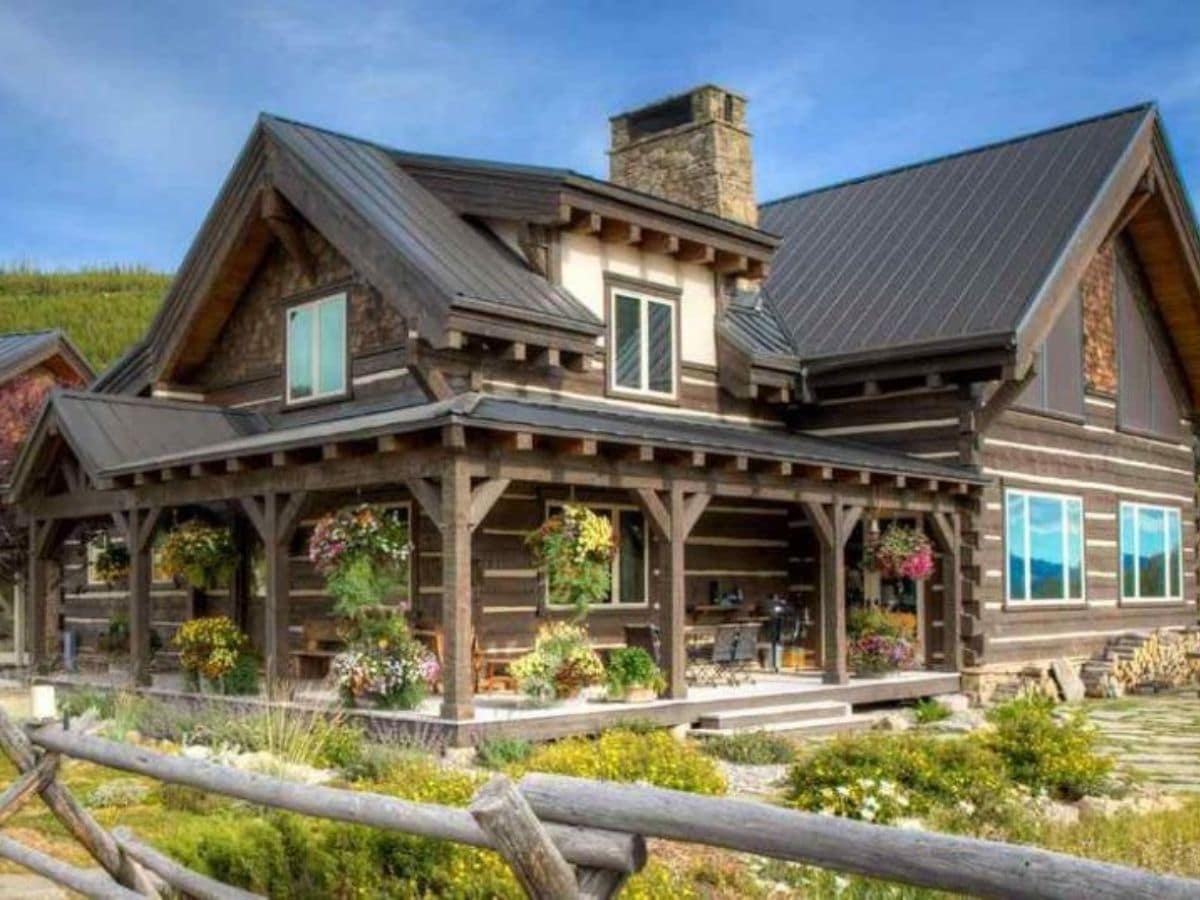 Porches are always a welcome sight on log homes, and this one is no different. It wraps around most of the home and includes beams that are ideal for hanging plants and tons of room for benches and chairs for relaxation.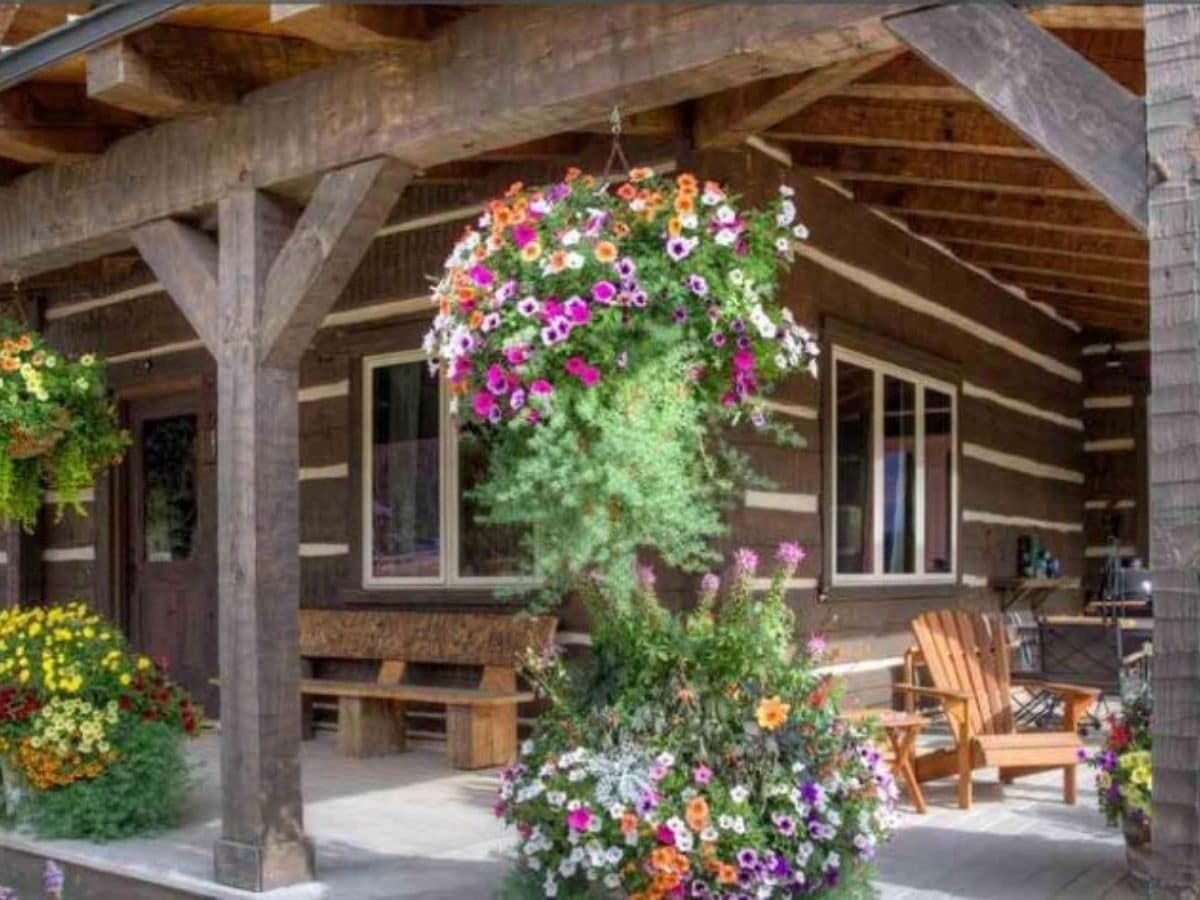 Inside the Camp Arrowhead log cabin, you are given many cozy seating spaces, dining nooks, and gorgeous views. The layout is welcoming with a second floor that includes bedrooms and a large loft that overlooks the rest of the home.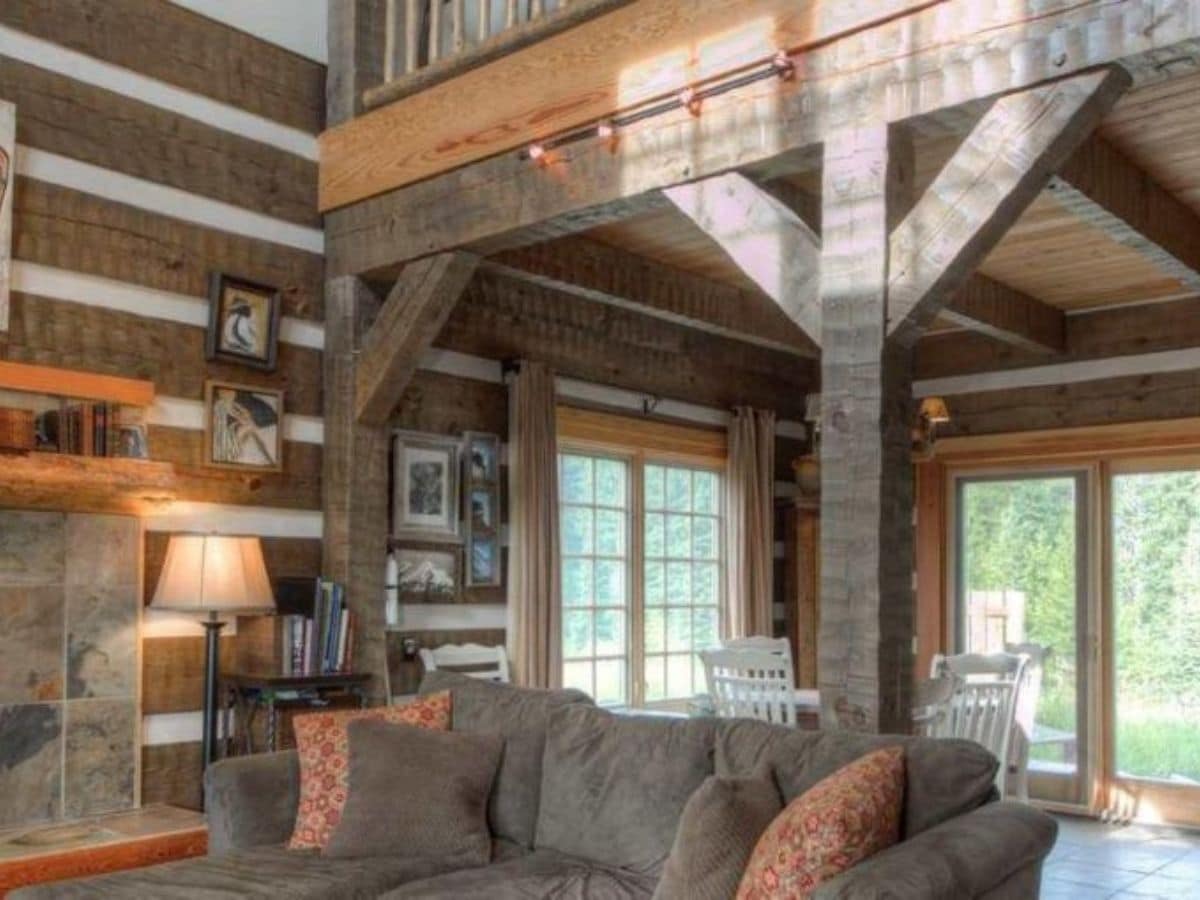 A stone fireplace is a given in a log cabin, and this one has a beautiful log mantle with a bit of the outdoors brought in. I may not be a fan of the mounted animals, but it is definitely a common option in cabins and fits this theme nicely.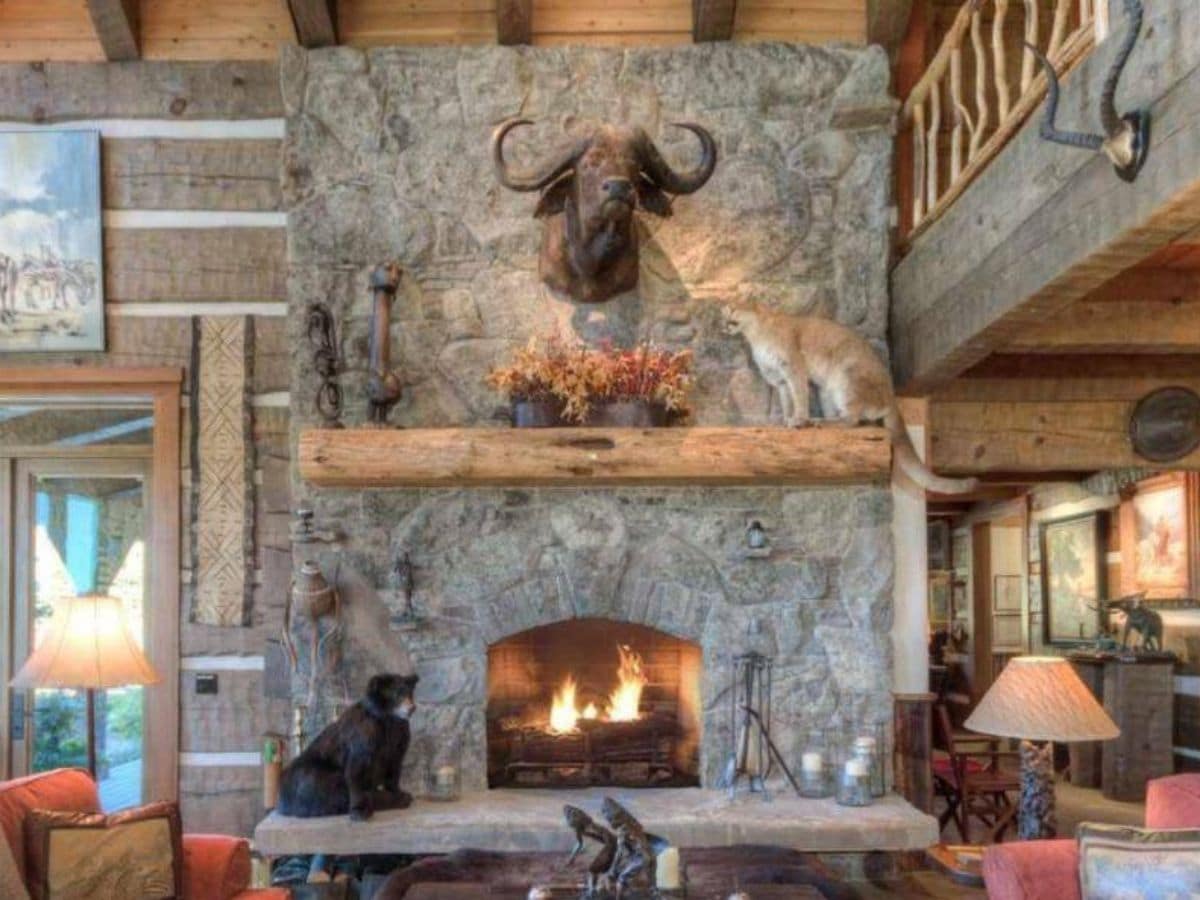 There are multiple nooks in this home to create a space for lounging and entertaining. With two seating areas, one with a fireplace and one without, you can enjoy a reading nook, watching television, or just lounging with friends and family. Plus dining tables, islands, and bars so you can create the ultimate oasis to spend time with your family.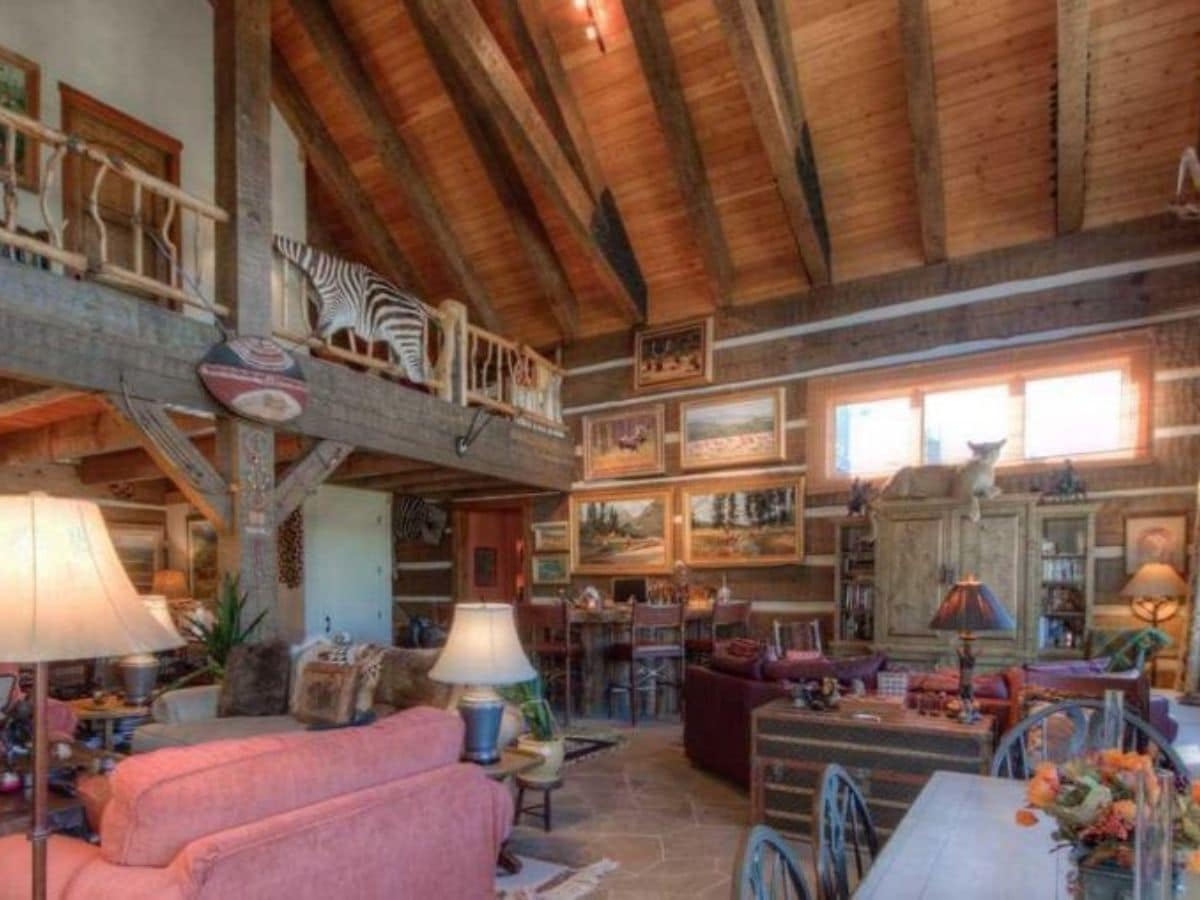 I love this look out the back of the home with French doors off the side out to one of the porches and windows all along the wall of this great room.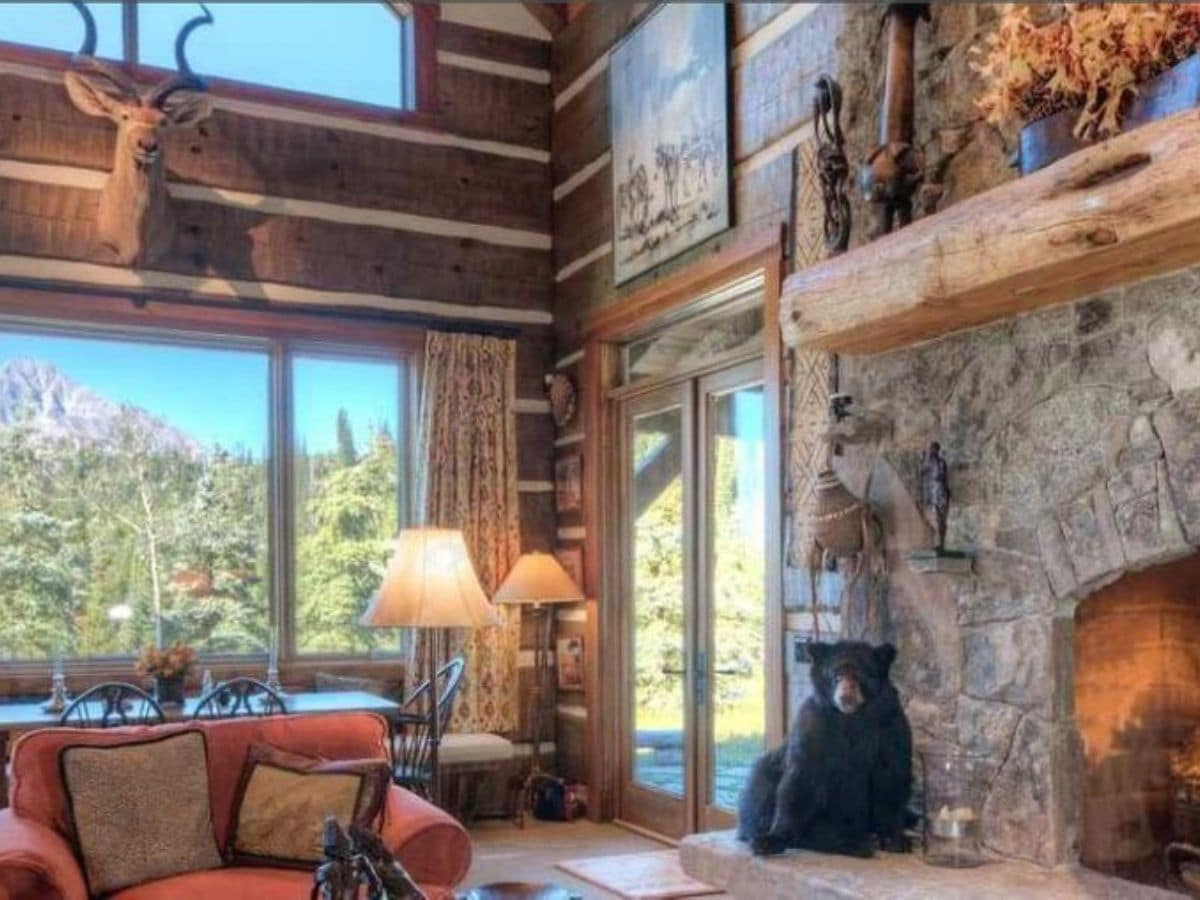 A round table with a lazy Susan in the middle is a brilliant idea for serving guests. And in the corner of this image to the right, you can see a large map of the United States against the wall. How unique?!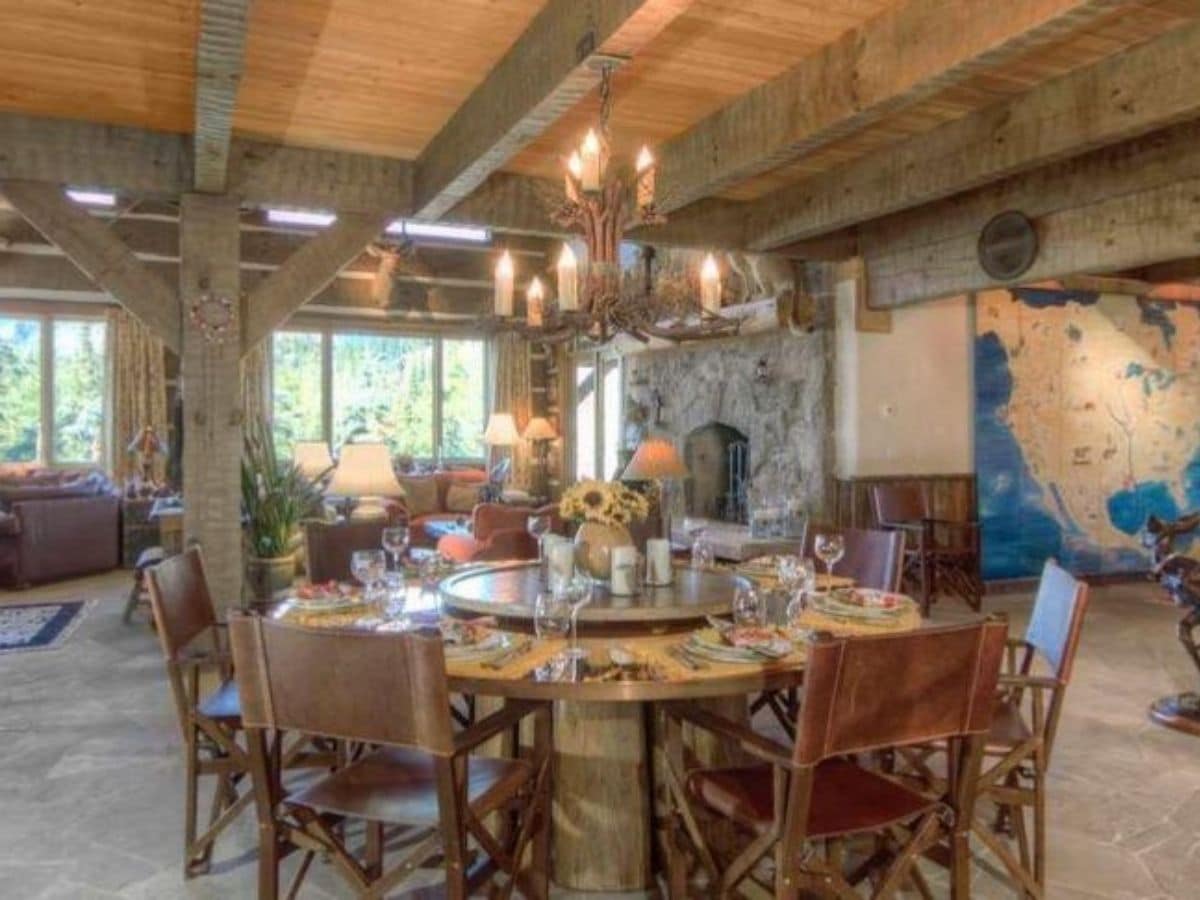 The kitchen is all modern with light wood cabinets, white appliances, and tons of windows and doors for natural light.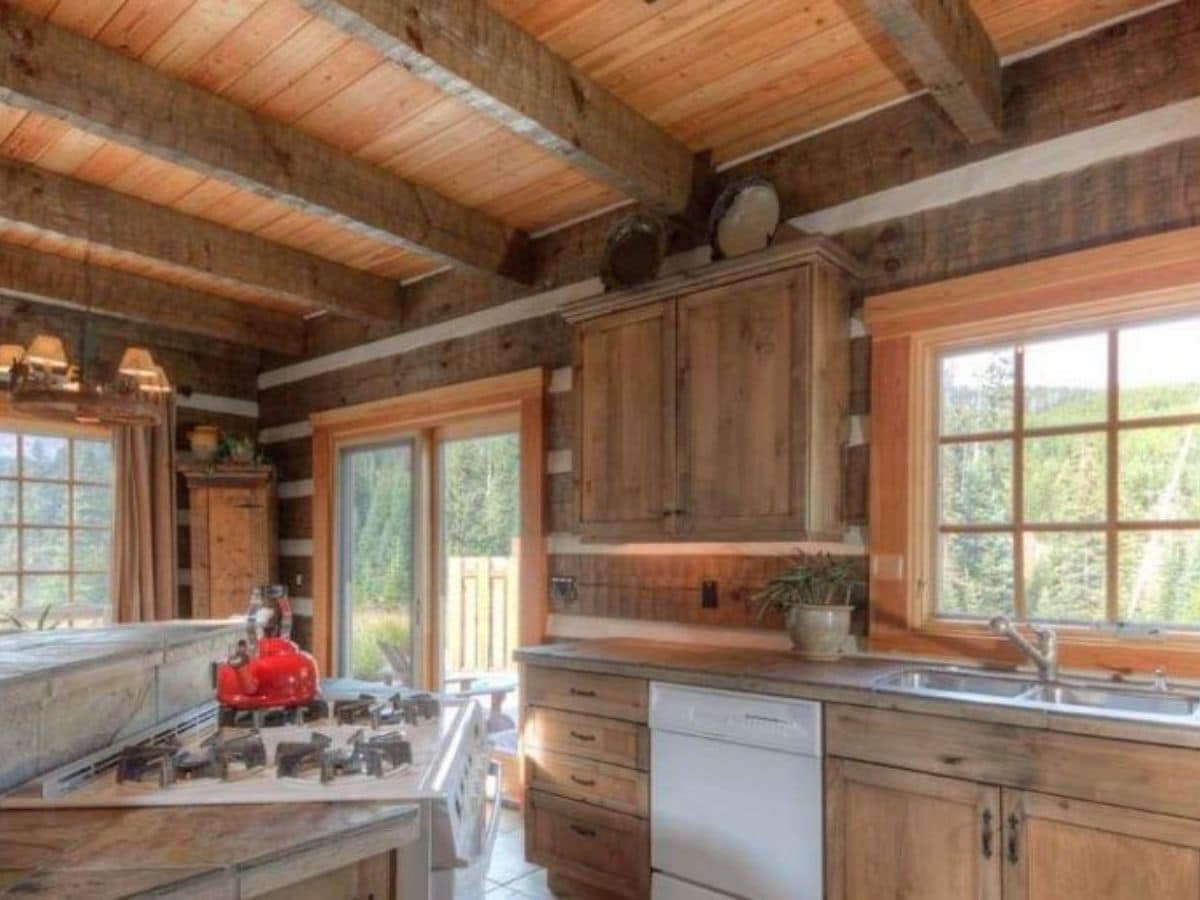 And this island - it's stunning! Nice and large with storage cabinets and drawers on all sides and the sink in the middle, it's a great addition to any home. Plus, the wall has a refrigerator that easily matches the cabinets. Such a custom look!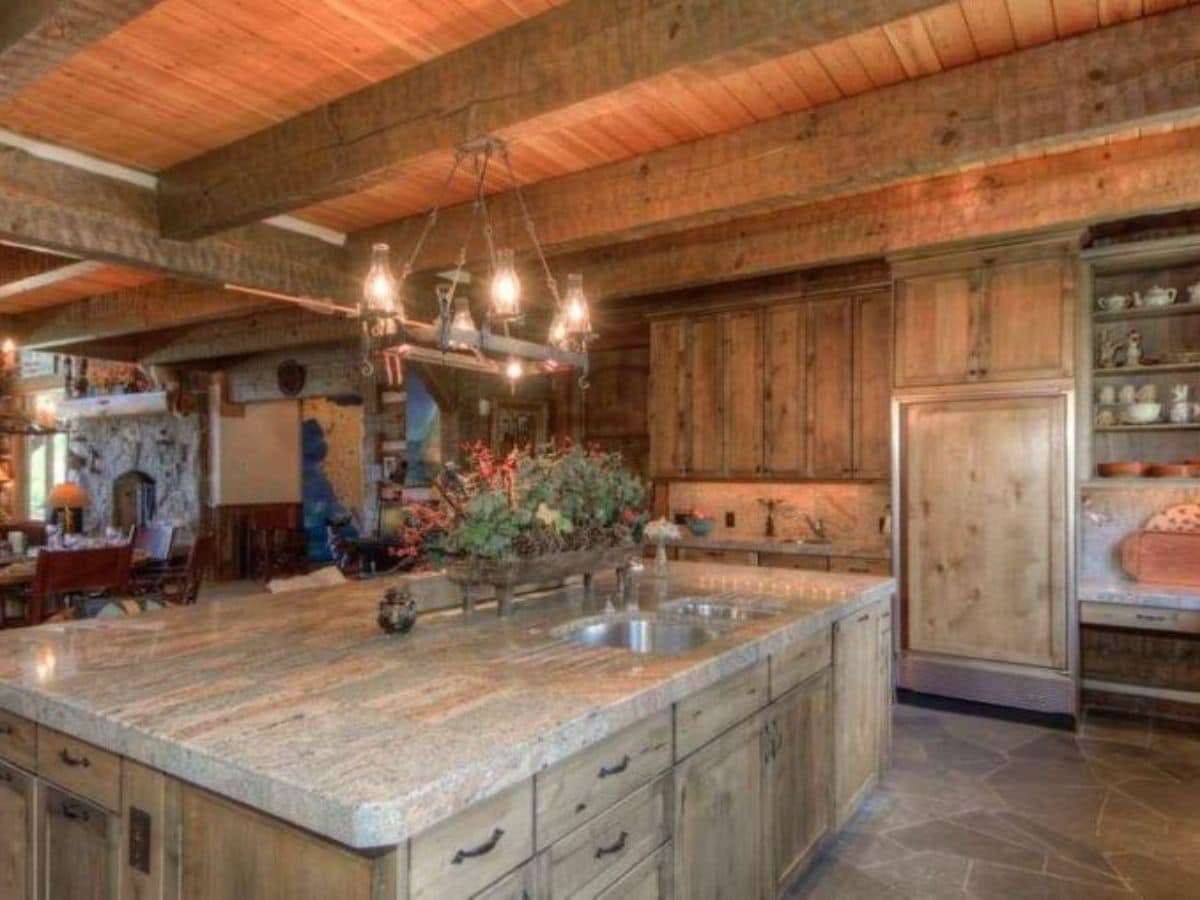 One of the additions to this cabin that you will love is the large laundry room. So much storage here with a nice large sink in the corner and space for cleanup and ironing if needed.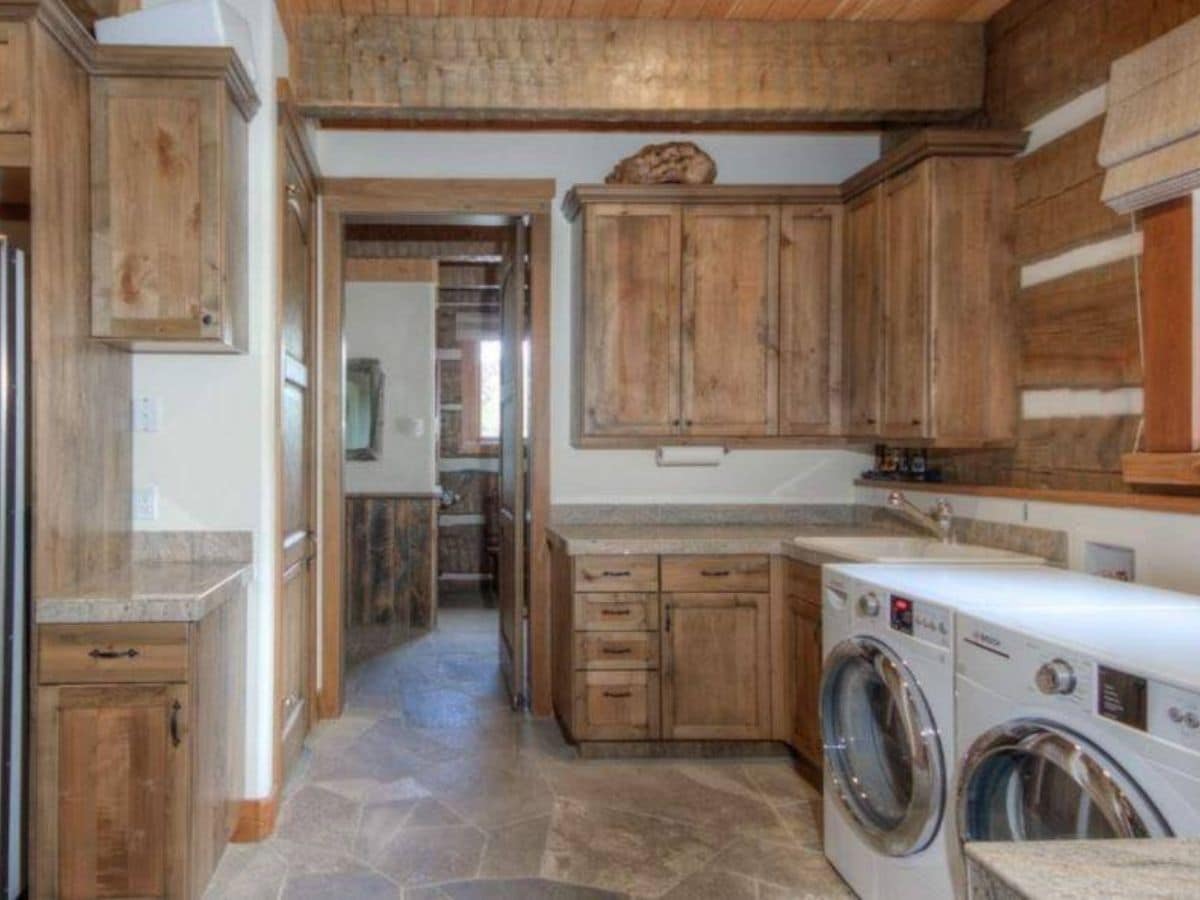 And I love this view over the loft balcony across the cabin ceiling. Those beams are beautiful. Both functional and decorative, the best combination!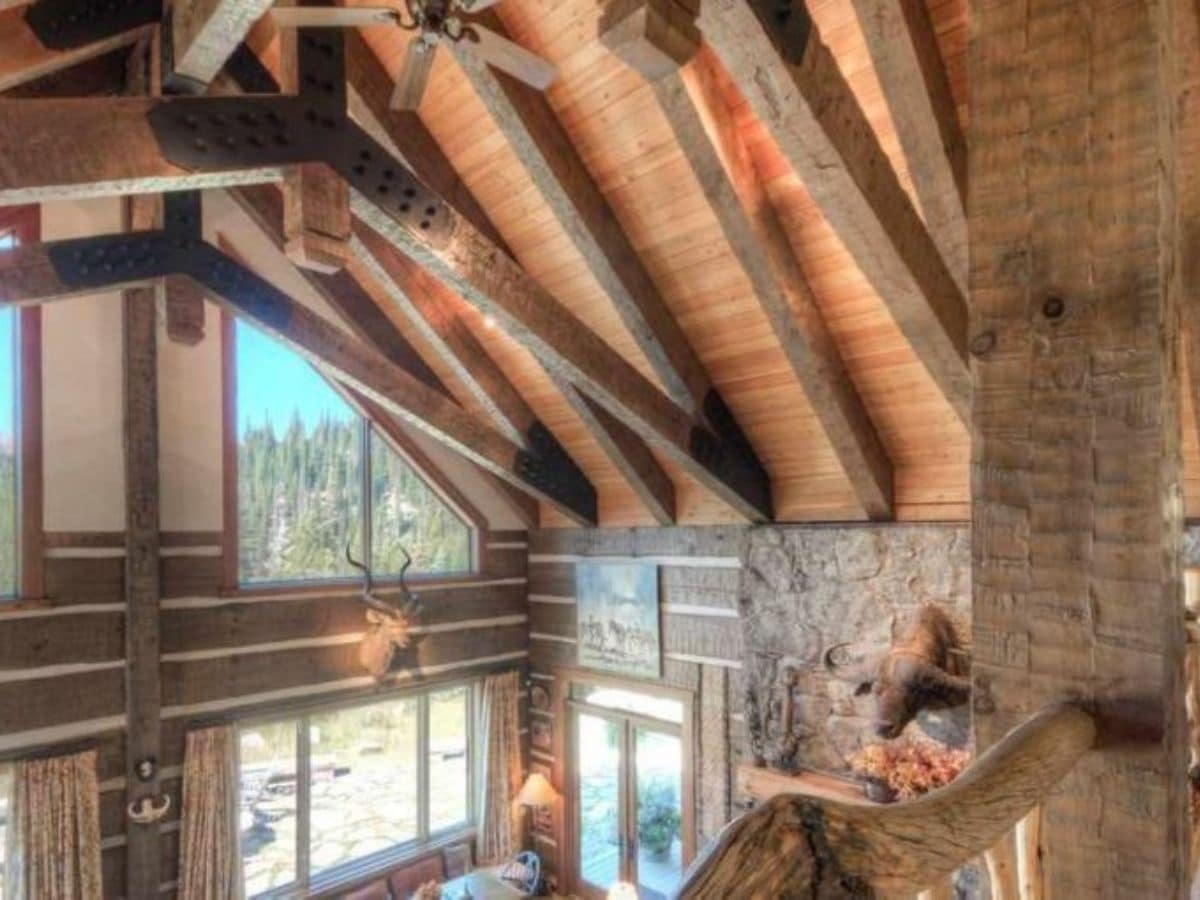 Upstairs are some of the bedrooms. This one is a nice sized space with multiple beds that is ideal for being a kids bedroom.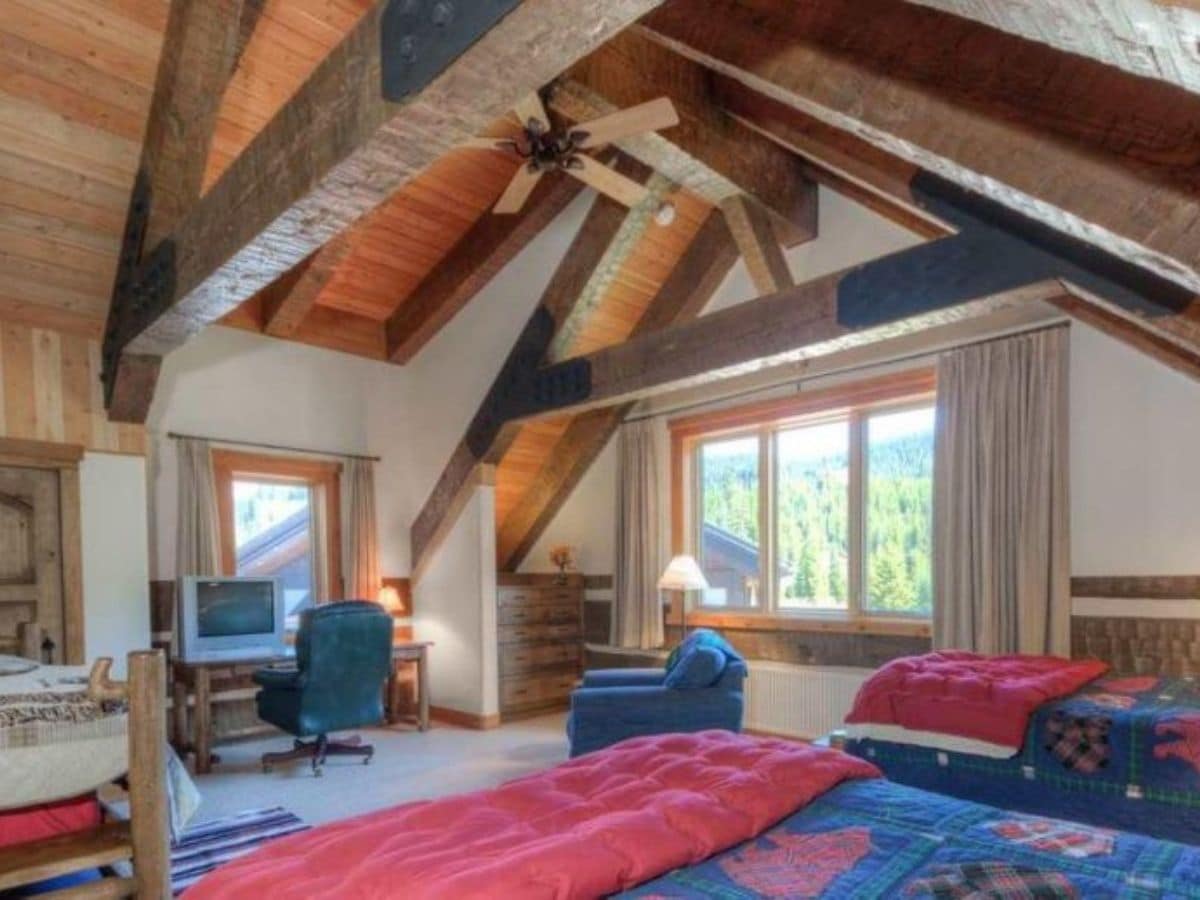 And this oasis is the perfect main floor addition that is a master bedroom. It even has a corner wood stove!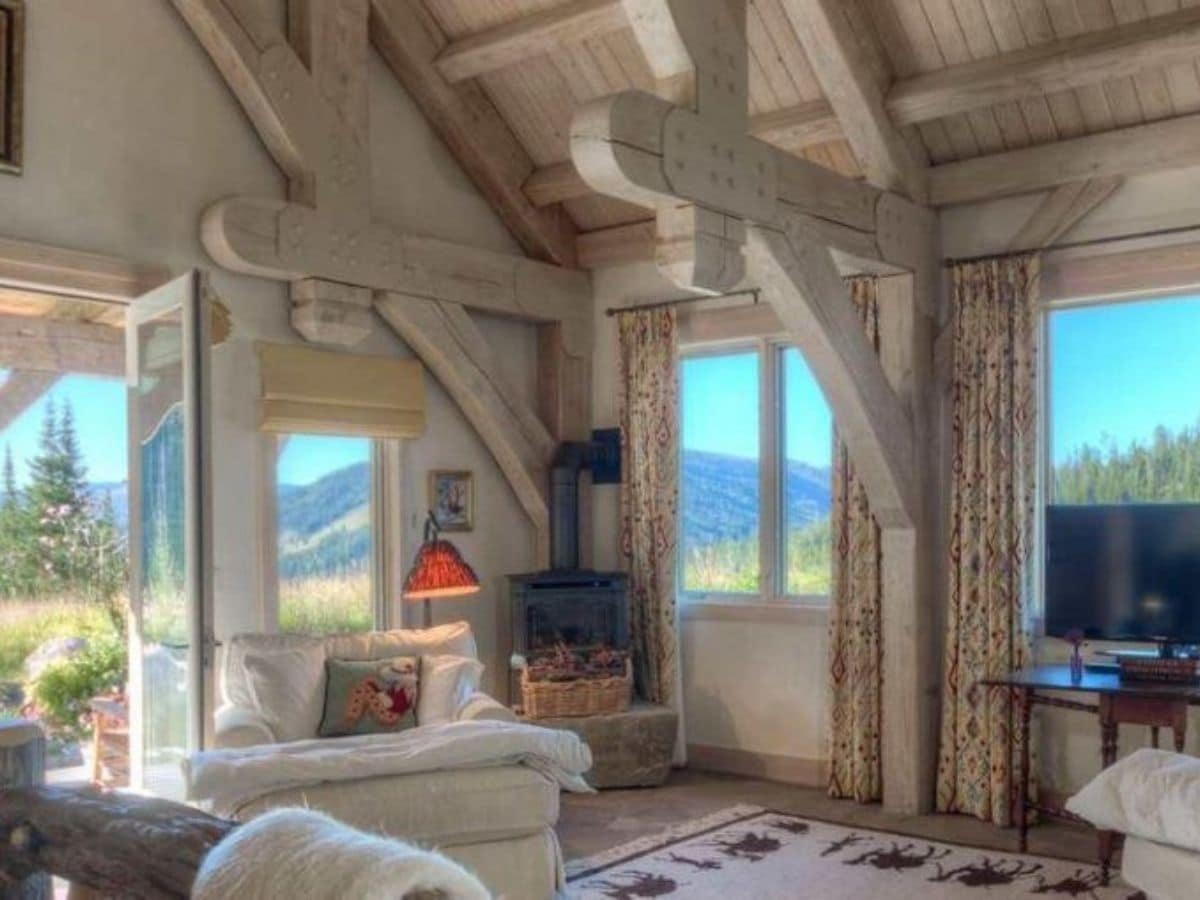 Just check out that beauty! I love how sprawling this home is with the beauty of the white washing on these logs and the open spaces outside.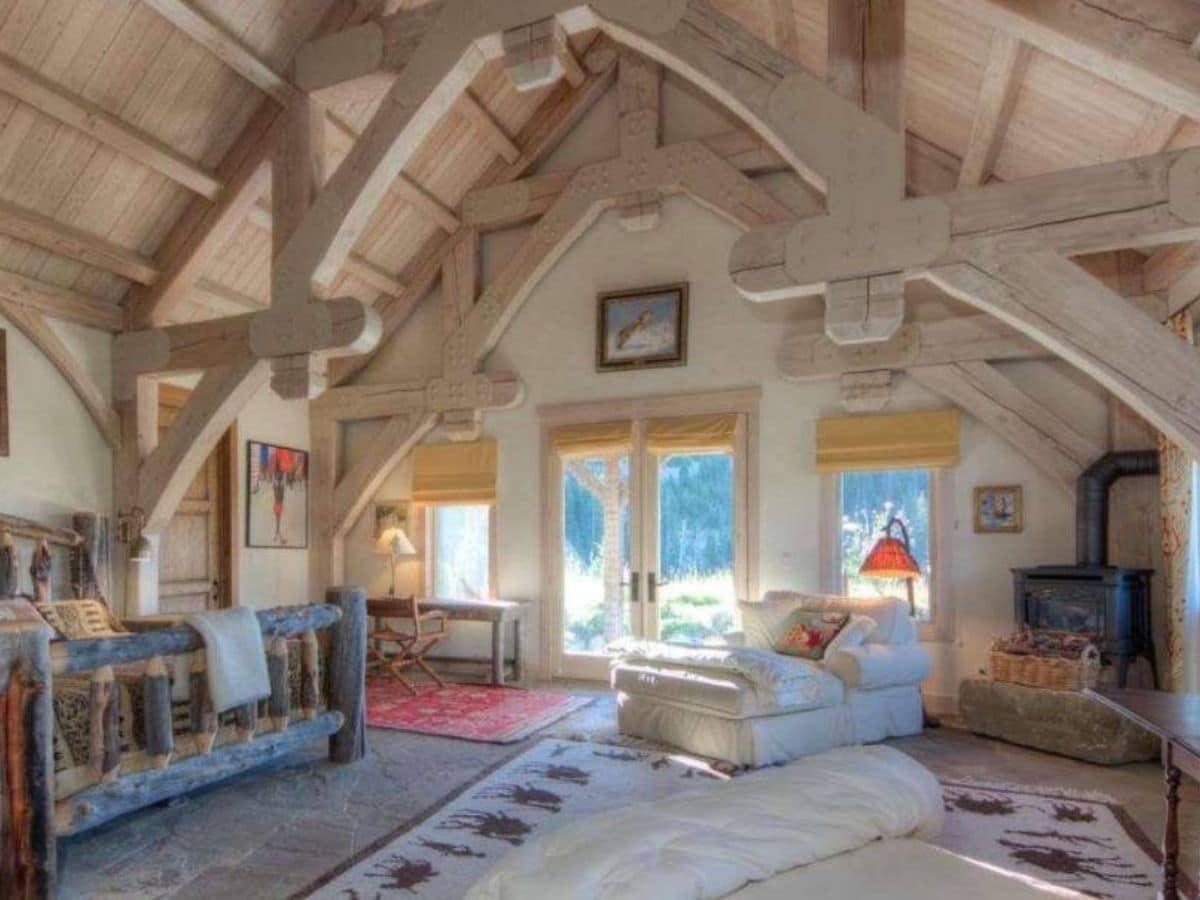 Multiple bedrooms have two or more beds so you can use this is a family retreat with the kids.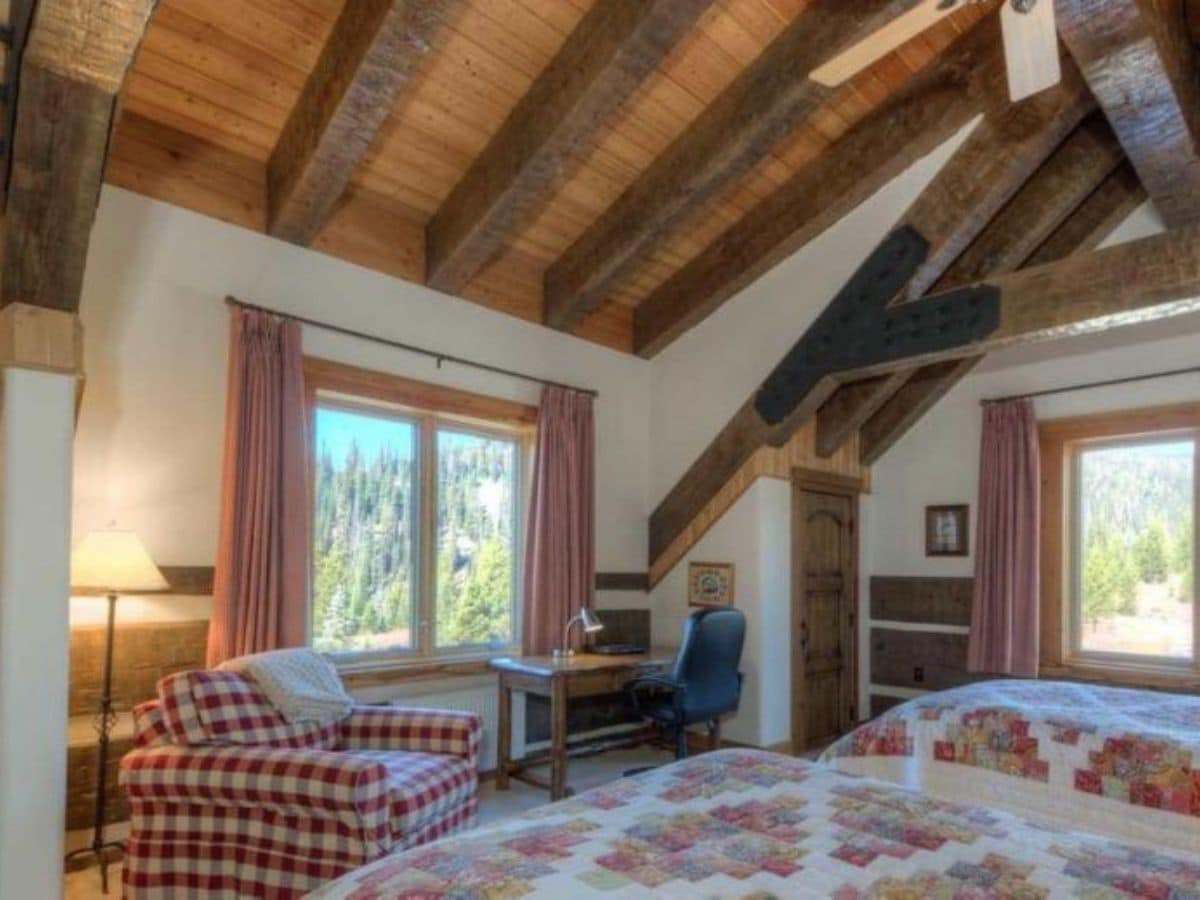 A simpler space, this bedroom has the large window with views, but has a basic layout that is much more of a classic bedroom.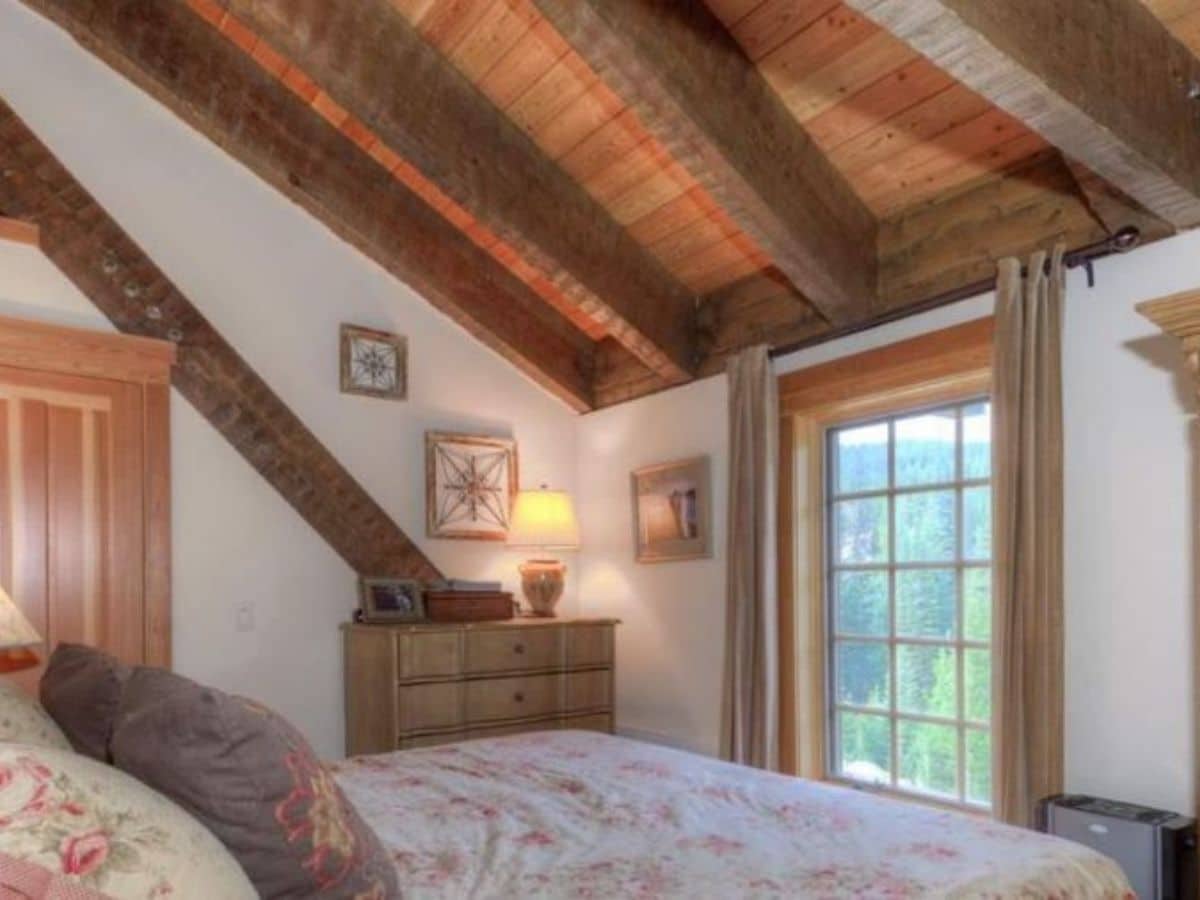 And the bathrooms are gorgeous. With woodwork and modern spaces including tile, they are a great combination of modern and rustic.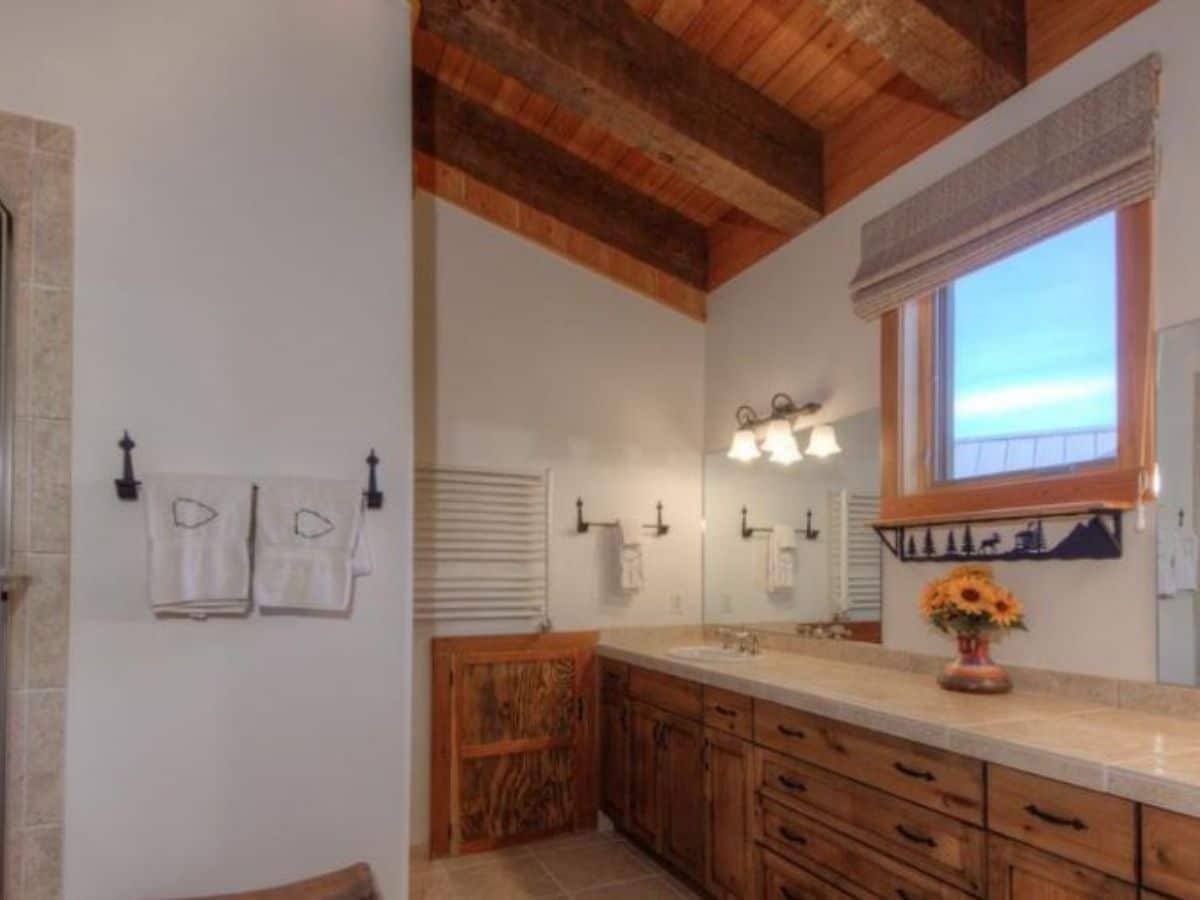 Throughout this home, you are going to find the best of the best with modern needs met alongside the beauty of the outdoors brought to life.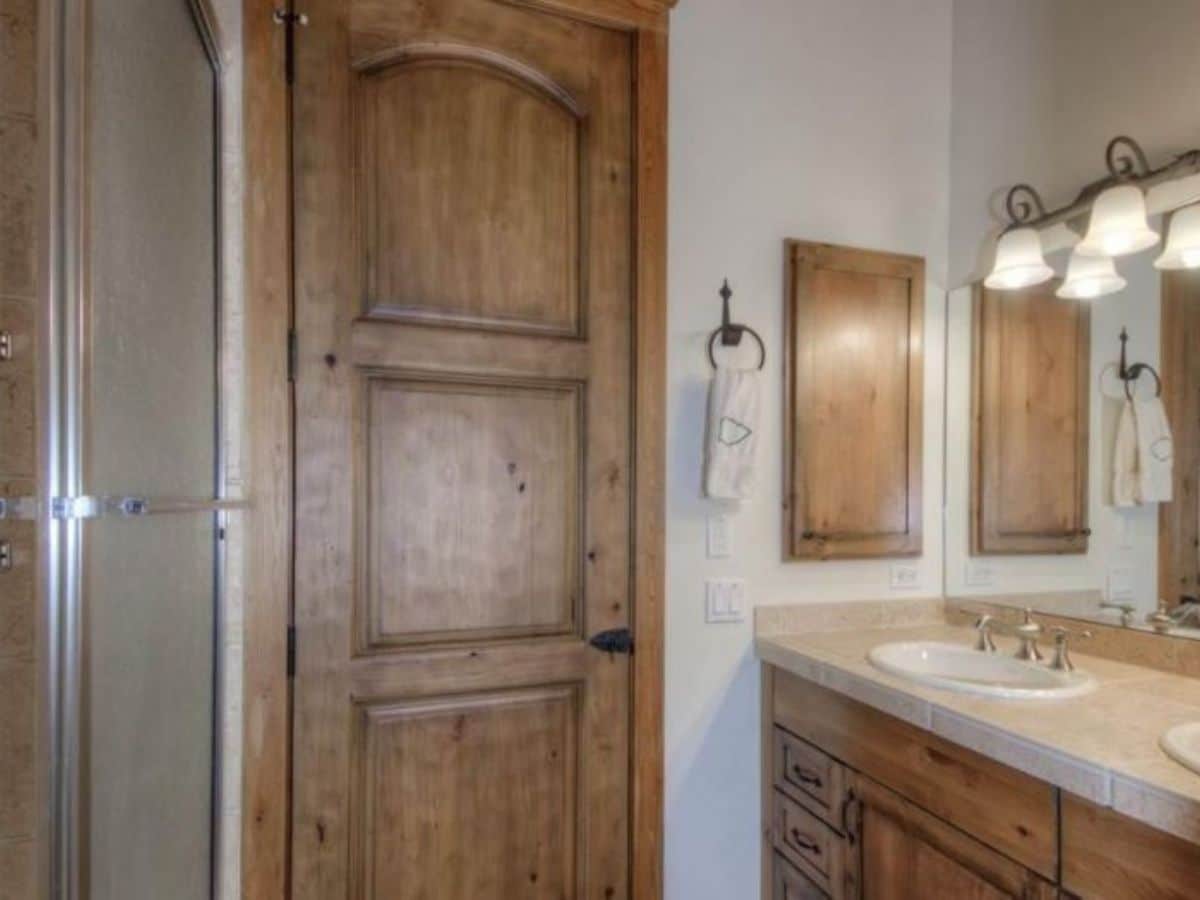 For more information about this home, check out the Hearthstone Homes website. You can also find them on Facebook, Instagram, and YouTube. Make sure you let them know that Log Cabin Connection sent you their way.
More Log Cabin Kits and Tours