The Skyline log cabin reminds me of a rustic cabin from Little House on the Prairie on the front. But when you walk around to the back side, you see the lower level drive-up garage, walkout basement, and modern additions. It's a great home with modern style but stays true to the rustic look of the classic log cabin.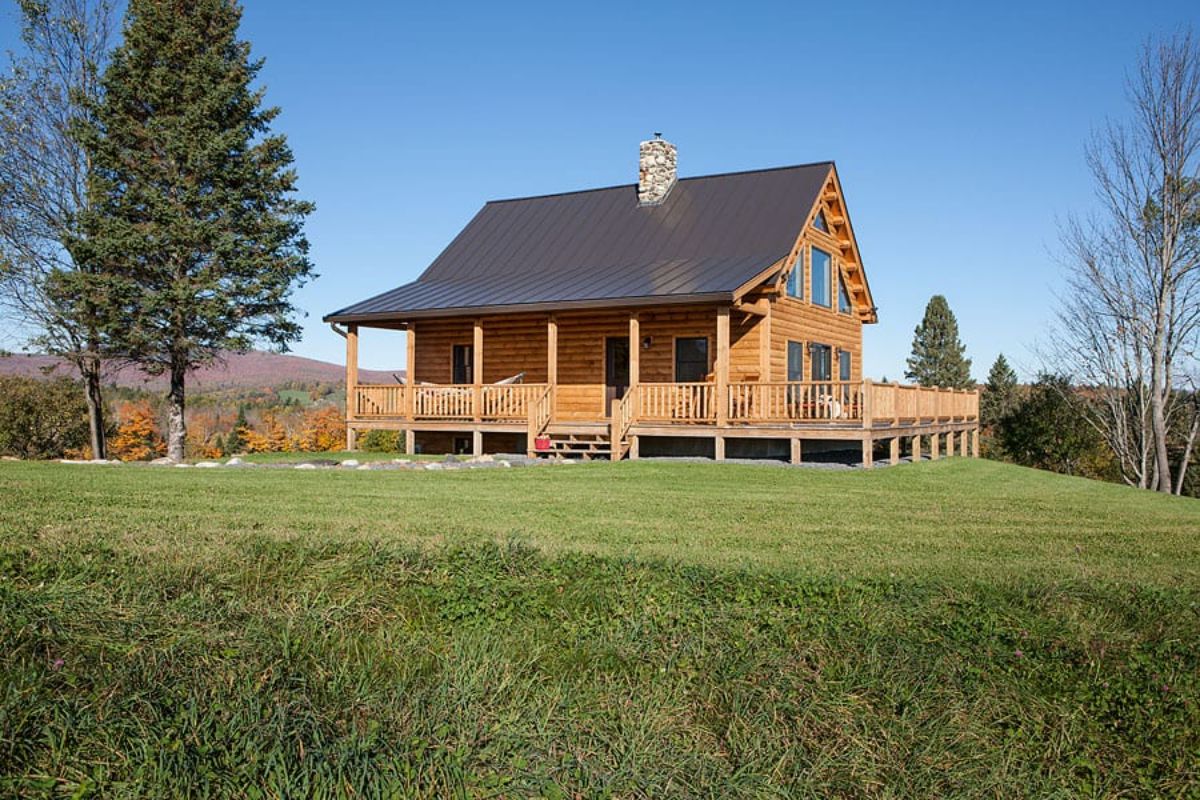 The front of the home has a nice welcoming entry with a simple stone path leading down the side and back to the basement and garage. A single garage door has room for your vehicle with a side door leading into the home with an open basement that could be a game room, additional bedroom, or just a family living space.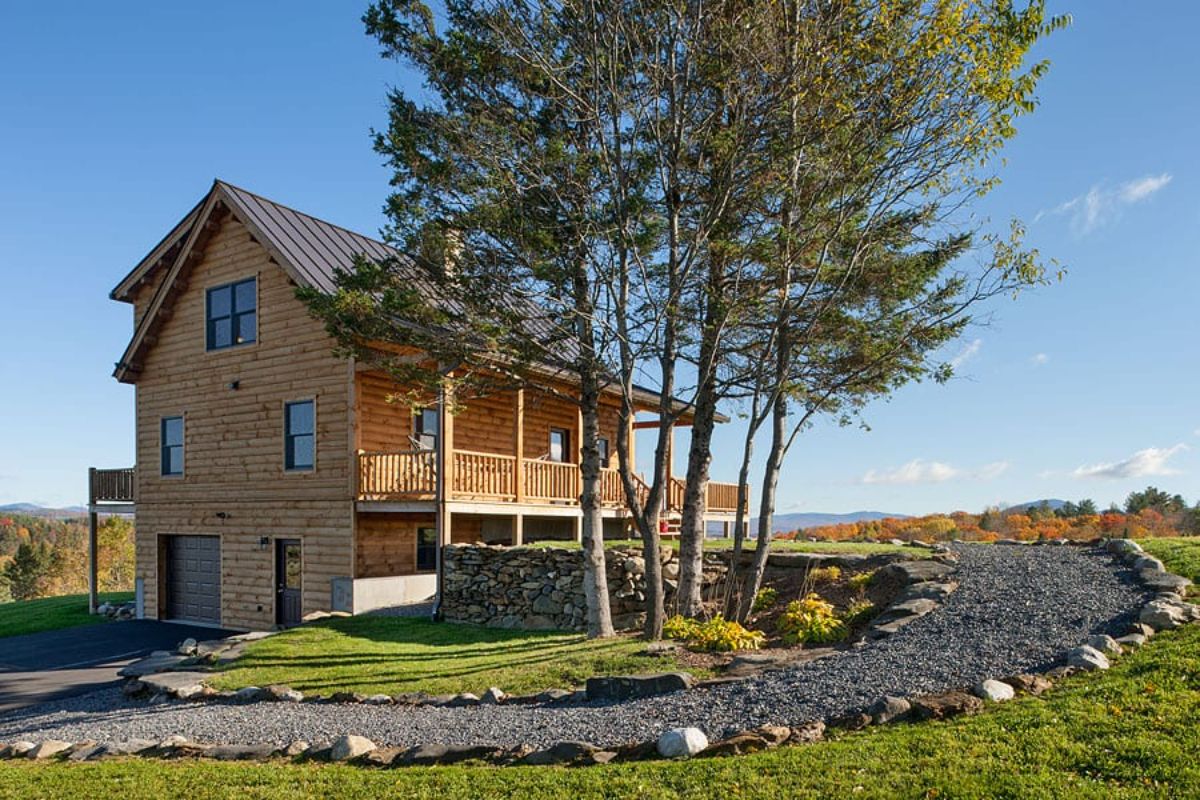 The wrap-around porches are excellent for entertaining or just relaxing to enjoy the view. This home has both covered and opened porches that are incredible and welcoming.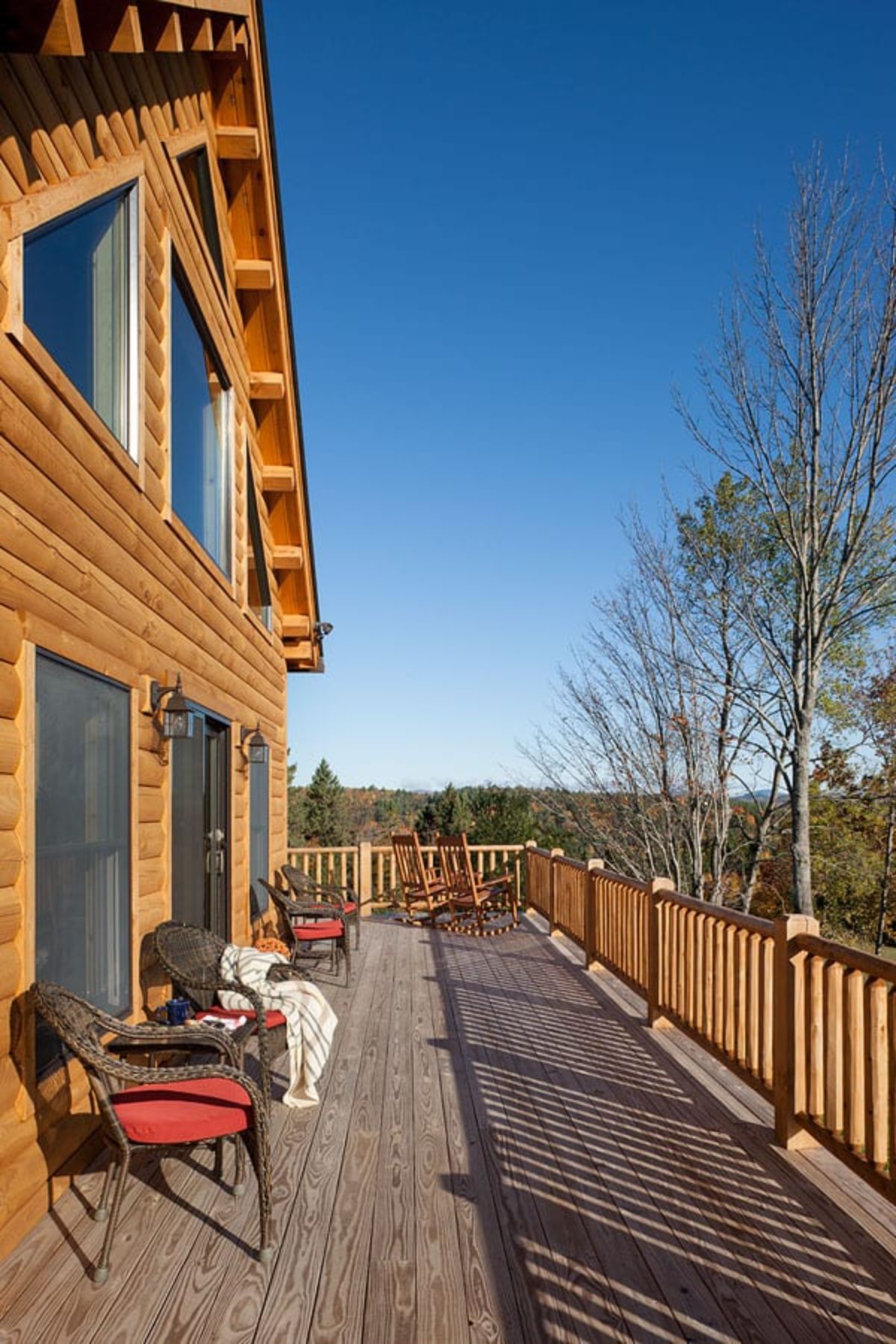 Inside the main floor is an open great room with a gorgeous stone fireplace in the center of the home. In front of the fireplace is a simple living room area with the kitchen and dining table to the right. Behind the fireplace are stairs leading to the second floor bedrooms and down to the basement.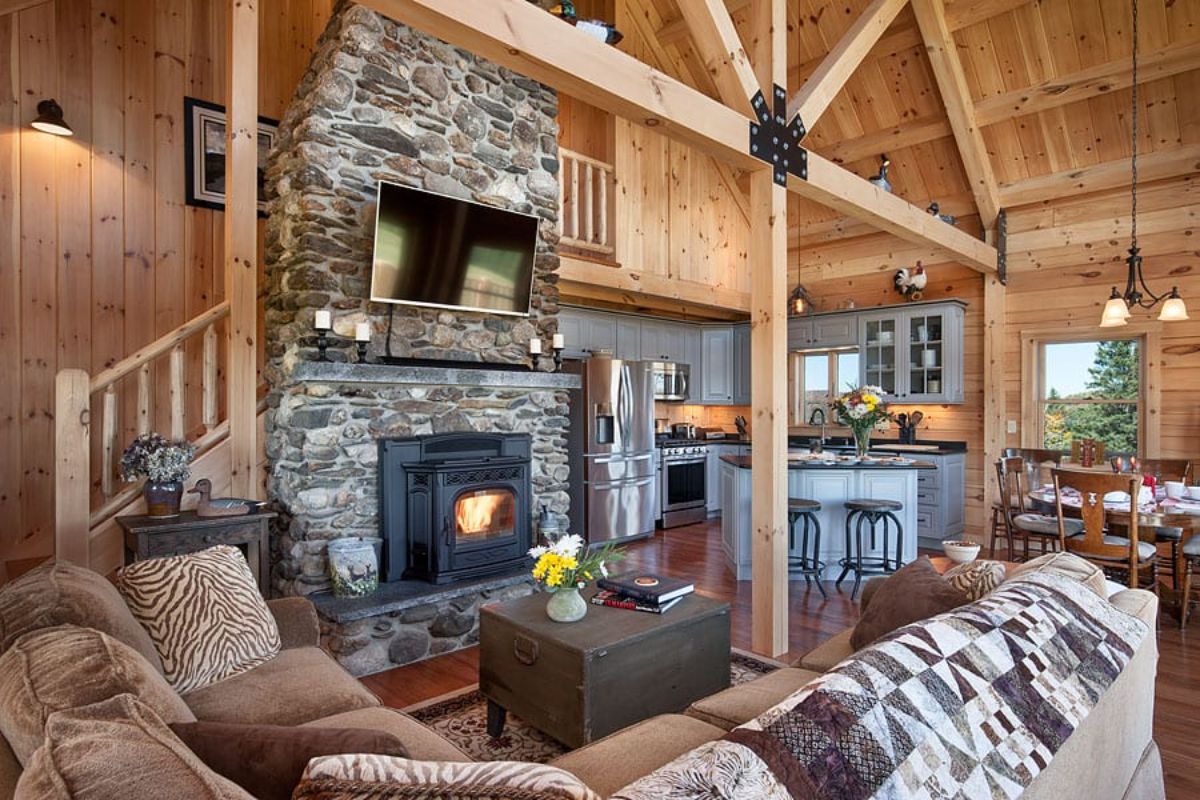 The classic cathedral ceilings of a log cabin are in this space giving you large open windows for views, natural sunlight, and just sheer beauty. They create such a large open space for relaxation and keep the smaller floor plan from feeling crowded or claustrophobic.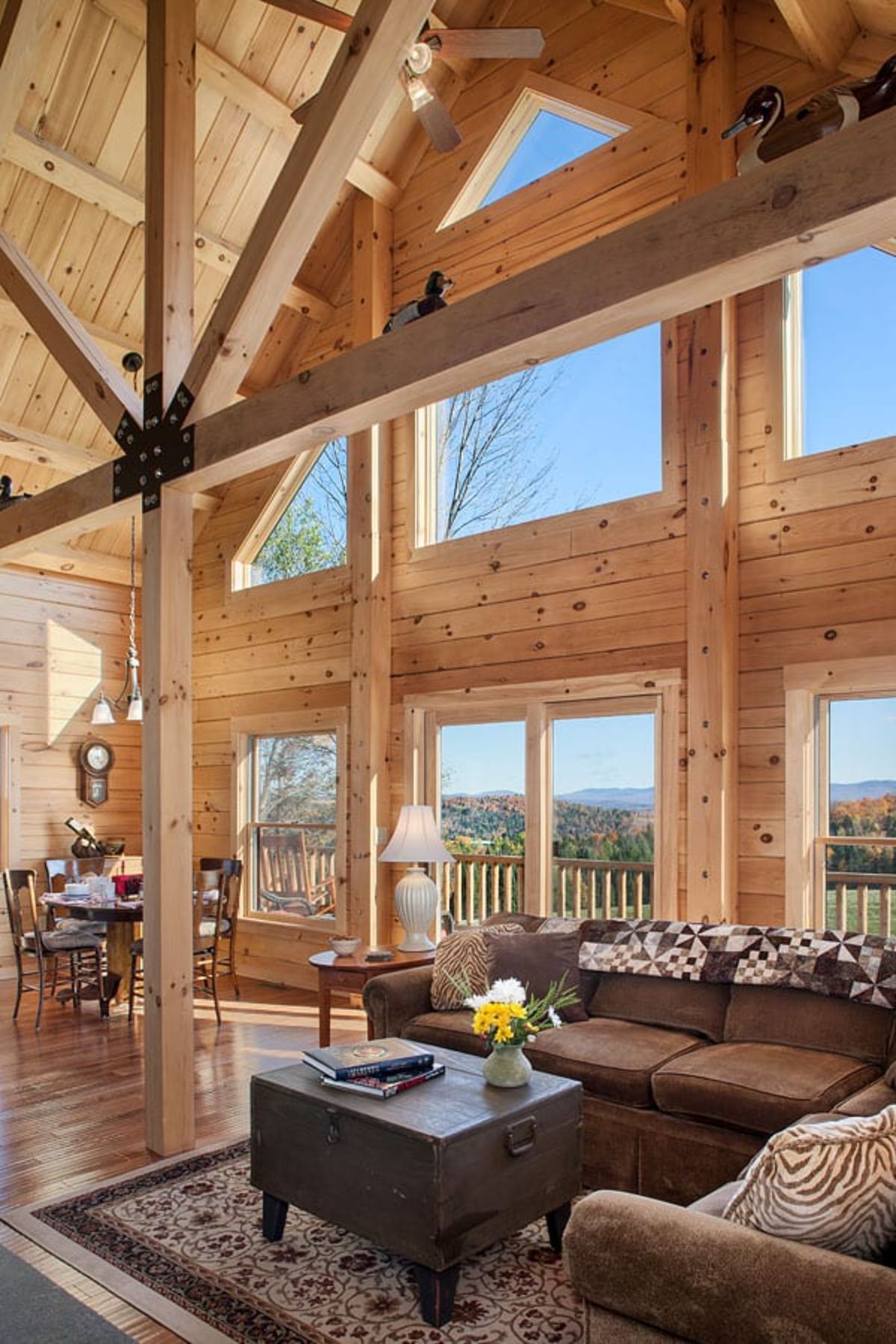 The corner kitchen is small but comfortable. You have the classic refrigerator, range, microwave, and dishwasher along with a small island in the middle for additional workspace or a simple kitchen breakfast nook.
I love that the dining area is just beside this and open to the rest of the room. That makes it perfect for entertaining friends and family. I love the overall open feeling of the home.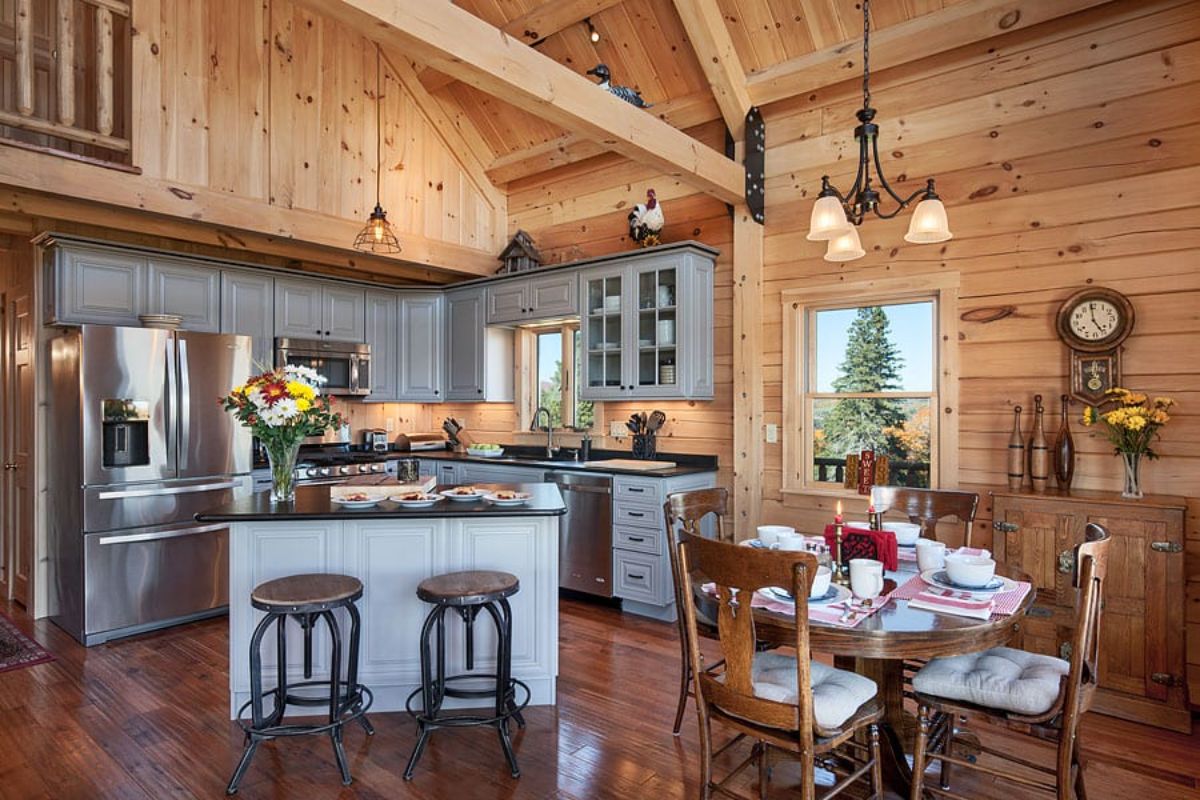 The dining nook is large enough to hold a formal dining table for 6 to 8, but I love the little round table that is more family style. A great way to serve a meal with your family on a weeknight, but easy enough to expand for a dinner party with guests.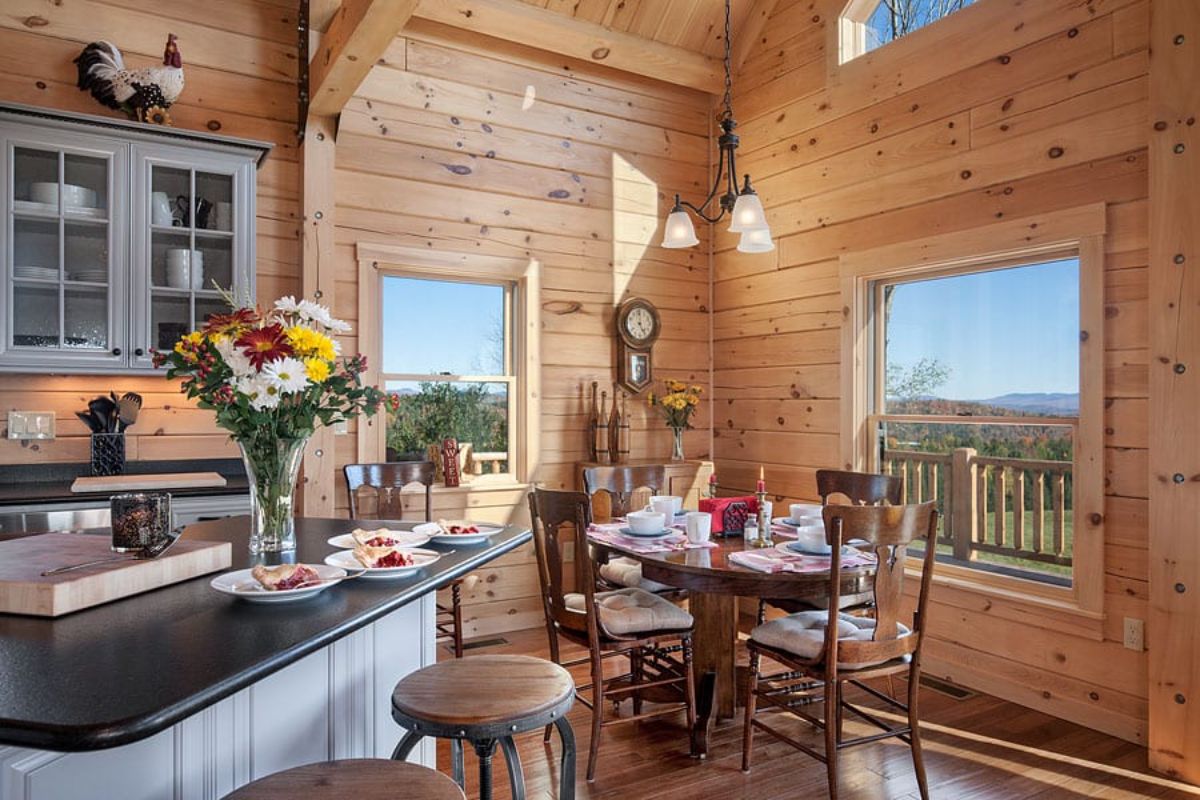 Each bedroom is simple with rough-hewn log walls and exposed beams. They each have different additions and personalities to suit their owners. This room in particular is a guest room that doubles as a home office. Something everyone needs.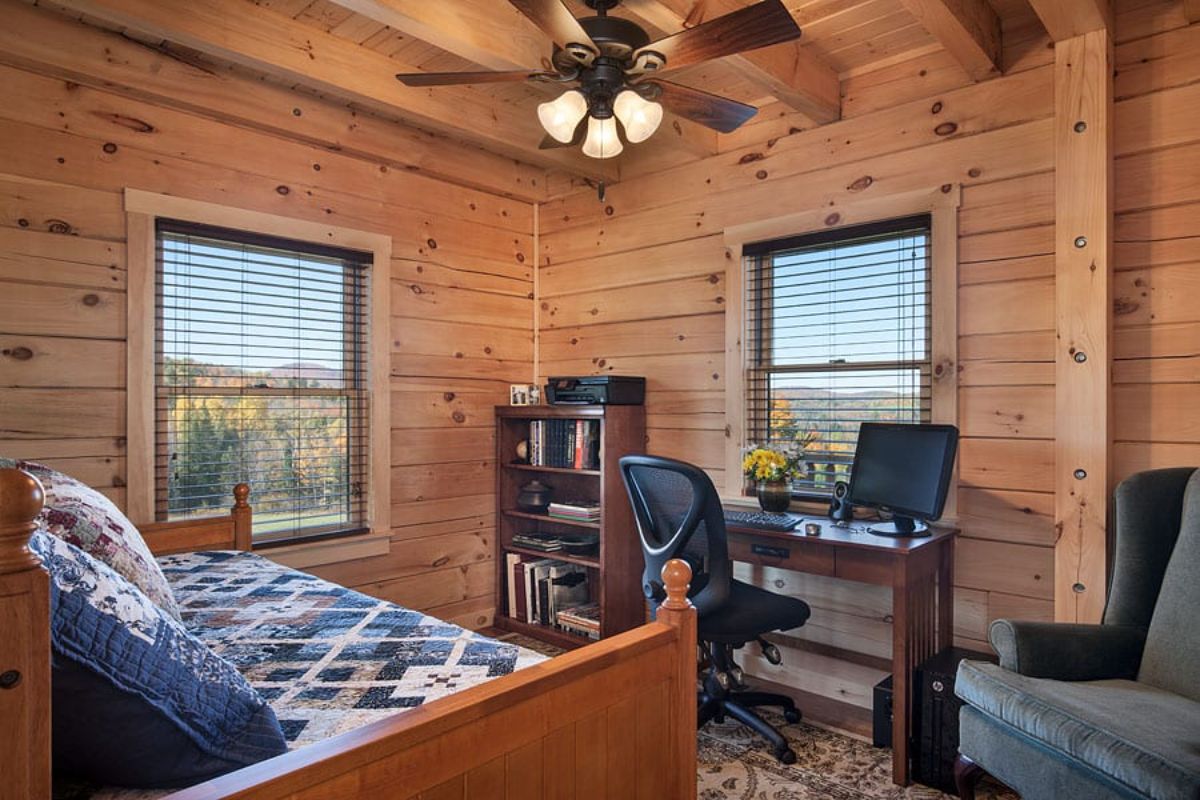 This bedroom is a bit more conventional but still welccoming. There are multiple windows and plenty of room for a bed of your choice alongside tables and a chest of drawers or dresser against the walls.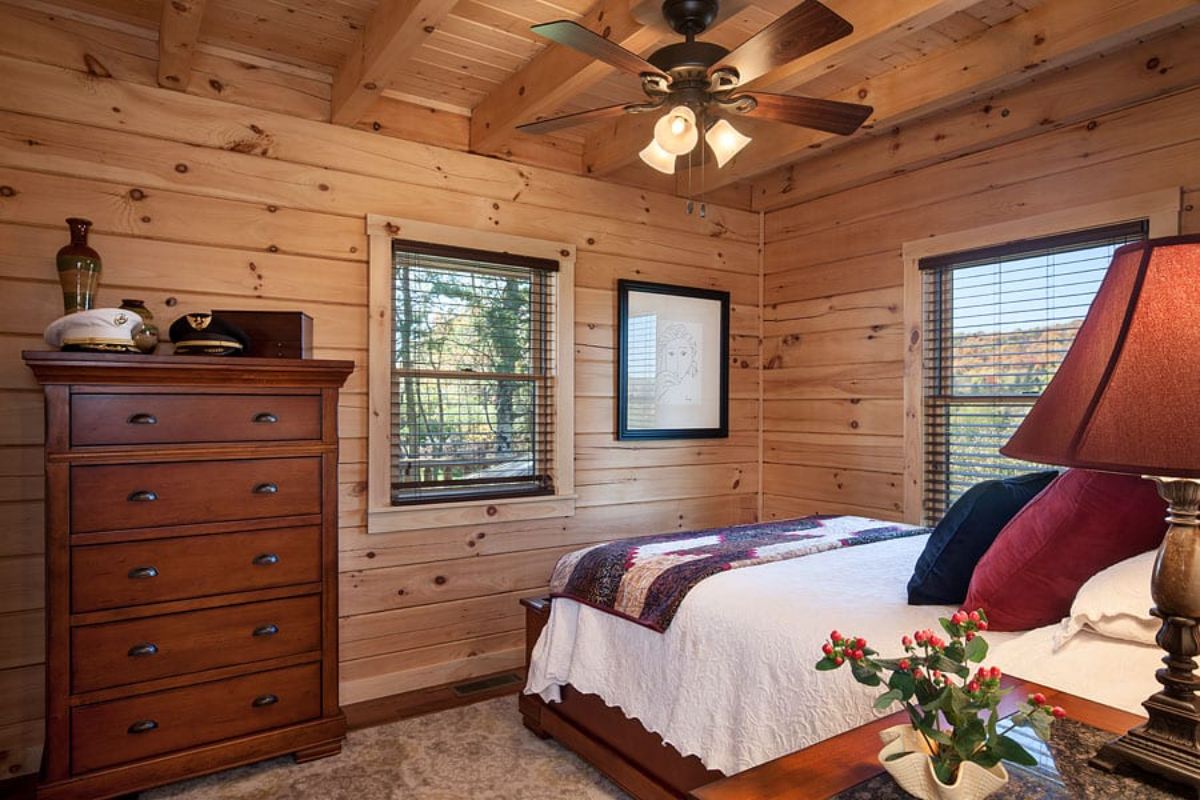 The master bedroom and bathroom are larger and open with a corner nook that includes a cozy chair in the corner and room for a wardrobe, dresser, or chest of drawers.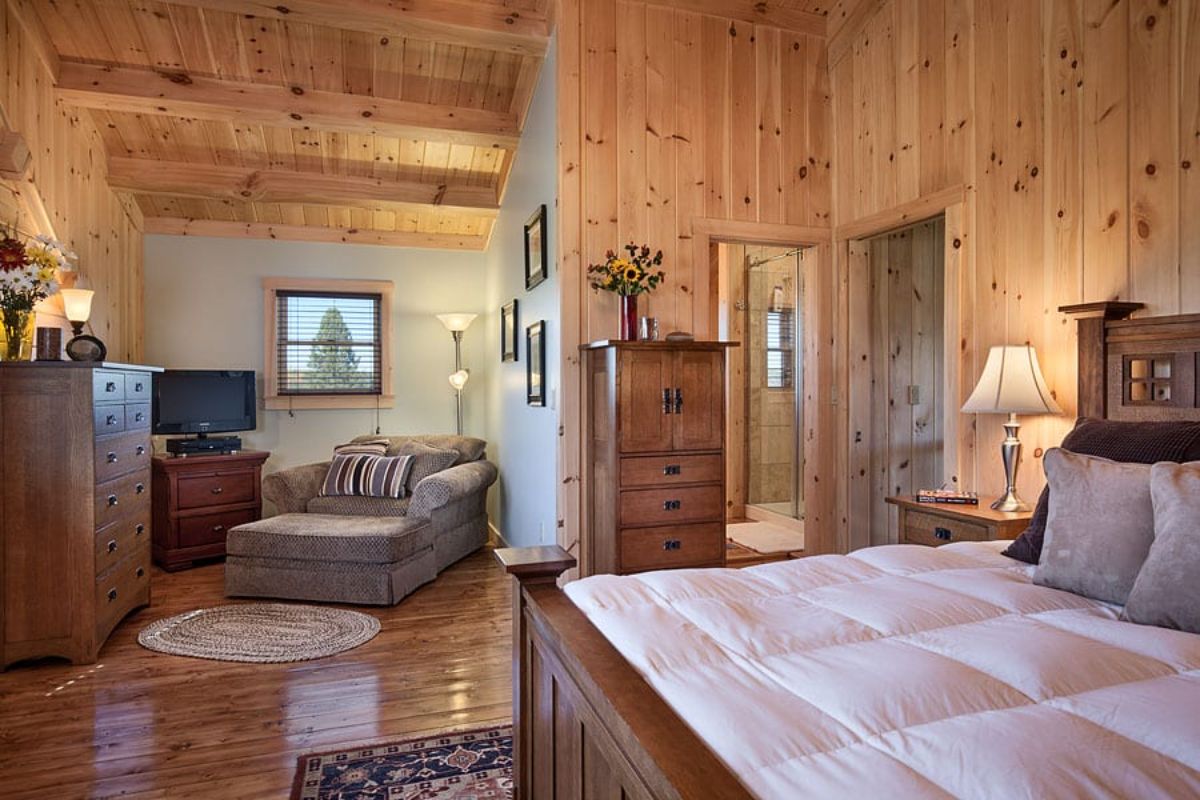 The master bathroom has dual vanities and even a lovely tiled shower. This being an en suite, you have the option of this being a totally private bathroom and not used by anyone else. I love this added privacy.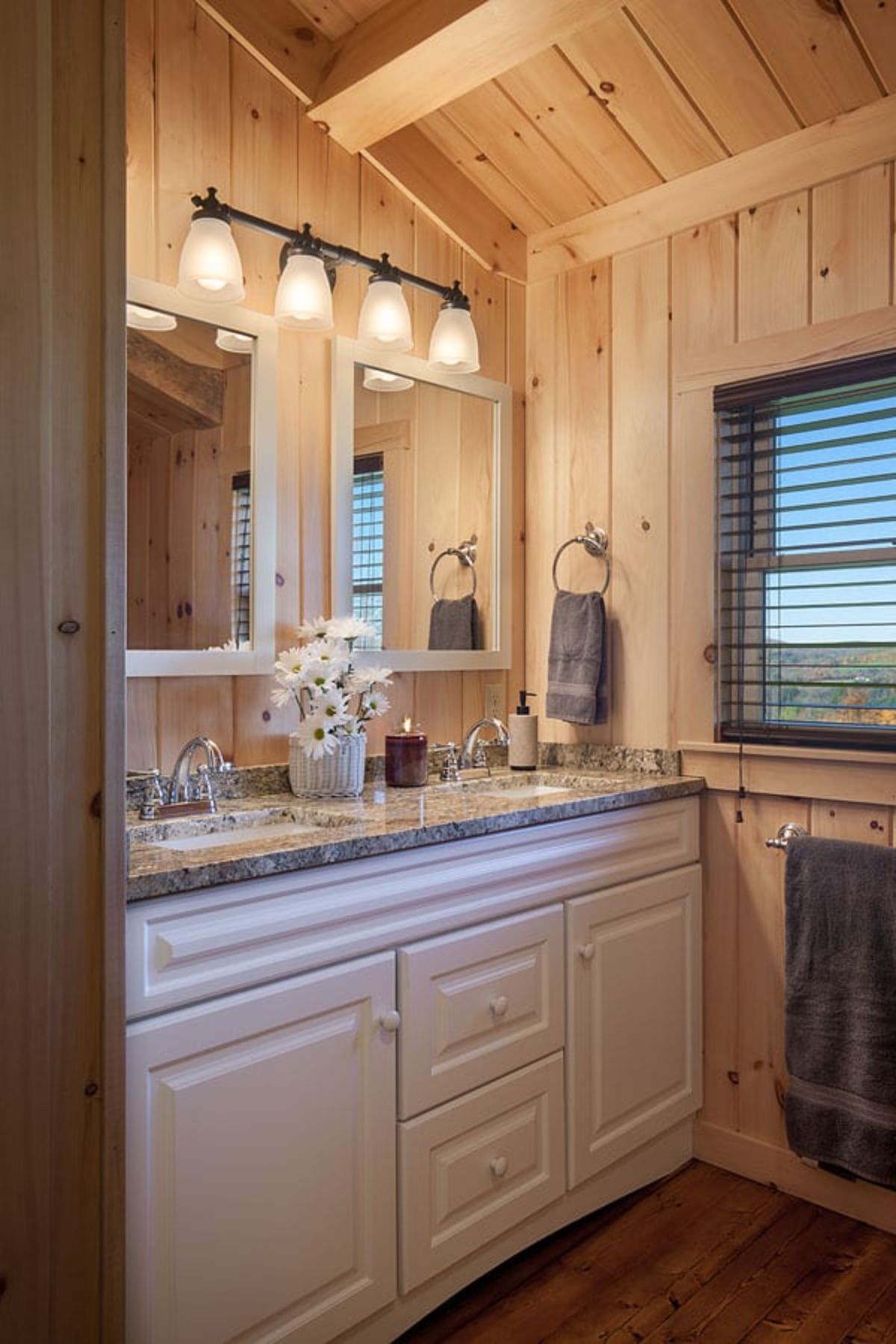 For more information about this and other gorgeous log cabin builds, check out the Coventry Log Homes website. You can also find them on Facebook and Instagram for more daily postings. Make sure you let them know that Log Cabin Connection sent you their way.
More Log Cabin Kits and Tours