The Cogo Residence, aka the Lakeside Citadel, is an absolutely stunning log home built for comfort and style. A sprawling two-story home with attached garage and gorgeous views is the ideal build for anyone who wants the beauty of a log cabin but the style of a traditional modern home.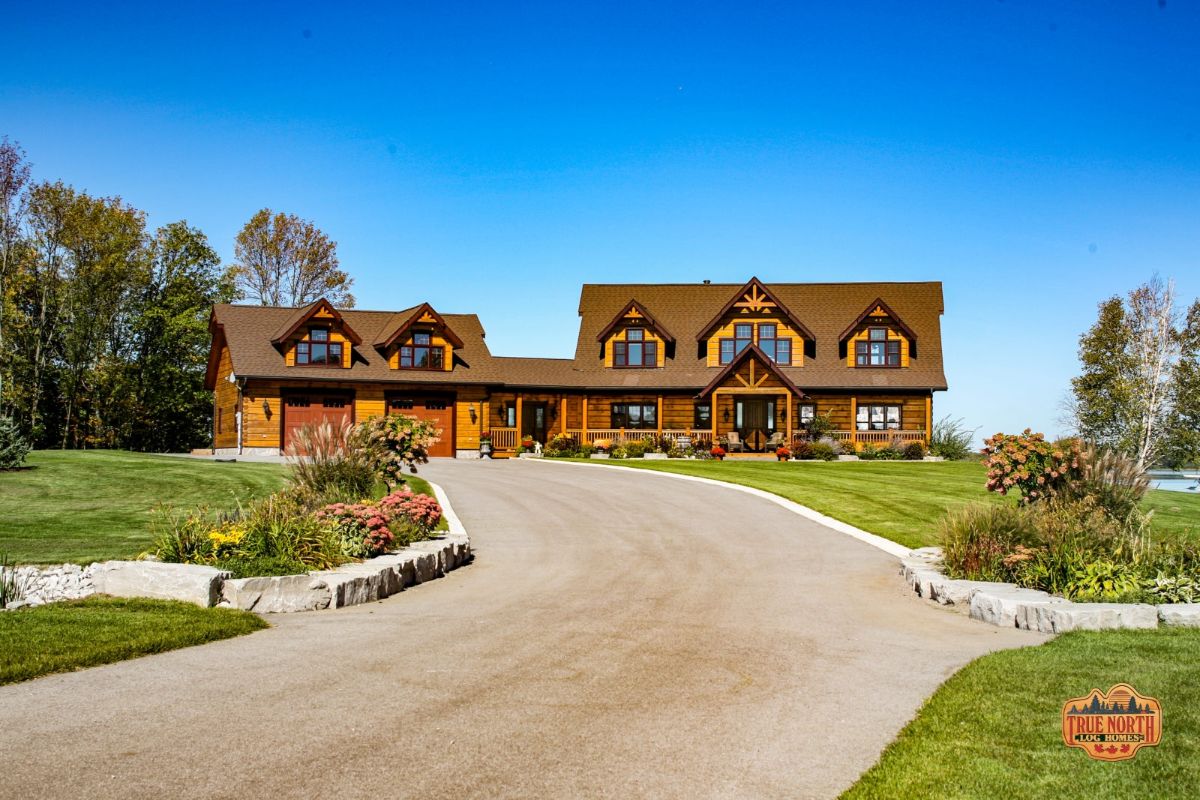 Log Cabin Size
3,294 square feet
3 bedrooms
3 bathrooms
Attached 2-car garage with extra 1,000 square foot loft above garage.
The driveway comes right to the front door and beautiful inviting porch with an attached garage. A covered porch and connected hall between the two buildings are beautiful and ideal for entertaining.
One thing I love about this home is that it has that extra space above the garage. It's ideal for creating a guest suite that is separate from the rest of the home, but still handy and connected. An ideal garage apartment, guest suite, or even just a kid's play area!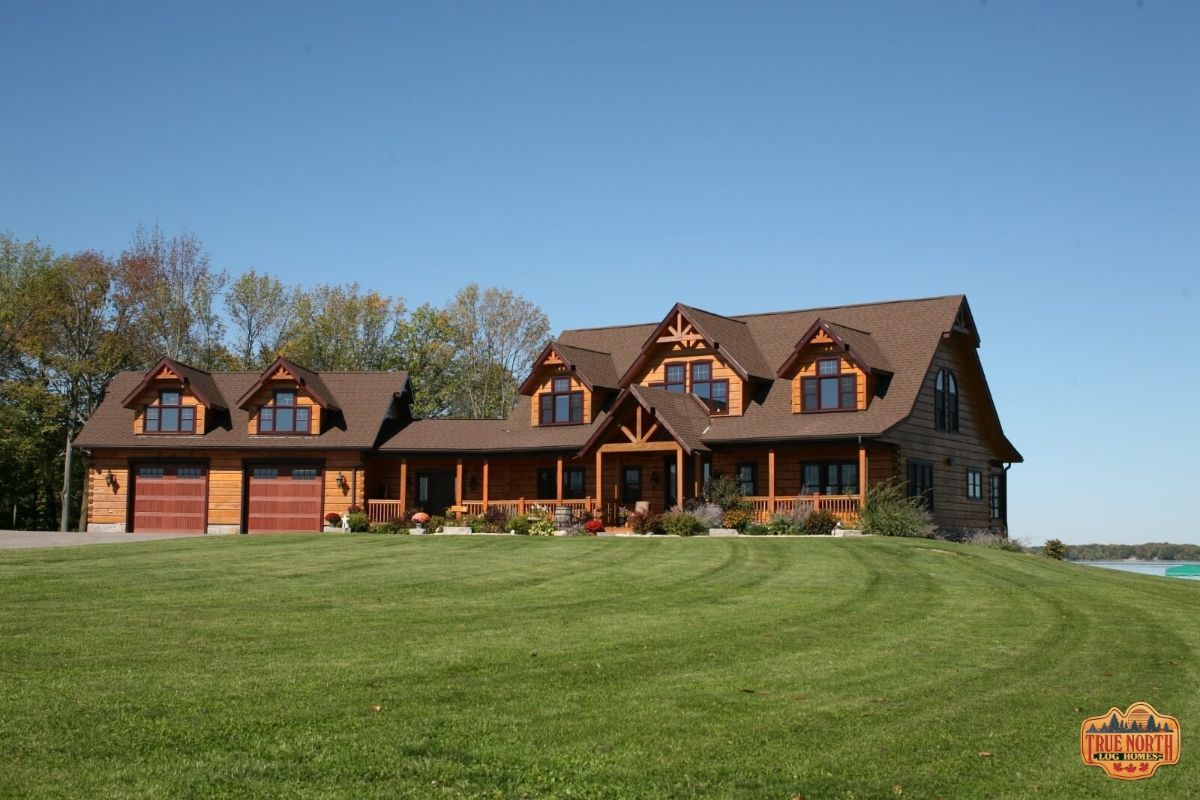 On the backside of the home, you'll find the beautiful open deck with doors leading into the home on both sides and in the middle. This space is great for weekend barbecues, but if you prefer a bit more safety from the weather with the same views, there is a lovely screened room on either side that gives you the benefit of coverage in weather.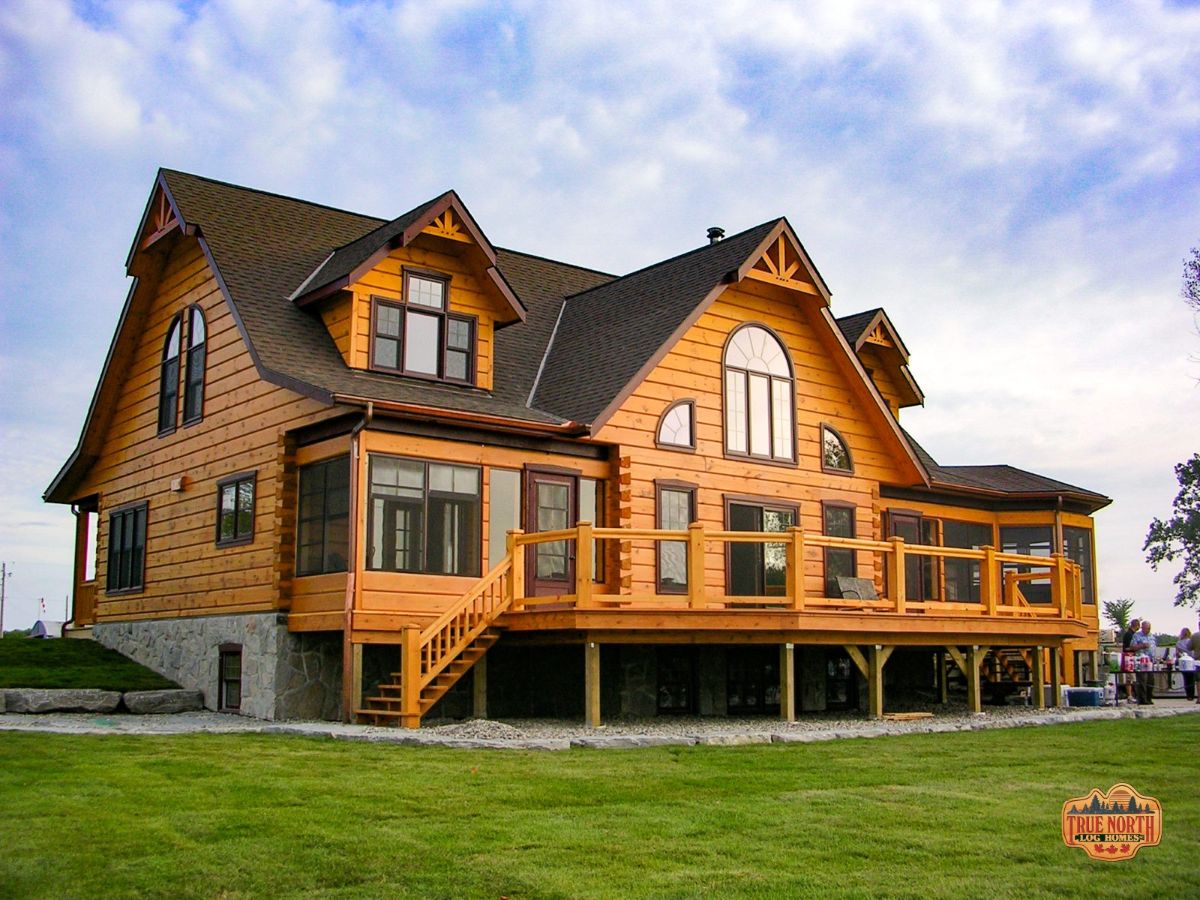 This drone footage is stunning! I love that this home is built on this little nook with its own private dock and it looks like potentially a private boat launch space as well.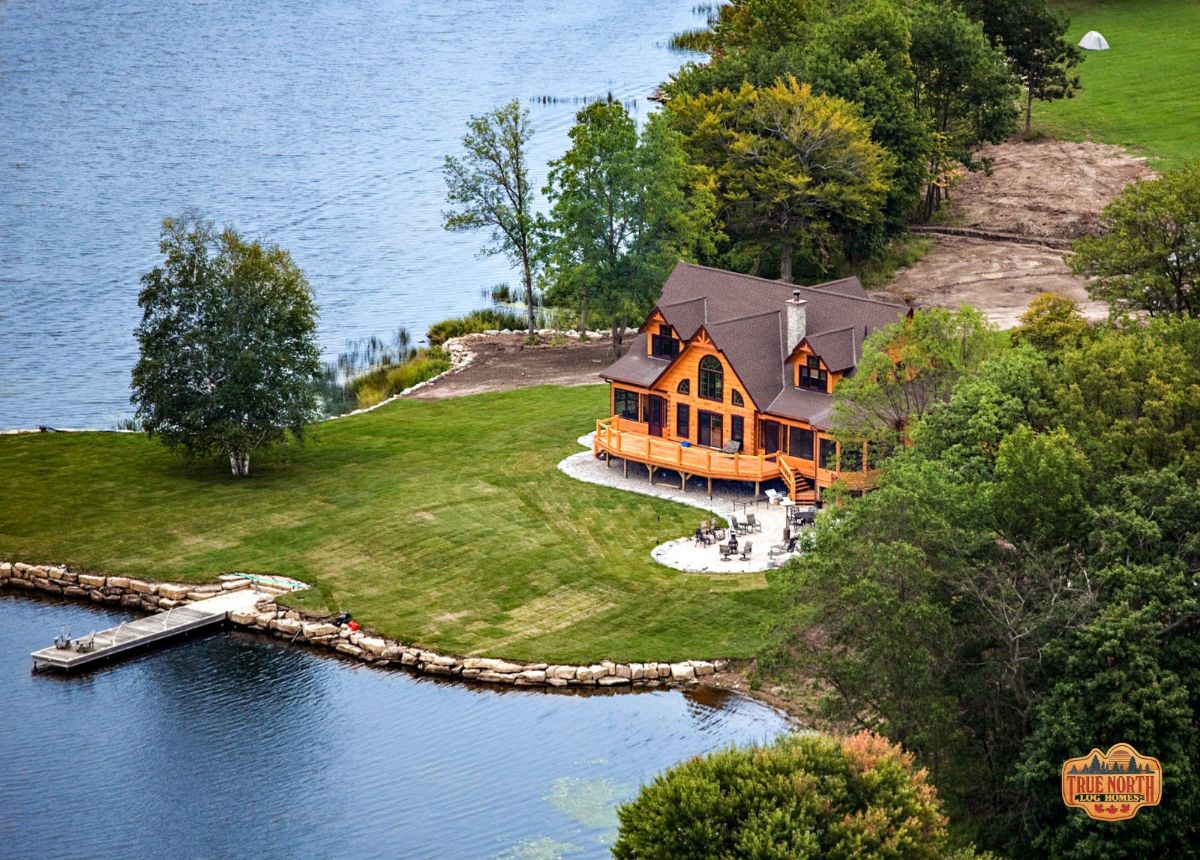 Look how welcoming this front door is! Definitely a perfect place to greet guests, and a great place to relax on a bench or rocking chair with a glass of sweet tea in the summer months or a nice hot cup of coffee in the morning.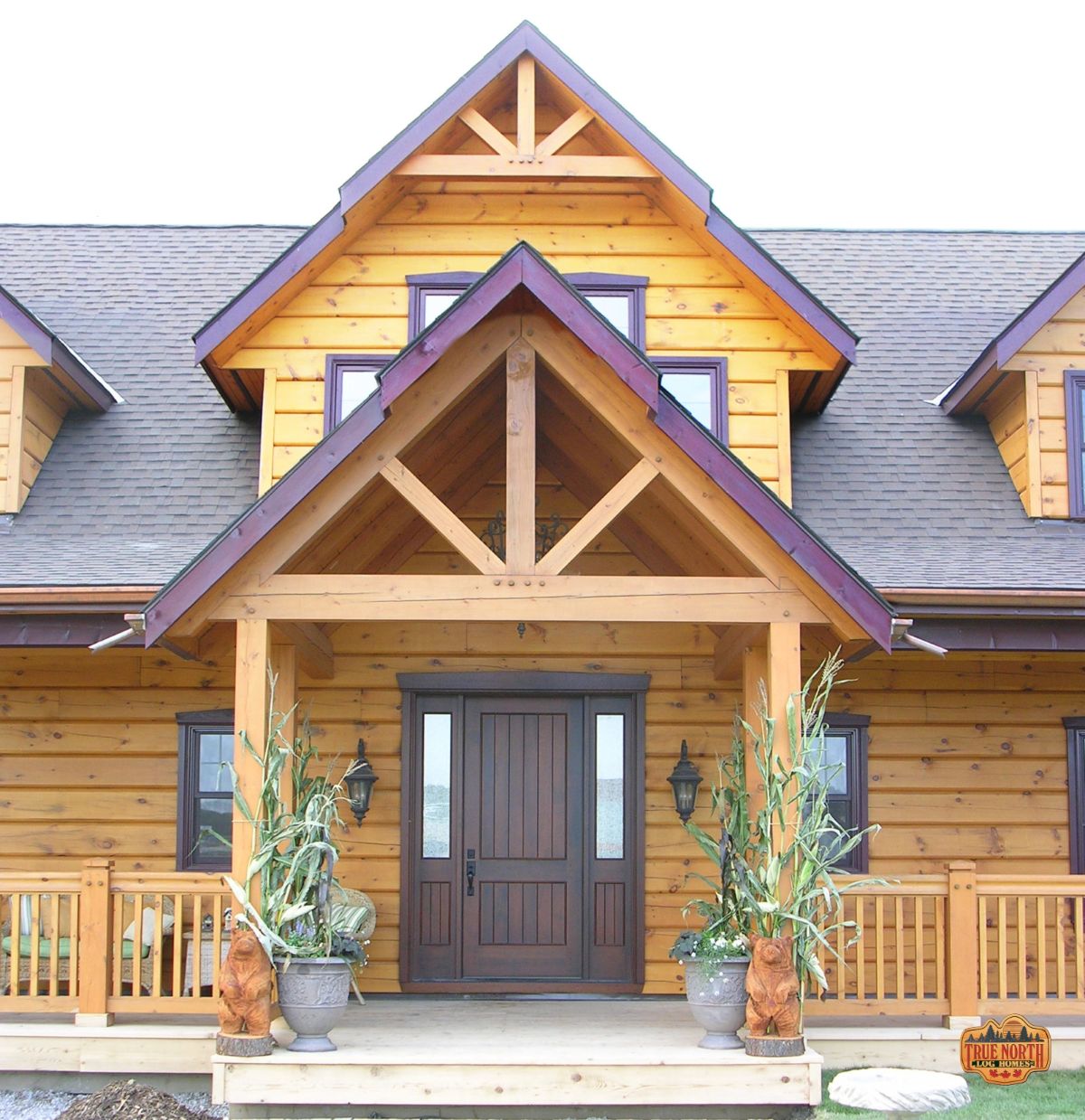 On the main floor of the home, the real showpiece is this stunning great room. With a wall of windows looking out over the beautiful lake, what's not to love about this home? Especially when you have the rustic both inside and outside with stone and log work everywhere.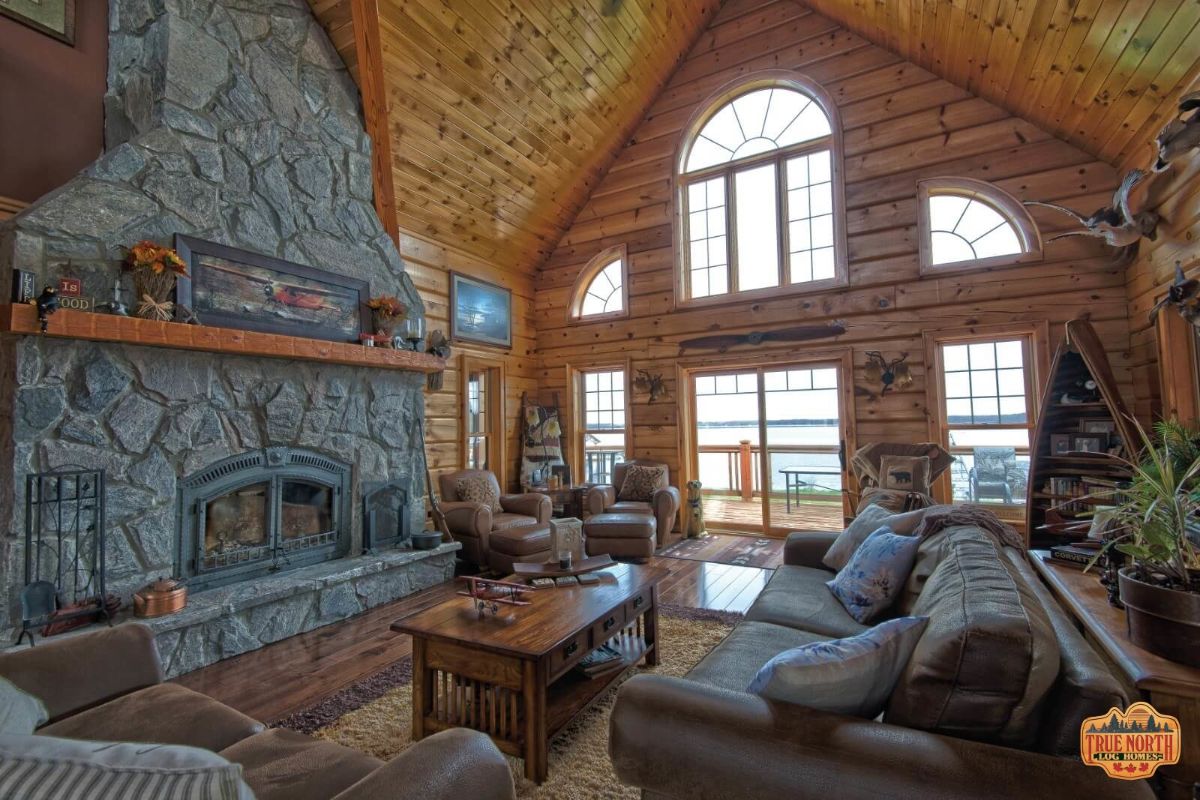 I love this view down into the main floor showing the extra-large space with multiple seating arrangements. The cozy chairs next to the fireplace are perfectly comfortable for a weeknight in reading a book, and sofas on the side are ideal for hanging out with friends or even a cozy nap in front of the fire.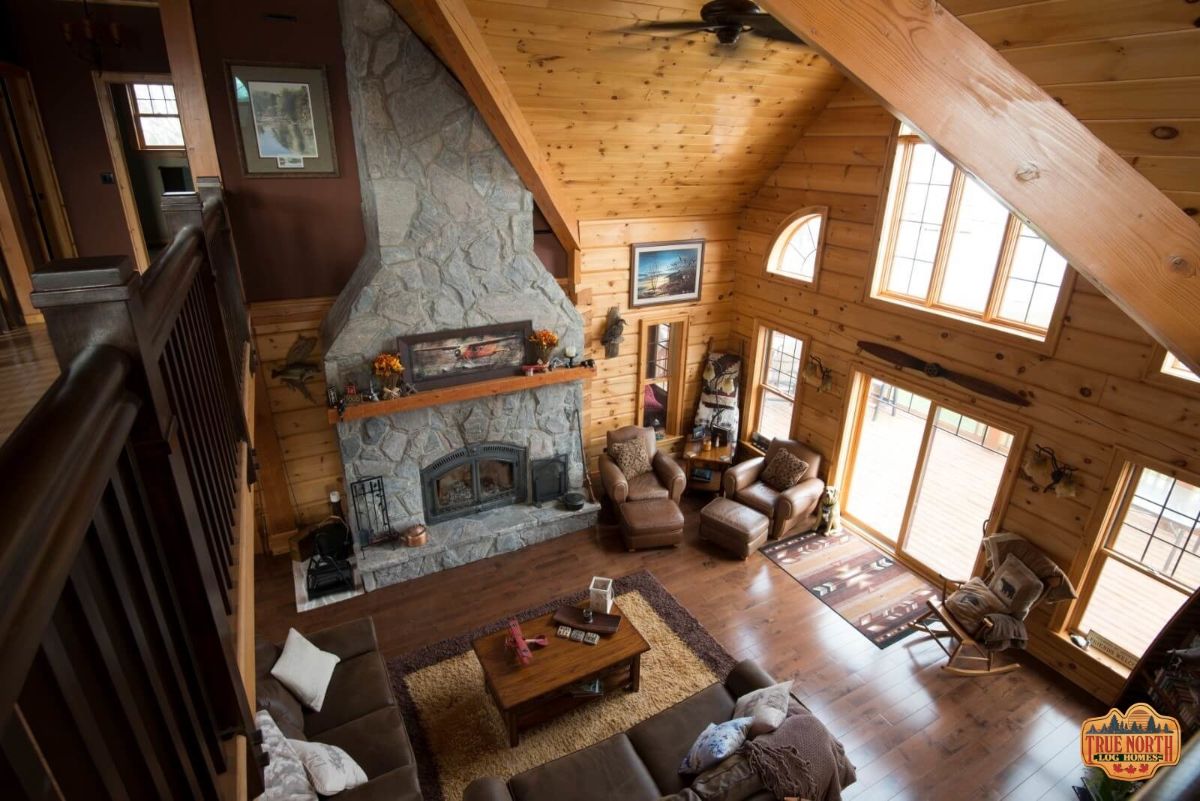 And this space has French doors leading to the deck and a dining room and kitchen not shown, but just to the right on this image. A great open floor plan for enjoying with friends and family all year long.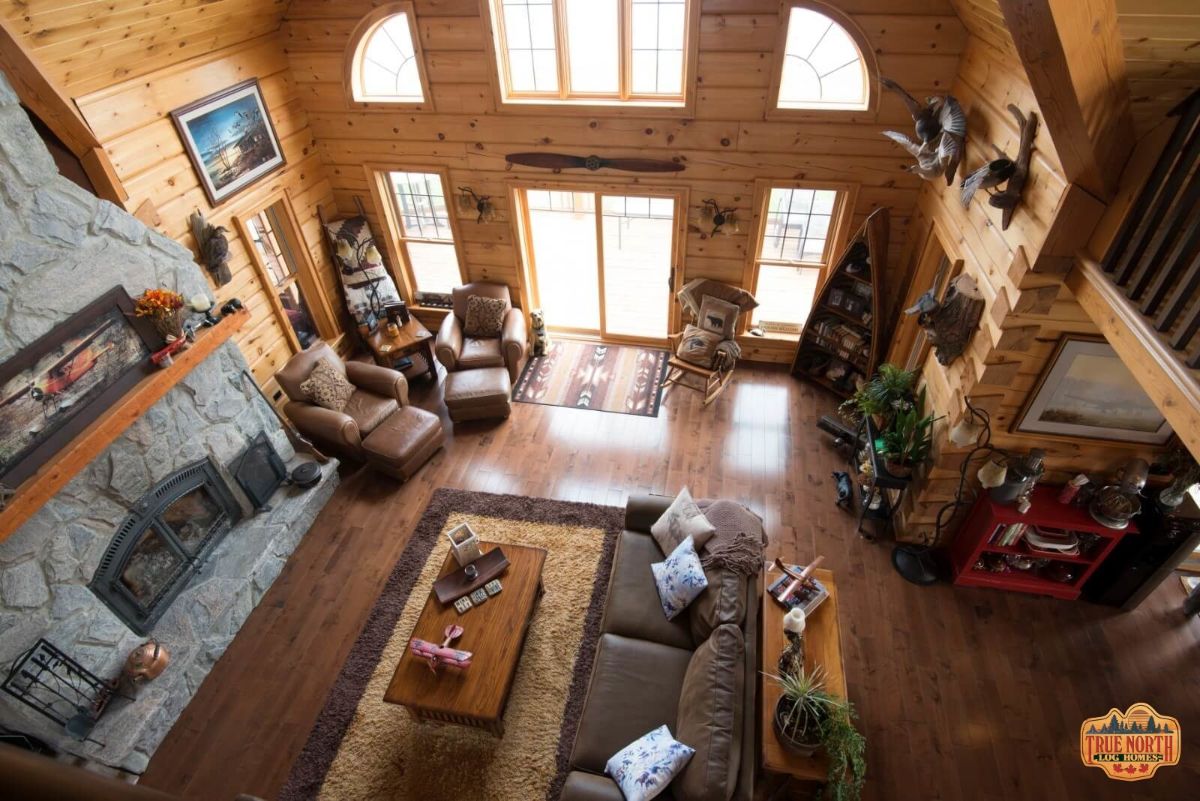 Upstairs the loft space has bathrooms but also this cozy open space with sofas and a television. A second living space that is perfect for the kids or a weekend of movie watching around the holidays.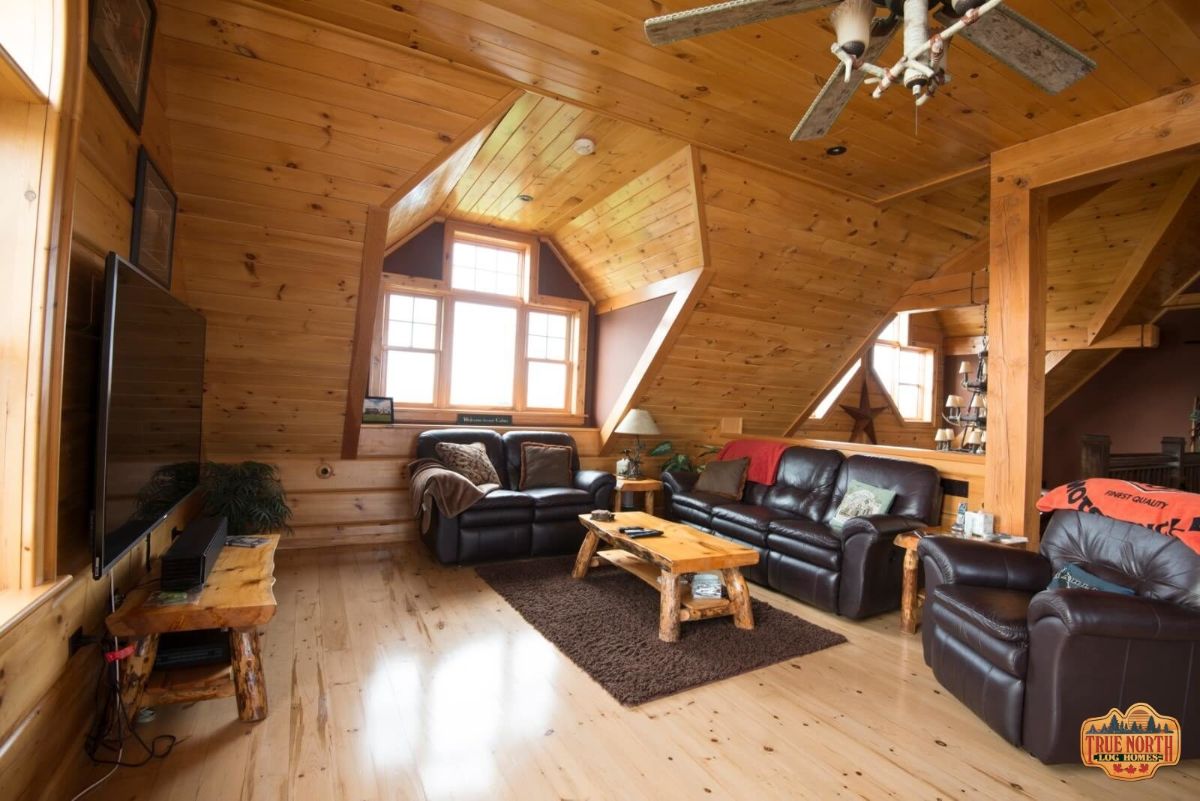 One of the rooms here also doubles as a home office with a gorgeous desk against the wall and plenty of light from the large open windows.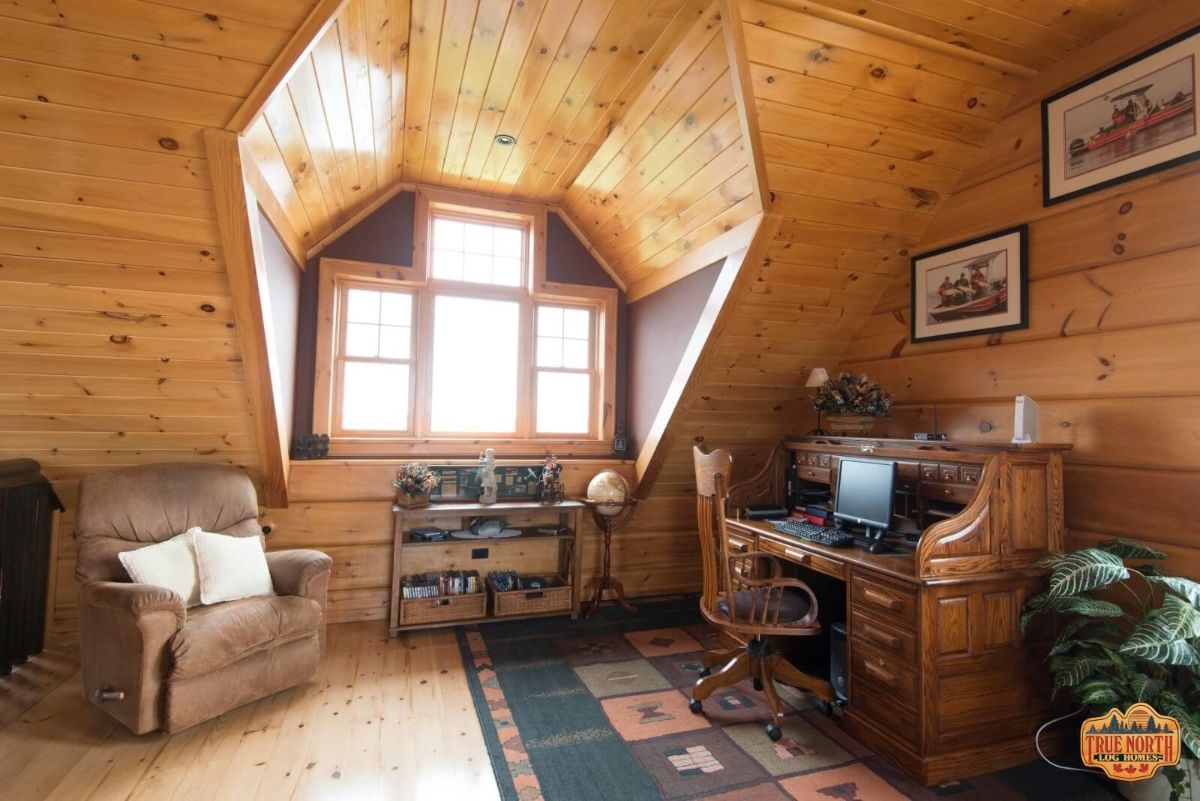 And of course, a bedroom in this home wouldn't be complete without a little something extra including this beautiful telescope!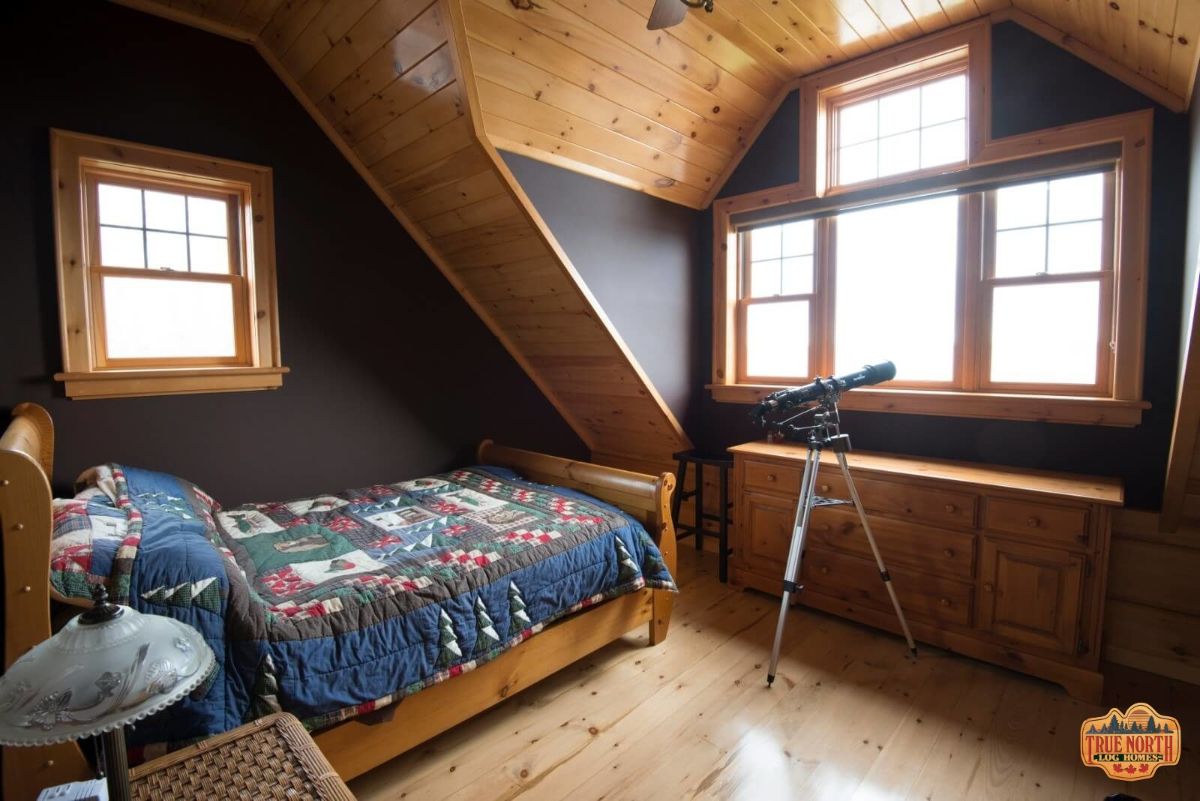 Learn more about this build in the video below!
Find out more about this and other builds on the True North Log Home website. You can also find them on Facebook, Instagram, or YouTube for more day-to-day updates on their current builds. Make sure you let them know that Log Cabin Connection sent you their way.
More Log Cabin Kits and Tours