Here is another fantastic option from Rockerville Lodge and Cabins rentals. The "Bunkhouse" is listed as a multi-family cabin unit. This larger space has a communal living room and kitchen with lofted areas on both sides. A perfect choice for families traveling together, or parents with adult children and grandkids.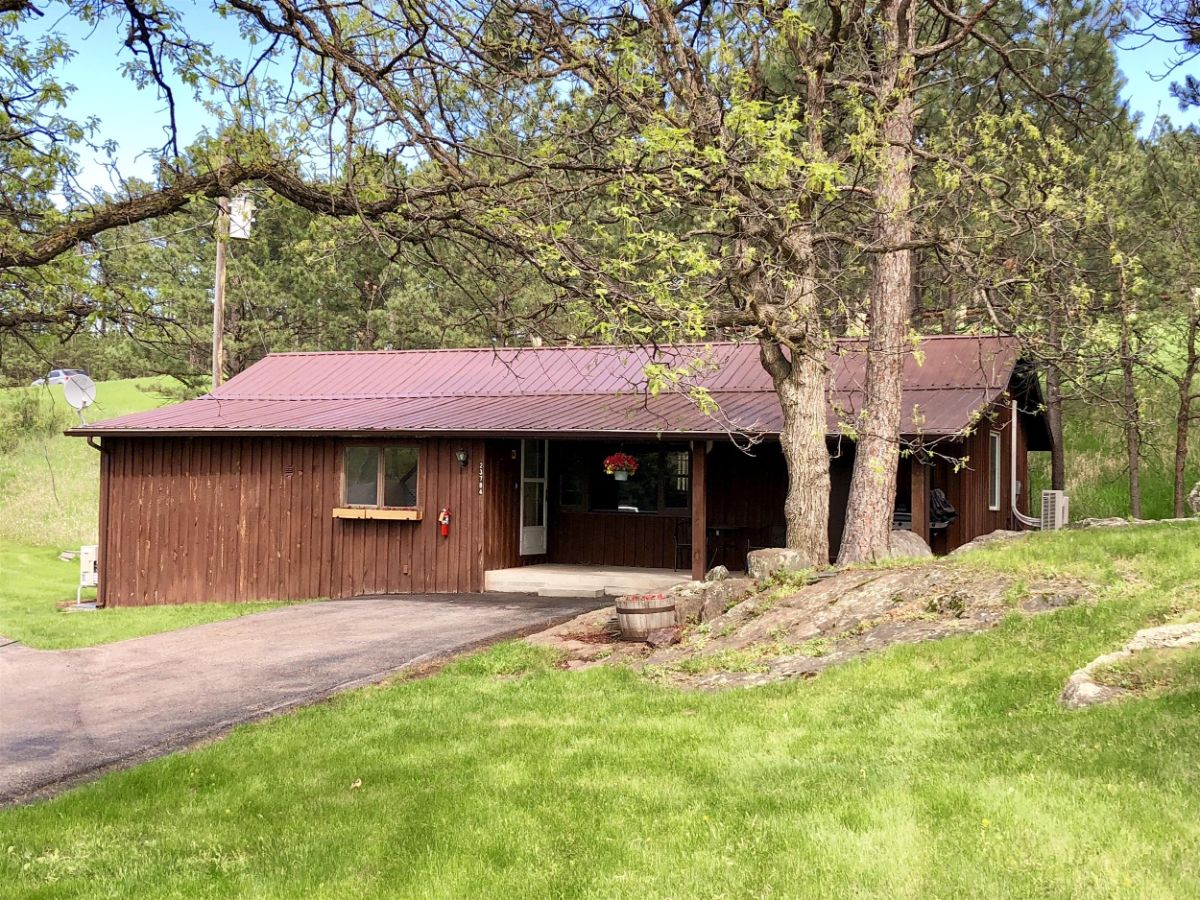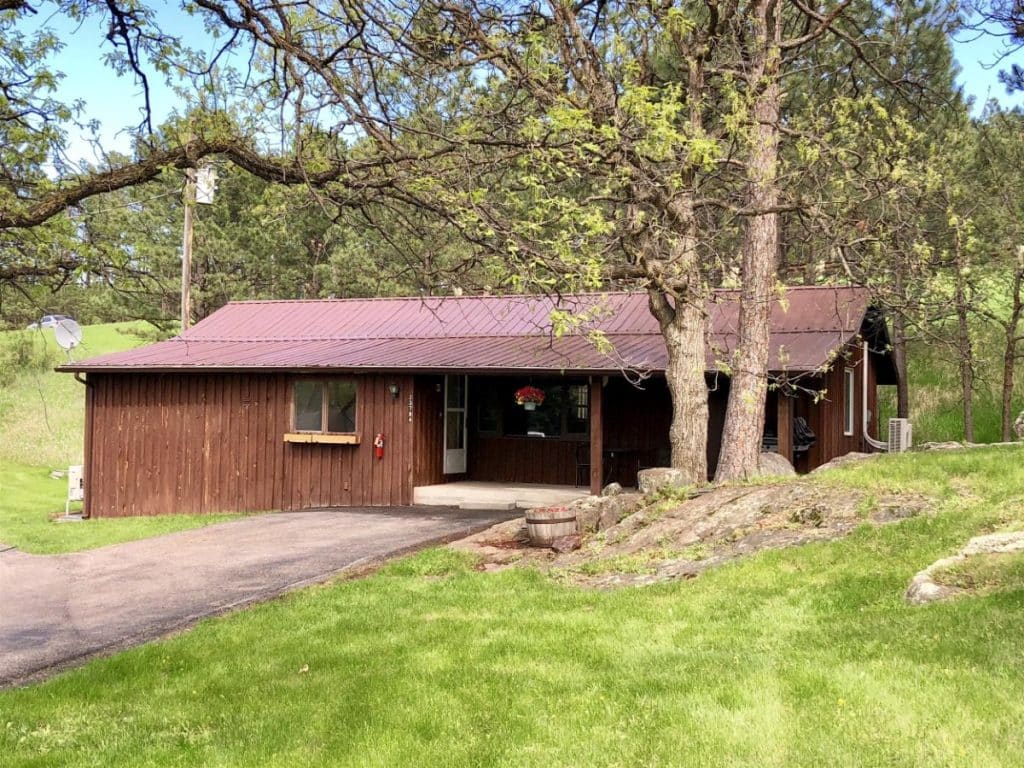 Cabin Rental Price
This cabin starts at just $164 per night. Other options are available for as low as $125 per night and as high as $199 per night. This price is perfect for a lower-cost vacation that still has the amenities you desire.
Cabin Size
2 traditional bedrooms and 2 open loft bedrooms
2 bathrooms
This cabin is considered a multi-family cabin with living spaces in the center and bedrooms and bathrooms on both sides. It is ideal for sleeping up to 10 people but can be great for smaller families as well.
In the center of this home, you find an open living room with a sofa and television and a dining table on the other side. Storage cabinets are on one side of the cabin with the kitchen on the other beside the second lofted sleeping space.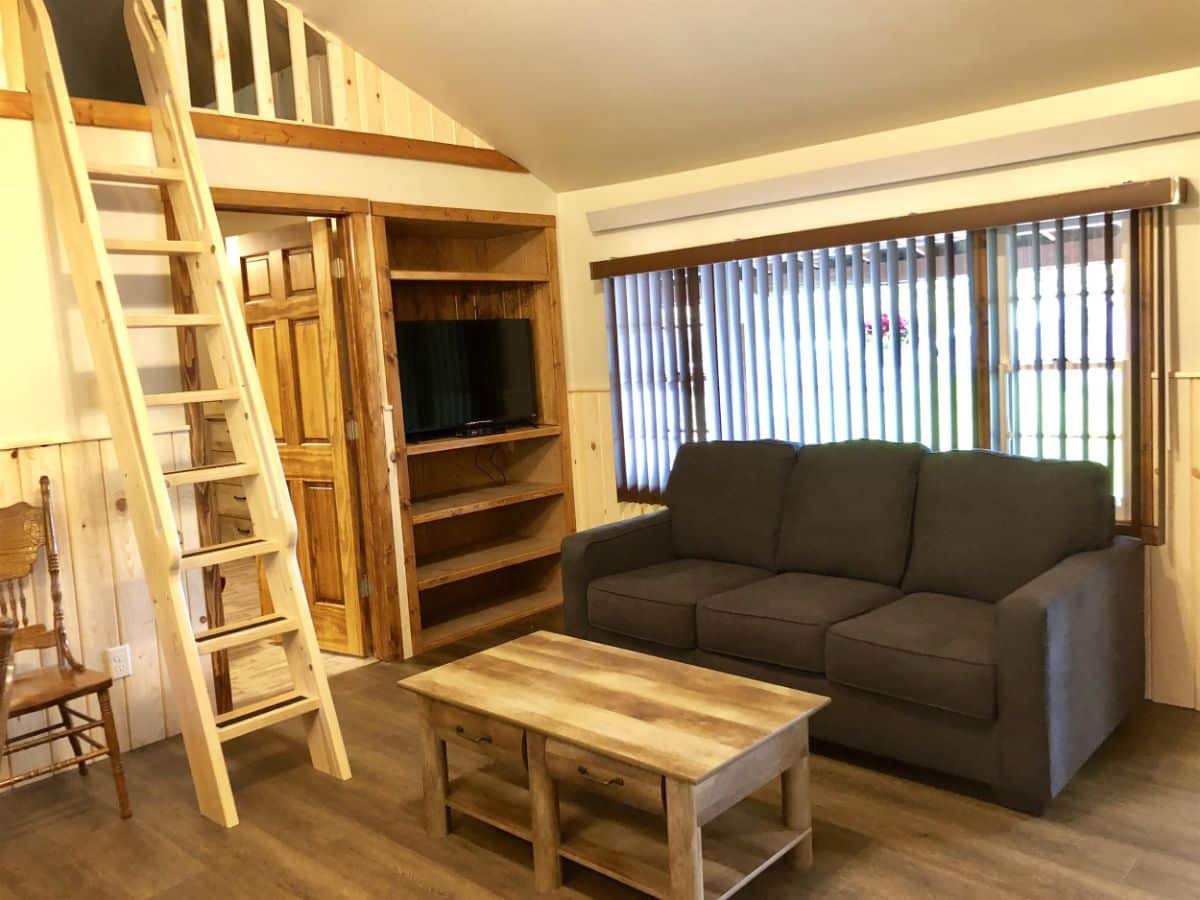 Cabin Features and Amenities
Along with the two bedrooms and two loft areas, this home includes a living room with a pull-out sofa. A full kitchen with a dining table, the bathrooms, and a washer and dryer all fit easily into this space making it a great location for families.
Below are some of the amenities that you will find in this cabin:
One bedroom with a single queen bed, and a second bedroom with two queen beds, plus the two loft areas contain a total of three twin beds.
Free Wi-Fi internet.
Satellite TV with a large flat-screen television and X-Box One are available in the main room.
Multiple USB charging stations and alarm clocks are included.
Includes both heating and air conditioning making it a year-round optional destination.
The bathrooms include free toiletries and a hairdryer.
Located steps away from the Rockerville Main Lodge, you have easy access to the free continental breakfast served there daily.
Exterior BBQ Grill at Main Lodge is open for use, as well as a campfire ring in the common area between cabins.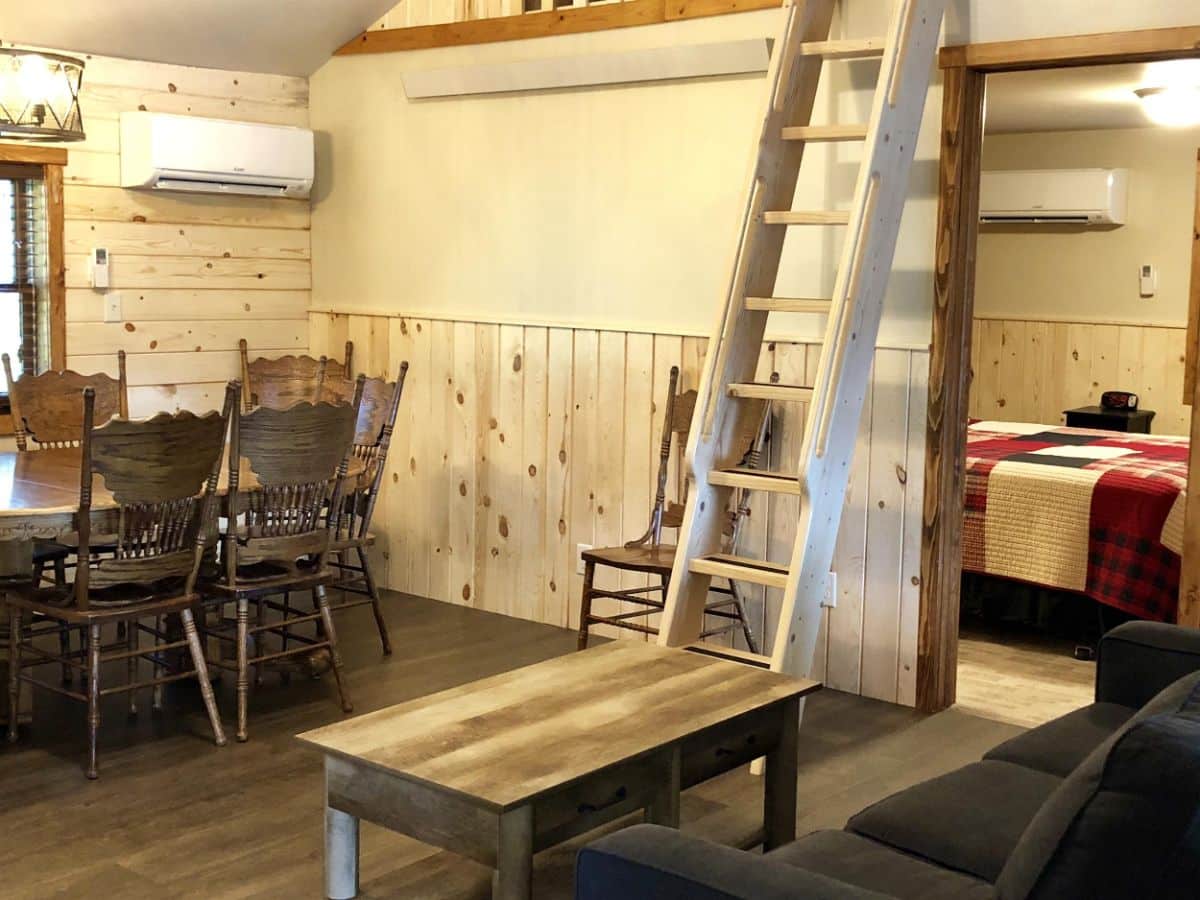 I love that the kitchen is a full kitchen with a stove, refrigerator, large countertops, and a ton of storage cabinets. You can easily prepare any meal wanted here, but it isn't necessary should you want to go out and explore the area's restaurant options.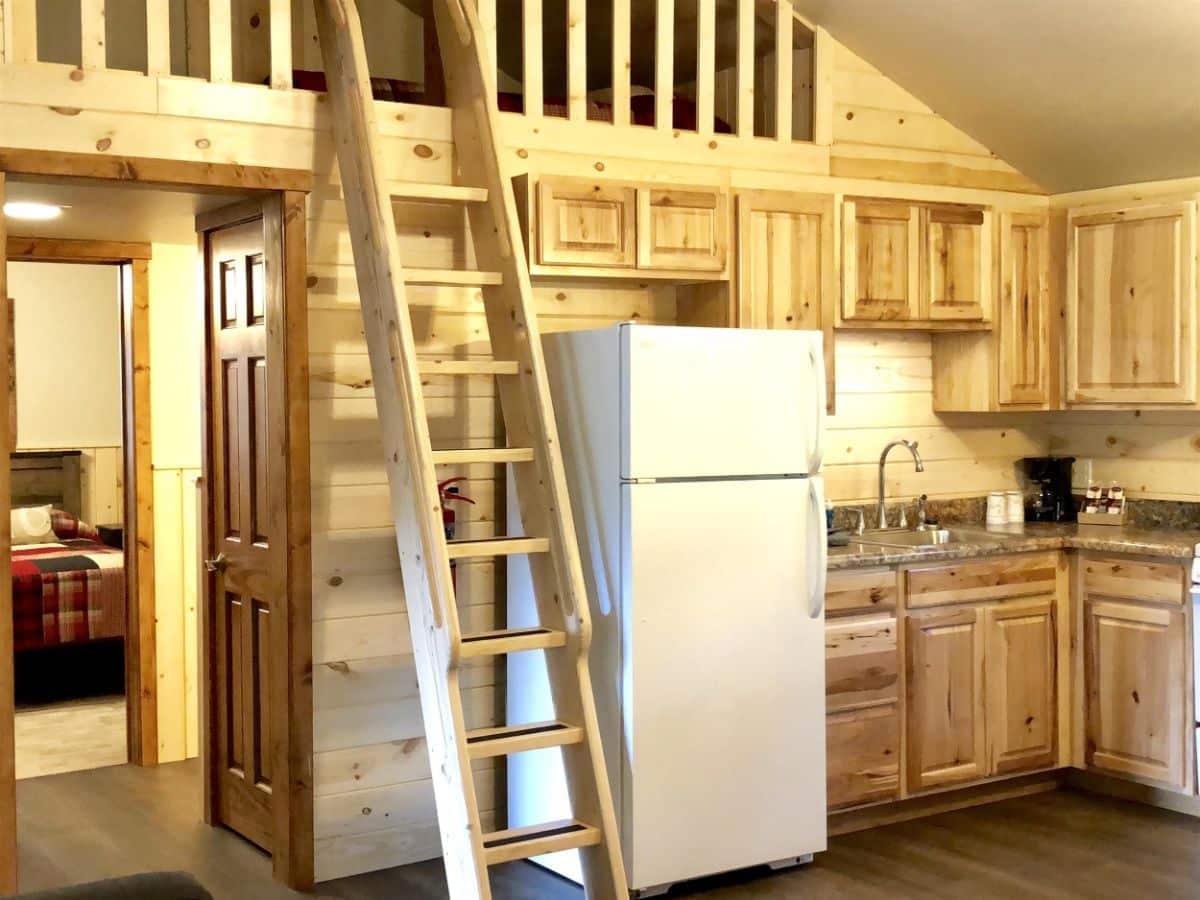 One loft holds two twin beds while the second loft holds a single twin bed. These spaces have low ceilings and are not designed to walk around in, but simply be used for sleep. They are perfect for the kids in your travel group.
In the main floor bedrooms, you will find just enough space for the beds and a bit of storage. They are not luxury spaces, but are comfortable and welcoming.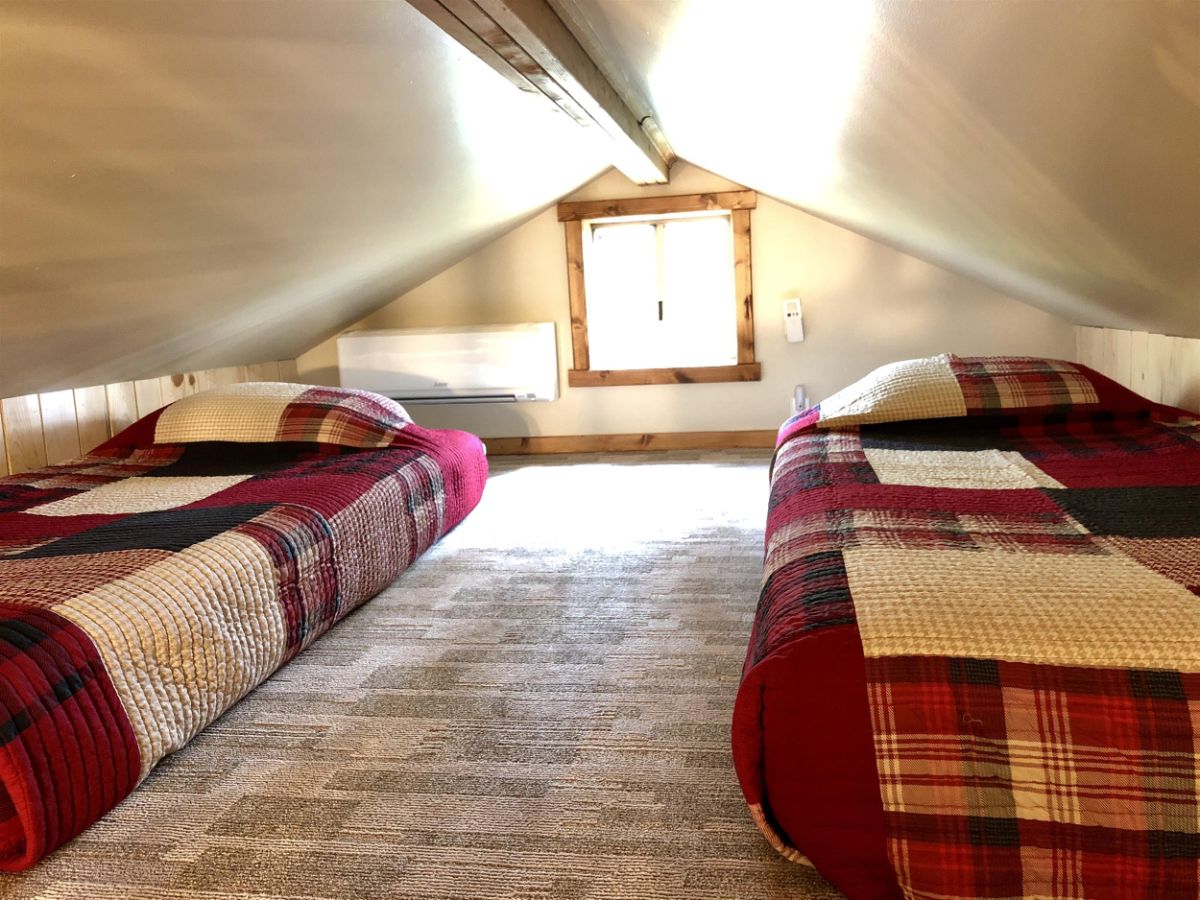 To book your stay, check out the Rockerville Lodge and Cabins website. You can also follow them on Facebook for updates on their latest cabin builds and rental availabilities. Make sure that you let them know that Log Cabin Connection sent you their way.
More Log Cabin Kits and Tours