Zoosk cabins have outdone themselves once again with the Glacier log cabin model. This basic ranch-style home has everything you want in a cabin with the extras that make it easy for any family to move right in.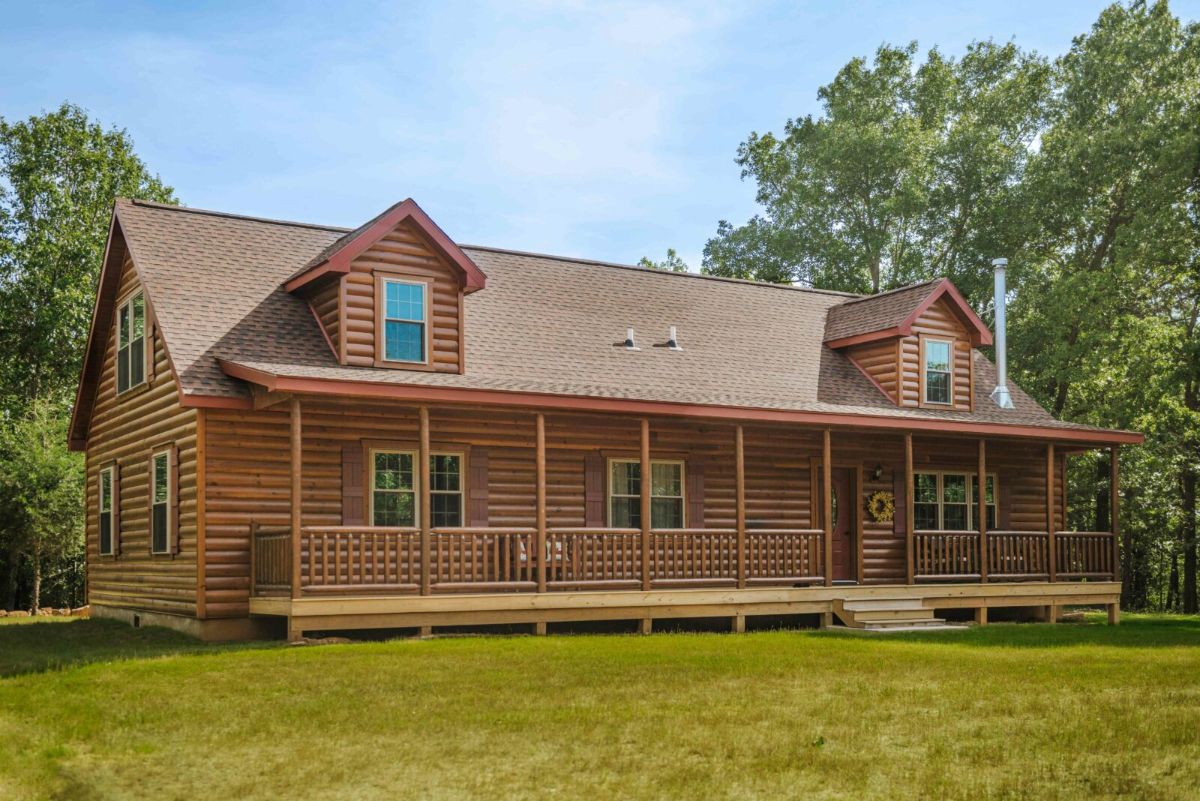 Cabin Price
Prices start as low as $164,000 and go up to $375,000 for this particular model. There are multiple options and choices that can keep the budget low or increase the cost. You can put in your own choices and location in their automatic pricing calculator to get a better idea of how much the plan you want would cost.
Cabin Features
Inside this cabin, you will find the perfect combination of rustic and modern to keep the home fully functional for everyday life. Whether you are considering this as a vacation home, a family home, or just a rental property, you are sure to be pleased with the options and features available.
A combination of vaulted ceilings in the great room and a half loft gives you the best of both worlds.
The open great room includes the classic wall of windows for tons of natural light.
An open floor plan allows the kitchen, dining room, and living room to flow seamlessly into each other making this home ideal for entertaining.
A large front porch that is covered with an a-frame dormer on the outside makes it welcoming from the moment you pull up the driveway.
On the back of the home is a smaller deck that can be expanded or added to if desired.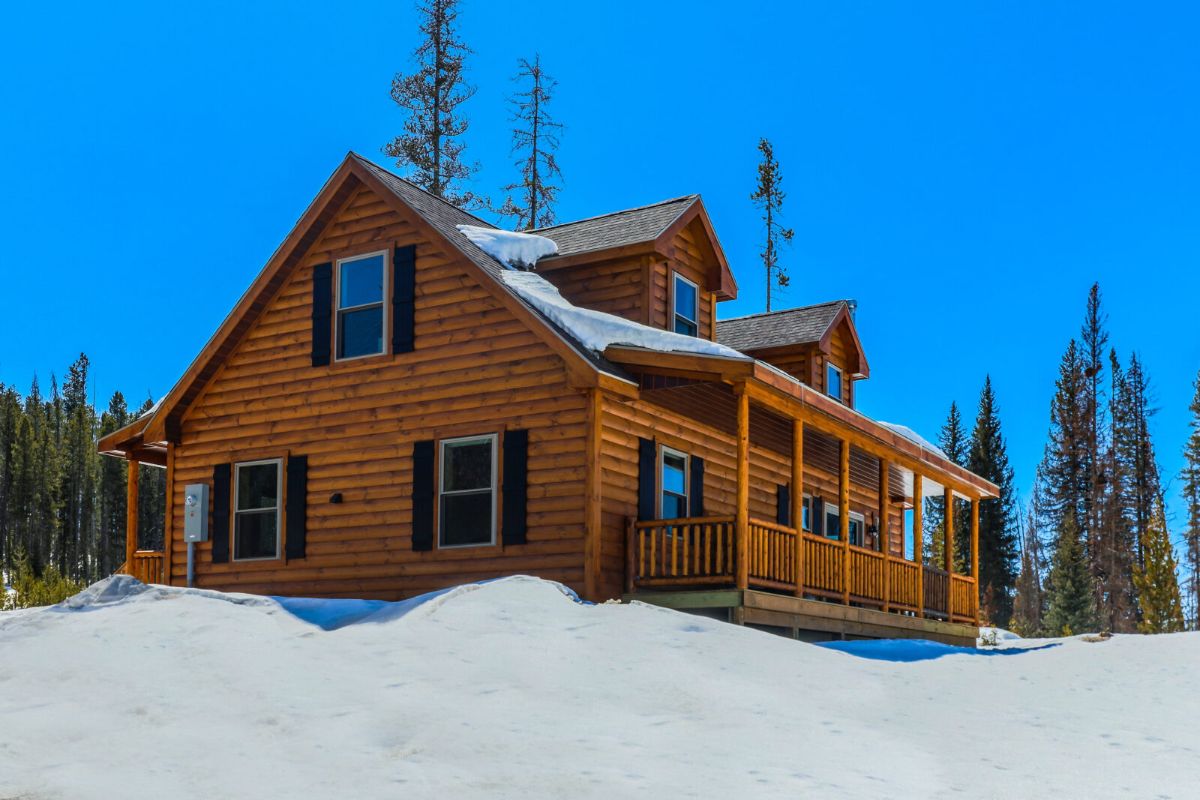 If you want a home that feels like a cabin but has the modern needs met, then the Zoosk cabin is a great choice. The Glacier is just one of many options available with this floor plan. I love seeing the simple ranch-style layout but all of those favorite cabin elements throughout.
Below is the back of the cabin with an open deck that leads down into a structured patio area with seating and a fire pit. This is a great way to make this home suit your family's needs!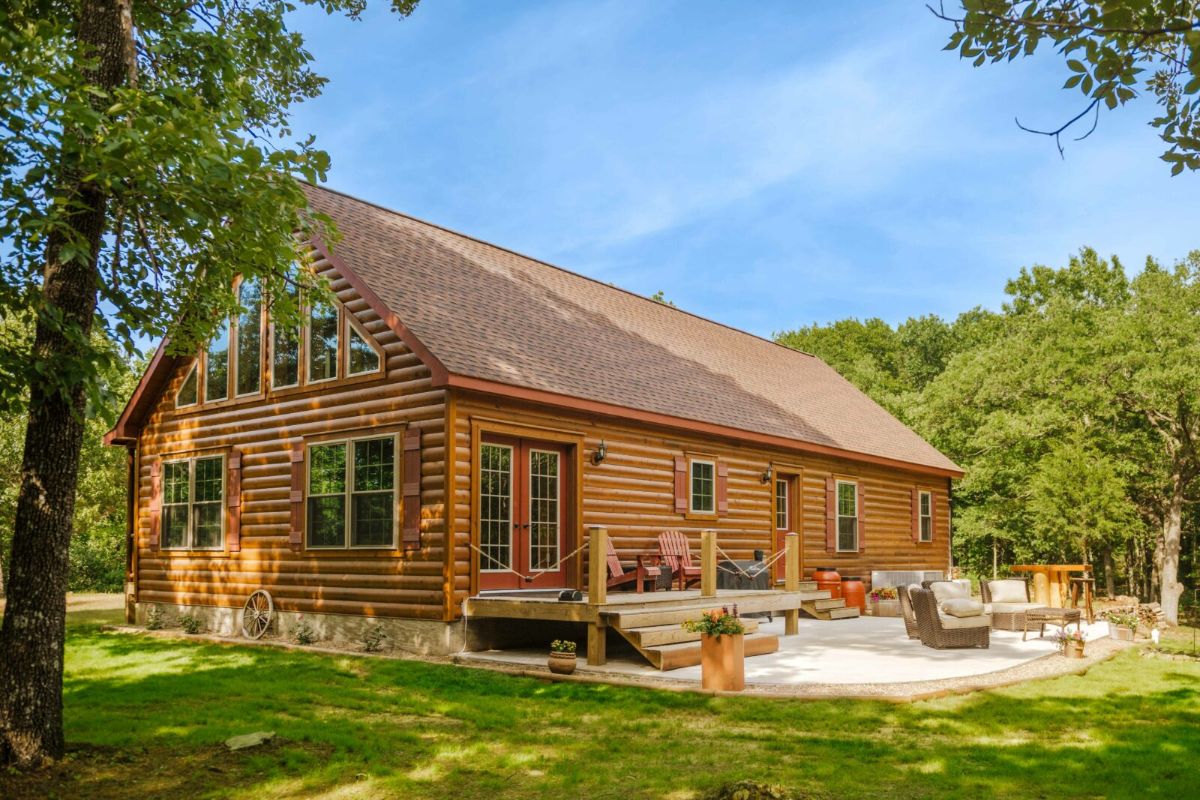 Inside this particular building, you see the classic light wood ceiling, walls, and flooring. A tad darker stain on the floor gives an accent look but still keeps that natural look that you love.
They have lain out this home with the great room on the end overlooking the property outside. This allows for large windows above and on either side of the space. A television fits easily into the middle of this wall, and a corner wood-burning stove brings extra warmth.
You can leave the space in front of the television open as shown, or create a circle of chairs and sofas around it and the stove. To the left, you can see the dining table is situated beside the kitchen and by the doors leading out onto the back deck.
Of course, the kitchen is one of my favorite spaces with a built-in pantry, light wood cabinets, gray countertops, and full-sized stainless steel appliances. The island includes an elevated bar that is ideal for a breakfast nook!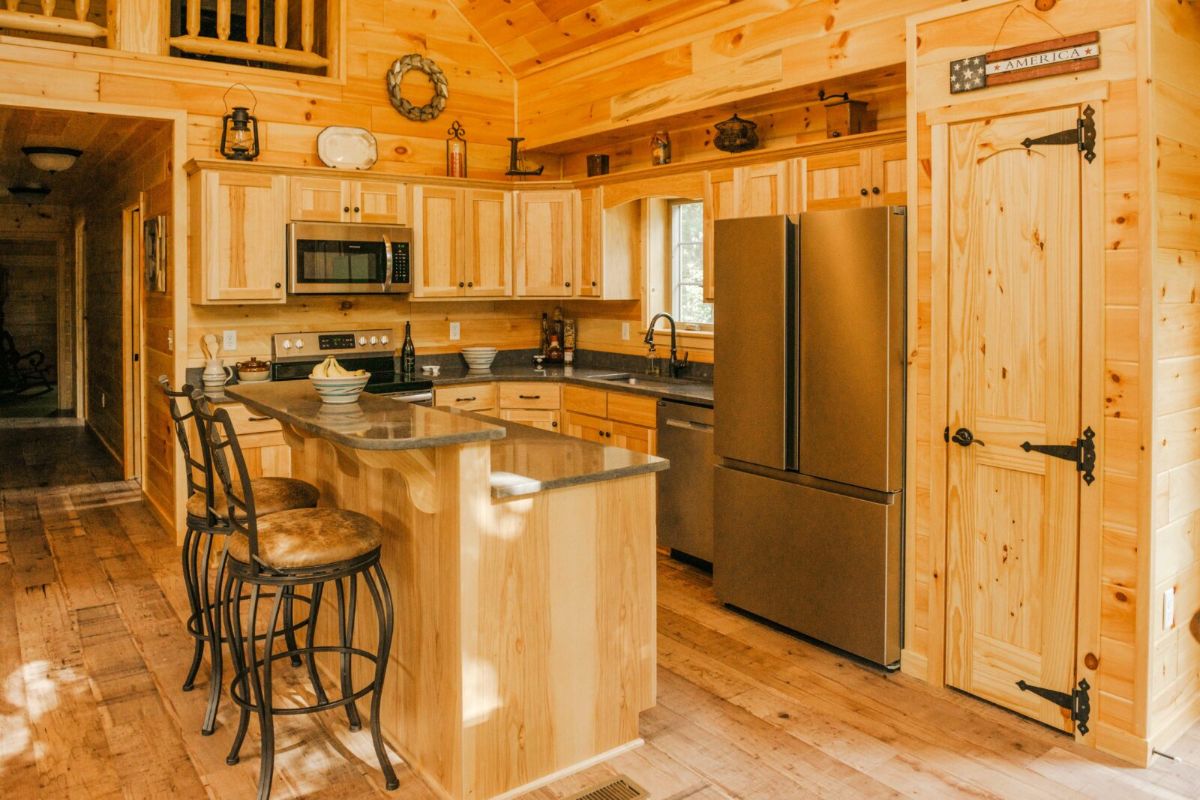 For more information on this cabin and others, check out the Zoosk Cabins website for more details. You can also find them on Facebook, YouTube, and Instagram. Make sure that you let them know that Log Cabin Connection sent you their way.
More Log Cabin Kits and Tours