The Ritter cabin is a gorgeous home that is ideal for any family that wants a bit of rustic with the modern. This cabin is a modern take on classics with all of the wood and log accents you expect while keeping to a more modern open floor plan and layout.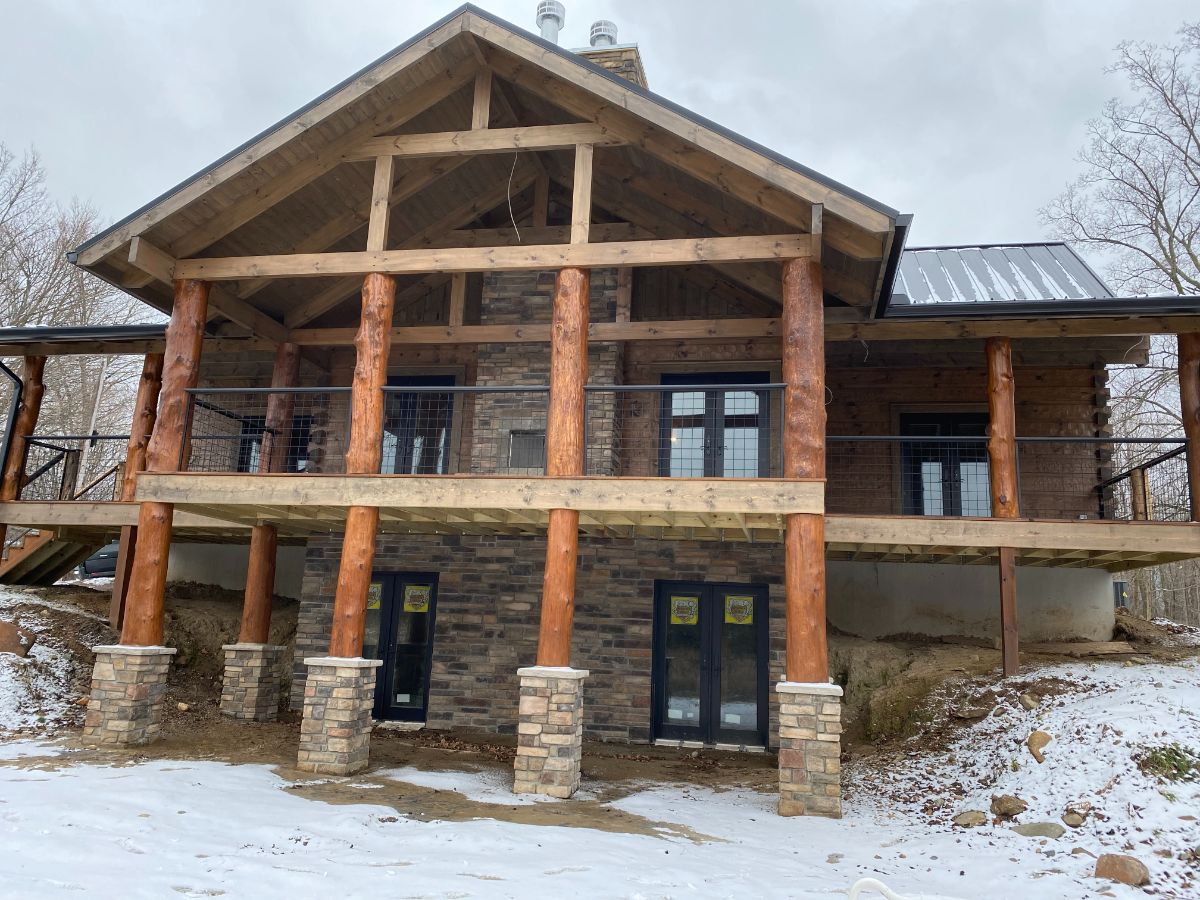 One of the features I love the most is the addition of stone around the base of the home, and around the columns of the porch. This sturdiness adds to the look while keeping structurally sound.
Plus, that walk-out basement is a huge bonus that allows you to give guests a private entrance, and make it easier for the kids to run out and play in the backyard.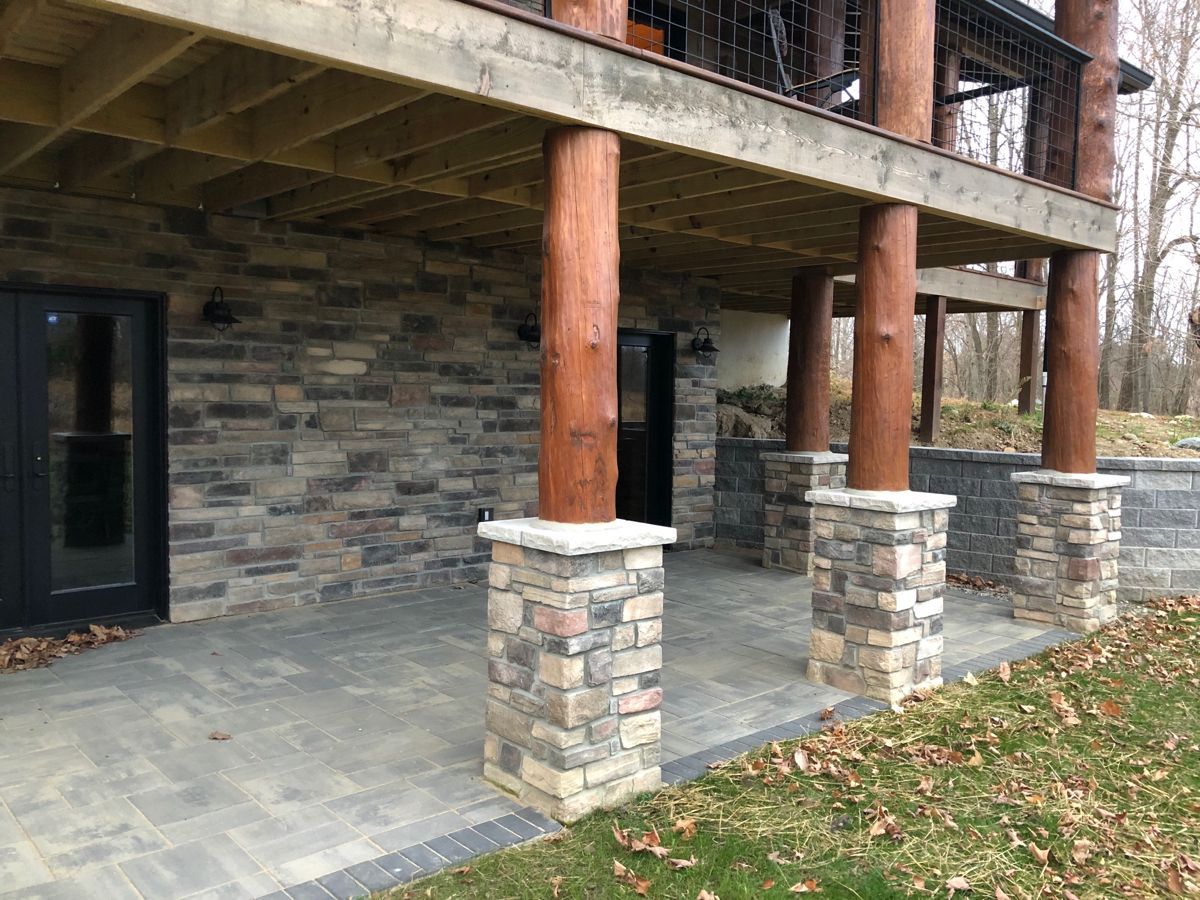 Covered porches are especially nice in areas where snow and rain are common. You don't want winter weather to keep you from enjoying the views. Luckily, the Ritter cabin has a main level covered deck as well as the lower level basement patio. Plus, additional spaces all around the exterior of the house for lawn chairs or a cozy rocking chair.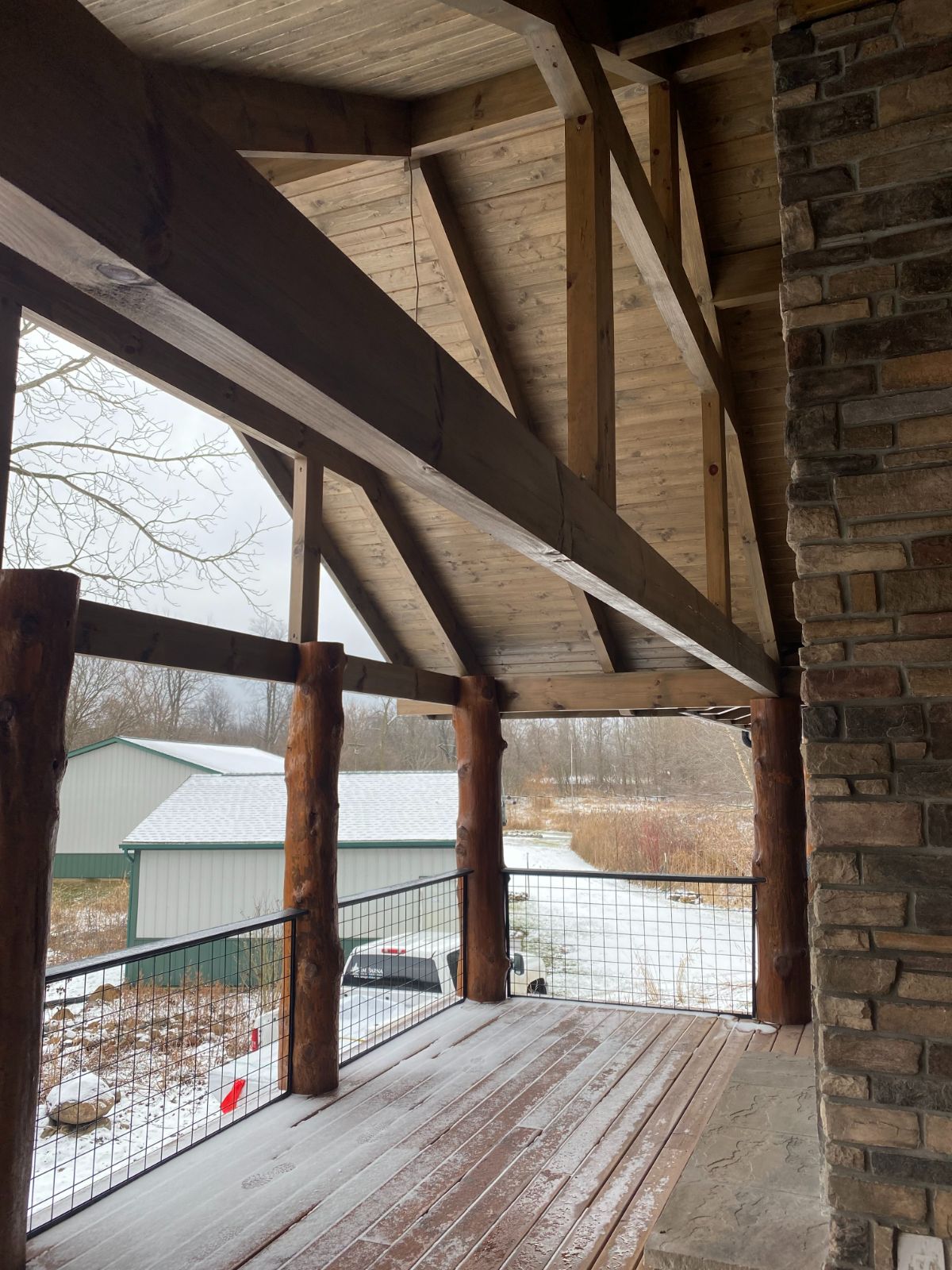 And one of the things I love the most? It's this fireplace that is connected inside and outside the home. You have a space on both sides of the wall that offers you a cozy and warm space to relax in comfort. Bundle up with a cup of hot cocoa to look out and watch the snow fall, while staying warm!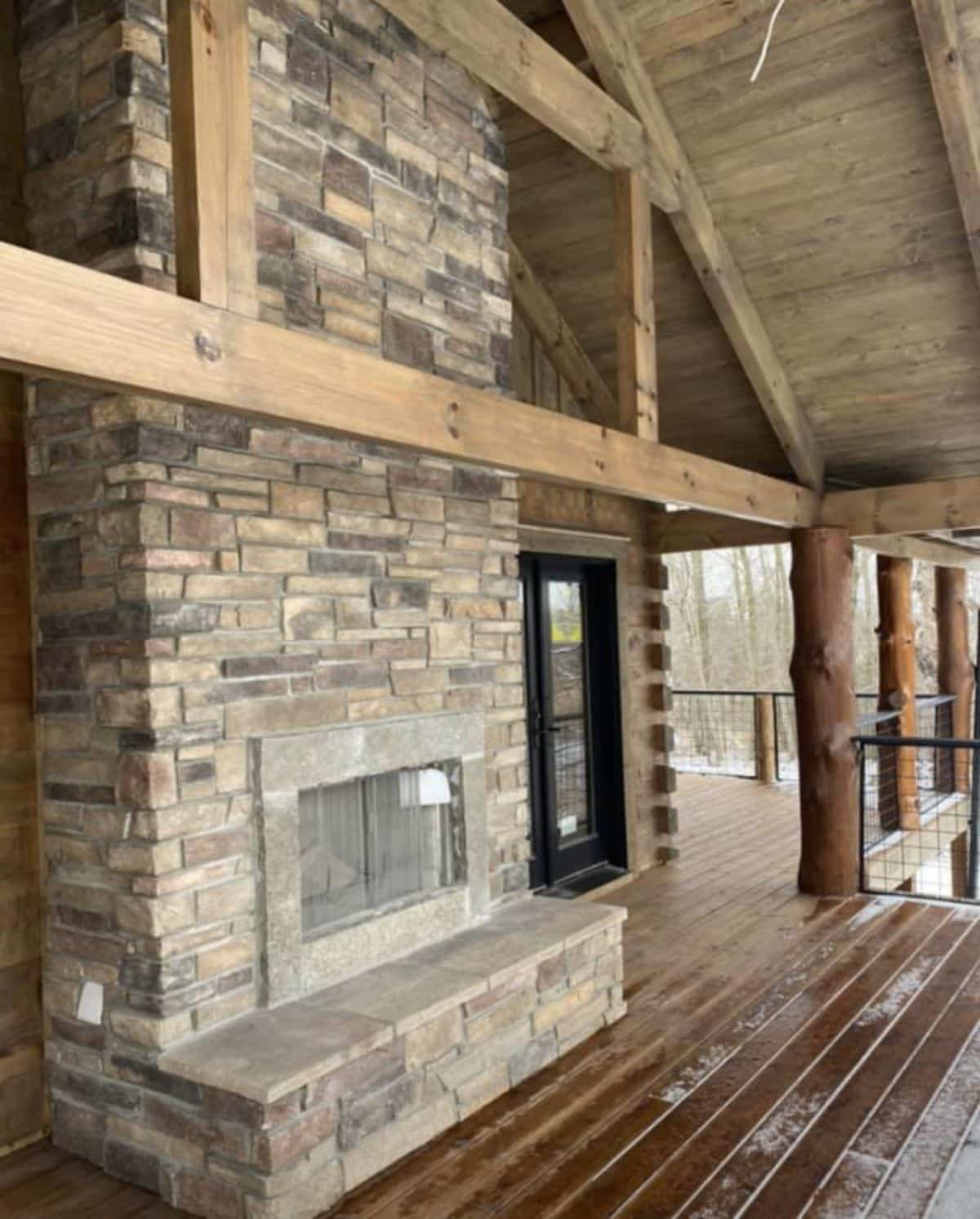 And on the inside, that same chimney houses the fireplace that will help heat the main floor and keep you cozy and warm all winter long.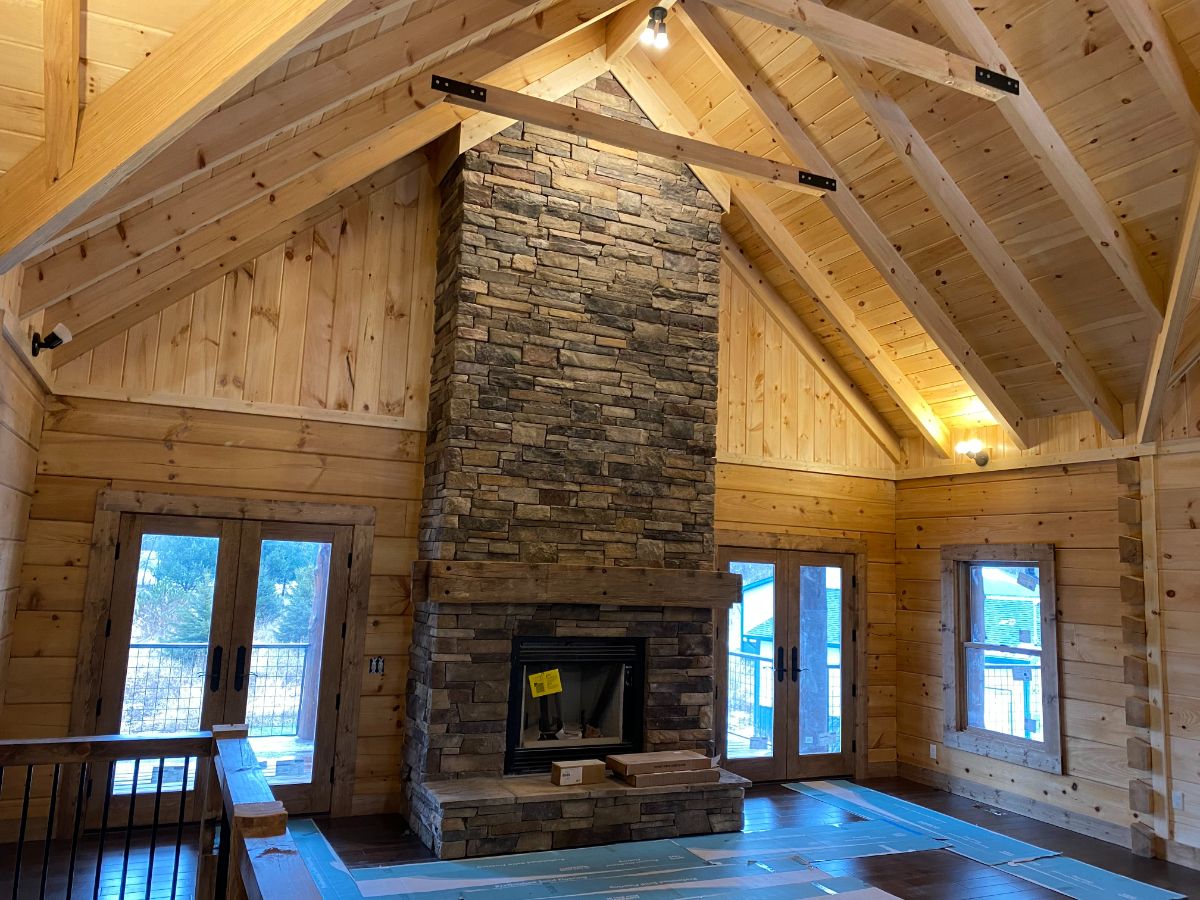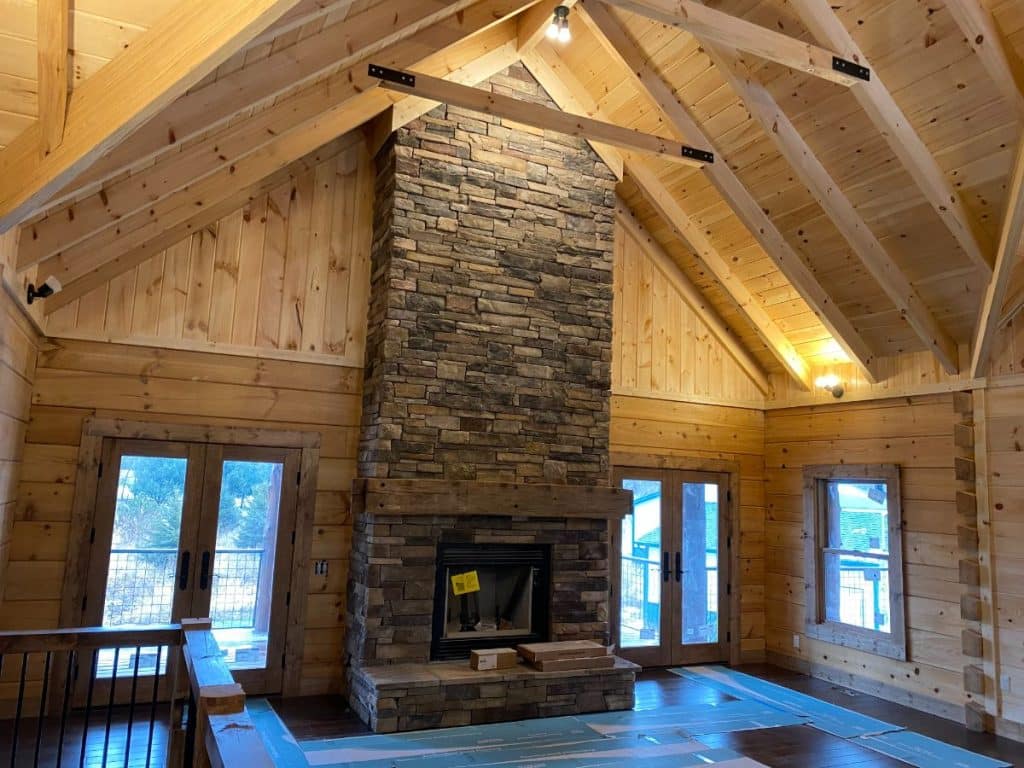 One of the more modern additions to this cabin layout is the kitchen. Granite countertops sit on dark cabinets with stainless steel accents and appliances.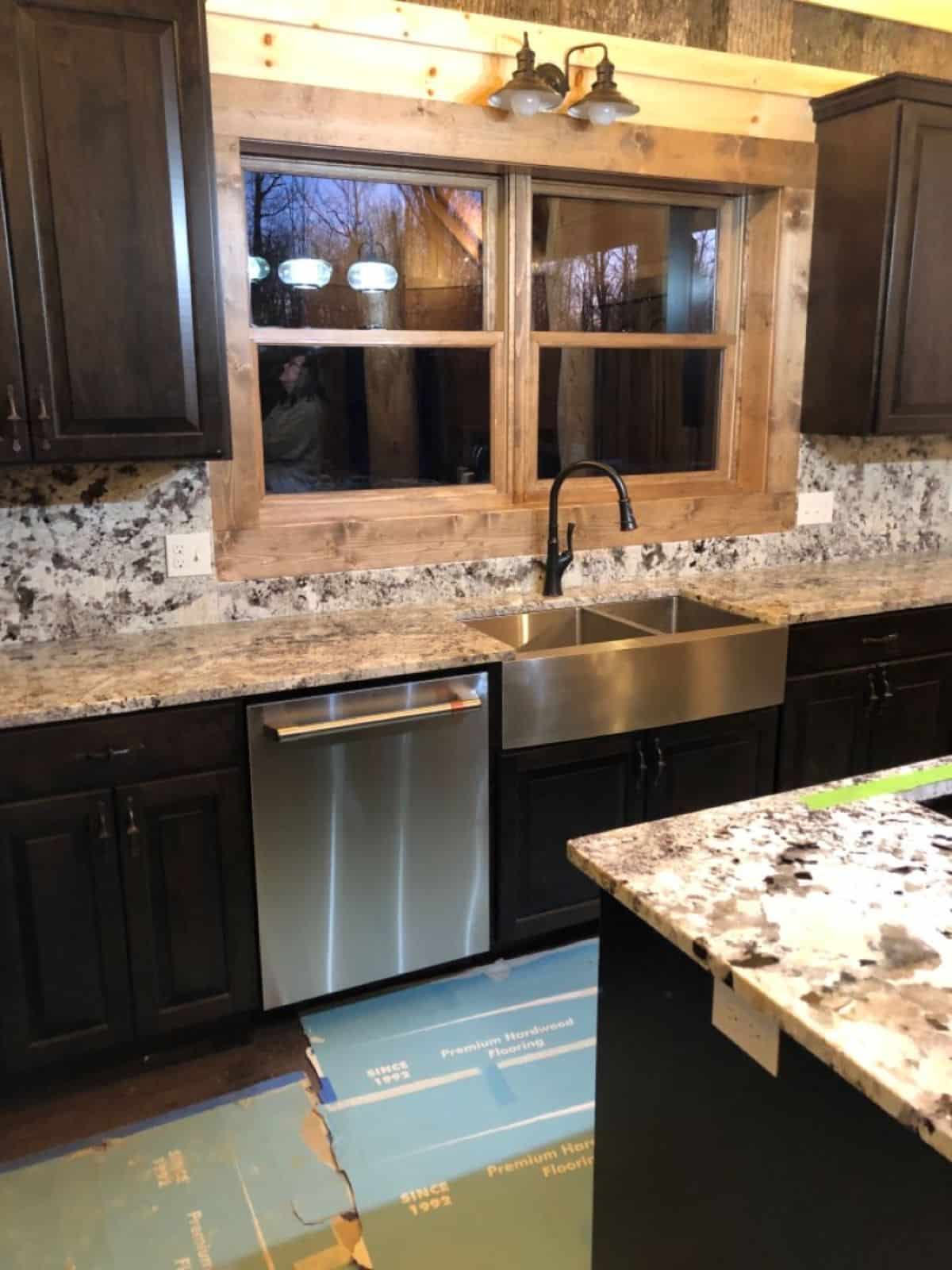 This kitchen also includes an island that doubles as the cooktop and has tons of storage below. It's a great way to have the cooking space open to the rest of the home, without taking up a lot of space.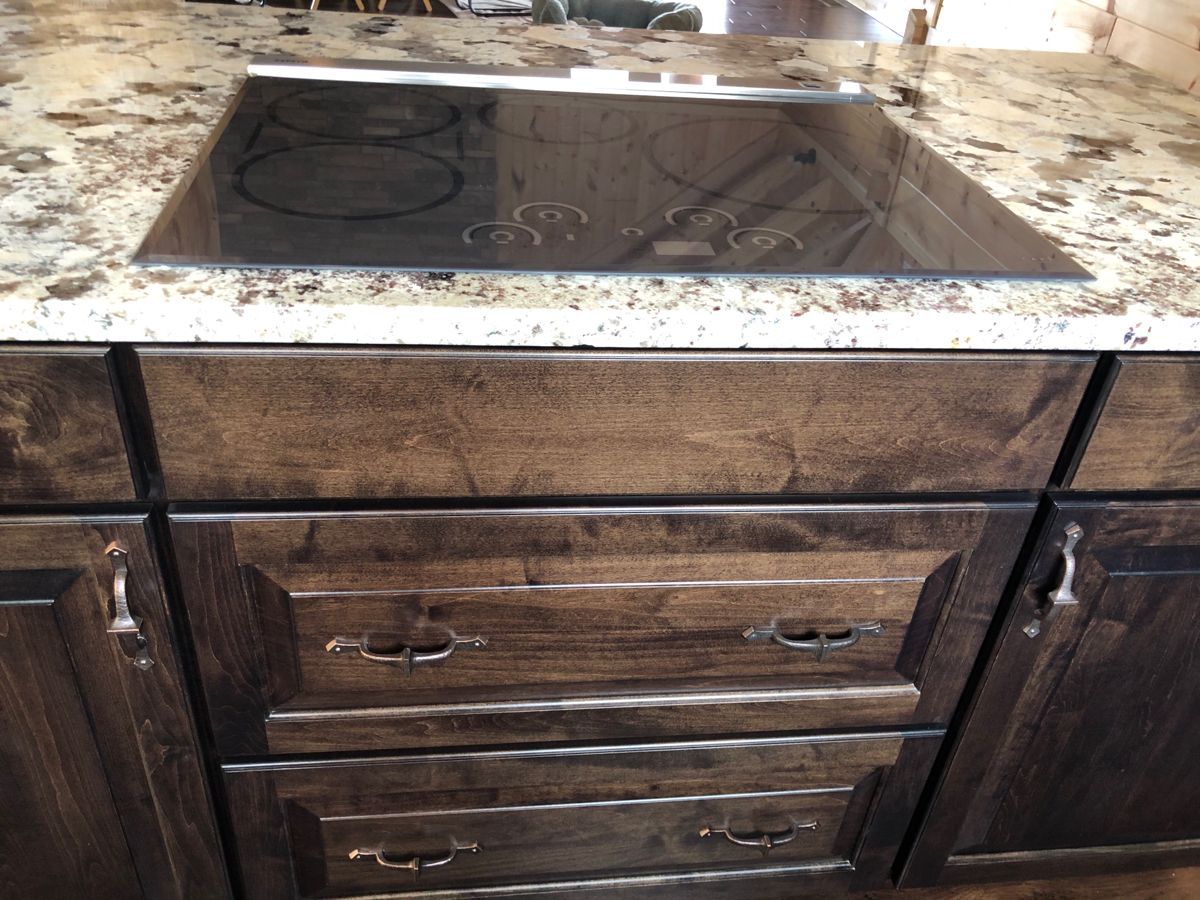 This kitchen includes a large refrigerator right next to dual ovens. The convection oven above the traditional oven is a huge bonus that I adore.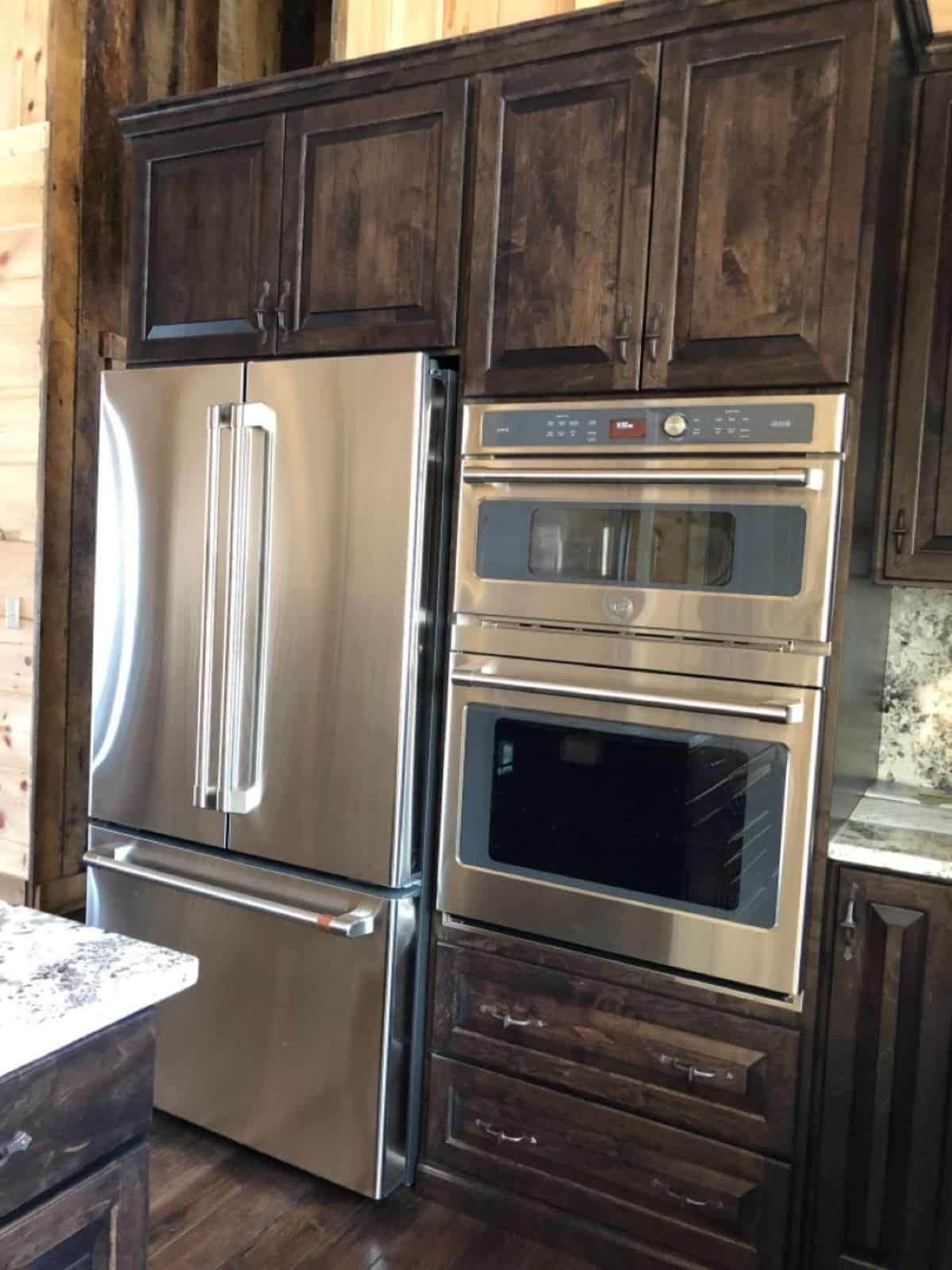 And a separate closet pantry here keeps everything handy and accessible. I really love that this is just around the corner from the stove, but also has doors to keep it out of view when not needed.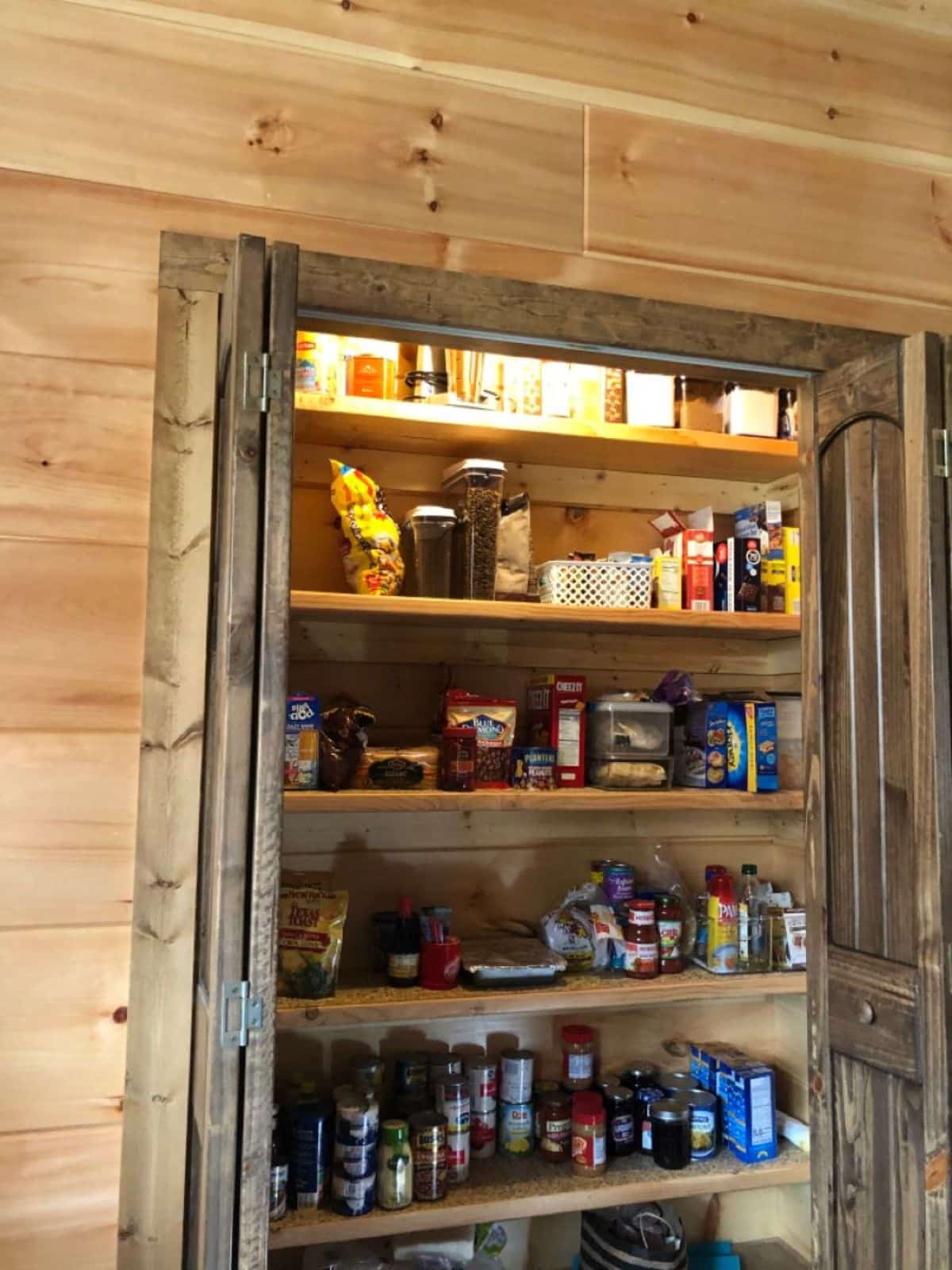 Additions like this light fixture are also great for making the home feel cohesive with rustic and modern.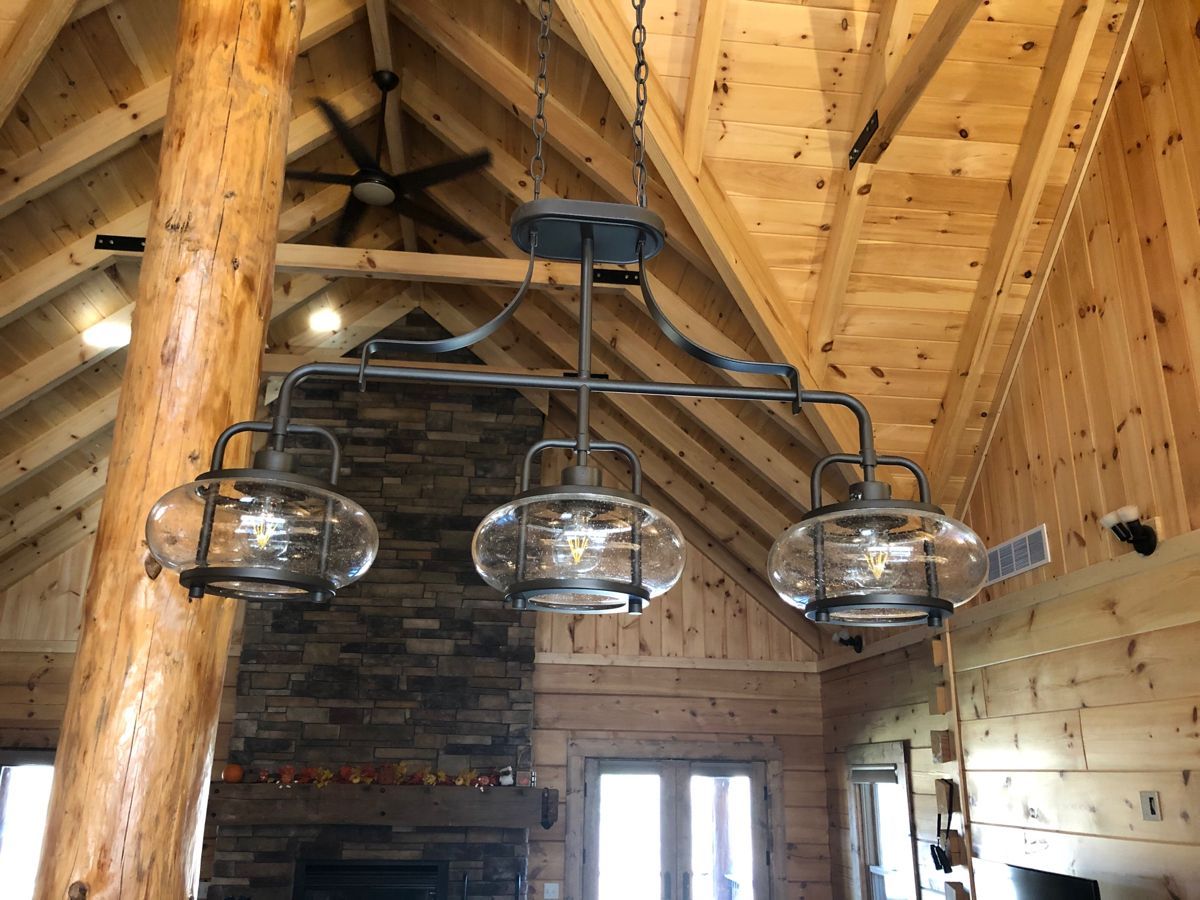 This cabin has an upper loft level alongside the basement and main floor. Stairs going up also have an open space beneath for storage. I can imagine setting up a low bench seat with cushions and a little bookcase here to turn it into a reading nook.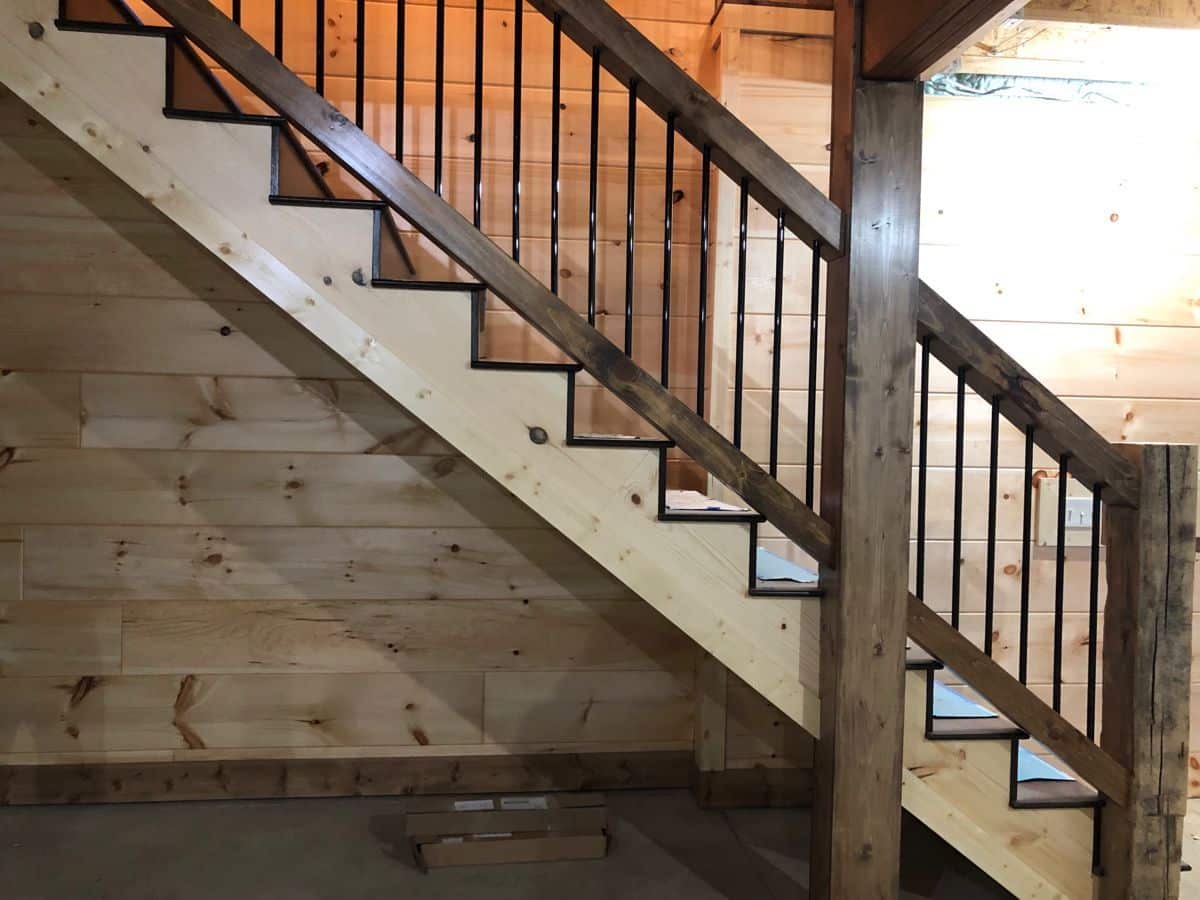 Another bonus I like is the addition of carpeting on these stairs. Having fallen on stairs before, this extra traction is a huge addition of safety.
Upstairs, the master bedroom has an adorable little nook for the bathroom. It almost looks like a house within the house!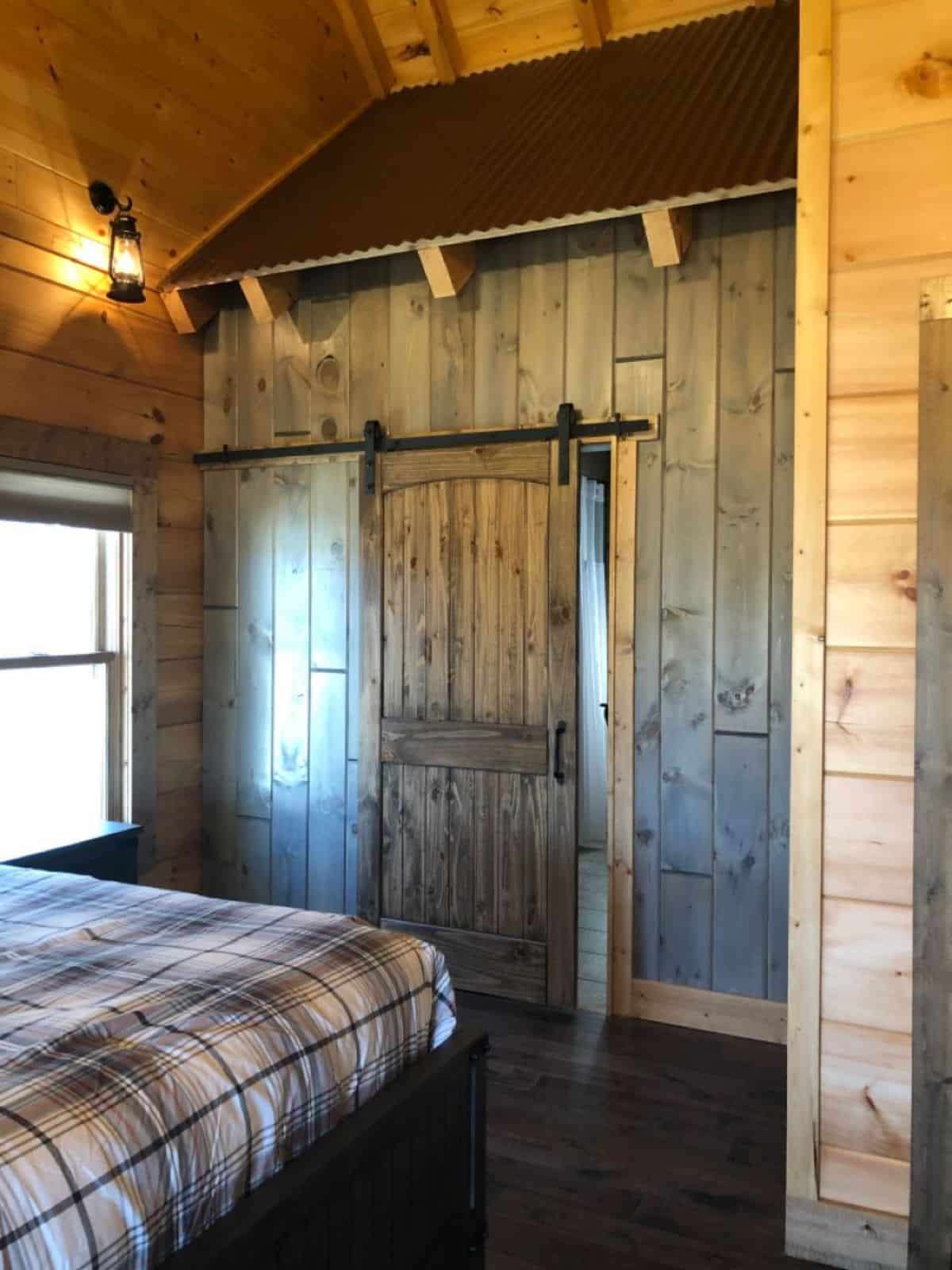 One of the main floor bathrooms has this lovely bowl sink as a modern addition.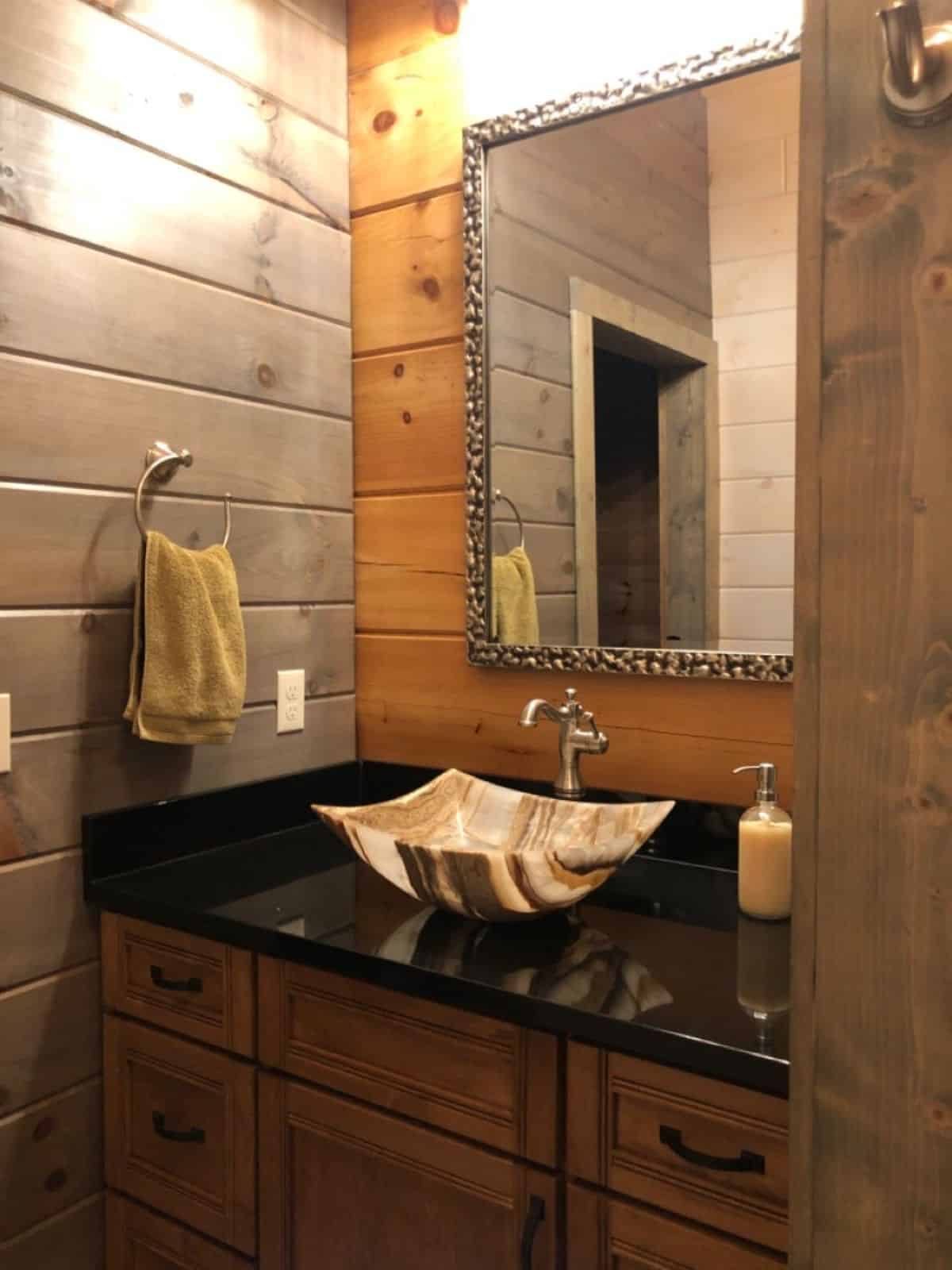 And the master bathroom has dual sinks with these gorgeous copper basins. I love all the space on these counters and so much storage!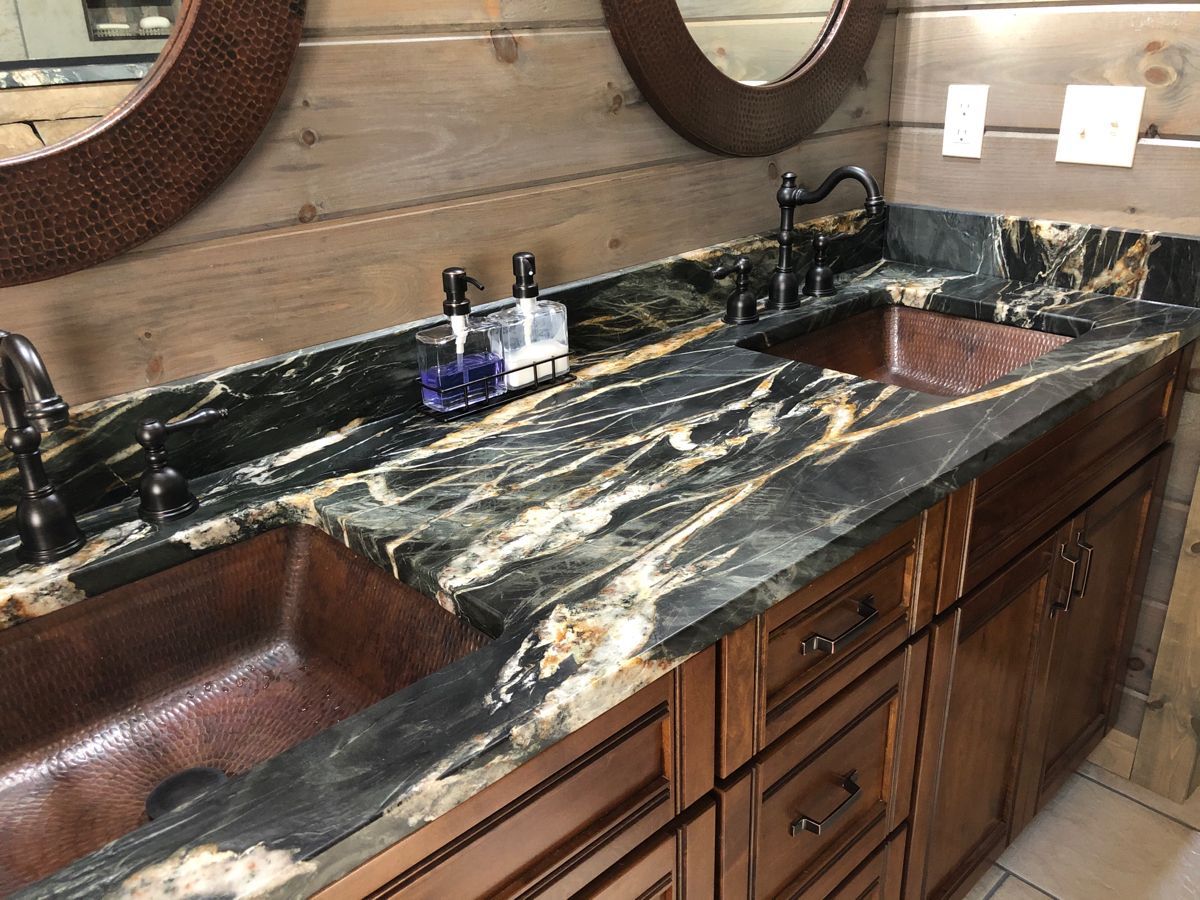 A large tiled shower with a half wall is another bonus in this master bathroom space. I really love how it feels modern but has that charm. Plus, it's a large two-person shower, perfect for the master space.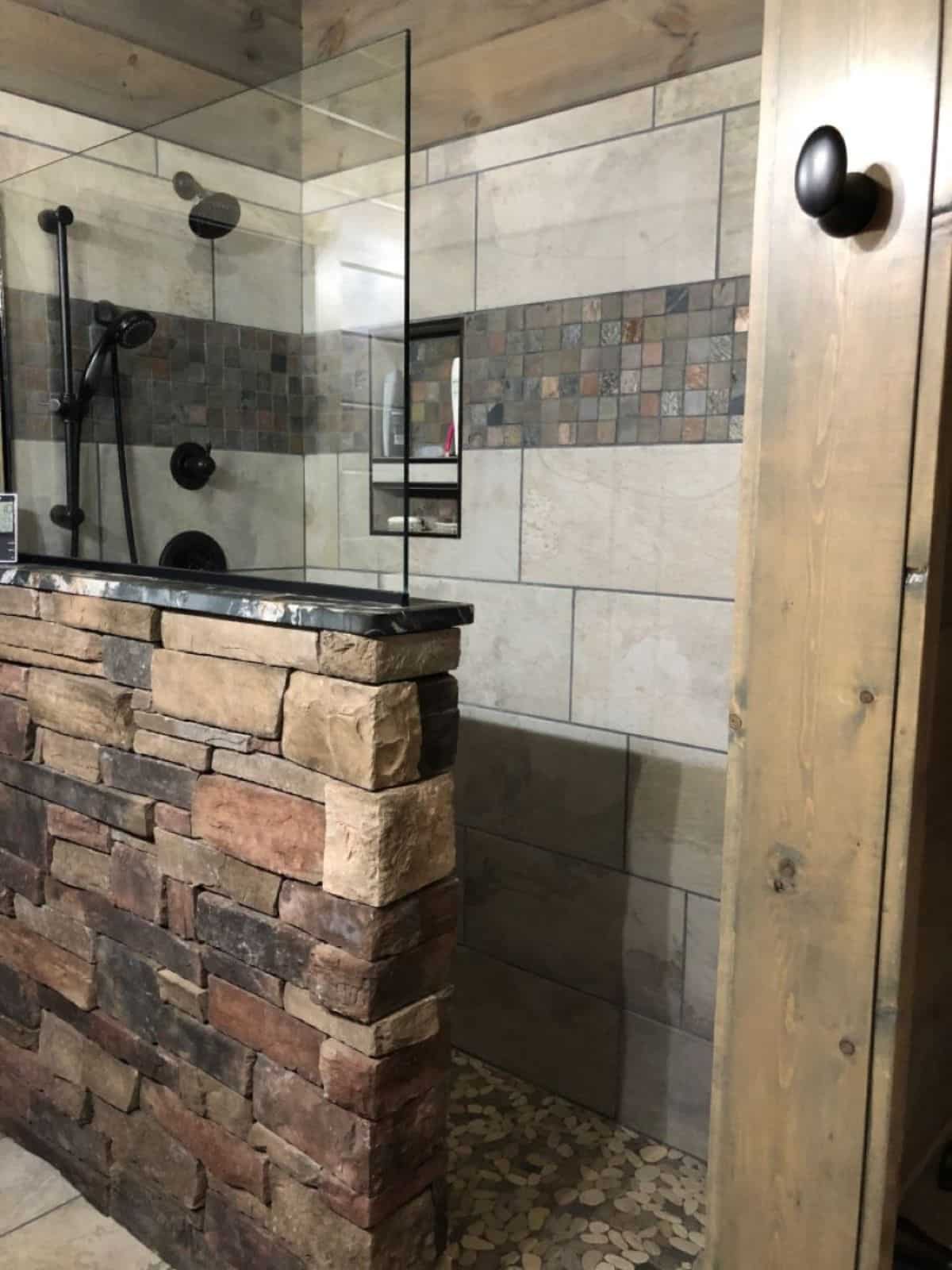 The last thing to show you is this unique antler fixture. It's a fun way to add light to a space while bringing in that rustic look. This was purchased, but if you have a collection from your own hunting adventures, you could make your own!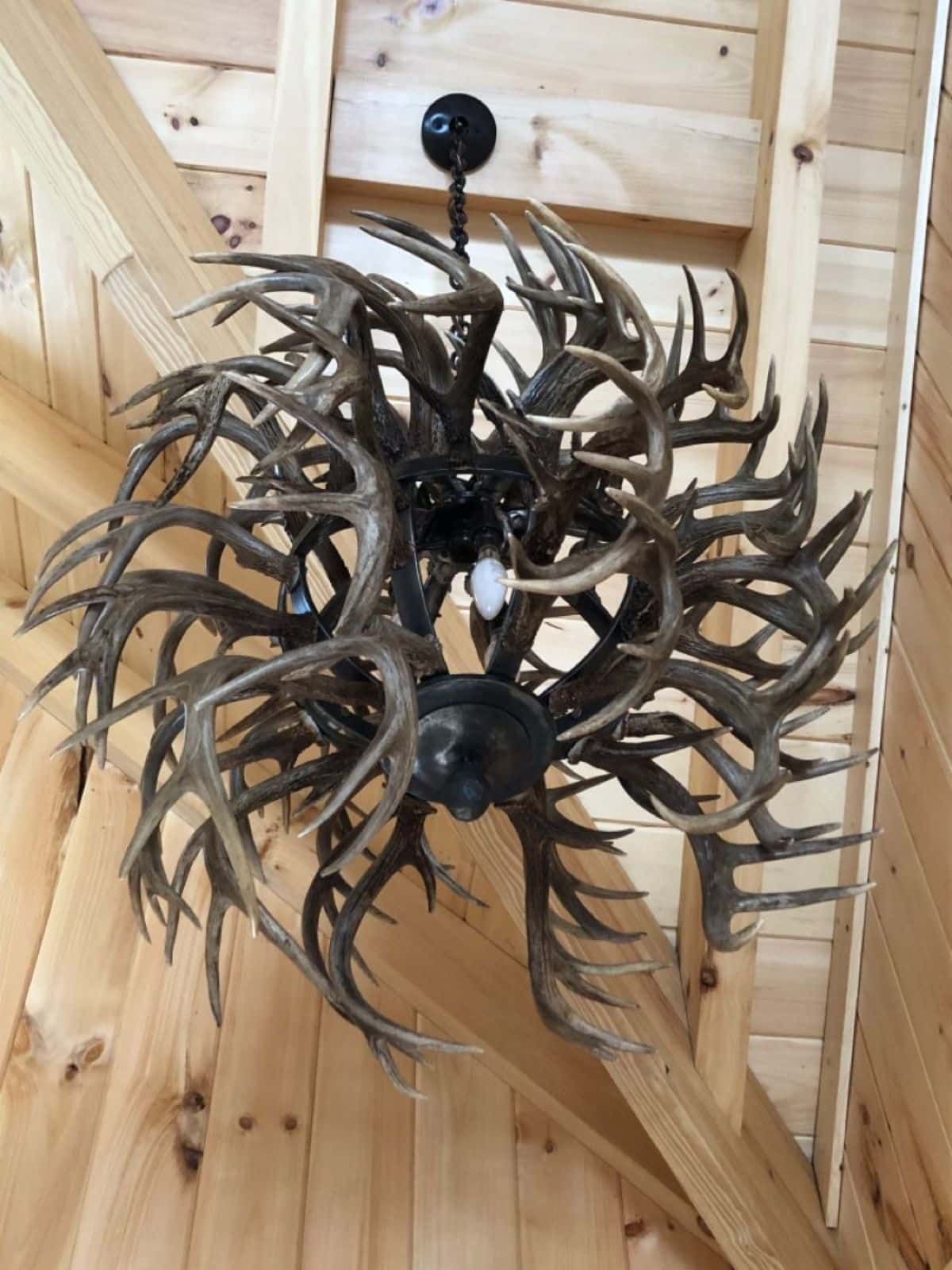 For more information about this cabin, and to see their latest builds, check out the Michigan Log and Timber website. You can also follow them on Facebook for updates on their latest models. Make sure that you let them know that Log Cabin Connection sent you their way.
More Log Cabin Kits and Tours