The Driggs cabin is a beautiful home set in a large open field with views of the Teton Mountains in the background. The ultimate rustic retreat from the world with beautiful wood siding and stone accents welcomes you to a new oasis that is truly the home of your dreams.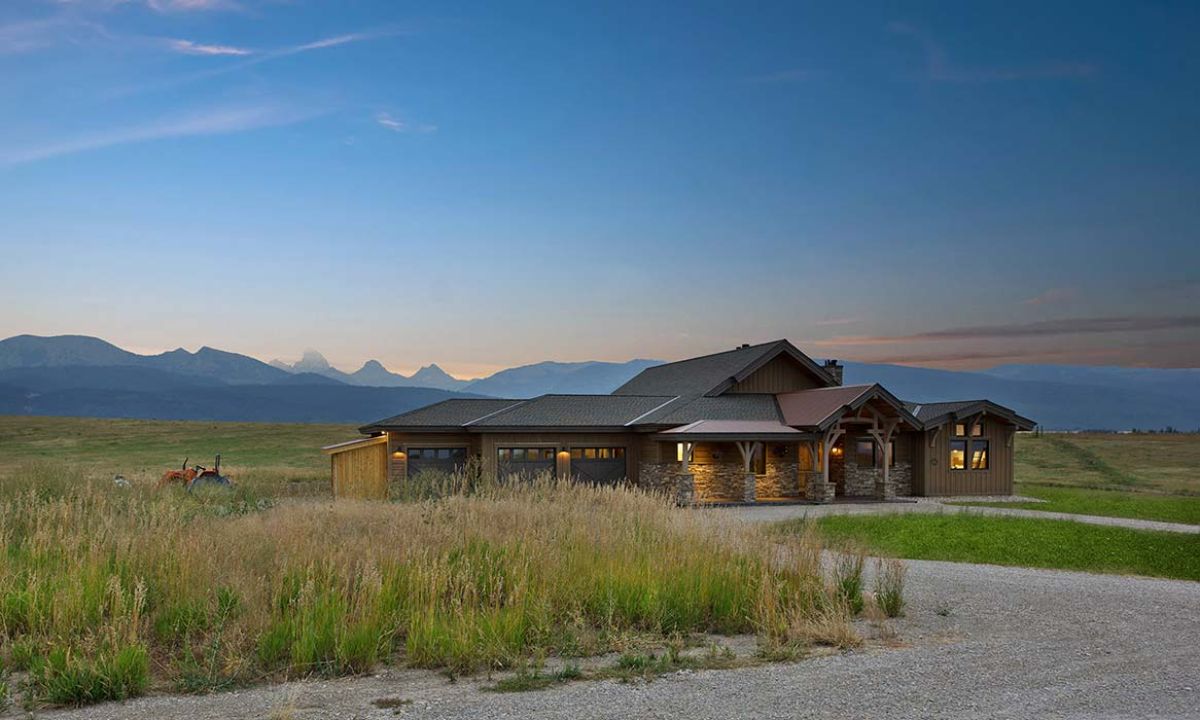 Log Cabin Size
Log Cabin Features
A contemporary style combined with a classic timber home and rustic elements.
On the Idaho and Wyoming border with views of the Teton Mountains.
Natural light from large open walls of windows on the back of the home.
3 bedrooms and an additional open space ideal for a home office.
Covered porches and patios on the front and back of the home for relaxation.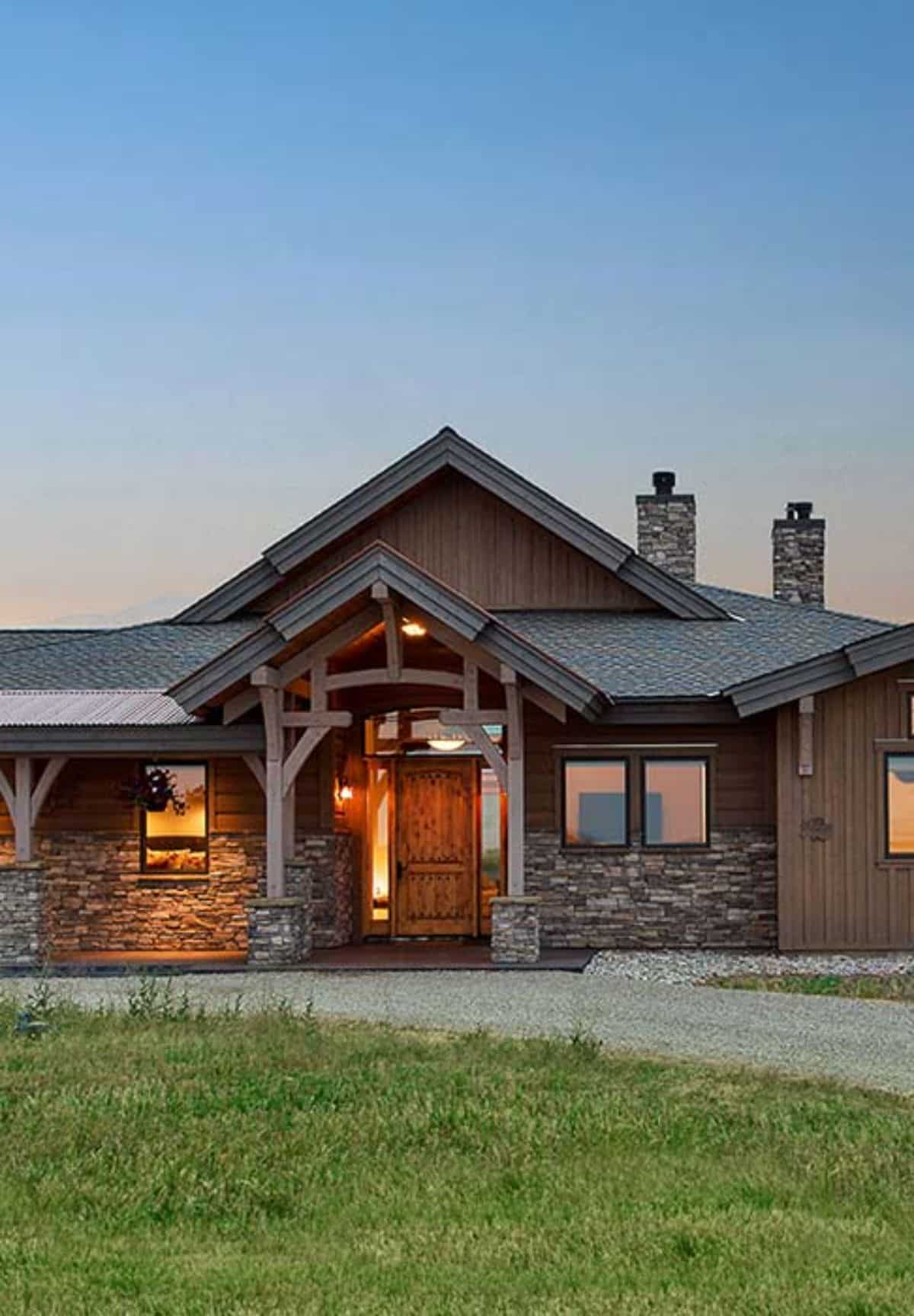 Inside the rustic home, you are greeted by wood floors with white walls that include exposed wood beams and a stone fireplace. A large open floor plan on this main level is ideal for those who want to entertain. You'll love how the living room flows into a reading nook, dining room, and kitchen that all flow seamlessly together.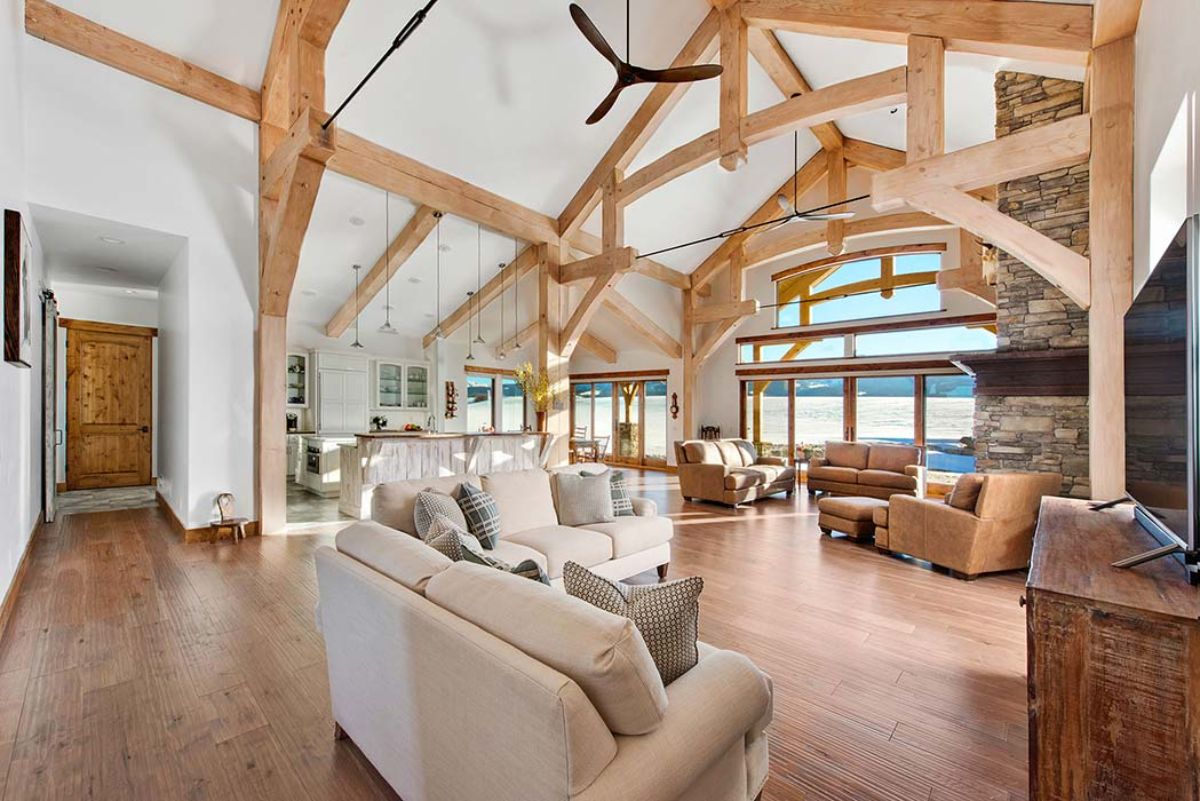 Below you can see one of the most important parts of this home. The beautiful Teton Mountain range is in the background. As is common in many homes, a great room with a wall of windows is on one side of the living space. Here you will find the views outside that are truly a dream come true.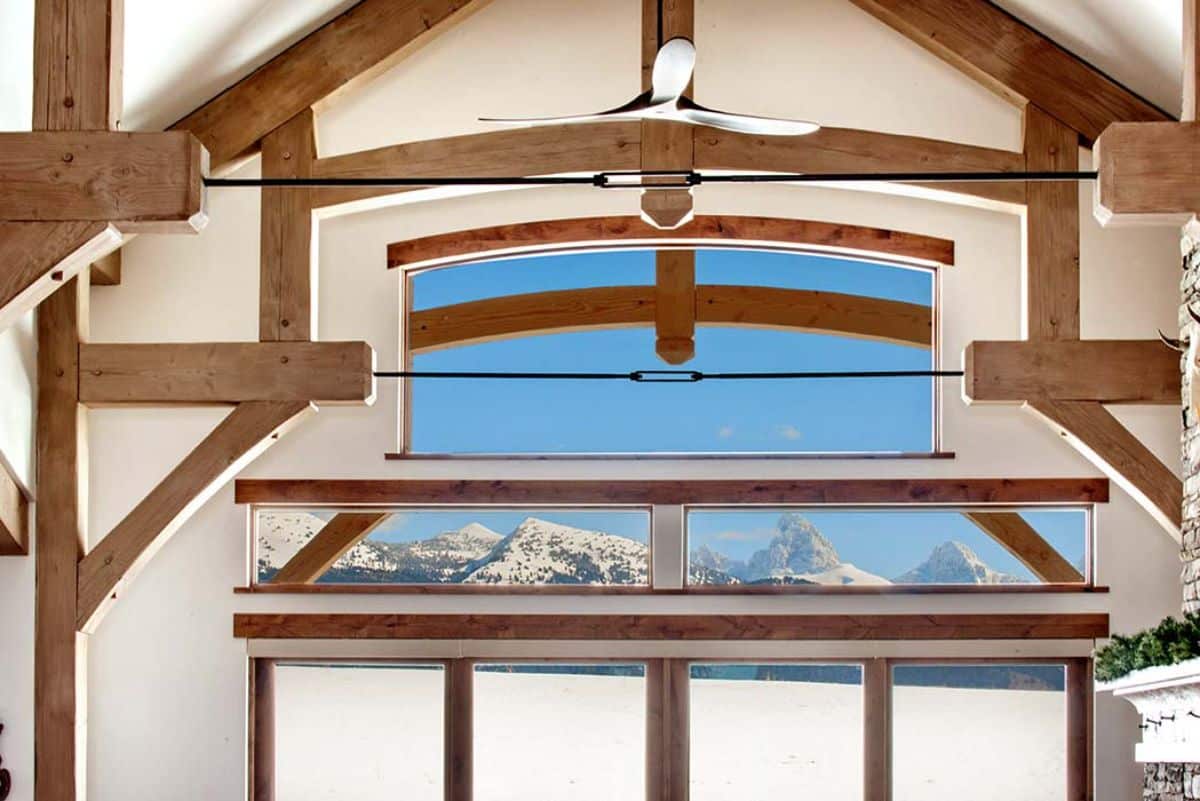 Where the great room ends, the dining room and kitchen begin. Here you can see the stunning chef's kitchen with a combination of white cabinets, gray tile floors, and butcher block countertops. You can have a great little breakfast nook here that is convenient for the kids or for use as a buffet if hosting guests.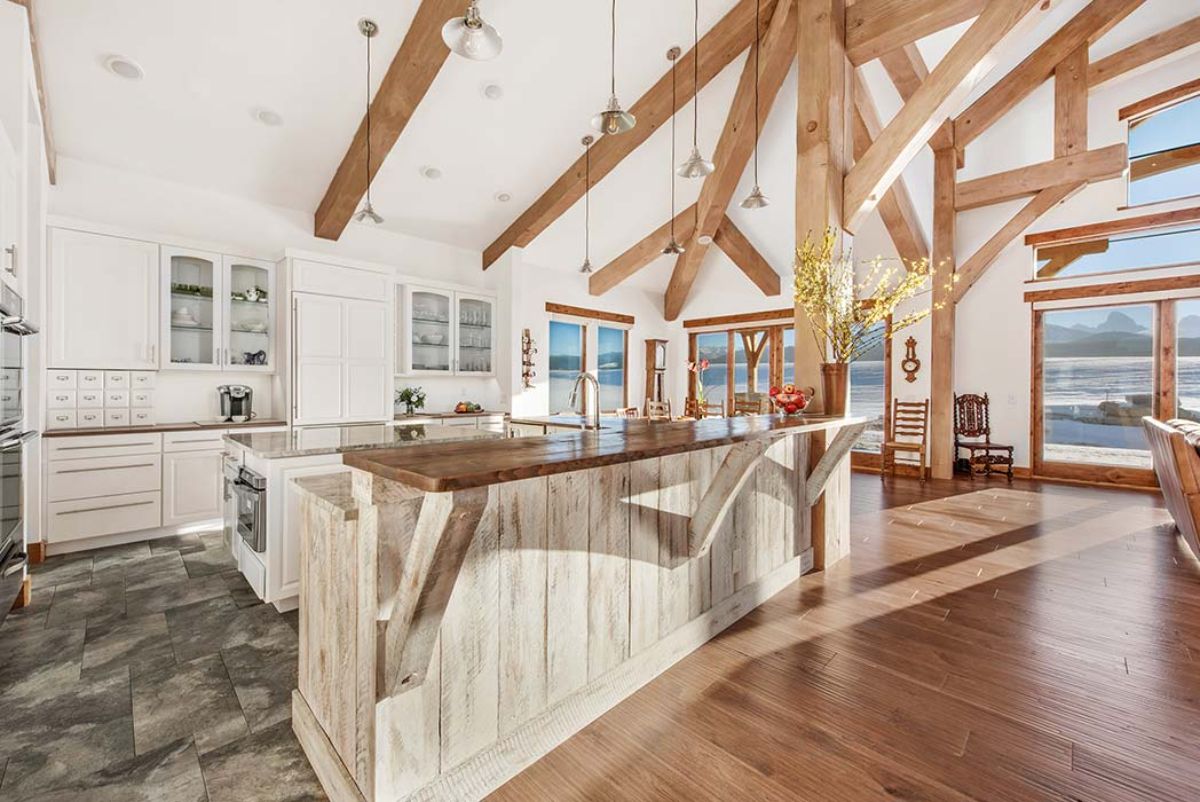 From the other side of the kitchen, you can see the beautiful space here with weathered wood, tile, and white all around the kitchen space. I love that this is a chef's kitchen with two ovens, a cooktop, tons of counter space, and of course, a pantry just around the corner.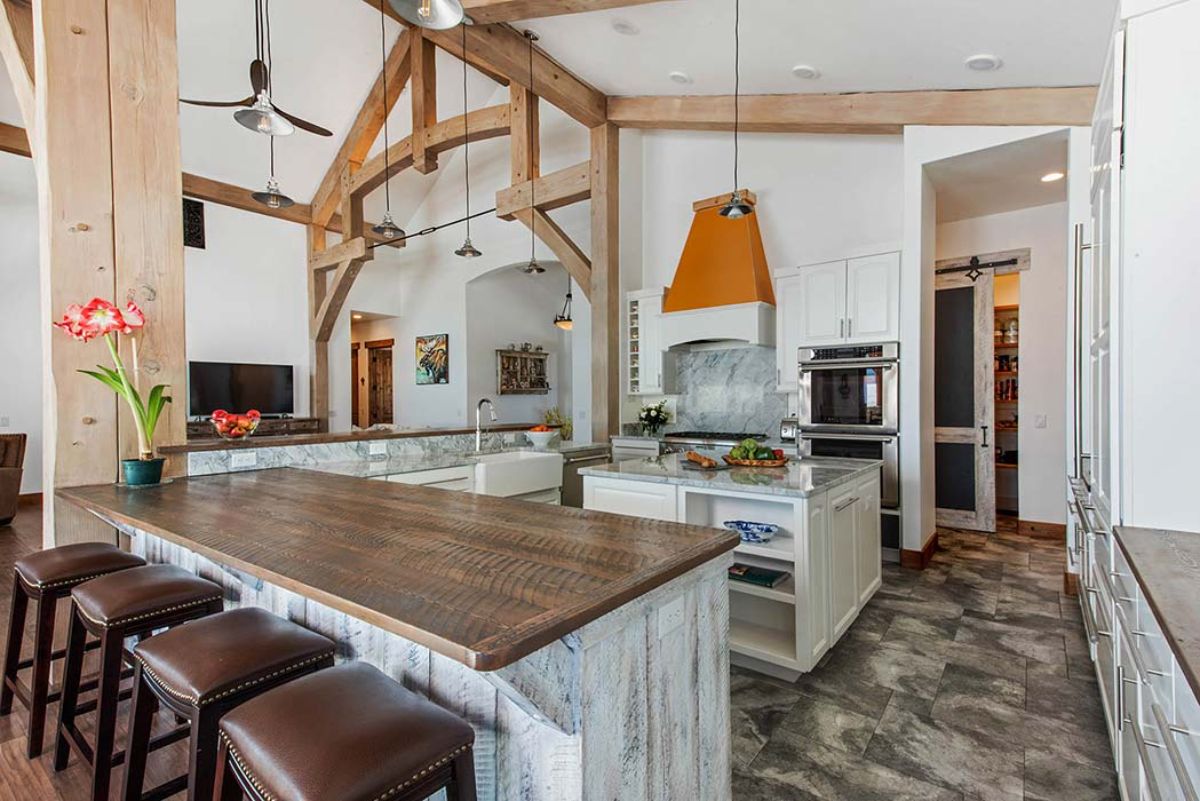 Here, just between the living space and kitchen, is a stunning dining nook. A formal dining table that is a bit of a throwback to rustic times, has a private patio door just to the back. It's ideal for inviting guests over for dinner or for just having a real sit-down family meal.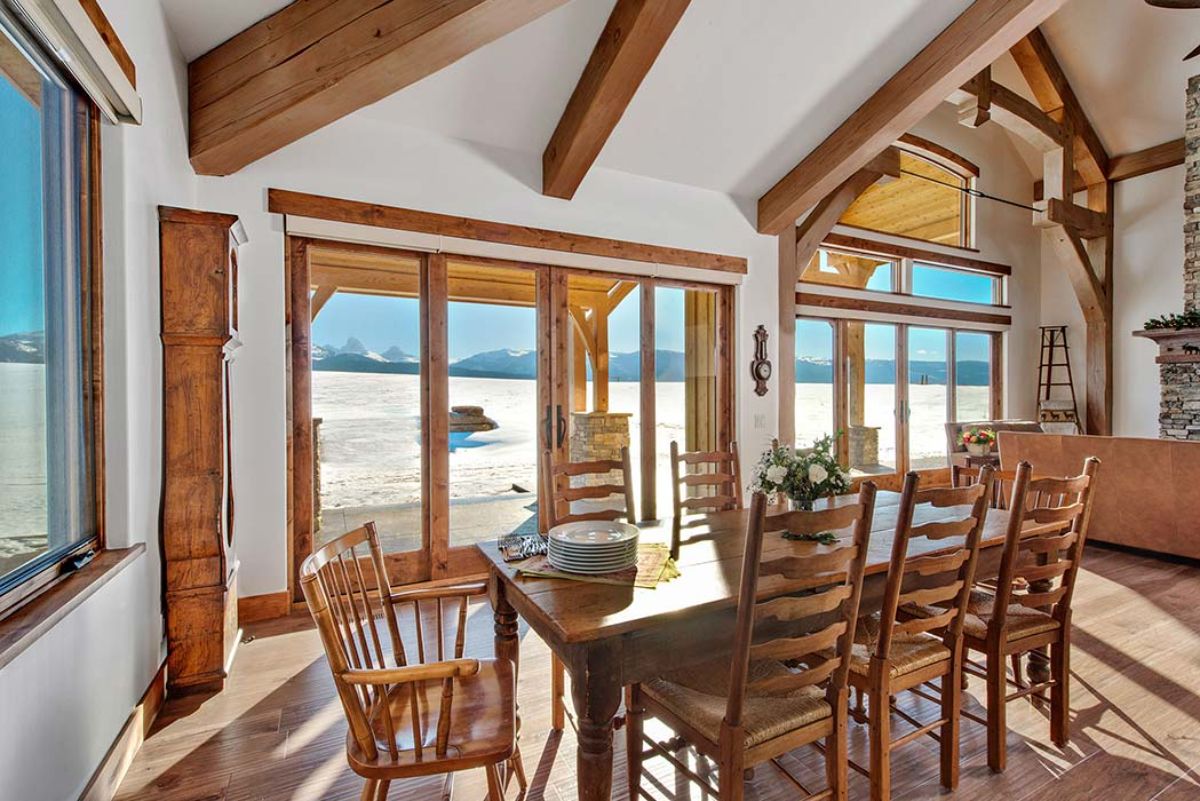 This home also has three spacious bedrooms that are sure to be loved by everyone. The master suite includes this gorgeous fireplace and a private door to the deck outside.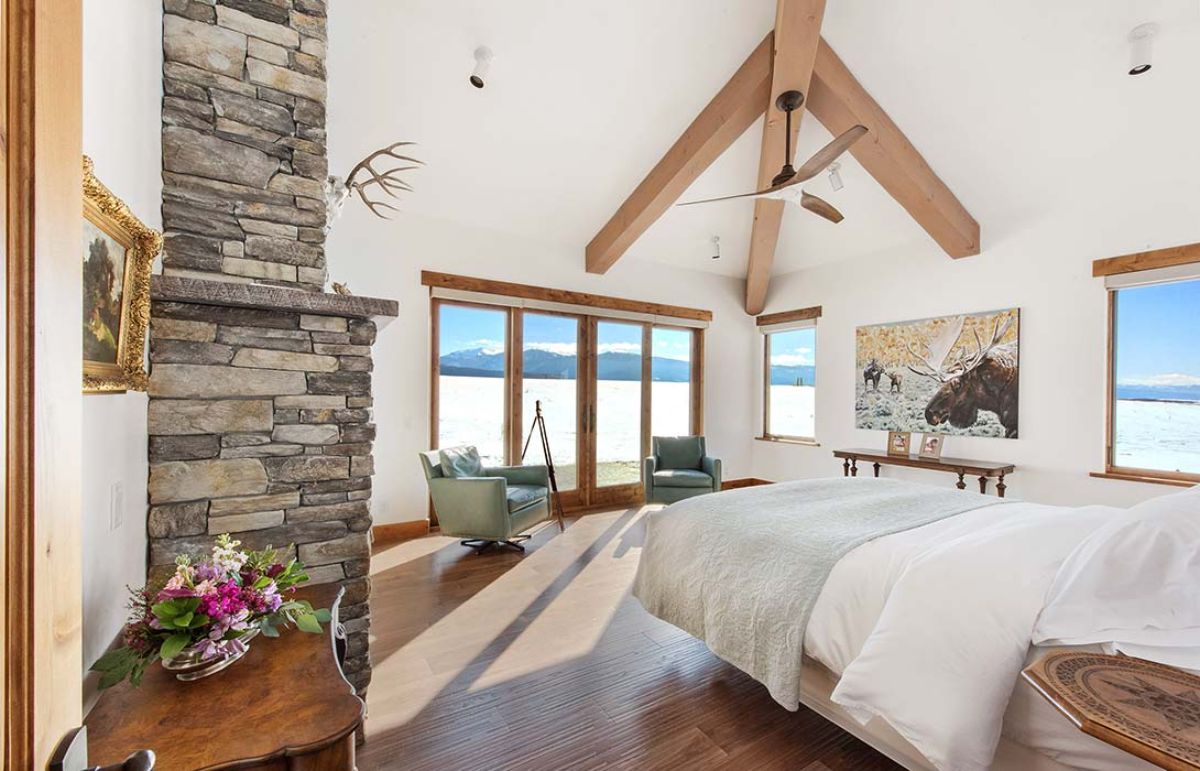 And you can see from this side of the suite that it also has a private en suite bathroom on the corner. Everything you need to create the ultimate bedroom for relaxation.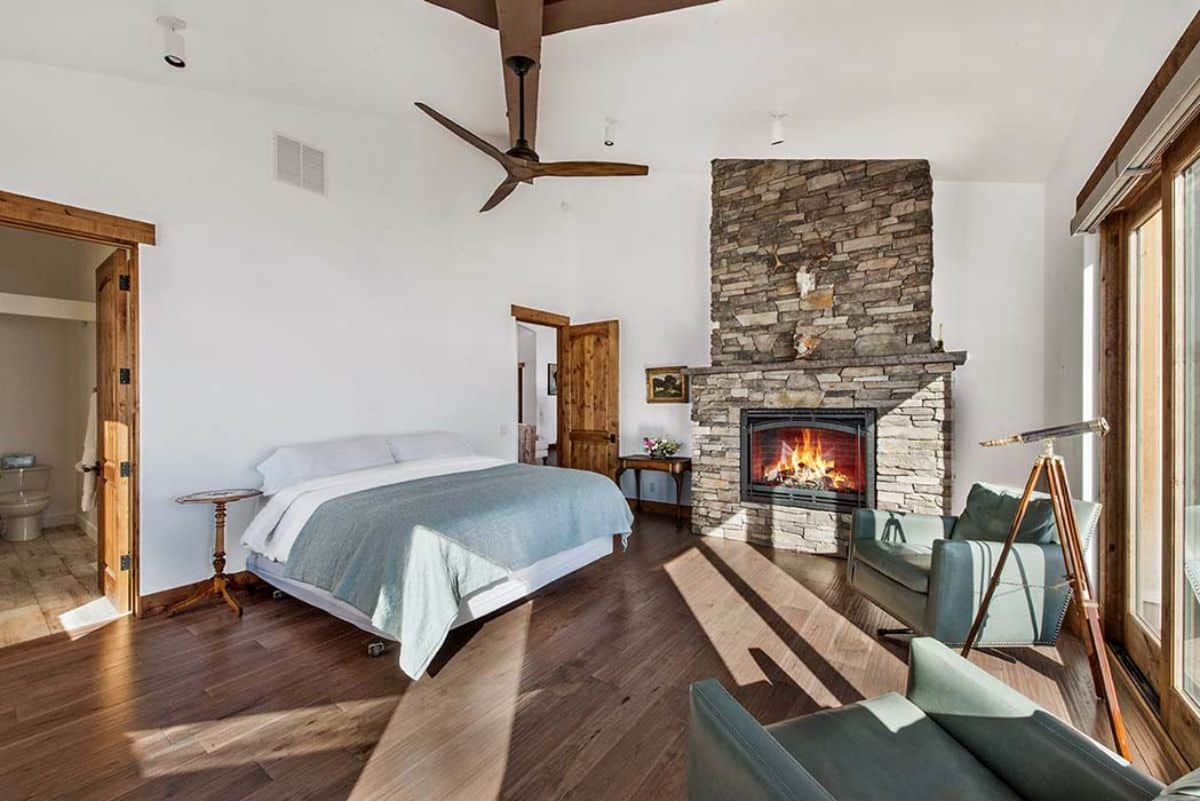 Another bedroom while a bit smaller, still includes beautiful tall ceilings and open spaces with a private bathroom to the side.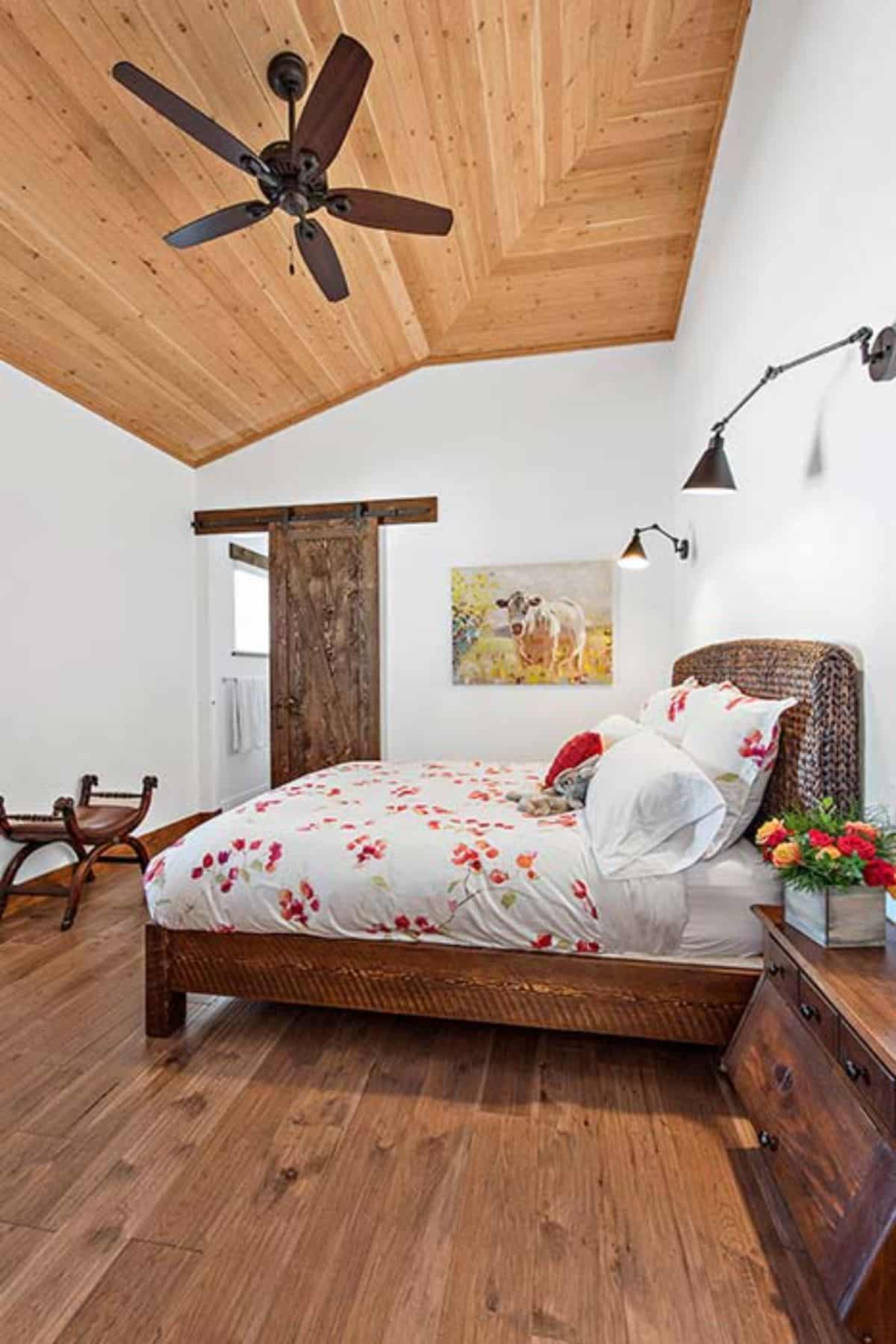 Here you can see inside one of the bathrooms. While it isn't an extra-large space, it is comfortable, beautiful, and includes the little luxuries like the tiled shower.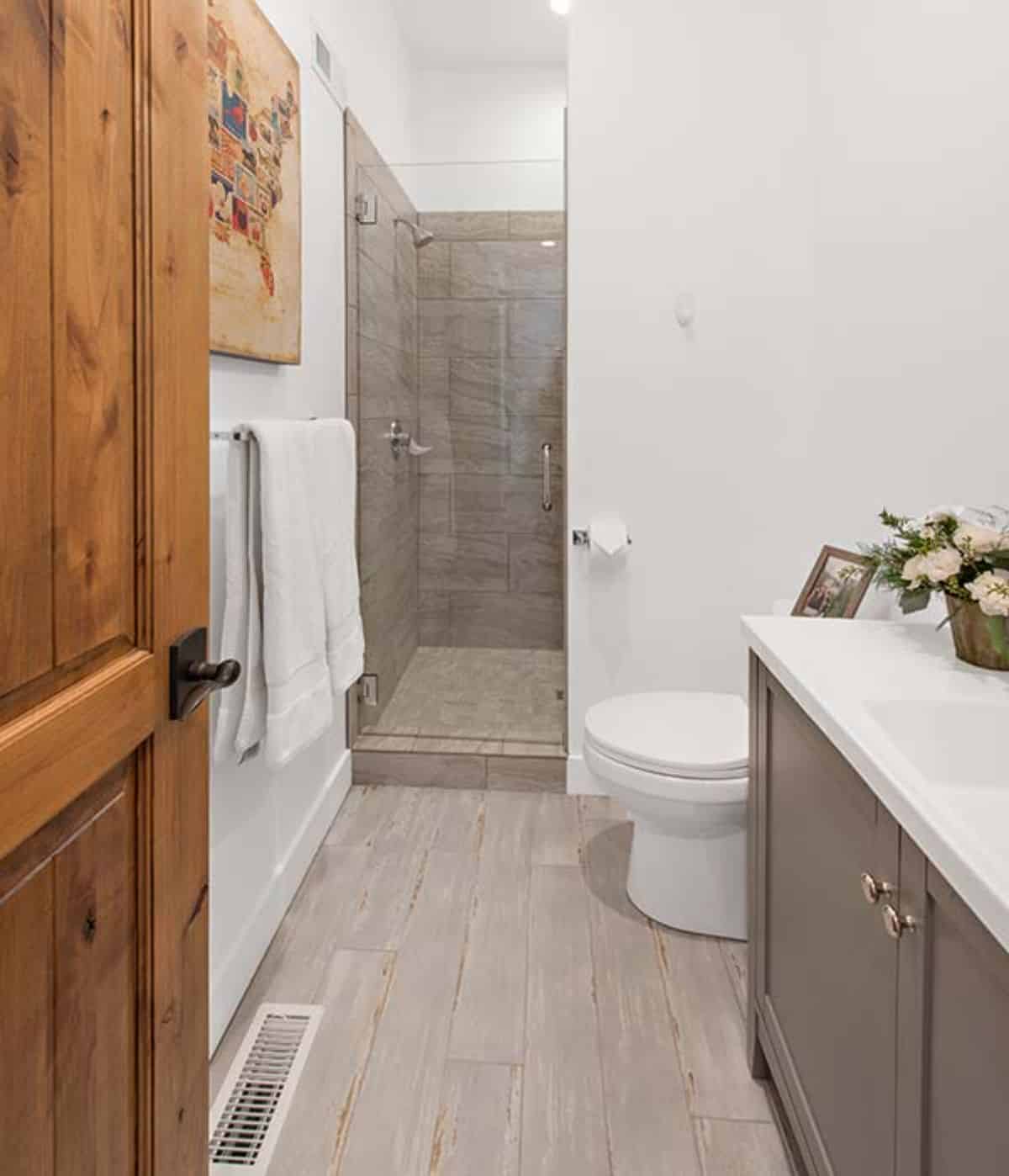 For more information about this model and others, check out the Precision Craft Log & Timber Homes website. You may also find them on Instagram and Facebook for regular daily updates. Make sure that you let them know that Log Cabin Connection sent you their way.
More Log Cabin Kits and Tours