One of my favorite things to find in log cabin builds, is a home that can be ideal for a family, but is also perfect for a retreat. Whether you used this home for a family reunion, vacation with some friends, or a work retreat or workshop, the Lux has something for everyone.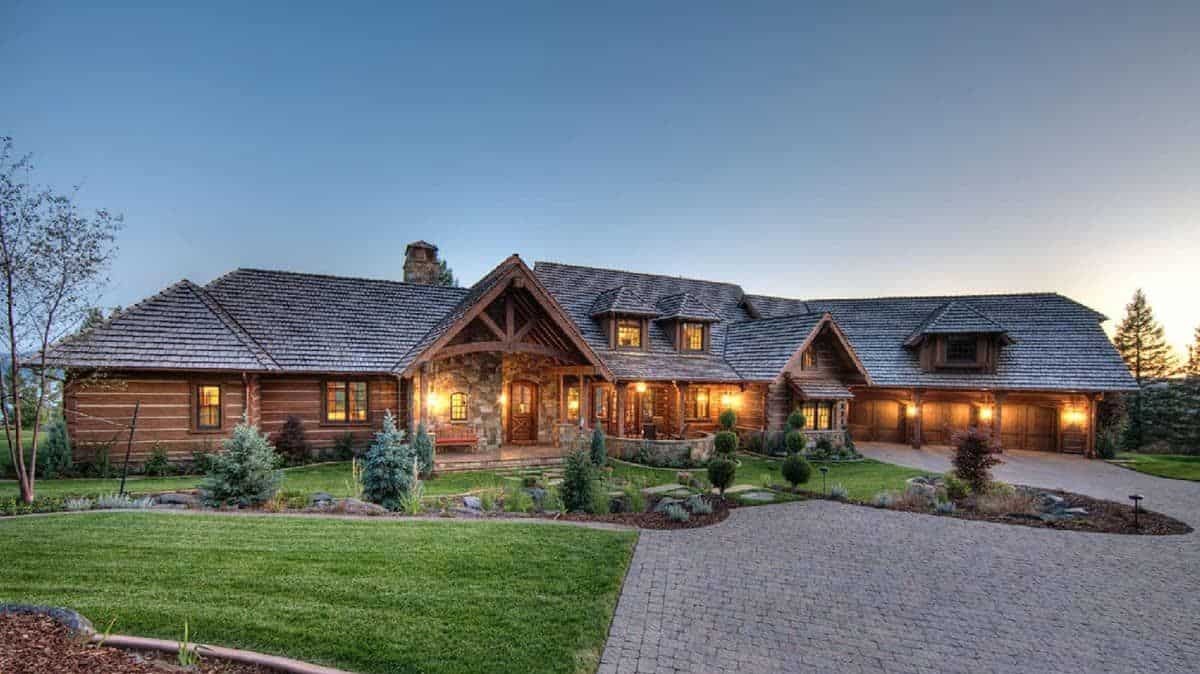 This ranch-style cabin has a large main floor with a basement. A three-car garage at the end of the home is attached, providing an additional nook between the spaces for storage. While the front porch offers some space for relaxing, it's really the back of the home that is designed for outdoor living space and entertaining.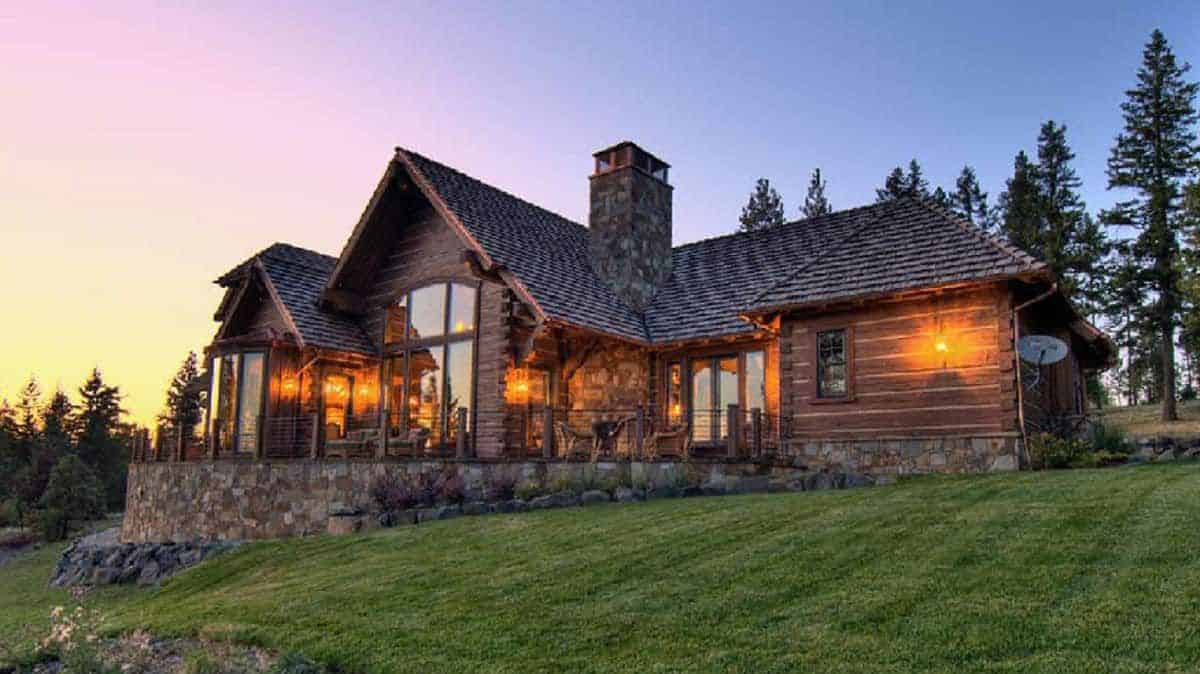 Inside this home, you will find a large variety of seating and living areas. The main living room shown below includes the classic log cabin style with wood chinked walls and a stone fireplace. A wall of windows on the back of the home shows off the lovely views and also has side door access to the open decks.
While this is a bit formal, you have to notice in the far left corner that the television is here for viewing. A bit of a change in the arrangement of your furniture turns this into a family movie room in just a few minutes. It's definitely welcoming as a formal living space as well as a family room if desired.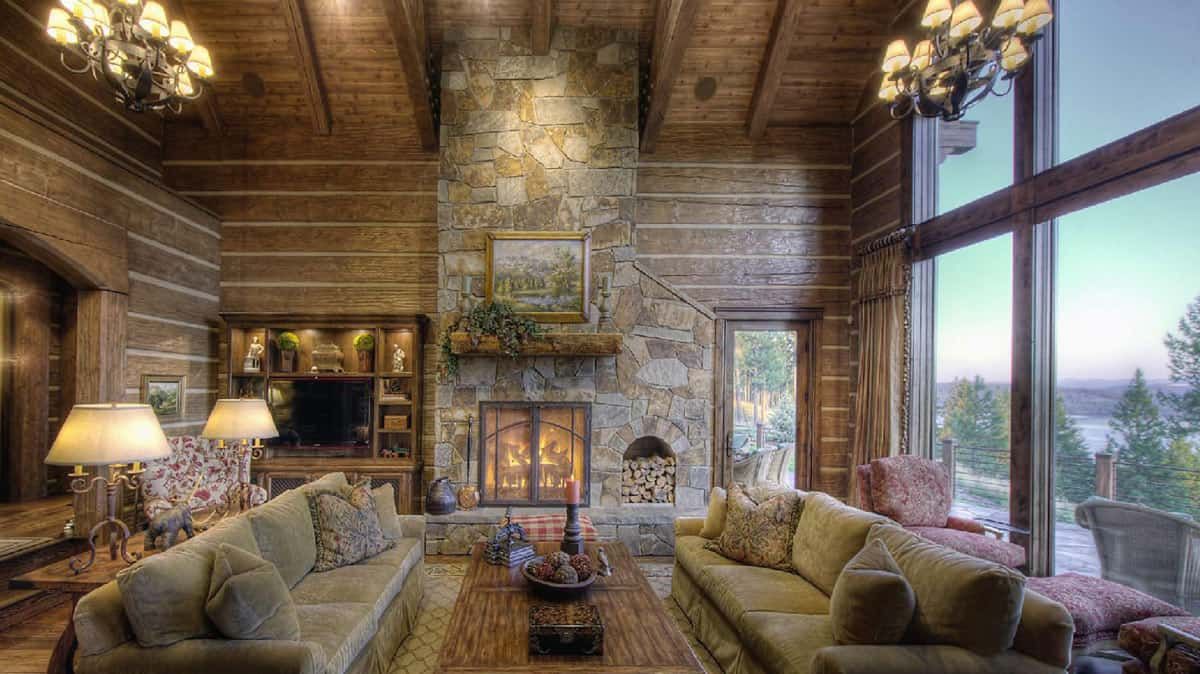 The image below showcases the gorgeous woodwork and the rustic appeal of the home. You will love how it has the feeling of a favorite cabin in the woods but with modern updates.
The outside and inside match with wood chinking and beautiful rustic wood. This is more of the reclaimed wood style than fresh hewn and has that older more original appeal. Especially when you see the corners and seams are connected using tongue and groove setups and wood rather than more traditional metal casings showing.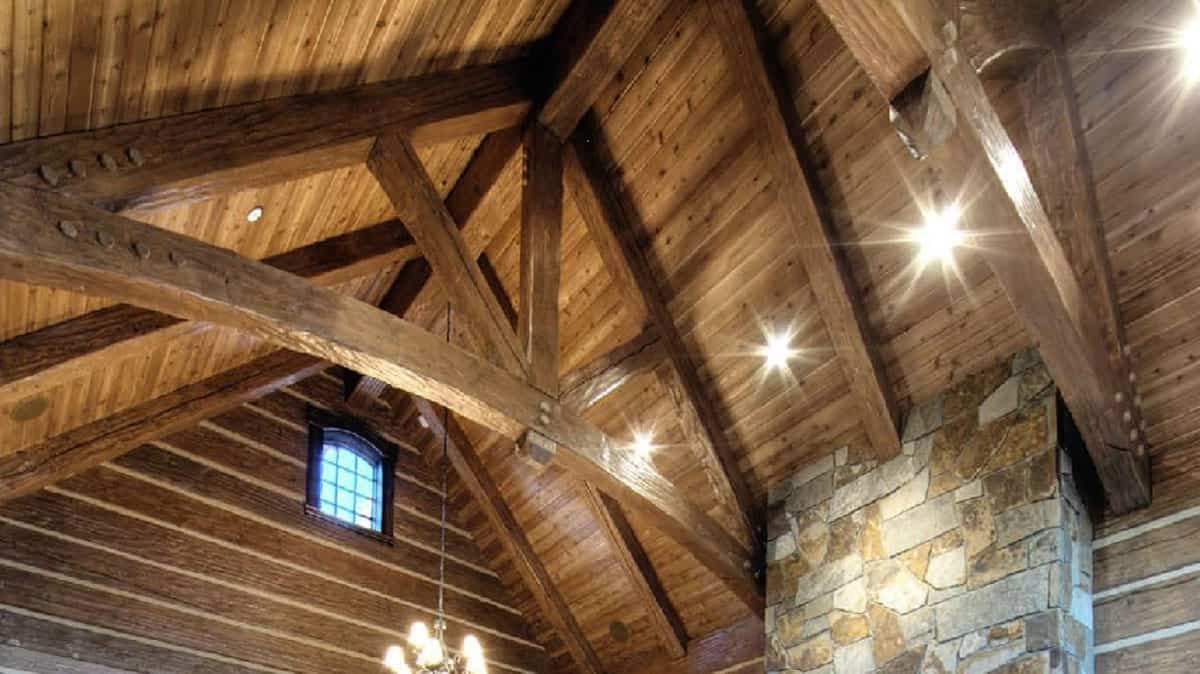 You may wonder when looking below why there are so many tables and chairs. Below in the right far corner is a round more formal table for dining, and the one in the foreground is smaller and probably best for family meals. To the right you have open doors looking out on the deck and yard. On the left, you see the edge of the seating area of the main living space.
Not shown is the large kitchen that sits right behind this smaller table and makes serving meals to your family simple and convenient. Even though the home is a bit more luxurious than a traditional cabin, doesn't mean that you can't relax with your favorite home-cooked meals and a mug of cocoa.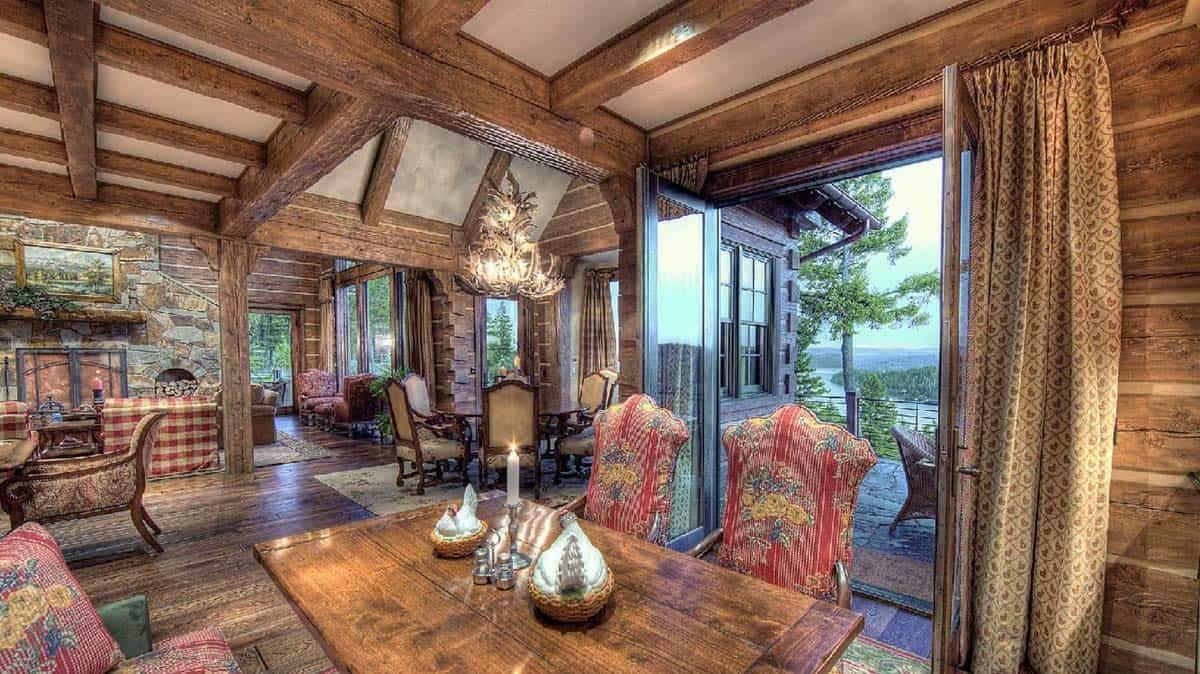 And here, you get another look at the space behind that main living room. This bar is built just inside with space on all three sides for stools or chairs. You can truly invite guests to the bar or their favorite mixed drink here before moving over to the formal dining space for a meal.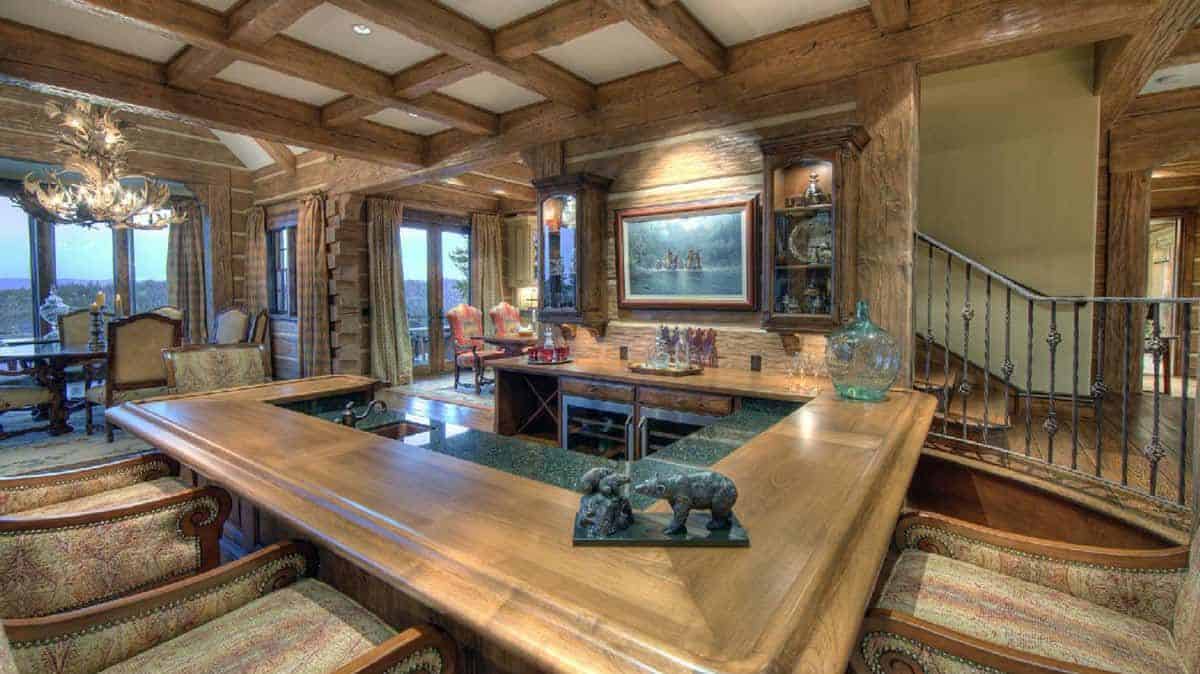 For more information about this cabin build, check out the Caribou Creek website. You can also find them on YouTube with regular updates. Make sure that you let them know that Log Cabin Connection sent you their way.
More Log Cabin Kits and Tours