I have fallen in love, and this time, it is with this stunning Scandanavian-styled cabin that is nestled among the trees and just waiting for you to come home. Inside this home, you will find the main floor, a second lofted floor, and a walkout basement space. Room for the entire family, a few guests, and ideal for entertaining.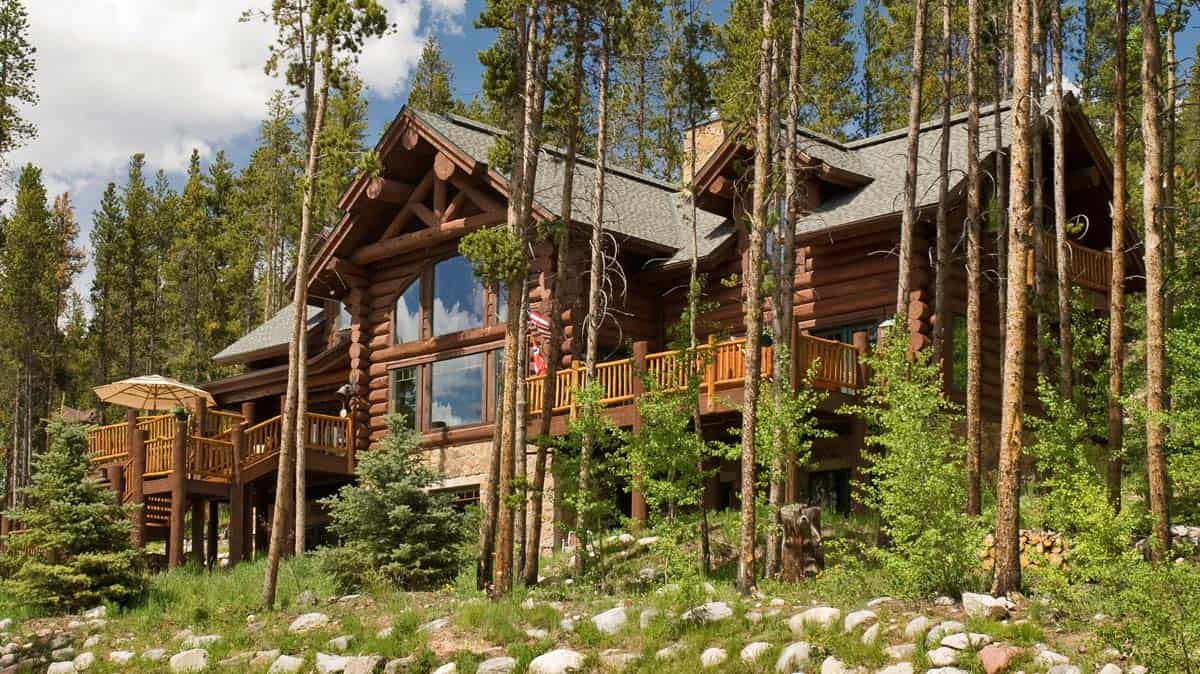 Below you get a better view of the cabin behind the treeline. From here you will note a few things that stand out and are particularly unique to this home.
A 2-car attached garage is on the basement level of the home and allows you to enter the home from beneath, but still have an open basement space that can be used for a living area on the other side.
The balcony off the top-level bedroom allows for a private space to stargaze at night. Ideal for the master bedroom area.
Winding stairs lead from the basement level up to the second level of the home where the open deck sits.
A wall of windows off the interior great room gives the home tons of natural light but also shows off the view of the surrounding landscape while inside.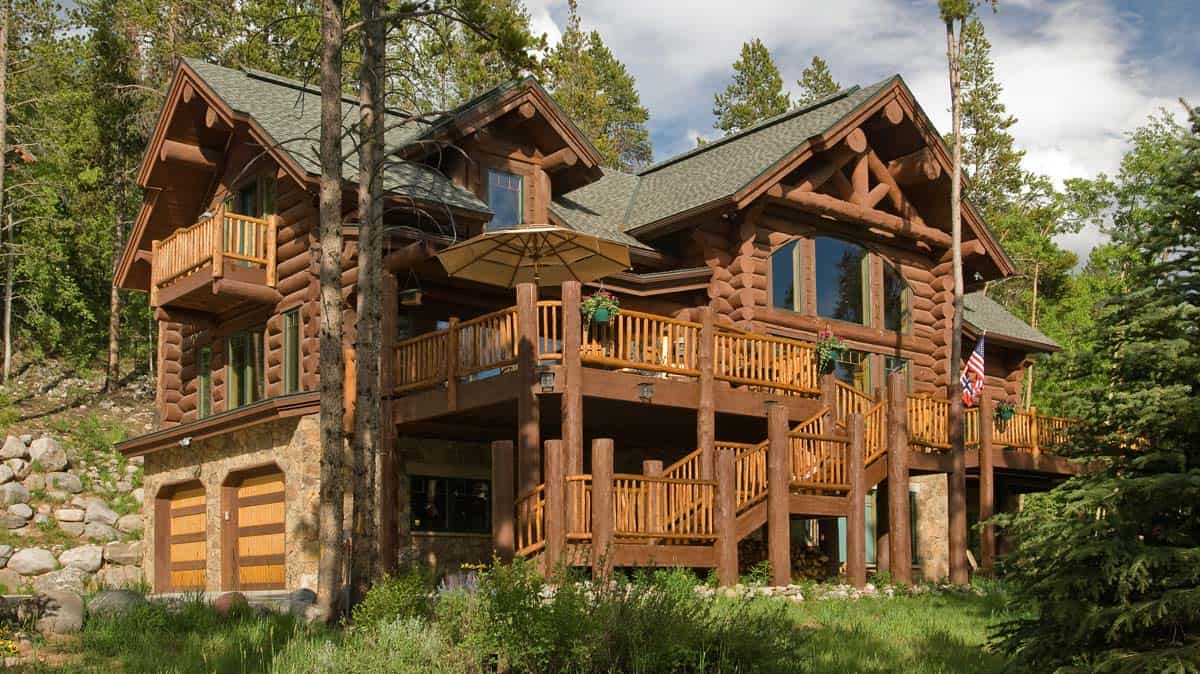 Log cabins come in many different sizes and styles, but my favorites are those that stay close to the original log design but add the modern additions we love. A somewhat Scandanavian look can be found in this home, and I absolutely adore how it has so many different decks and open spaces that lead into the home.
This style of home is perfect for a large family, or a retirement home set up to entertain guests and/or family. You have a basement entrance that can provide some privacy for your guests, and you have stunning open rooms throughout that showcase the beauty of the build against the natural beauty of the region.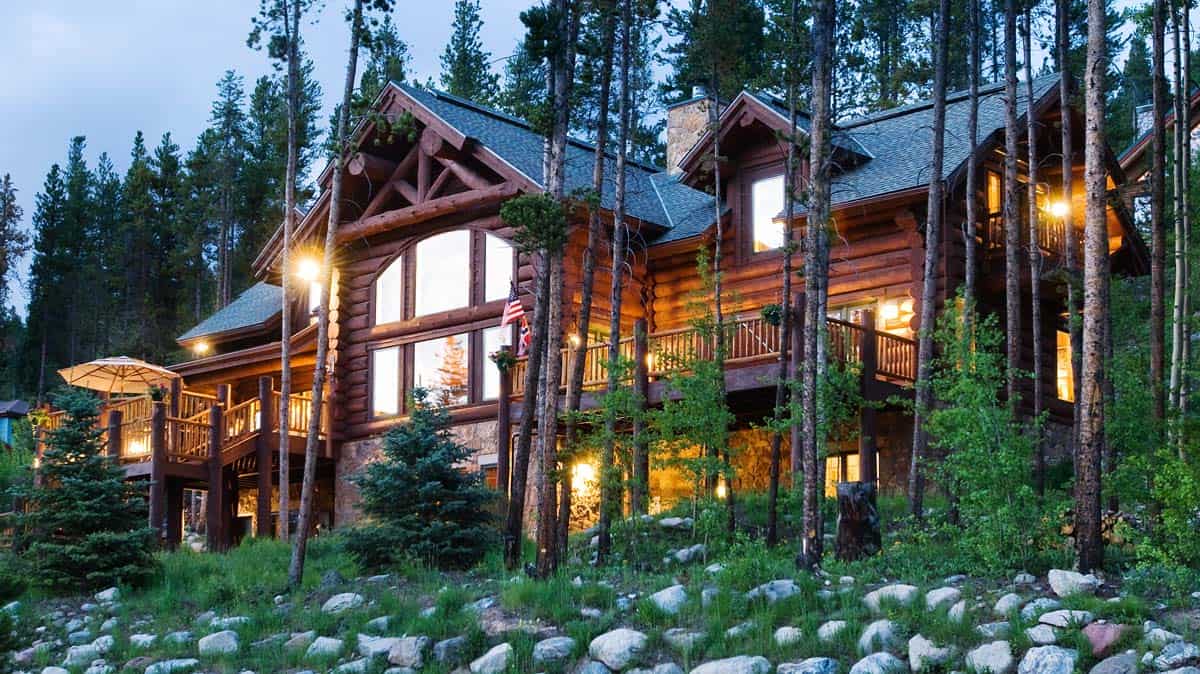 Inside you will find the log walls, floor, and ceiling are the epitome of rustic chic. A custom stone fireplace and chimney against one wall of the living space keep everything warm while also adding its own type of beauty.
My favorite part of using logs inside is that they add style and texture without other adornments needed. You can decorate so simply when you already have a natural beauty shining through.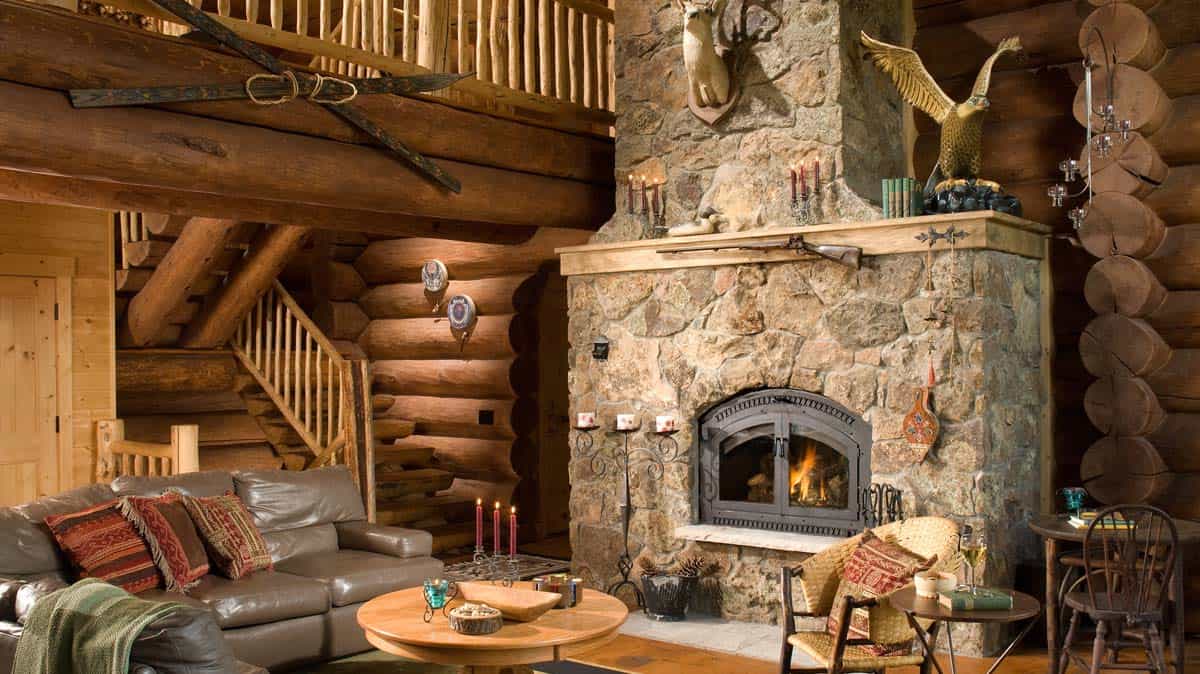 Finally, my peek inside the Mons cabin includes the kitchen. This is, by far, my favorite room in any home, and this particular kitchen takes me back to my childhood spent baking next to my grandma in her kitchen. The light yellow paint and flower details really feel like a farmhouse, but the rustic stone exterior on the island keeps that cabin style live and upfront.
This kitchen includes cabinets and shelving with frosted glass doors as well as unique matching refrigerator doors. It is a bit smaller than some we share, but the addition of the island with a bar area really adds to the allure of this kitchen.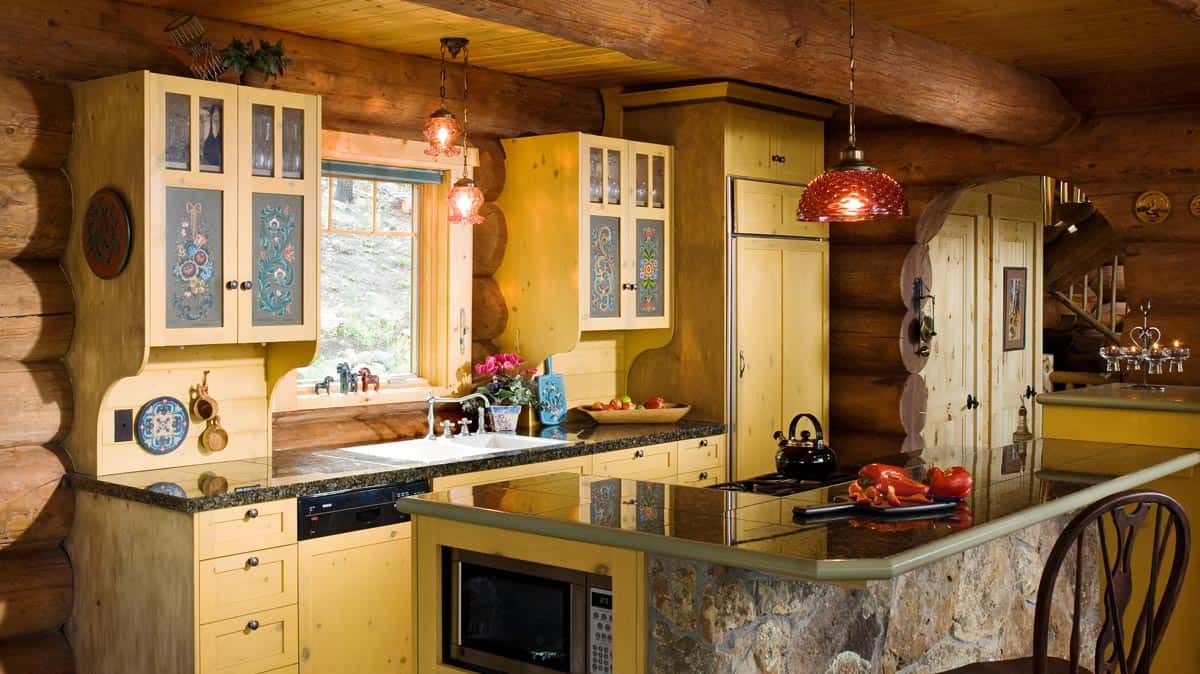 For more information about this cabin build, check out the Caribou Creek website. You can also find them on YouTube with regular updates. Make sure that you let them know that Log Cabin Connection sent you their way.
More Log Cabin Kits and Tours