Jackson Hole, Wyoming is home to many beautiful things, and one of them is this stunning cabin. A modern home with rustic "old west" appeal, this property is one that is the ideal model for log homes everywhere.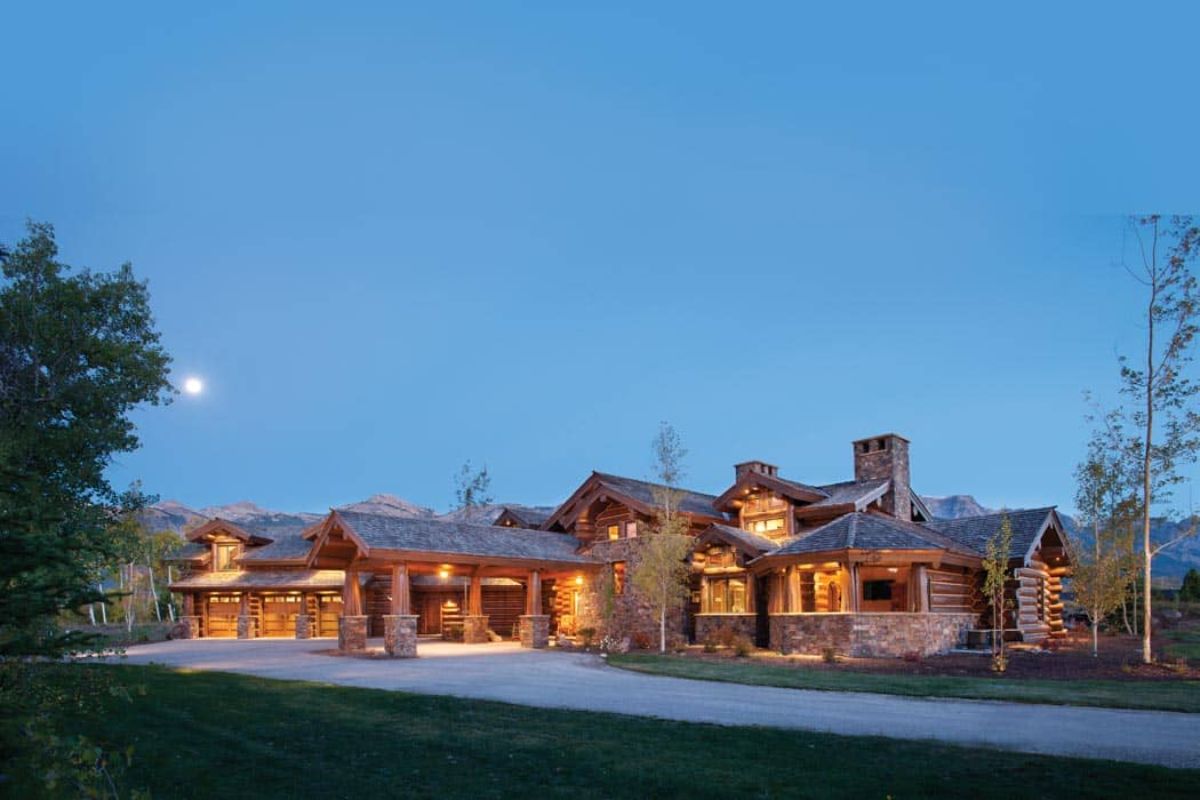 Log Cabin Size
Log Cabin Features
Handcrafted luxury log home inspired by lodges of National Parks.
Extended portico with flared cedar logs.
The 25-foot window wall looking out the great room features beautiful mountains of the Jackson Hole valley.
Private home office space.
Multiple living spaces and reading nooks.
Large bedrooms with stunning views and private balconies.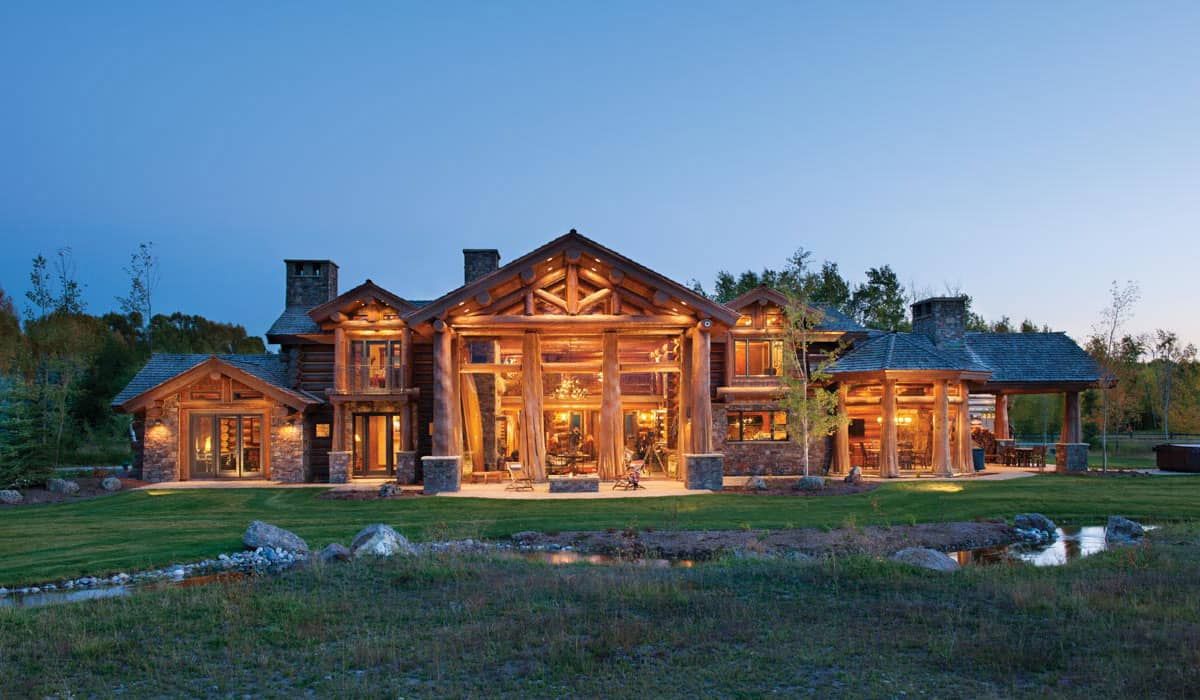 One of the beautiful things about this property is that it is so near natural beauty. Whether it is the creek rolling along the roads or the gorgeous waterfalls and geysers in nearby Yellowstone, you'll fall in love with the beauty of this location.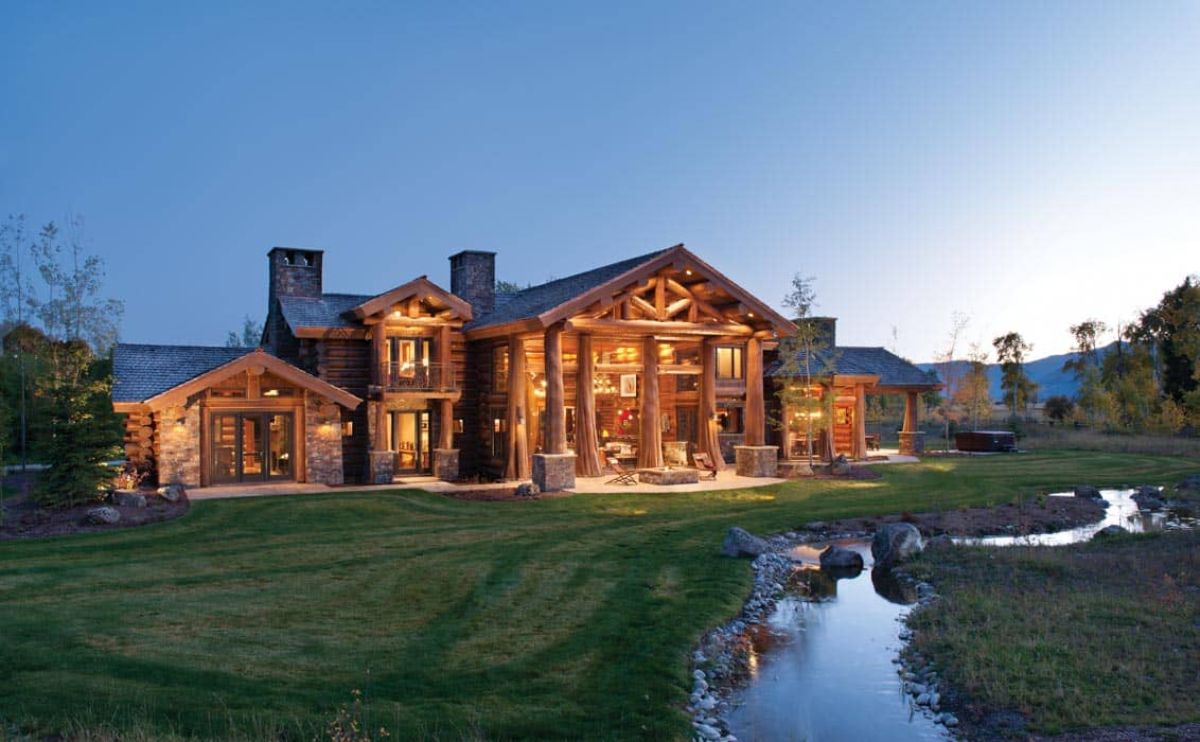 This back patio of the home has a stunning flared base cedar log column base. It's absolutely gorgeous with lights after dark showing not just the patio, but inside that wall of windows.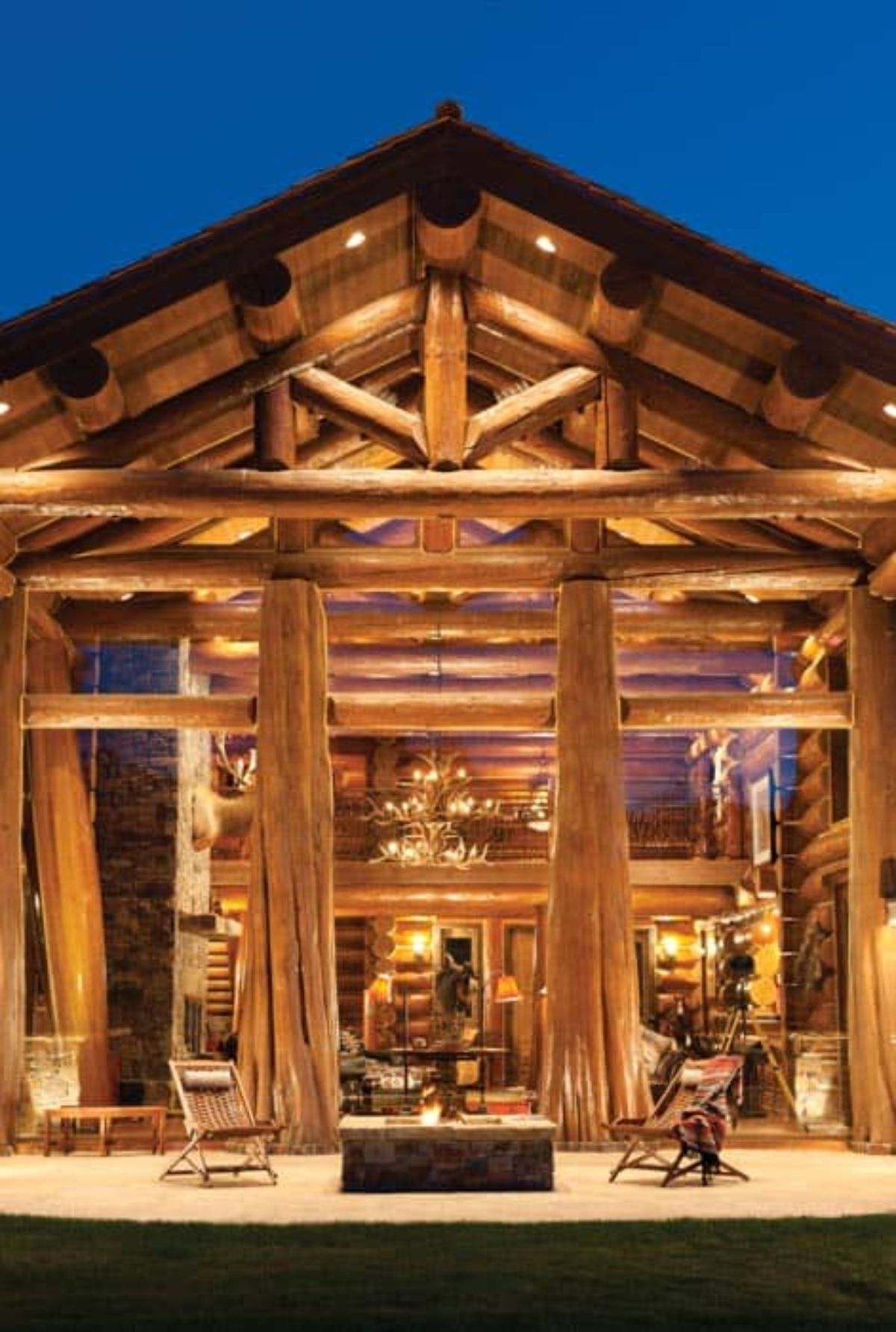 Walking to the front stoop of this home, you will be greeted immediately by the rustic style. Large and in charge, the wood features here range from freshly fallen logs stained to match the reclaimed wood doors and accents.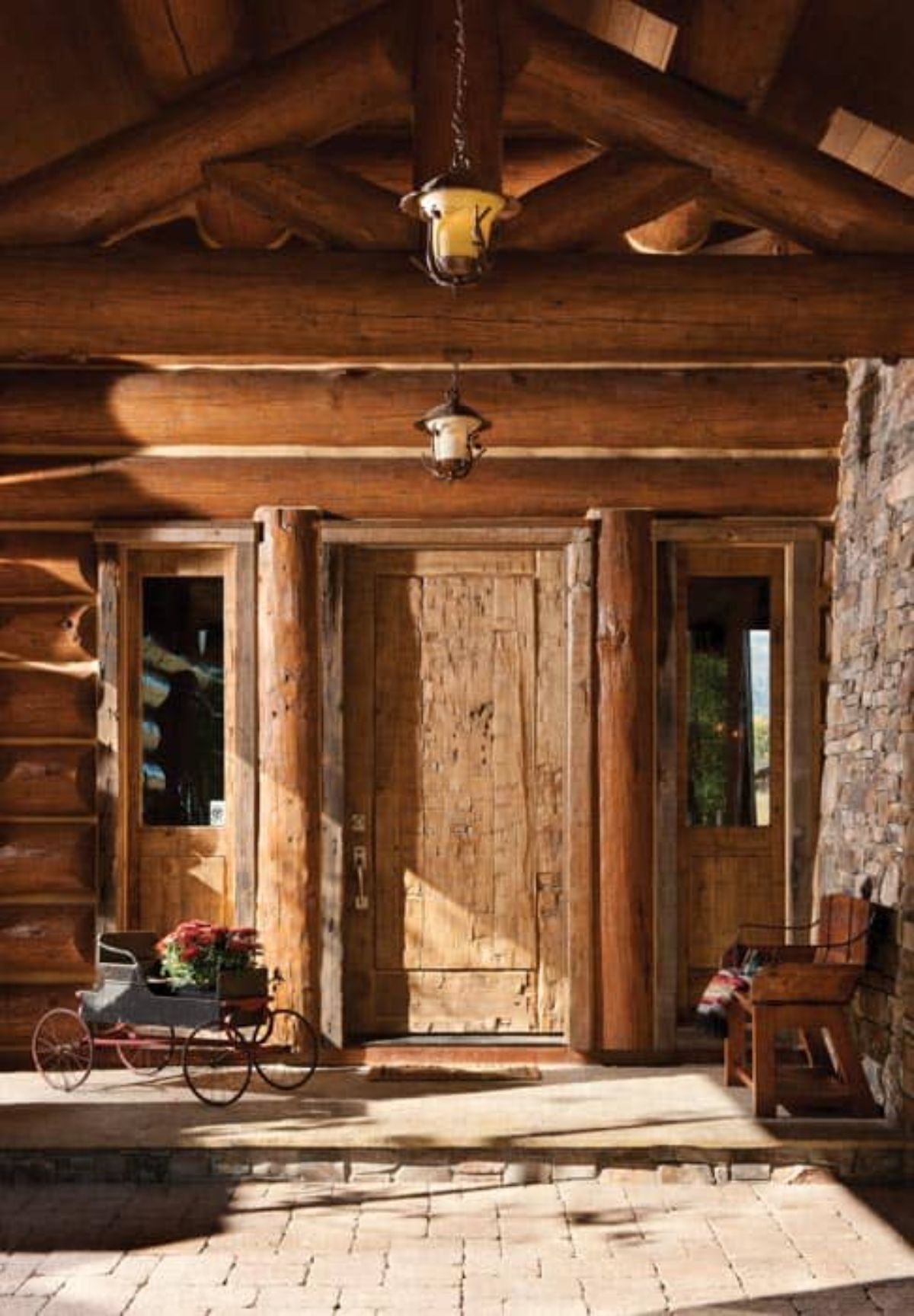 Just inside the door, beautiful half-log stairs lead up to the second floor. Metal railings along the stairs are a great accent to cut through the number of wood accents in this home.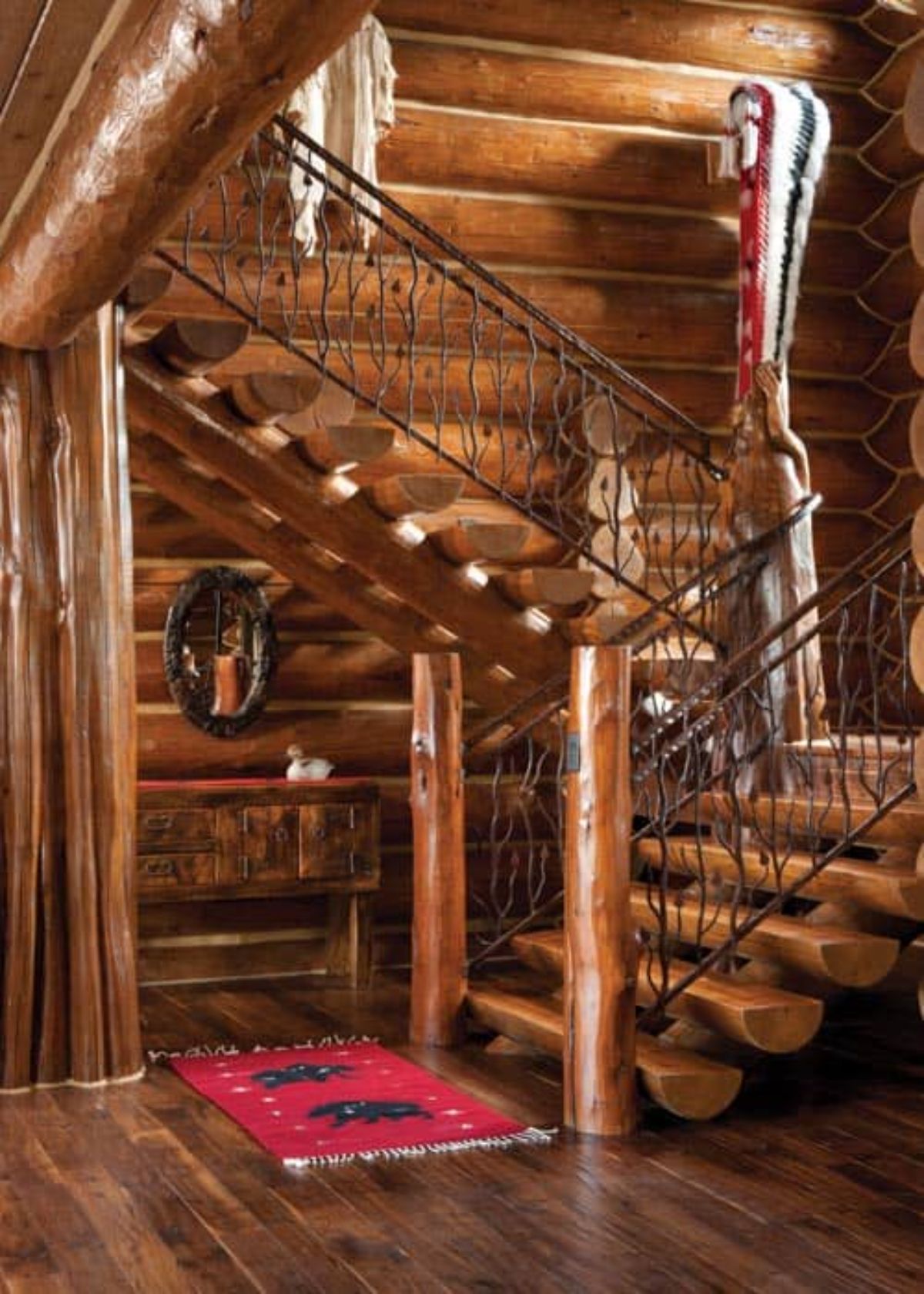 Directly ahead of you as you enter is the great room with a fireplace and plenty of cozy nooks for relaxation. Of course, I have to mention the stunning wall of windows!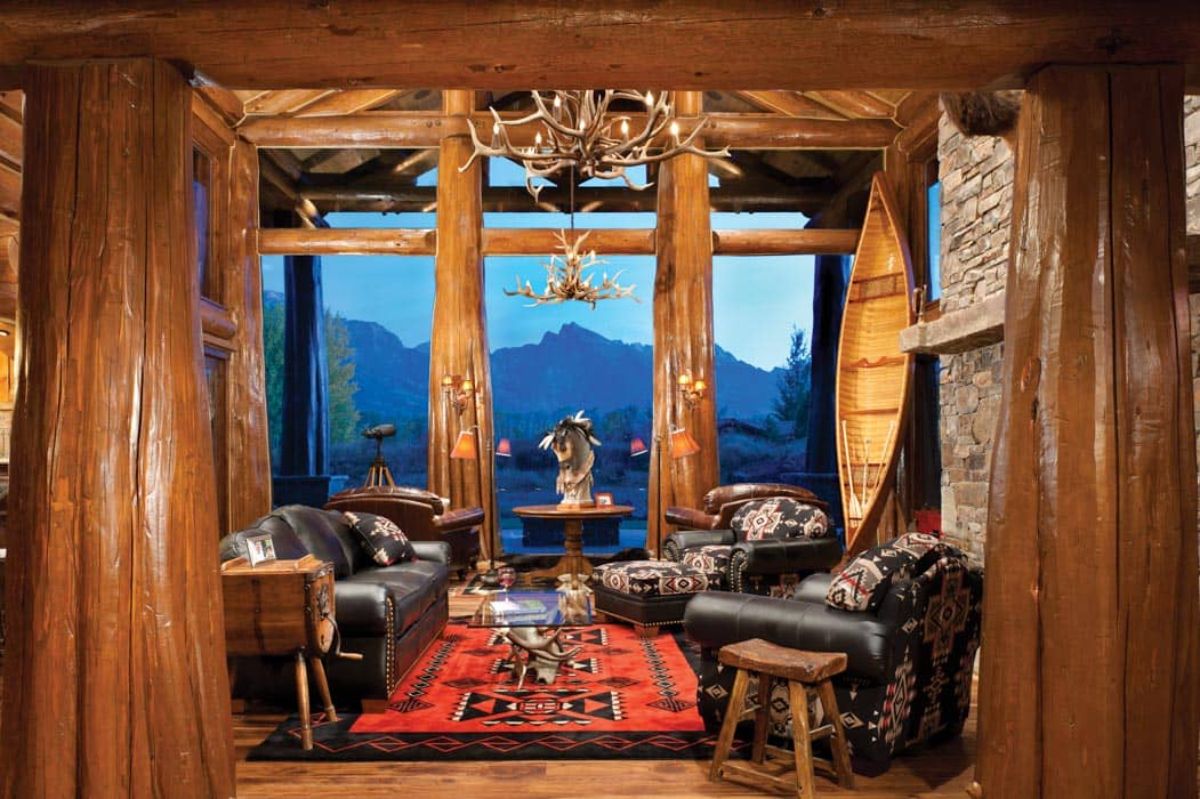 Down the hall you will find additional beautiful spaces like this archway leading to another room.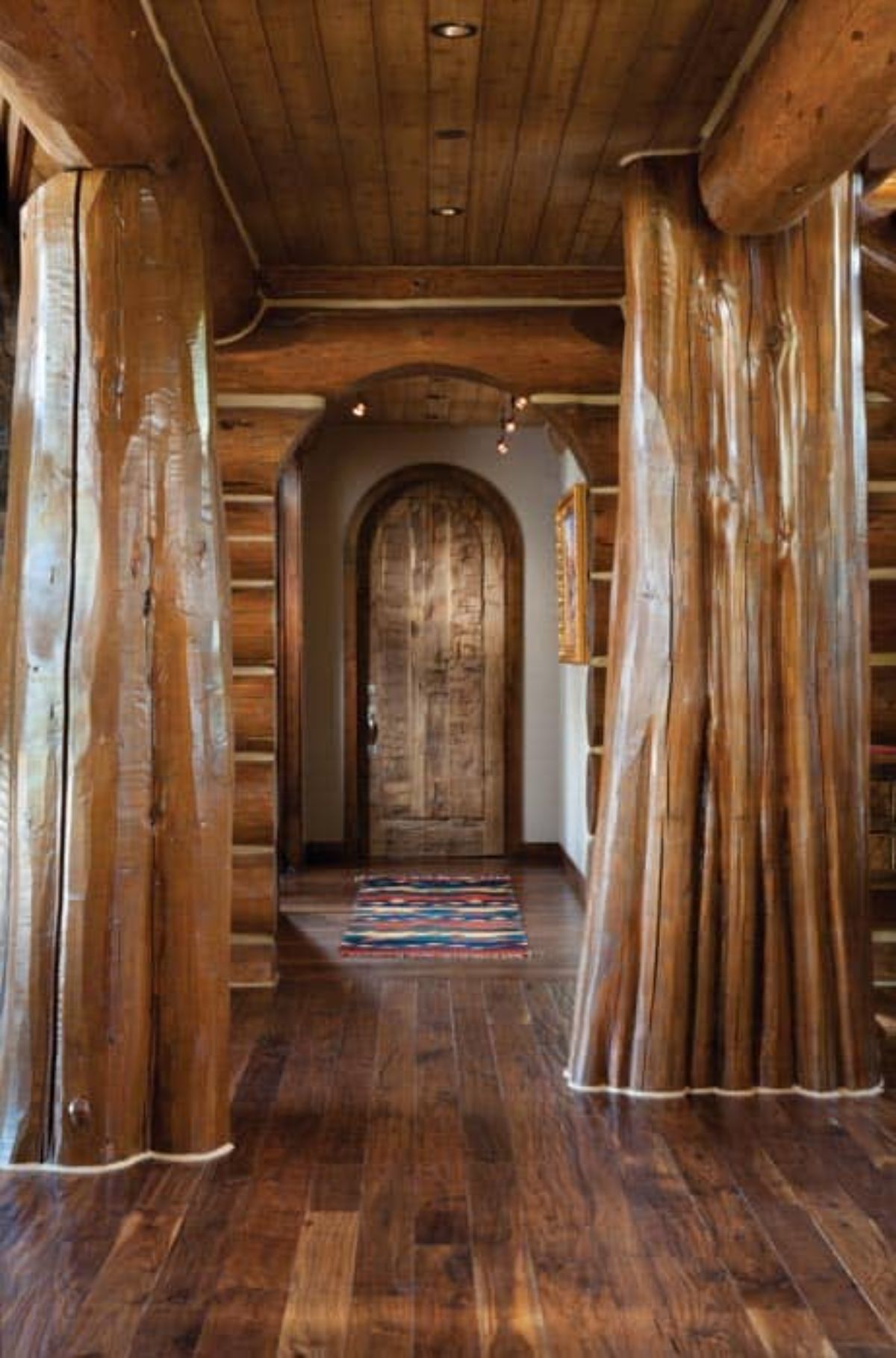 And another look at the living space shows the stairs in the background and the loft above the space. Plus, that antler chandelier is stunning!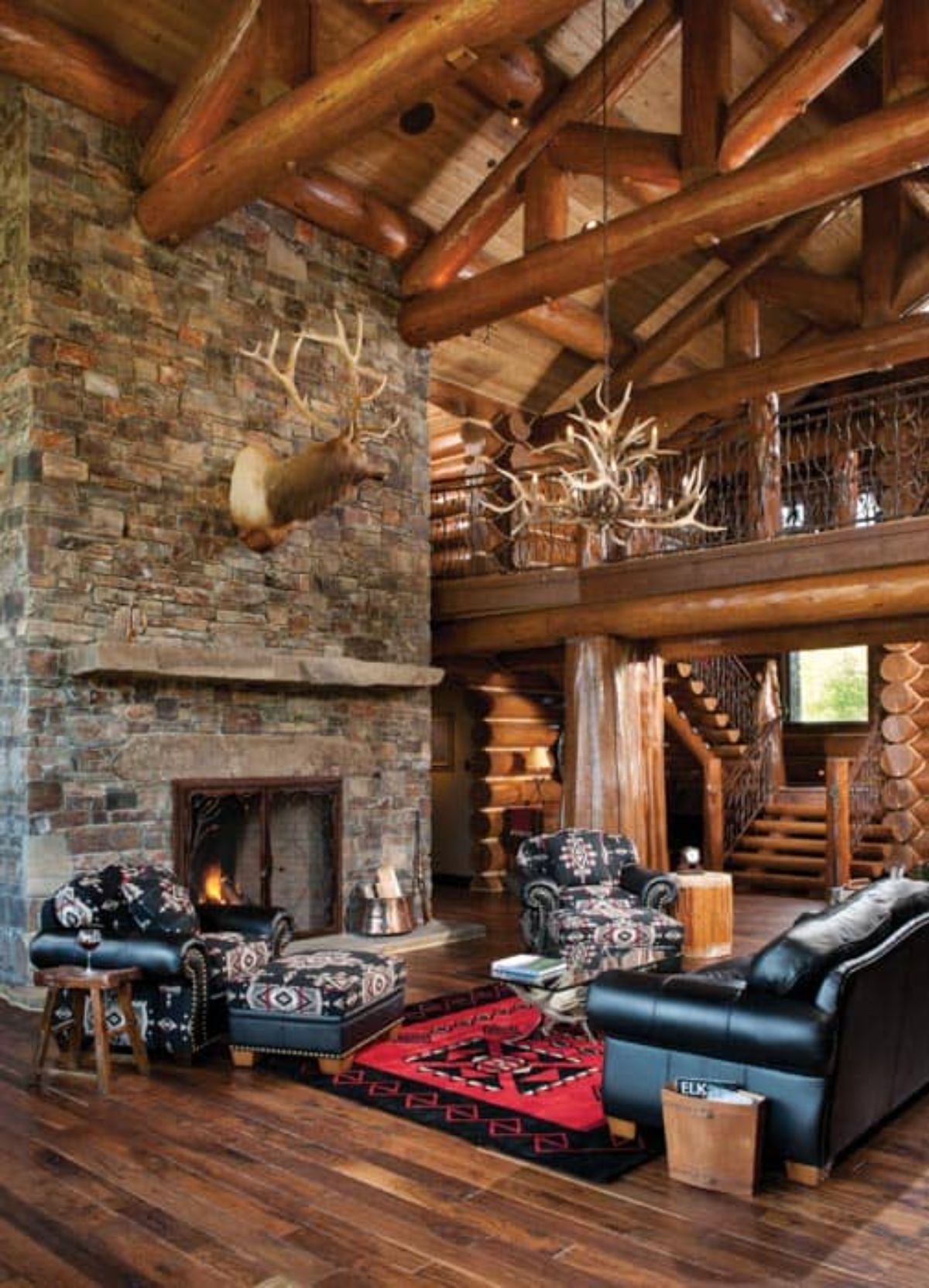 Upstairs, the lof has its own special archway leading over to bedrooms. So beautiful and unique!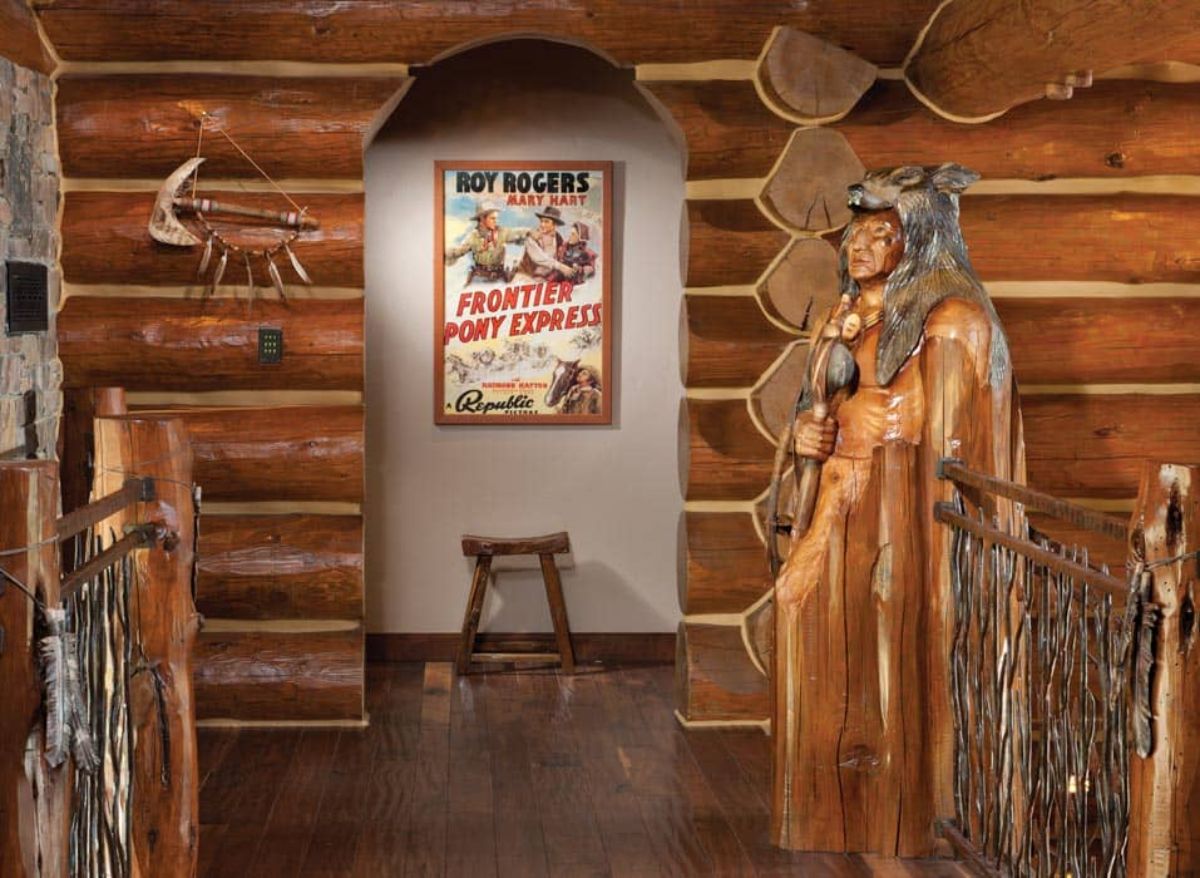 A private home office is a great addition to the home. Just look at that custom wood desk they have built! Of course, it's part office and part retreat with those fishing poles tucked away in the background.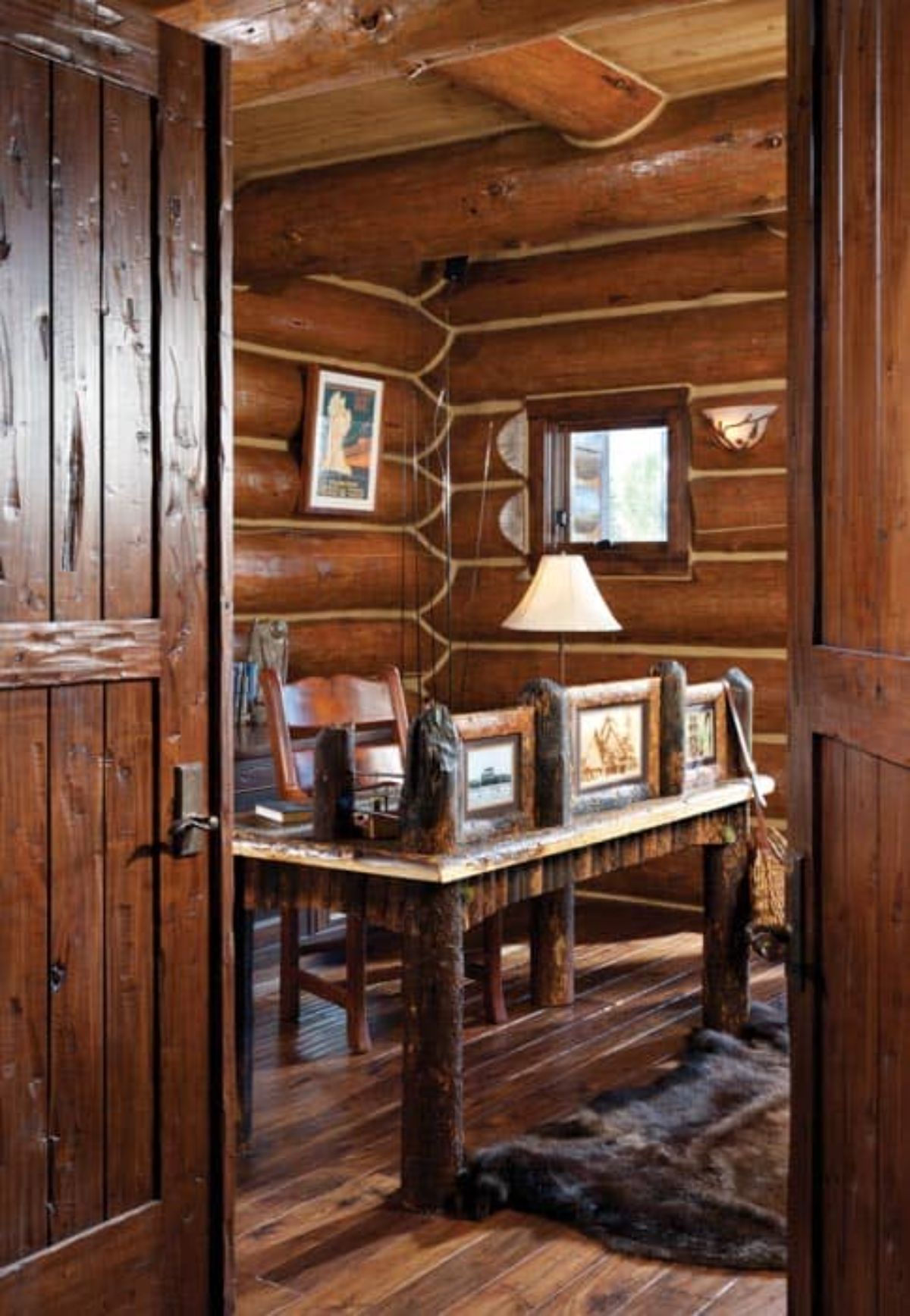 And other parts of the main floor also have a fireplace for more relaxed and not so formal seating and relaxation.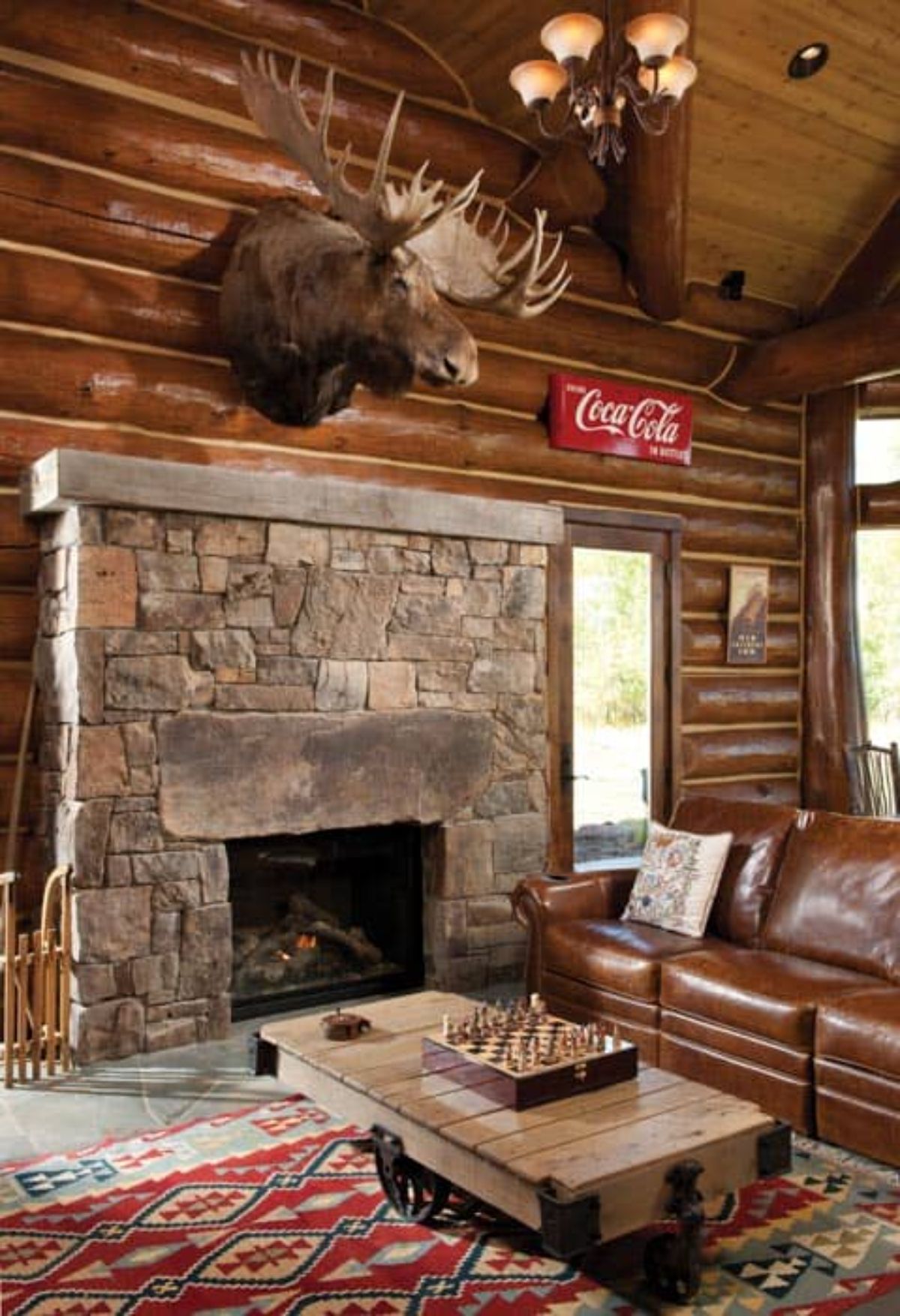 The kitchen is open and cozy with gorgeous wood cabinets, a wood front refrigerator, and this unique accent island in the center with red paint.
Outside the kitchen is a cozy little bar with a fun unique look that has an old-fashioned register on the corner and custom stools to sit down for an after-work beer!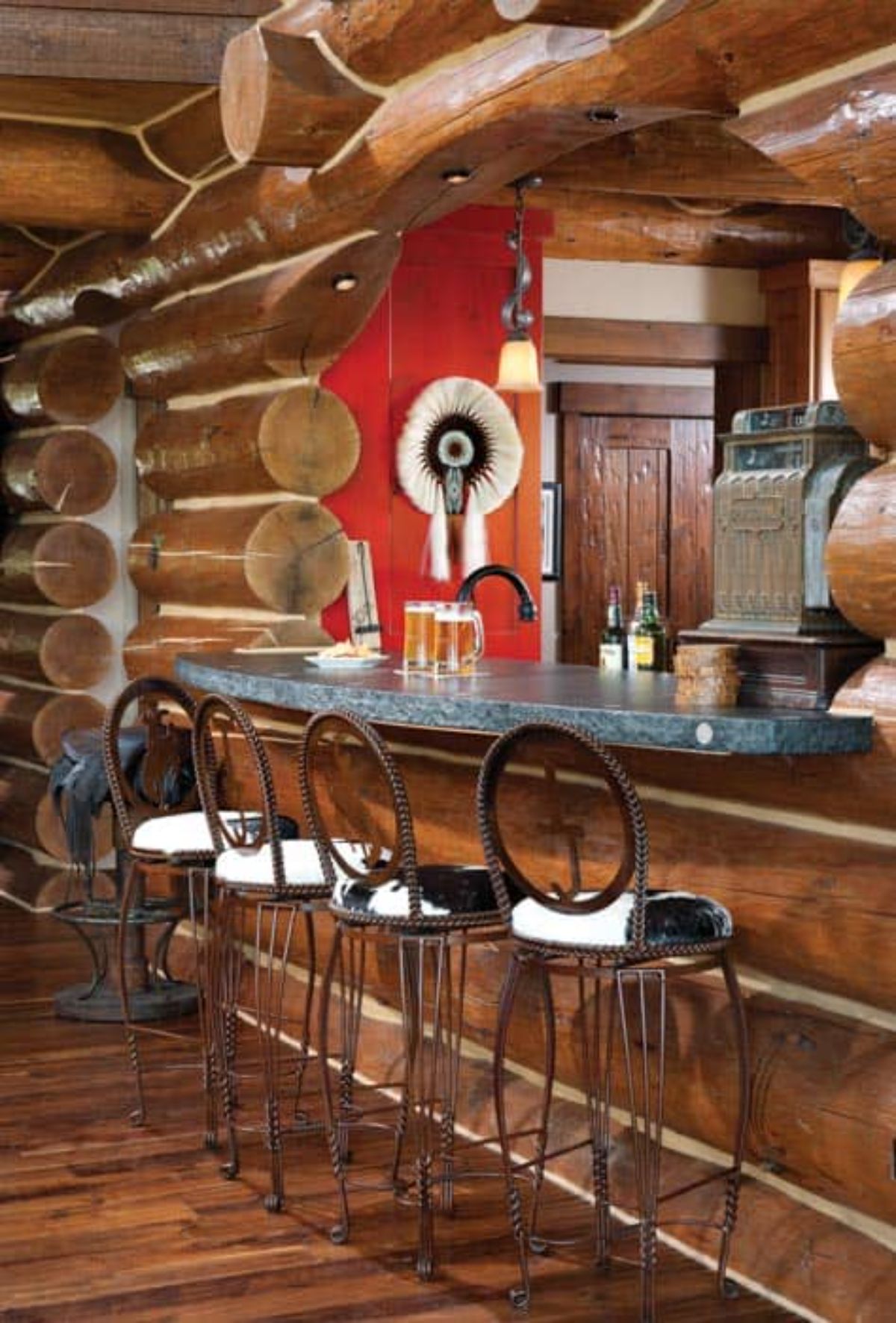 For evening meals, you have a lovely dining room surrounded by open windows and beautiful spaces that show the mountain views while you enjoy your meal.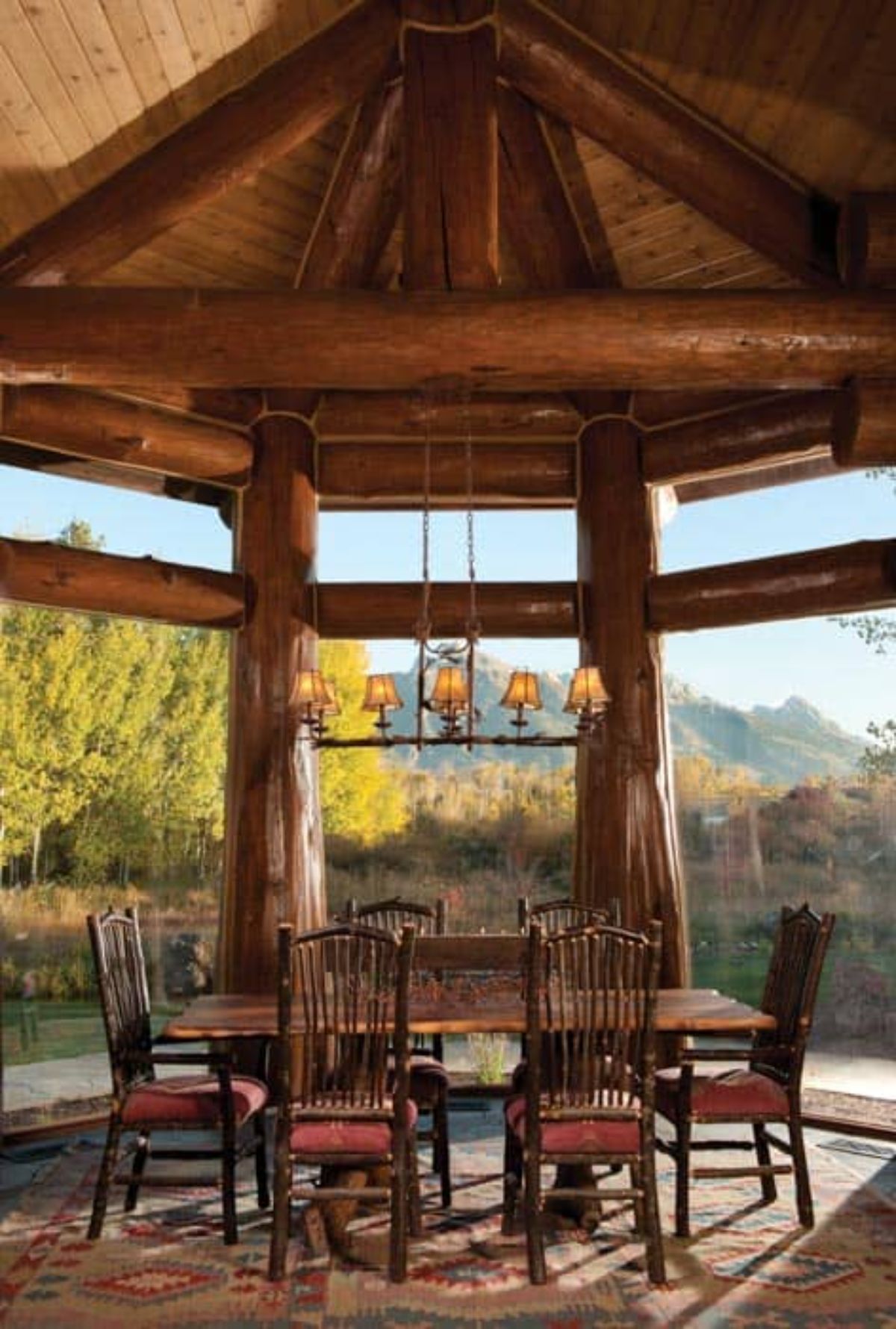 The bedrooms throughout this home are rustic, large, and comfortable with plenty of room for your king-sized bed, wardrobe, and more. Plus, some have private balcony doors leading outside!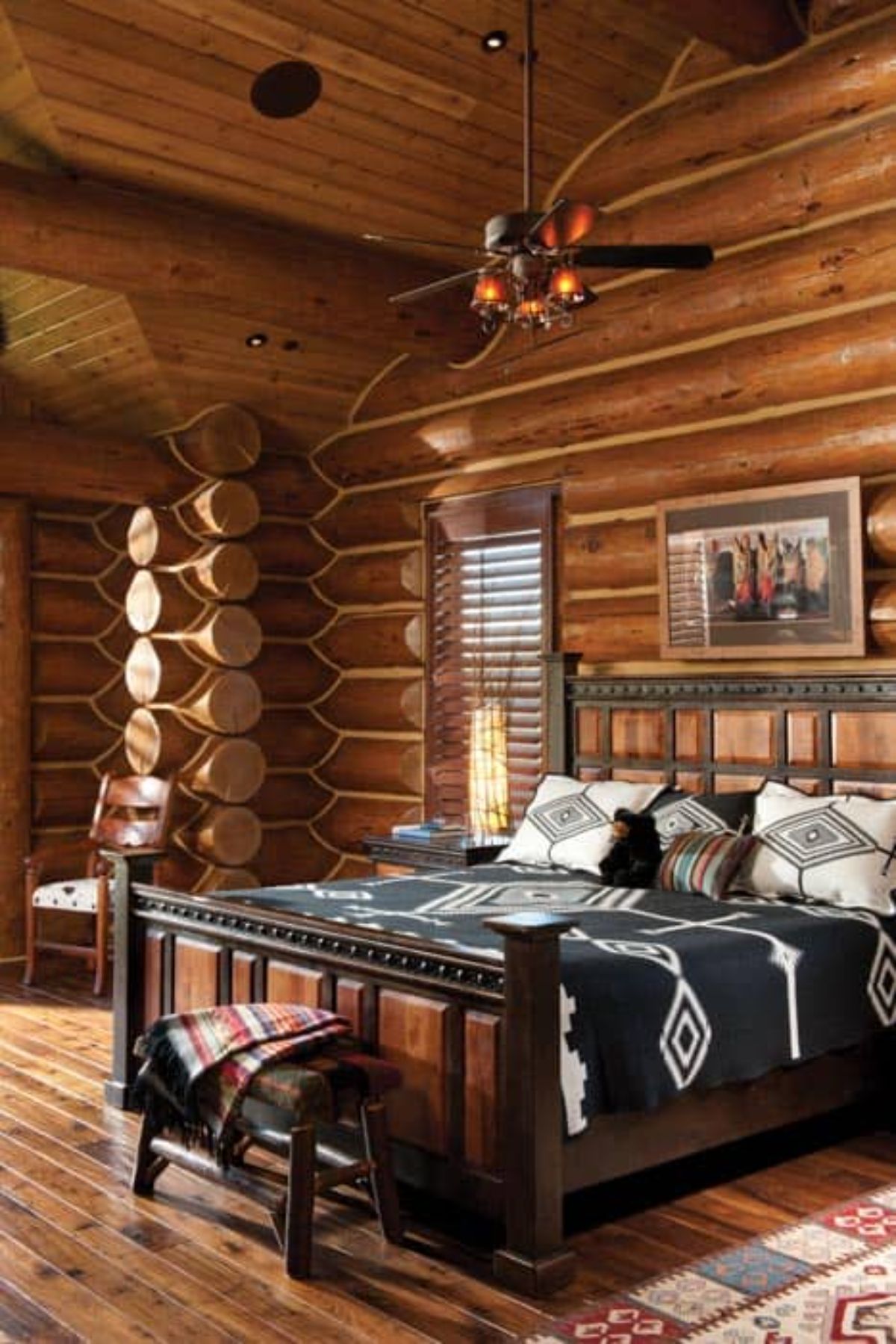 And a master bathroom like this one is one you live to enjoy! The two-person tiled shower on one end with a soaking bathtub on the other side makes it a spa at home with tons of storage for toiletries and supplies.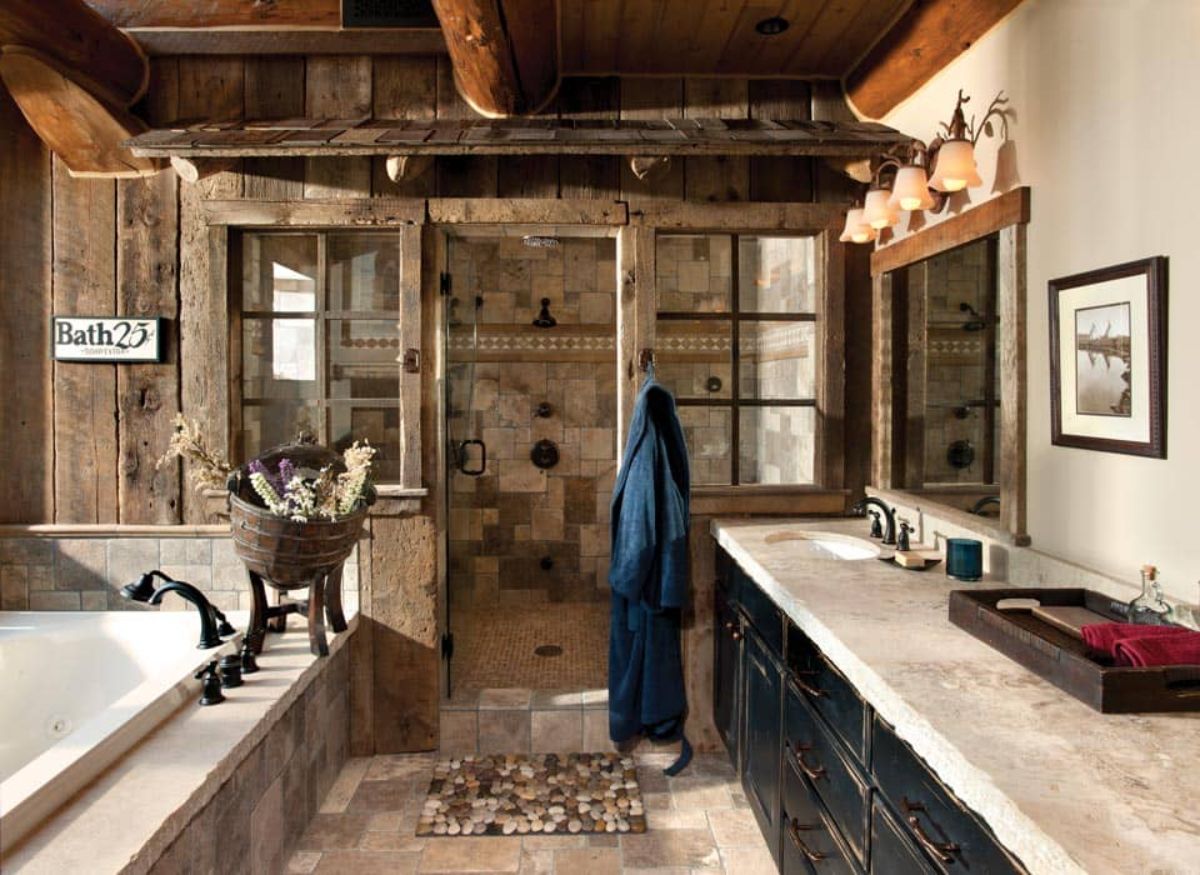 For more information about this beautiful log cabin build, check out the Precision Craft Log & Timber Homes website. You can also find them on Facebook and Instagram for regular updates of their latest builds. Make sure that you let them know that Log Cabin Connection sent you their way.
More Log Cabin Kits and Tours