The Hamm Aztec log cabin is one of those builds that is just a classic space for a retirement home, or a simple weekend retreat. It's not overly large but has room for everyone, and porches on both sides give you outside space to relax as well.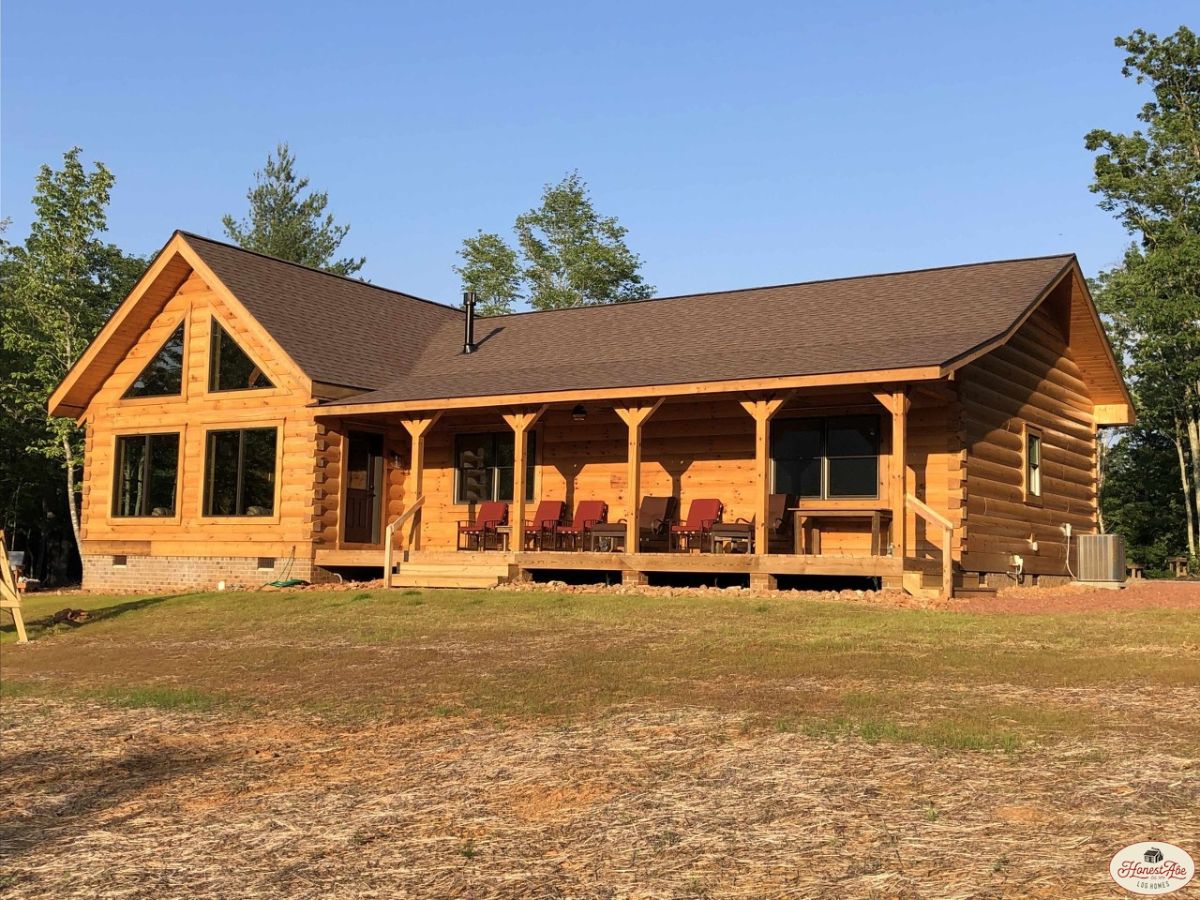 Log Cabin Size
1,692 square feet total
3 bedrooms
2 bathrooms
299 square foot porch on the front
160 square foot porch on the back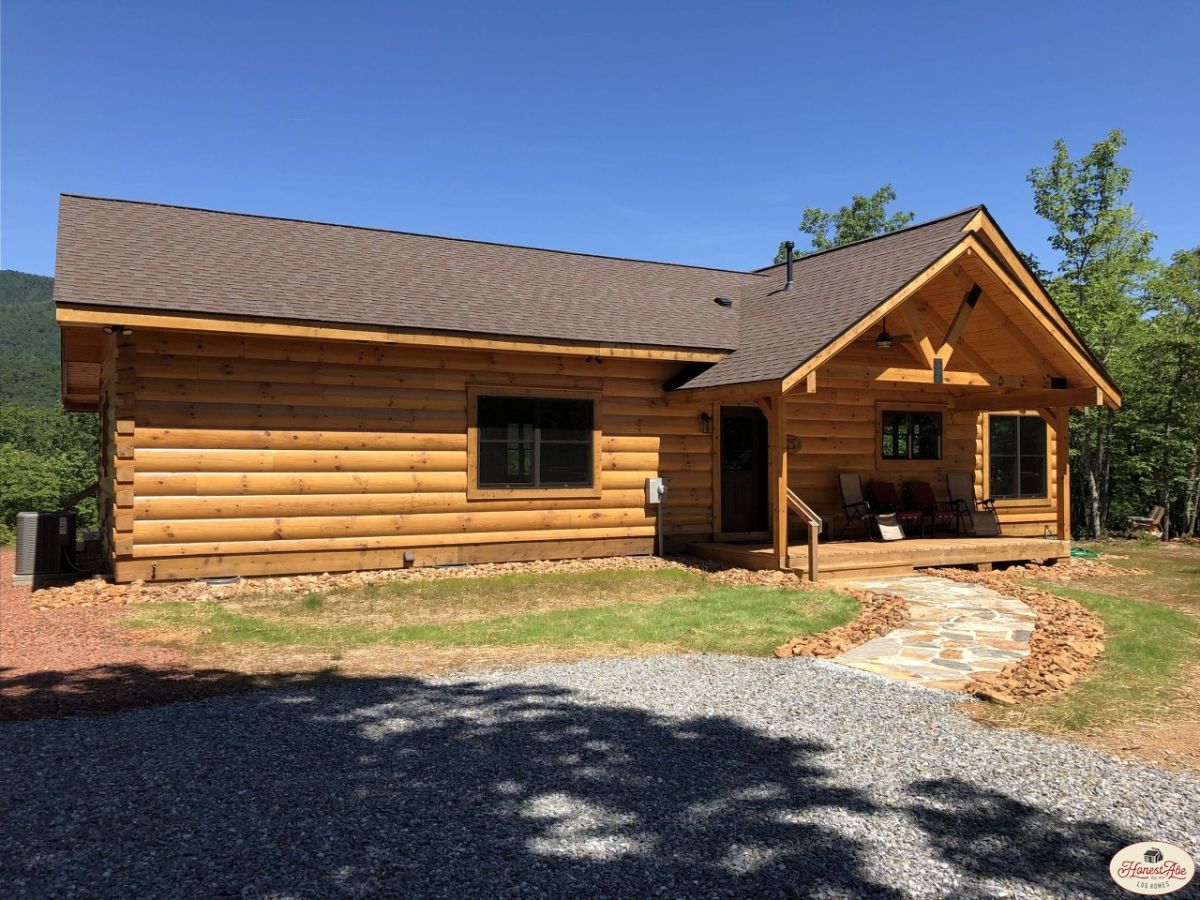 This home is designed with comfort in mind. The simple front porch has room for a few chairs but is a small space with the idea of bringing you into the front of the home, not really as a place to relax. The back porch is best for that.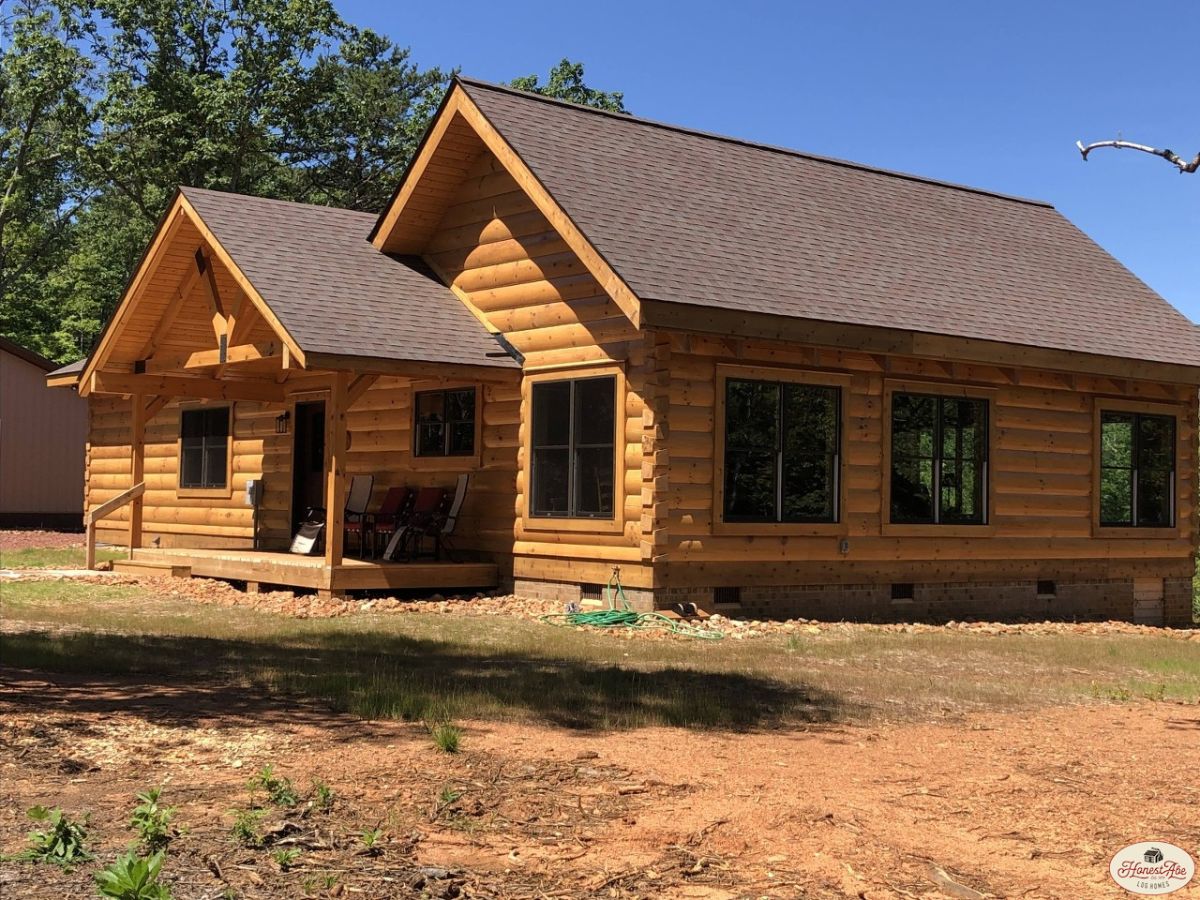 Here is a great view of the back porch from the side. You can see that there is room for several chairs, plus a table. Set up these for an afternoon reading a book in the shade, but still being outside in the gorgeous weather.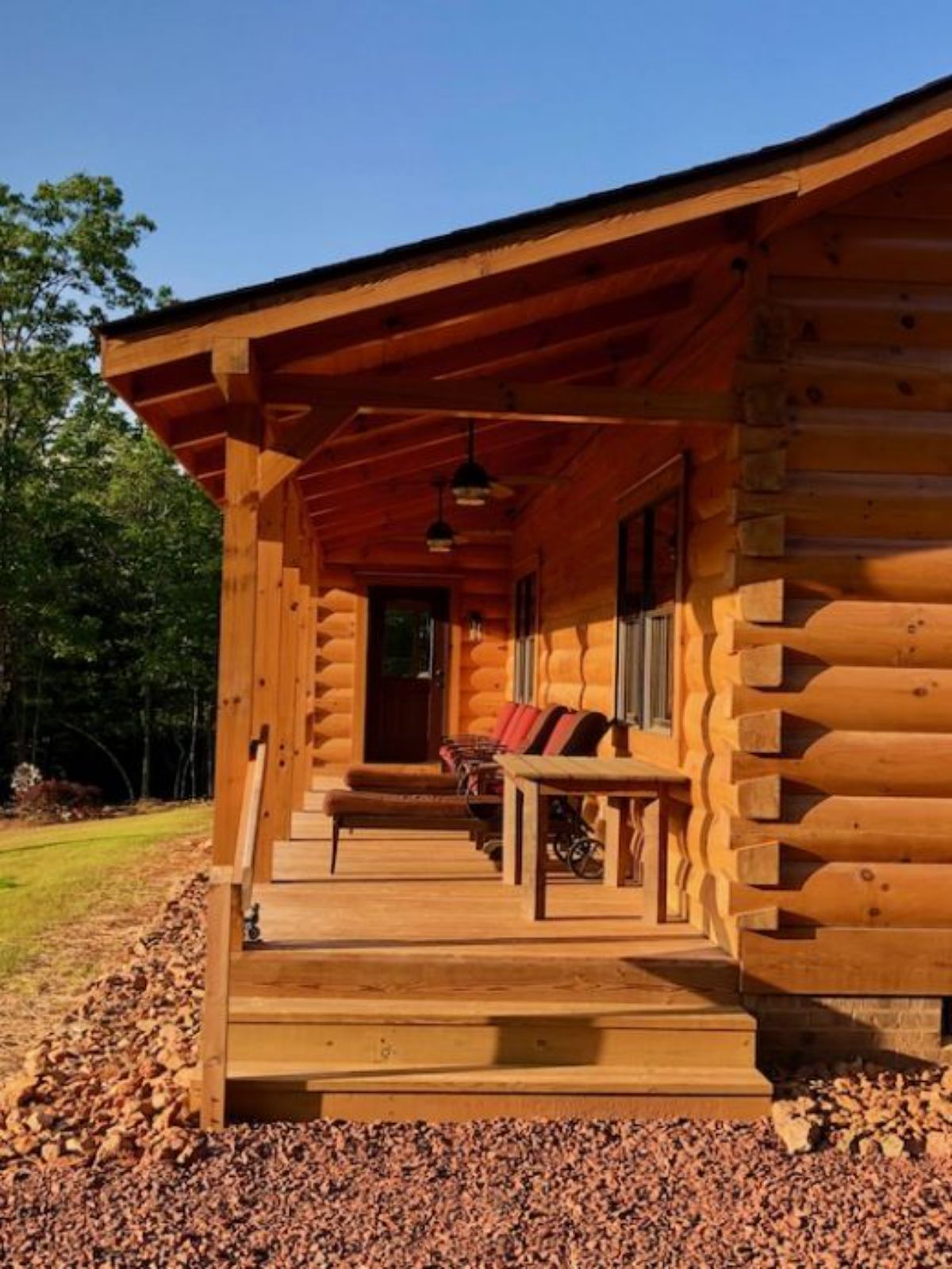 Of course, you'll also love the addition of a firepit on the back of the property for a relaxing place to make S'mores or even just roast a hot dog or two with the kids.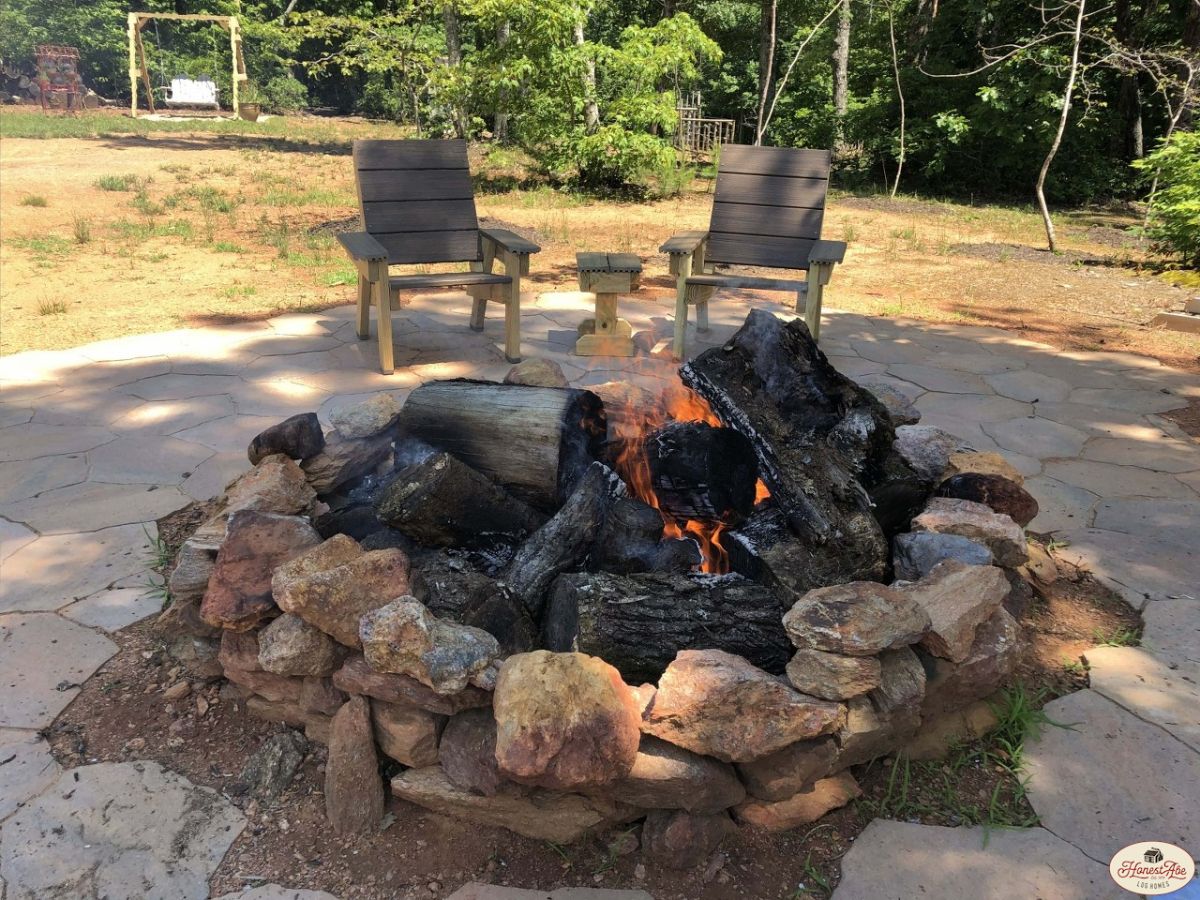 The living room in this home opens up into the kitchen and dining room making it the epitome of a classic open floor plan. They have a modern setup with a sofa, rugs, tables, and even an entertainment center and television. But, you will also love the wagon wheel lantern chandelier above the room.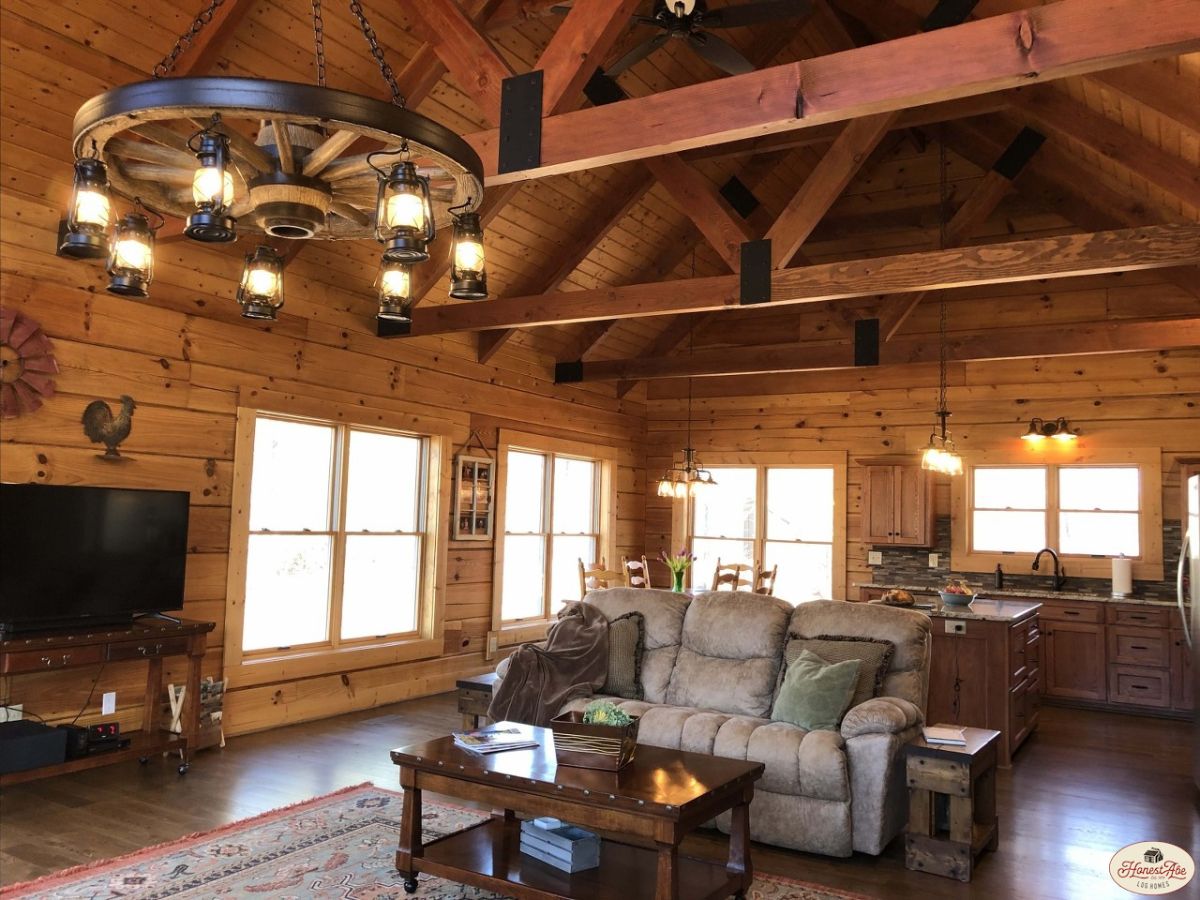 In the main living area, this stone fireplace against the wall provides warmth in the winter, but also adds a space for a mantle for decor year-round.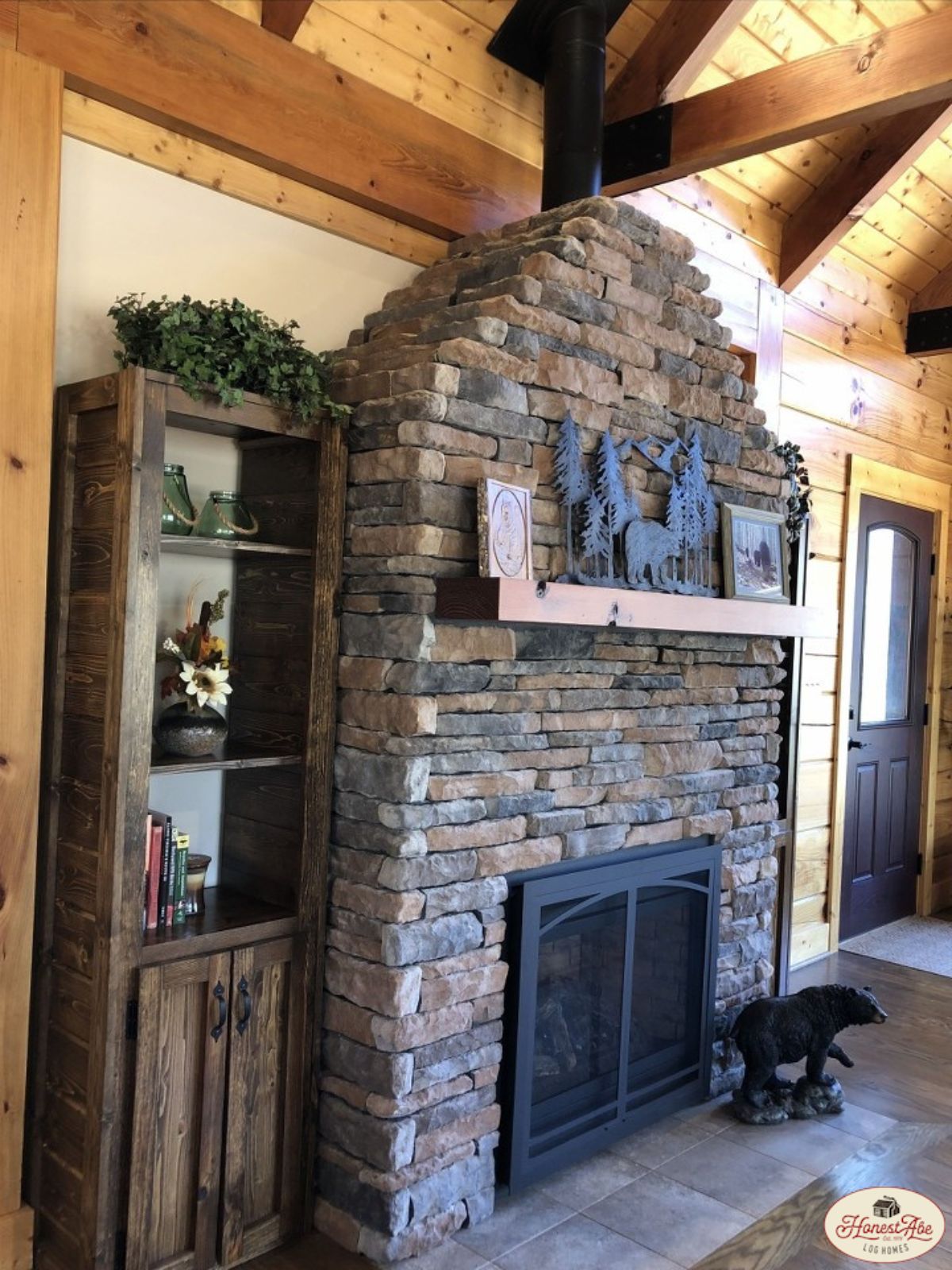 And a look across the room showcases the wall of windows here. I love all of that natural sunlight coming into the room.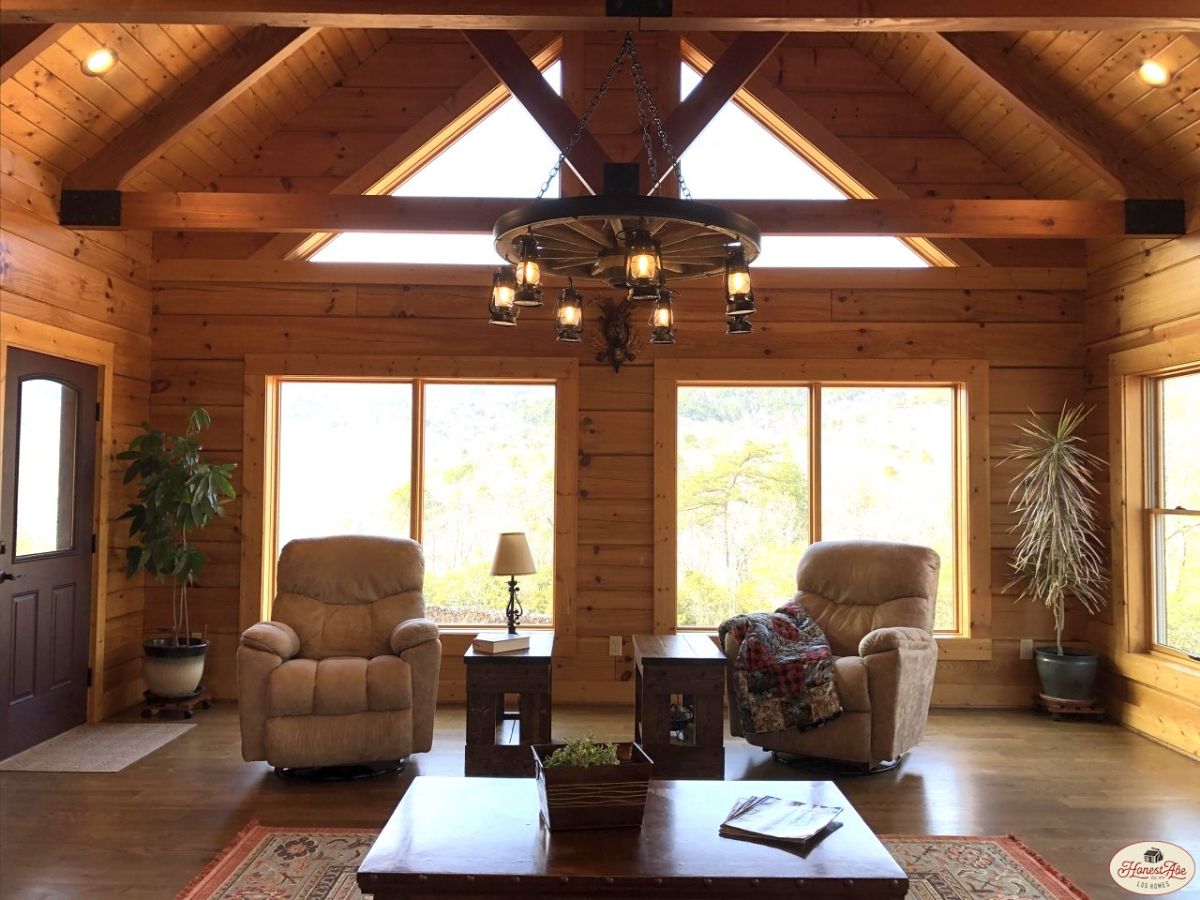 A family-style kitchen is a favorite addition to any home, but I especially love them in cabins like this one. Here you see a medium stain on the cabinets with a lighter granite countertop. Stainless steel appliances fit well in here, and that island with stools is just a bit of extra seating for a breakfast nook or your morning coffee.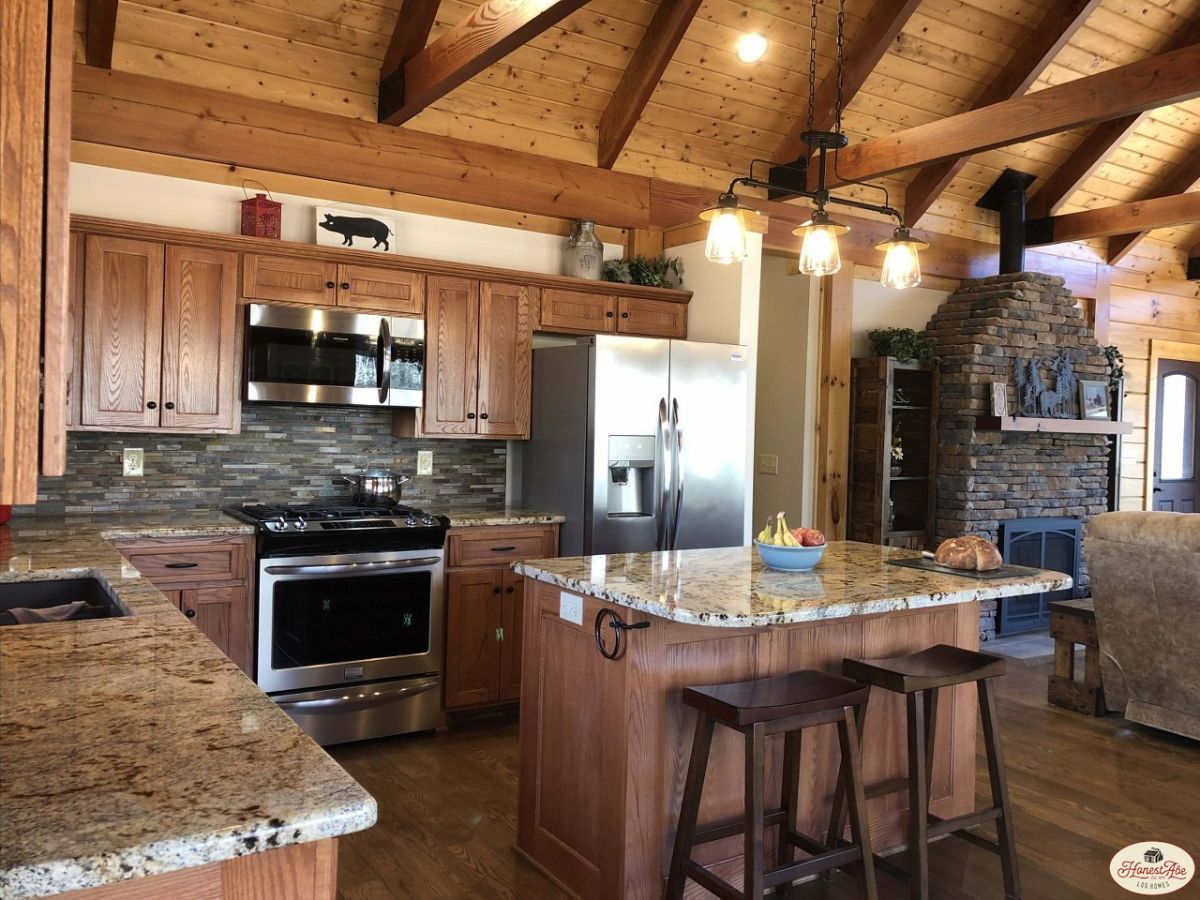 One addition on the main floor that every busy mom will appreciate is the laundry room. Tons of storage cabinets here, along with a rod for hanging clothes are just part of this space. It also houses a pull-down ladder to the attic crawl space and storage.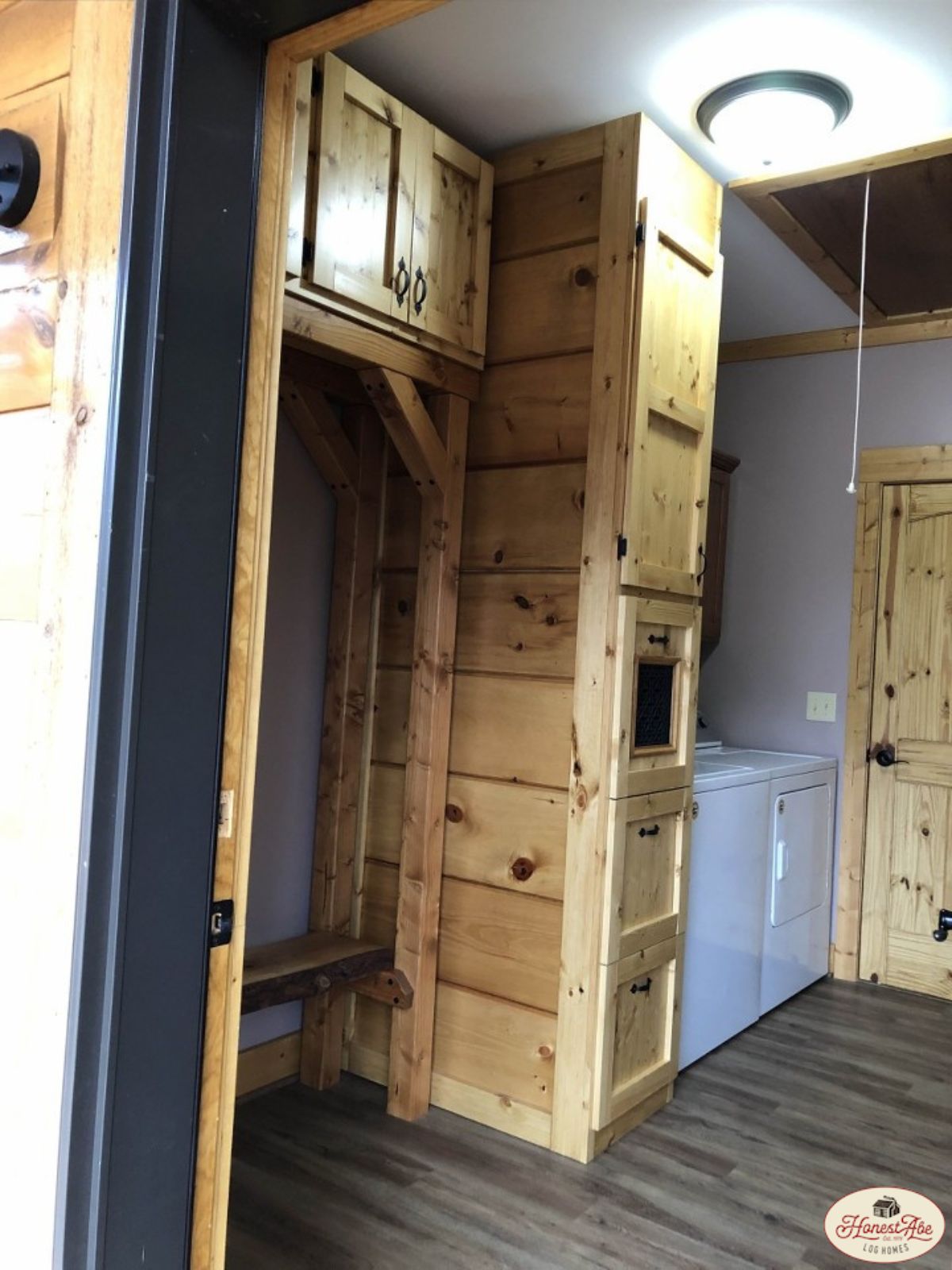 The master bedroom on the main floor is a personal favorite with tons of space for a queen or king-sized bed, a walk-in closet, and of course, the luxury master bathroom.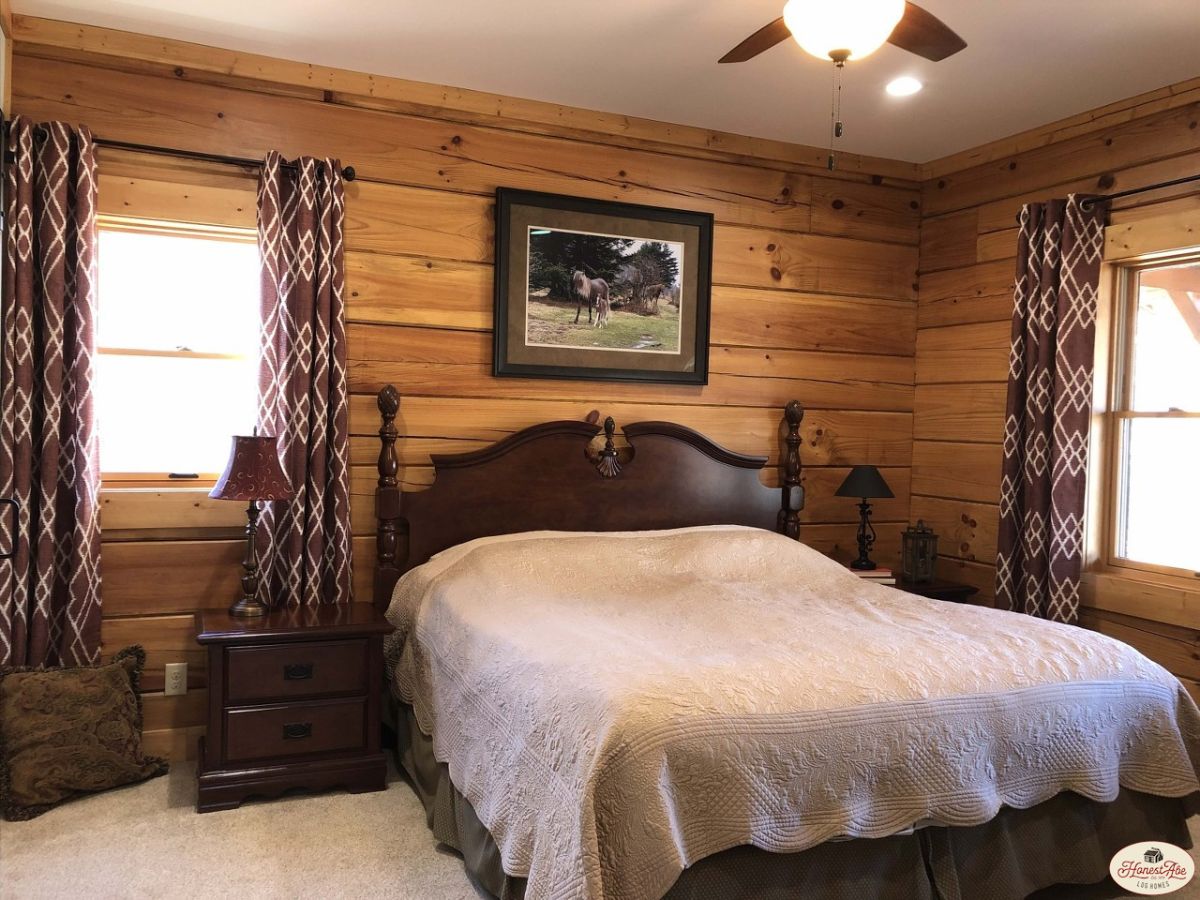 The corner of the master bedroom even has room for this bookshelf and extra desk space. A private home office nook if you prefer having it separate from others, but still in the bedroom.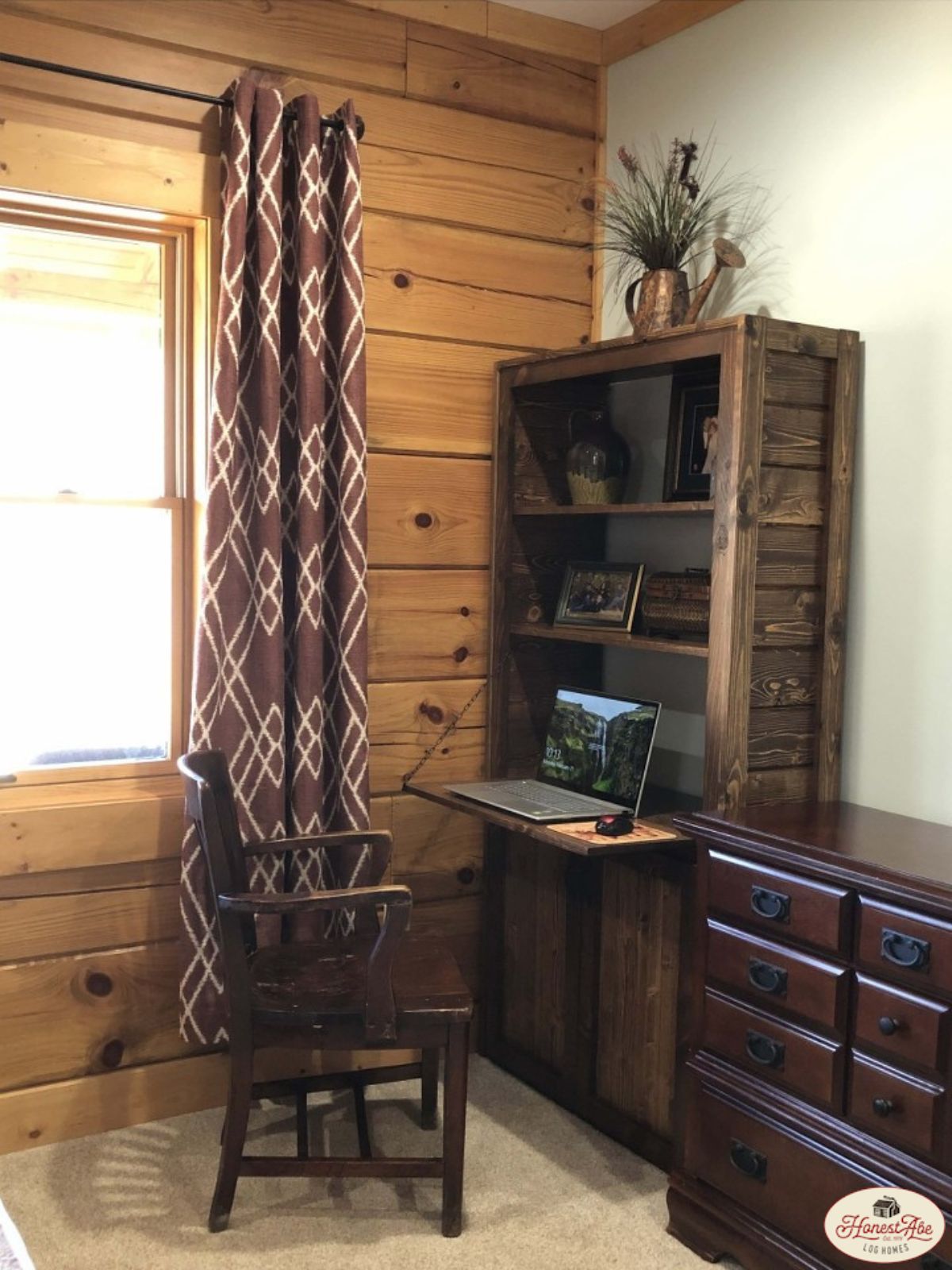 A barn door closure over the bathroom door makes it easy to have privacy, while also keeping the space open to the rest of the bedroom when wanted.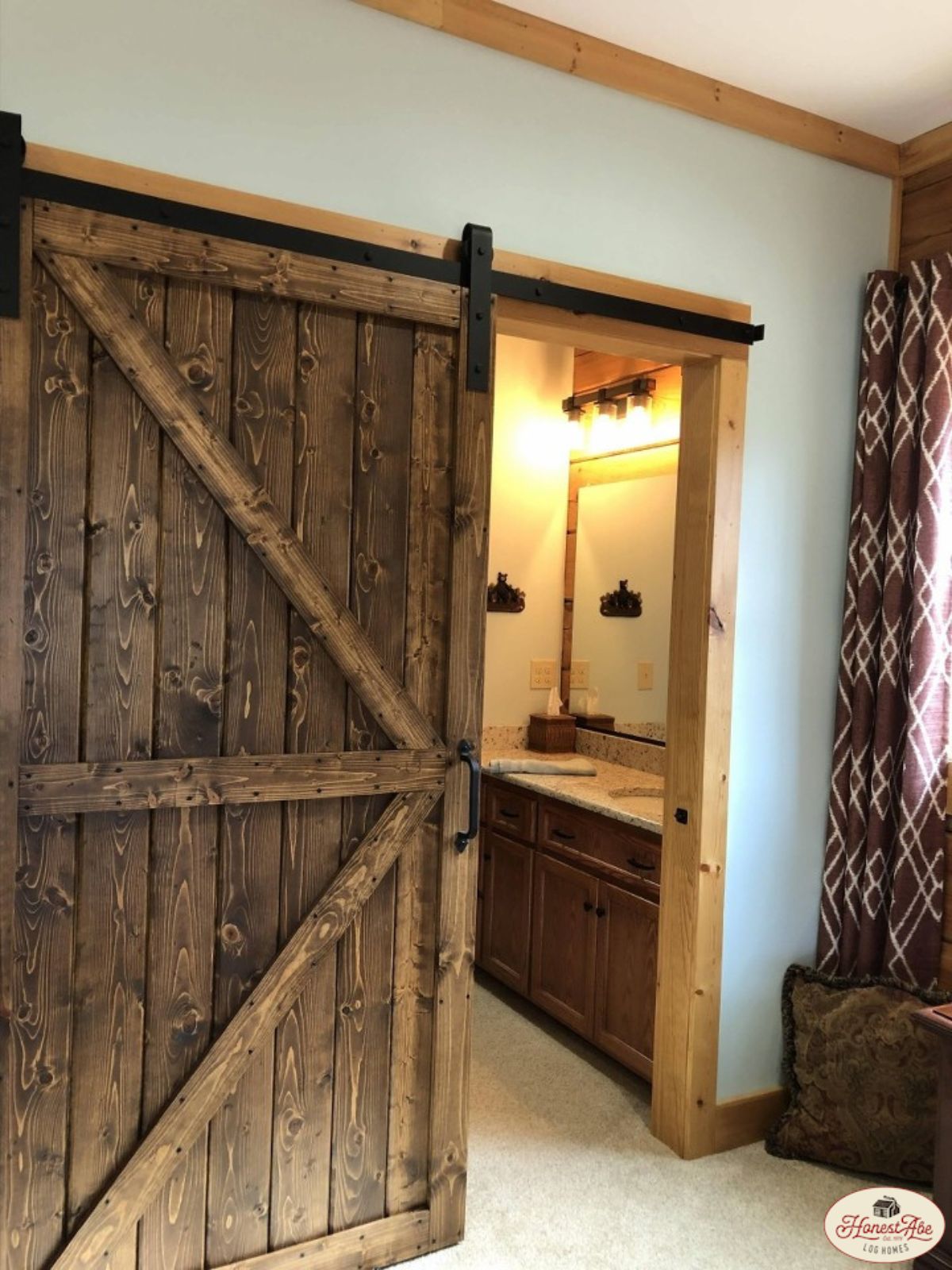 Through the door is this simple vanity with sink and dark wood cabinets. Nothing extra, but plenty of room for toiletries and linen storage here if needed.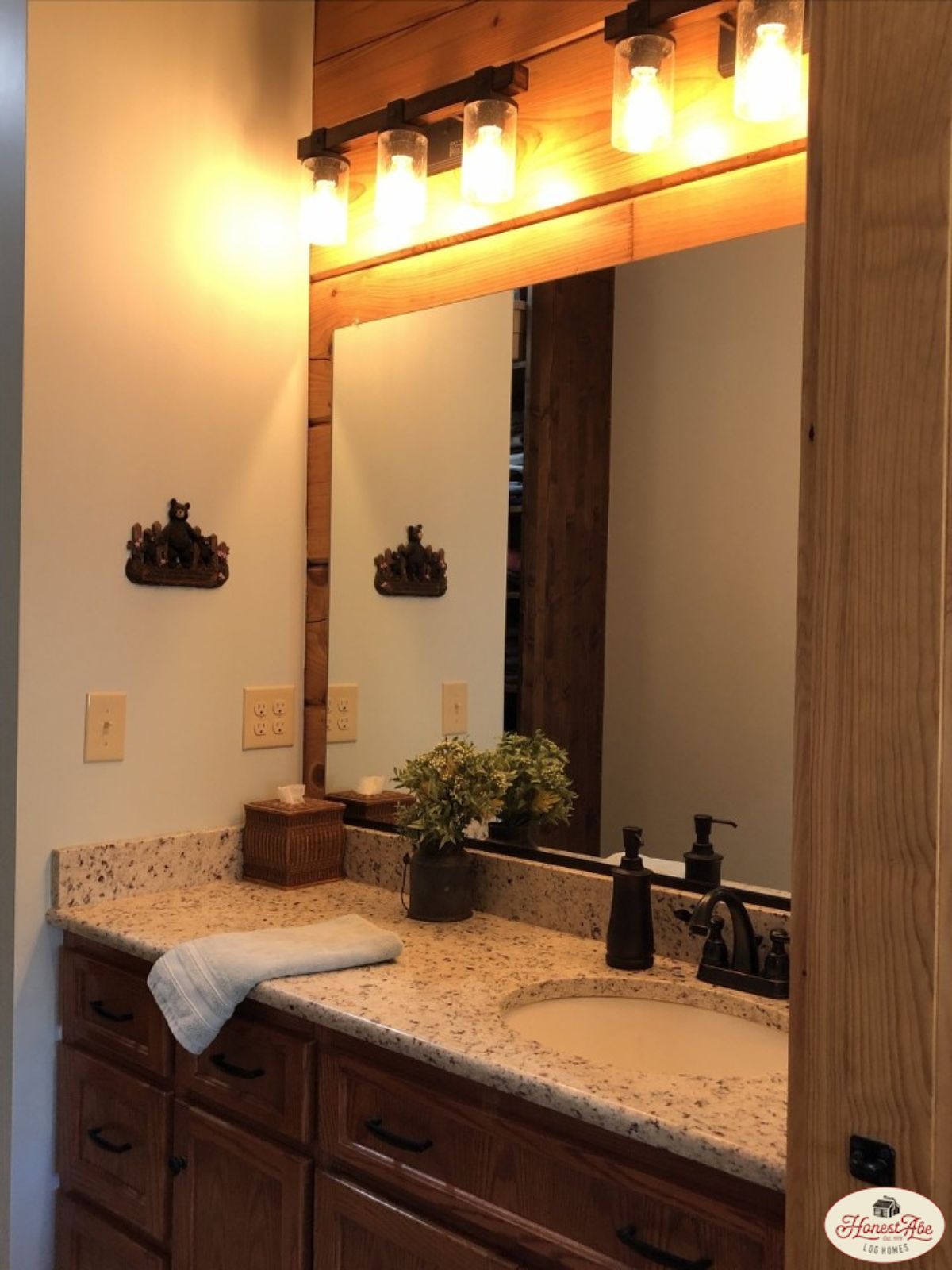 In the master bathroom is a tiled shower with a glass door. This is a modern addition with plenty of room and luxury additions.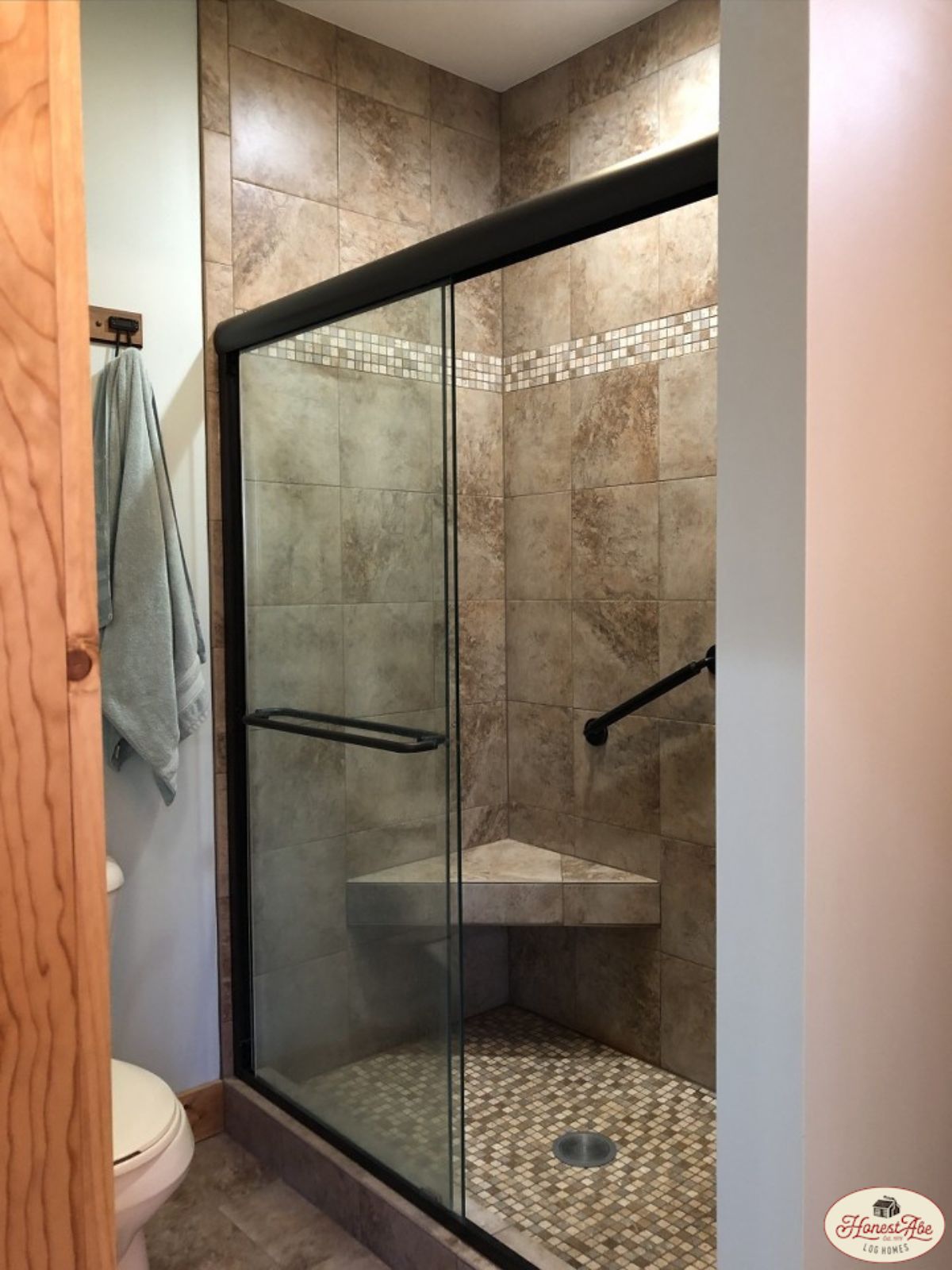 Another main floor room is setup as an office but also includes a Murphy bed against the wall with this barn door on the front for an accent that is functional and also aesthetically matches the overall rustic theme of the home.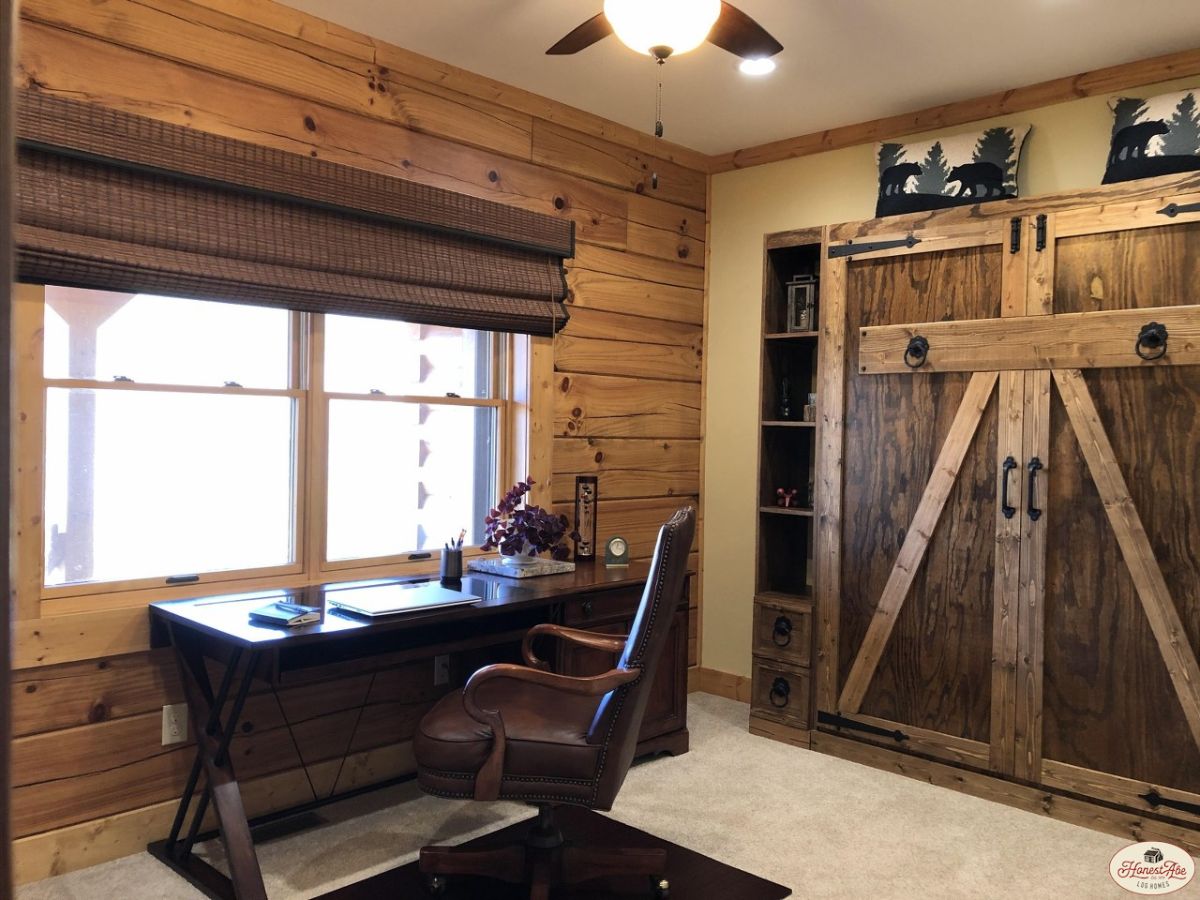 A Murphy bed is a great addition to any home, but I love how it takes an office space and turns it into a totally new bedroom addition that is ideal for guests. This bed has drawers and shelves on both sides and of course, the top is space for adding storage or holding items like pillows when not in use.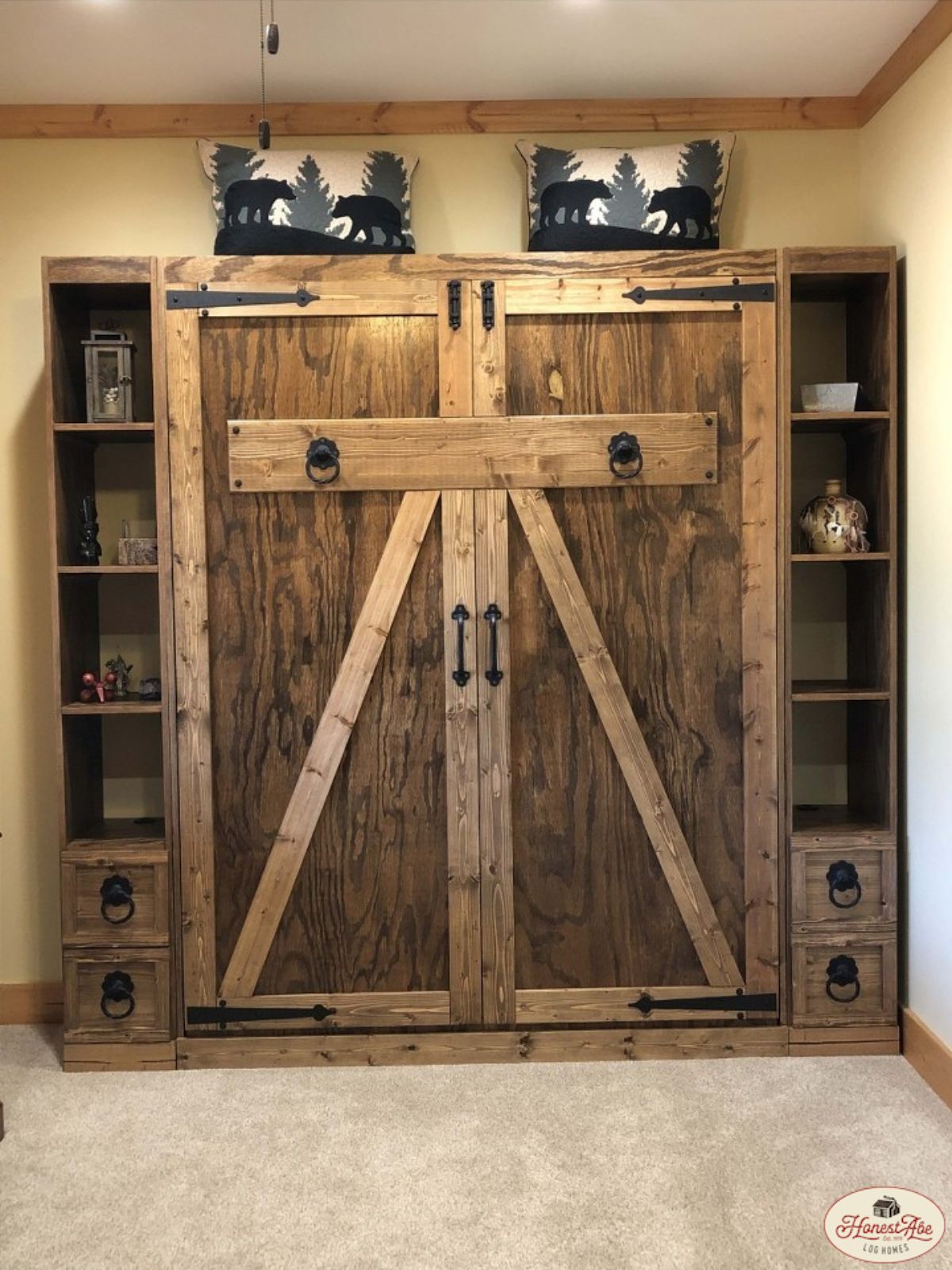 Here you can see the bed when made and folded down. It's a simple space that is perfect for use for more than one purpose.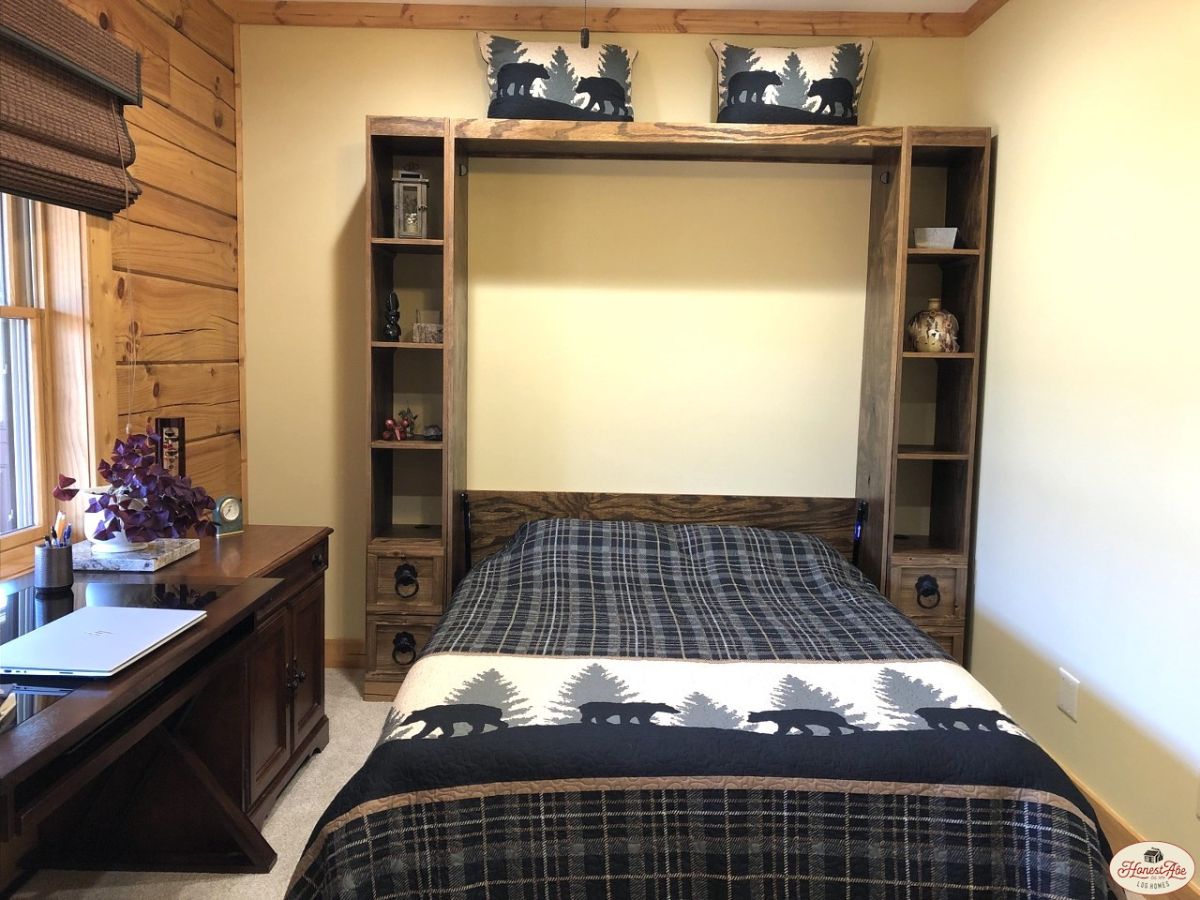 For more information about this log cabin build, check out the Honest Abe Log Homes website. You can also find them on Facebook, Instagram, and Youtube. Make sure that you let them know that Log Cabin Connection sent you their way.
More Log Cabin Kits and Tours