Another beautiful arched cabin kit is showcased today with this fun tour. This is, perhaps, one of my favorite great room walls ever seen! The unique display of different styles of windows gives this an artistic style that is lovely and still fits the home's needs for natural light.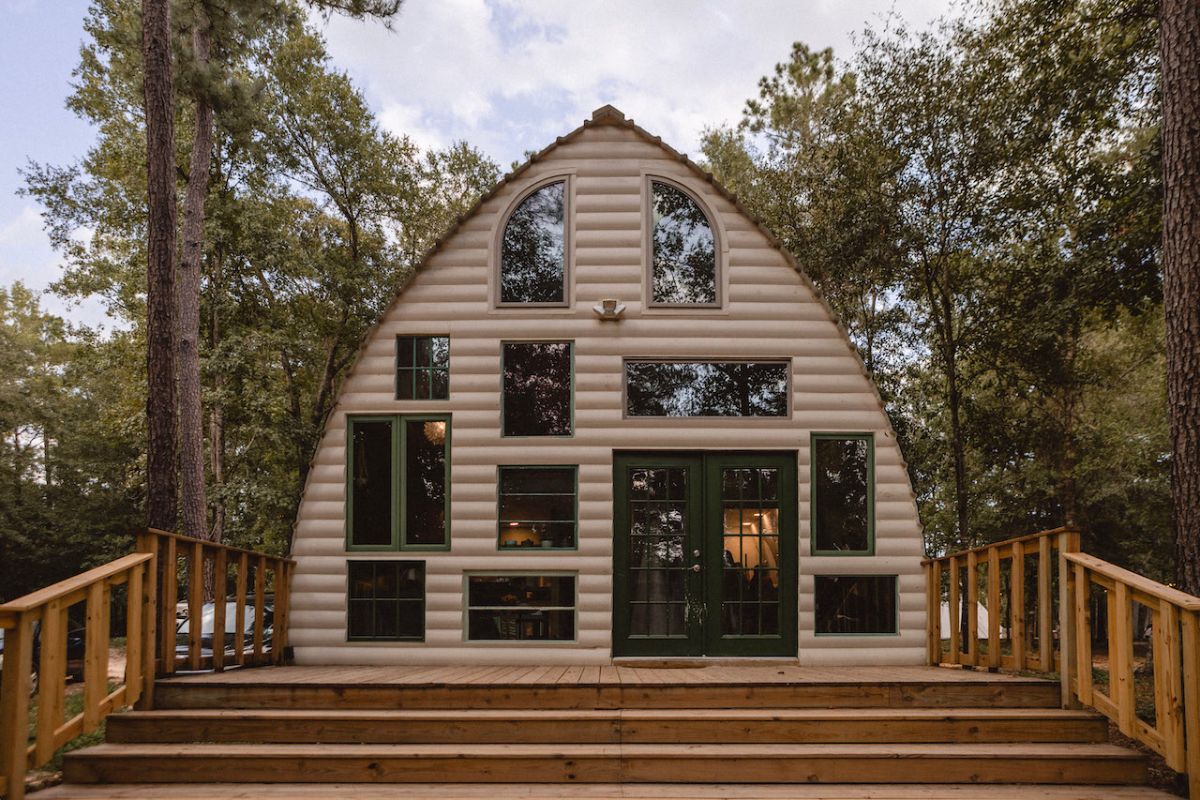 Cabin Size
20' wide
17'4" tall from floor to bottom of the ridge
2 to 3 bedrooms optional
2 to 3 bathrooms optional
Cabin Price
20' wide by 20' deep - 400 square feet = $9,500
20' wide by 32' deep - 640 square feet = $15,200
20' wide by 40' deep - 800 square feet = $19,000
Cabin Features
3-floor plan options with varying depths and inclusion of up to 3 bedrooms and 3 bathrooms.
All models have open loft options with a unique spiral staircase if desired.
Full kitchens, bathrooms, and living areas are comfortable and open.
A large "great room" has plenty of space for a dining table if desired, or just a few sofas and chairs around a television.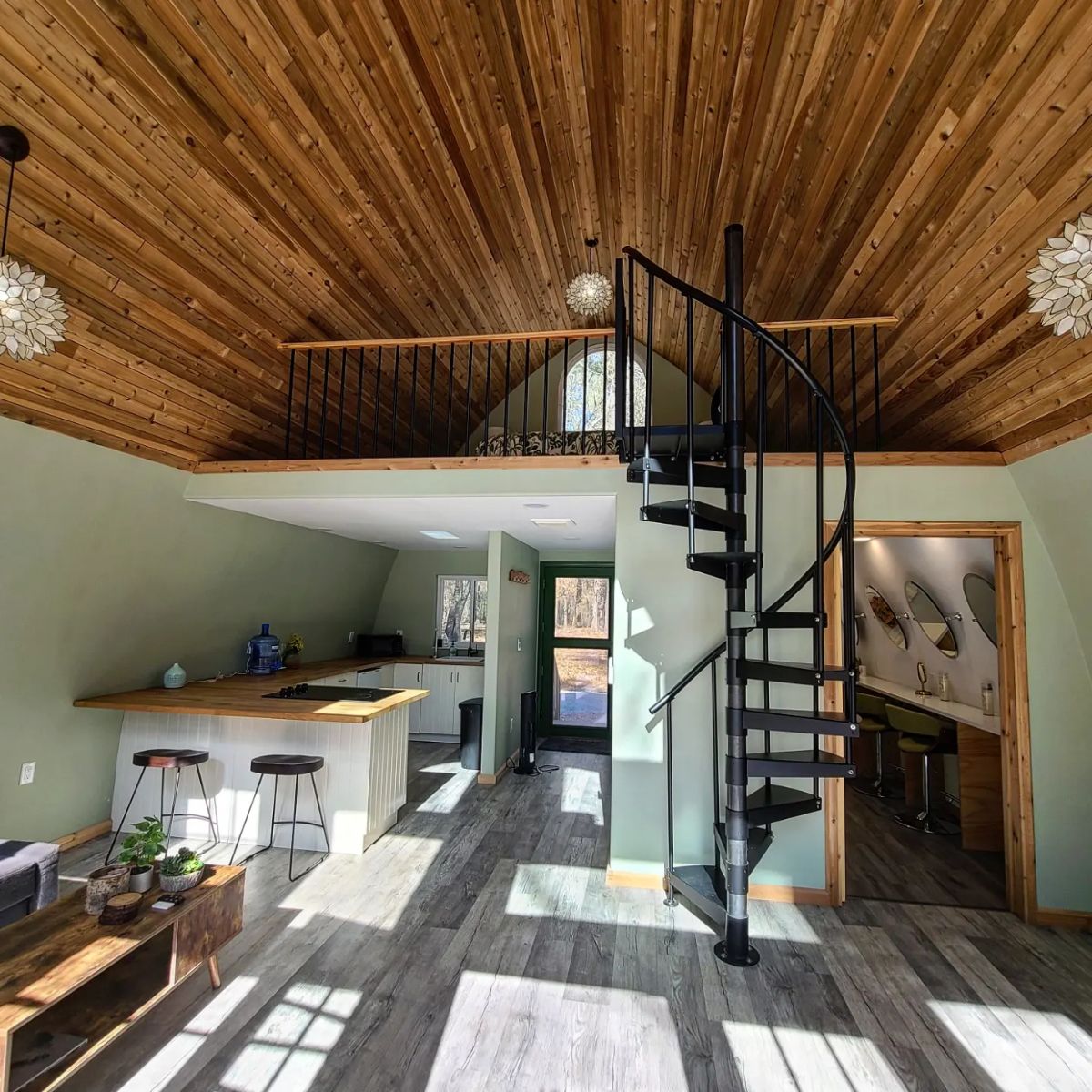 When you walk through the front door, as you see above, you can see practically everything inside this home. To the left of the door is the living room nook with a sectional sofa and a small coffee table. On the right, are the bar and edge of the kitchen cabinet. This area would be ideal for a dining table or a picnic table style nook with benches on both sides.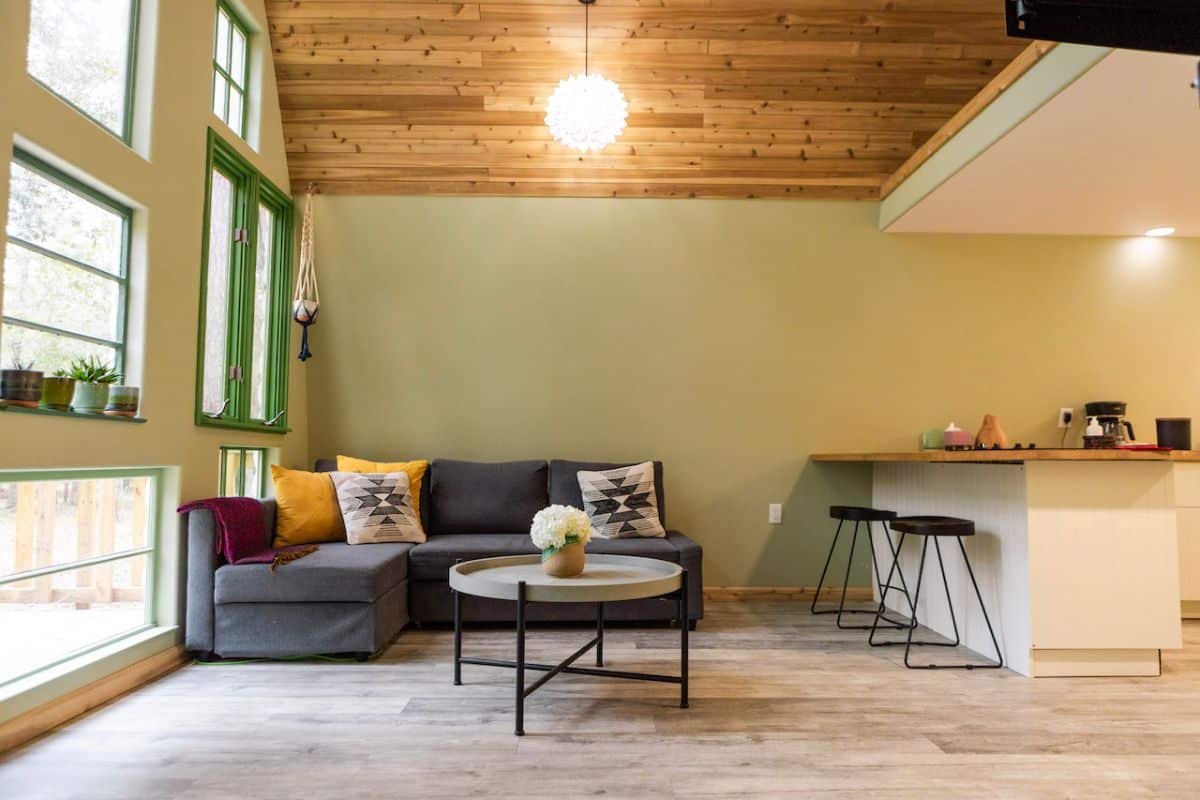 The kitchen in this build is minimalist, but you can see there is more than enough room for a full-sized refrigerator, stove, oven, and even a dishwasher if desried. Plus, the open walls give you extra space for more cabinets or open shelving.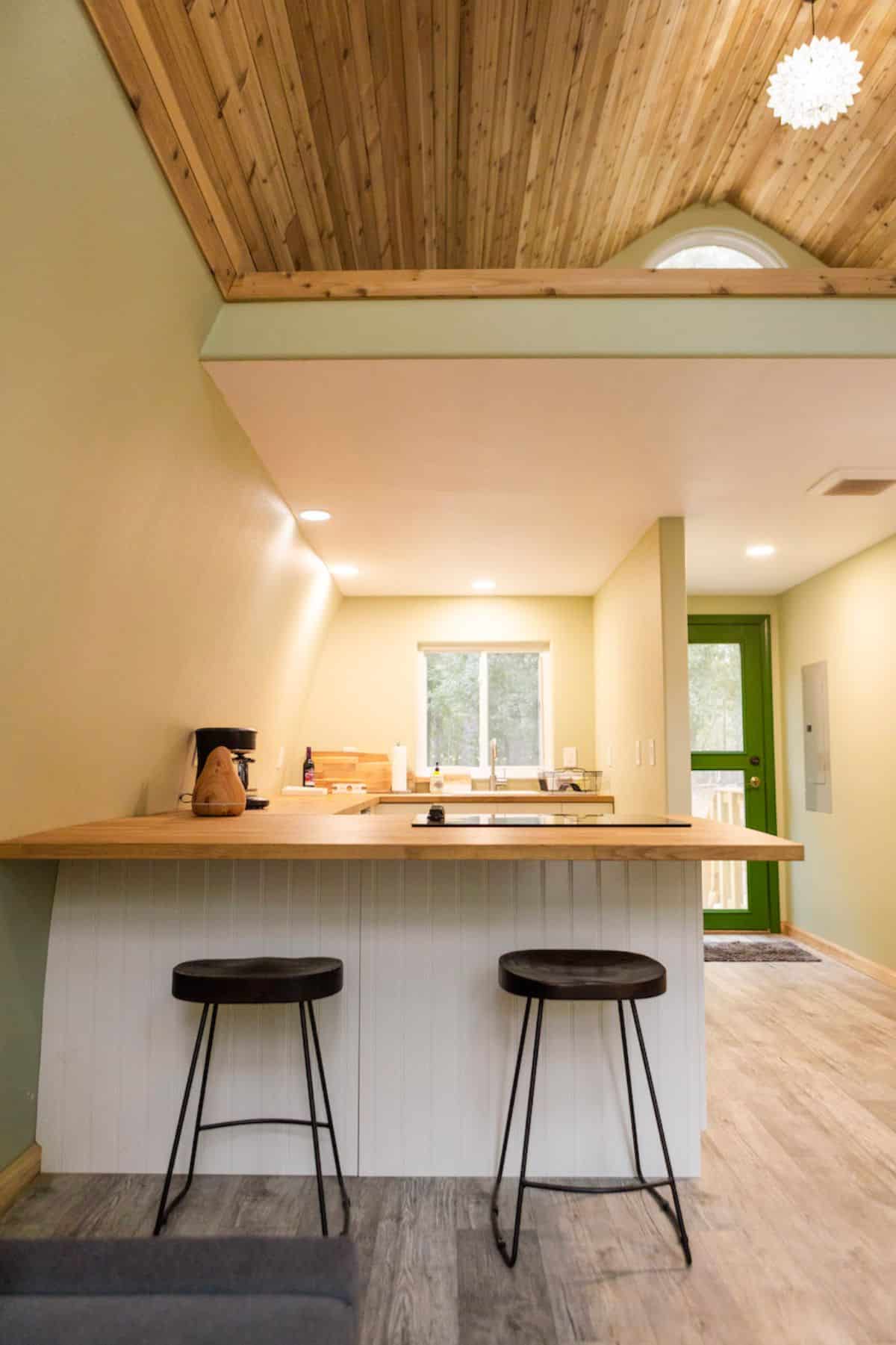 On the other side of the cabin, you have another open space against the wall with the spiral staircase in between the two areas. Plus, you have a bathroom to the left. From the images here, it looks like that bathroom may be set up as more of a salon style, but you have tons of options to personalize your bathroom space.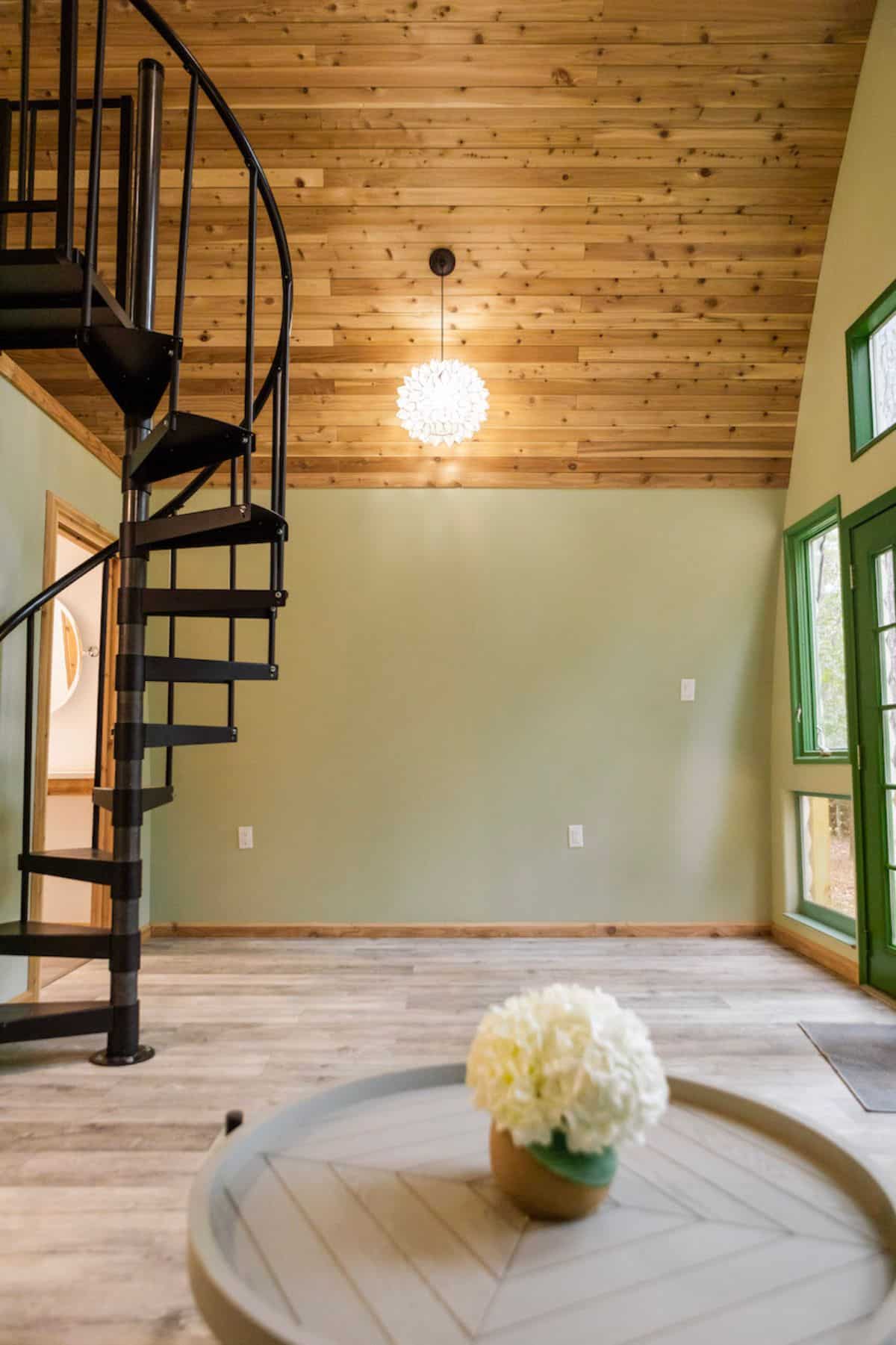 While I love the look of a spiral staircase, this definitely makes it a bit riskier with small children or those with mobility issues. Other options may be suitable for your situation, but this one in particular suits the overall style of this home.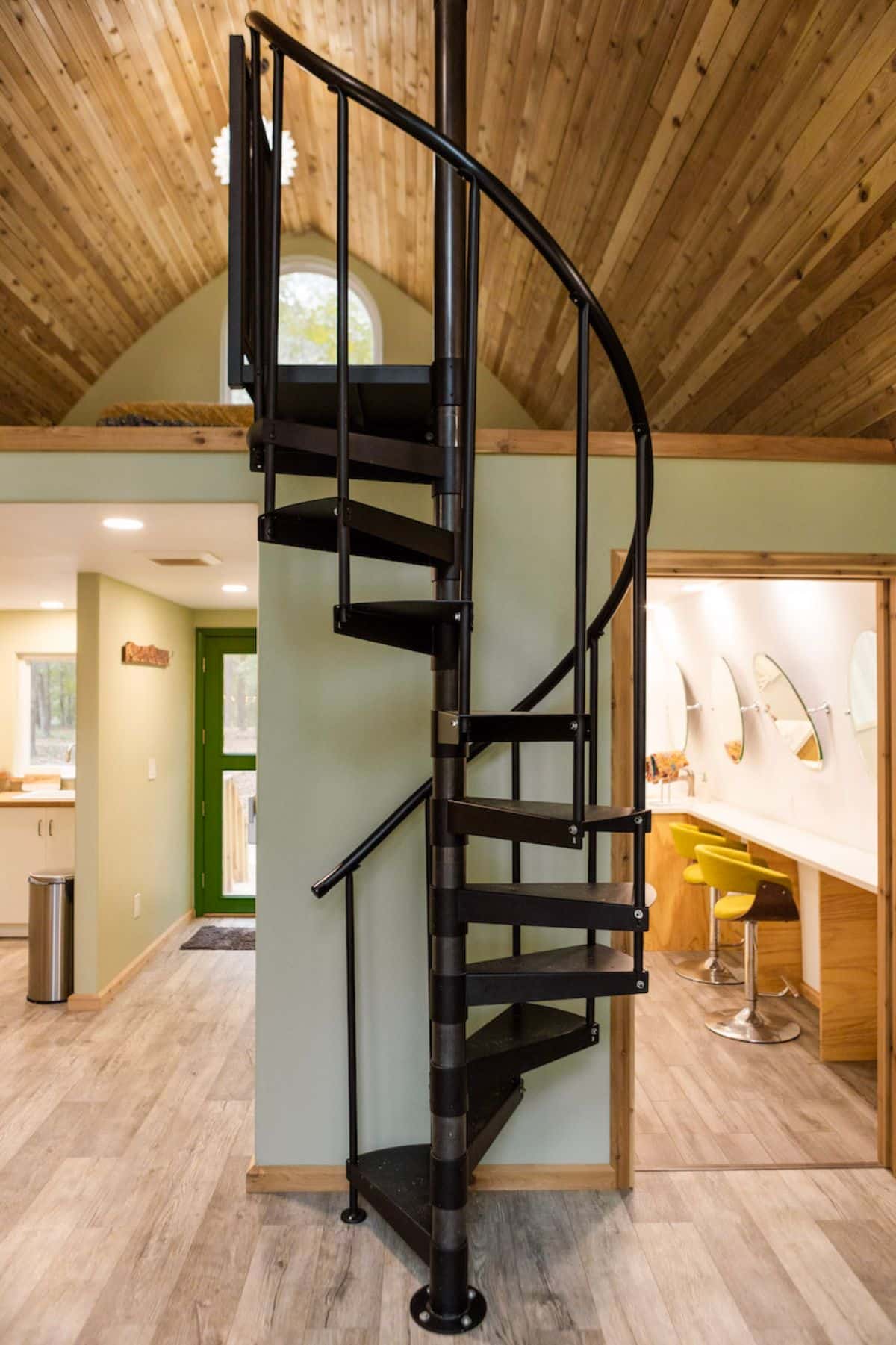 In the loft, you have a second large window on the back as well as the beautiful chandelier that matches the one in the main room of the home. As you can see, a bed easily fits against that wall with end tables nearby.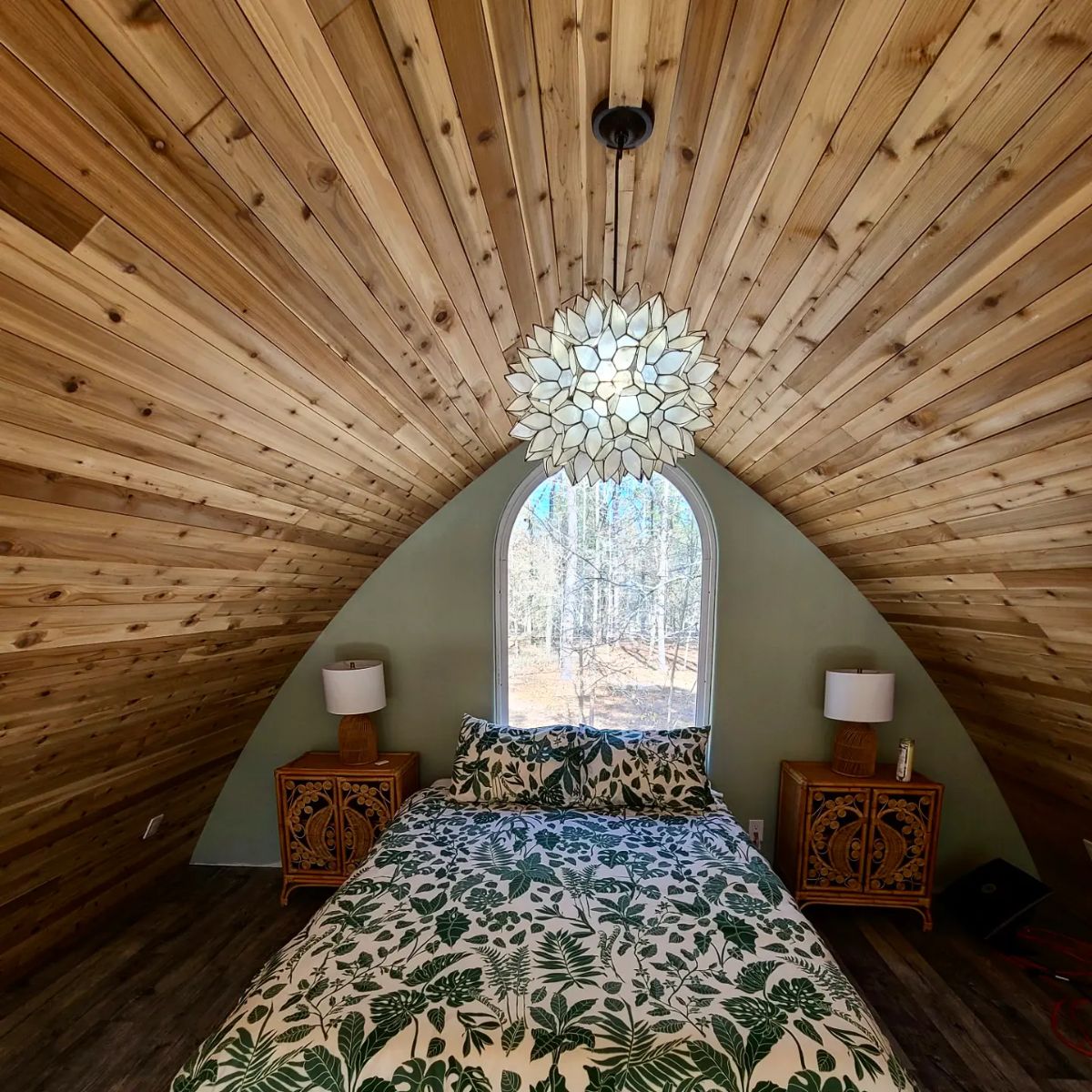 This image shows the view across the loft to the front of the home. I really love those decorative chandeliers. They add a ton of style to an otherwise rustic looking home.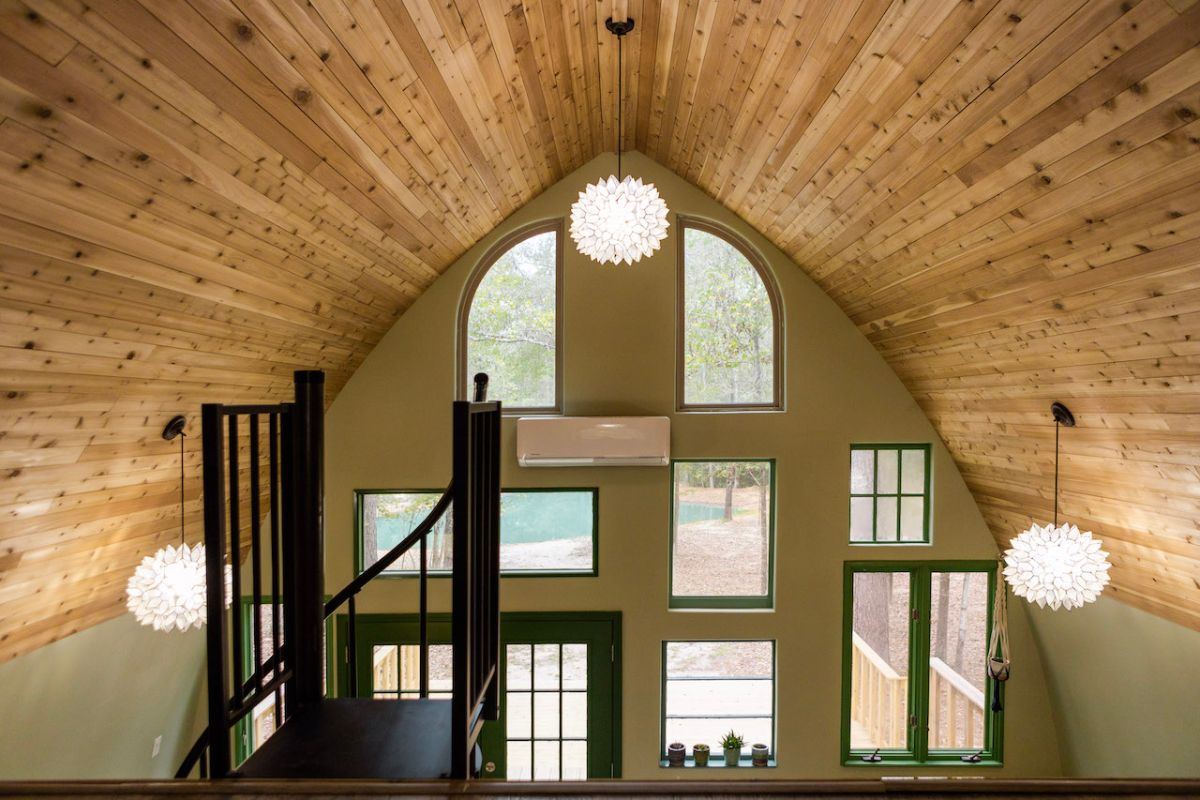 The best image, however, has to be this one. I love looking down and seeing that sunlight and open space. It takes a smaller square footage footprint and turns it into a true luxury home.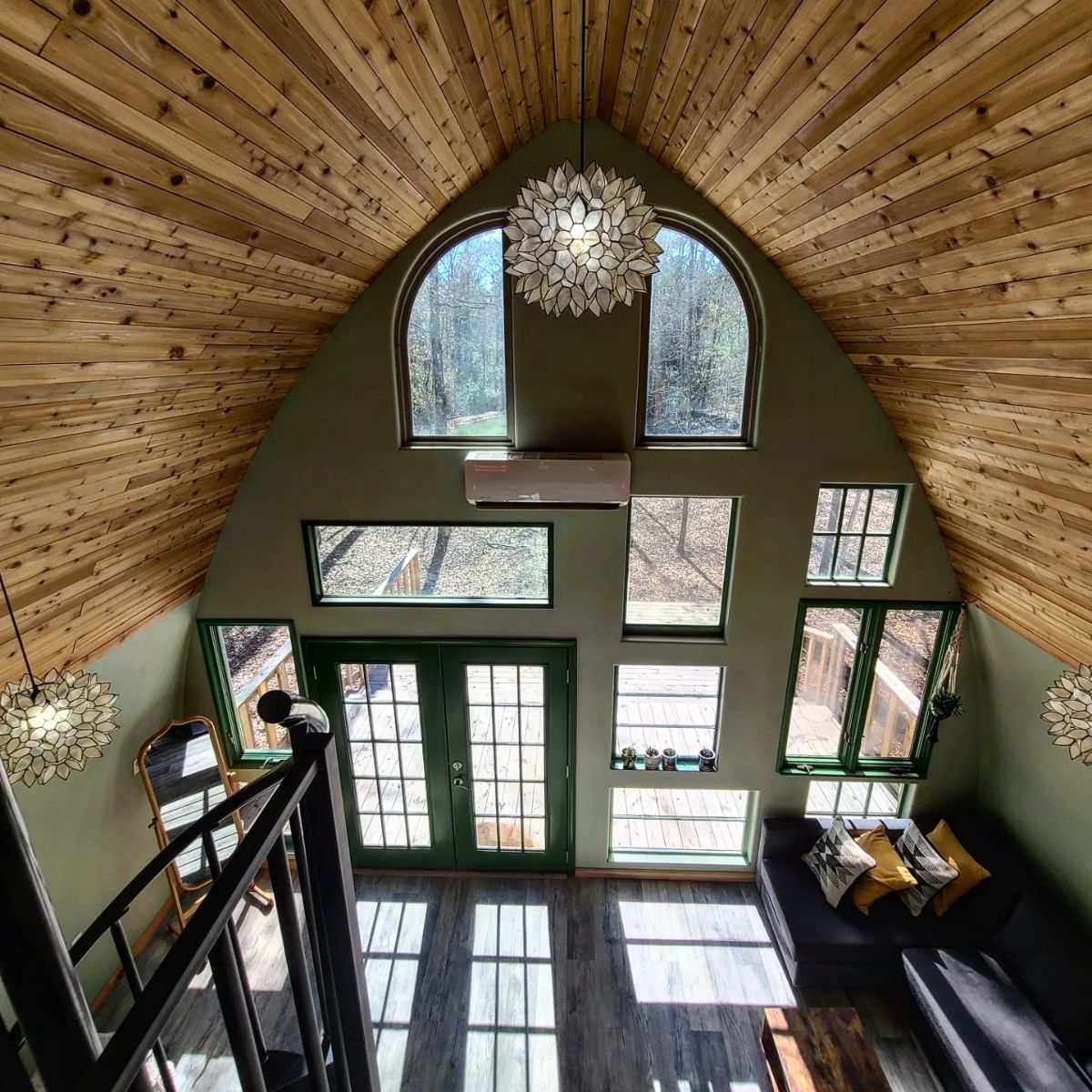 For more about this build, you can also check out the video linked below. I love these personal tours of the process!
If you want to learn more about how you can customize your own version of this cabin, check out the Arched Cabins website. You can also follow them on Facebook, Instagram, and YouTube for regular updates on their latest builds. Make sure that you let them know that Log cabin Connection sent you their way.
More Log Cabin Kits and Tours