Have you ever considered a Yurt instead of a traditional cabin? While they aren't what most would categorize as a cabin, they truly do have most of the classic styles but in a different shape. This yurt below is a perfect kit that makes building your own home easier than ever. With tons of size options, you can customize a yurt for a solo retreat or a regular home with ease.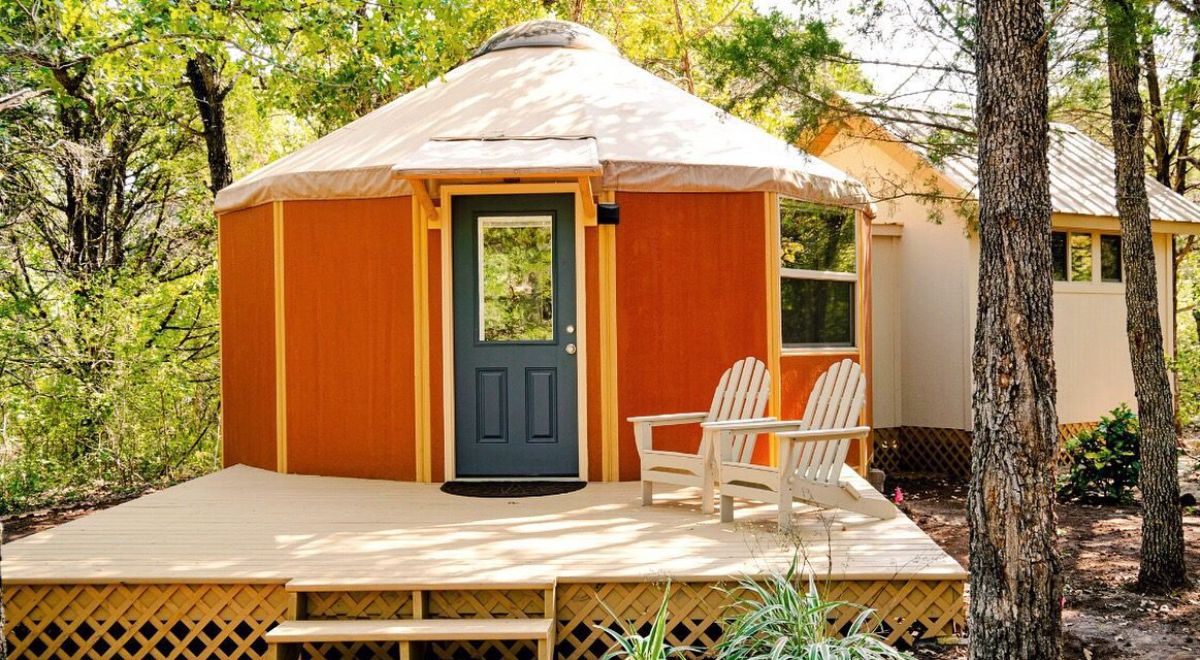 Yurt Size:
12-wall yurt cabin
217 square feet
16' 7 1/2" in diameter
4' diameter roof dome
10' 10 1/2" peak ceiling height
Yurt Price:
As shown, a 12-wall yurt cabin is priced at $29,900. The price will vary depending upon the size of the unit you choose as well as any additional finishing or fixtures you want to be included.
What is Included in a Yurt Kit?
Included in Standard Kit:
Tall Walls (7' 4")
Two (2) Milgard® Double-pane, Glass, Low-E Windows
Heavy Duty DuroLast® Roof Fabric
Snow and Wind Kit (120mph wind rating)
Wall Insulation (r-9.7)
Roof Insulation (r-13.7)
360° Dome Lifter
Sunbrella® Valance and Awning
Optional Upgrades
Extra Window: $650/ea (5 windows max)
Upgrade Existing Window to Egress Window (10″ lower): $180
Extra Door with Awning: $980
Screen Door or Storm Door: $360
Tinted Dome: $200
Fan Mount: $60
Floor Insulation Kit (without insulation): $1,650
4″ Rafter Upgrade (increases snow load): $975
Packing Charge (required): $300
Custom Color Option: $800
The yurt is a fabulous combination of a tent and a cabin. With the rounded shape, it's much more unique and is smaller than most homes, but with some adaptations, you can create a lovely space for a retreat.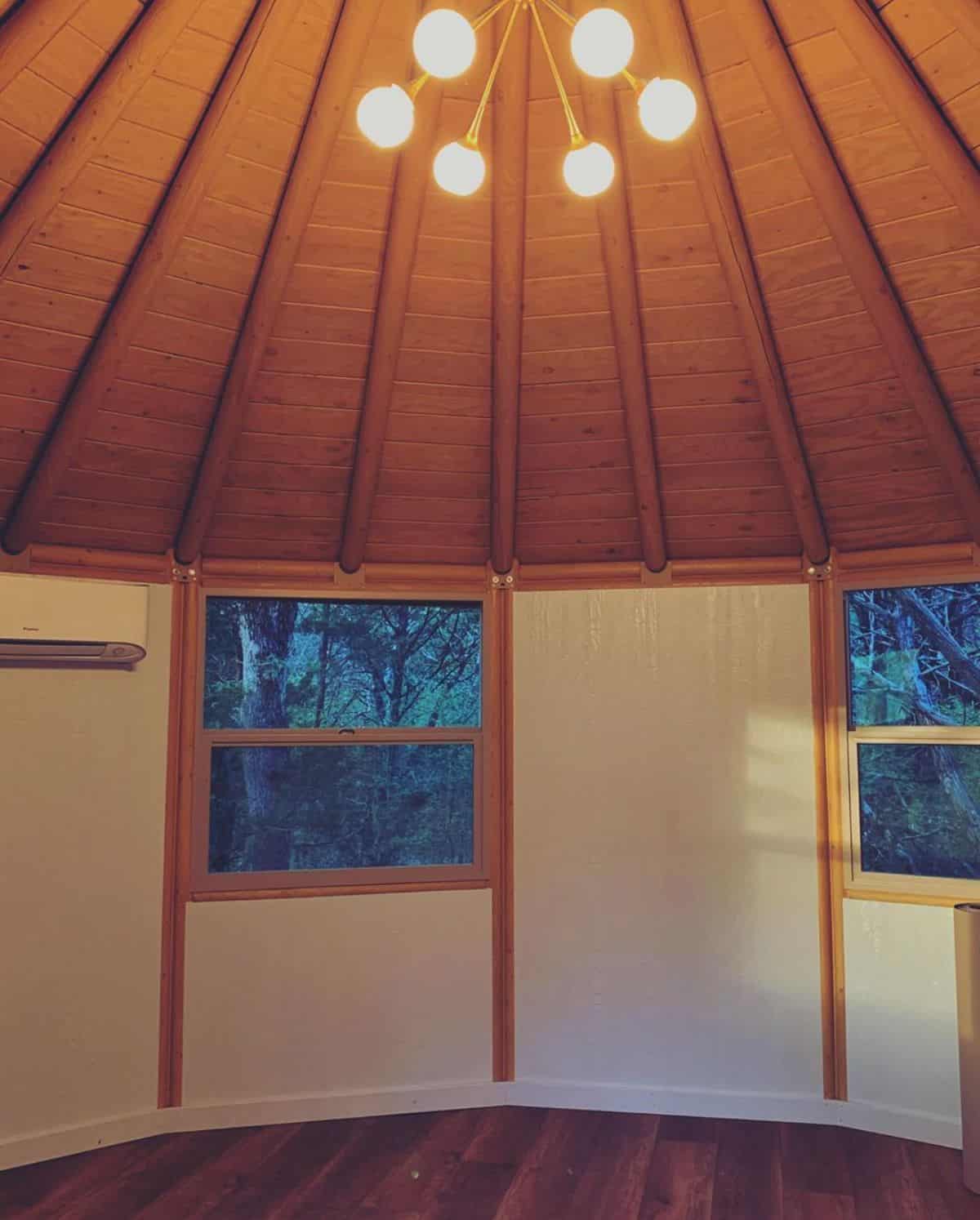 One of the best parts of any yurt is the opening in the top center. Some cover this with wood, while others, as shown below, embrace this with an open space. Covered with glass, or open-air will depend upon the season and your desires.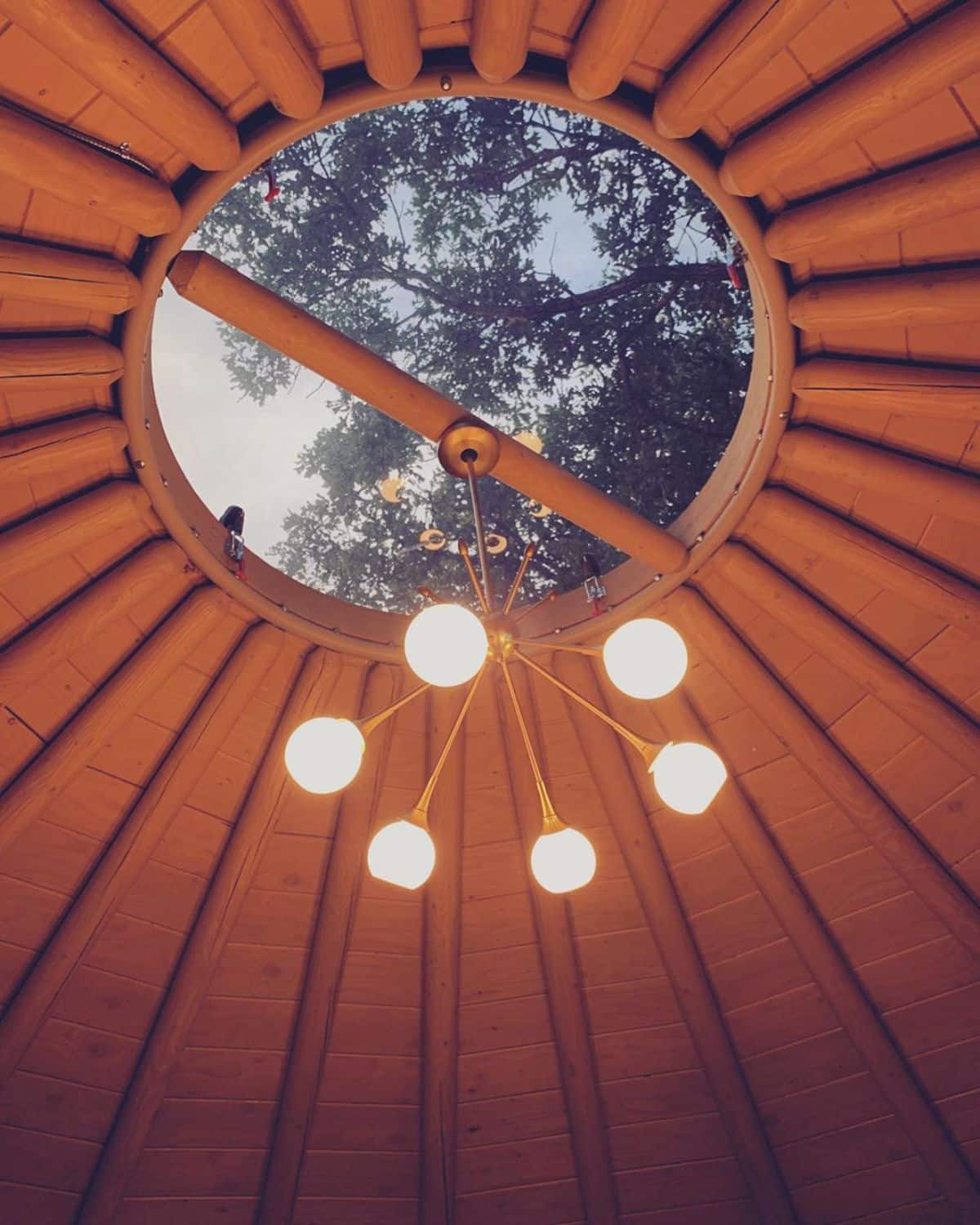 This yurt has a kitchenette situation with cabinets for a coffee bar, but not a formal kitchen. You can easily put in whatever works best for you in this space.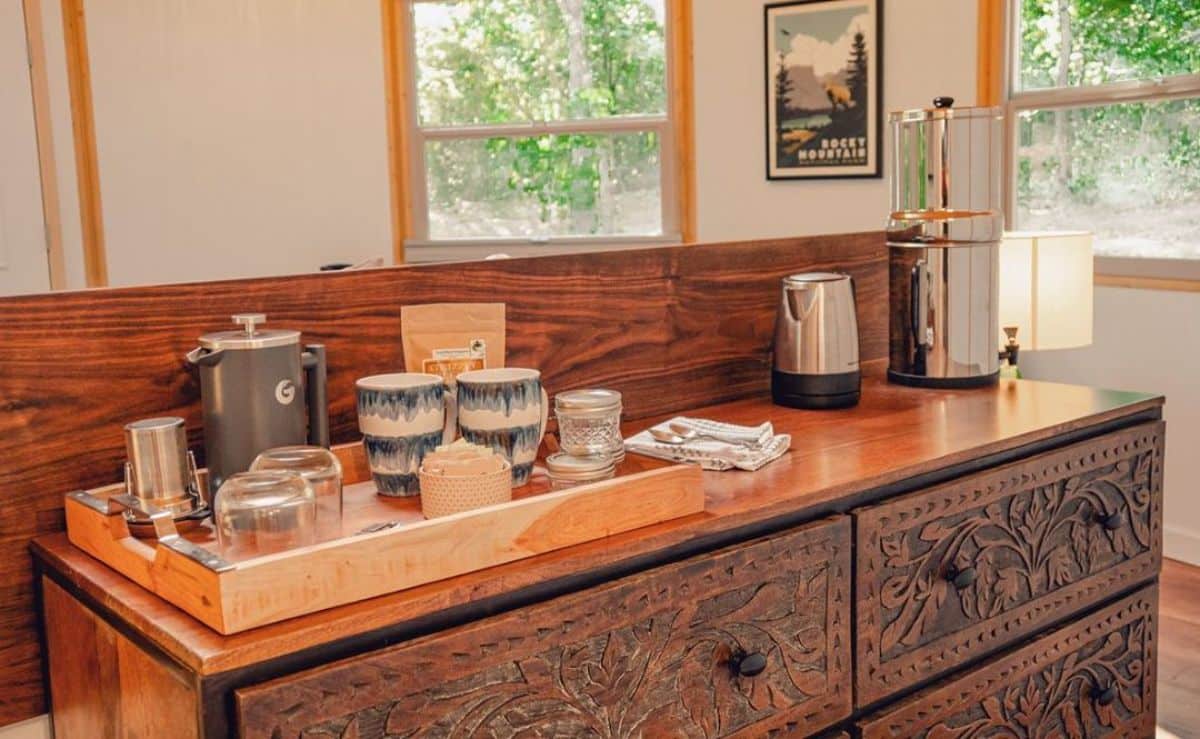 Most yurts don't have a fully separate bedroom but utilize an optional space on one side of the home for a bed or pull-out sleeper sofa. This home with an expansion on the back side has a small bedroom with loft space as well as a full bathroom.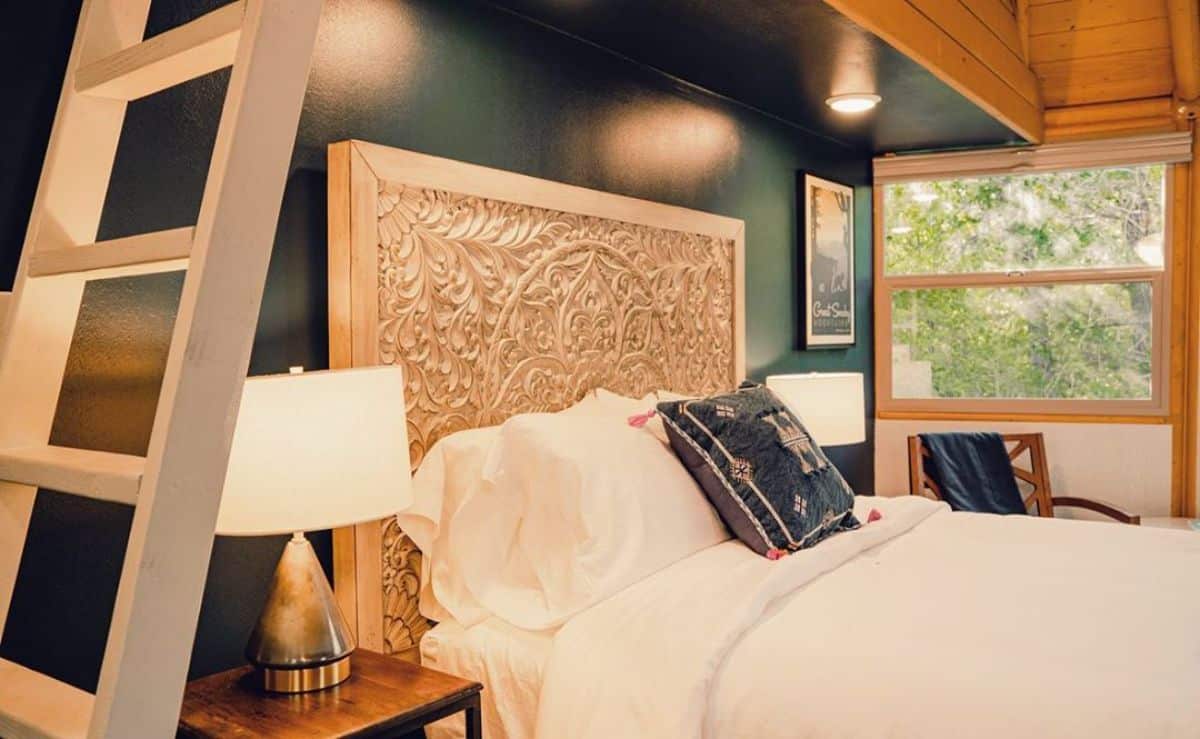 The extension includes a lovely black trim frosted glass style door between the main yurt and the back side with bathroom.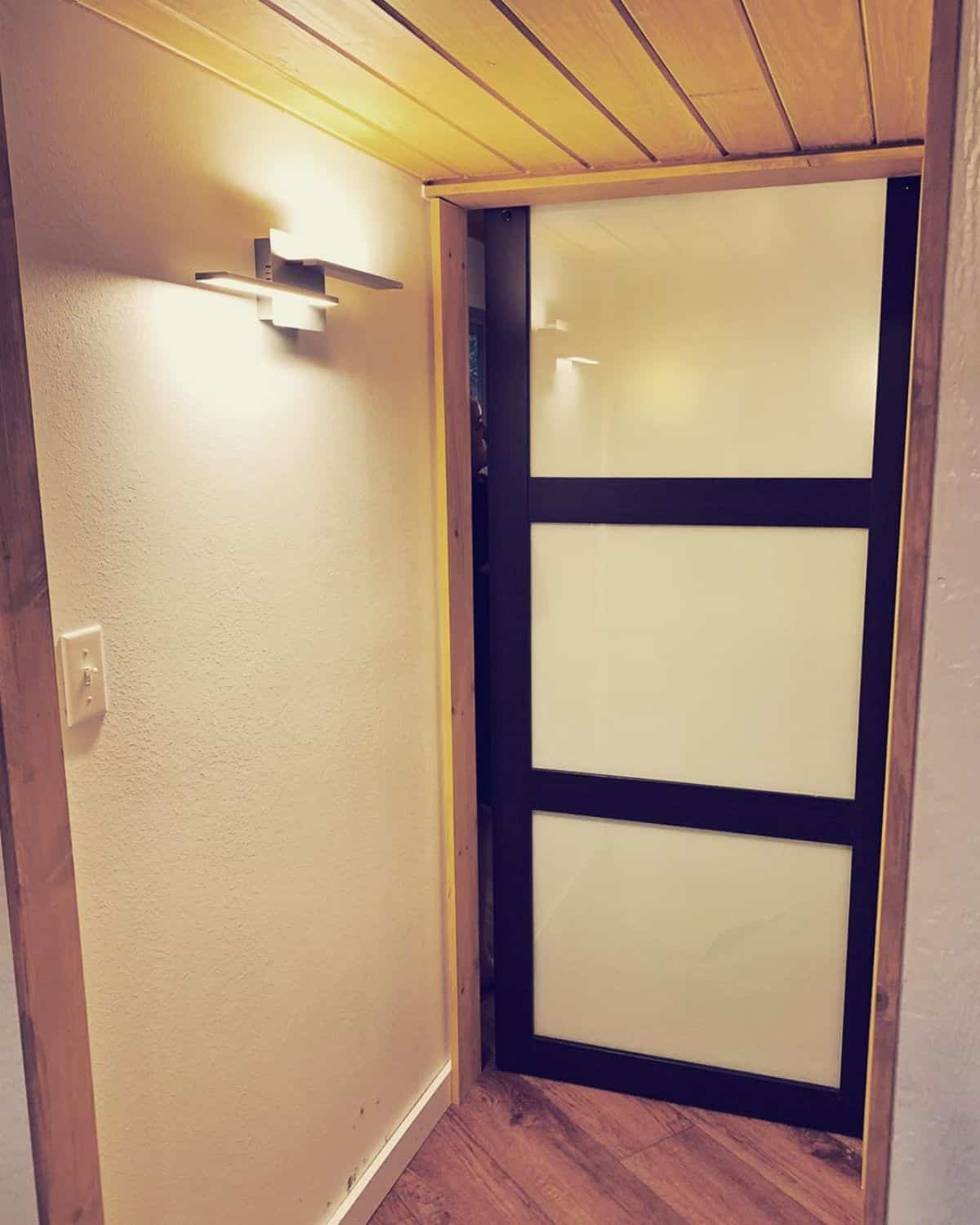 To the right is the sink and mirror with a toilet in the corner. While this isn't completely finished yet, you can easily see the overall look and style from here.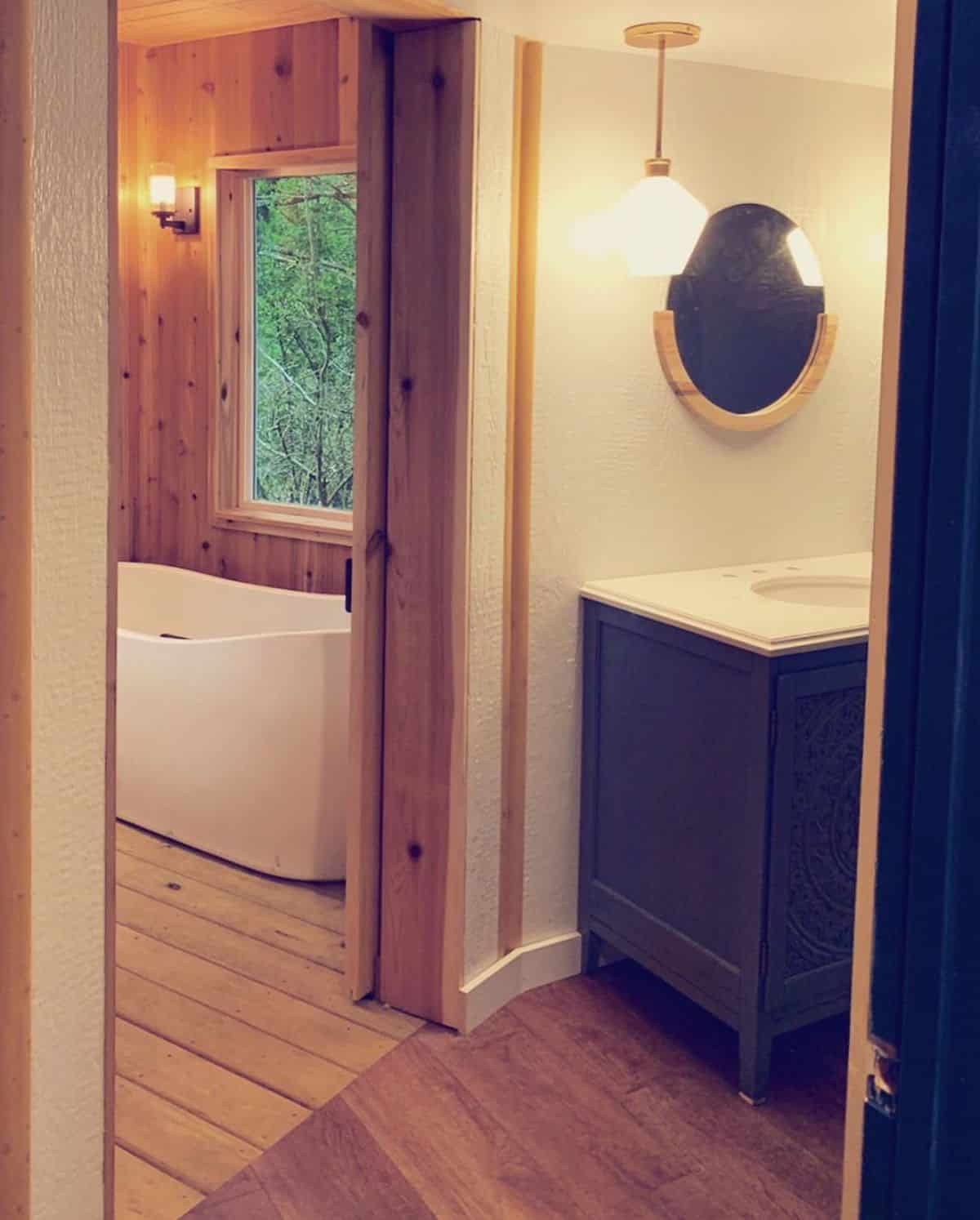 The real prize here is the large soaking tub under the picture window of the expansion. I really love having a soaking tub on hand, and this one is a lovely addition that fits the rustic but simple look of the home.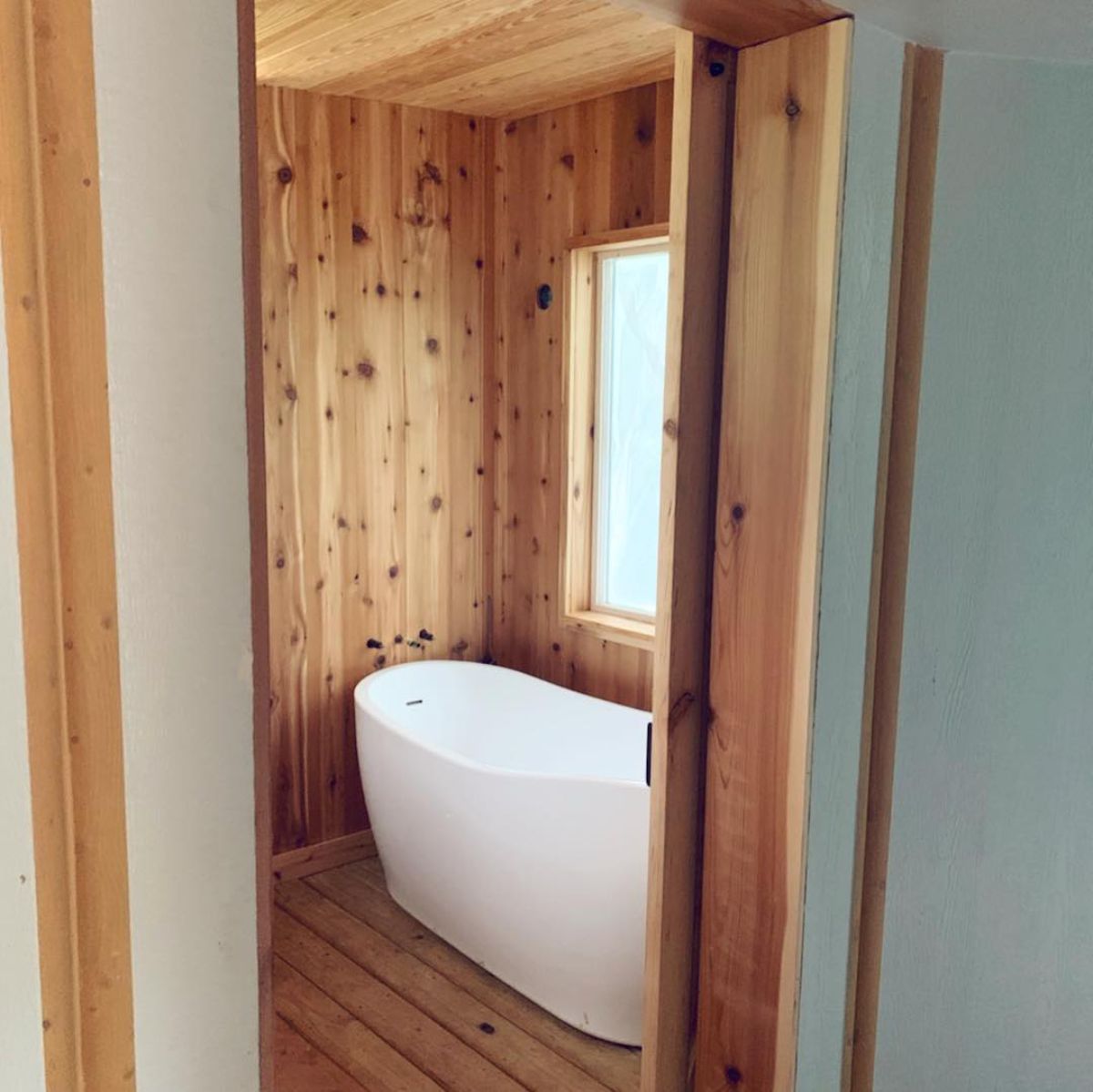 At the back corner of the expansion is a curved area that is designed perfectly for a shower stall. The open top could be covered with a skylight or left open as a style of "outside bathroom".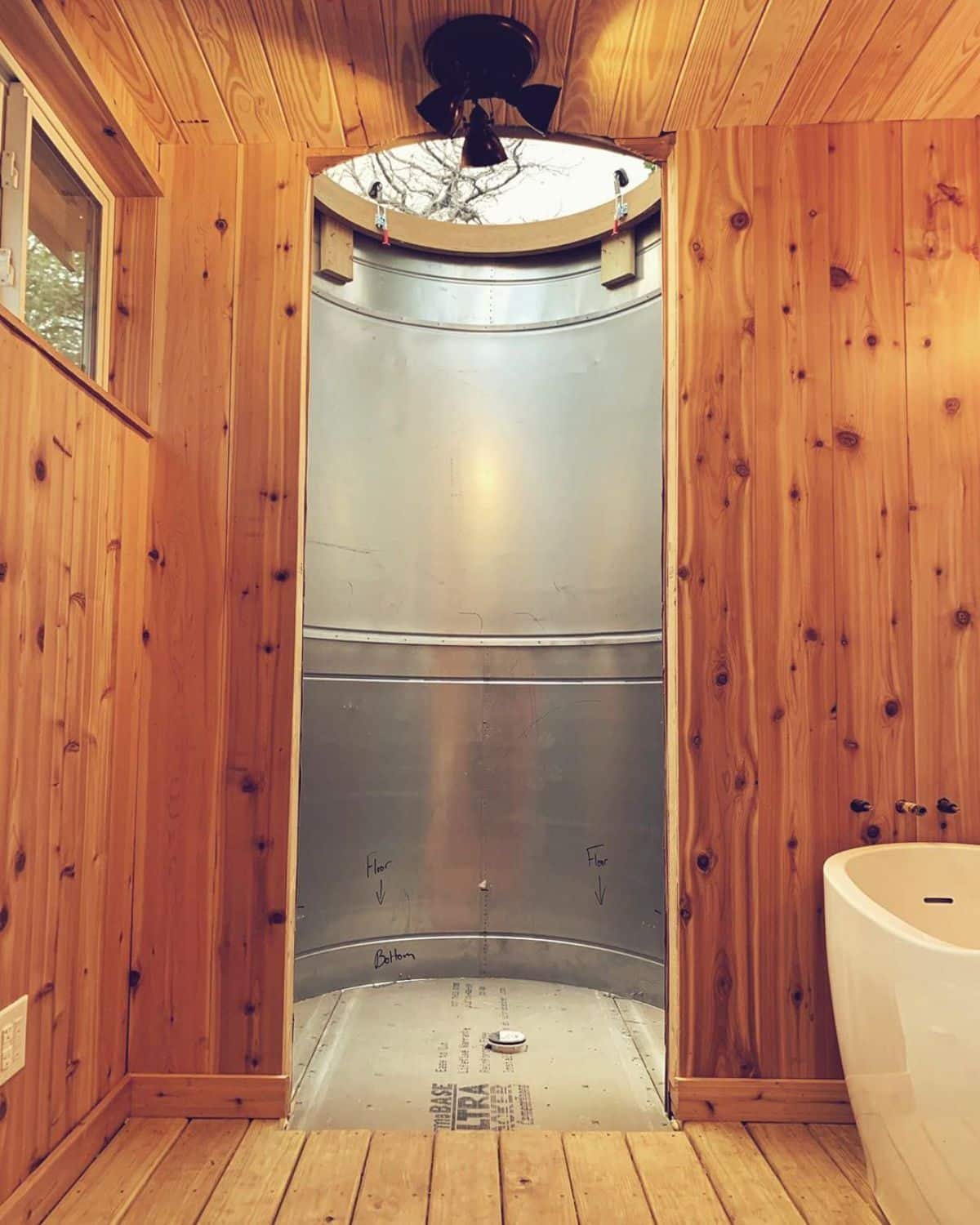 For more information about creating your own perfect yurt, check out the Freedom Yurt website. You can also find them on Facebook with regular updates of their latest build. Make sure that you let them know that Log Cabin Connection sent you their way.
More Log Cabin Kits and Tours