Log cabins come in many shapes and sizes, but the Double Eagle Deluxe is one home that is brilliantly setup for comfort while keeping style. A rustic look that is a perfect example of classic log cabin architecture and modern styles.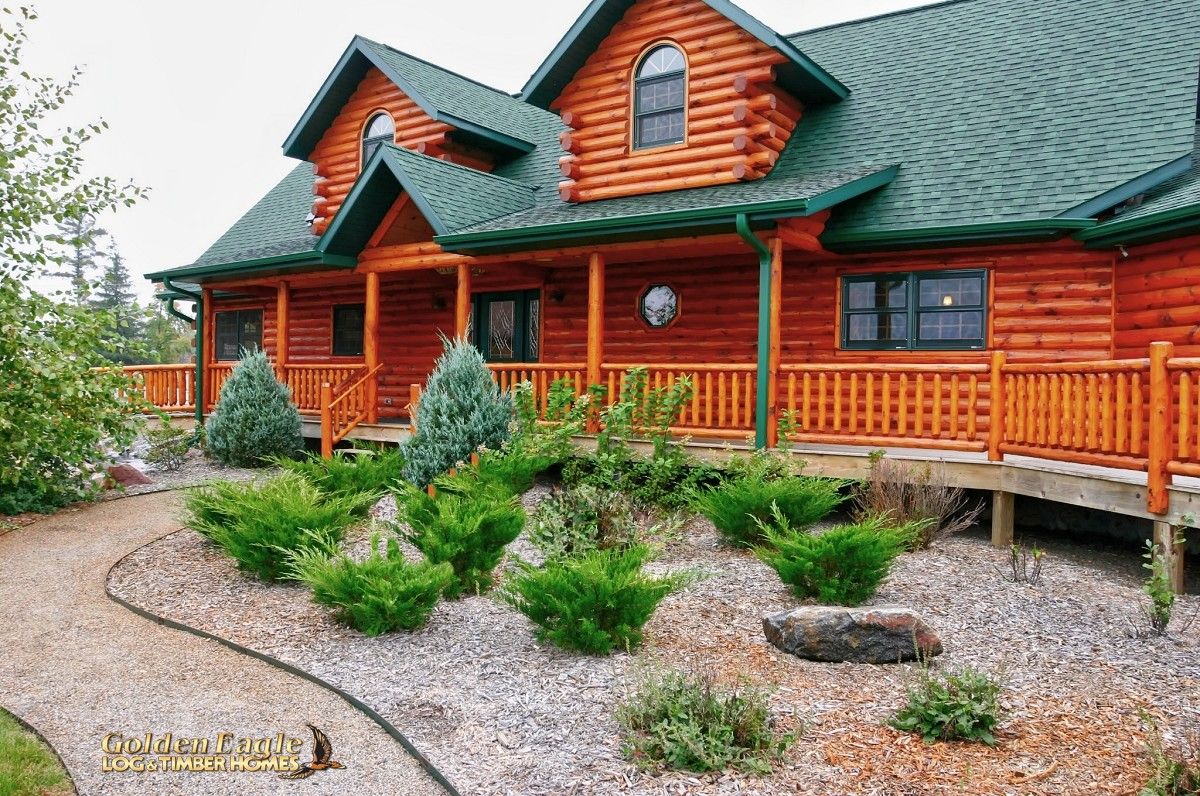 One of my favorite additions to this home is the fact that there is a ramp on one side of the front porch. This makes the home perfect for anyone, and handicap accessible. Ideal for families of all generations.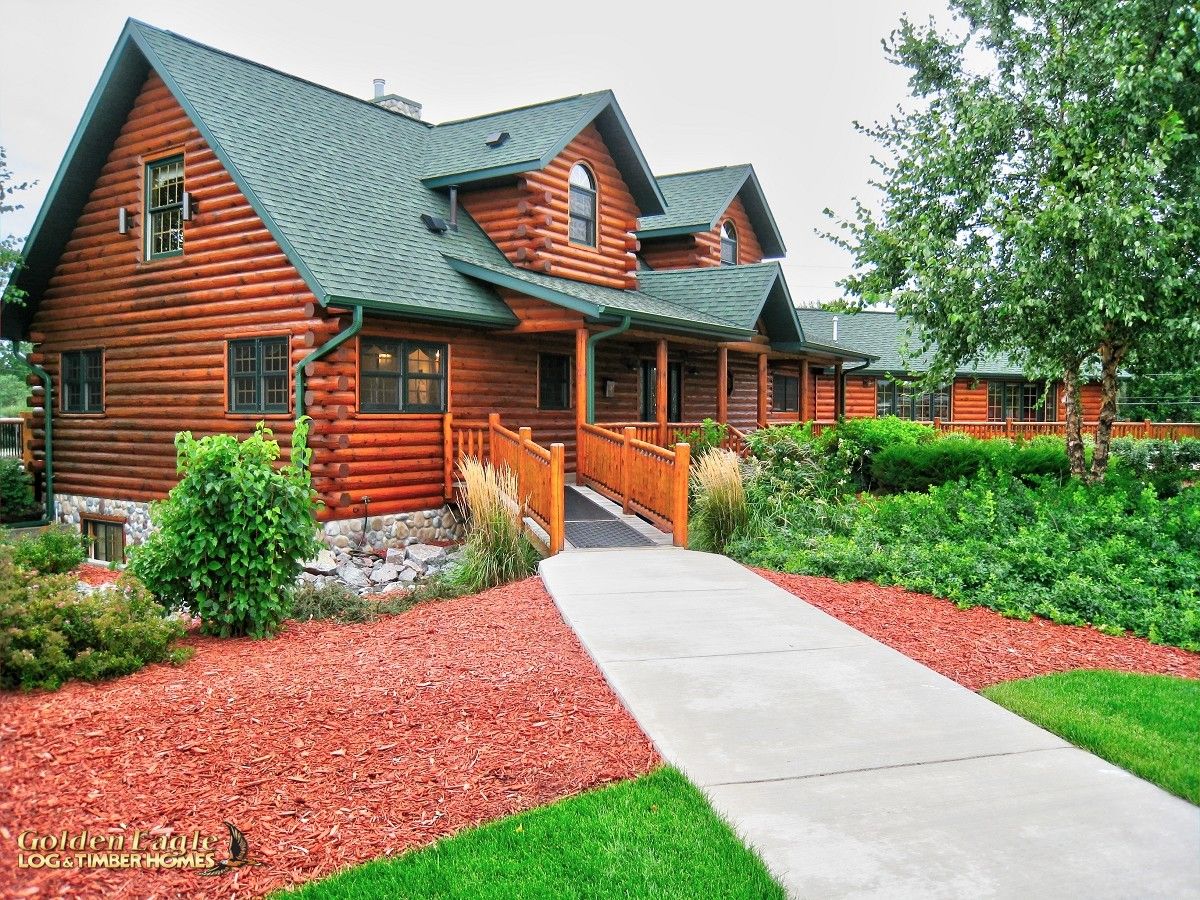 Built on a small hill, I love how they have created a unique barrier around the outside of the property with a rock wall that matches the landscaping. It's a lovely way to bring a cohesive look to the property. I truly love how great it is for giving the space a divided but still together look.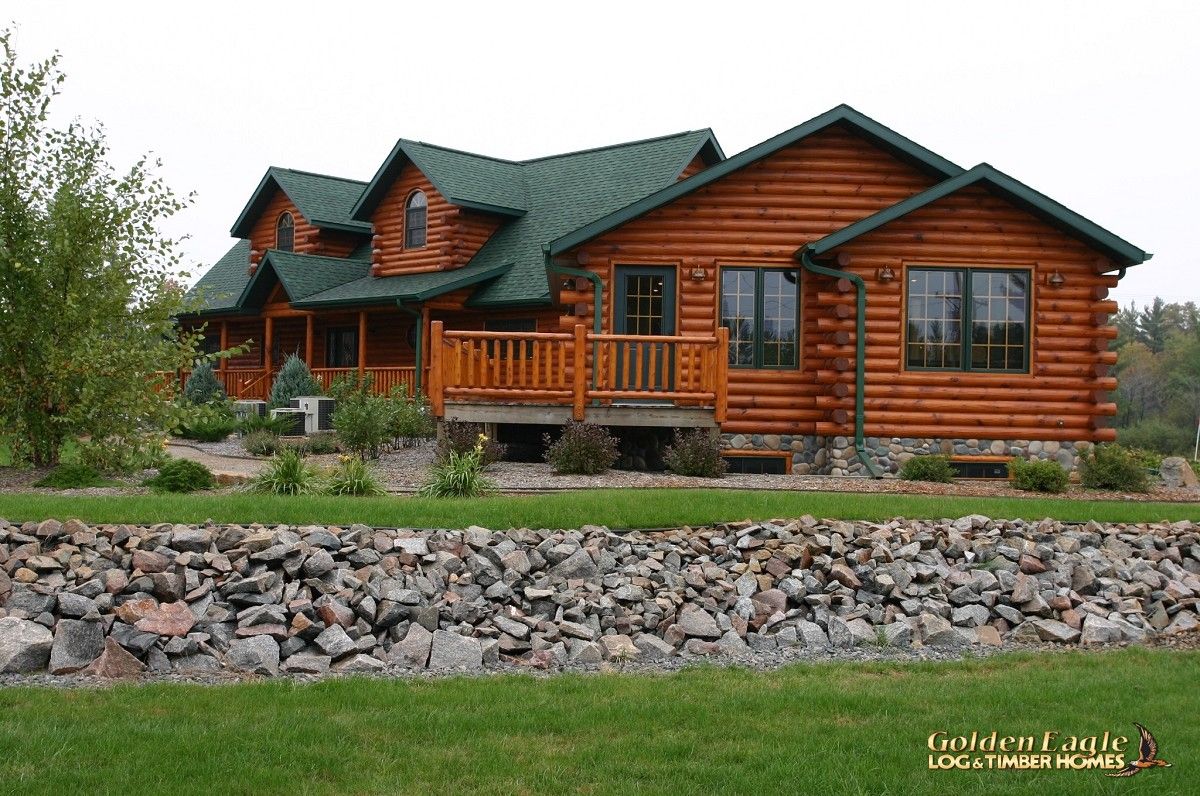 And just look at how lovely this home is after ark with the outside all lit up with lights glowing everywhere.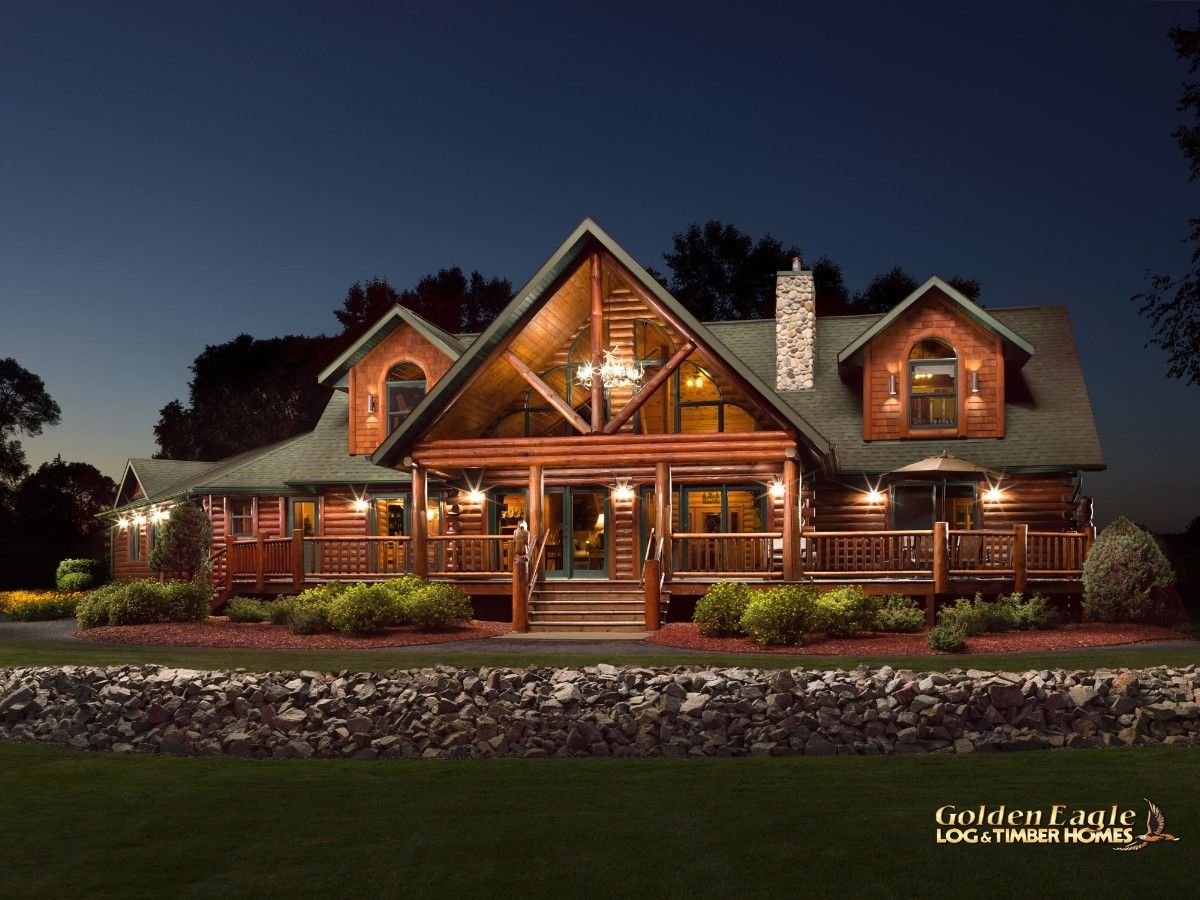 Inside the home, there is nothing but rustic style on all sides. The beautiful light wood walls, floor, and ceiling are just part of the decor that you will love. Look down and you'll see a stunning eagle on the floor as well. The builders put all of the work into the details to make this home come alive.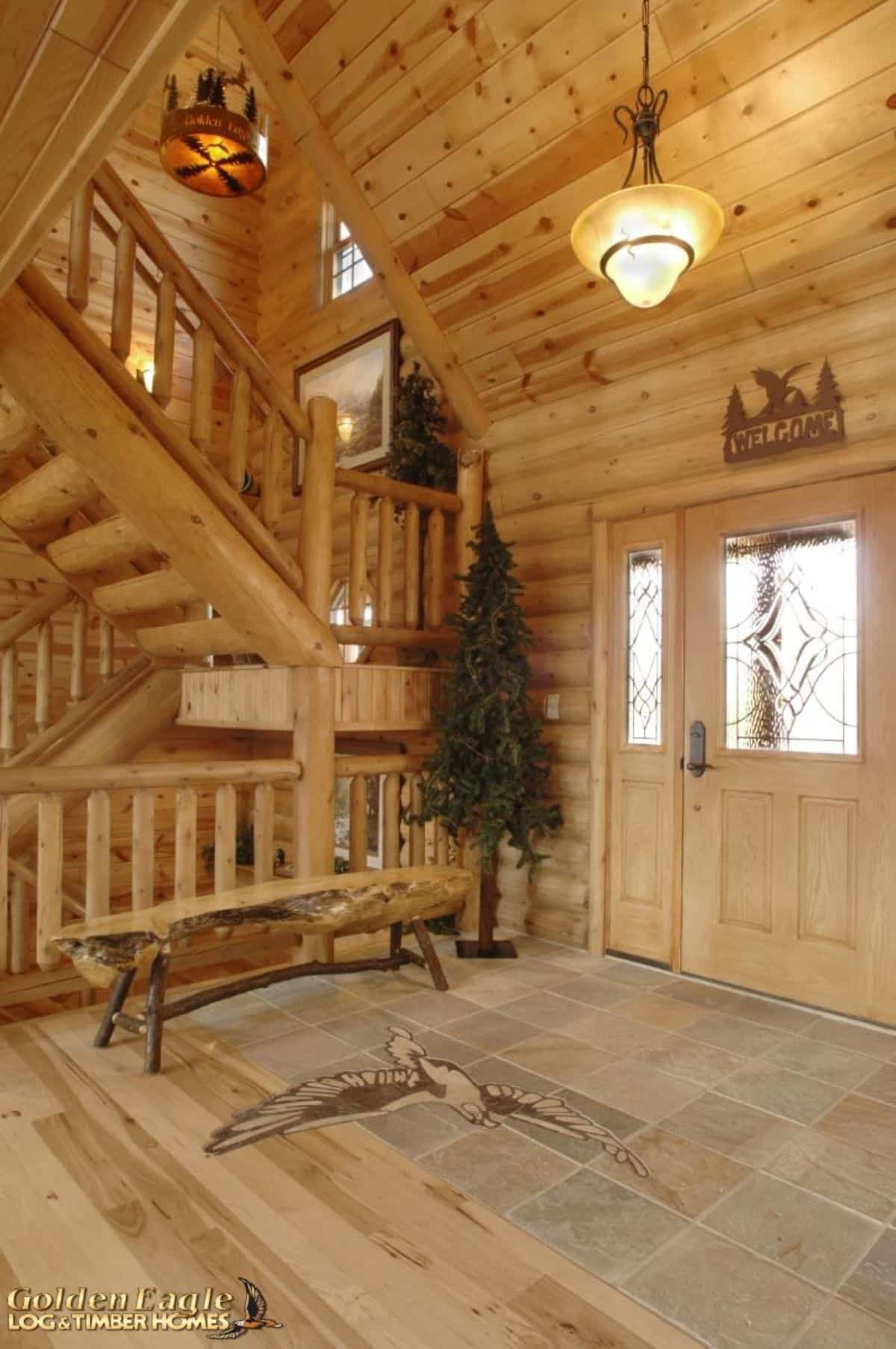 The open floor plan includes a large living space, dining room, and kitchen that flow together perfectly. One room leading into the next for a perfect home to entertain guests and family.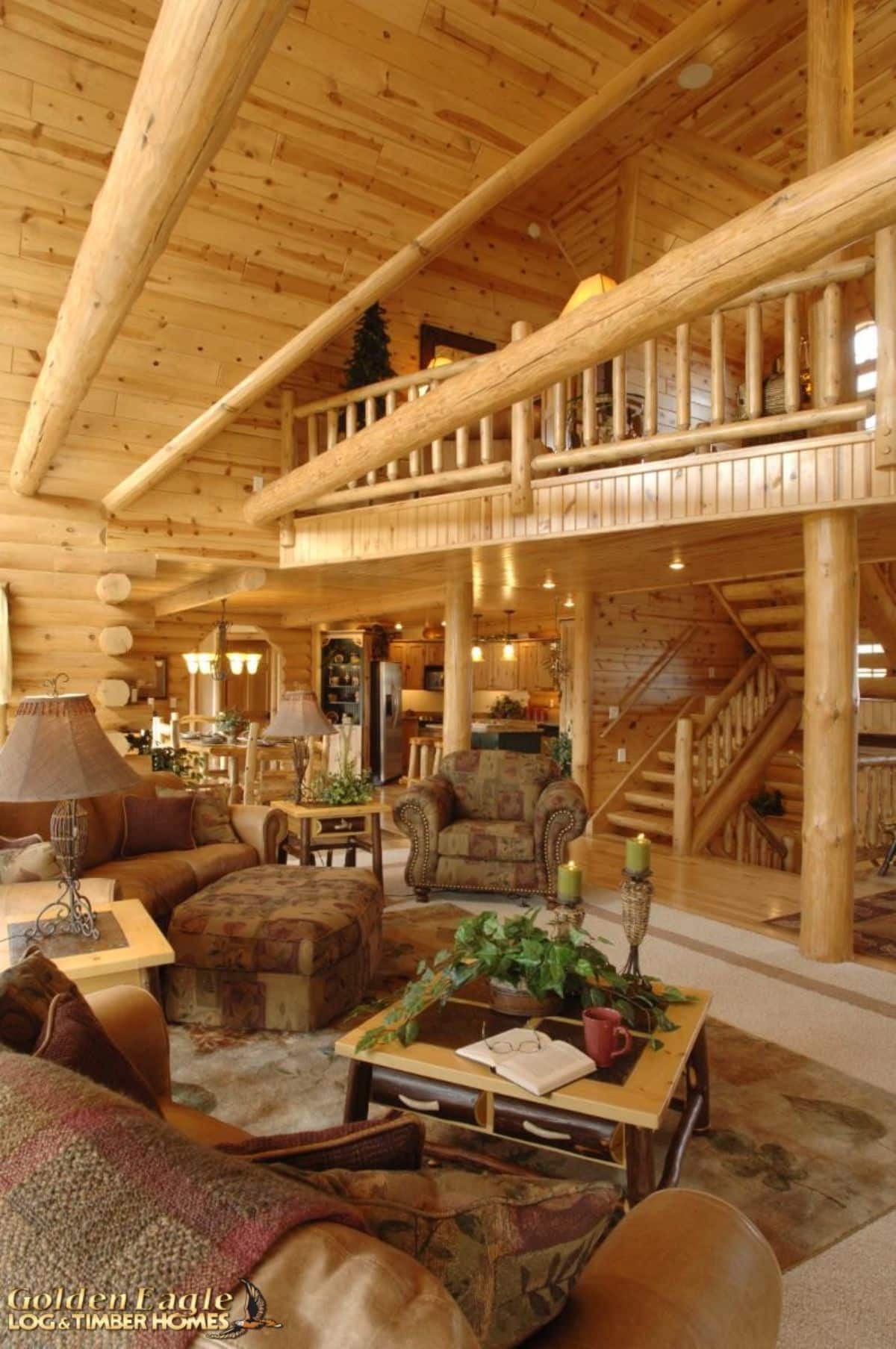 Of course, as with any good cabin, a fireplace takes a big space in the room. I love the stone facade around this, and that they have added enough room on the side to hold a television.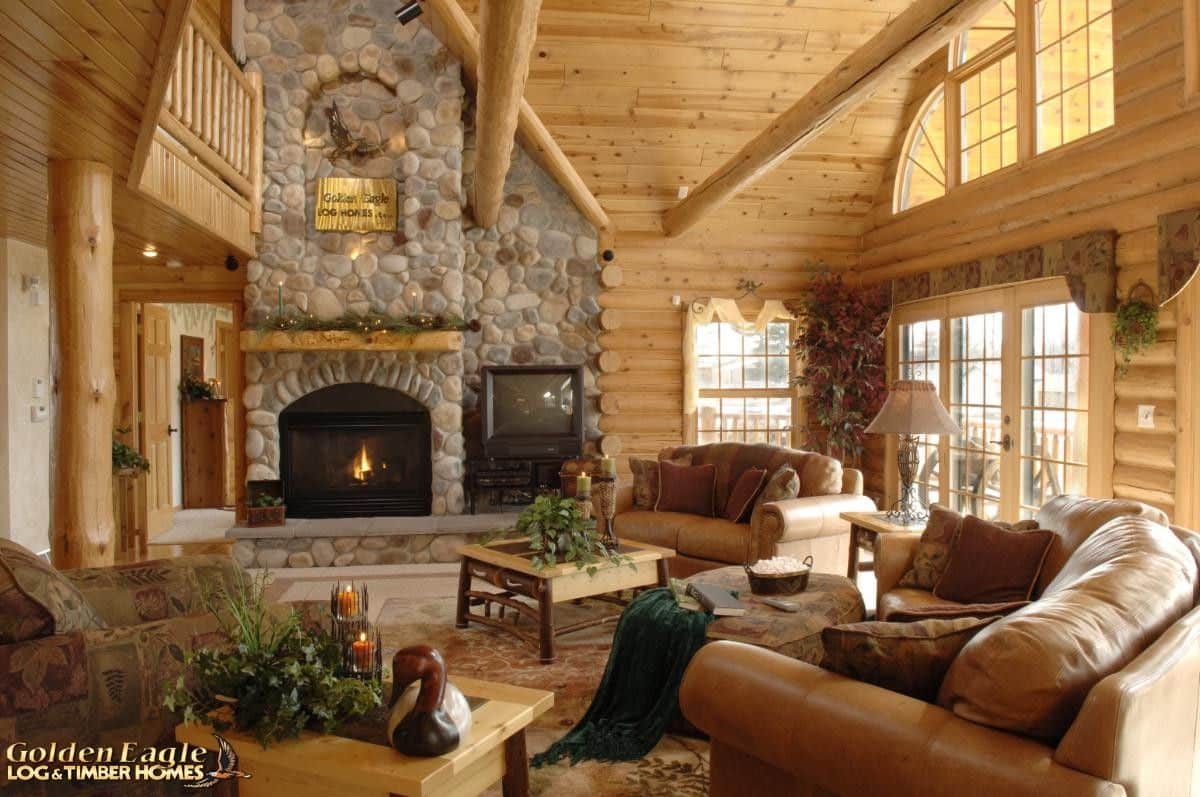 From here you can not only see how cozy the chairs look, but also over to the kitchen and dining room. A door to the deck on the left is just by the table and ideal for afternoon barbecues. The kitchen is tucked into the corner and a hall leading to other parts of the home is just behind these.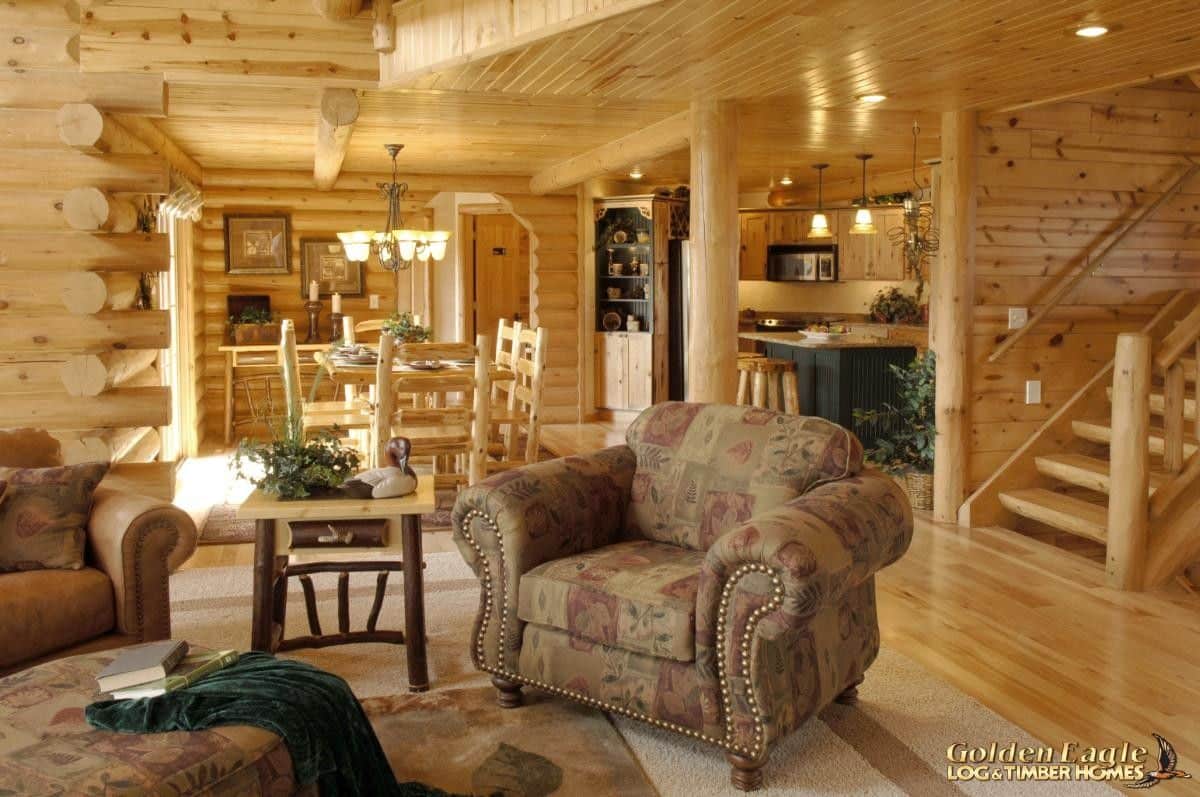 This rustic wood dining table fits the theme of the home but also allows you to have a space that is ideal for family meals, but could easily be turned into a formal dining space if you desire.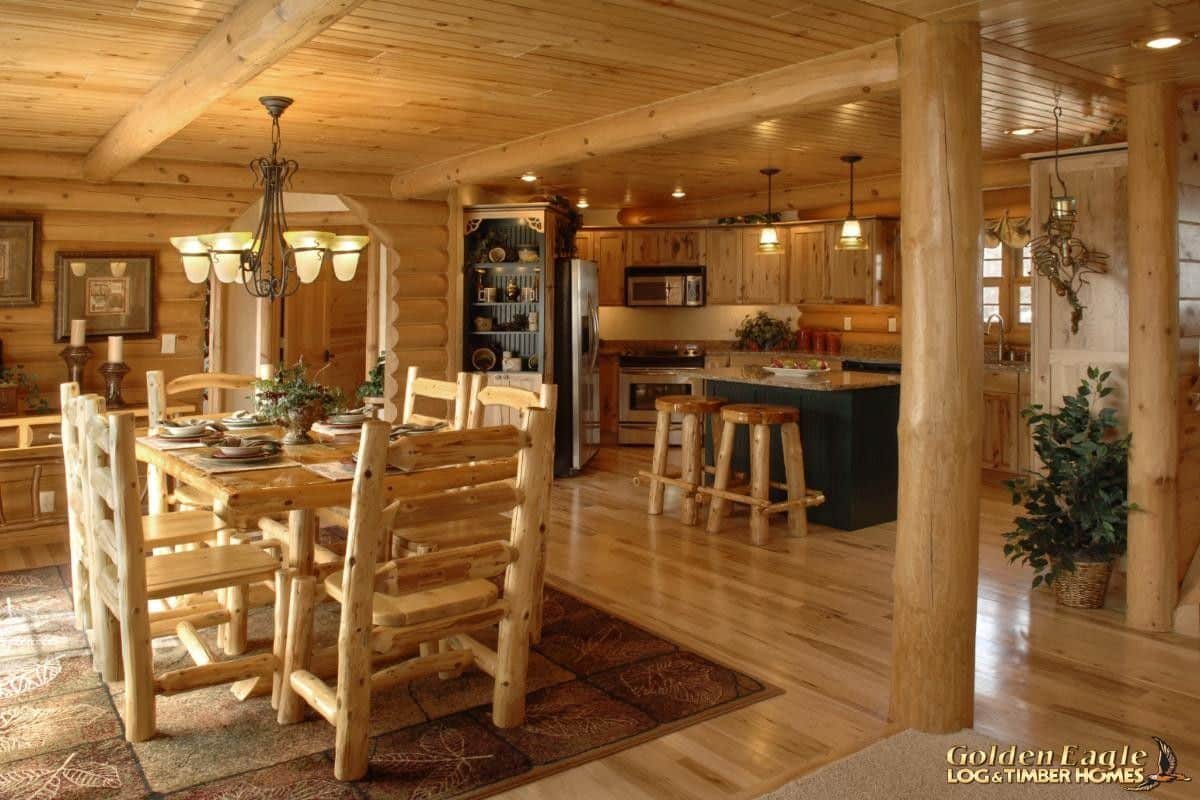 And you can see that the island here in the kitchen is not just a great work space, but doubles as a two seat breakfast nook/bar. I love this for kids at breakfast, or even to have friends sit and chat while you prepare a meal.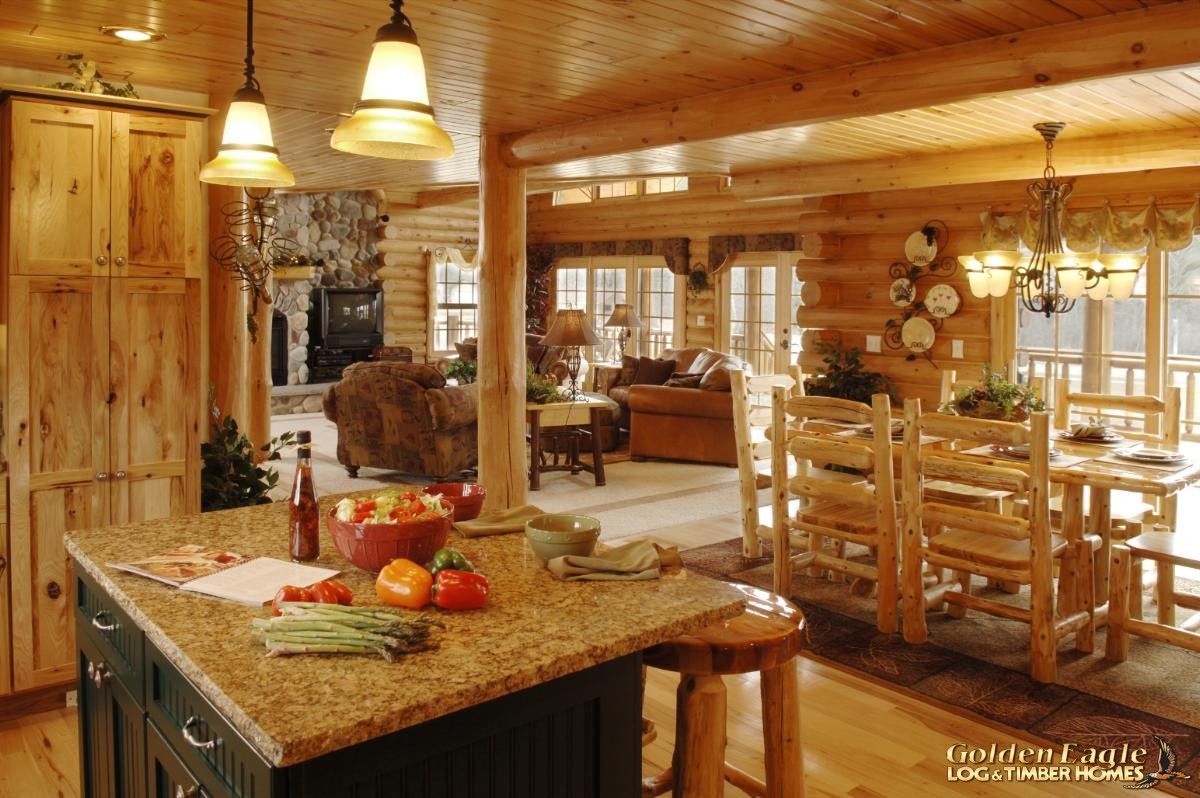 The custom cabinets in the kitchen along with a nearly matching shade of granite make this one room that is inviting and functional at the same time.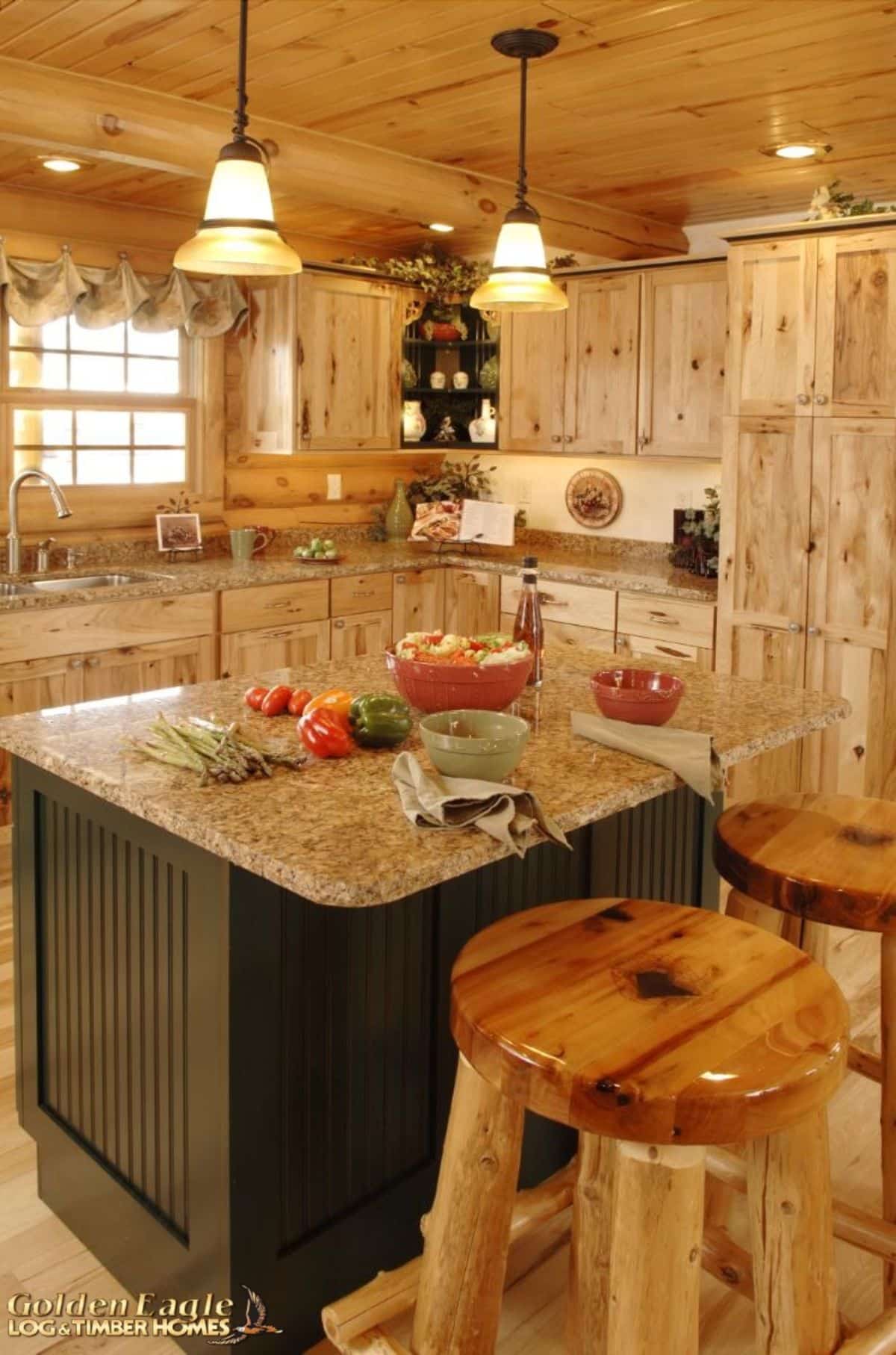 Upstairs is a small loft landing that leads to bedrooms on both sides. I love this space having room for a chair and table to create a reading nook.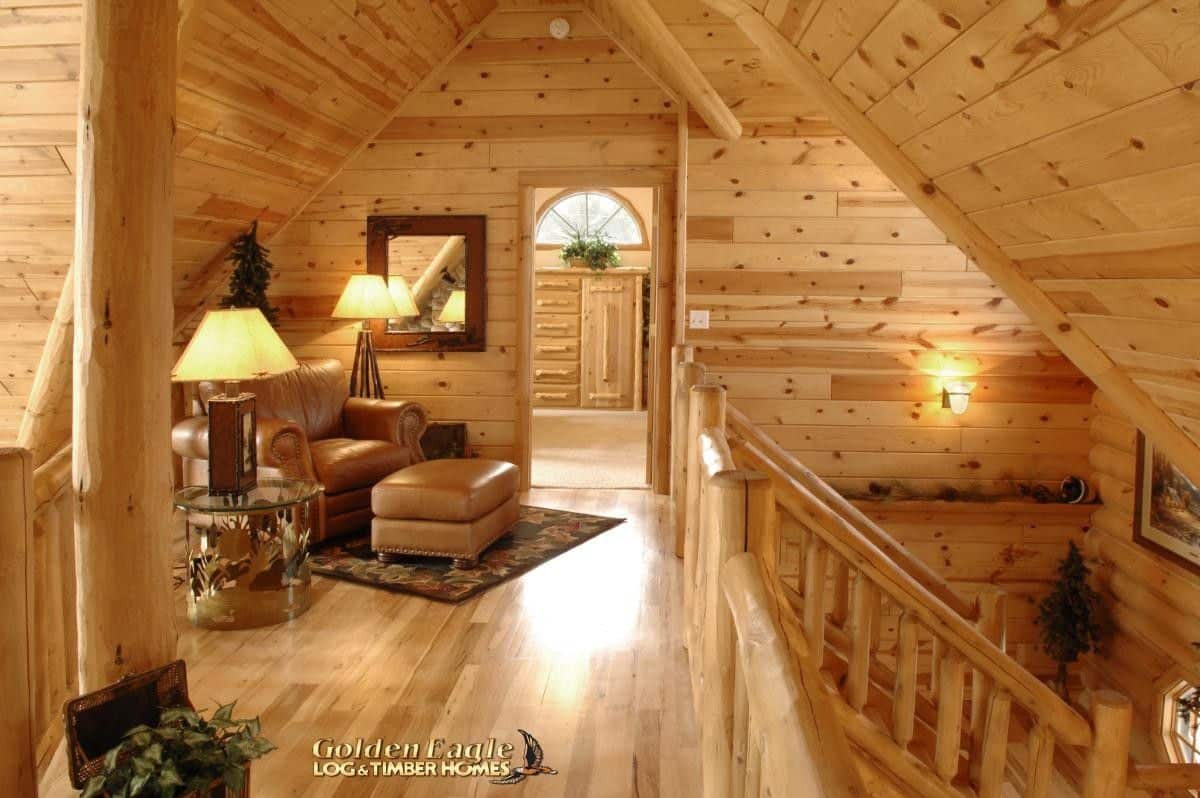 And using both sides for bedrooms is genius while also leaving the landing open to the rest of the home for tons of natural light. This makes the home feel larger and not so closed off.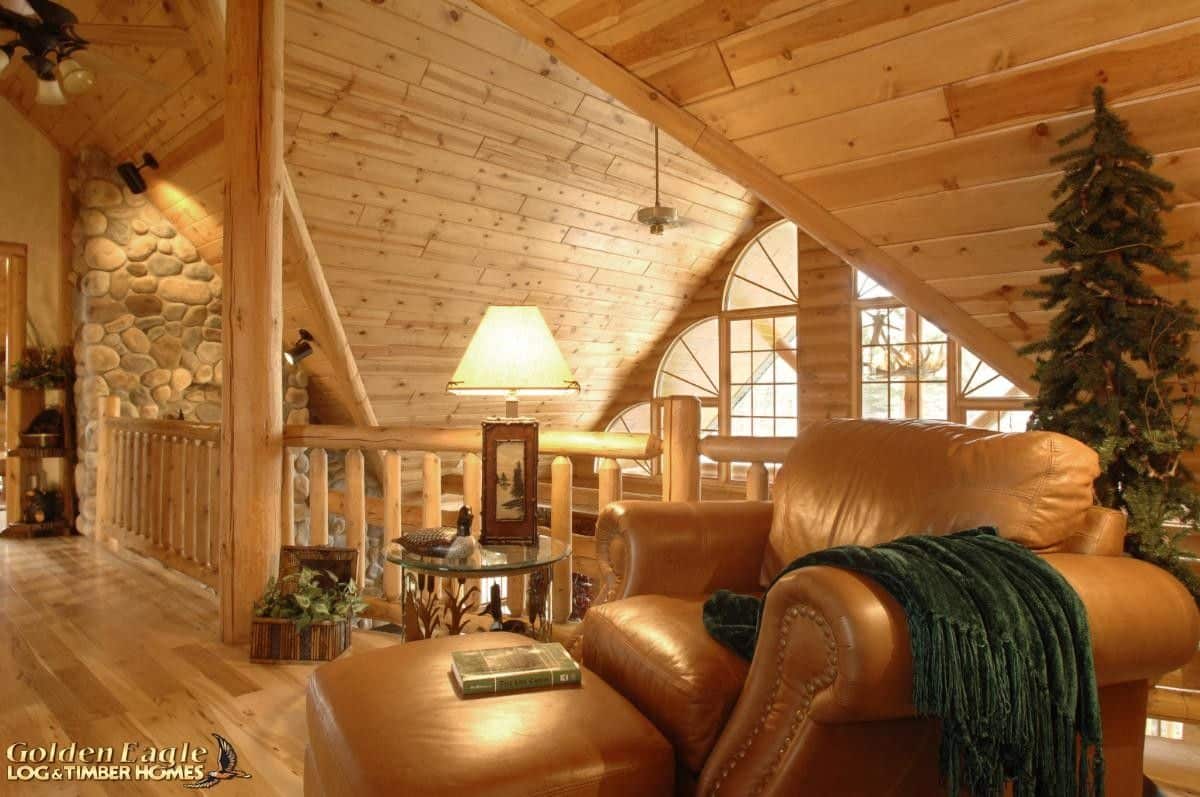 The use of the dormer window space to put the bed creates a larger bedroom space but also shines tons of light into the room.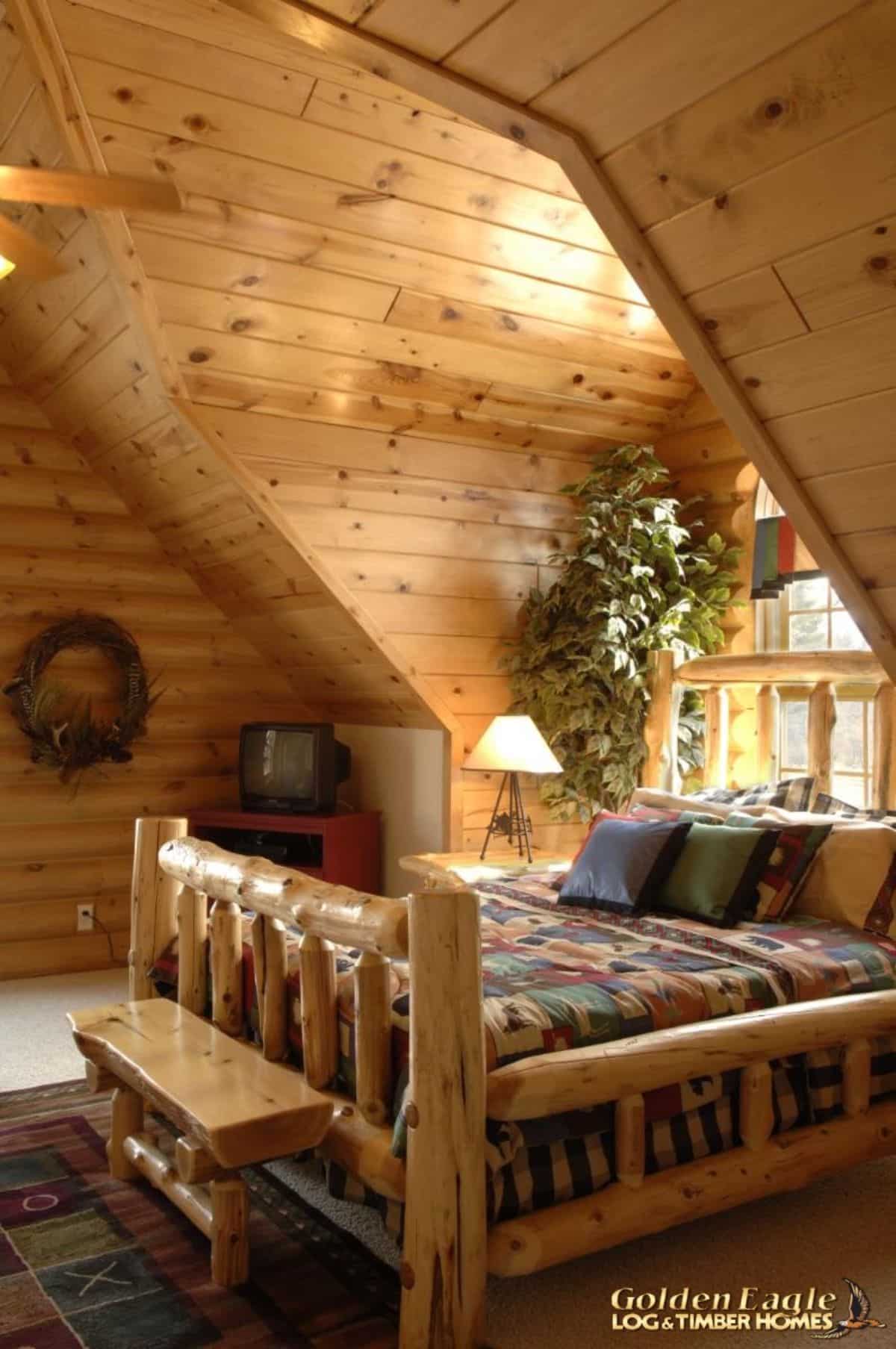 There are tons of options for bedrooms here, and I love how they have created a unique oasis for each person. This bed has a fairy tale or princess style that is super inviting.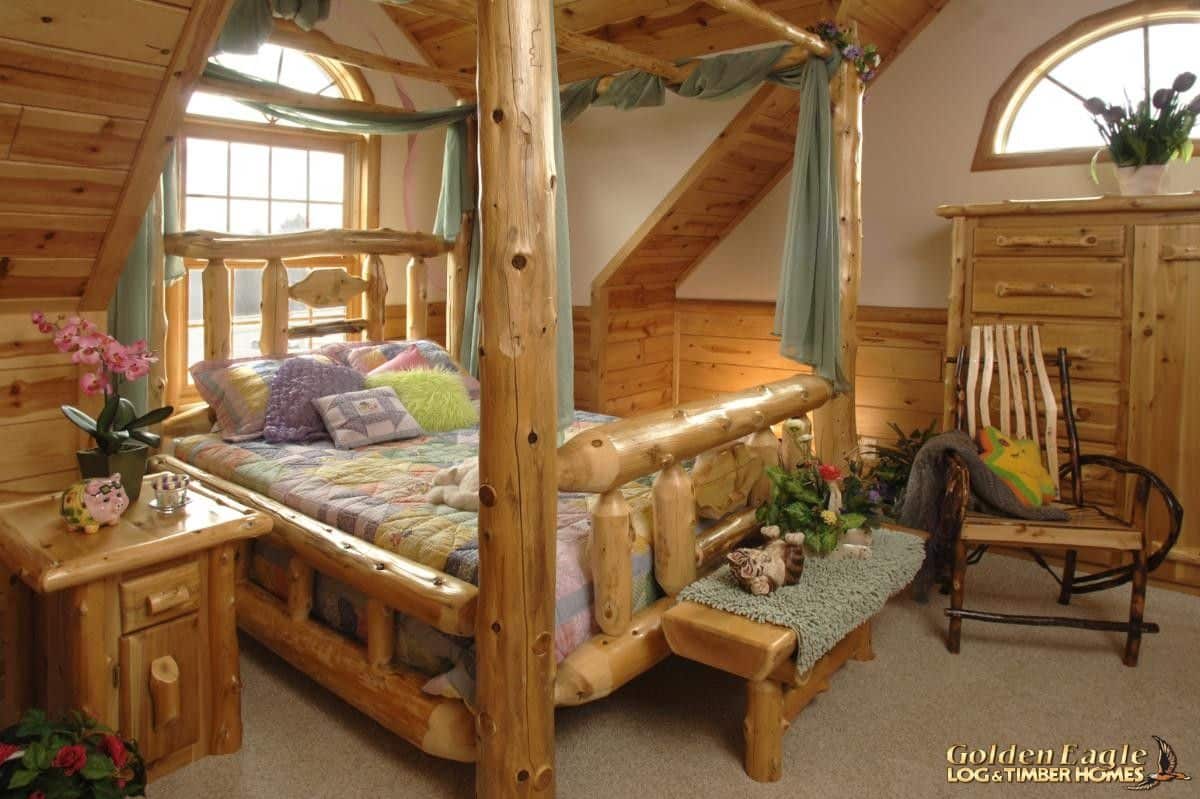 One of the most asked about parts of every build is the bathroom(s). In this home, the master bathroom is a huge space that includes a lovely walk in closet with built in drawers, shelves, and cabinets.
A two sink vanity with large mirror on one wall is opposite the glass door shower. This custom shower has a light brown/gray tile on the walls and a stone styled tile on the floor. It's a bit larger than most, and feels like a comfortable space that has a bit of luxury.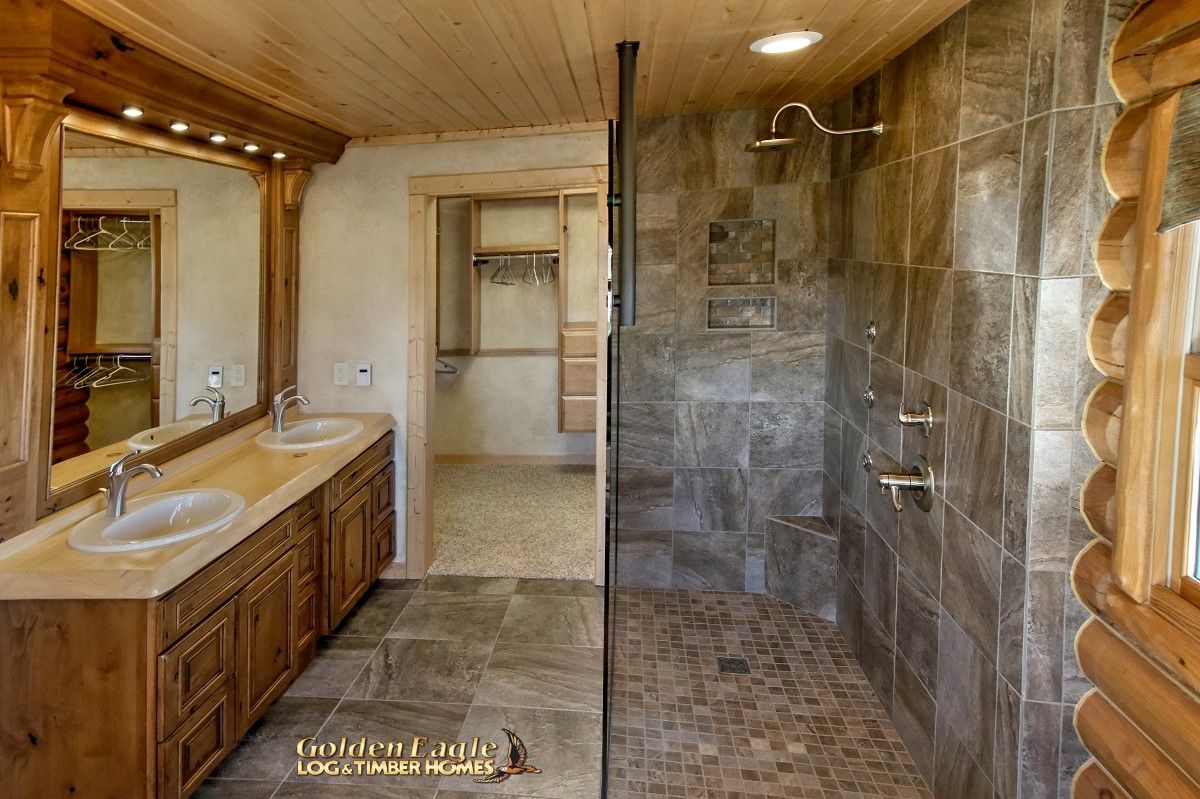 I love the rainwater shower head, but it also has jets on the wall so you get that all over clean you want.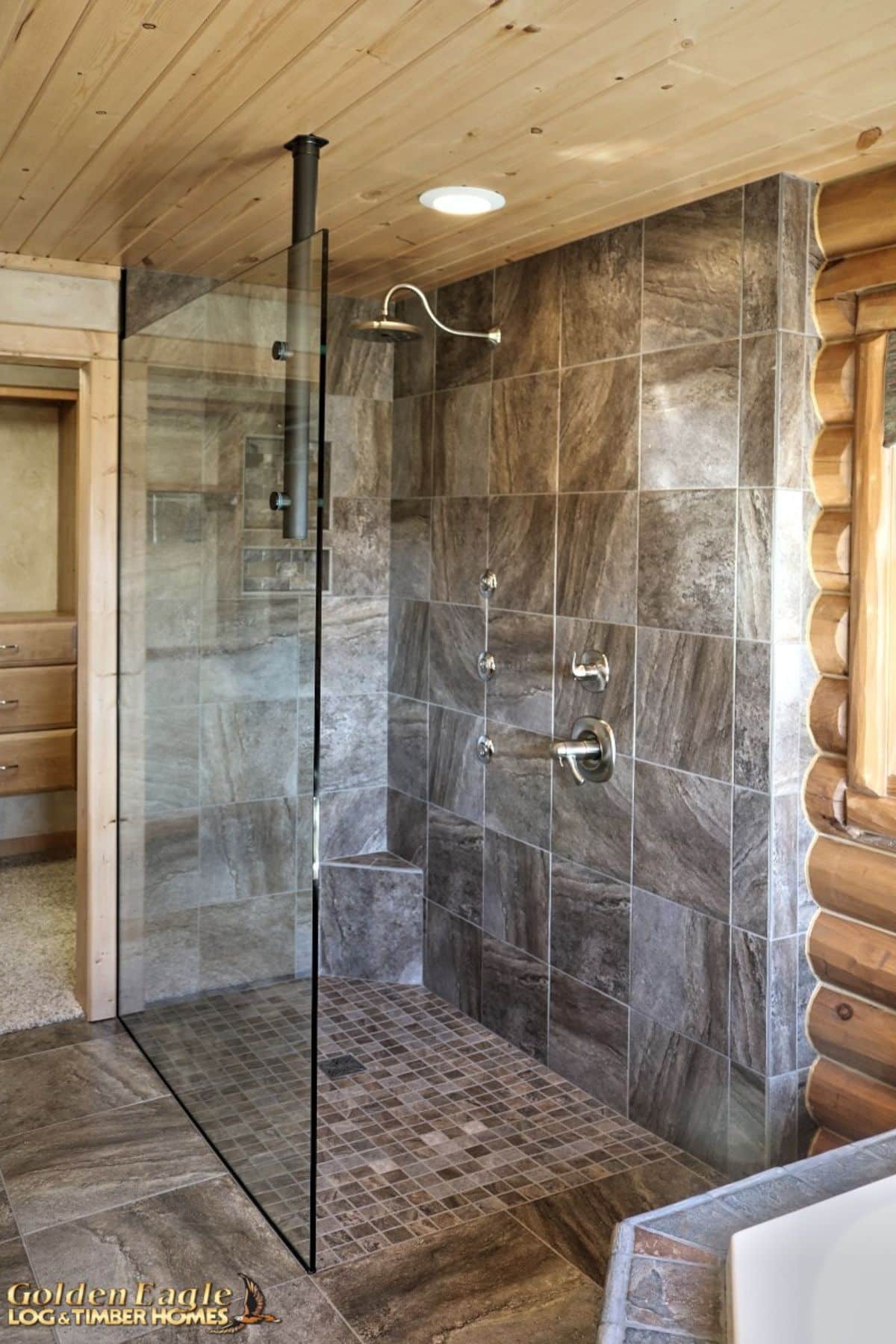 Of course, every good luxury master bathroom has to have a Jacuzzi soaking bathtub. This one, it is a lovely addition in the corner with windows on both sides.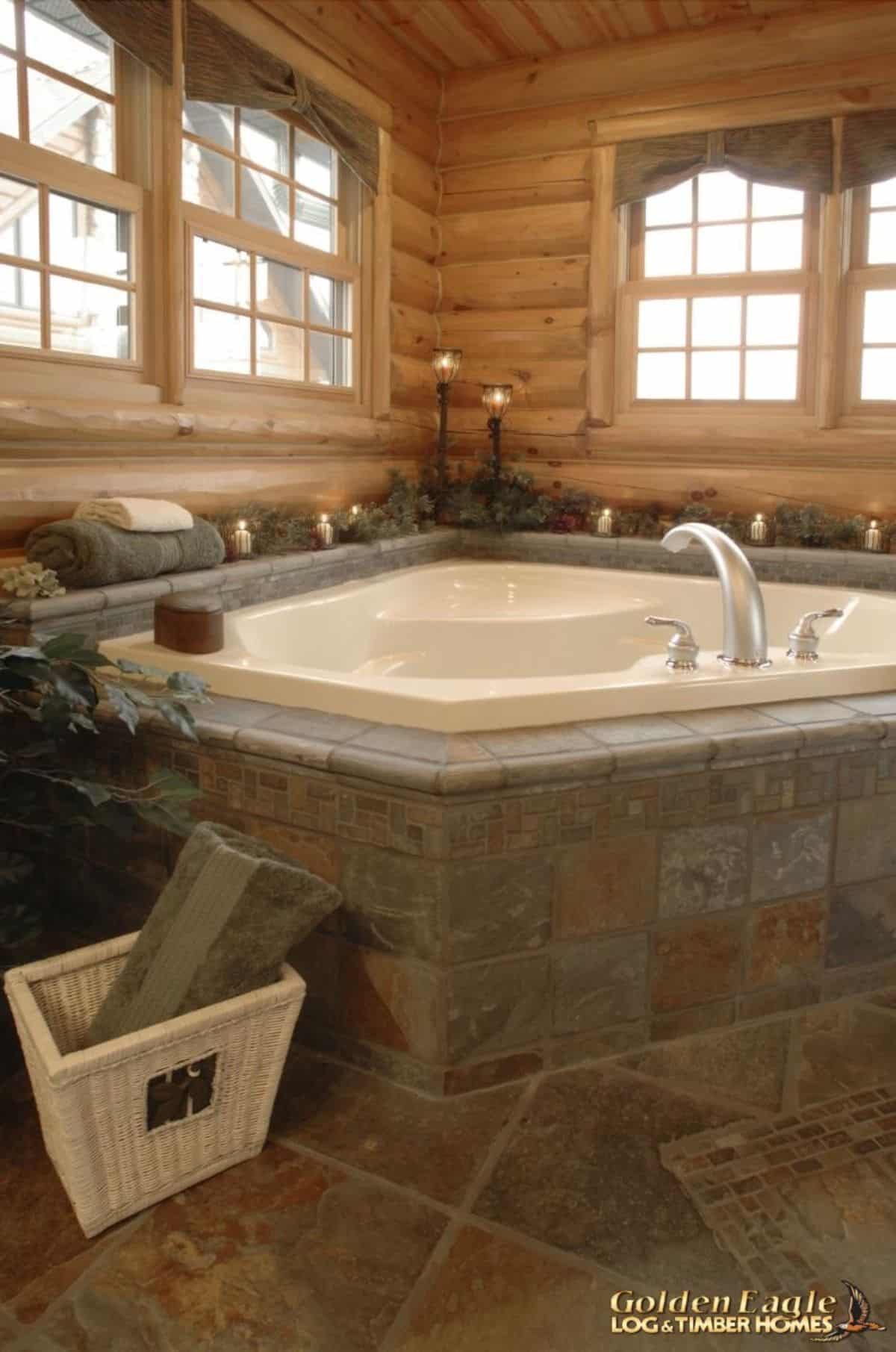 Want to see more? Check out the video tour below!
For more information about this cabin and similar builds, check out the Golden Eagle Log & Timber Homes website. You can also find them on Facebook, Instagram, and YouTube with regular updates on their latest builds. Make sure that you let them know that Log Cabin Connection sent you their way.
More Log Cabin Kits and Tours