The Semas Laurel Point log cabin is the ideal rustic home with classic log cabin features from the log beams on the front porch to the stone fireplace. Drive-up this modern driveway to find yourself in a cozy space that is welcoming, rustic, and the perfect way to celebrate a fusion of the past and present in one home.
This property not only has the beauty of the log home but also the stunning setting it was built in. Plus, there are these amazing paths with rustic railing along the sides to give you a setting for relaxing outside in the beauty of the location.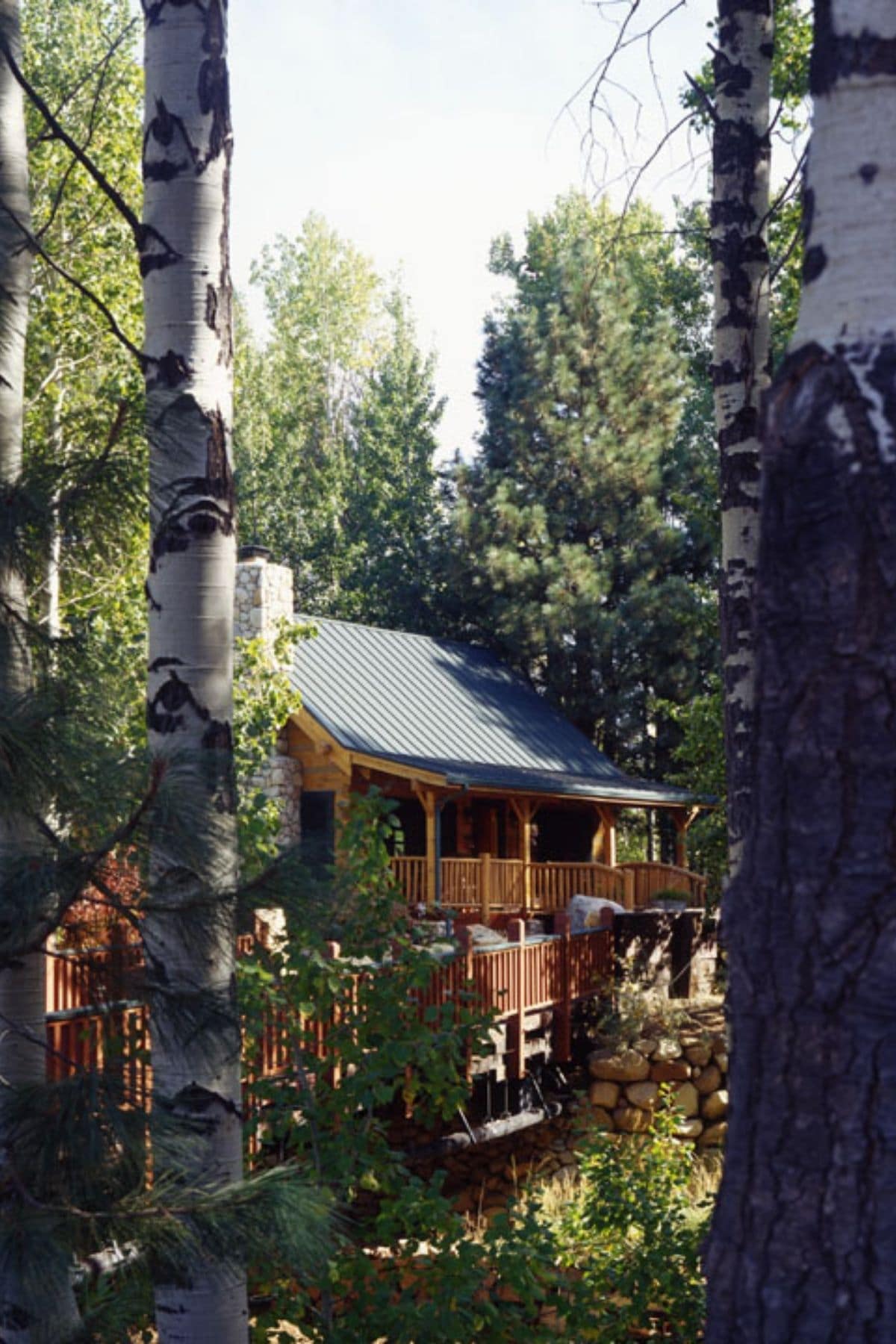 Just behind the home, is this gorgeous walk waterfall beside the creek. And behind, you'll notice the gorgeous mountains for even better views. Truly, this home is one of the most beautiful locations we have shared in a long time.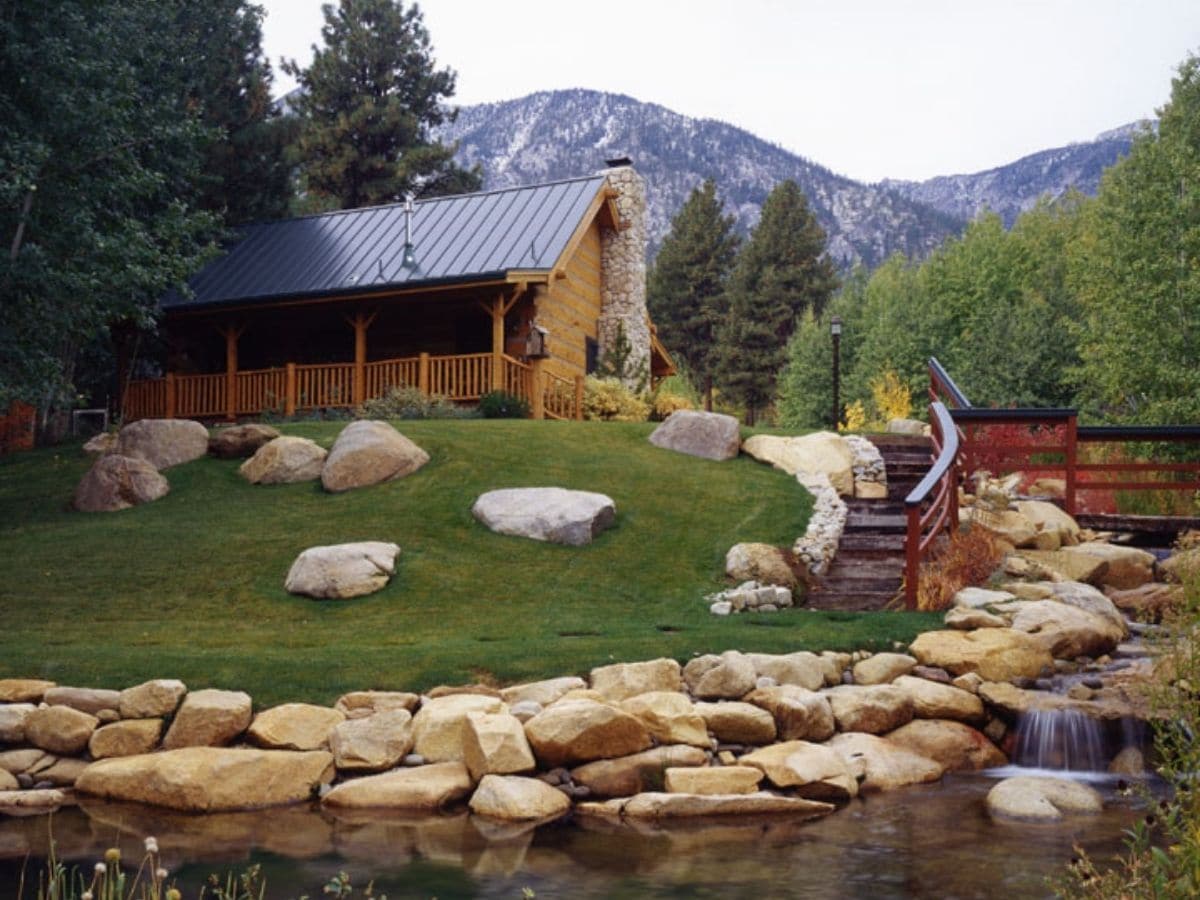 The front porch is covered and just waiting for your rocking chair to settle in with a cup of coffee in the mornings and a cool sweet tea on a hot summer afternoon. Rustic, welcoming, and perfect for relaxation.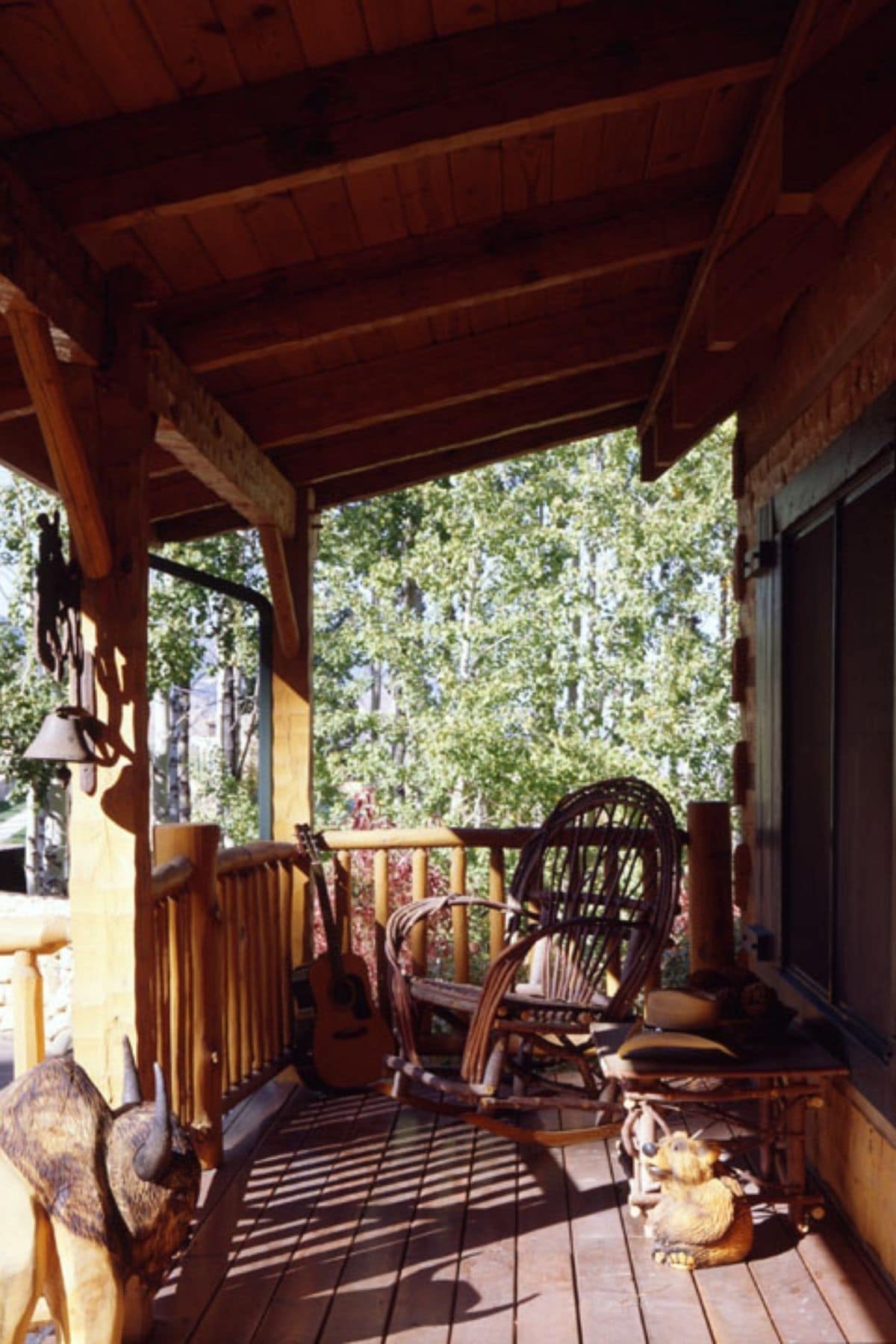 Inside the log cabin is the classic tall ceilings with wood walls and ceiling. The antler chandelier is hanging over the center of the room. They have settled in with cozy sofas and unique chairs with log bases that rock. A welcoming main space that is built with comfort and family in mind.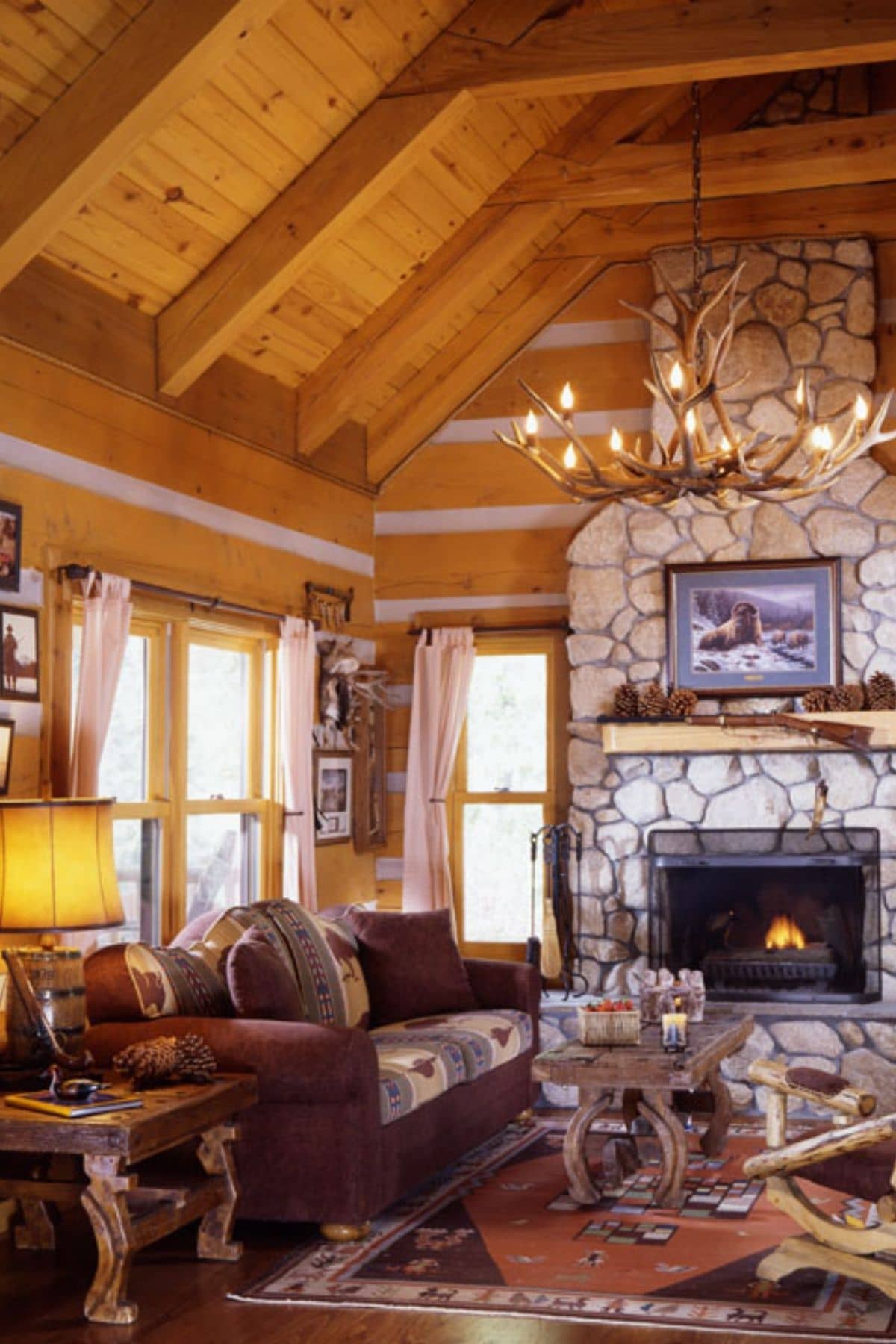 The dining room and kitchen are adjacent to the living room making it a nice open floor plan for entertaining. While there is a small breakfast nook in this corner, you could add a bar or buffet here instead if you prefer. I love the idea of a quaint breakfast with your spouse at this table on weekends.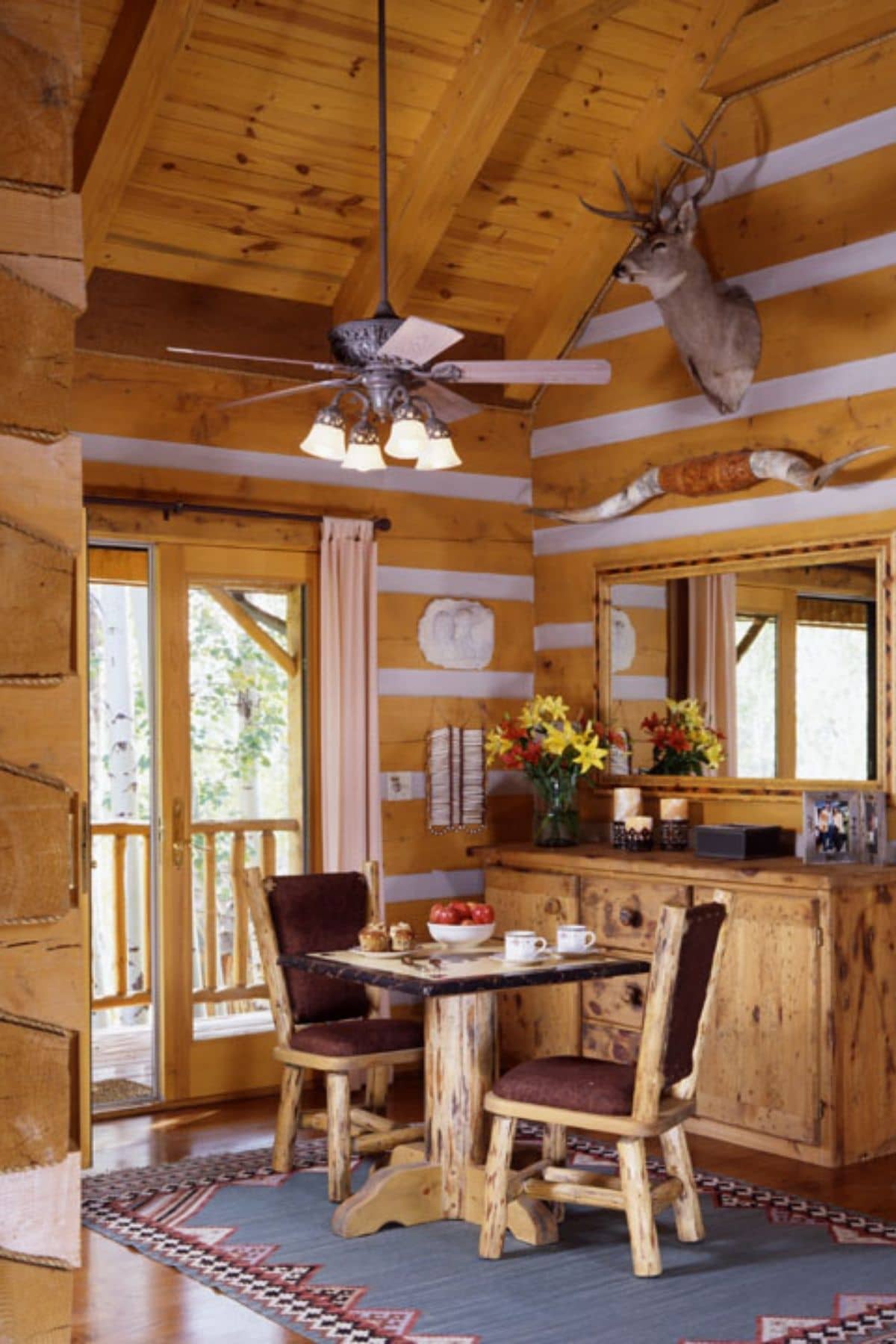 The kitchen is a cozy corner space with tons of cabinets and shelves. They have installed a matching countertop and tiles that are ideal for easy cleanup. Stainless steel appliances and a nice corner sink by the window allow you to prepare and clean up after meals in modern comfort.
I also love the open space above the cabinets for decor. A real classic kitchen storage area for sure! And that unique light fixture brings the rustic western/country look to the space.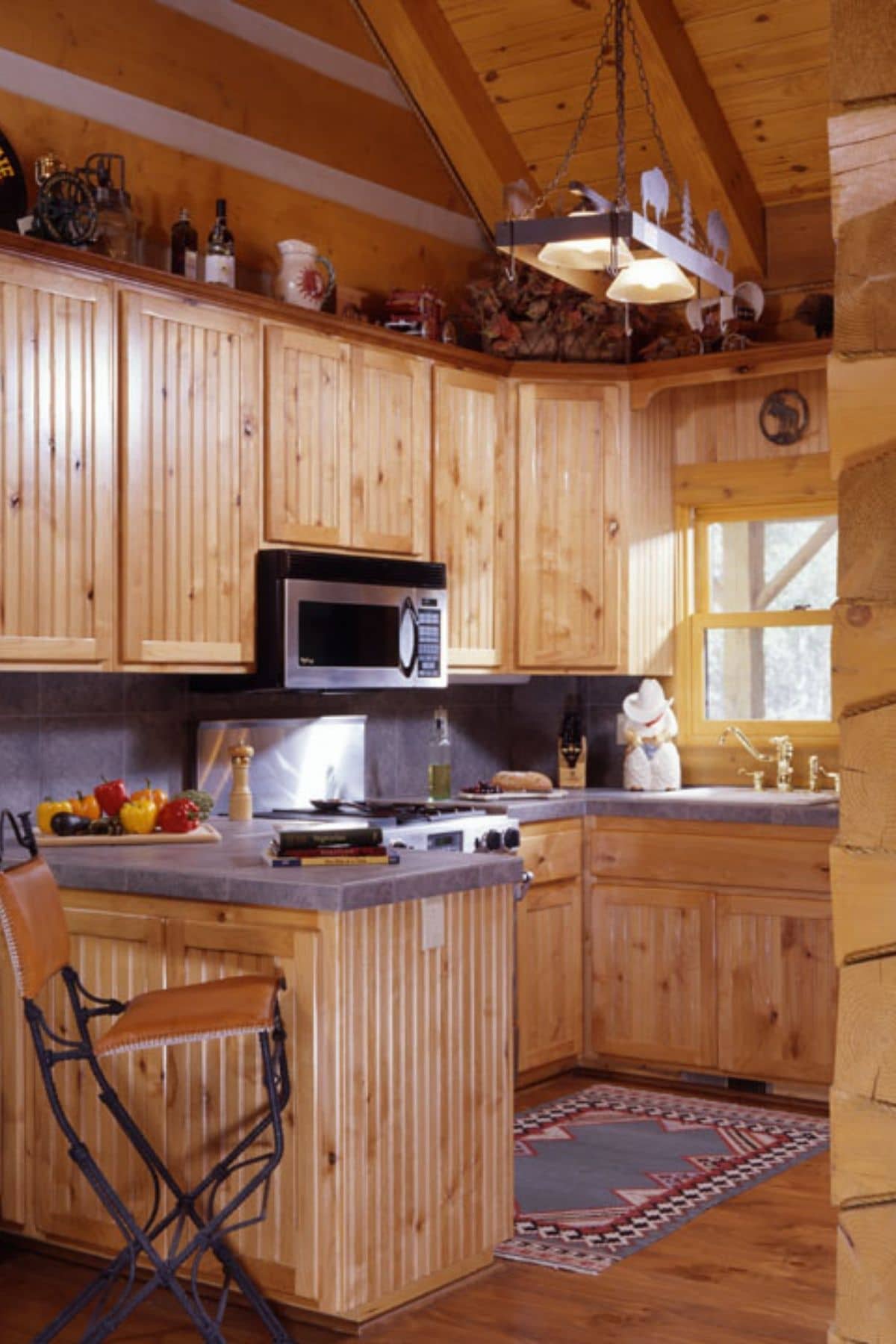 Bedrooms aren't without reason to praise. They have tall ceilings, windows with incredible views, and this owner has put in log beds with unique wrought iron accents of trees and bison. Definitely, the rustic style of a cabin while still maintaining that comfortable home style.
While there are no images of the bathrooms or even all of the rooms in this home, that doesn't mean it's not a gorgeous place with all of your needs met. This tour gives you a nice look inside of the home for inspiration to make your own log cabin build truly unique.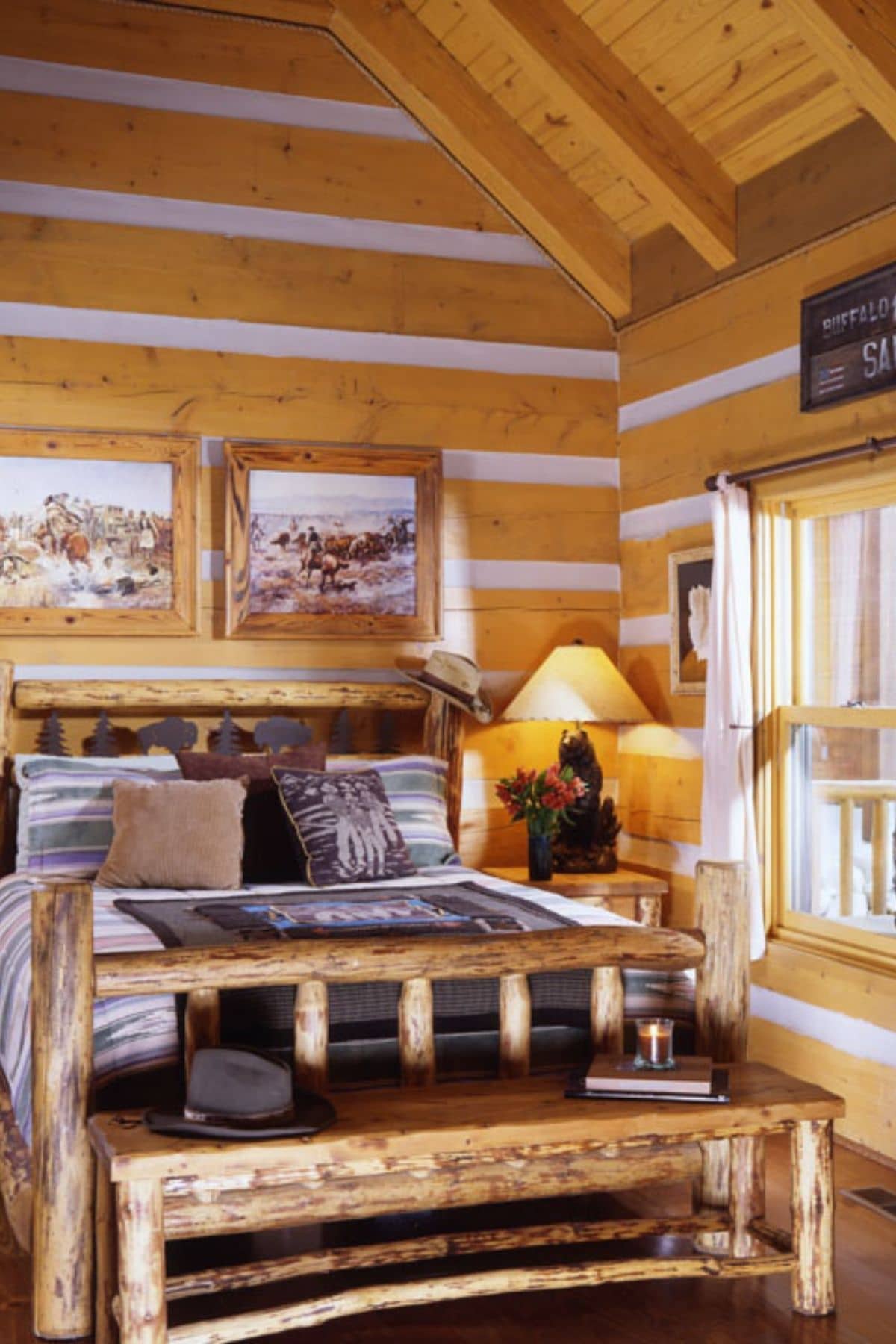 For more information on the Semas Laurel Point, check out the Stonemill Log Homes website. You can also find them on their Facebook, Instagram, and YouTube pages for more information. Make sure to let them know that Log Cabin Connection sent you their way.
More Log Cabin Kits and Tours