The Timber Lake log cabin is one of those absolutely gorgeous builds that has you dreaming of a life in the mountains. A true luxury home from top to bottom, this home is filled with beautiful accents, stonework on all levels, and the rustic log exterior of your dreams.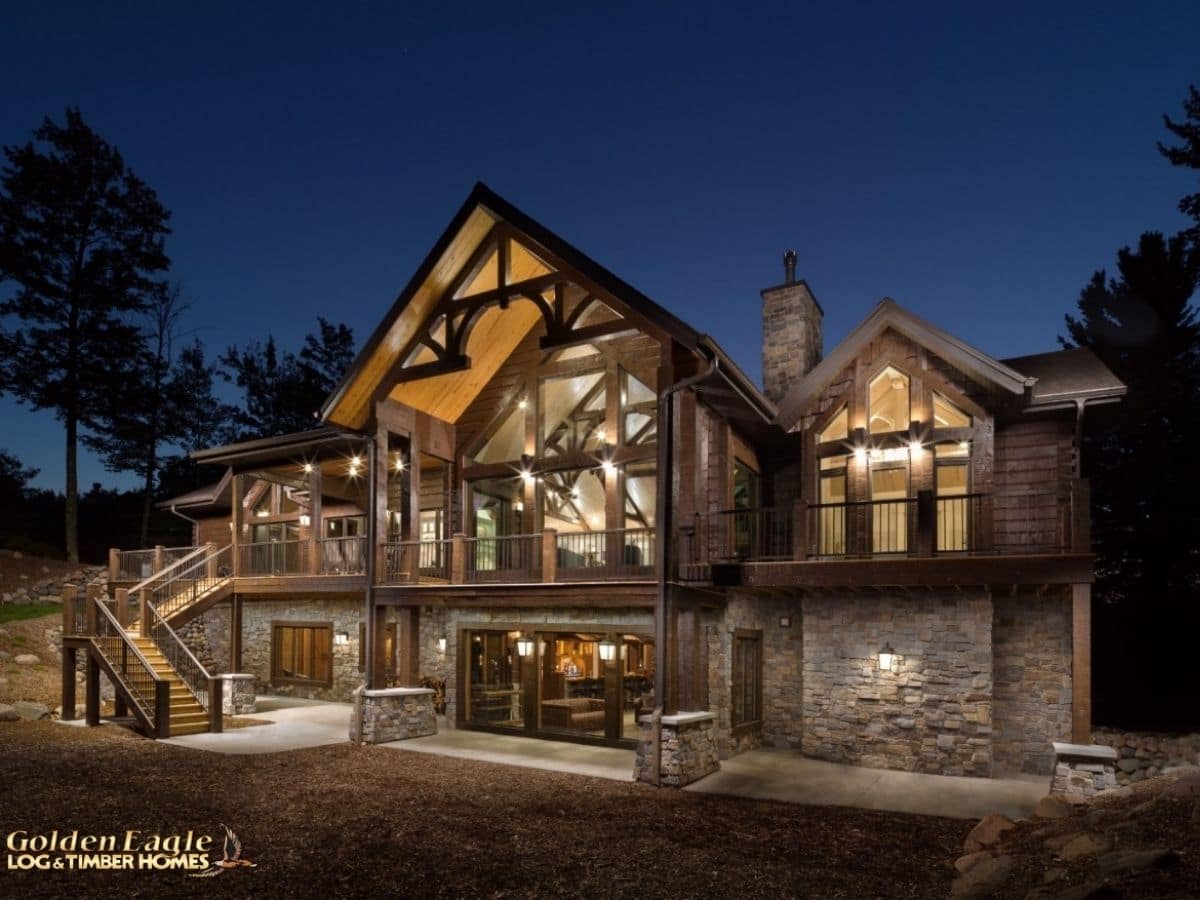 A luxury home build, this is one home where you are sure to fall in love with everything you see. From the stunning kitchen and great room to the multiple bedrooms with en suite bathrooms, this home is built for luxurious living.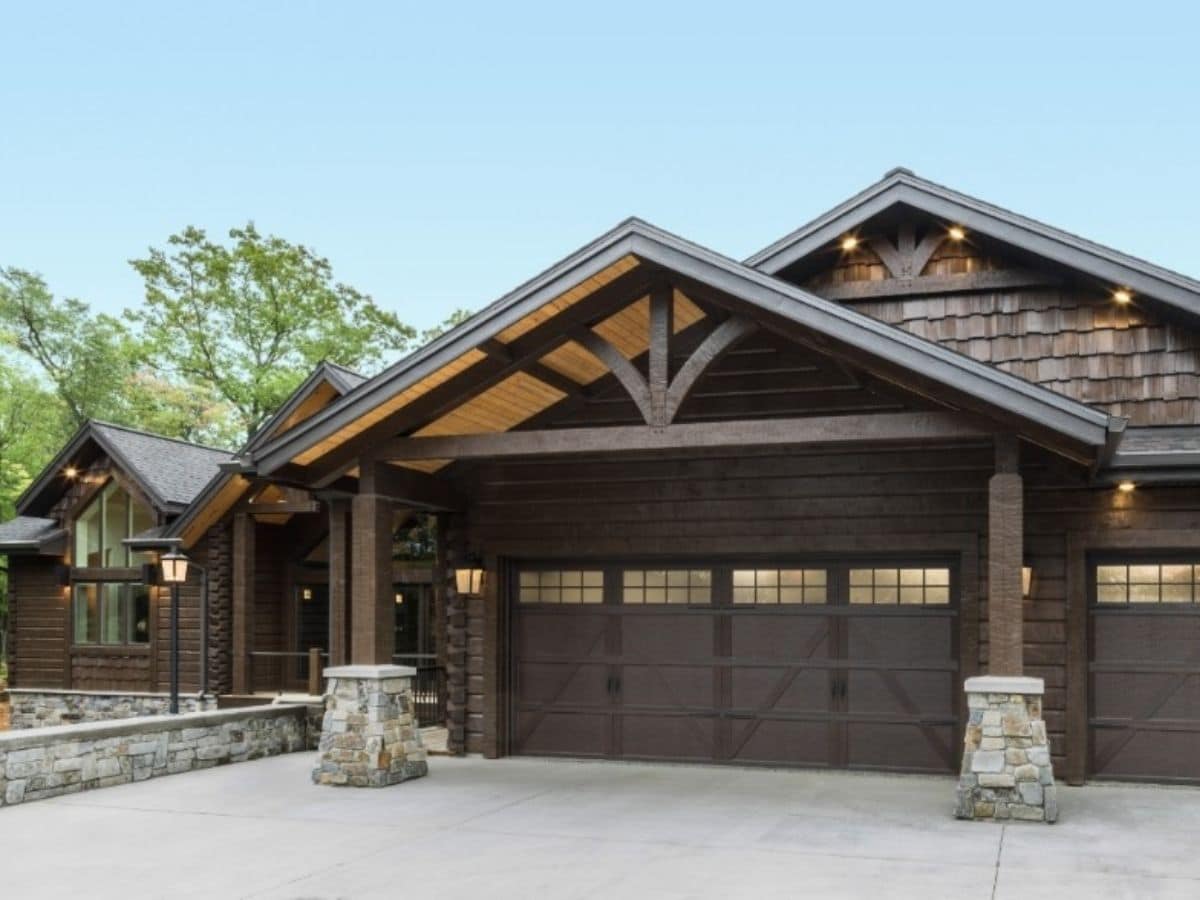 The top level of the home includes this garage that has a covered walkway leading to the front door and the large great room windows you see to the left.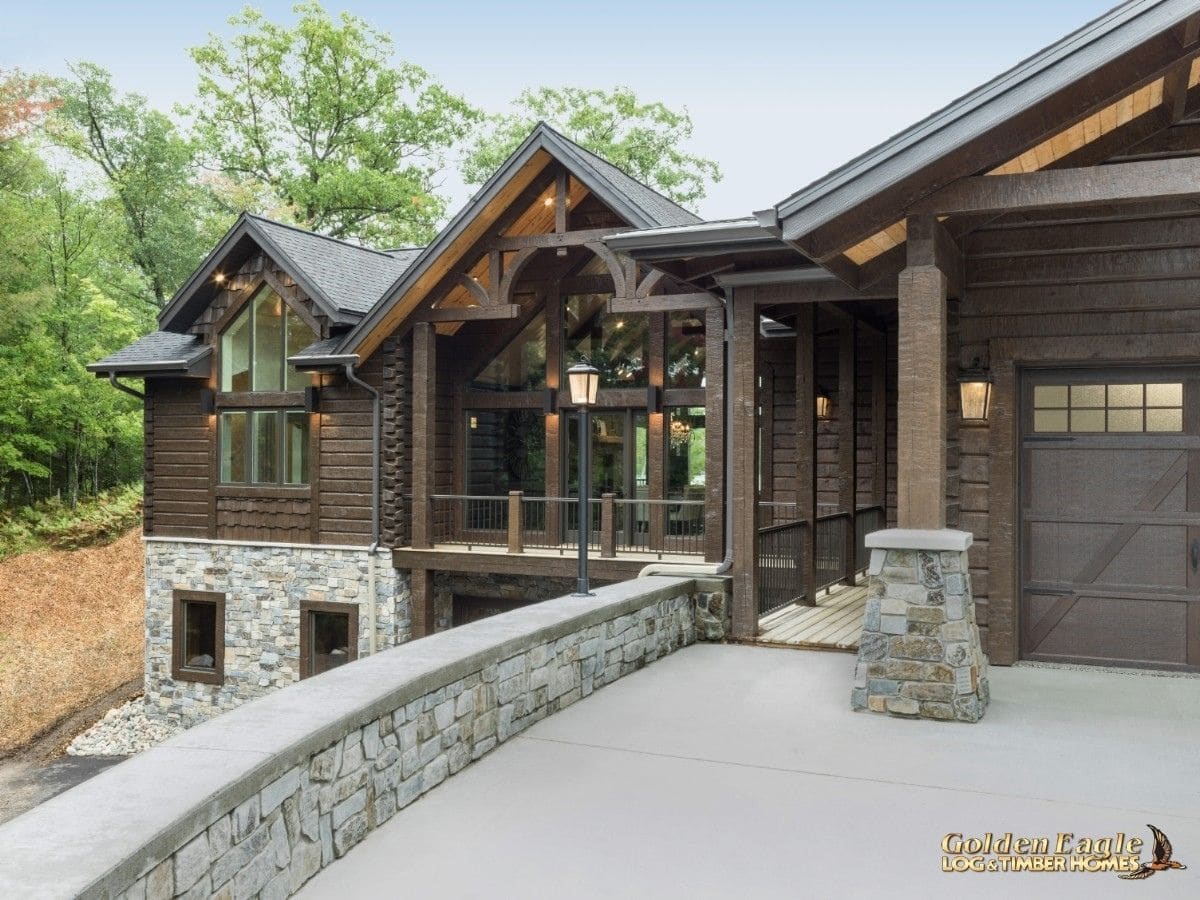 Inside the middle of the home is the great room with this wall of windows that overlooks the water. White sofas create a lovely living room that opens into the dining room and kitchen space.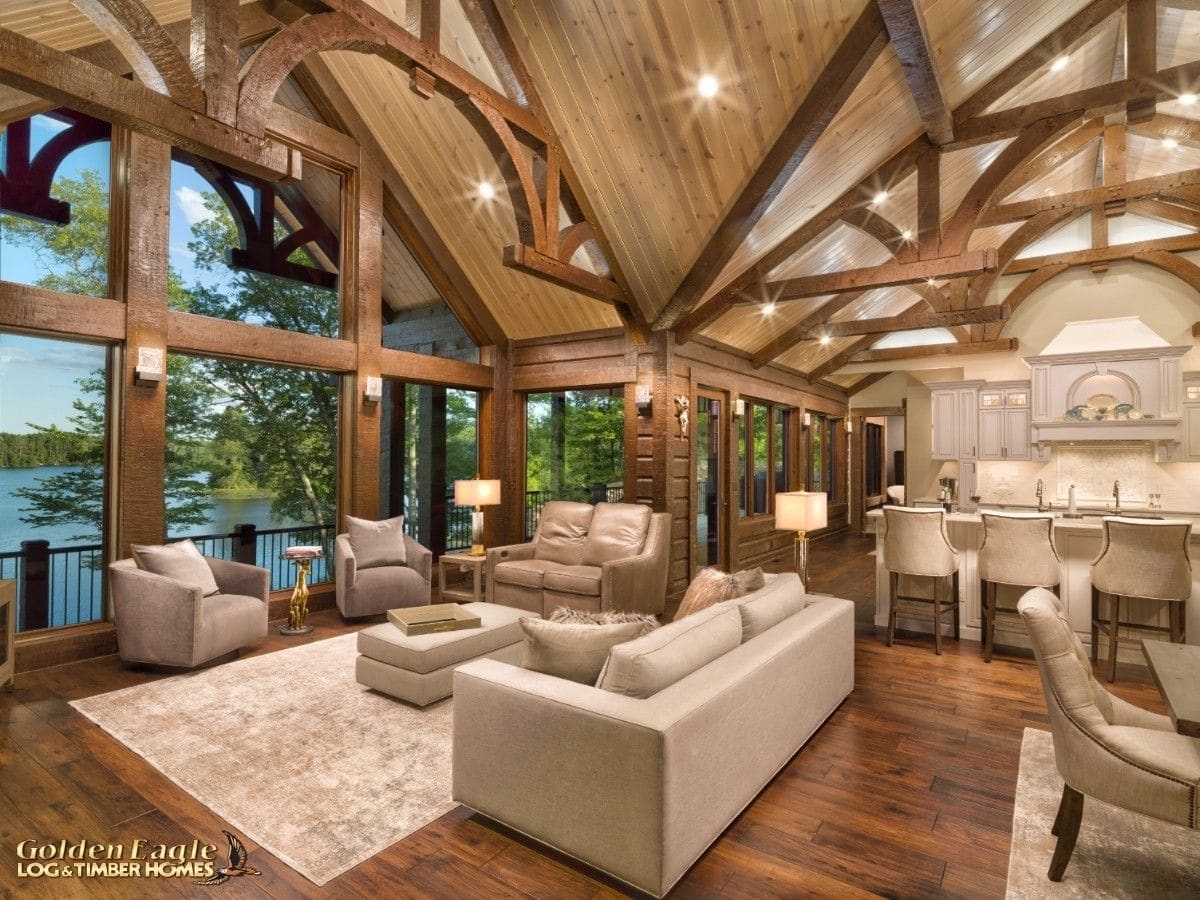 This is built with chefs in mind and is ideal for entertaining. A large island in the middle of the kitchen can be seen to the left with the dining table to the right behind the sofa.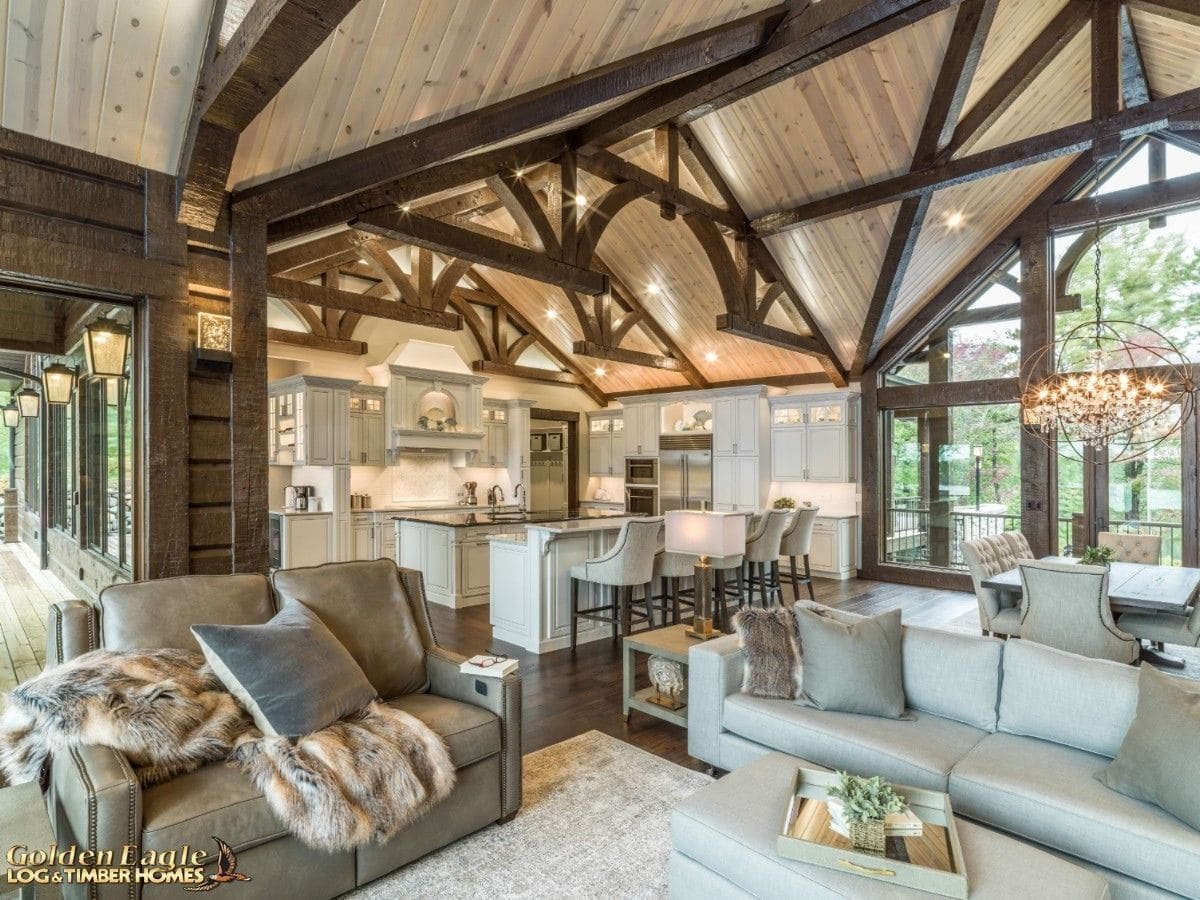 You can also see the beautiful spaces here with the table and chairs outside that are ideal for sharing a meal with friends and family on summer days.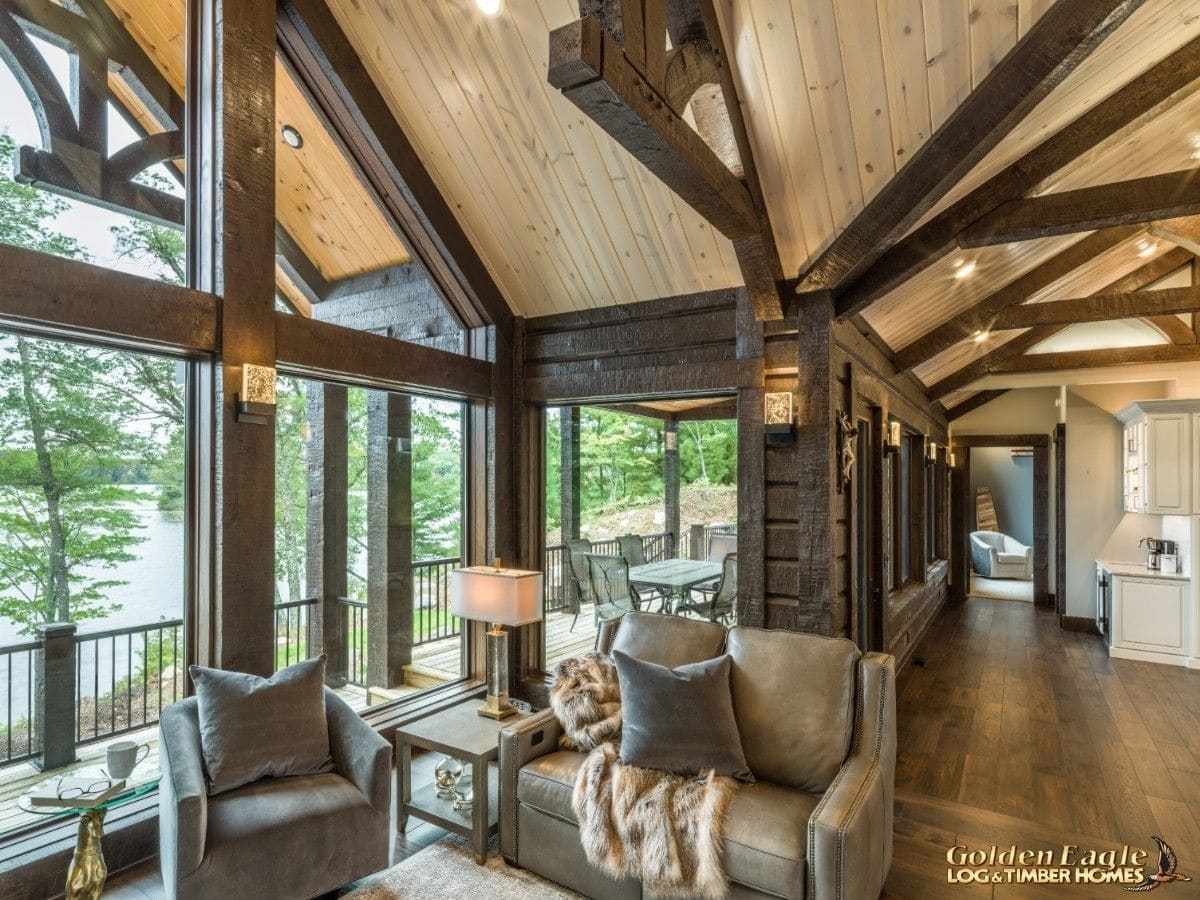 A stone fireplace brings that stonework indoors and is located just to the side of the living space with a door leading off to a bedroom and stairs to the left leading down to the basement level.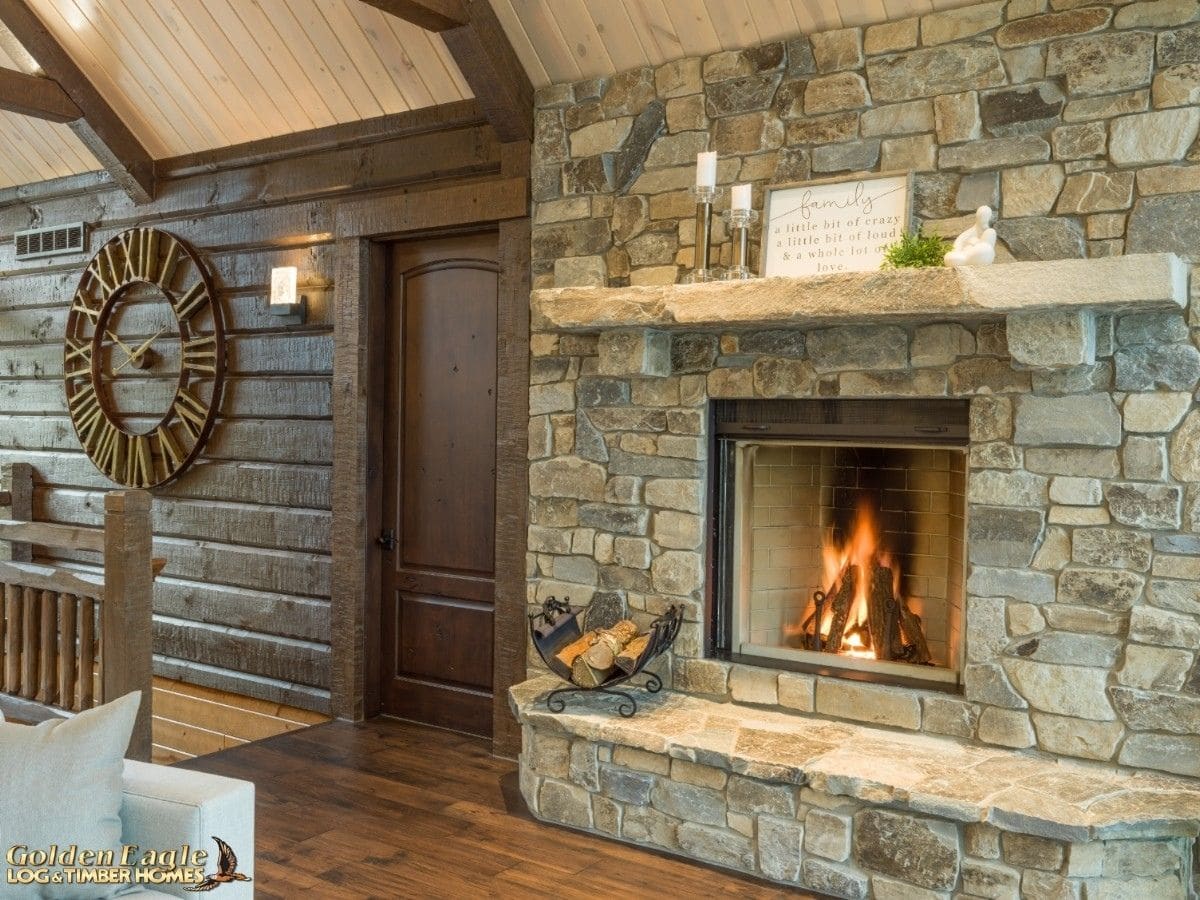 This dining space is beautiful and that chandelier is absolutely breathtaking. A perfect place for sharing a meal with friends and family.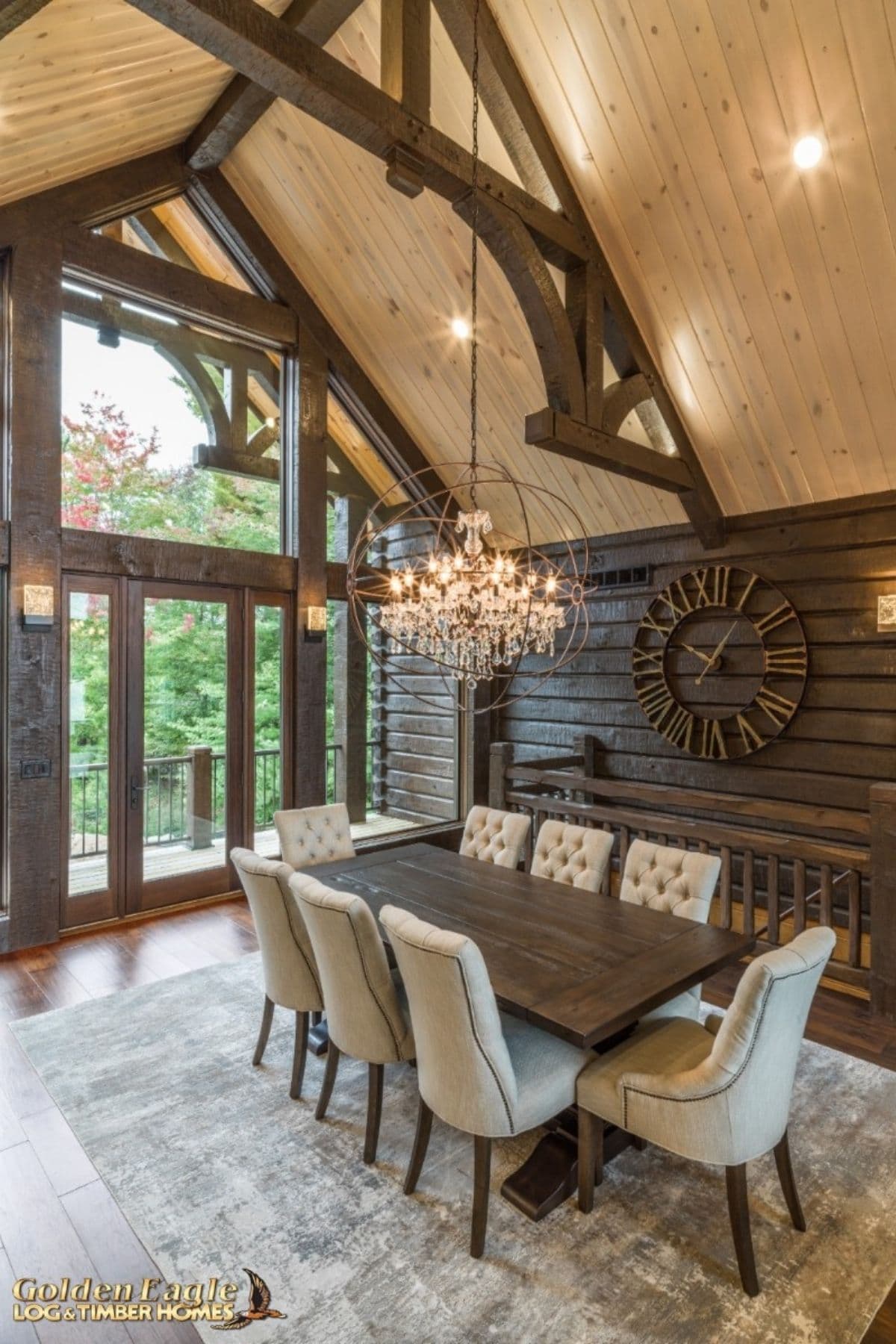 The marble counters on this island are beautiful. It creates the ideal dining space with room for a buffet of food when you don't want to sit down at the table for a meal.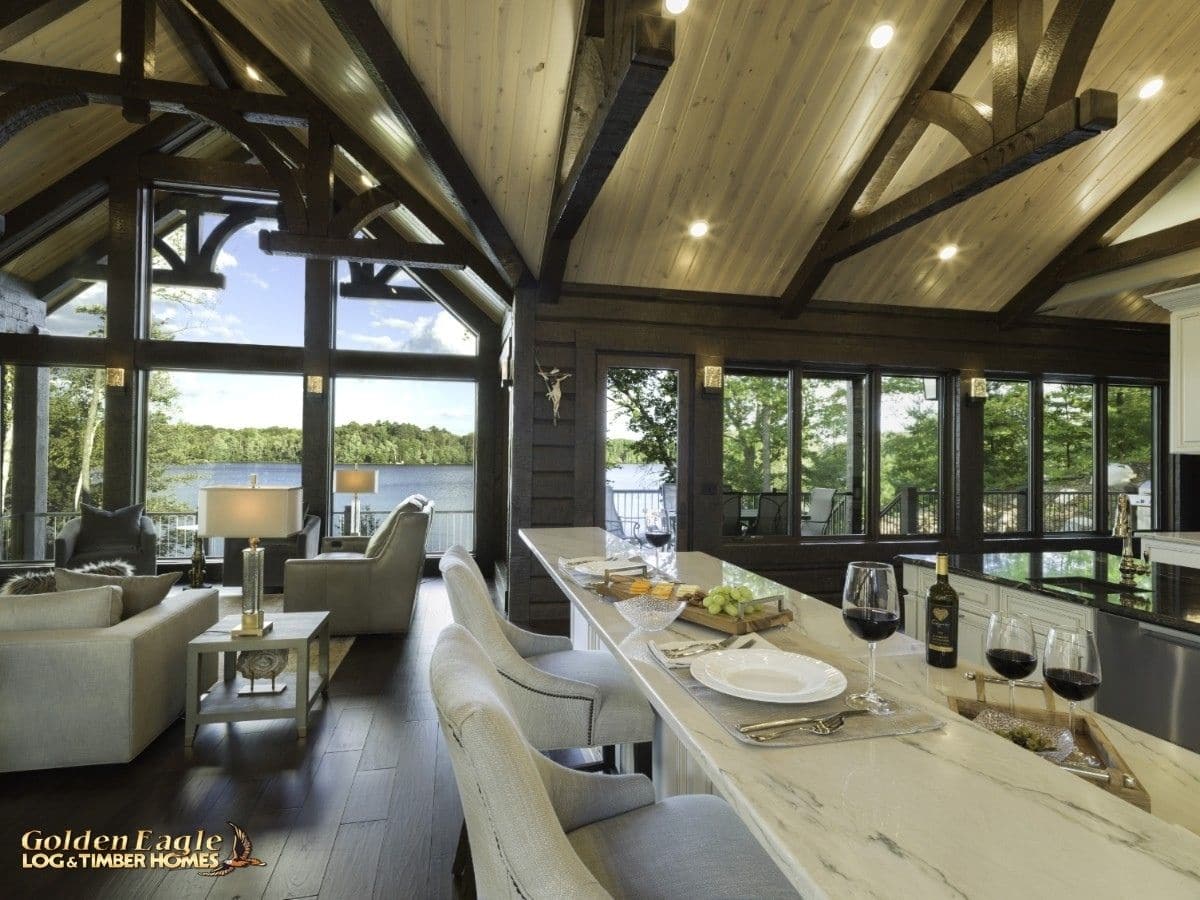 And the island in the middle of the kitchen has two sinks making it ideal for food prep with a dishwasher, ice maker, and tons of storage.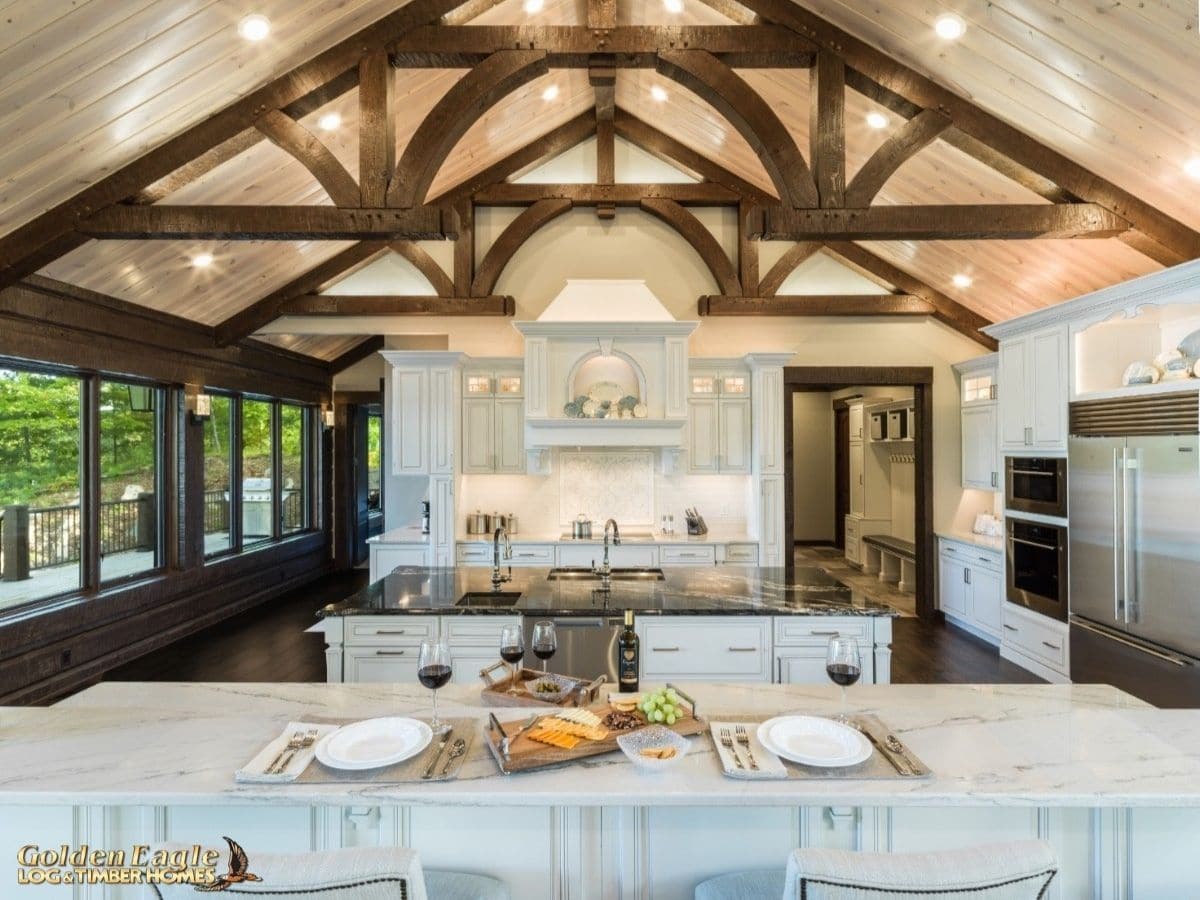 Just look at this space! the perfect gourmet kitchen with a refrigerator, ovens, microwaves, an extraordinary amount of storage, and even a coffee station on one side!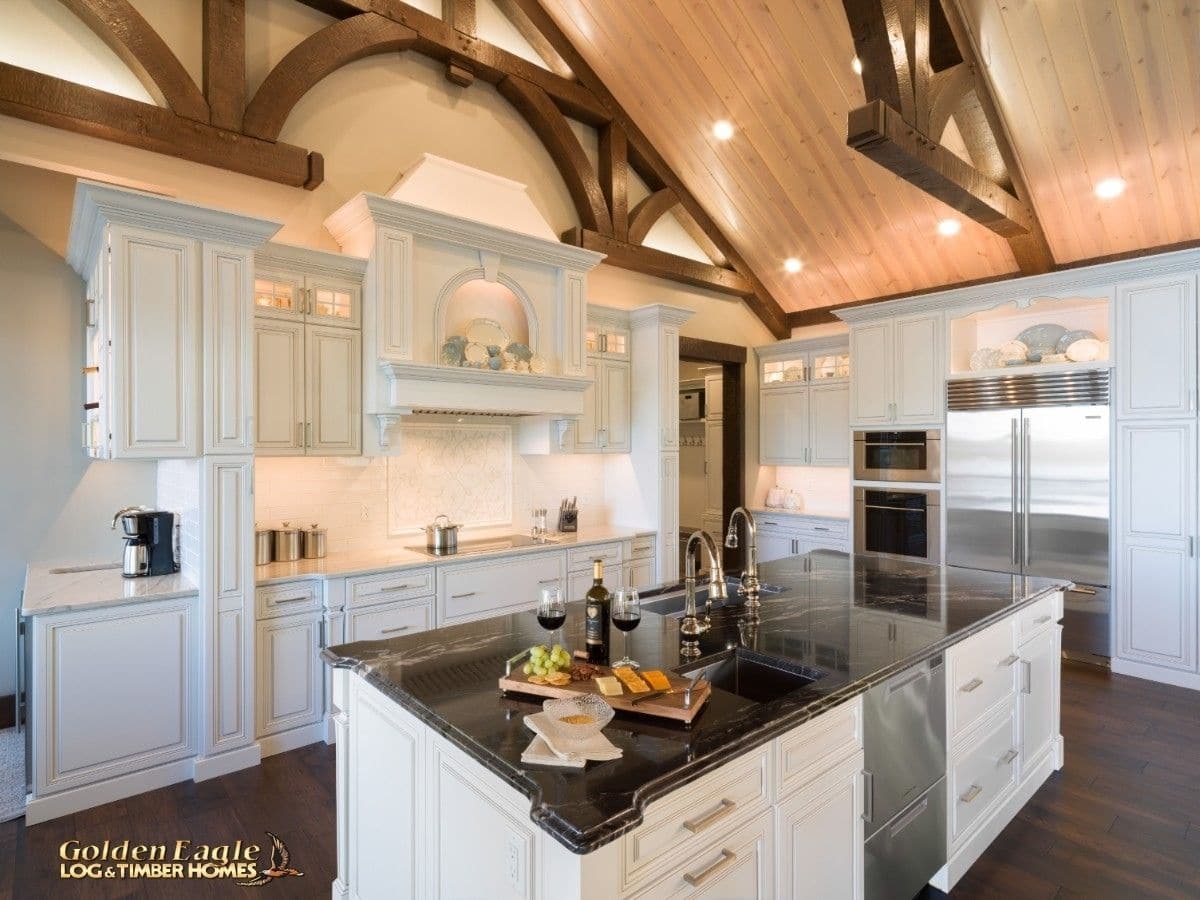 There is even an extended mud-room with shelves, coat racks, and seating. A nice large open space that is ideal for families with kids who need to store away hats, gloves, shoes, boots, and jackets.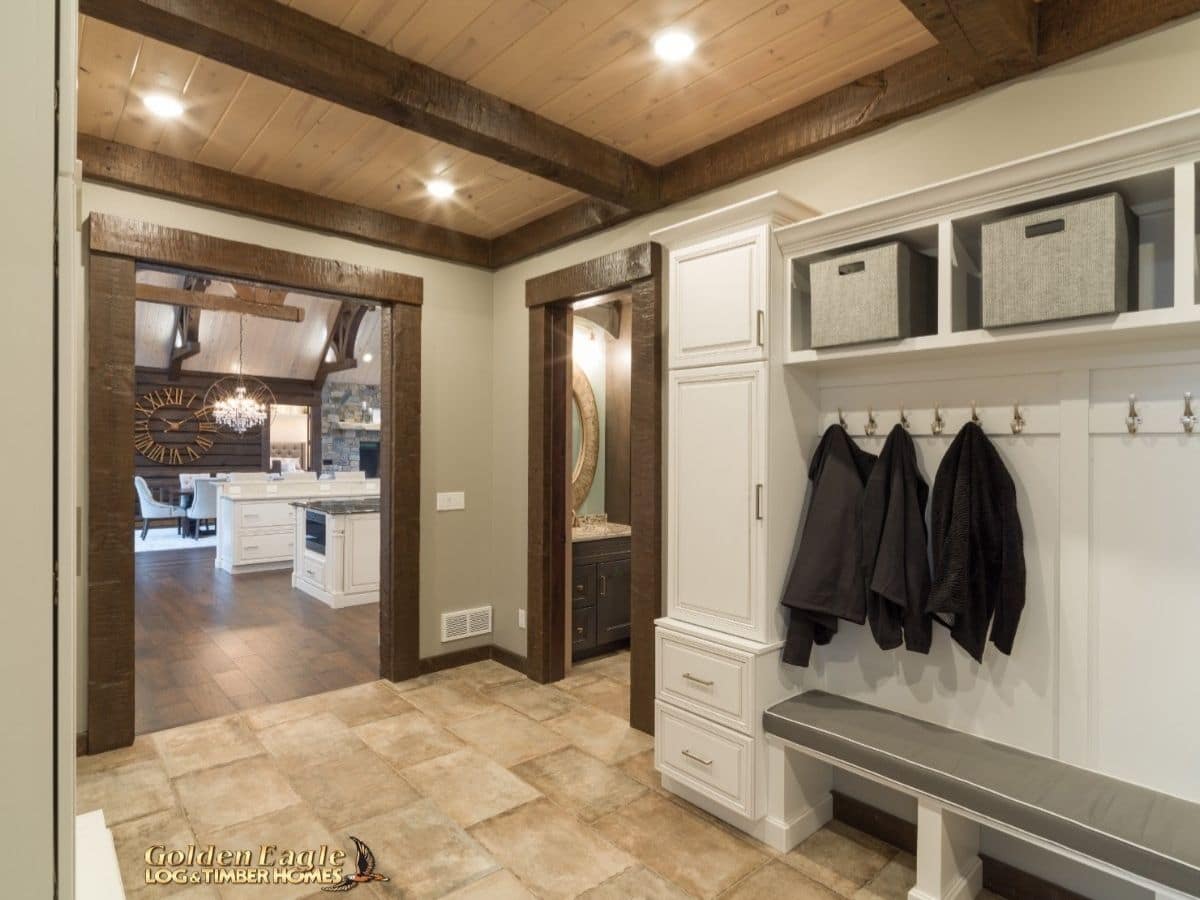 There is even an extra-large laundry room with white cabinets, shelves, and tons of open storage space for baskets, a nice deep sink, and more. It's a great large laundry room that is ideal for families.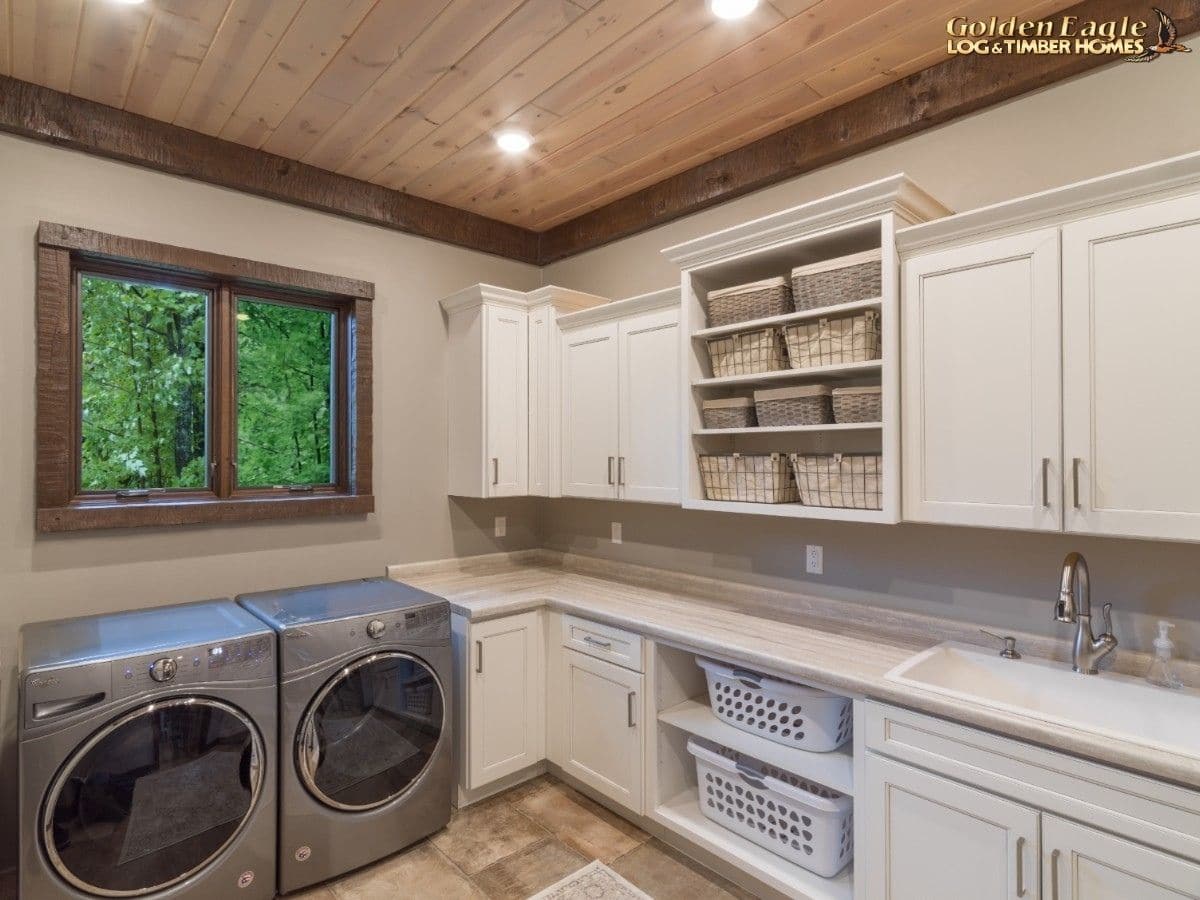 The master bedroom is a true show stopper. Whit walls, a soaking bathtub against the wall of windows, a large padded bed with tons of storage all around - it's beautiful!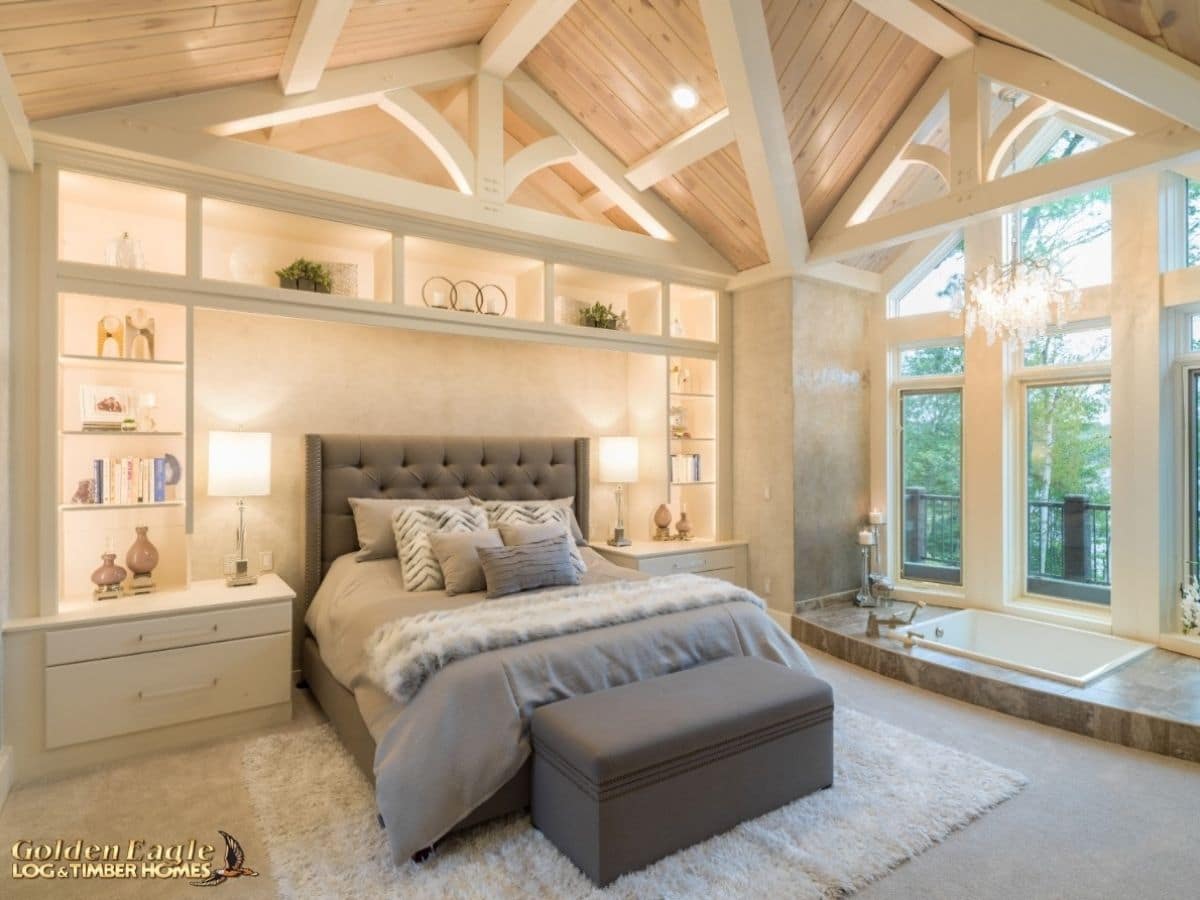 This master suite soaking bathtub has a gorgeous view and is truly one of those things that really makes a home stunning. I can just imagine a nice long soak after a day of hard work.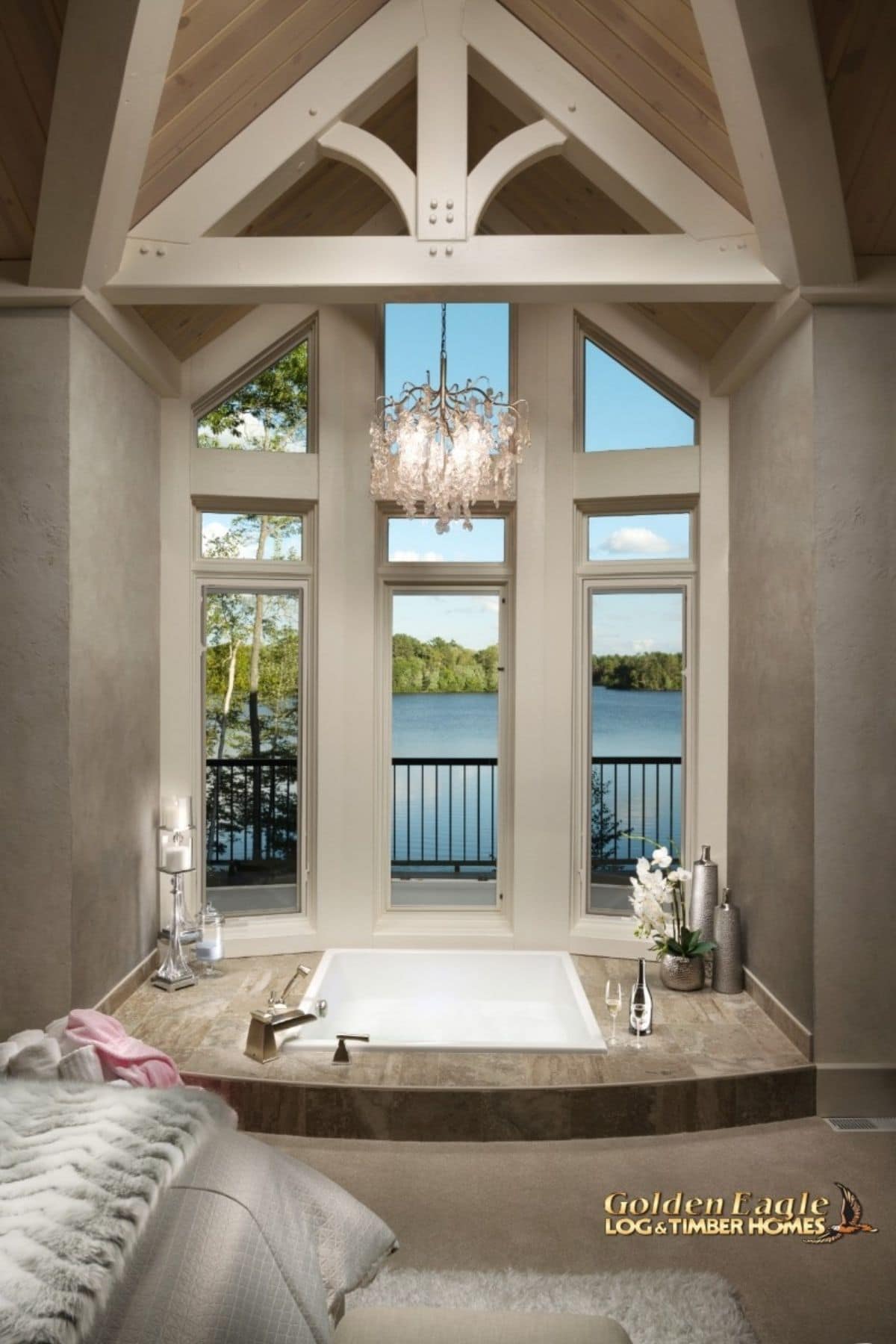 The matching en suite bathroom has some of the most beautiful cabinetry and vanity spaces you've ever seen! Just look at that space! I love it!
Another bedroom is set up beautifully with an off-room nursery just behind these barn doors.
This little room is perfect for when adult children to come home with the grandkids. A crib and bunk beds fit easily into this with a door for privacy but also close enough to be there if the kids needed you.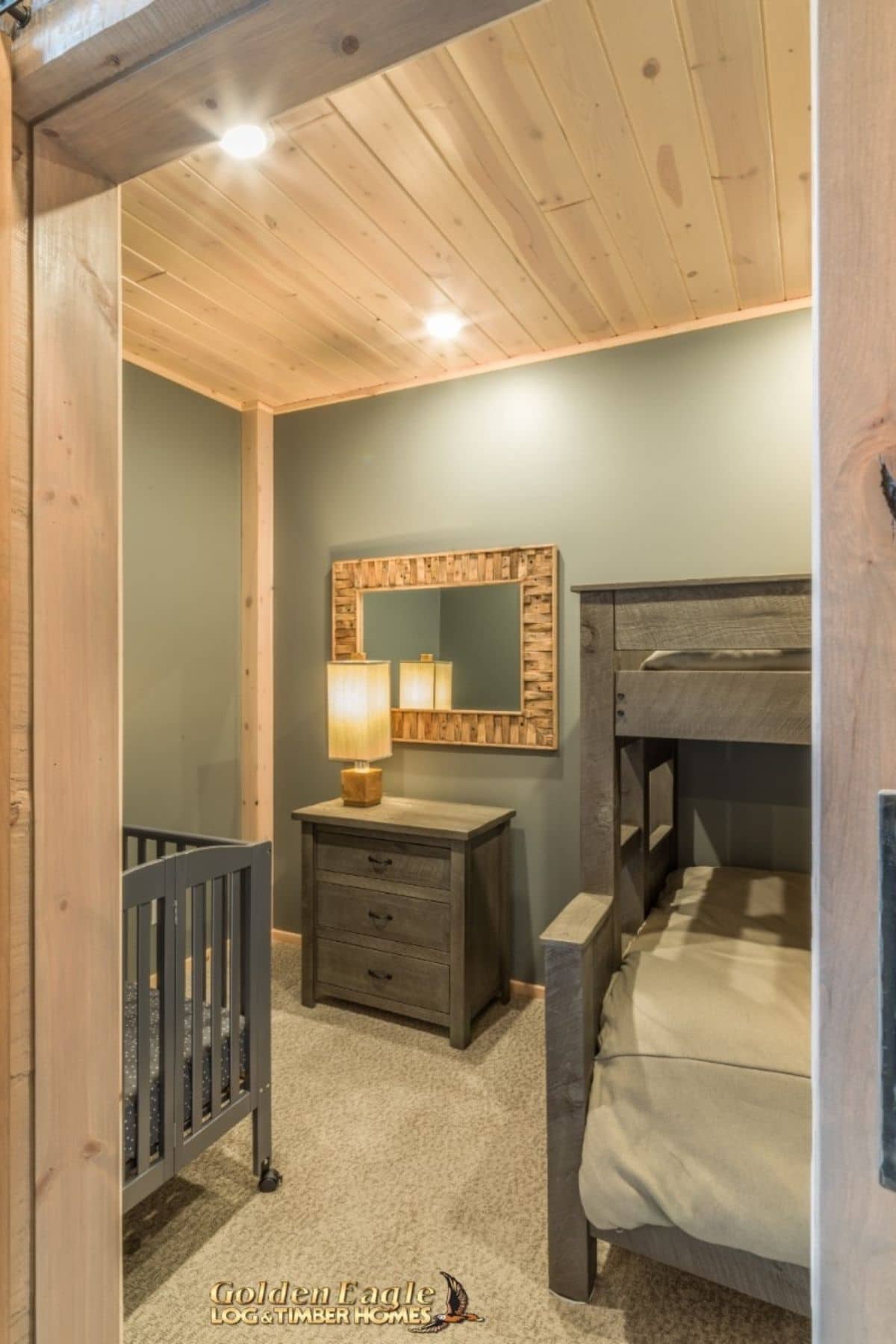 Another bathroom option in this home includes this light wood wall with gray wood cabinets. Plus that countertop is gorgeous with matching colors.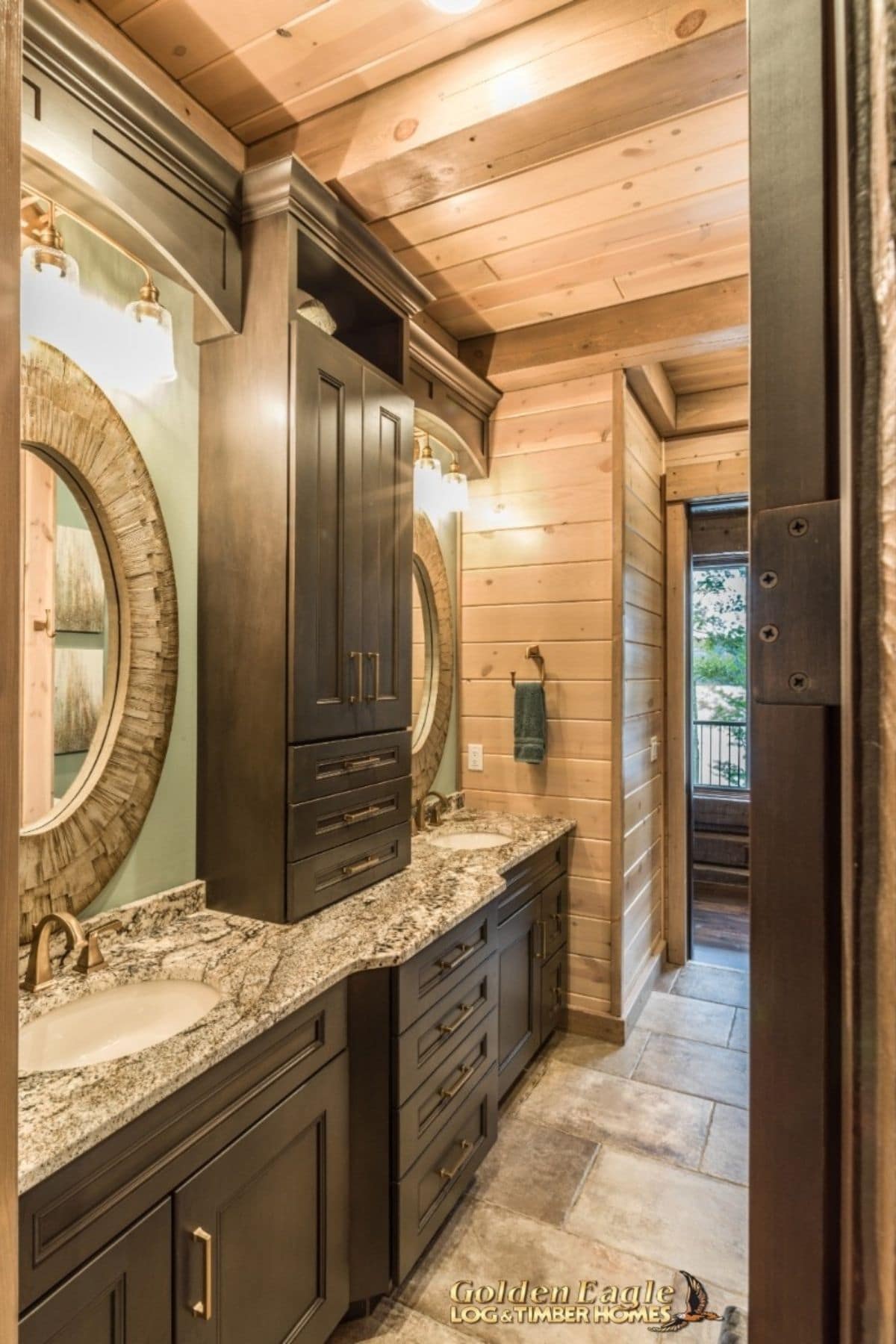 And downstairs, the basement is another gorgeous area for entertaining. Pool table, large bar, custom seating, and much more!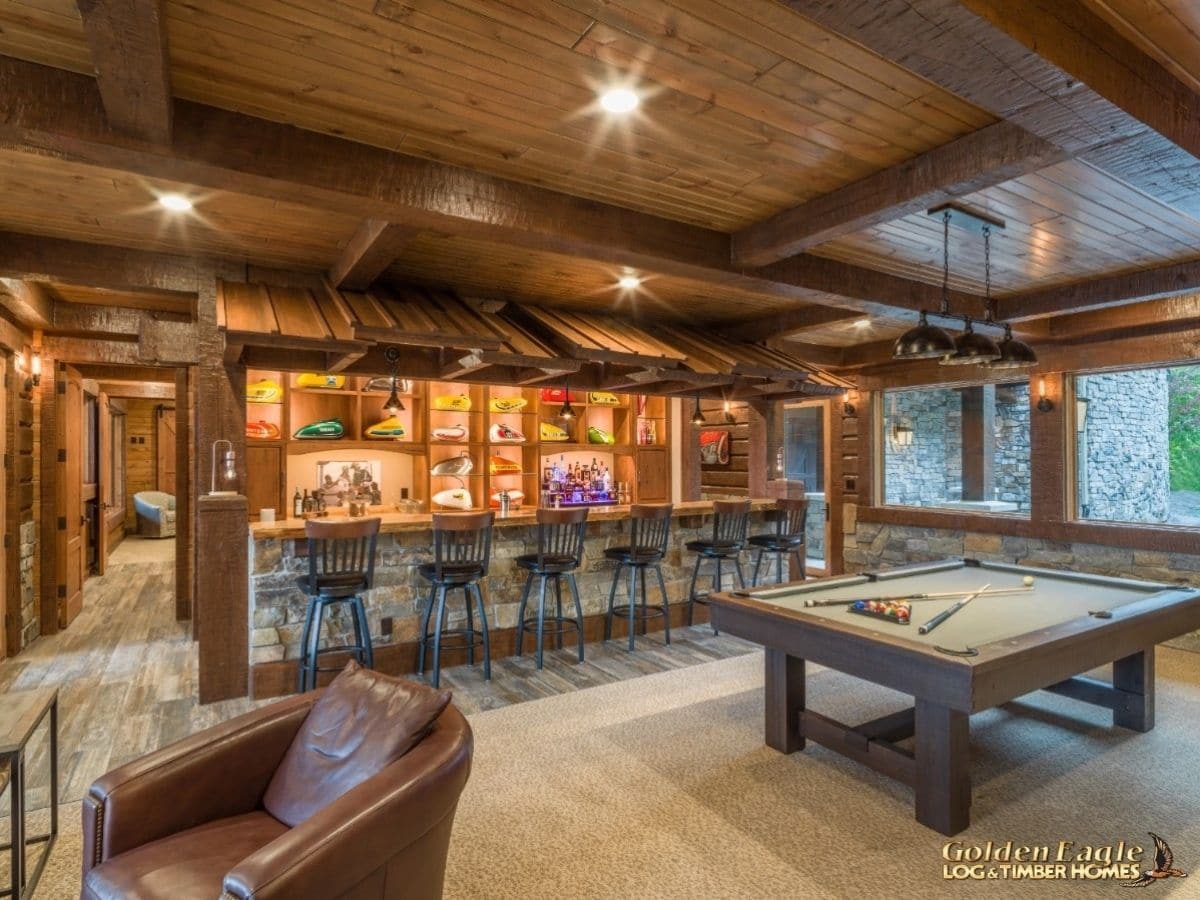 Make sure you check out the video tour below!
You can find Timber Lake and more models on the Golden Eagle Homes website. They can also be found on their Facebook page, Instagram account, or their YouTube channel. Make sure you let them know that Log Cabin Connection sent you their way!
More Log Cabin Kits and Tours