Are you looking for a smaller lakeside retreat? This cabin showcases all of my favorite things about a lakeside home, and includes beautiful open spaces and modern accents.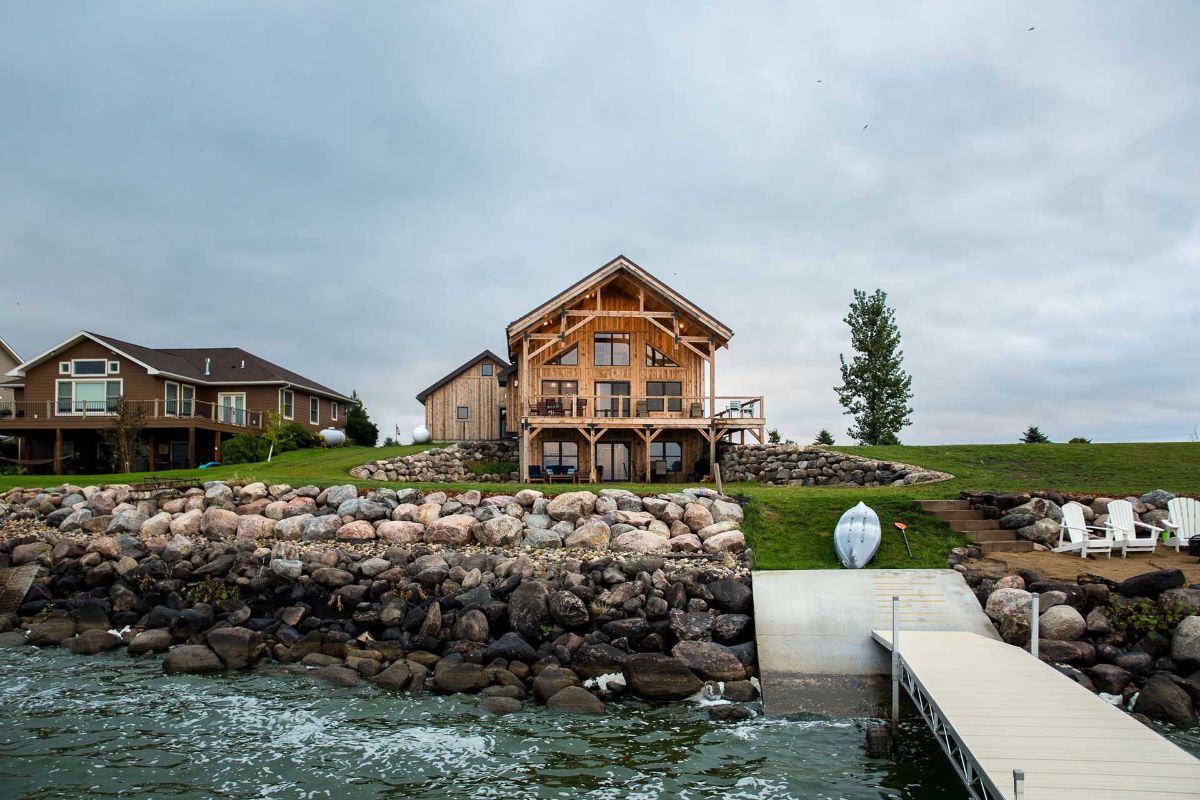 Cabin Size
Total - 20'40'
Main floor 1,440 square feet
Loft floor 1,080 square feet
Alongside the home living space, you have open and covered porches on the upper and lower levels along with a 2-car attached garage with storage. It may be smaller square footage than some, but it has plenty of room for you and your family.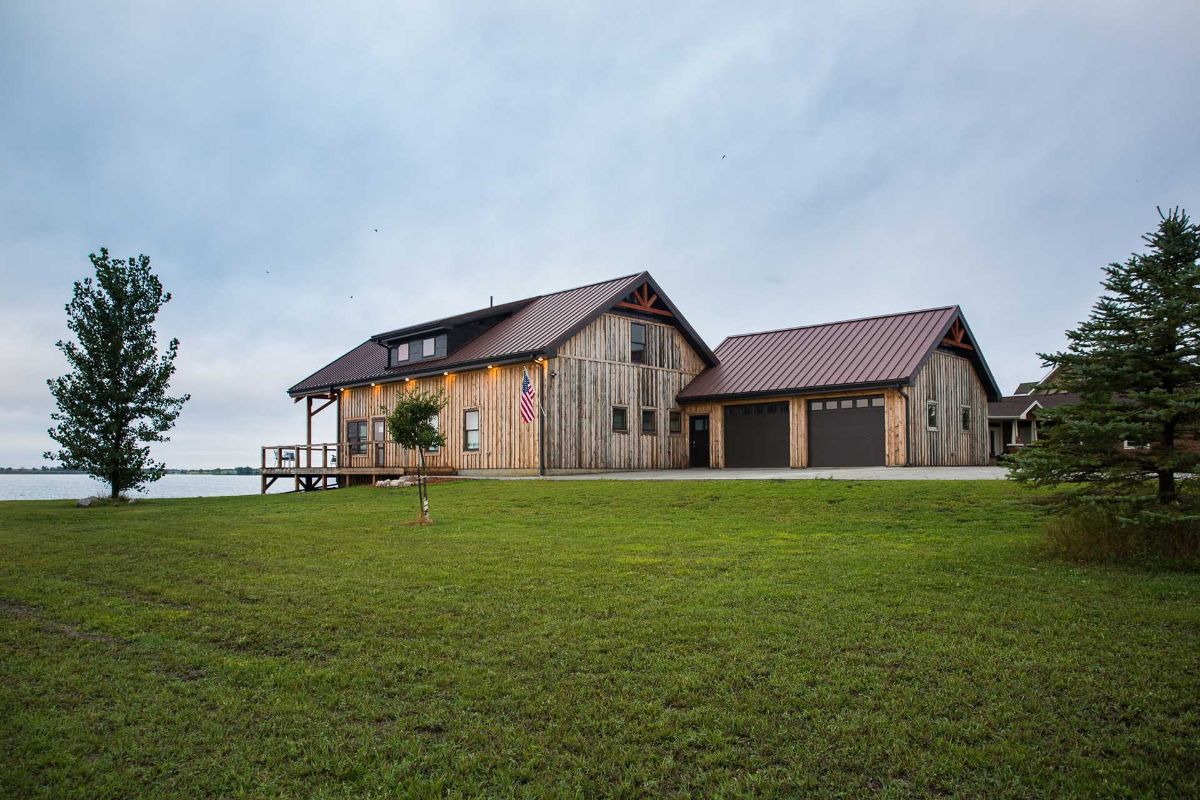 Timber frame home with stunning rustic and weathered wood exterior.
Large porch with hammer trusses.
Lofted space for extra living space and bedrooms.
Attached is a 2 car garage with an exterior door.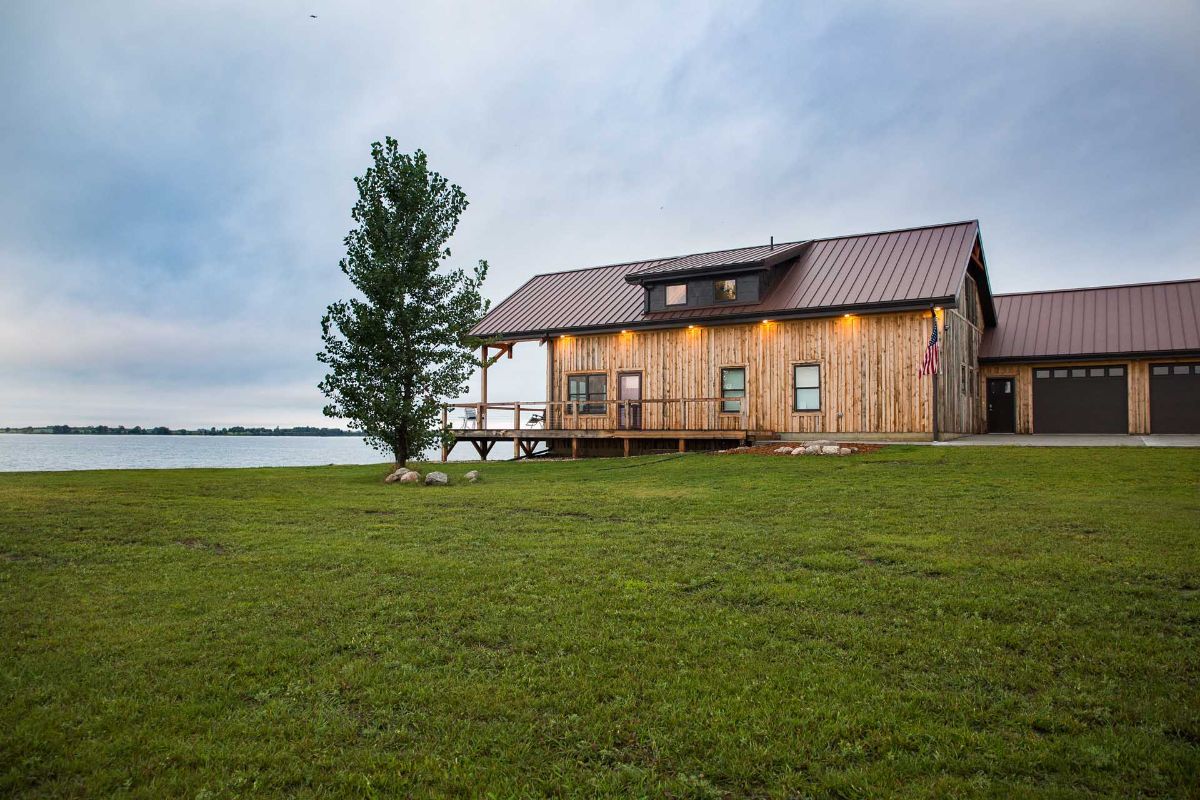 Inside this cabin is a basic open floor plan on the main floor. Facing the water, you have a small living room with fire place and room for cozy seating. While the space is smaller than some, you also have additional seating in the bar/kitchen area and the cathedral ceilings make it feel even larger.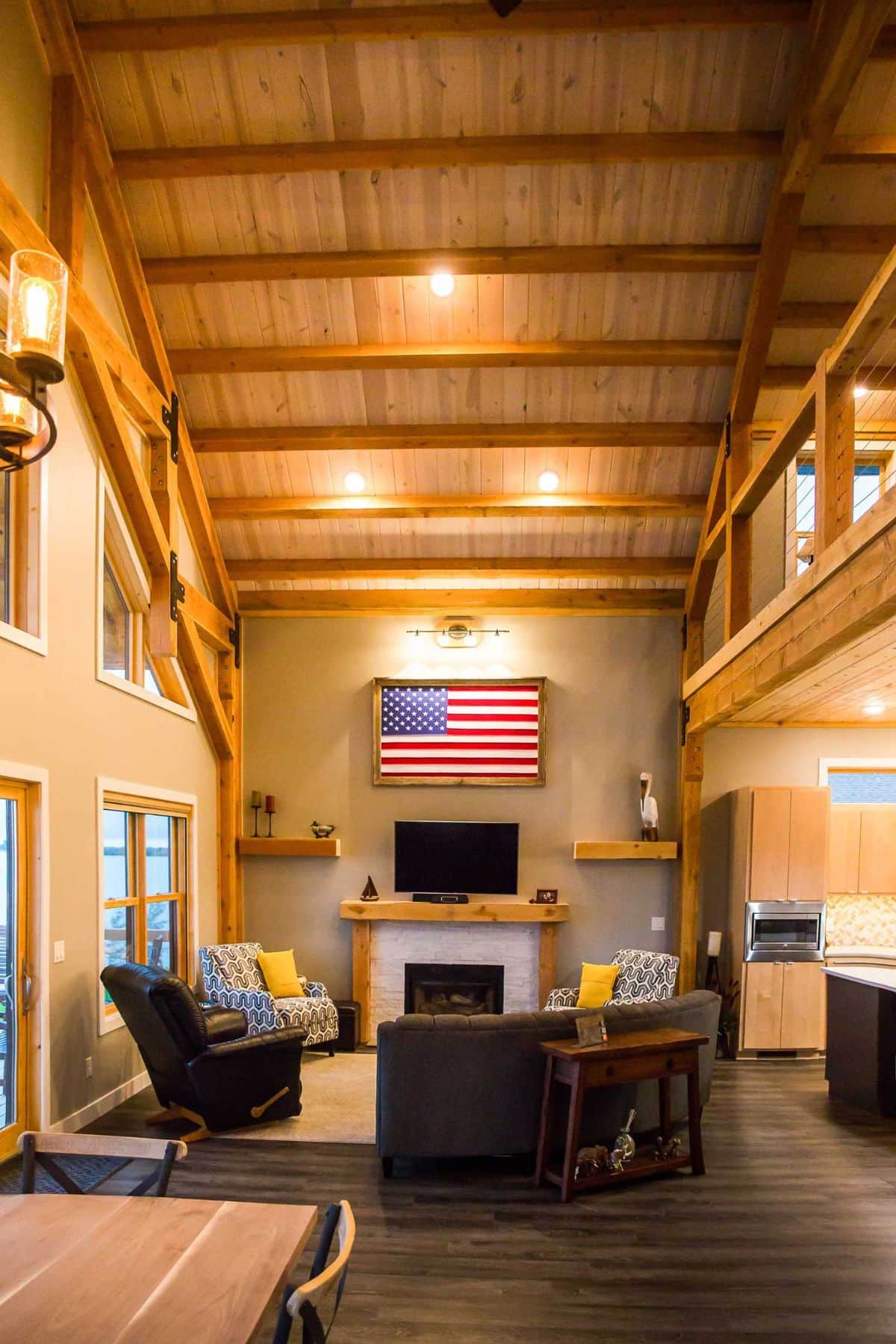 I love that the great room has so many windows letting in the outside light, but it also leads right out to the covered porch. This porch, despite having a roof, still gives plenty of light to the inside of the home. Plus, it overlooks the waterfront which is the real appeal of this home location.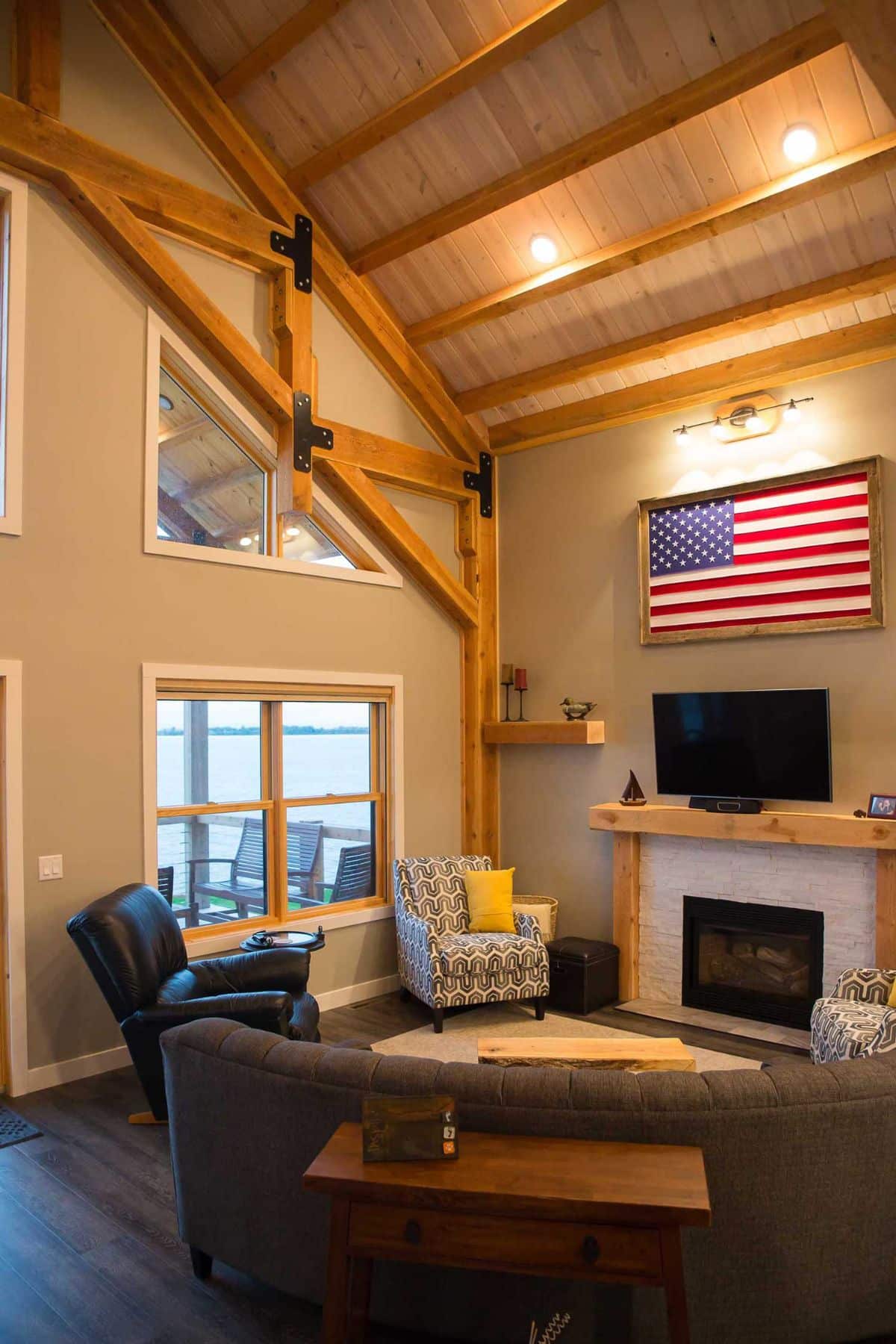 From here you can see the dining table opposite the living room nook. If you don't need a formal dining table, you could expand the living room with additional seating here.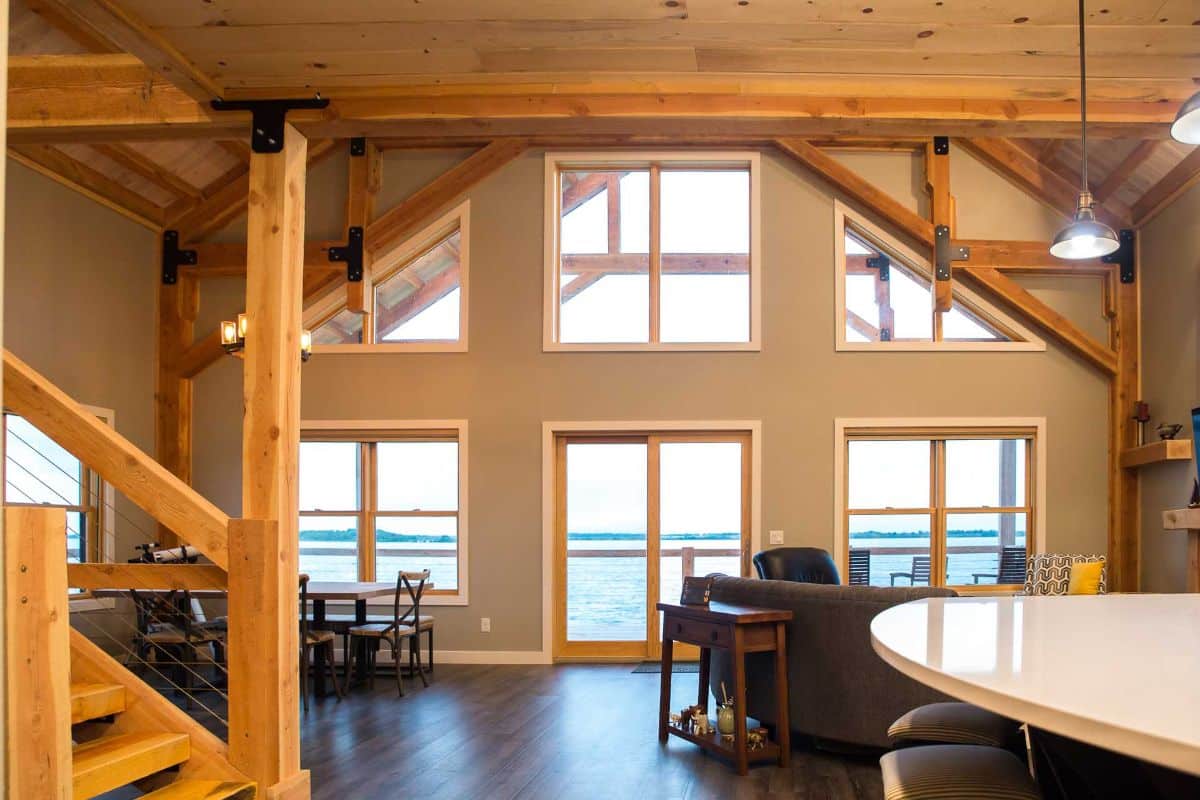 I am a sucker for picture windows and a great room with a wall of windows. There is just something about all of that sunlight that makes me happy!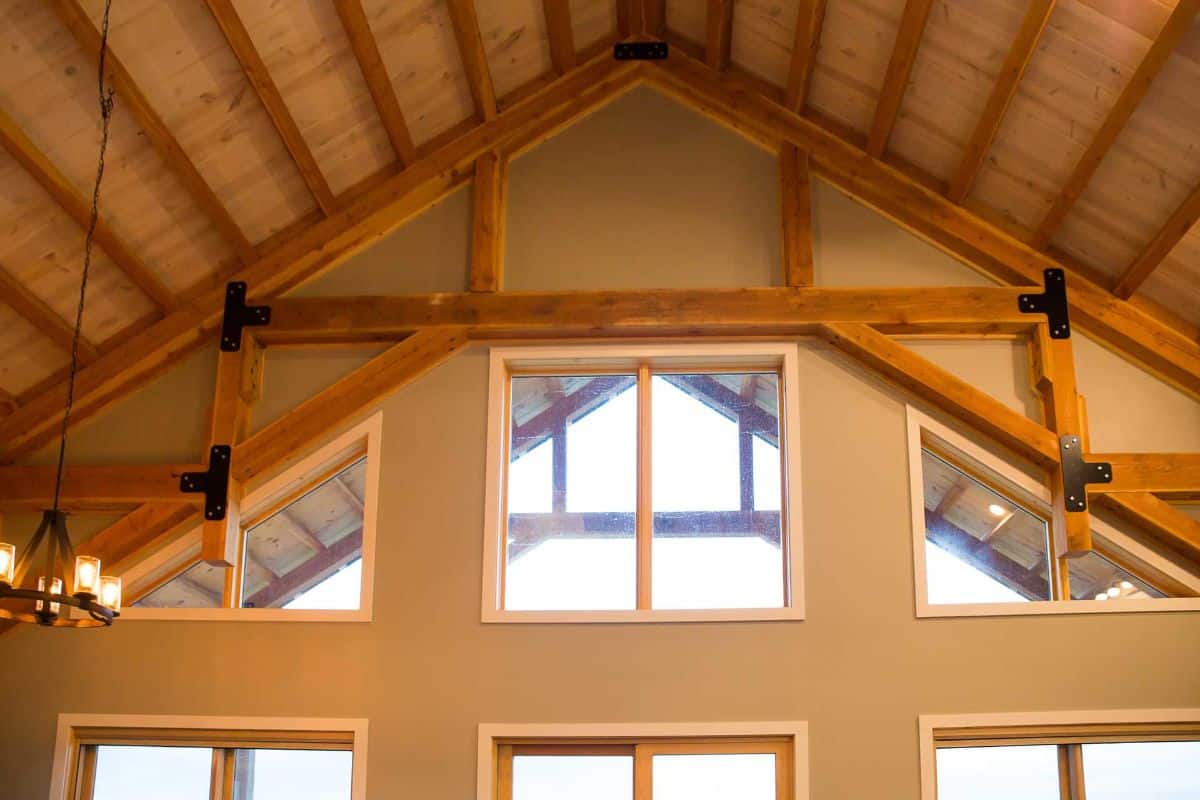 The dining table is just inside the door on the side and the door off to the porch. It has windows on both sides, and is ideal for a simple dinner, but can be used for gaming or even turned into a formal dining room if needed.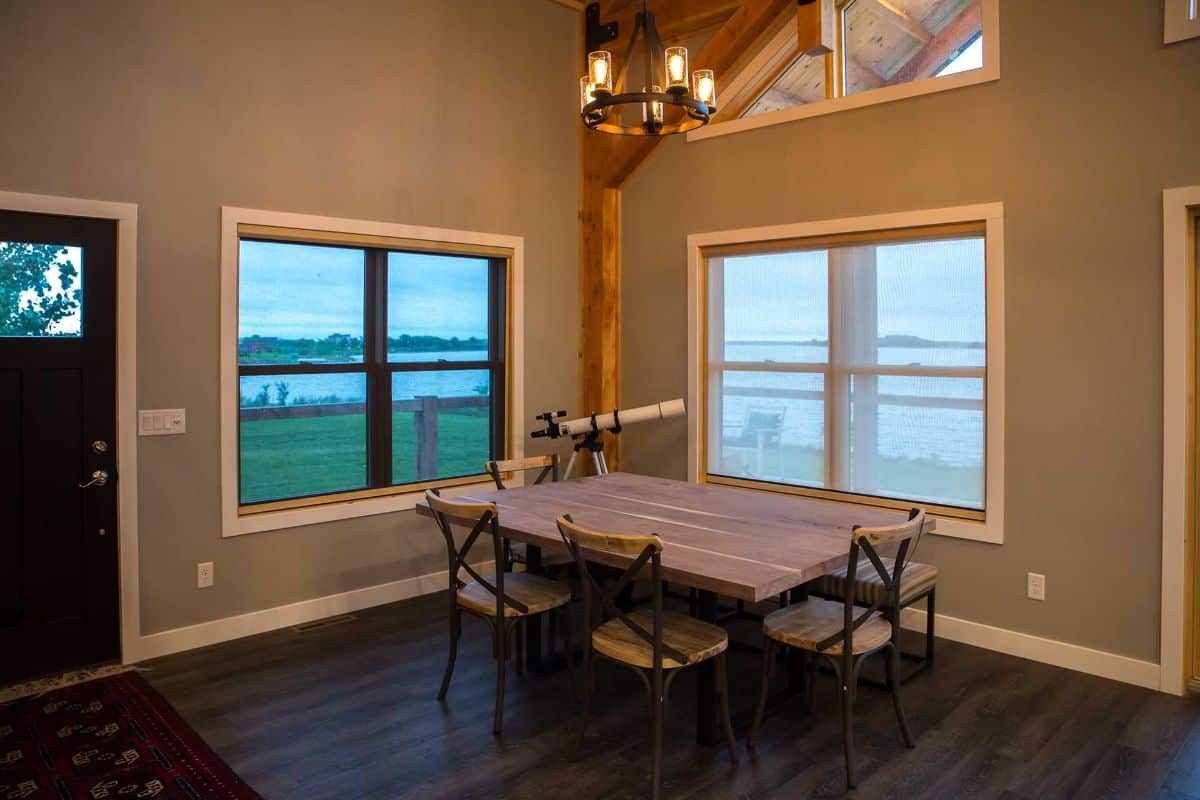 The kitchen just behind the living area is separated from the main area but still accessible and open. I love the light wood cabinets paired with a tile backsplash and stainless steel appliances. You can also see the opening to the back of the home that leads to more rooms and/or the garage off the back of the home.
The curved island has a sink, but also room for 4 stools. It's a great work space for preparing meals, but can easily be used as a family breakfast nook or the place kids settle in to do homework on busy afternoons.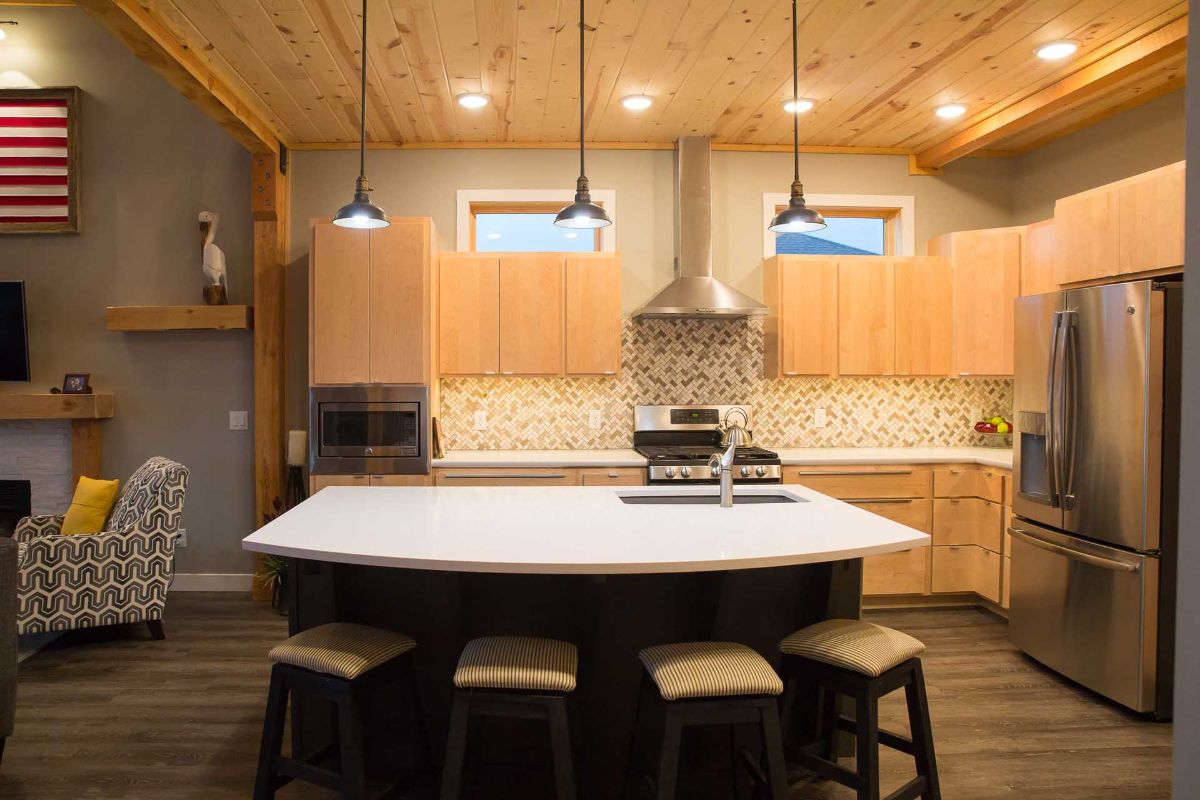 Around the corner and upstairs is a smaller loft landing with a sofa and chairs, and its own bedroom and bathroom. While it's not a huge space, it is comfortable and lends a bit of privacy from the rest of the home.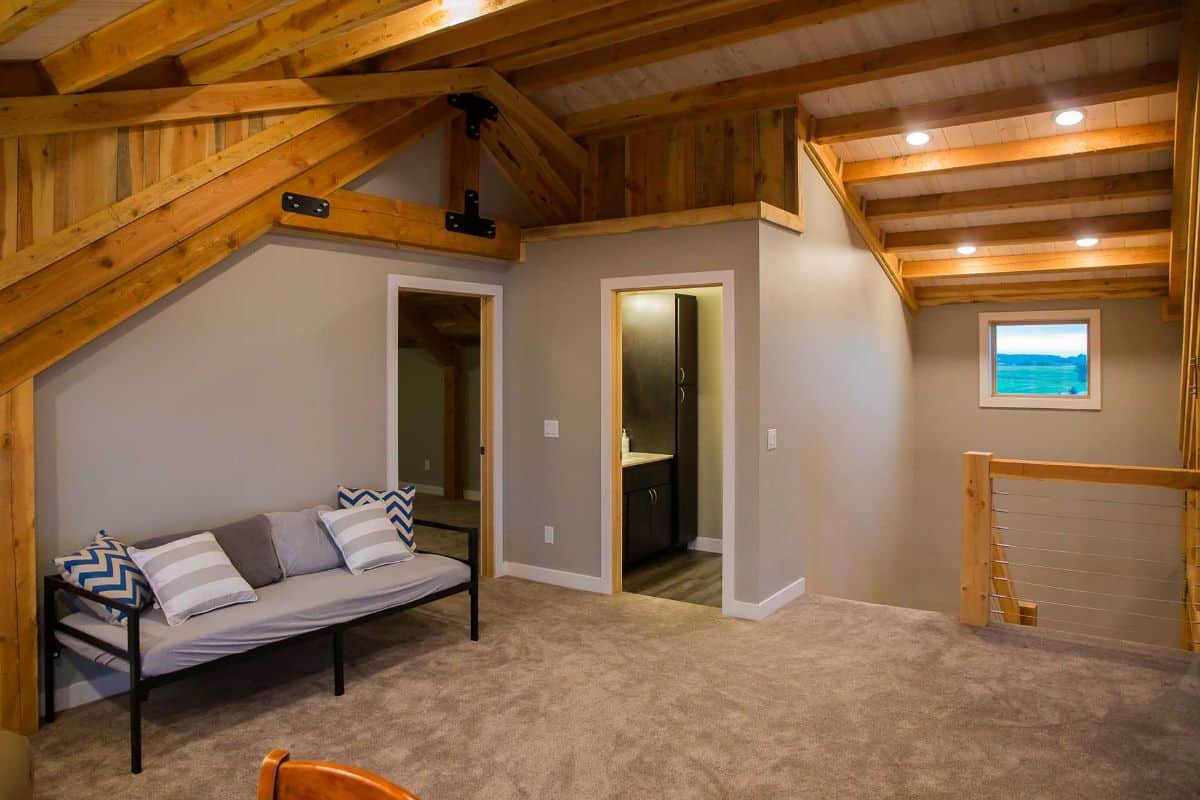 If you like this model, you can find out more about it and similar builds on the Legacy Post and Beam website. You can also find them on Instagram, YouTube, and Facebook with more up-to-date cabin build. Make sure that you let them know that Log Cabin Connection sent you their way.
More Log Cabin Kits and Tours