If you are planning a trip to the Black Hills region and also want to see what living the cabin life is like, then look no further than the Sleepin' Bear cabin rental. This cozy hillside cabin is ideal for families and is a cozy example of what you can create for yourself as a full-time home or personal retreat.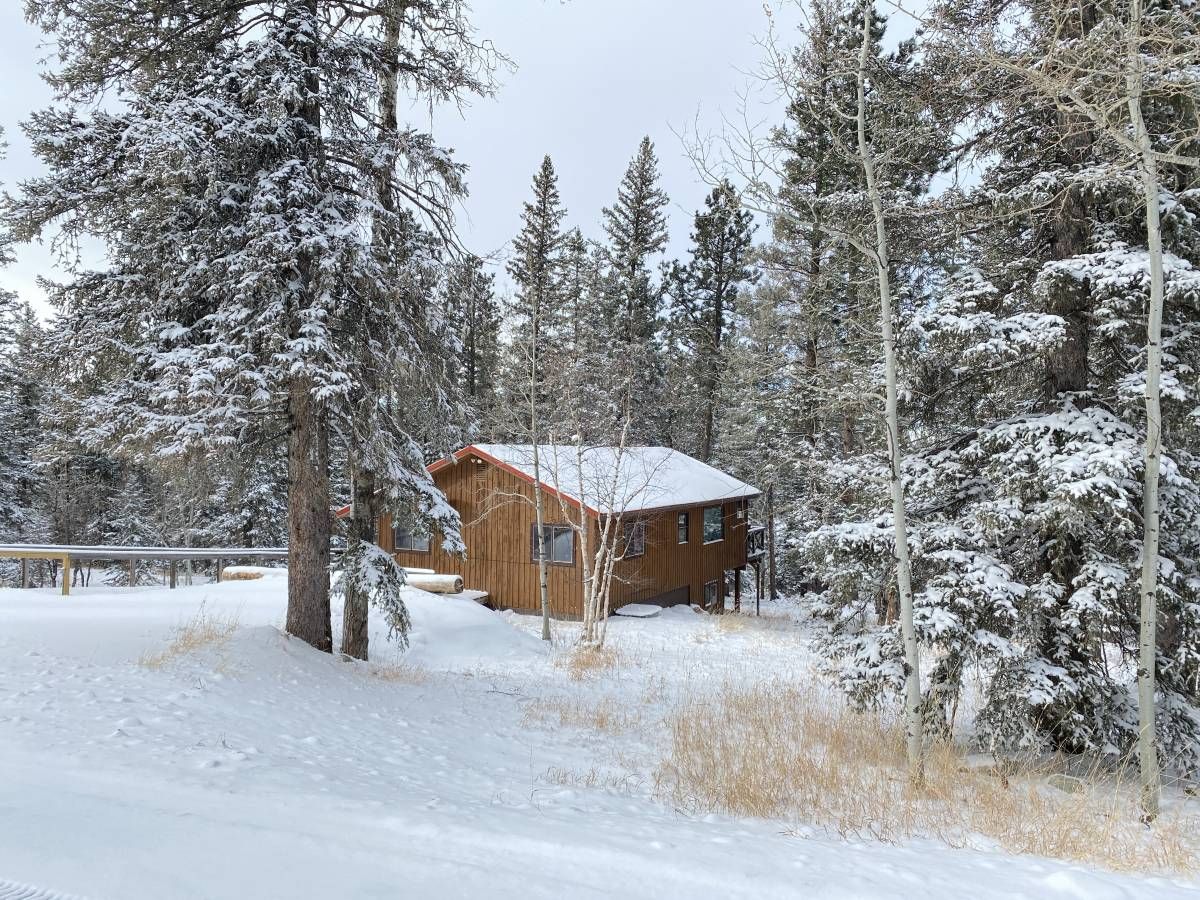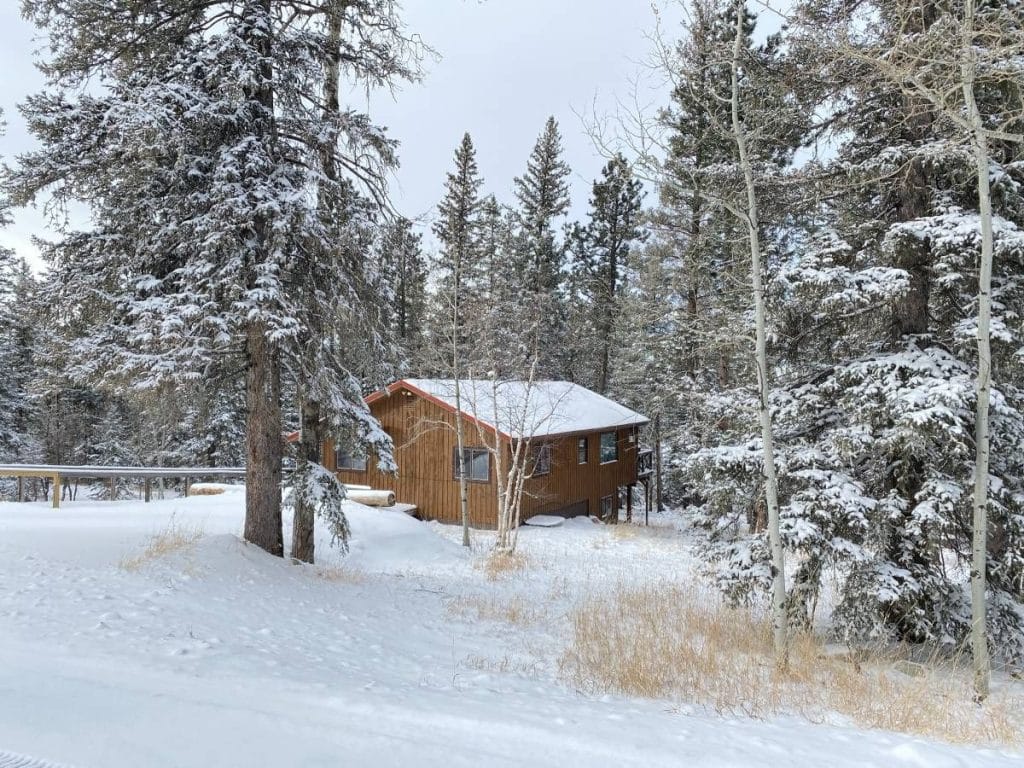 Cabin Size
2 level home with a deck overlooking the property
3 bedrooms (all with queen beds)
1 additional set of bunkbeds
2 bathrooms
Sleeps 8
Cabin Rental Price
Average of $175 per night during off-season up to $200 per night in peak season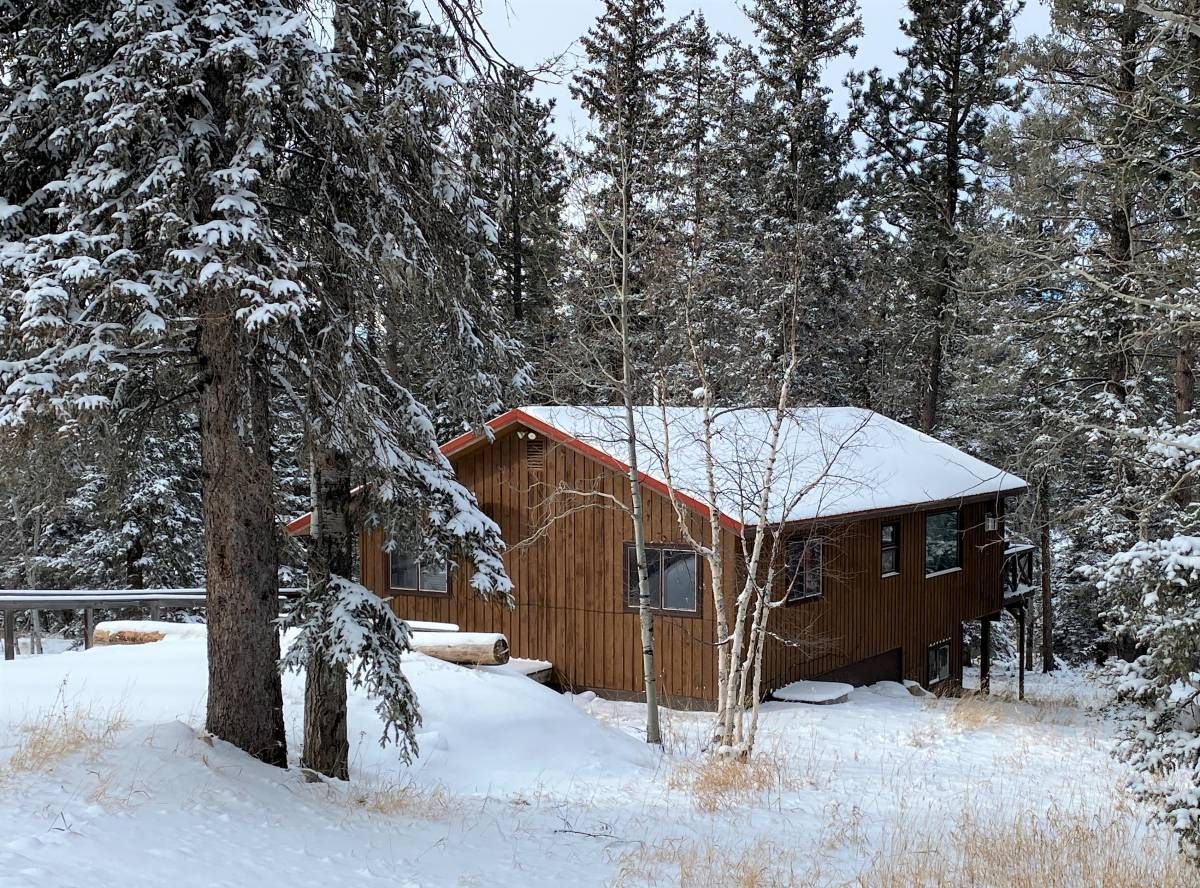 Cabin Features
3 private bedrooms with queen beds and room for clothing storage.
Large basement level with living room, 1 bedroom, and a corner bunk bed setup for additional sleeping space.
Full kitchen with dhining area on the top floor of the home.
Located steps from Terry Peak Ski Lodge.
Large living area with 52" television and satellite TV options.
Main floro deck overlooking property with grill options.
Laundry setup with washer and dryer.
Wi-Fi is available throughout the home.
Wood stove on the main level for the additional heat source.
Note: While this home does not have air conditioning, the elevation and location make it unnecessary.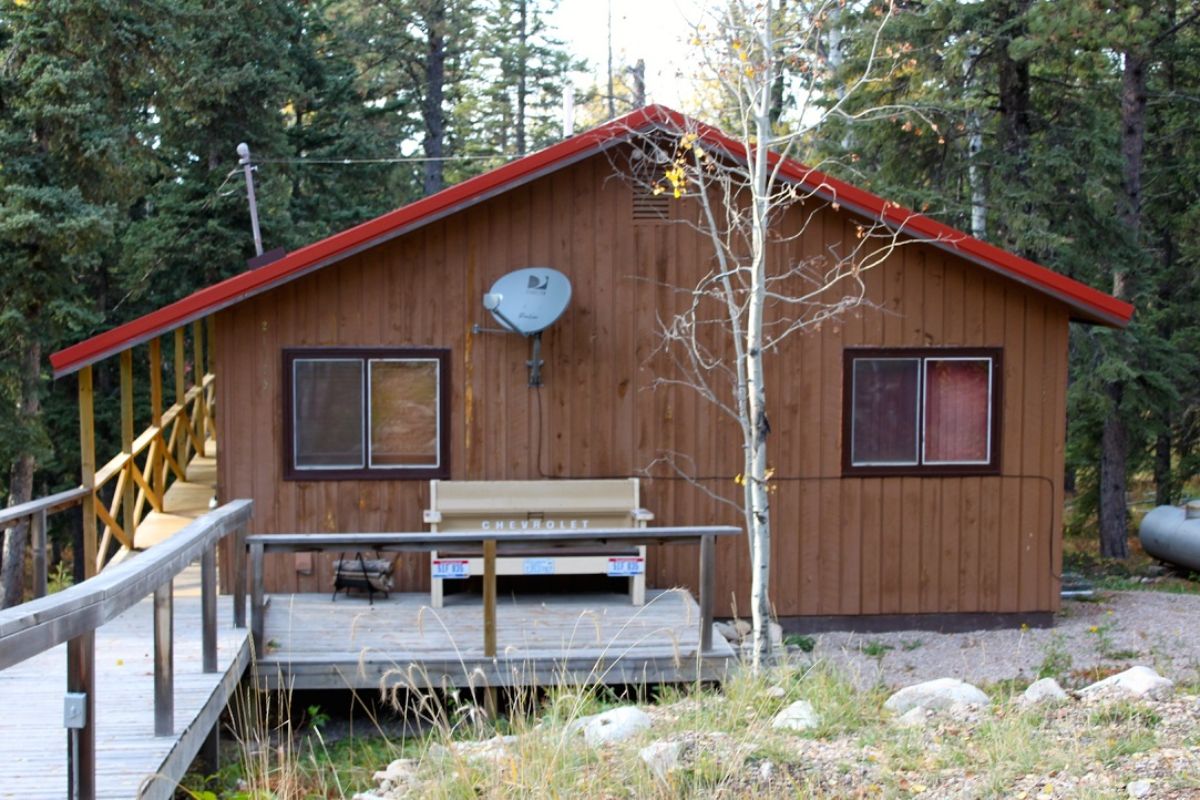 This home is not a fancy luxury retreat, but a simple family home ideal for those who want to get away and enjoy nature. The main level opens up to a comfortable living space with sofas facing the television as well as the opposite wall with a picture window overlooking the property.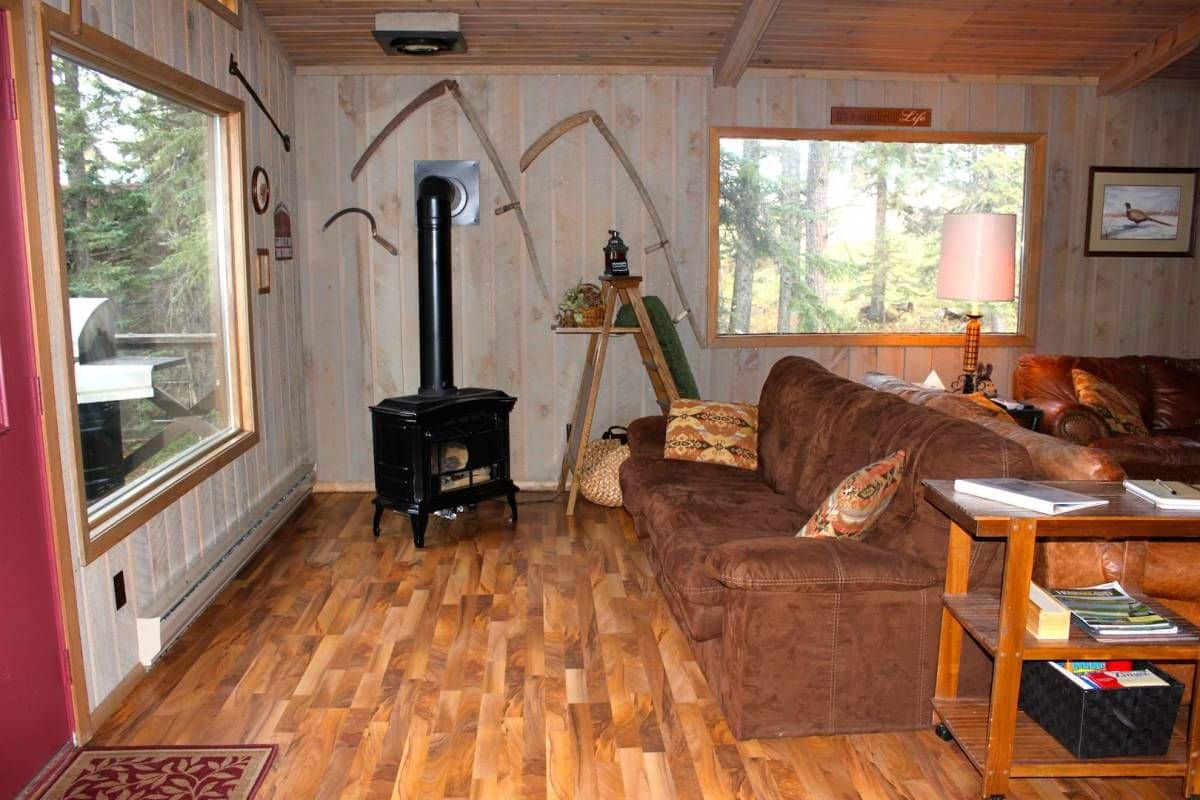 There is more than enough seating in this home for a large family. With the additional basement level living space and television, it makes a great destination for a family with kids of all ages.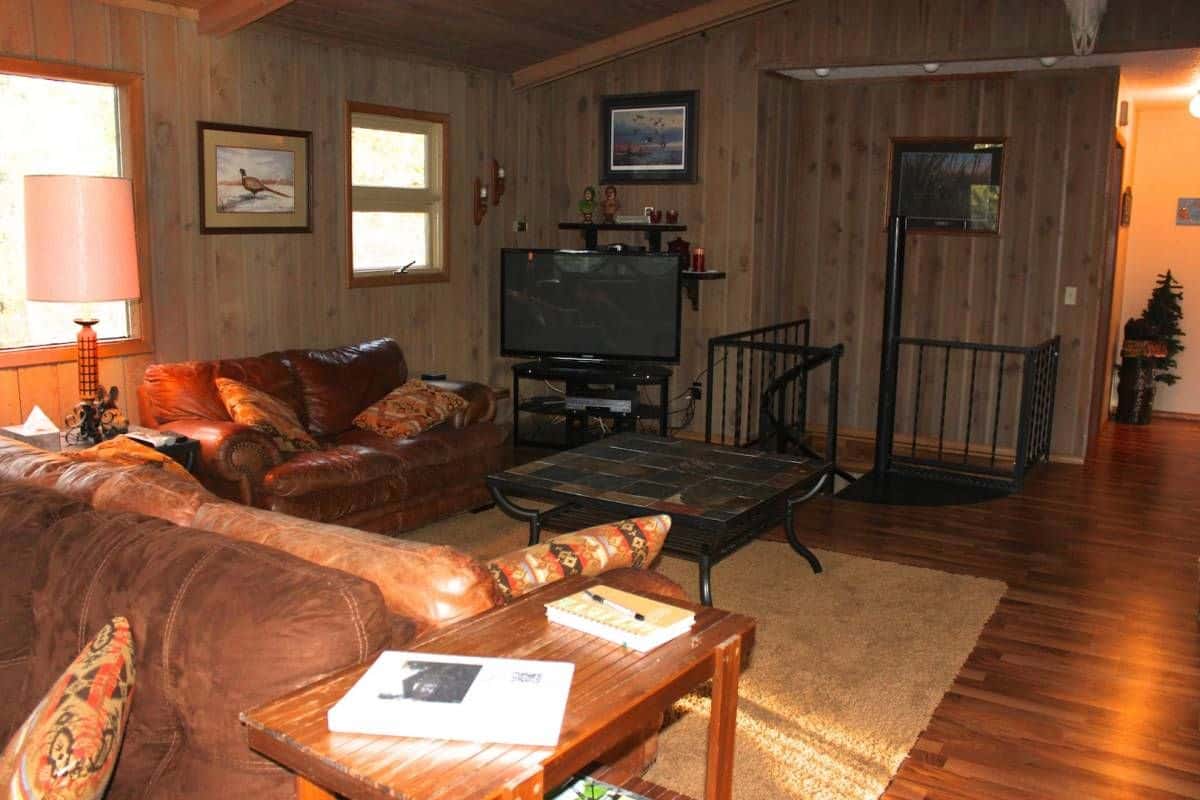 While the home is not as updated as some, the furnishings are. Comfortable large sofas and a stunning tiled coffee table make the living space feel more pulled together.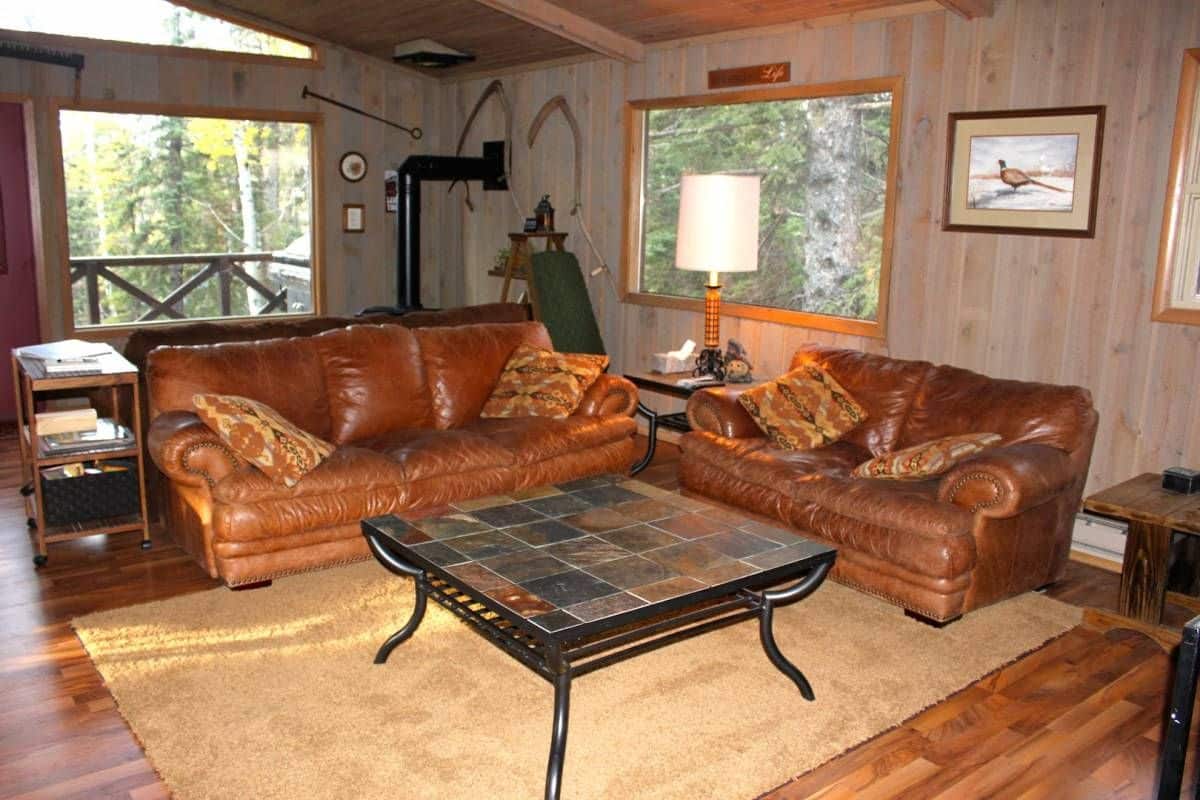 On the opposite side of the main floor living space is a nice-sized dining table and chairs. This easily fits 8 people and is perfect for evenings playing games or a special meal together as a family.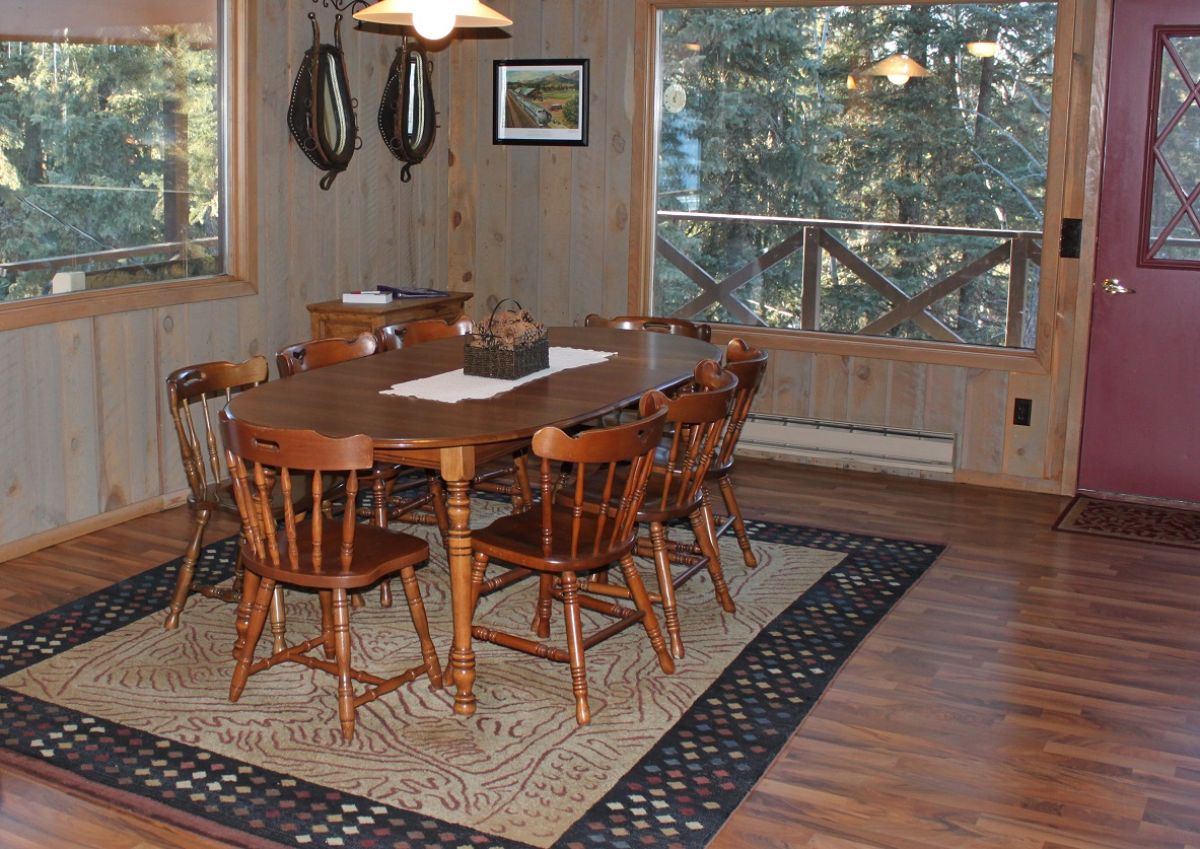 On the top level of the home are two bedrooms with queen beds and plenty of storage for clothing and your daily needs. These spaces are simple but comfortable.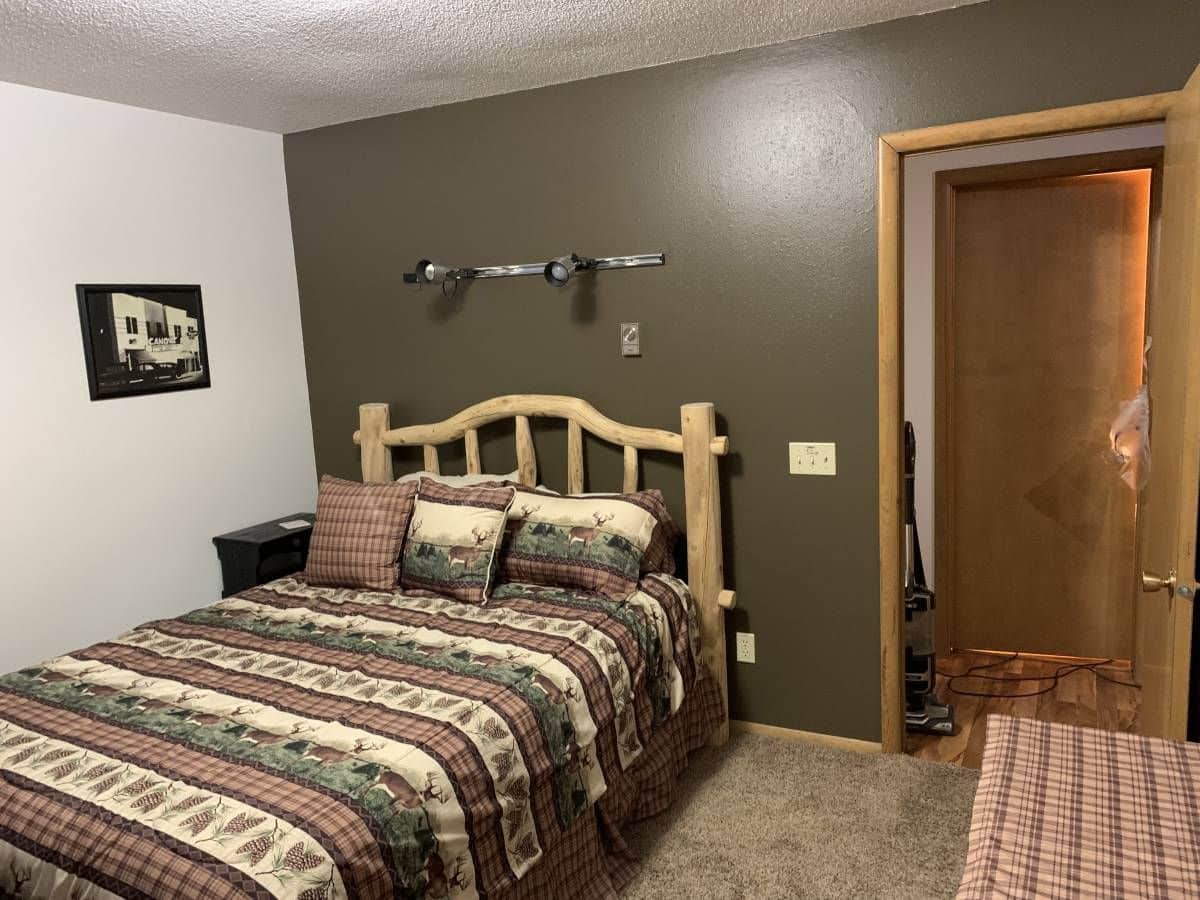 I love seeing a large wardrobe here for holding your clothes and belongings. Plus, this shows the radiant heaters you'll find throughout the home as well as a fan added for your comfort.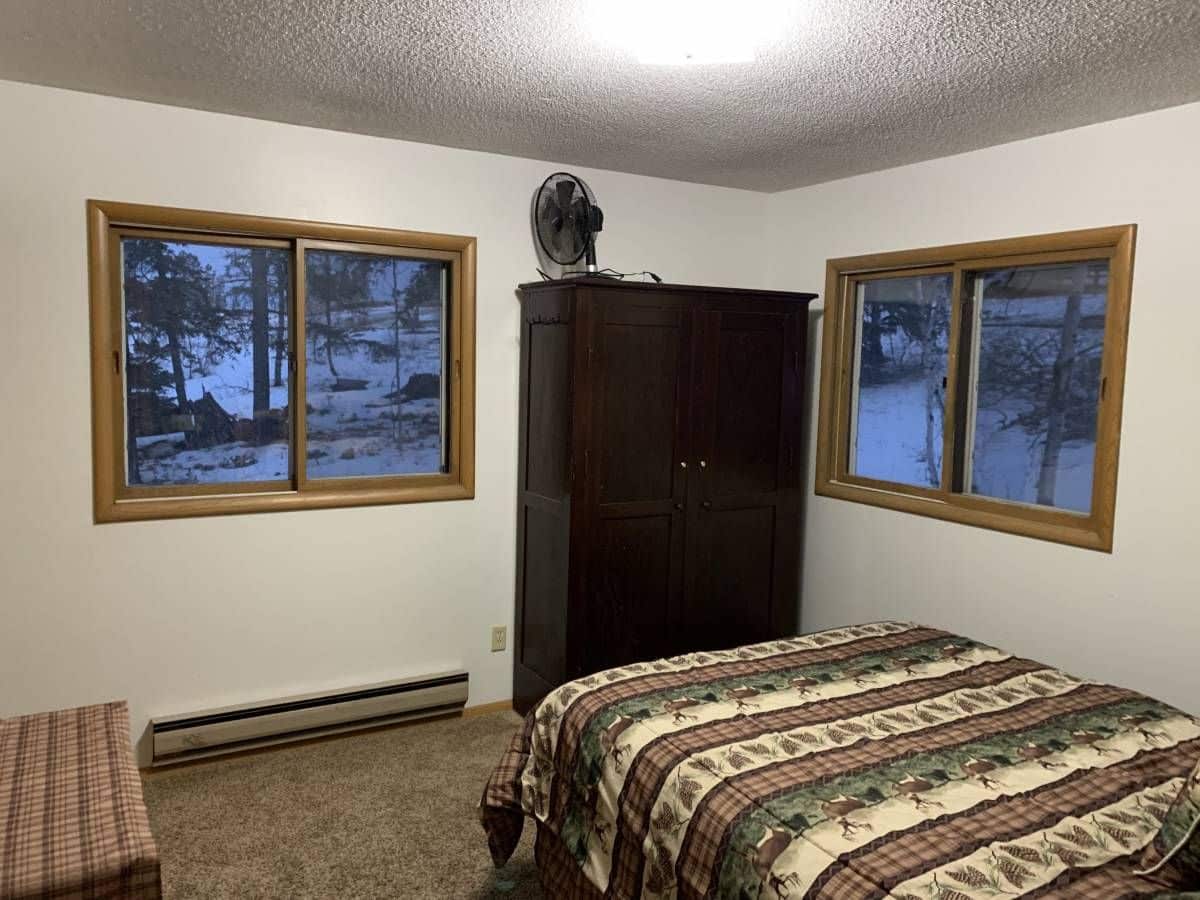 On the lower level is another bedroom that is just off the basement living space. I like the rustic wood beds with real log frames.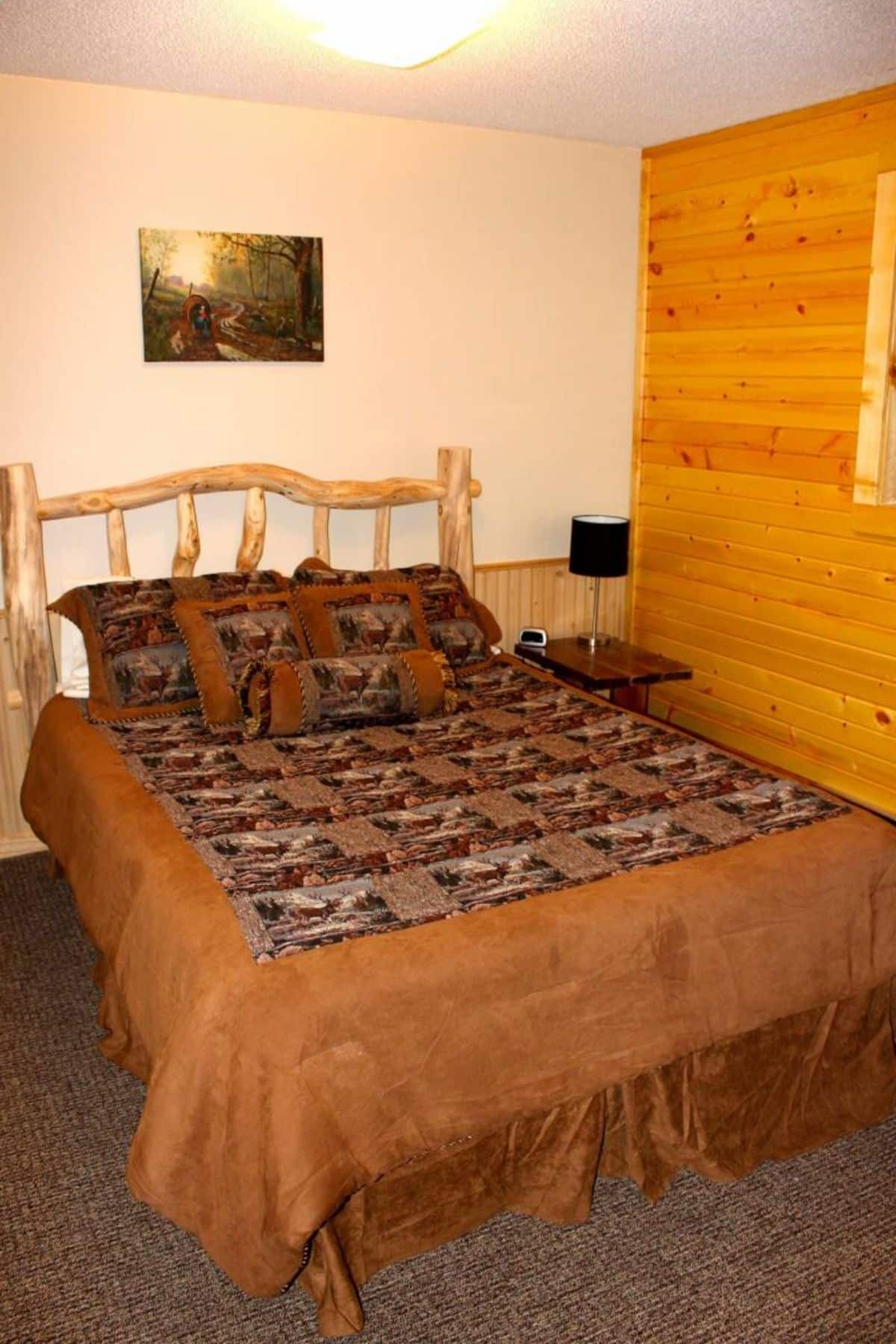 On that lower level, you have an additional cozy living space with a sofa, loveseat, and chair across from an additional television. This is ideal for a kid's game room or relaxing space to watch movies.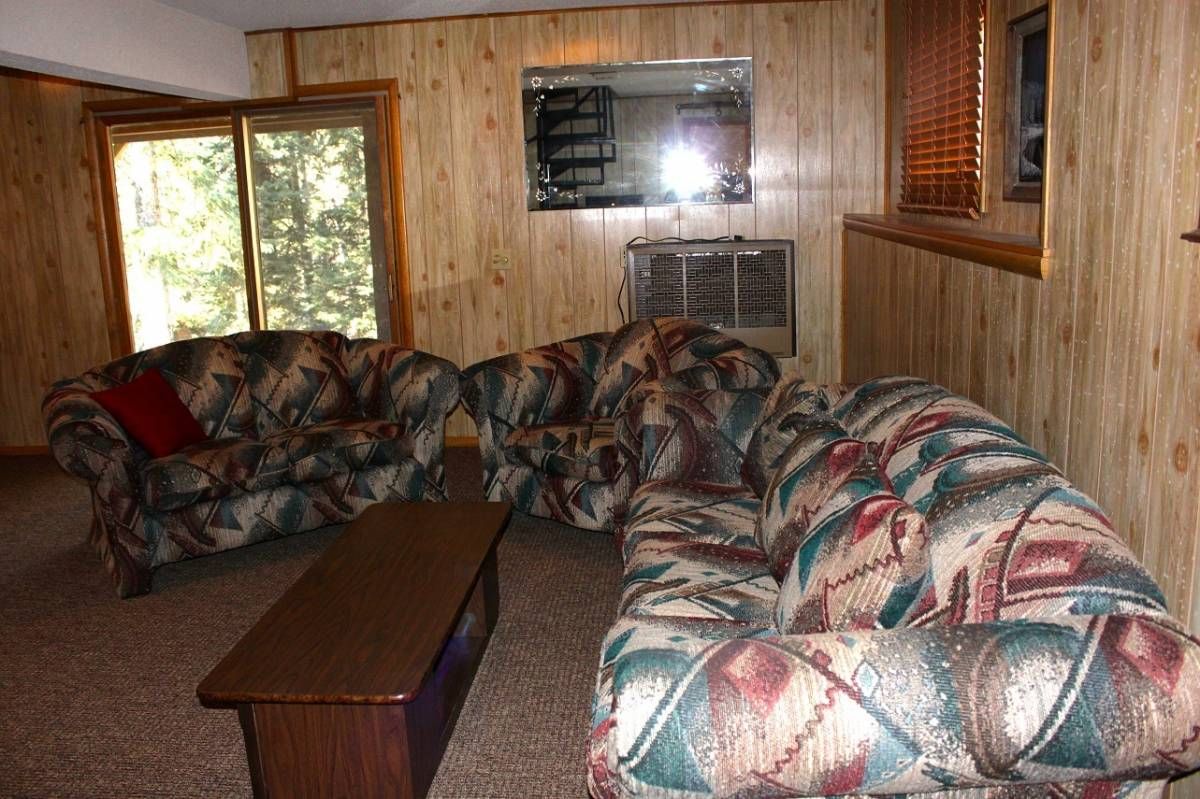 And in the corner of the basement living space is another set of beds. This bunk bed set is ideal for a couple of kids or just a nice napping location during the day.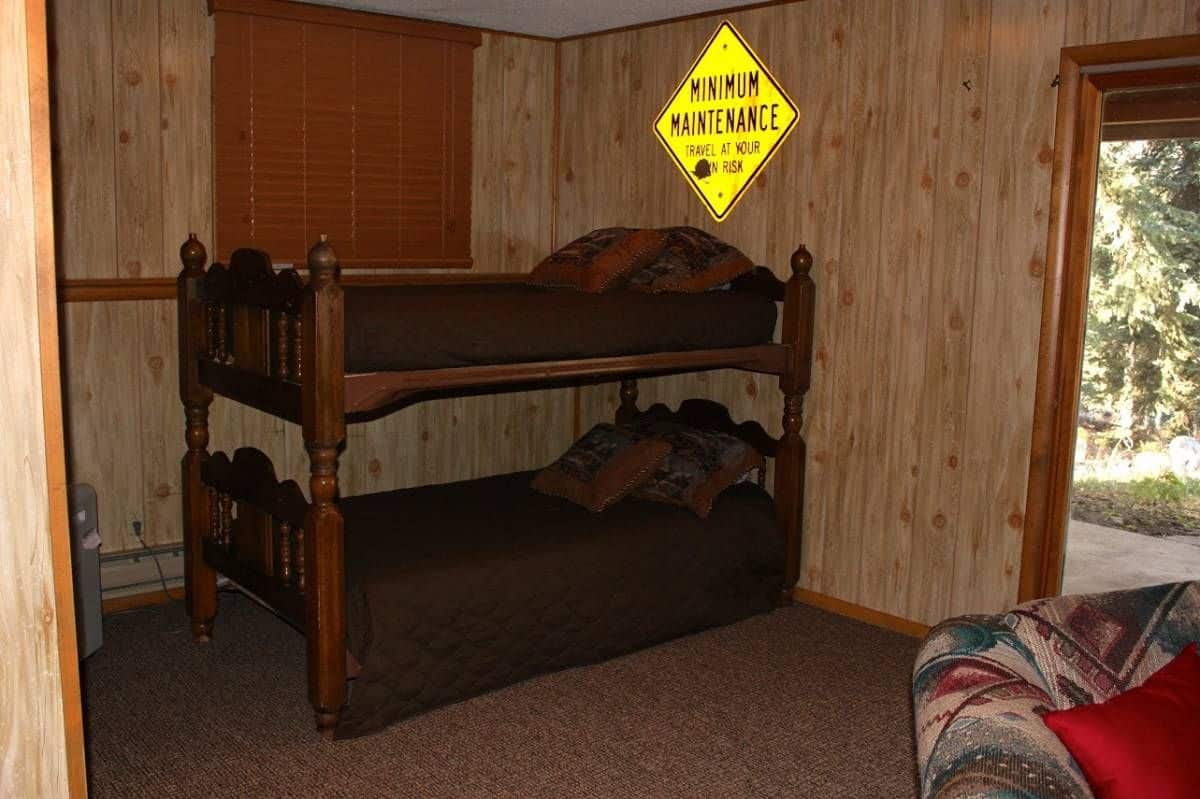 If you are interested in renting the Sleepin' Bear, check out the Black Hills Cabin Rentals website for more information and availability. Make sure that you let them know that Log Cabin Connection sent you their way.
More Log Cabin Kits and Tours